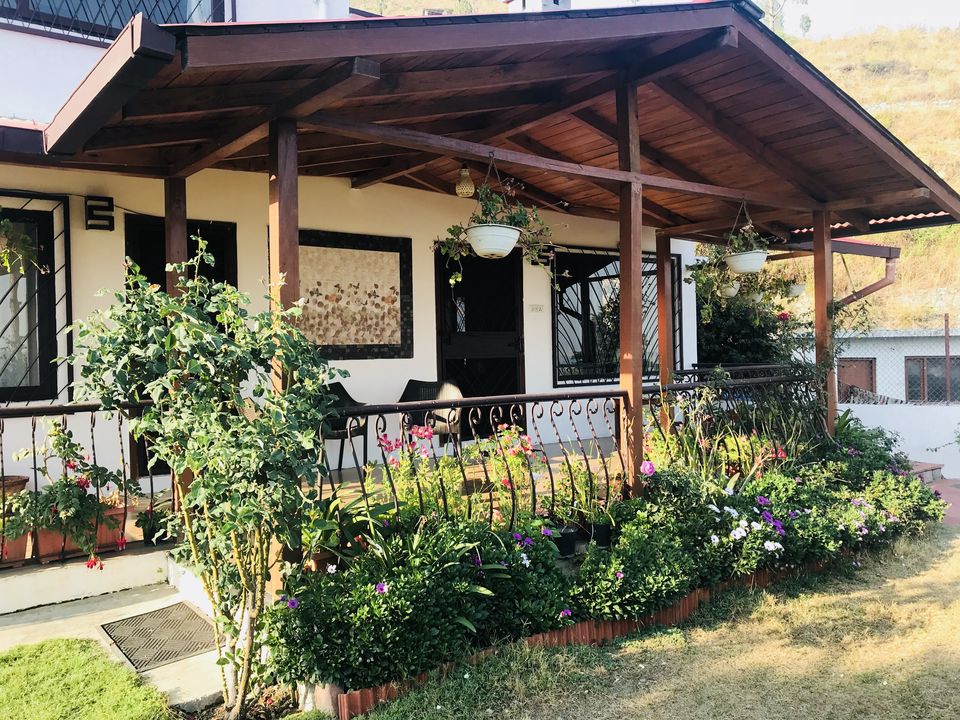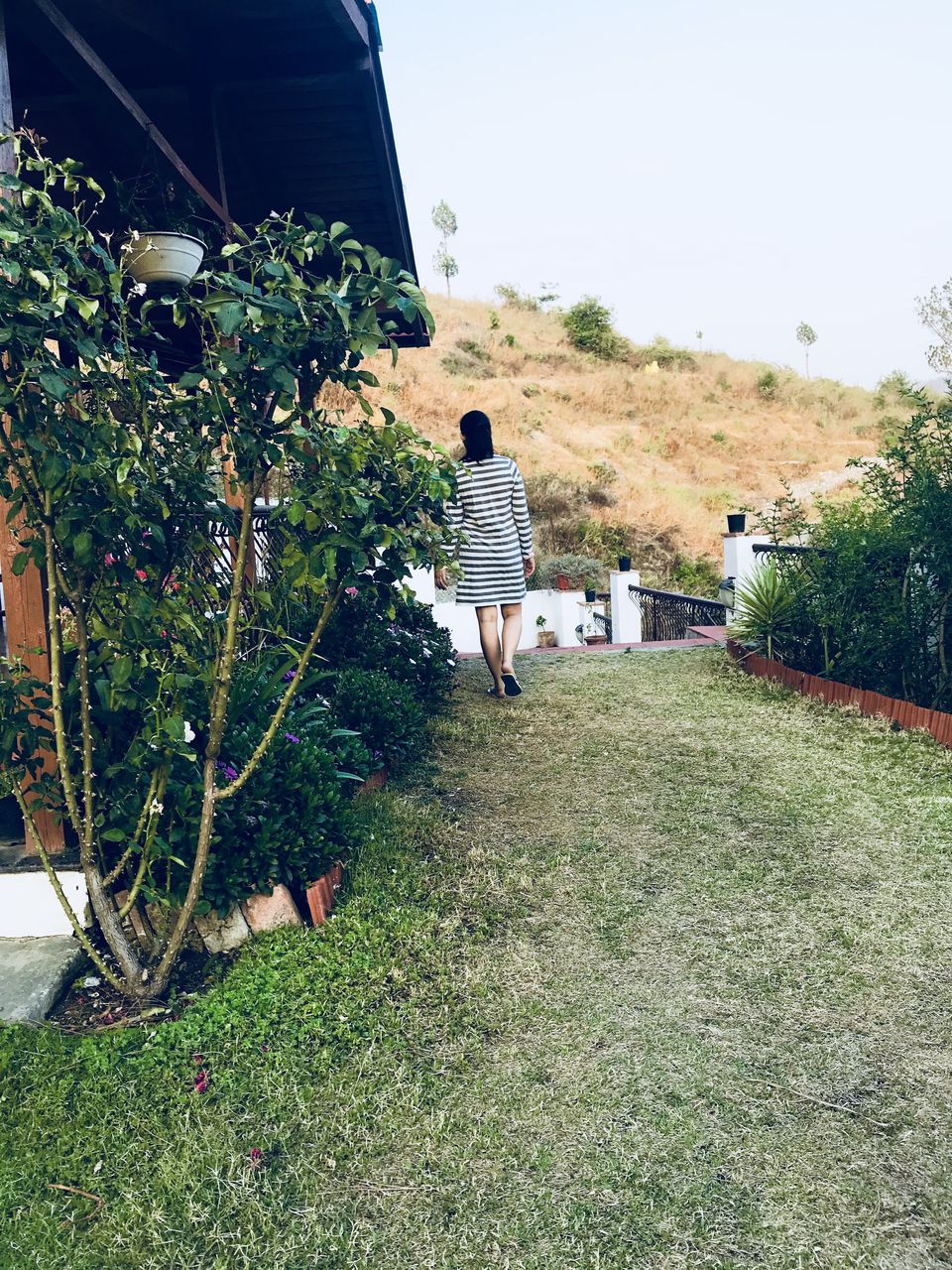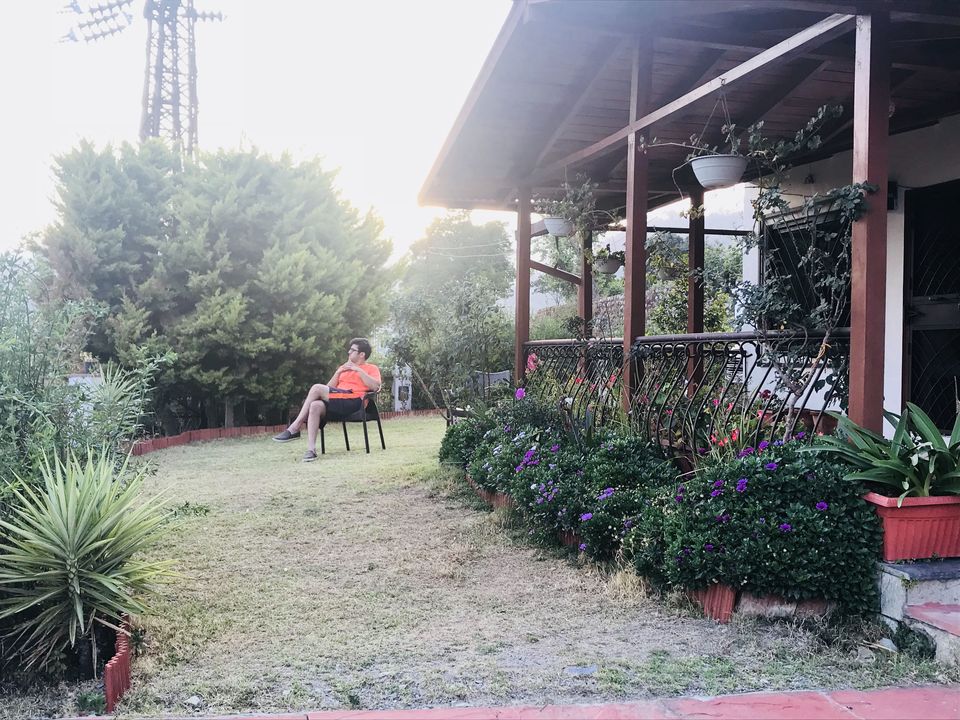 To explore new cultures, to try new local cuisine, change of place/weather, to break the monotony, chill with friends, gather new experiences, and the most important these days for a Delhite- to get some "fresh air" are few of the many reasons that give us an excuse to travel.
And because of these reasons we wanted to plan our trip in the radius of 300 odd kms away from Delhi, but not in any run of the mill hill station (Simla, Nainital, Mussorie and the list goes on) for the very fact that they are too commercialized, as most would agree, and with lack of basic amenities (water crisis in Simla recently) just defeats the purpose for us but thanks to plethora of stay options on Airbnb and similar websites help people like us to explore such offbeat places in a comfortable manner.
So, I started hunting for a location within our defined distance of 300 odd kms up north for a 3 night vacation and after spending some time on the net, I came across a beautiful villa called "Avalon" (Pics above) located comfortably at a distance of 7 hours in "Mehragaon".
Location
Mehragaon is a village which is equidistant (around 5 kms) from the famous town of Bhimtal and Bhowali in the Nainital district, Uttarakhand. Located at a distance of 322 kms, this place is a comfortable 7 hour drive from Delhi via NH 9. [Pointers- Avoid the Rudrapur route as the entire stretch of 40 odd kms is being rebuilt and is pretty tiring]
Delhi-Mehragaon

So, after few days of planning and coordination, our bags were all set for a 6 o clock departure from Delhi/Gurgaon for a 3 night relaxed getaway to our new found village. To my surprise we did leave at 6 o clock to beat the early morning traffic. Our first stop was after three and half hours at the reliable Bikanervala at Gajraula (options in the same complex include Burger King and Mcdonalds). We stopped for lunch in Haldwani and to our surprise there were plenty of good options there (read food options in Haldwani below) and then finally reached the Avalon Villa at Mehragaon at 3 pm.
Lodging
Avalon is a simple yet beautiful 3 BHK villa owned by an elderly couple who lives in Delhi and is operated and managed by a professional company based in Gurgaon. The villa is located at a steep 600 m from the world famous I Heart Cafe Himalayas (pics below). The place has a beautiful lawn in front overlooking the hills and gets plenty of sunshine (for Vitamin D deficient) and fresh air. They also have a bar-be-que to enjoy the pleasant winter evenings with some wine to go along. A young local family stays just outside the property who takes good care. We were the first customers to have used the property and we were pretty satisfied with most of the things.
Places to see/Things to do
 Kayaking at Bhimtal Lake situated at 15-20 mins drive, MUST TRY
 Paragliding at Bhimtal: Rs 1500 for 2-4 mins of sailing, an experience in itself but please note this should be done if you have 3-4 hours in hand because it takes 2 hours to reach the spot and back + waiting time
 Nainital city is an hour drive, do visit if you want to enjoy the famous Naini Lake, food joints and the famous Mall road
 Fishing at Saatal- 20 mins drive, need to carry your own equipment
 A visit to the famous Ranikhet is another 2.30 hours from the villa
Our personal favourite to be honest was none of these; we enjoyed the coffee and Muffin at the I Heart Café Himalayas the most and the Tea and Bun Muska at the Chai counter just outside the café. We were lucky to attend a live performance by a singer on a Saturday night at the I Heart Café. Cappuccino and live music against the backdrop of mountains was a very different experience and a night to remember. This was our second visit to I Heart Café in 2 years, with both open and closed spaces, nice music, and plenty of food options, this place certainly didn't disappoint.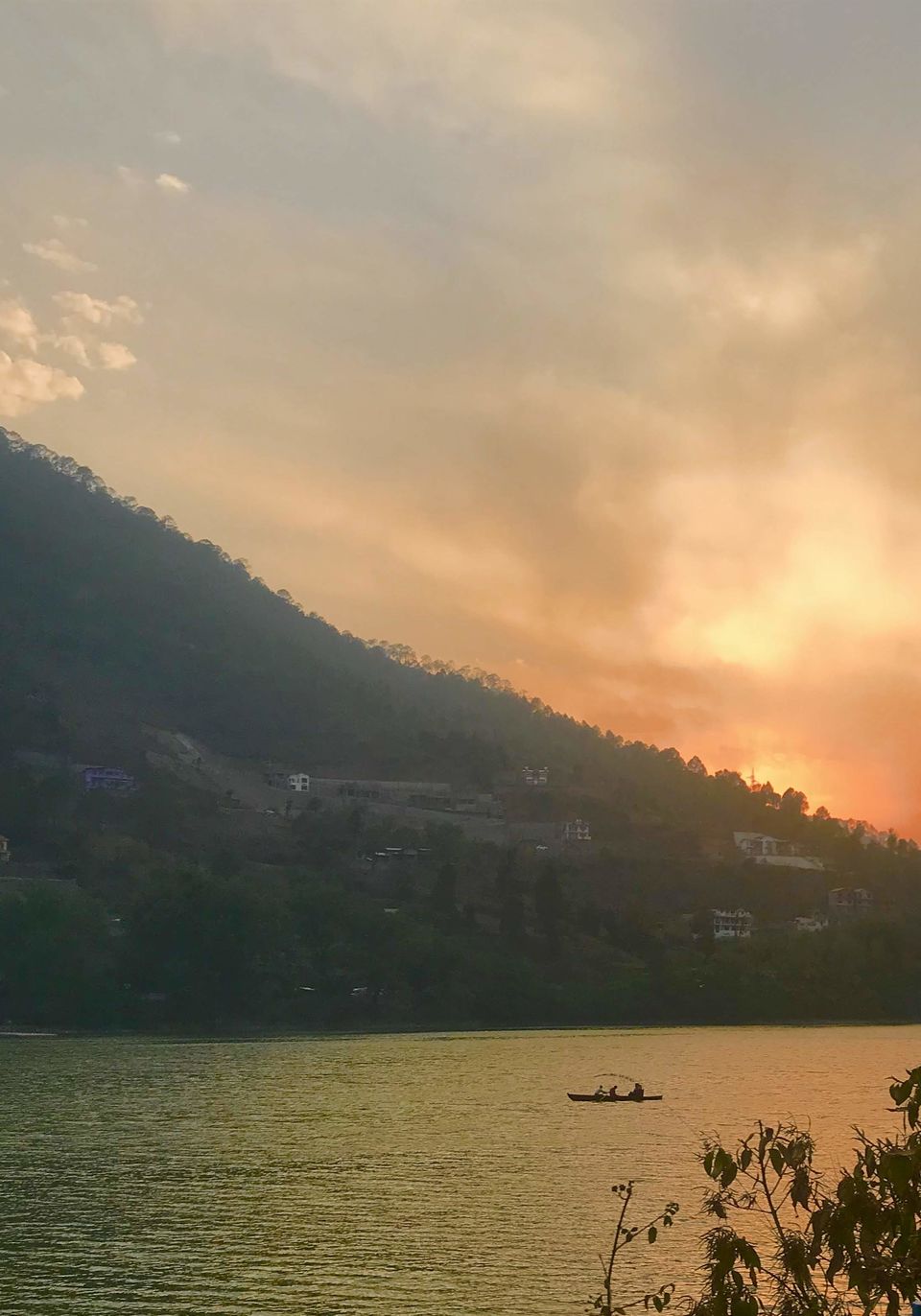 Places to Eat/Order in
1.I Heart Café Himalayas, MUST VISIT
2.Italiano
3.Machan Resturant
4.Pot and Stone Café, Haldwani- MUST VISIT
5.Himalayan Roots, Haldwani
Mehragaon-Delhi
We left Avalon at 12.30 pm and were on our way back after a relaxed 3 nights vacation to Saadi Delhi. After a heavy breakfast at 11 we had thought of not stopping for few hours but at almost 2 pm, one of us spotted this beautiful place by the name Pot and Stone Café at Haldwani (pics above), a lovely café with a very elaborate menu accompanied with tasty food. We ended up spending 1.30 hours at the café and we enjoyed our time. With our tummies full, we again started for Delhi and with one or two halts we reached Delhi at around 9 pm. It was a pretty nice break with friends with nothing to do but RELAX.
Follow us @travelwithasvi on Instagram for more updates.
Frequent Searches Leading To This Page:-
Nainital Tour Package From Delhi, Nainital Tour Packages With Prices, Nainital Package From Kanpur, Nainital Honeymoon Package, Nainital Package 4N/5D, Nainital Tour Package For Couple, Nainital Tour Package From Delhi By Car, Nainital Family Package, Group Tour Packages To Nainital, Nainital Tour Plan 7 Days