US Astronaut Scott Kelly, the commander of International Space Station's year-long space mission and the longest resident on the International Space Station, has been tweeting some stunning photos of Southern India taken from space.
Have a closer look at the picture: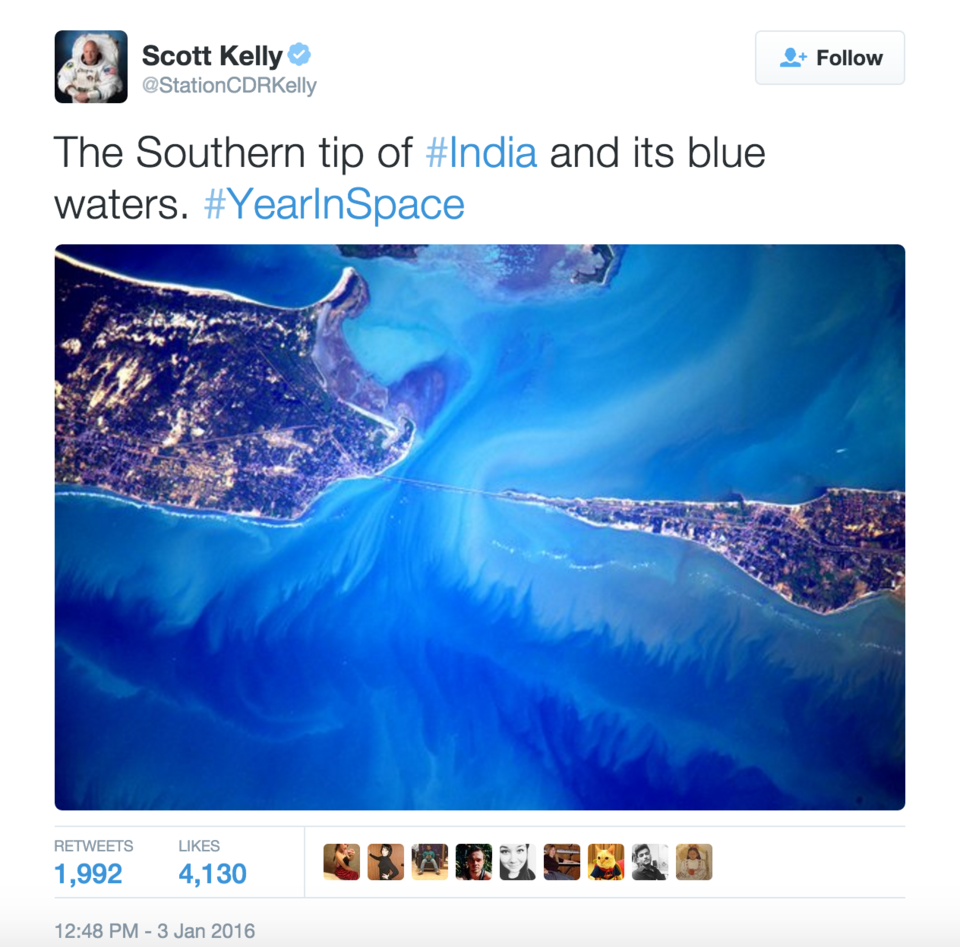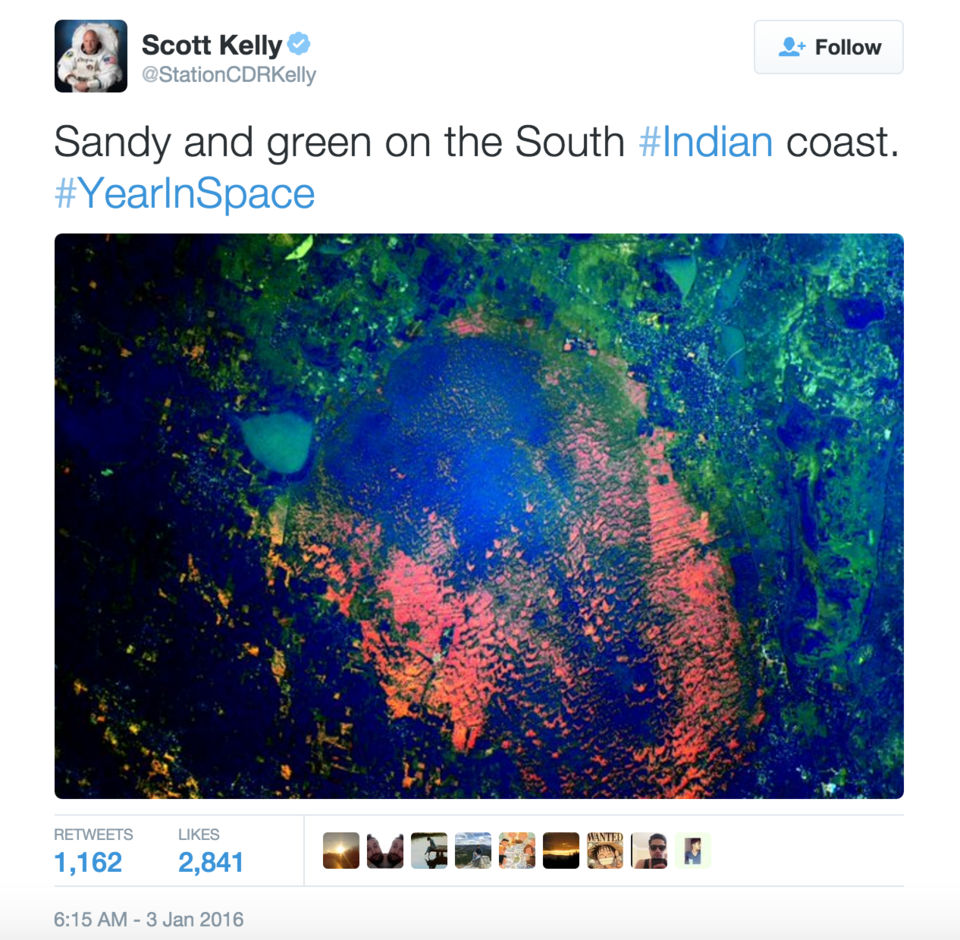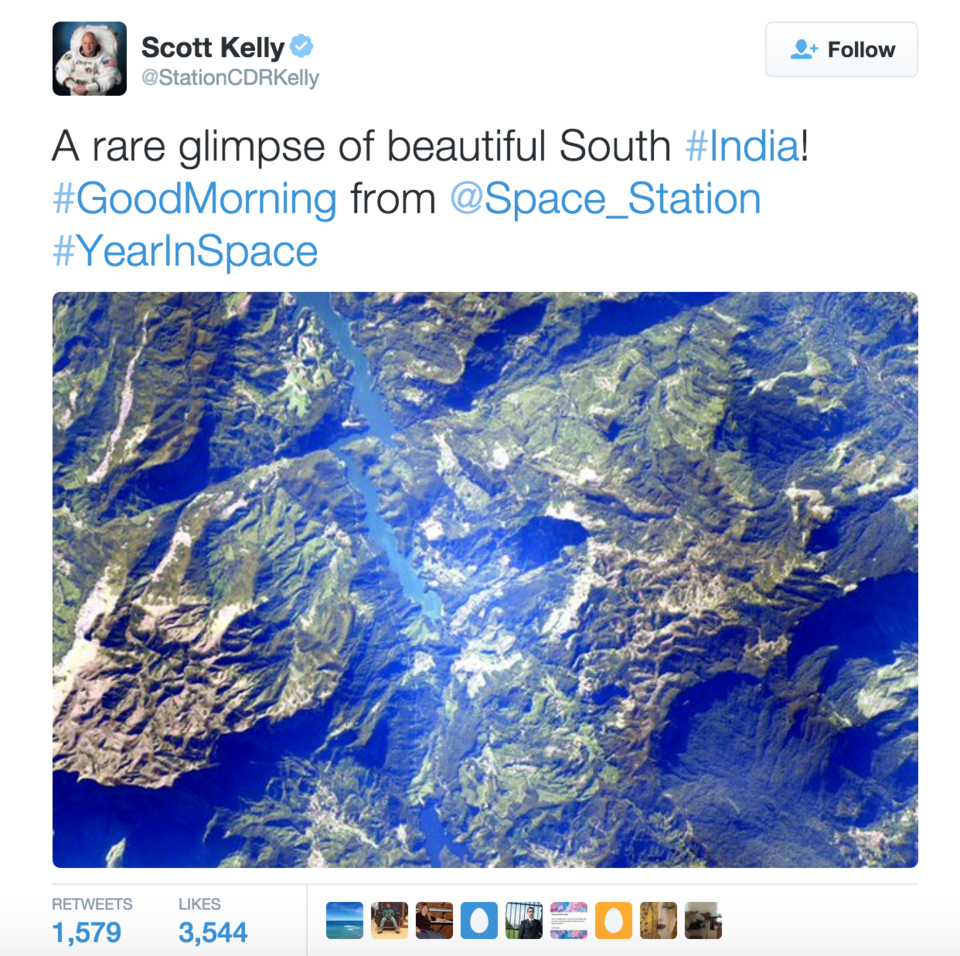 Thinking of a trip to south India? These itineraries will definitely make sure that you put South India on the top of the list for your next vacation.
Read: 11 Reasons Why The South Of India Will Ruin You For Life.