I usually am reluctant in stepping out on weekends, just want to chill around and being cosy on my couch. But this was not like any ordinary weekends; we planned to spend our weekends in one of the seven union territories Pondicherry. We were a group of five enthusiastic souls, one of whom was travelling to Pondicherry for the fourth time.
We kicked off our journey at the stroke of midnight from Bangalore, and reached the city at about 10:30 a.m., while reaching upon, I realized that the city was just like any other place with some beaches and a hard weather. I wondered, how could someone visit the place for the fourth time given there seemed nothing extraordinary in the city, at least to me.
We checked into a hotel named Green Palace, and something that touched my senses right after I entered was the soothing fragrance it had. The hotel was a little above standard and we got one double bed room worth Rs. 3200 . The room was quite comfortable and clean enough, if one had to wrap up the trip more economically, they could go with a hotel with a little lower tariff.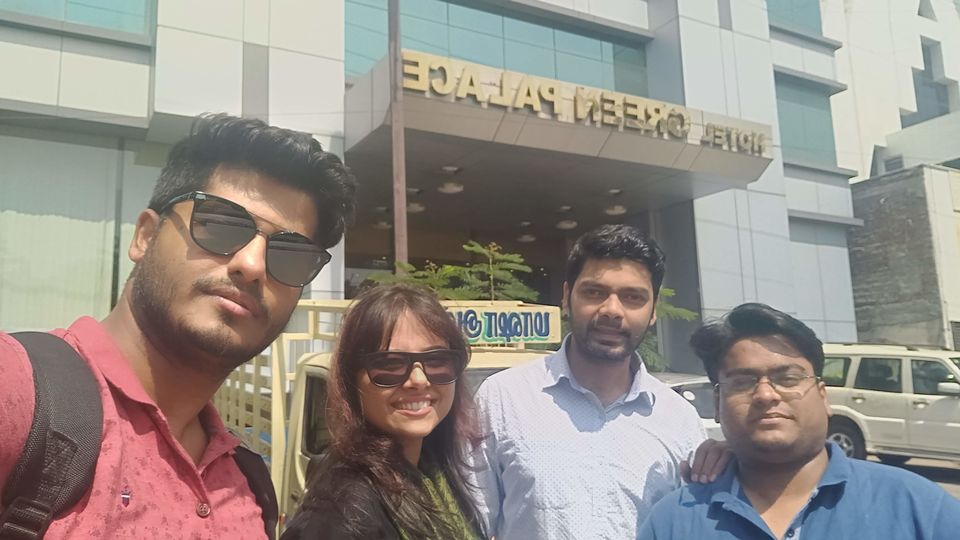 We had a very little time, and therefore, we threw off our luggage in our rooms and rushed to beach Paradise to witness the first sight of the city. It was a little hot in there, specifically for us, given we were used to of smooth weather of the Silicon Valley of the nation. At the entrance of the beach, we enjoyed delectable guavas being sold by a lady. After so long, I had tasted a guava which was so juicy and sweet.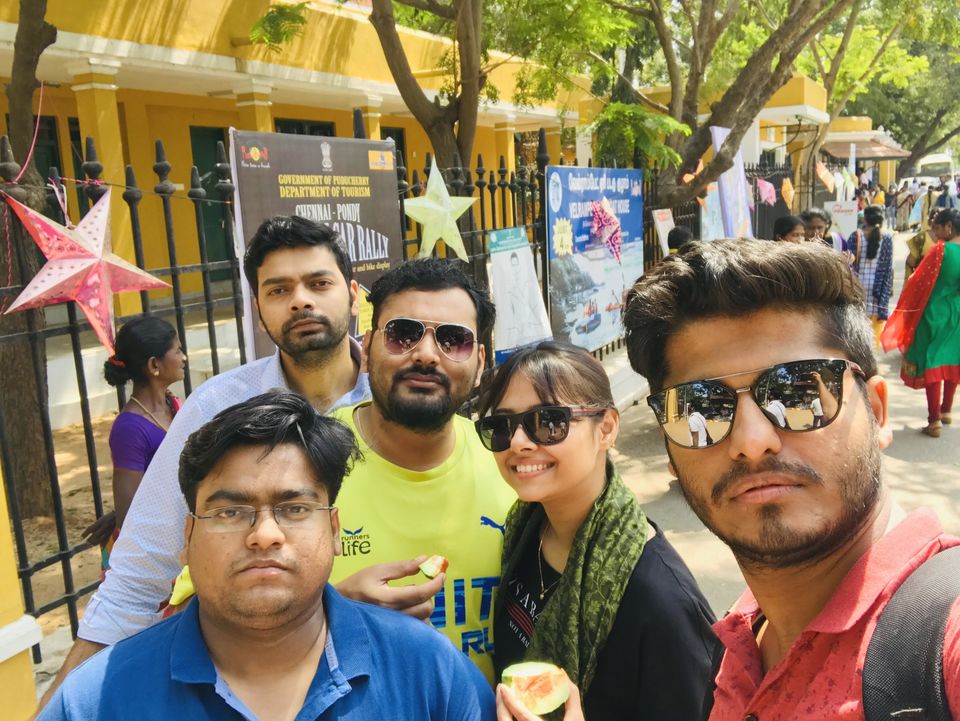 After munching a little, we entered the beach after paying Rs. 150 per person. There were quite a few people awaiting their turn to get on the steamer boat or a ship, depending upon what their pocket could afford. A private steamer would make you cough up Rs. 1500 per person; we had a little low budget, and hence decided to flip to the ship side that accommodated around 30 to 50 travelers.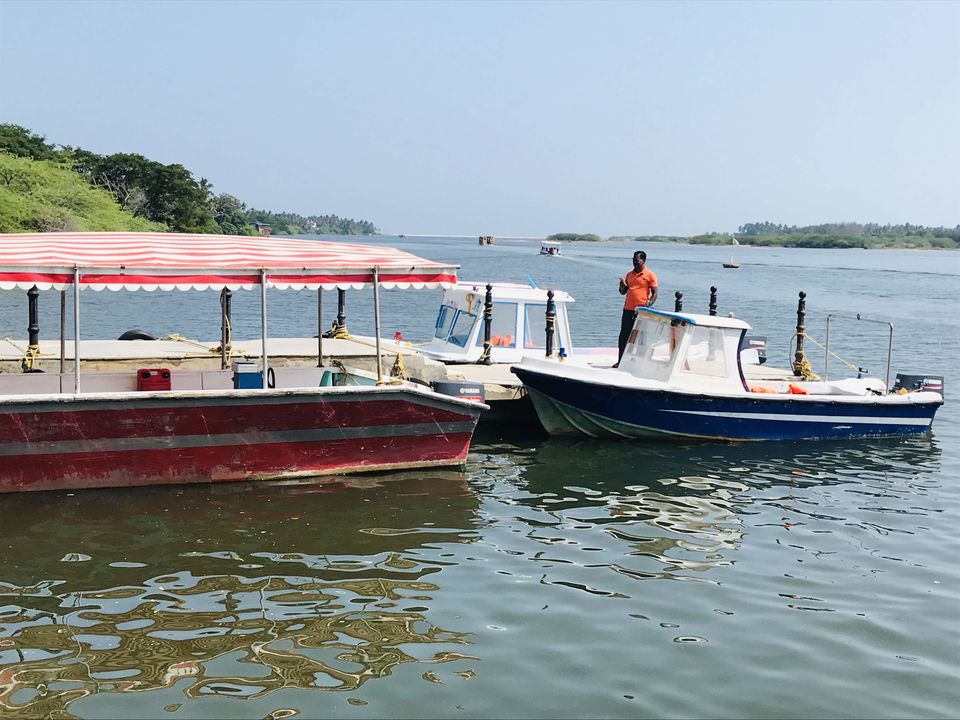 After clicking numerous selfies our turn arrived. We hopped into our ship like we owned it, and grabbed the corner seat like we used to do while being a kid to grab window seat in bus or train. The motor man started the ride asking everyone to fasten their life jackets and secure the seats. After a few seconds, cold breeze started twirling around us, and we were engrossed into the greenery, and embraced by natural beauty. In the short voyage of ours, we befriended the driver, and manged to click a selfie with him.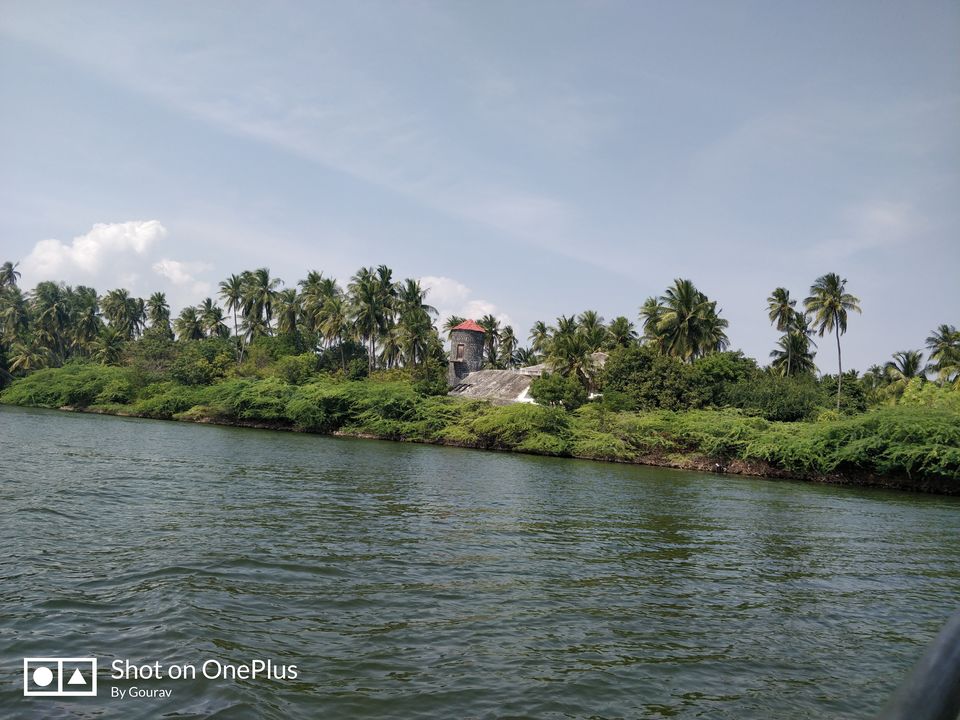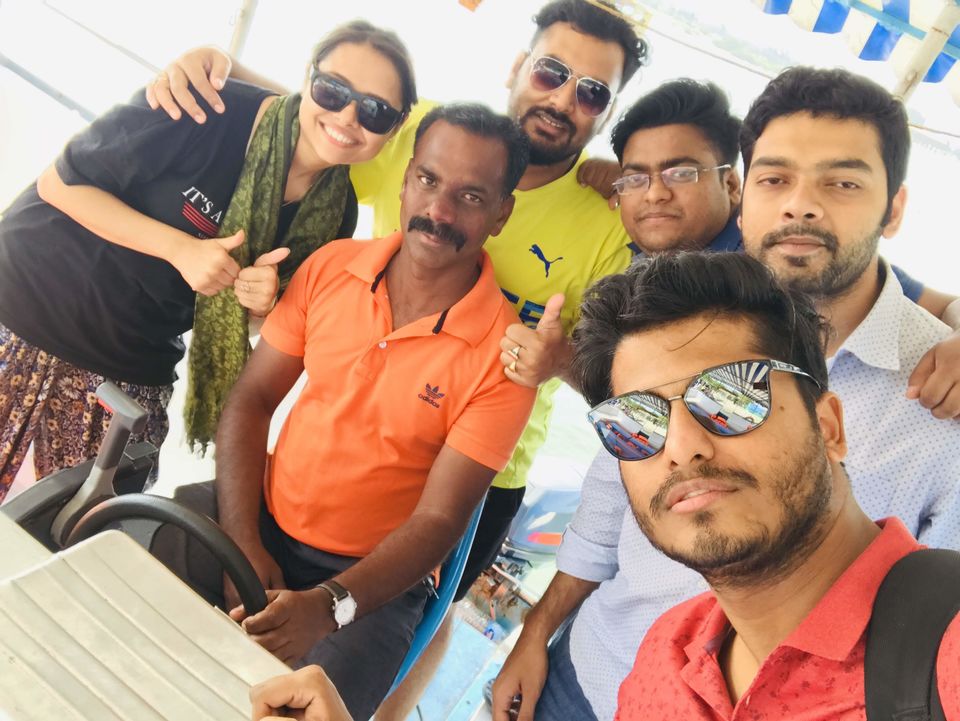 We reached our destination and changed the tracks to the beach, which was definitely hot, and yet enjoyable. I specially was quite excited for the fact, I would get to eat sea food. The beach was maintained properly, and our Prime Minister's Narendra Modi's campaign for cleanliness was quite visible over there. It had separate washrooms for men and women, though I could not get the chance to go inside and do a recce of it.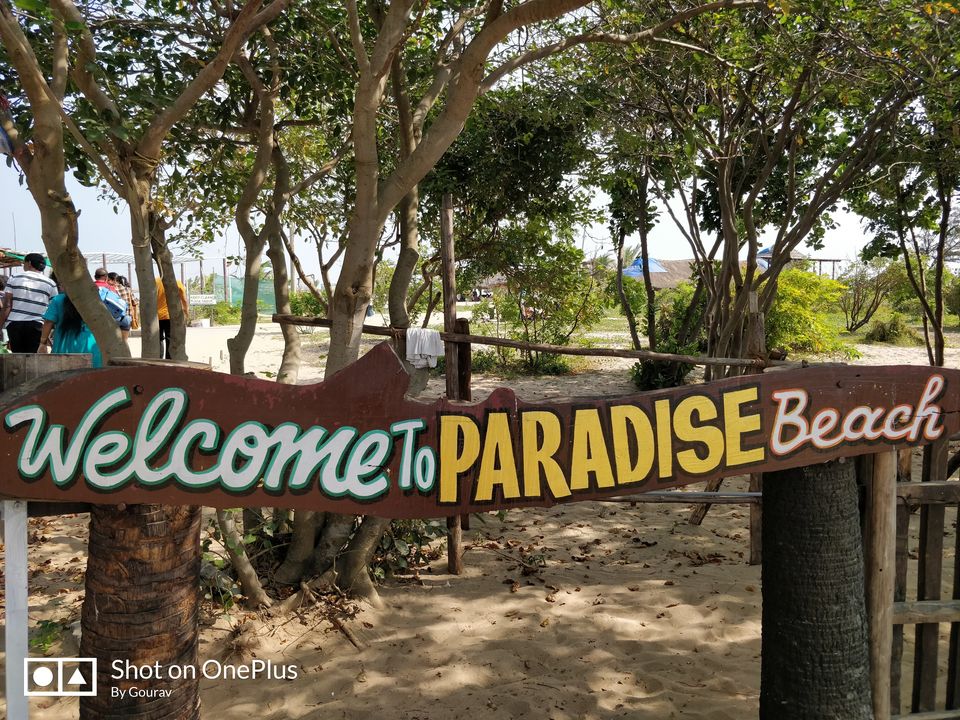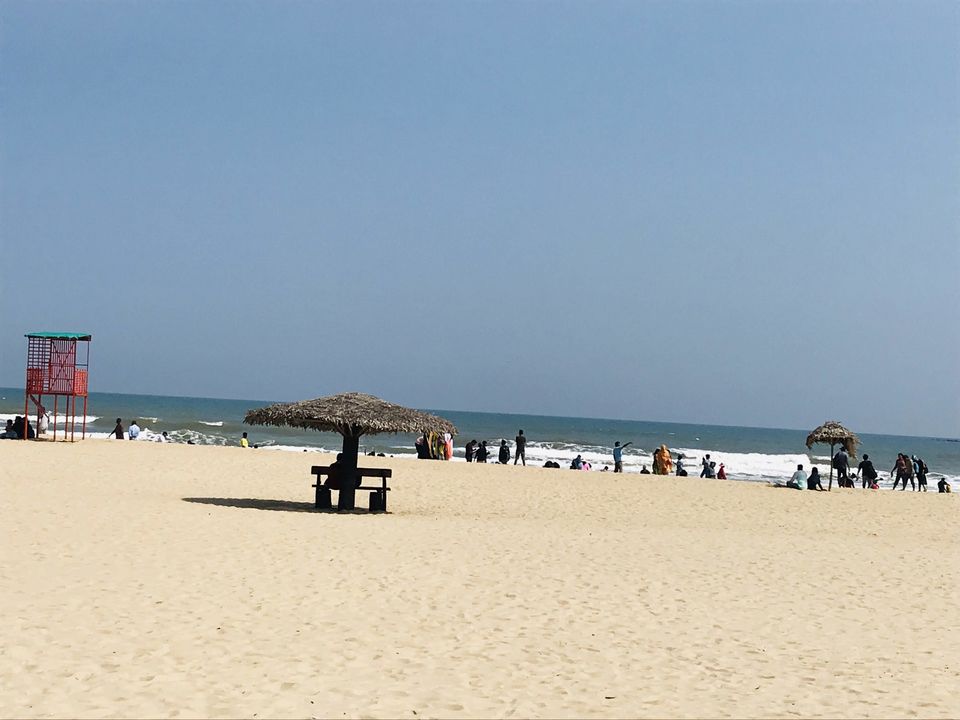 People seemed to be enjoying with some of them playing football, enjoying the Sun bath and some of them seemed to be enjoying their nothingness. We landed up in a local shop made up of twigs and bamboos. After getting a little burnt by the hot beach sand, the shop proved to be a savior for us. We took our shelter in the shop and gave our burnt feet a massage of cold sand.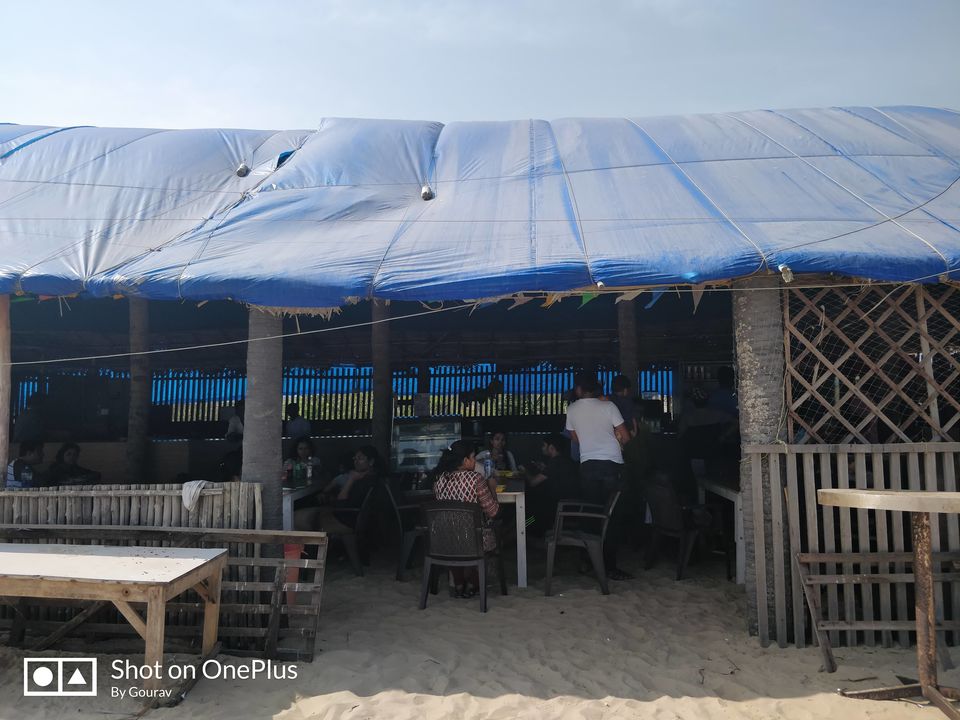 Without delaying much, we ordered one plate of prawns fry, chicken fry and some soft drinks. I usually don't like the smell of prawns, but they had prepared it in a different way which apparently soaked out the smell and i enjoyed the delectable sea food. Though they were a little expensive and hence we controlled our thrust of hunger and decided to dive into the sea.
We spent a little time on the shores of the sea, and made our move to our ships to go back to the hotel. All of us really needed a power nap to re energize ourselves after almost 11 hrs of road journey from Bangalore to Pondi — since our vehicle broke down in between.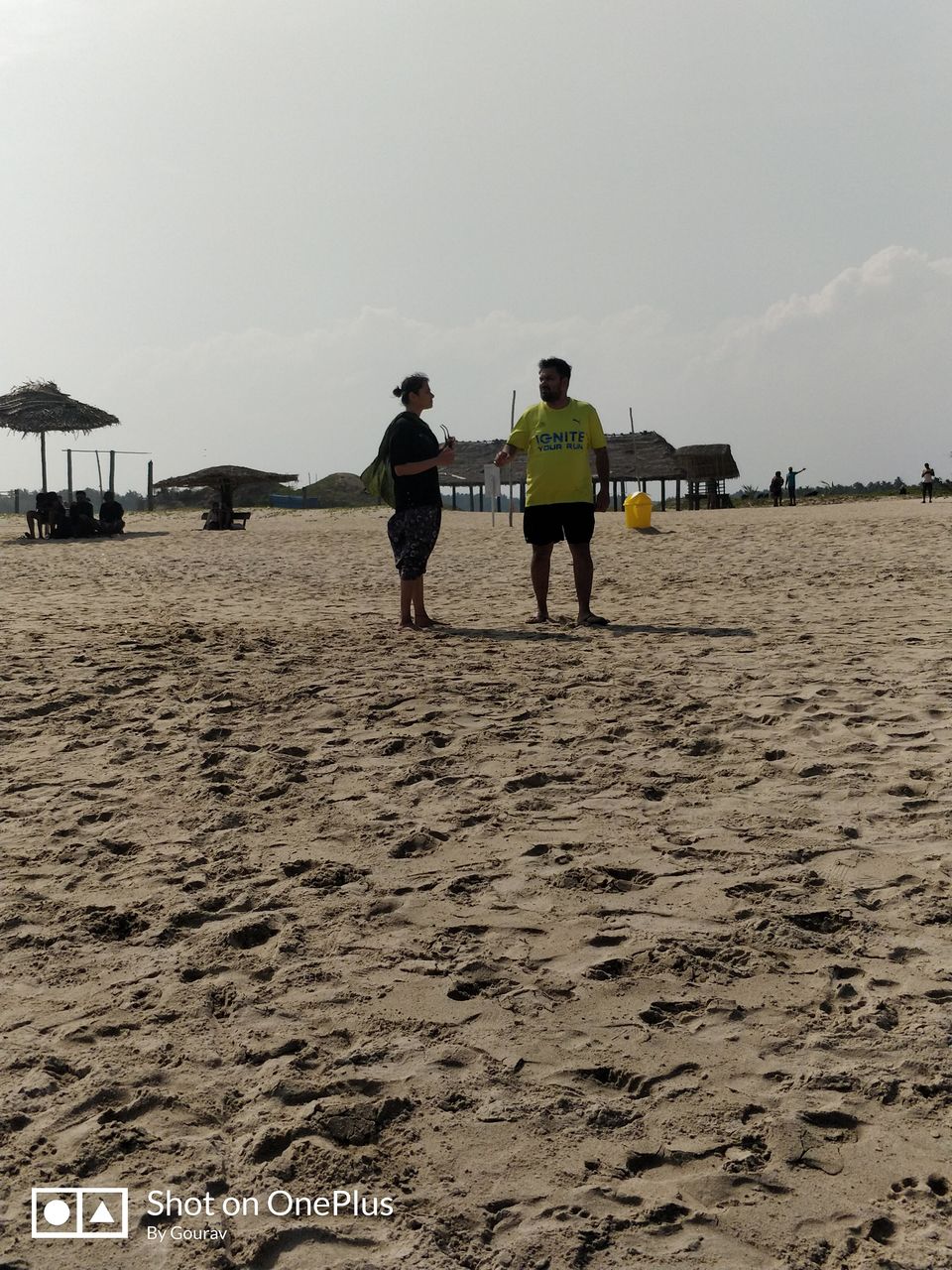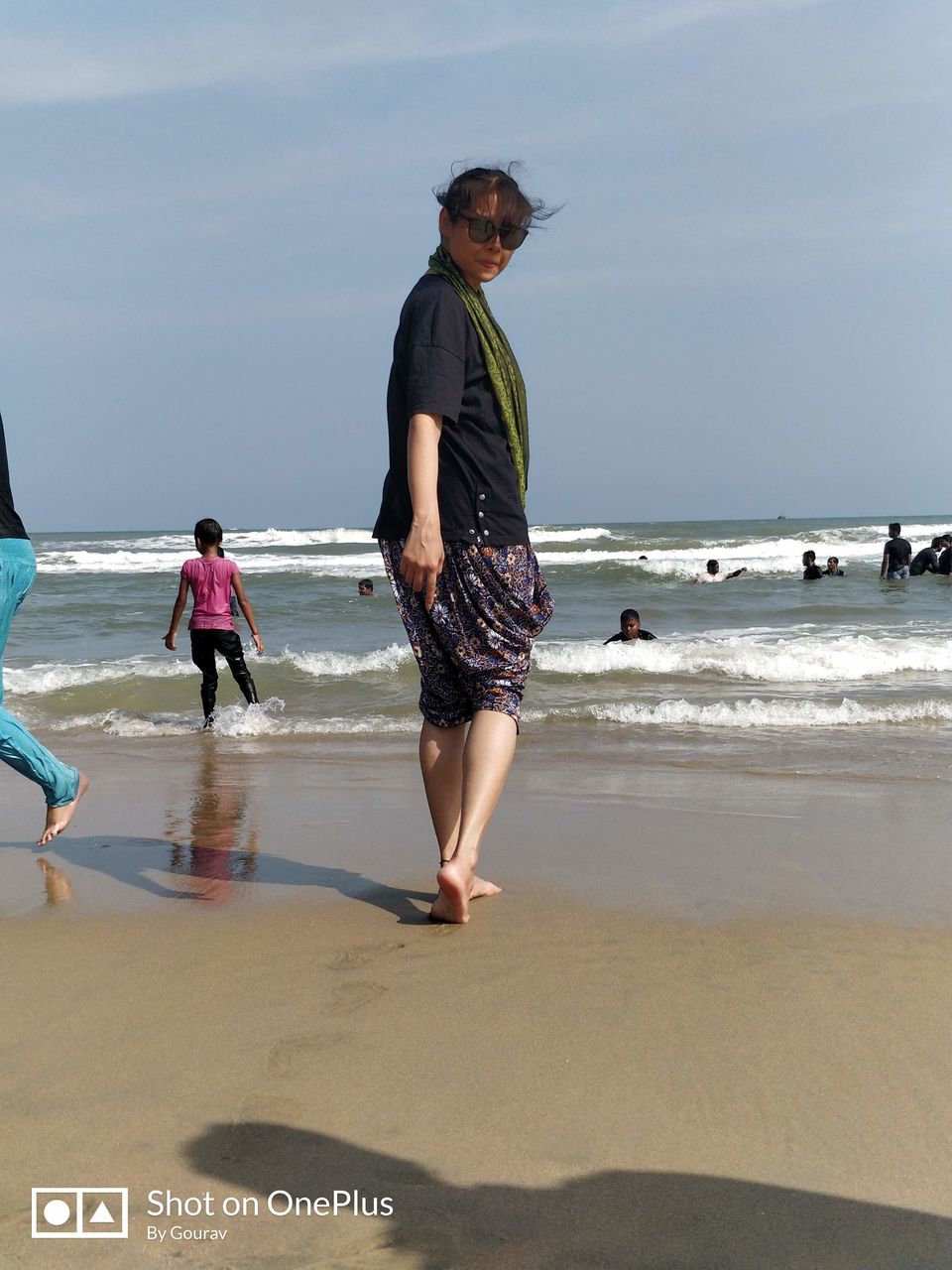 After two hours of a power nap, we left the hotel at around 8 p.m. to explore the city. The city still seemed quite normal to me until I witnessed the French colony, specifically the Duma Lanes. Wow, what a lane that was!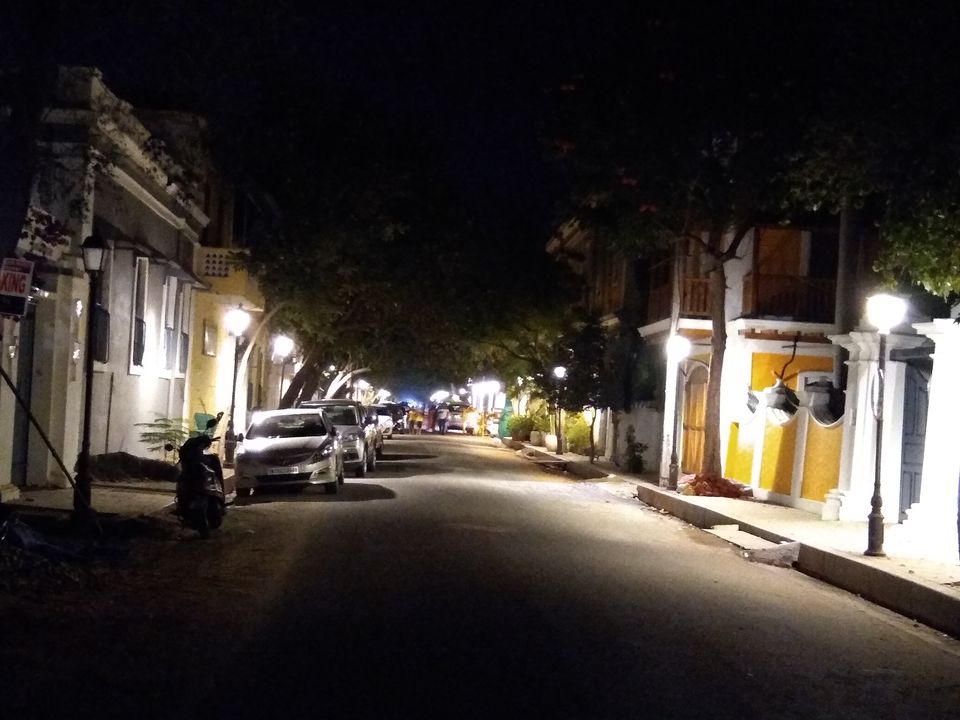 I was left mesmerized and was awestruck by the beauty of the lane. At this point, I began to realize the reason of someone visiting the city more than once. On the same lane, we entered a restaurant called Les Saveurs Which used to serve French dishes. I was again taken aback by the interior of the place. The entire set up — including the lane — relived the memory of colonial era within me that I had just read in books. And, from this point I began falling for the city every moment. After enjoying an unconventional food, I spent a little time strolling on the lane, just wondering how this could have such a massive impact on me. I felt like losing myself on that lane forever and ever.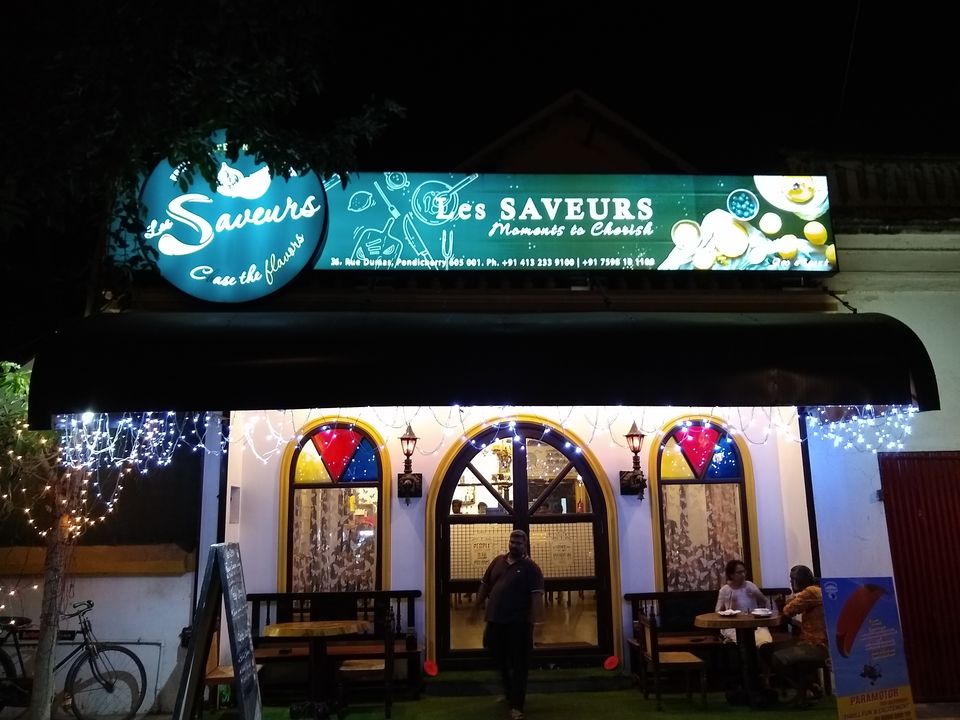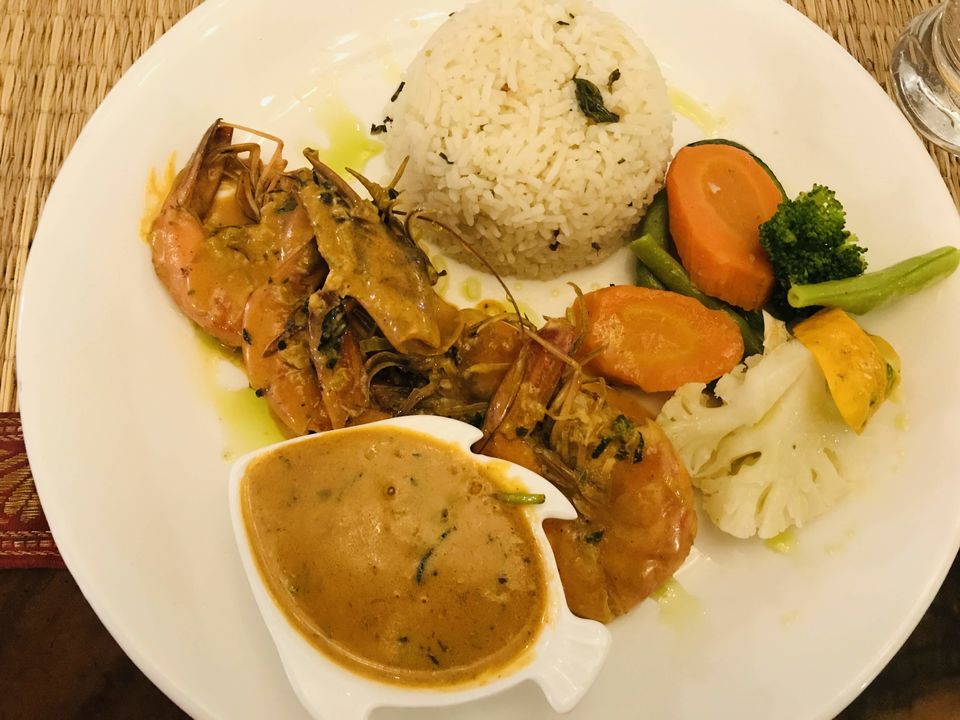 We were running out of the time, and hence had to leave my beloved lane after a while. We did a recce of local food over there, and went to Rock Beach which was quite near to the lane. Before leaving the lane, I came up with the perfect phrase for Pondi, " Ye shahar Raat Mein Jawaan Hoti Hain."
We made our move to Rock beach. The cold breeze and the soothing atmosphere embraced us once again. I enjoyed the every single moment out there; it was already 11:30 p.m. but half of the city seemed awake at the beach. We located a place to sit near the beach, and became quiet for sometime.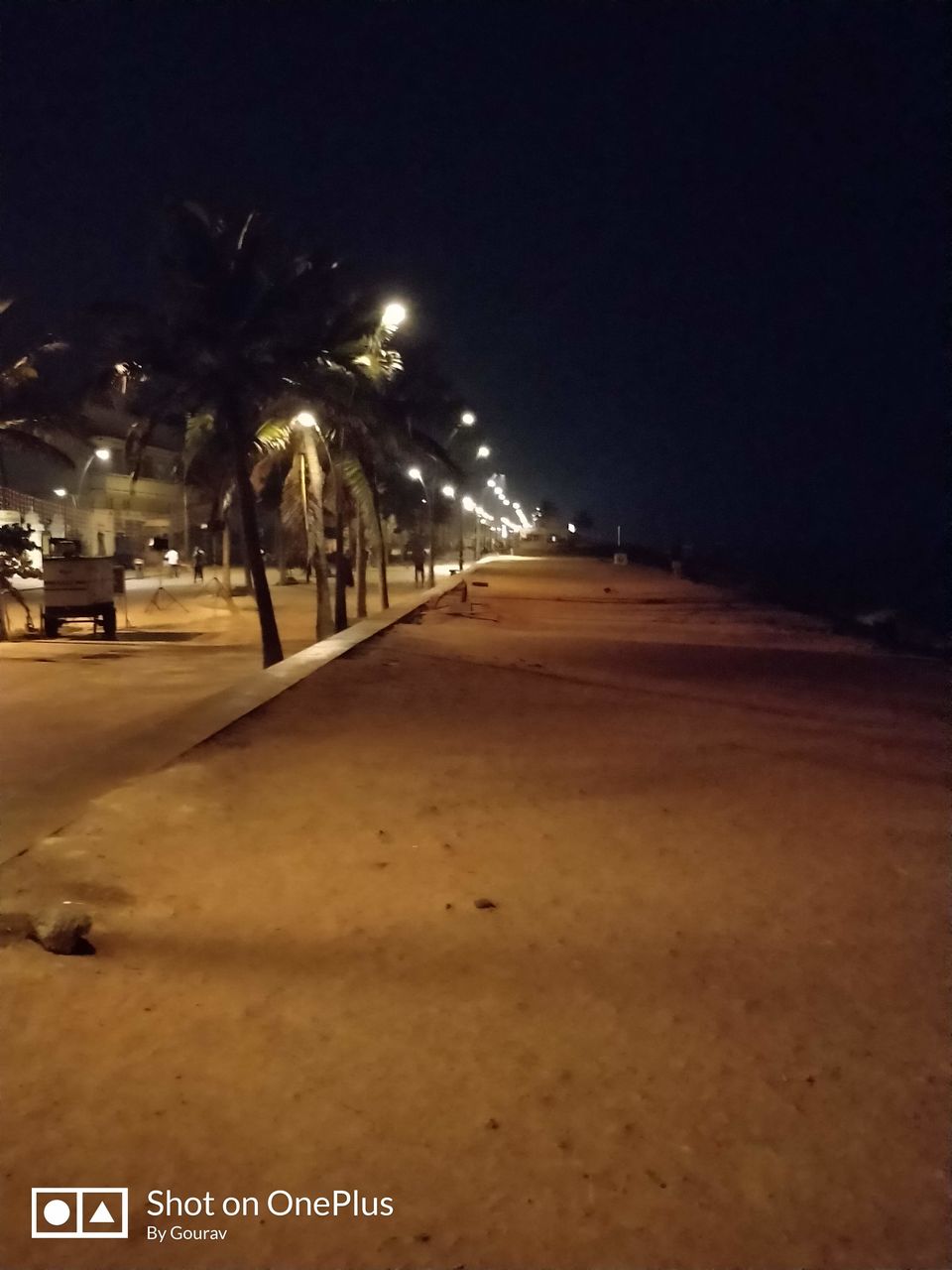 Nothing can be more mesmerizing than the natural beauty; specifically the very aggressive waves which were also giving a sense of calmness and serenity. After spending a good time witnessing the waves coming and going teaching us the only lesson of the life — nothing remains for ever — we spotted a café at the other end of the beach which remains open almost entire night.
It was 1 a.m. already, and the super digestive French food had made us all hungry once again. We, therefore, had French fries, cold coffee, ice cream with brownie and a lot more stuff at the café. We pushed ourselves to go to hotel as we had plans to drink a few pegs and come back to the beach to witness the Sun rise. We reluctantly came to hotel, and enjoyed a few nice pegs being accompanied with a blend of emotional and comedy talks.
It was already 3 a.m. by the time we hit our beds, false promising ourselves to wake up in an hour and go back to Rock beach again. As was quiet apparent, I could not wake up, but the other two boys in our group whose adrenaline was really high, hit the beach right after rest of us fell asleep, and enjoyed what we missed out on.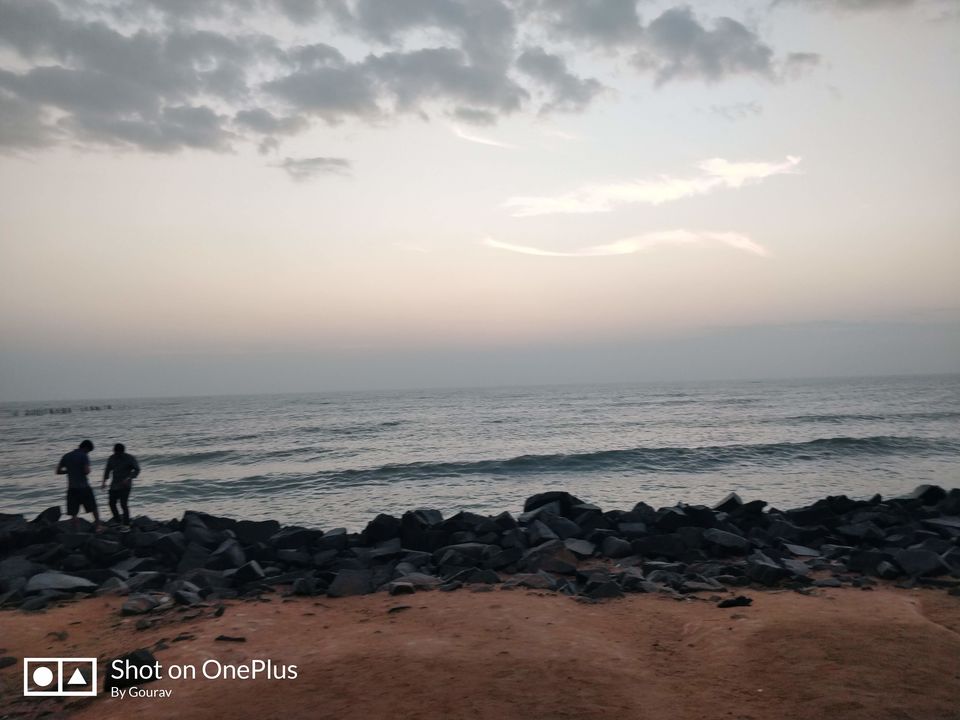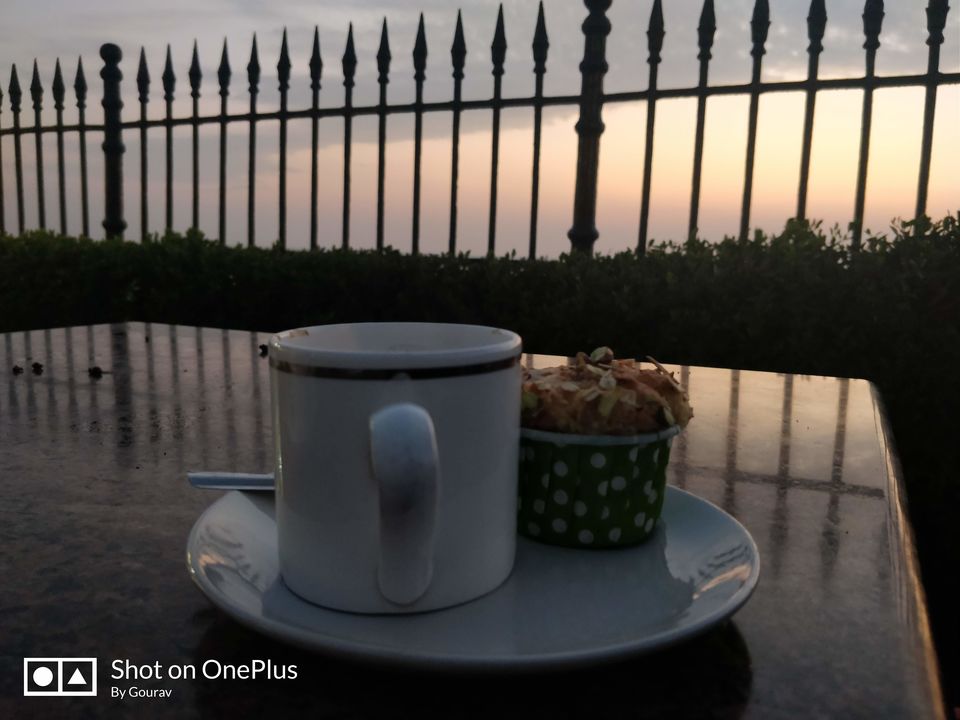 They again satiated their appetite by eating ice cream with brownie and a cup of tea, and we woke up at around 10 a.m. for catching upon the breakfast we were getting complimentary. The breakfast was better than accepted, and I thoroughly enjoyed it. I must say, I found Pondi's food better than the food we used to get in Bangalore right from dosa to fresh orange juice and sambar. And, yes, don't forget to visit the Baker's Street while being in Pondi, where you would get all the exclusive French delicacies. I tried their special tuna fish sandwich and a chicken sandwich, taste of which is still quite afresh in my memory.
While coming back we chose to go through the Auroville area of the city, only to fall for the city once again. Auroville is a township created by Shri Aurobinado to encourage an environment where people from across the world can co-exist and live without any discrimination.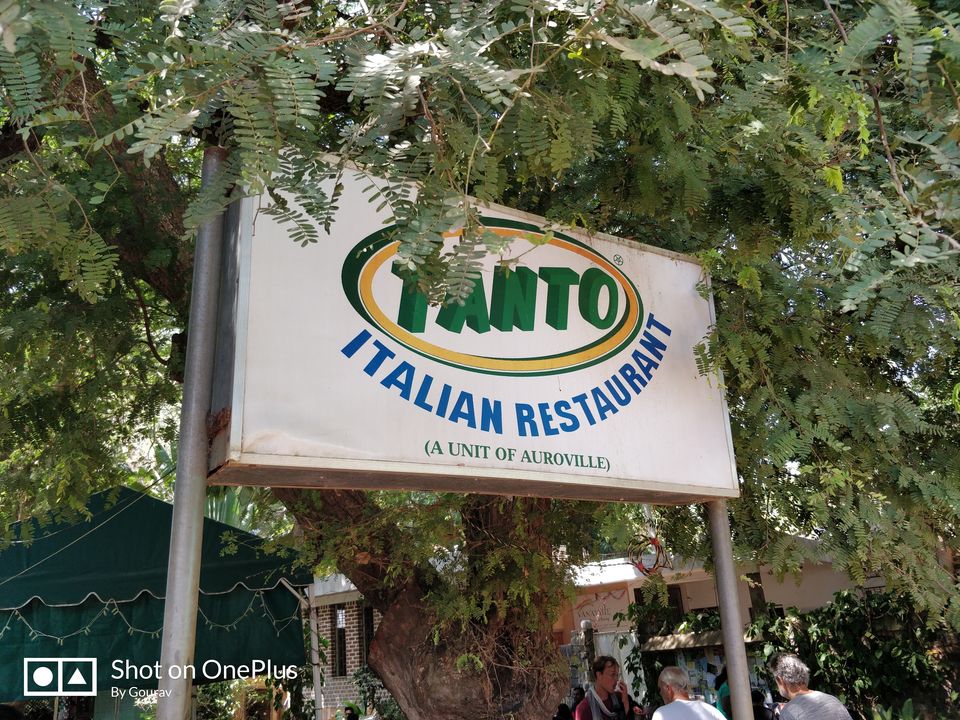 I happened to talk to one of the French woman, who had traveled across India. She told me that she would spend winters in Pondi and summers in France, and she had been doing this from past 30 years. She also described Tamil people the most generous and innocent compared to people of the places she had visited in India, a fact which I also agreed with.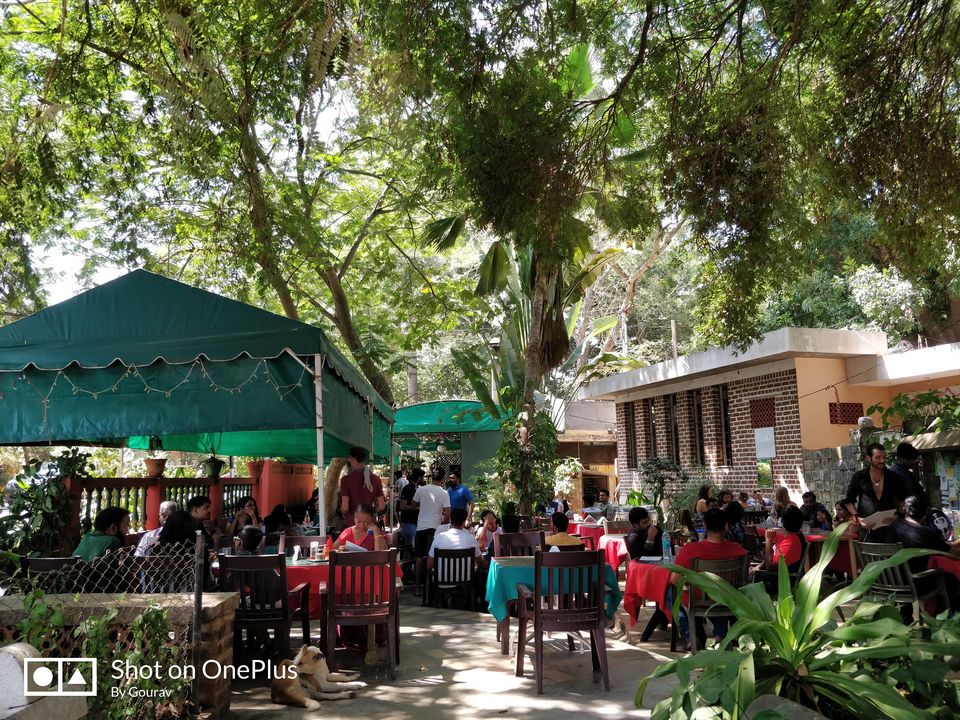 And with less than 28 hrs of our trip, I fell in love with the city many times, and finally realized why one would come to the city for more than once. I would surely visit Pondi once again may be to spend some more time on the Dumas Lane, or to witness the Sun rise at the Rock beach, or to again taste the luna fish sandwich, or to spend a day or two in Auroville among the French people.