Sorry will be a long description, some may get bored as i would be writing up almost everything that i did in the trip.
Being frustrated with regular routine works and lust for travel decided to go on a road trip on my beast Royal Enfield Thunderbird 350cc. Trip planning started almost week prior to the date of travel as usual lot of friends said they will join the ride, but at last minute all backed out saying silly reasons. I already had all my gears set for the trip a day before the trip. nothing could have stopped me from going on the trip. decide to ride solo from Cochin to Pondi. Started from cochin by around 7.00 am morning. I could not afford for pit stops for break fast or lunch as i had to cover almost 620 kilometers so that i can reach pondi by evening. Since it was sunny day ( temperature of 38 degree) had already bought water bag for the trip and also 5 snickers which would be my snacks till i reach pondi. Water bag saved my time for unnecessary pit stops for drinking water. I had already filled 2 liters of glucose water in the bag , which i carried on my small back pack on my back and the 75 cm long flexible tube good enough to reach my mouth when ever need. so no pit stops were made for just drinking water . which saved me at least an hour during the ride.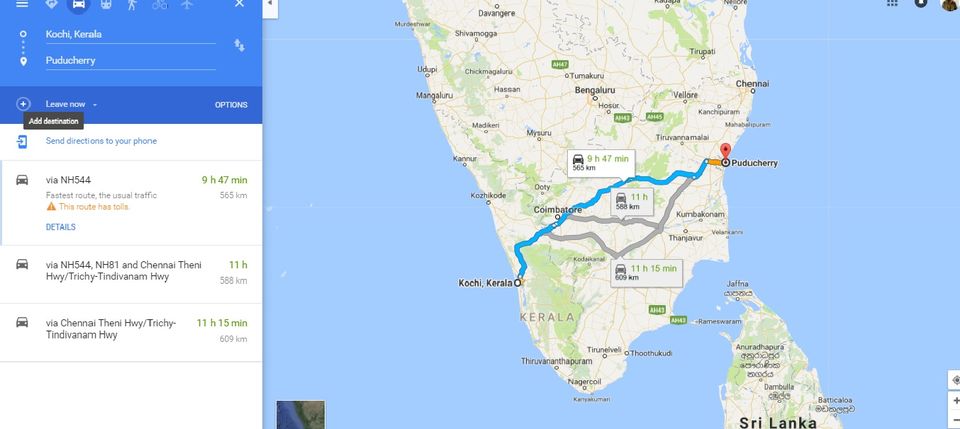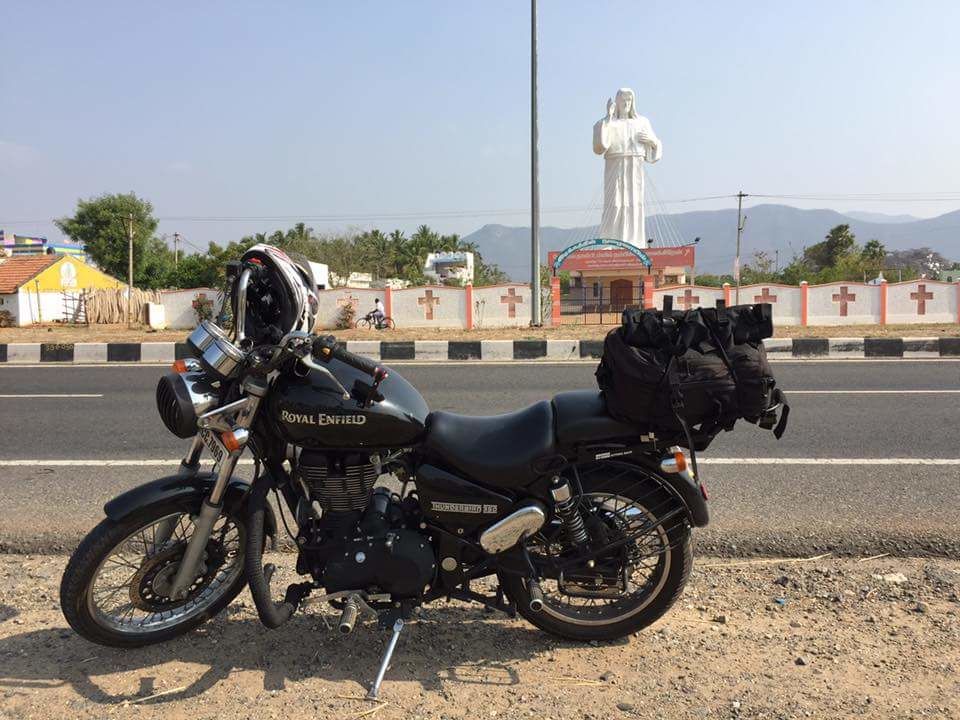 I cruised along NH 66 then to NH 544 , road was just smooth and comfortable for the long ride. took my first stop near valayar check post after traveling around 202 kms. ha a snicker and then continued the journey with just 3 more stop just just 2- 3 minute halt and reach Pondicherry by around 5.20 PM.
As the plan was to relay on the online sites after reaching Pondicherry to book a place for stay, after reaching the Pondicherry town went straight to paradise beach to get some relief from the long day journey. After going through reviews and pictures in the booking.com site i booked by place for the day - Aadhaar guest house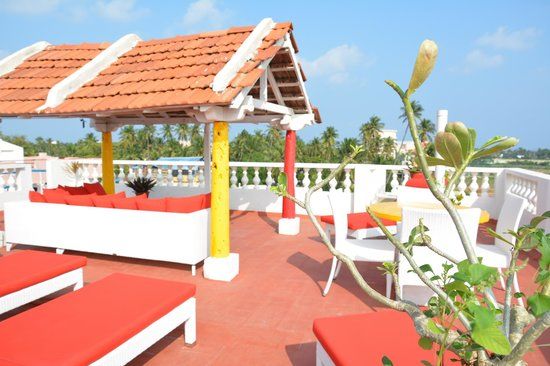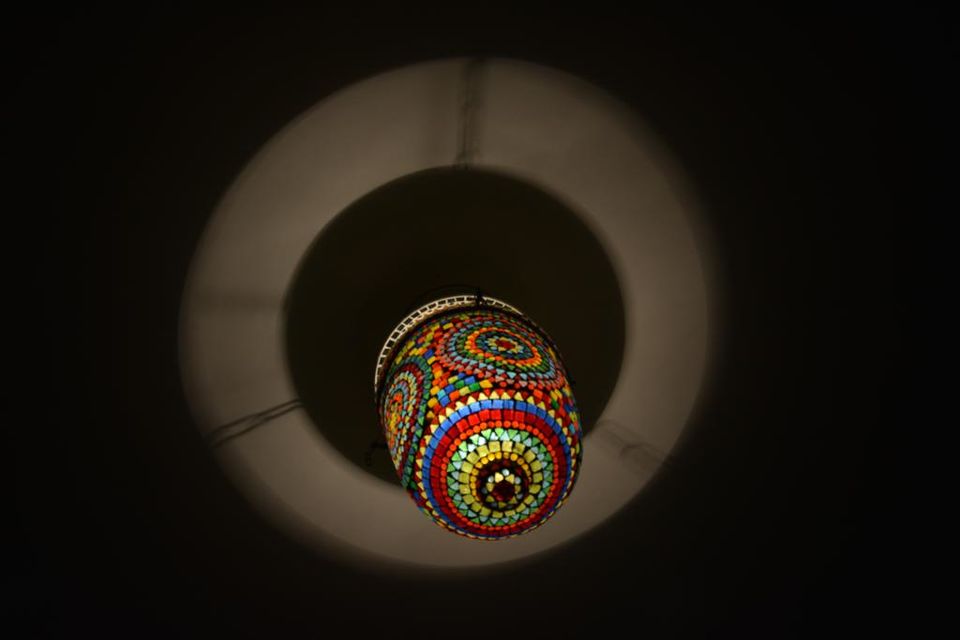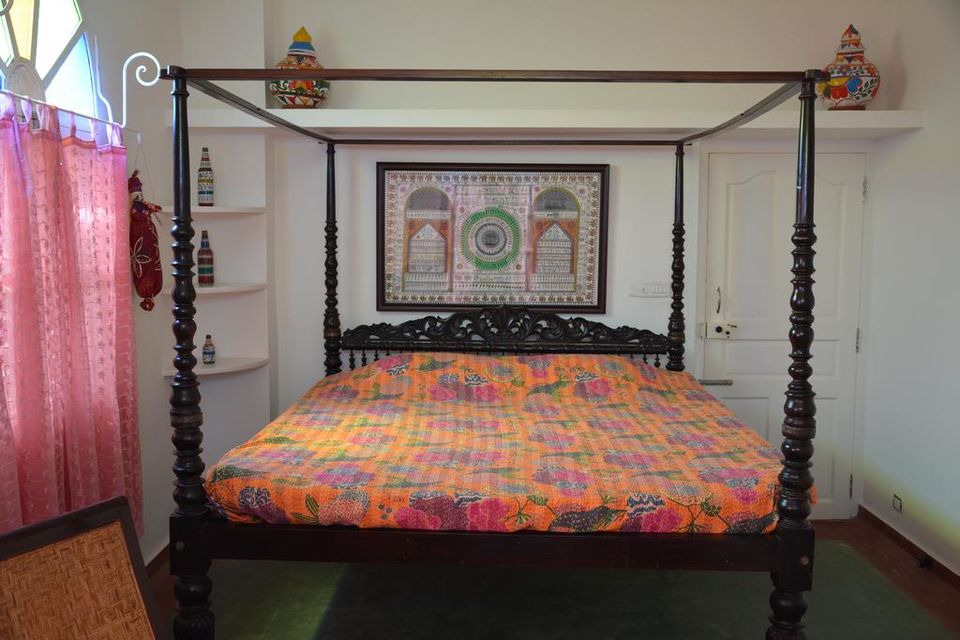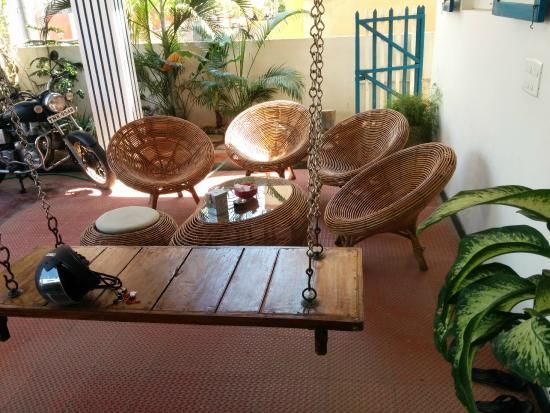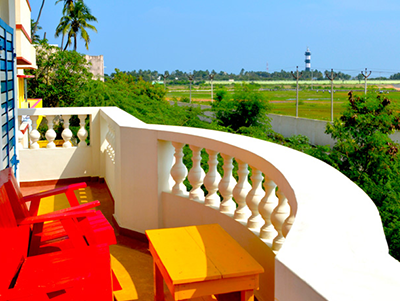 Long day travel was so exhausting, i wanted to take shower as soon as possible. But once i reached the guest house only i came to know they don't accept cards. So when u are booking here please do keep cash with you. Went to ATM near by and got my room ready in minutes. Took shower and again relayed technology to find the best place to eat near by where i stay. Found Hotel Akbar Biriyani near by my place and had tummy full of Dum Biryani and goat brain fry (special dish of day ) must say it was a yummm. headed back to my room and began to search for places to visit next day and made a itinerary for next day . And surrendered myself to sleep.
DAY - 2
Plan was to wake up early , but due to tiring day ride and tummy full biriyani the day before i woke up by around 7.00 AM. Got ready in around half an hour, took my camera and other gears along and headed of to auroville , which was my first stop.
Auroville
Auroville (City of Dawn) is an experimental township in Viluppuram district mostly in the state of Tamil Nadu, India with some parts in the Union Territory of Puducherry in South India.[1] It was founded in 1968 by Mirra Alfassa (known as "the Mother") and designed by architect Roger Anger. As stated in Alfassa's first public message in 1965,
Auroville wants to be a universal town where men and women of all countries are able to live in peace and progressive harmony, above all creeds, all politics and all nationalities. The purpose of Auroville is to realize human unity.
I have heard lot about the place , was the perfect place to find inner peace , which was my main motive behind the trip to Pondi.
Auroville as it was suggested to me to book an appointment one day prior for the meditation session at Matrimandir ( closed on Tuesdays for bookings !!!) and guess what I decided to travel on a Tuesday. The Security guy at the entrance told me that he cannot take a booking but I could try my luck on the next day 29th ( Wednesday). Then I headed to the visitor's centre which is the best place to start honestly to get an understanding of what Auroville is and the vision behind it. The place has a few Cafe's and Boutiques mainly there to cater to international tourists fairly expensive.
There is a museum there giving you a lot of info about Auroville..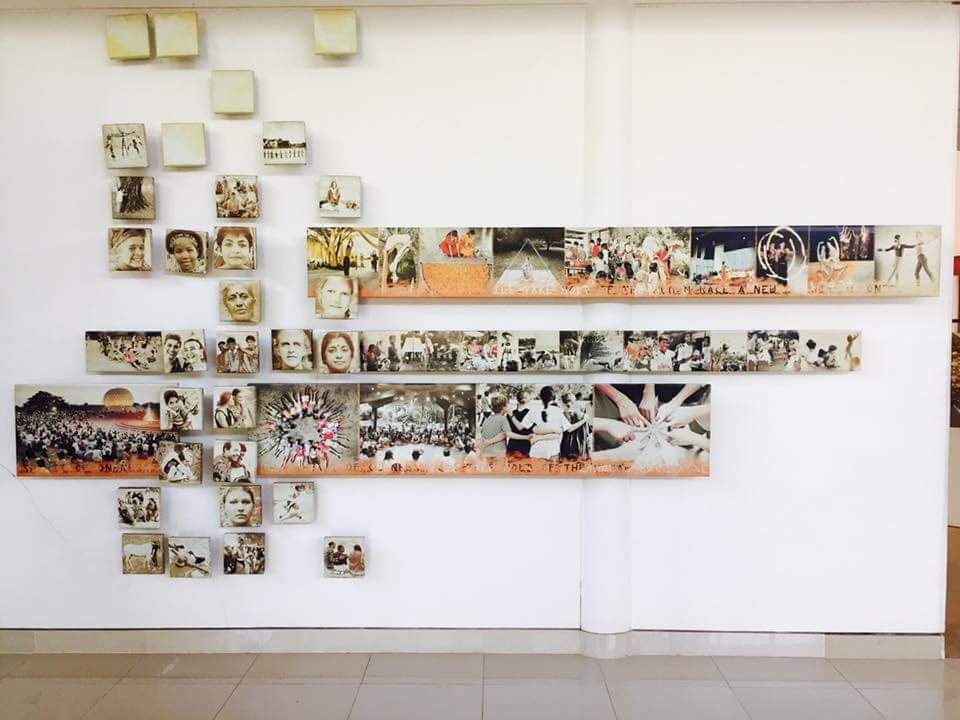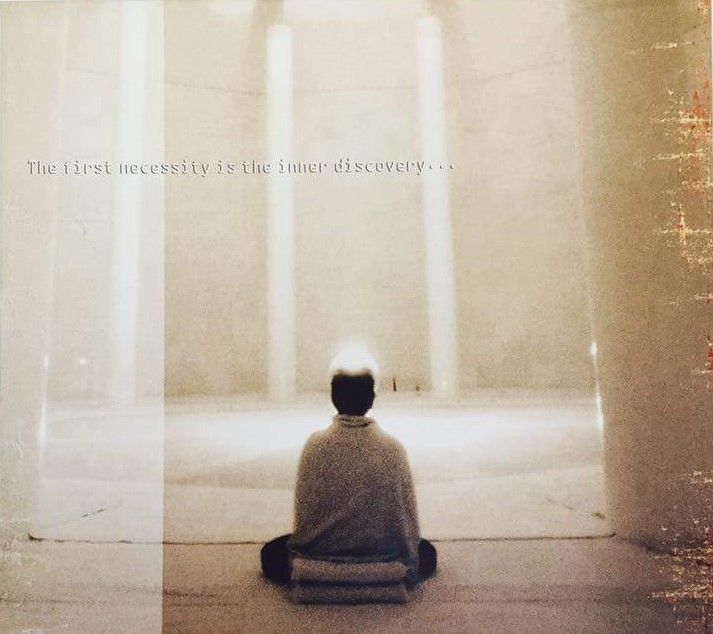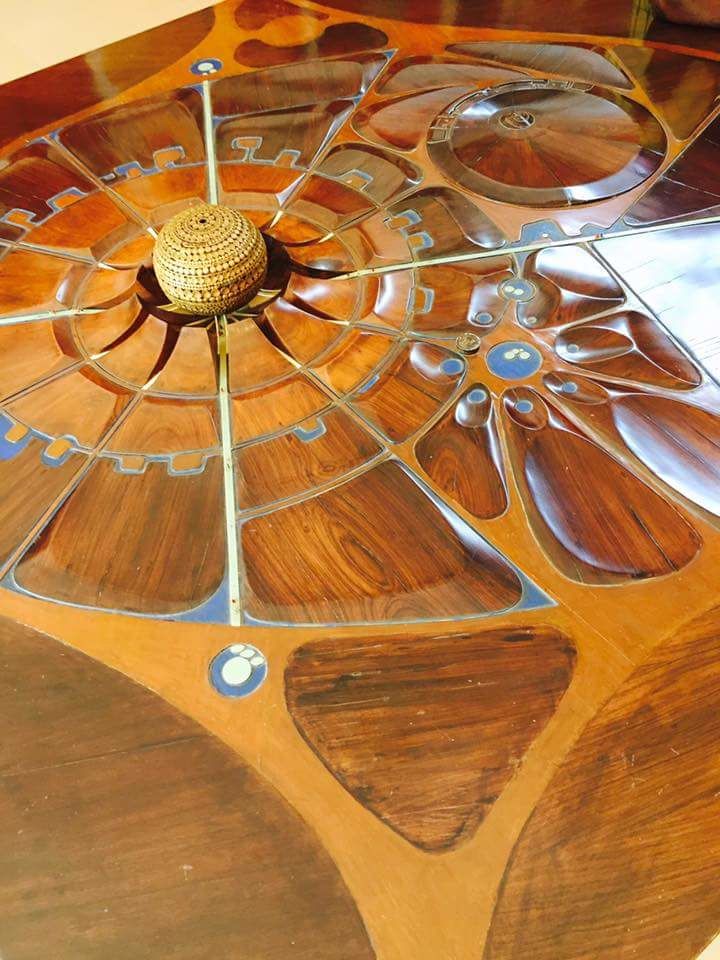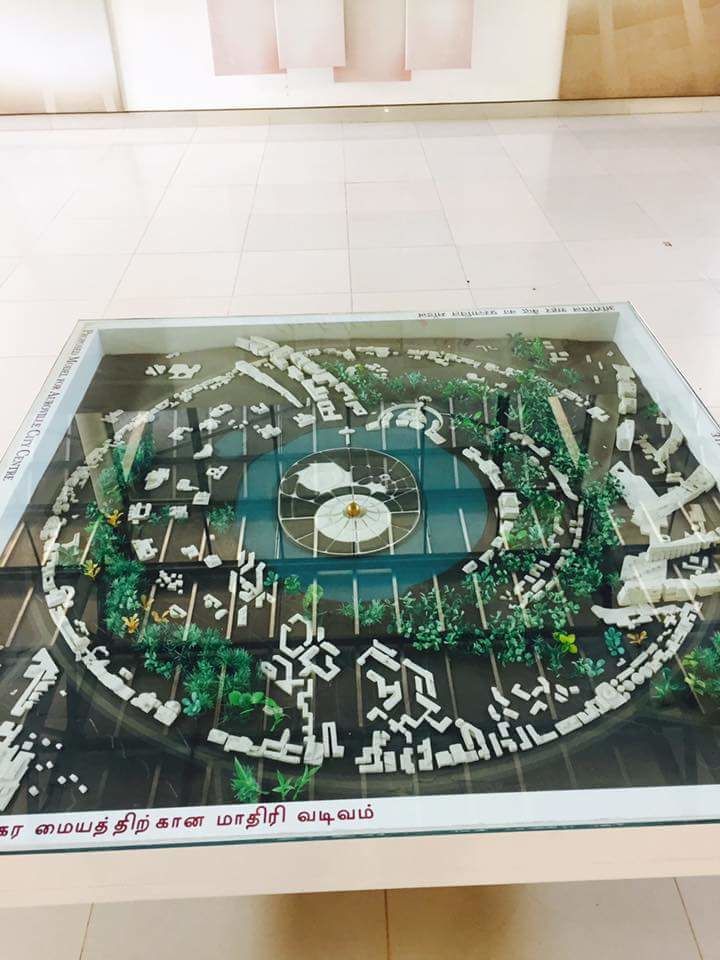 Then was the visitors view point of Matrimandir which you have to walk it out from the visitors center around just 10- 15 minutes between the tress. Truly had never seen a structure of this magnitude in my life...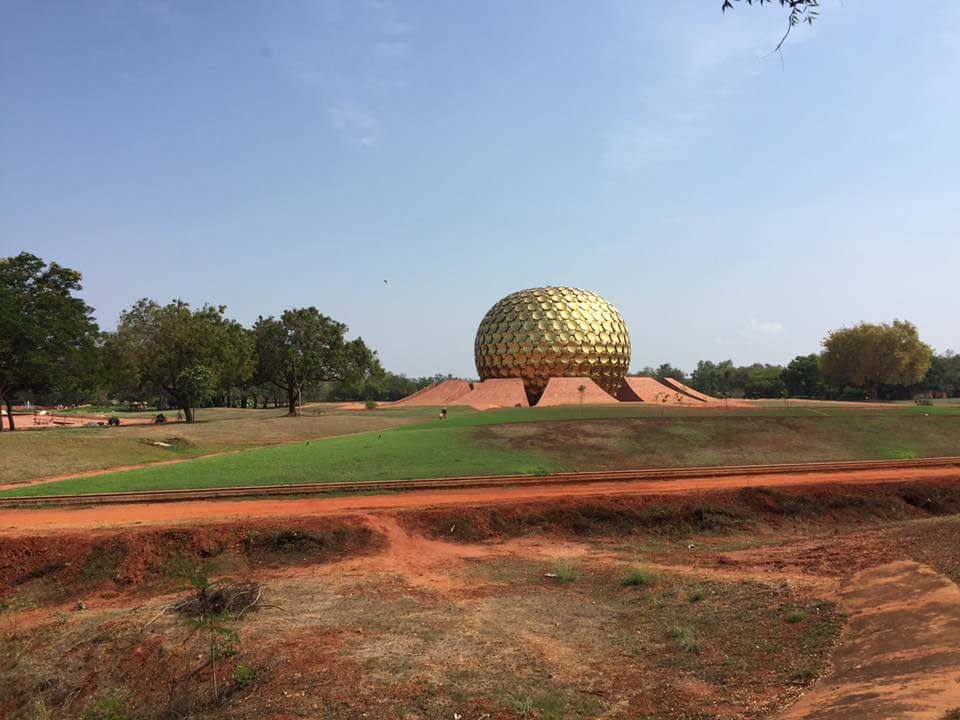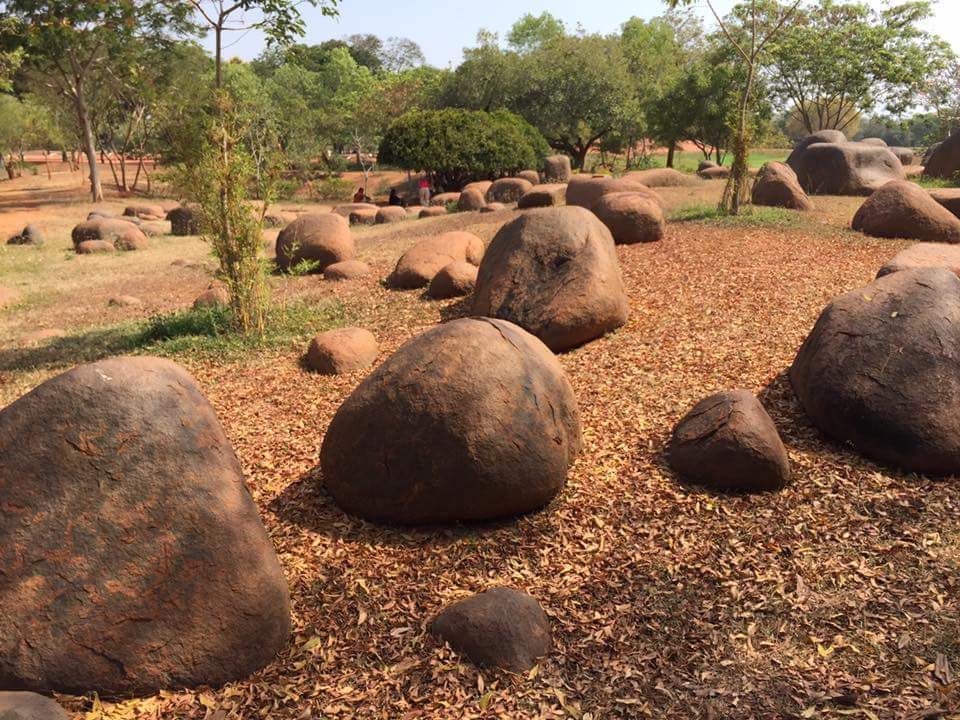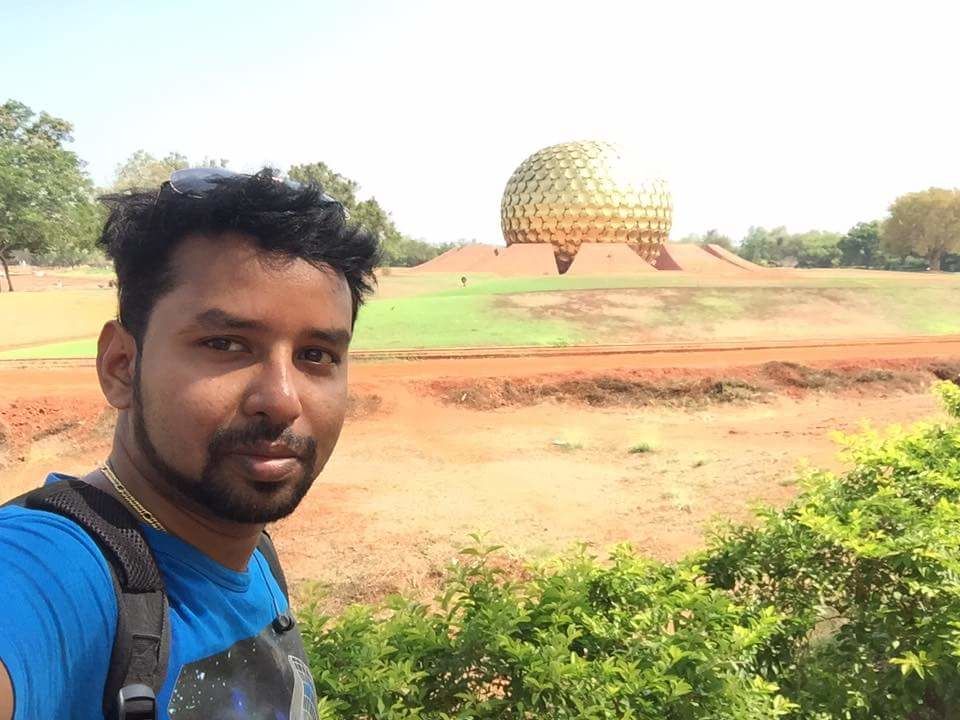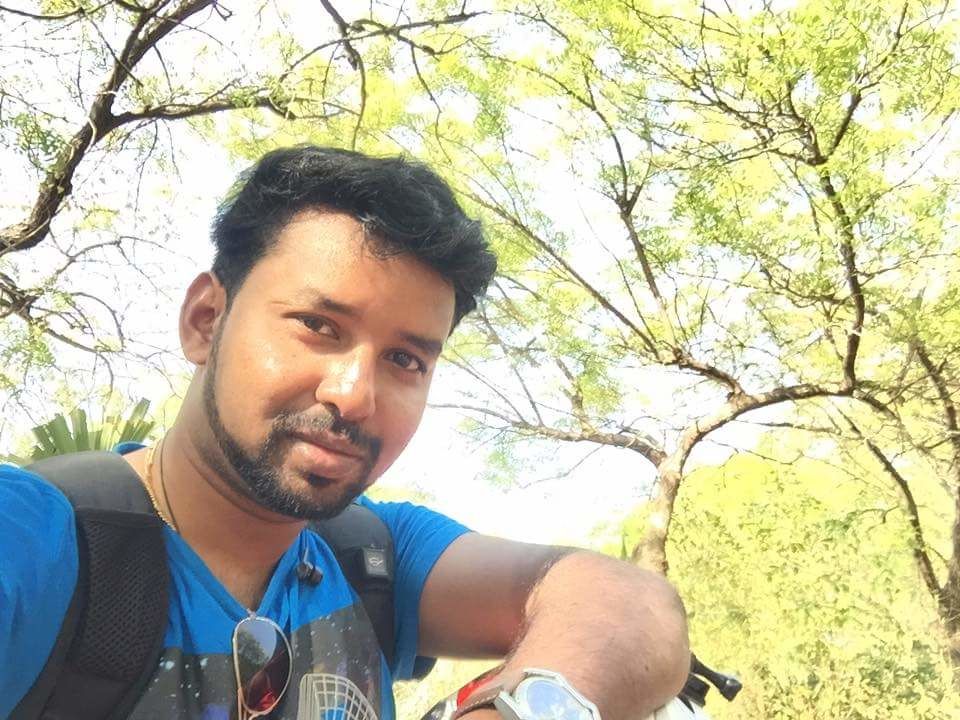 Next stop was the Beach and man I wasn't disappointed. I give you Rock beach...Along with a few other monuments the French war memorial , Gandhi Statue, Basilica of the Sacred Heart of Jesus & Immaculate Conception Cathedral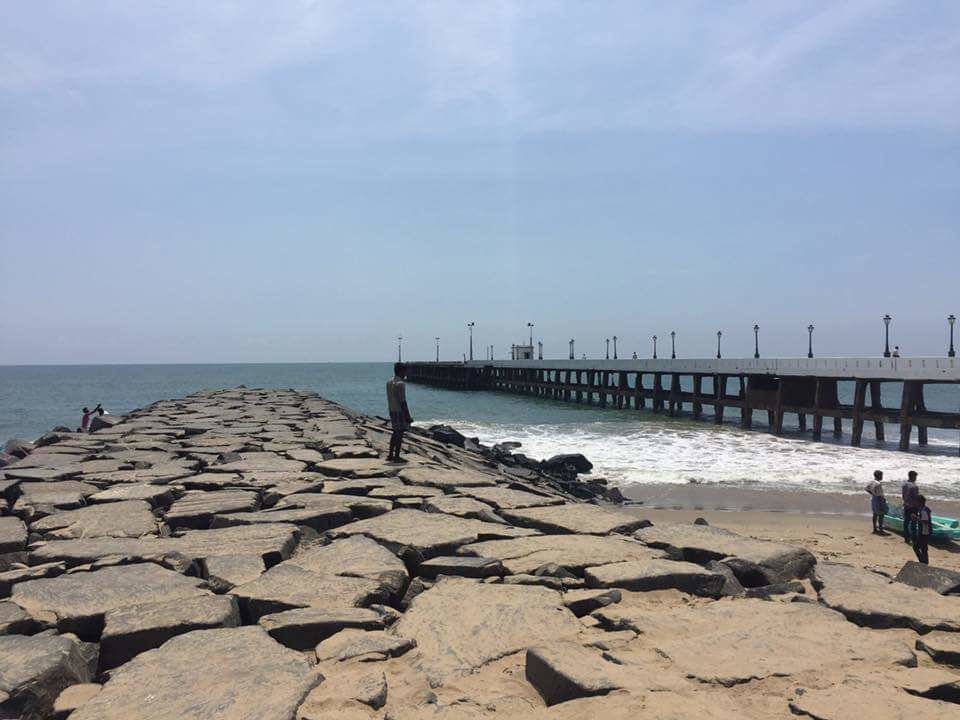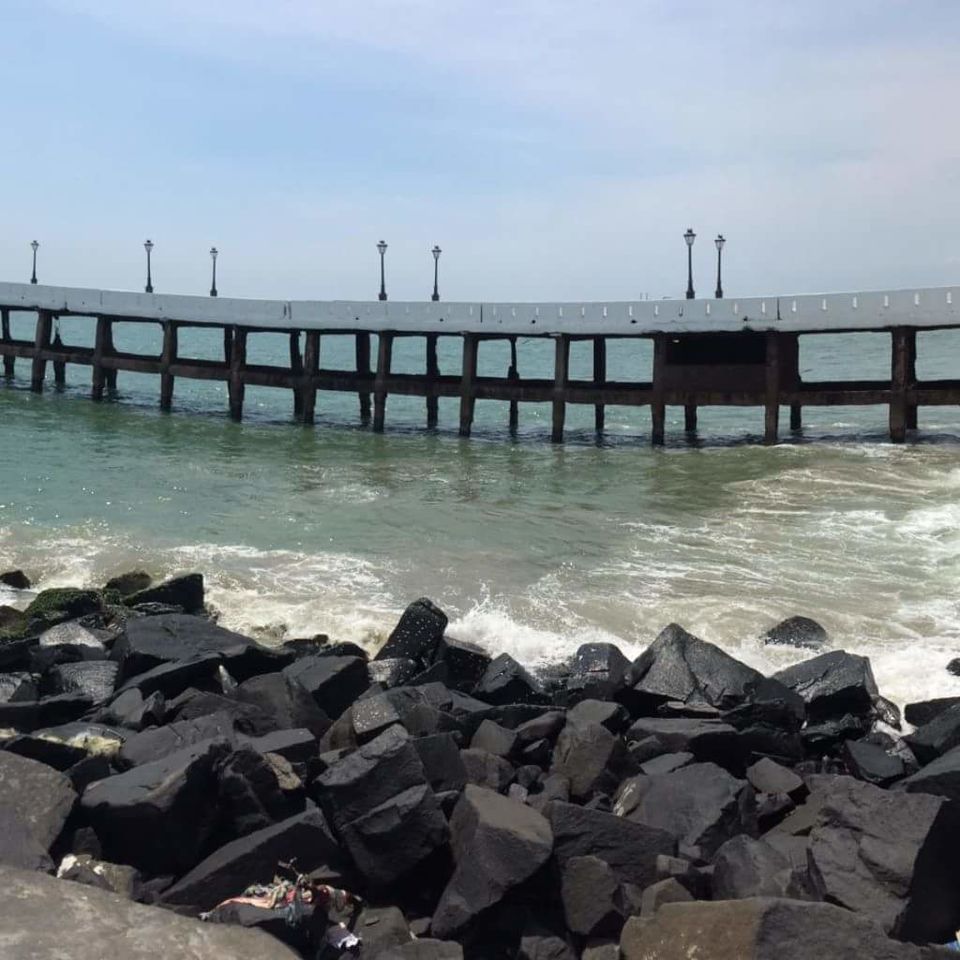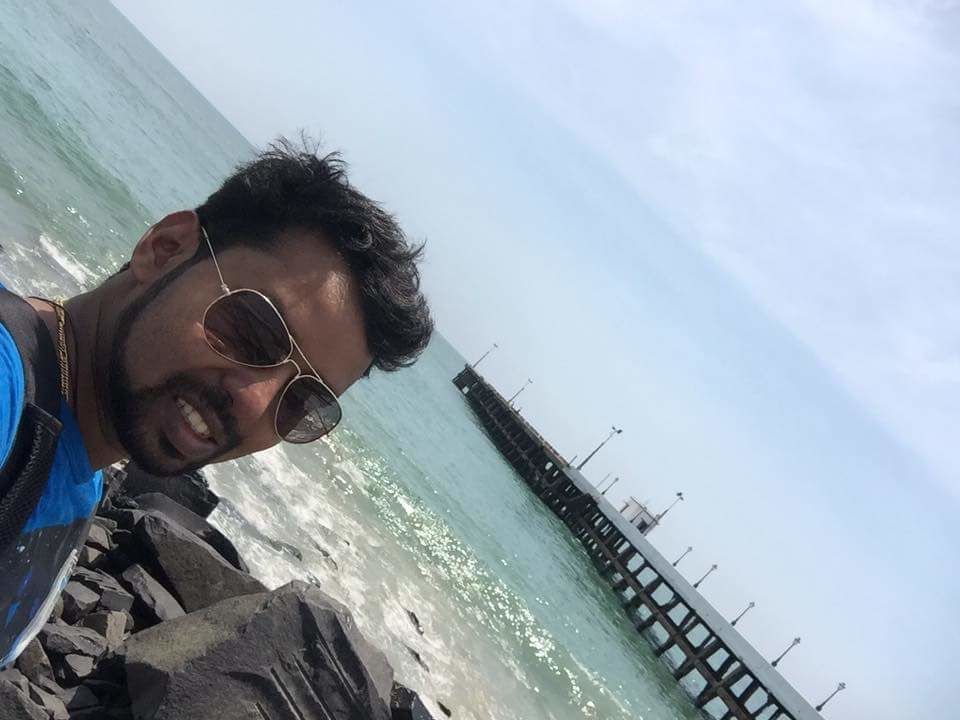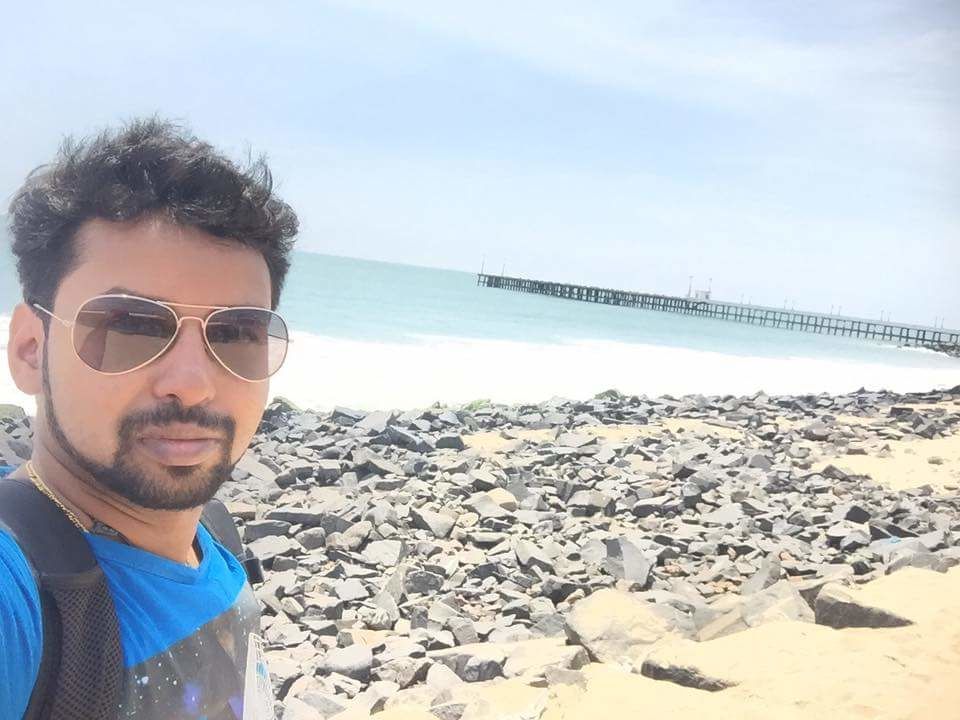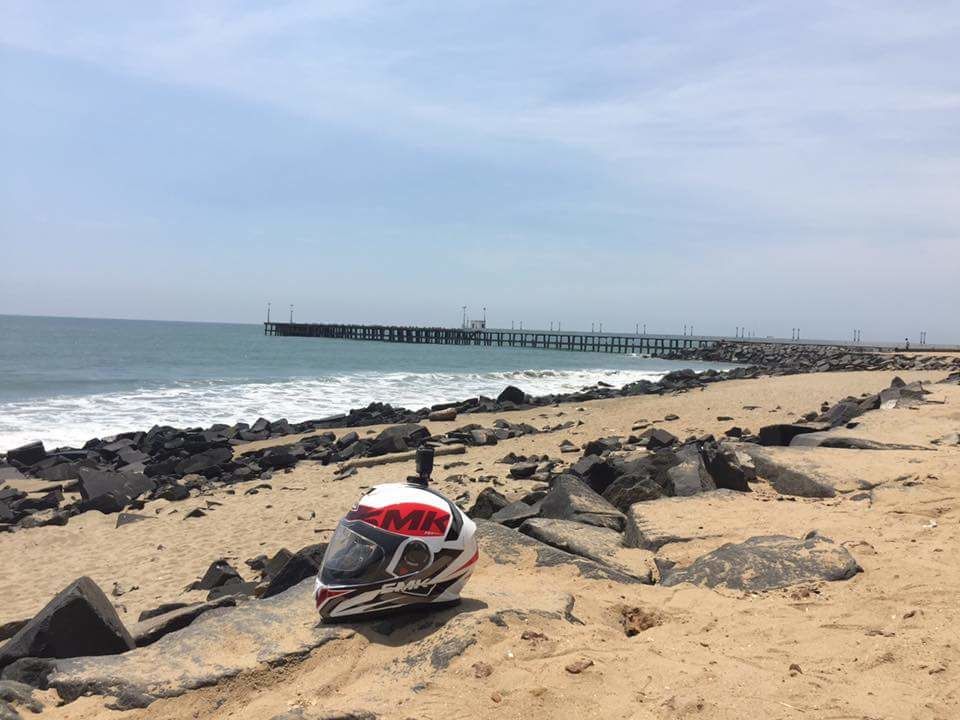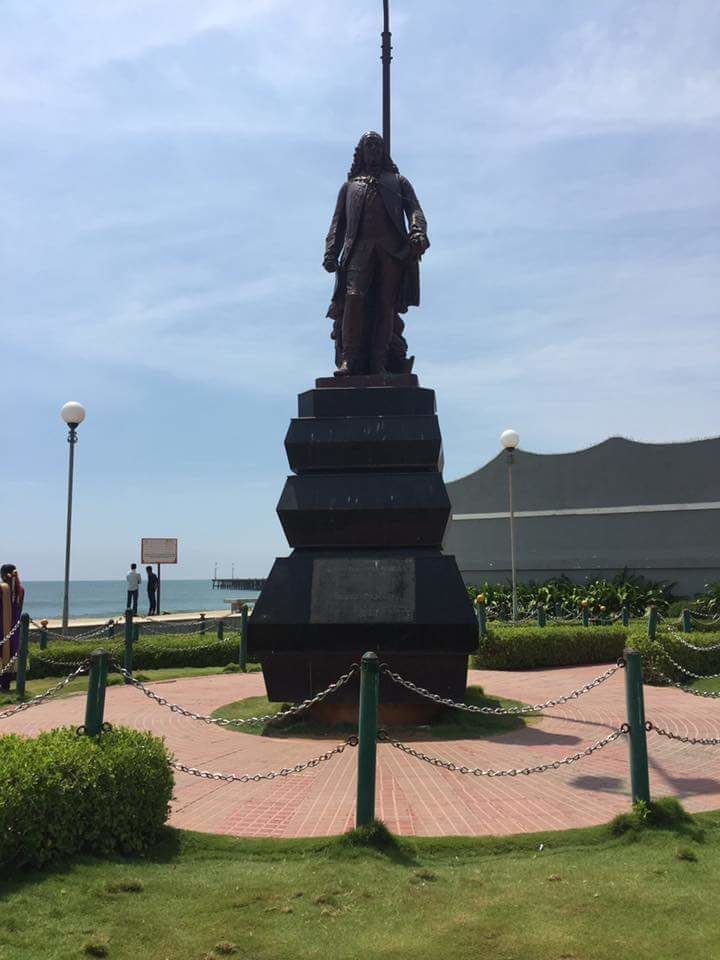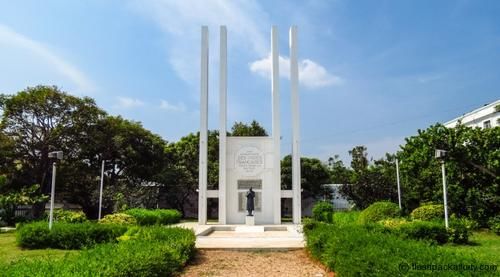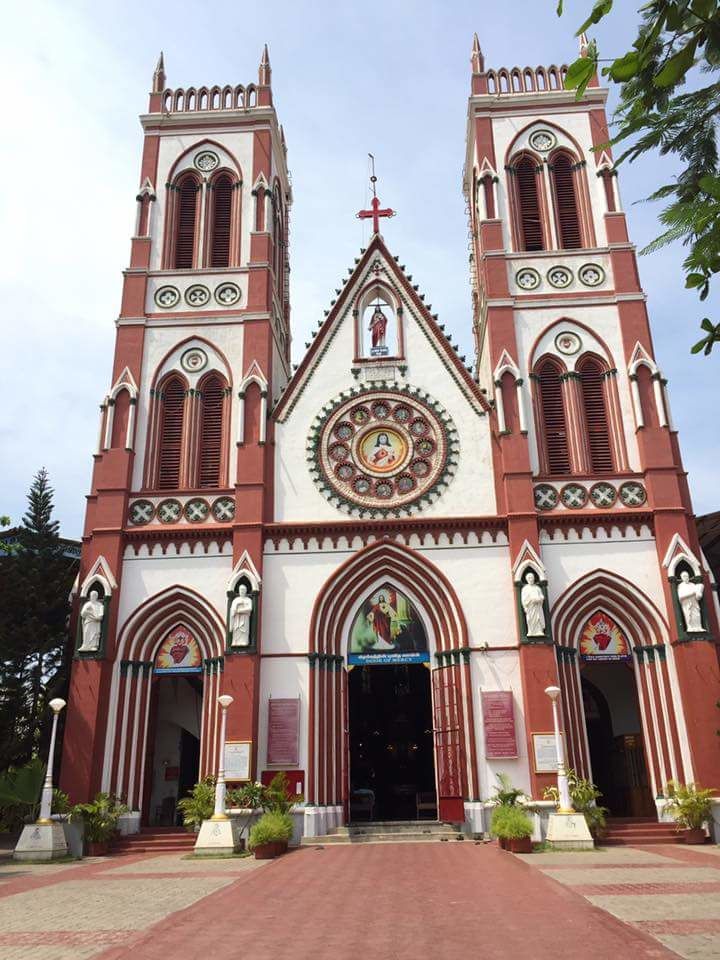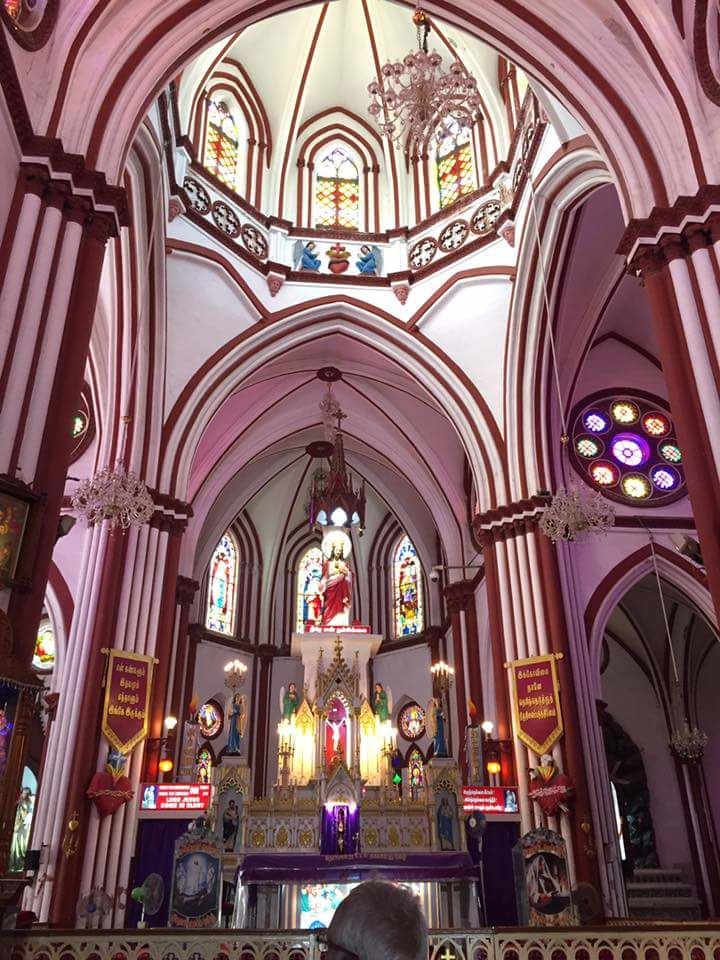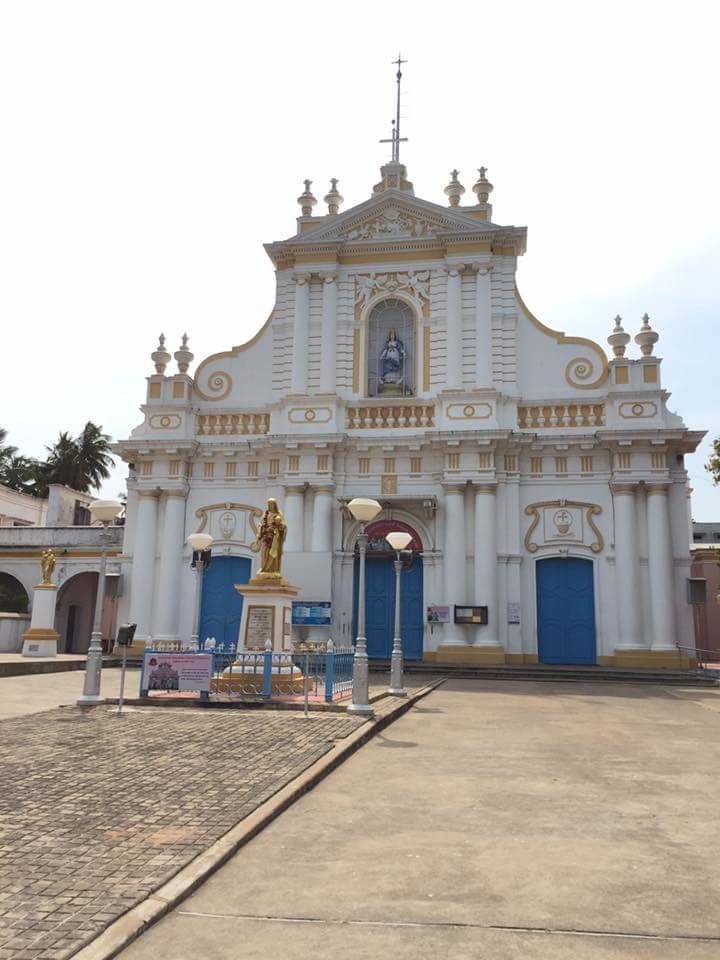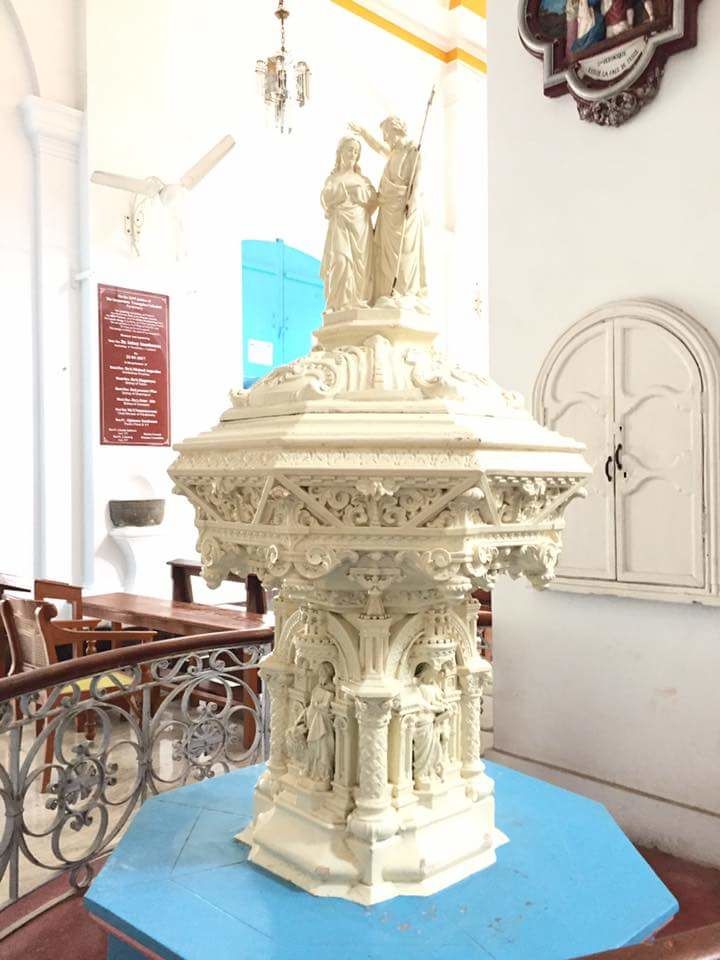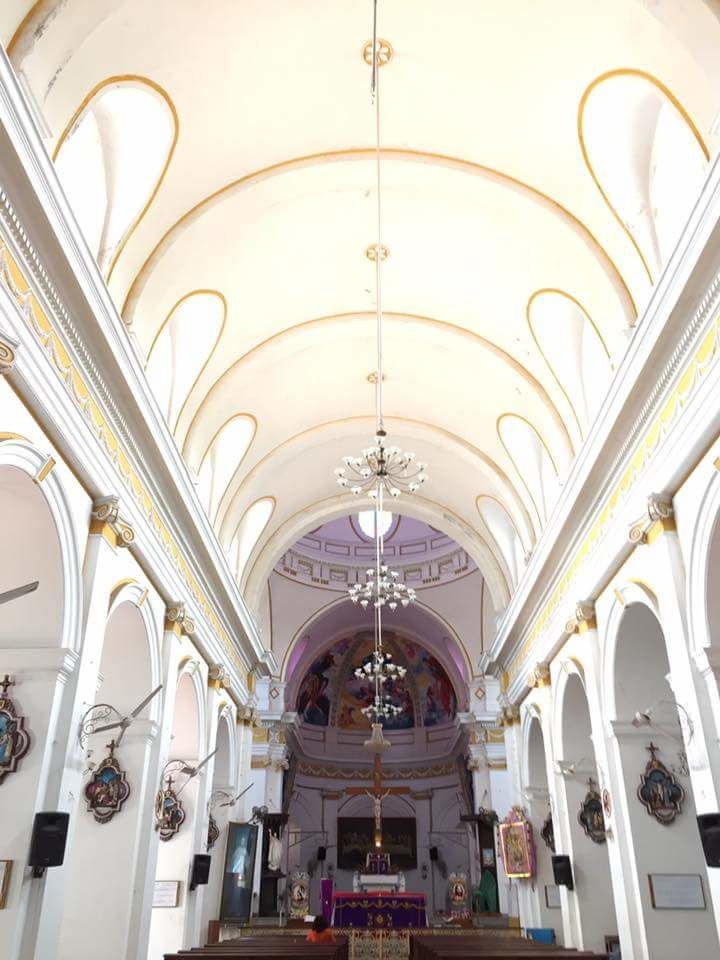 since it was so hot i couldn't resist my temptation to have ice cream when i saw the joint named Gelateria Montecatini TERME. I Had from their a special flavor mango pineapple jackfruit mix which i haven't seen in other places & it was a yum too.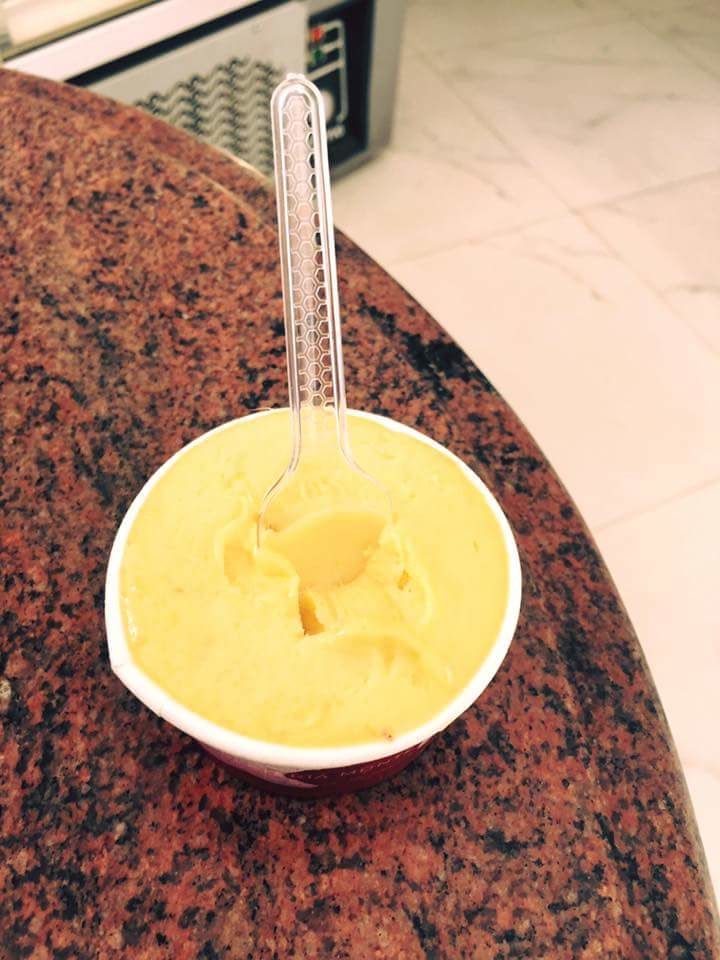 By the time i finished all these places it was almost lunch time. Asked zoamto.com for best place to have lunch near by and it took me to Villa Shanti for lunch
As French as it gets, the restaurant was buzzing but I still managed to get a table. A little on the expensive side but a great place to visit if you are in Pondicherry...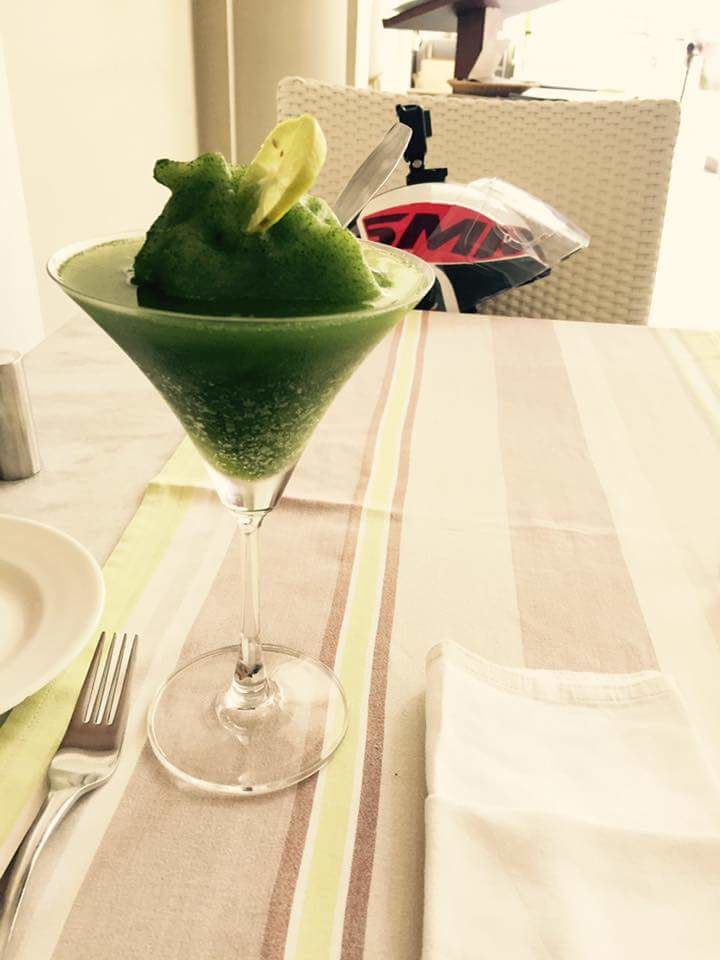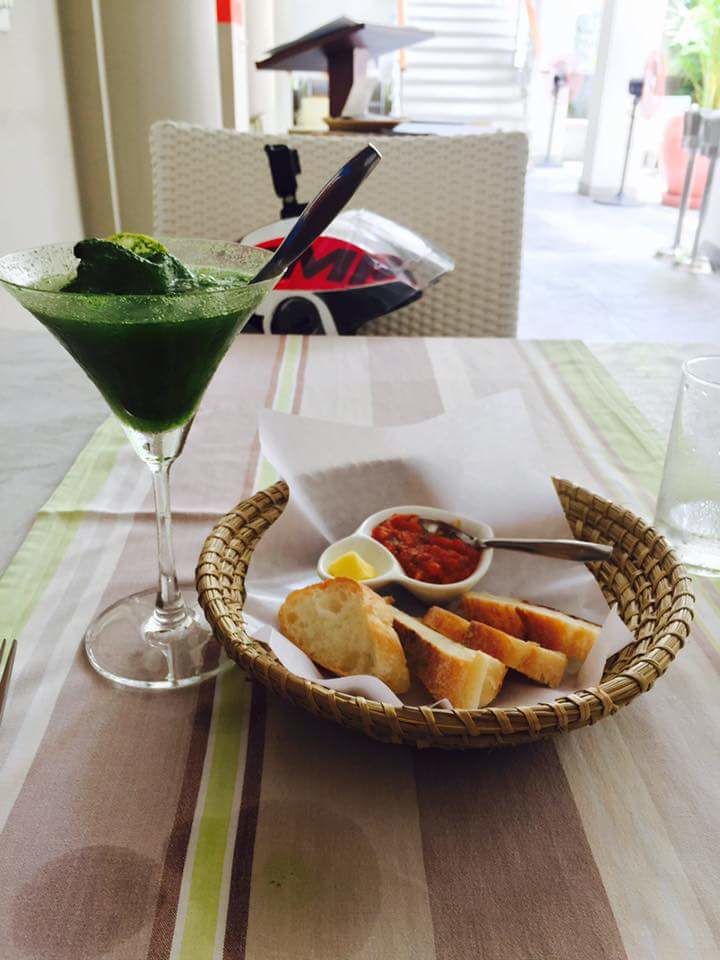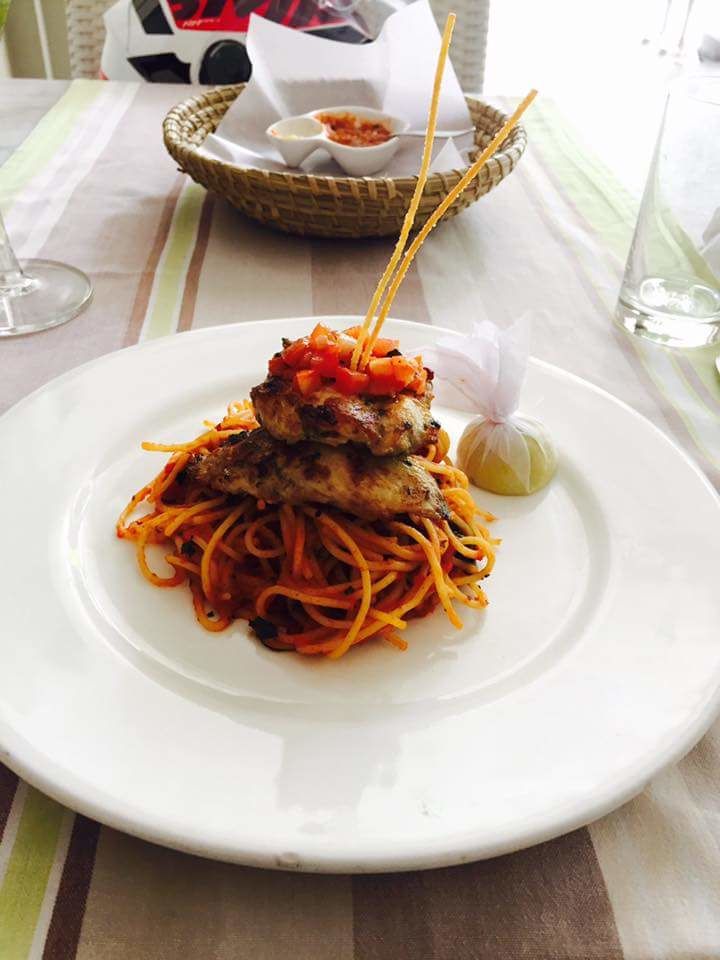 After lunch i visited the bharathi park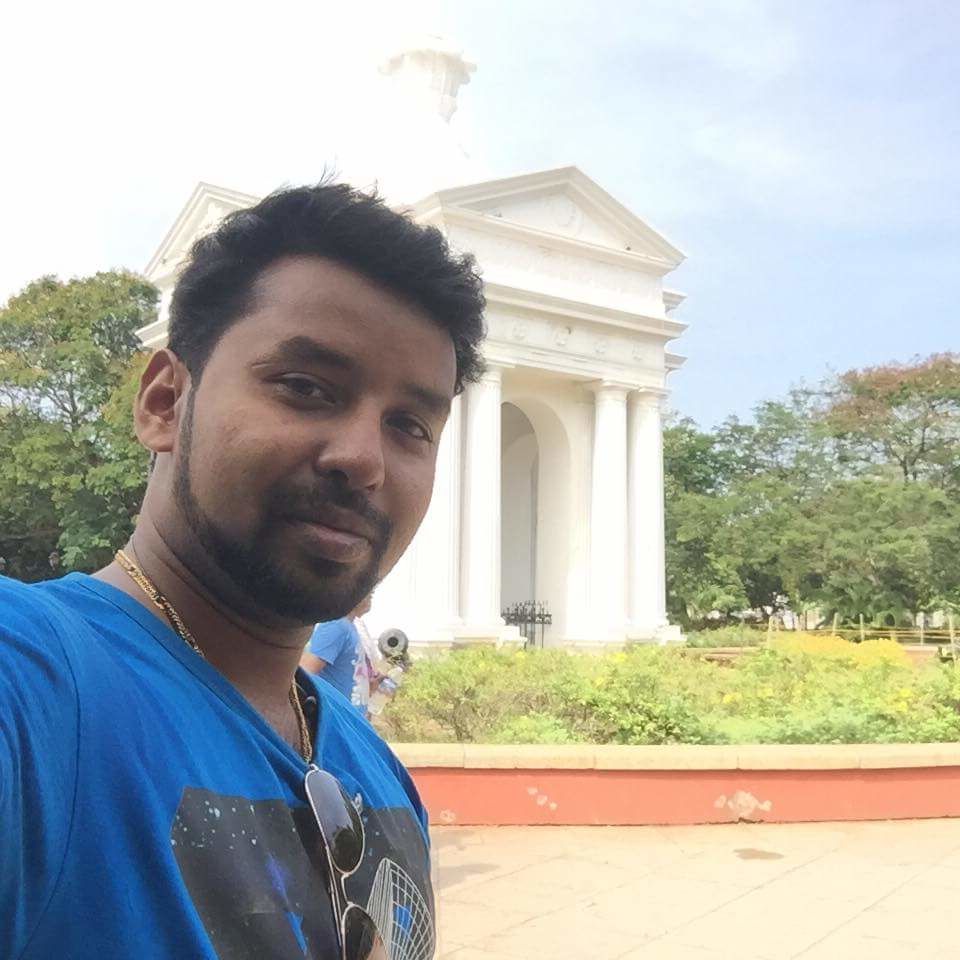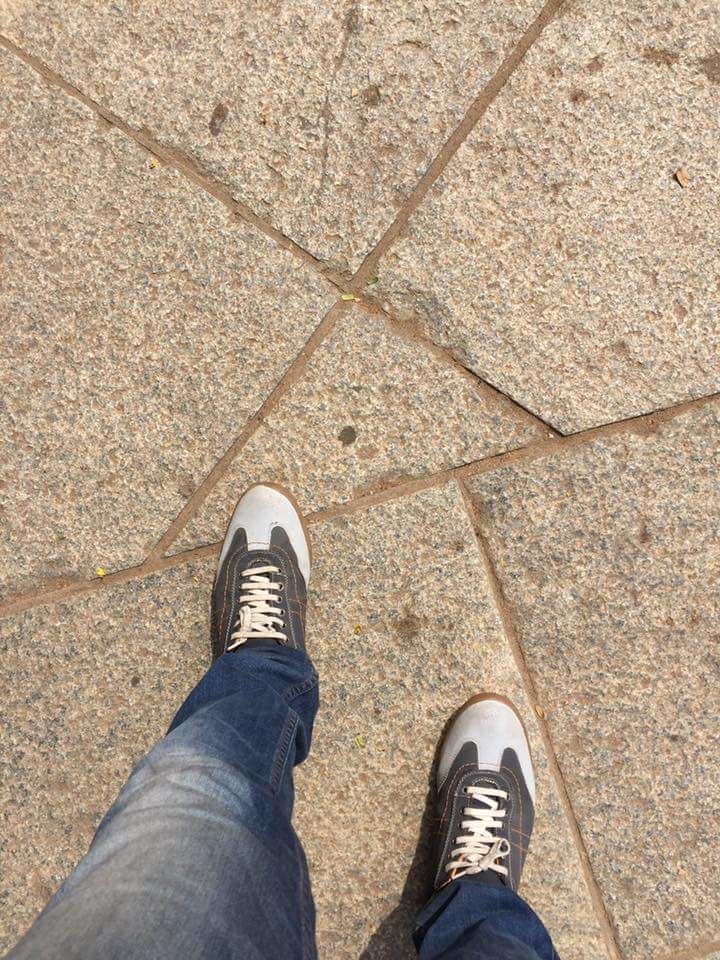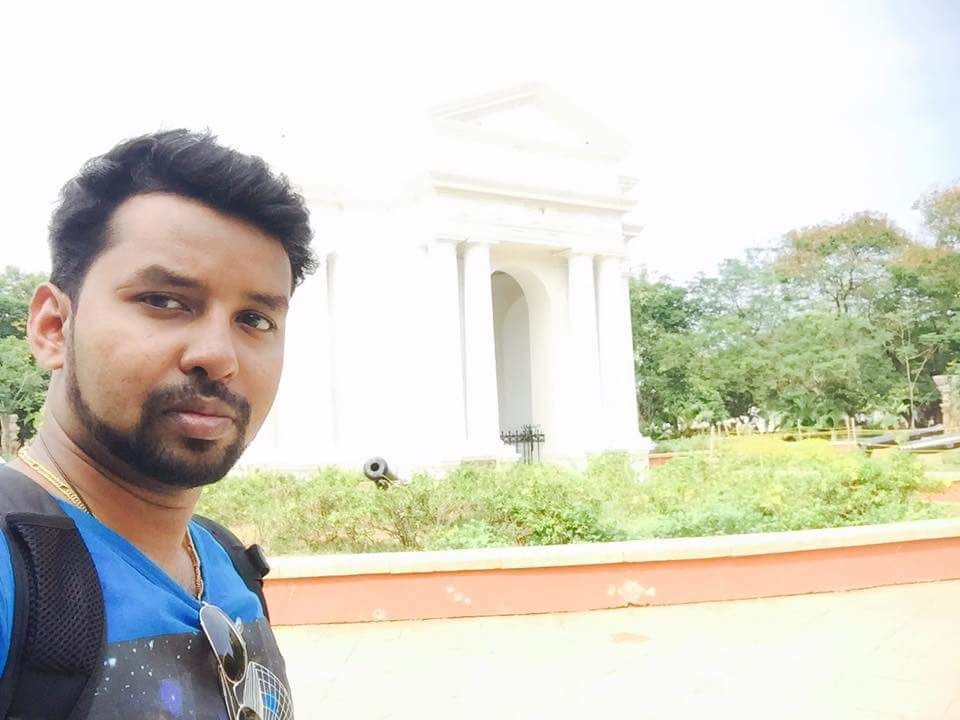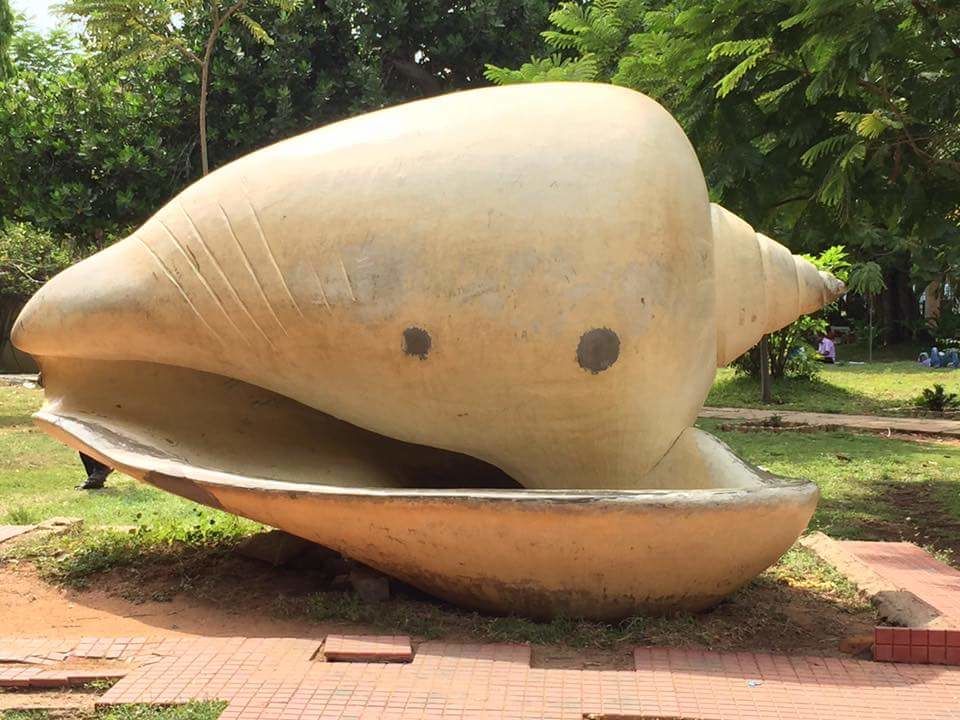 After Bharathi park went to Puducherry Science Centre & Planetarium and wanted to have a small snack near by after getting a sugession online from one of my friends whose home town is puducherry i went to Hot Breads Pondicherry.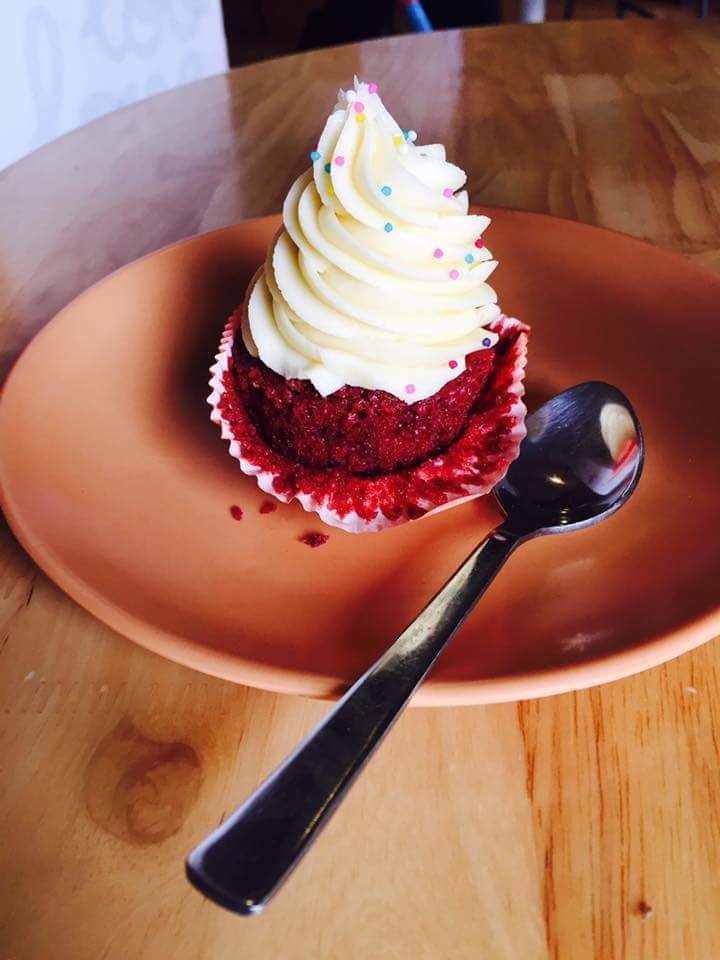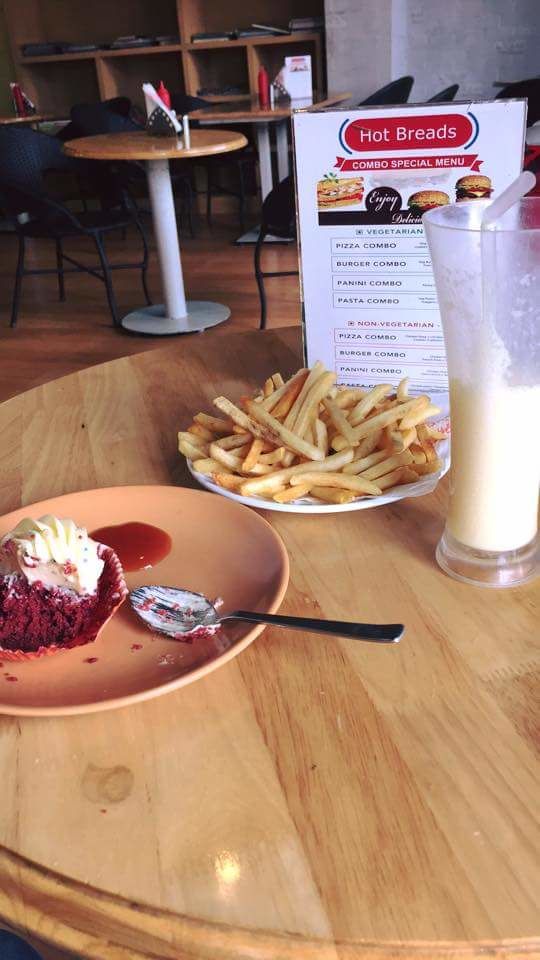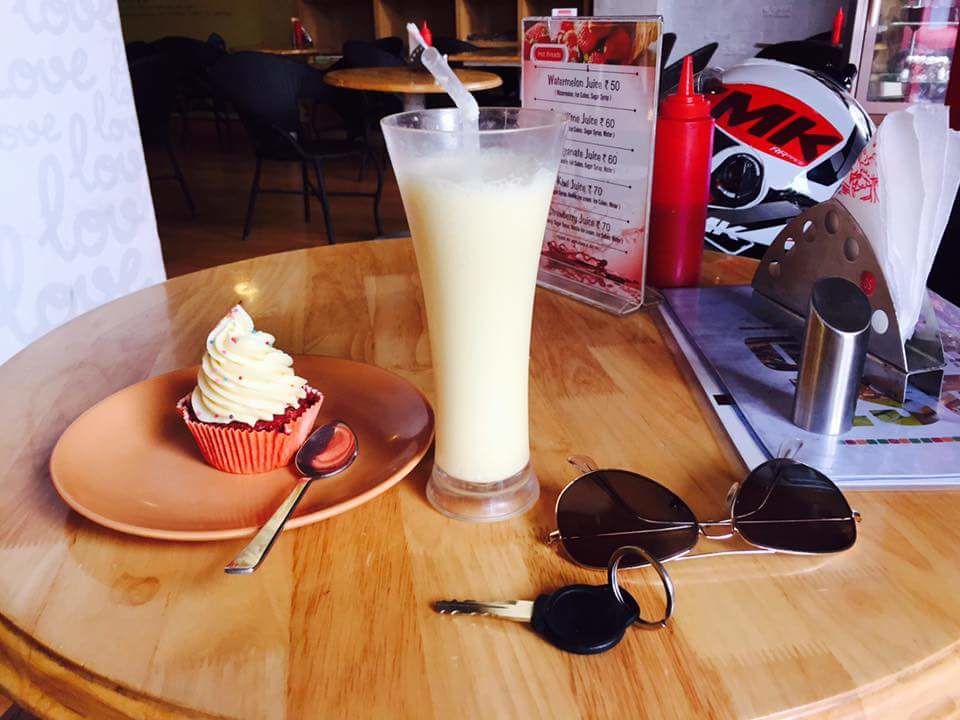 My Last place to visit was paradise beach again at sunset time.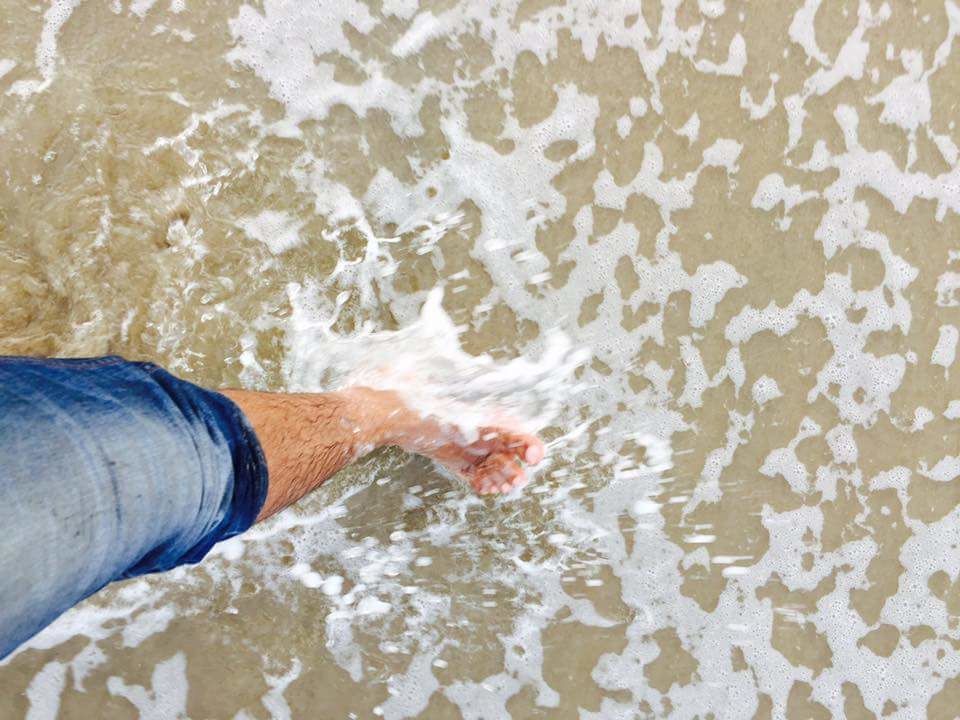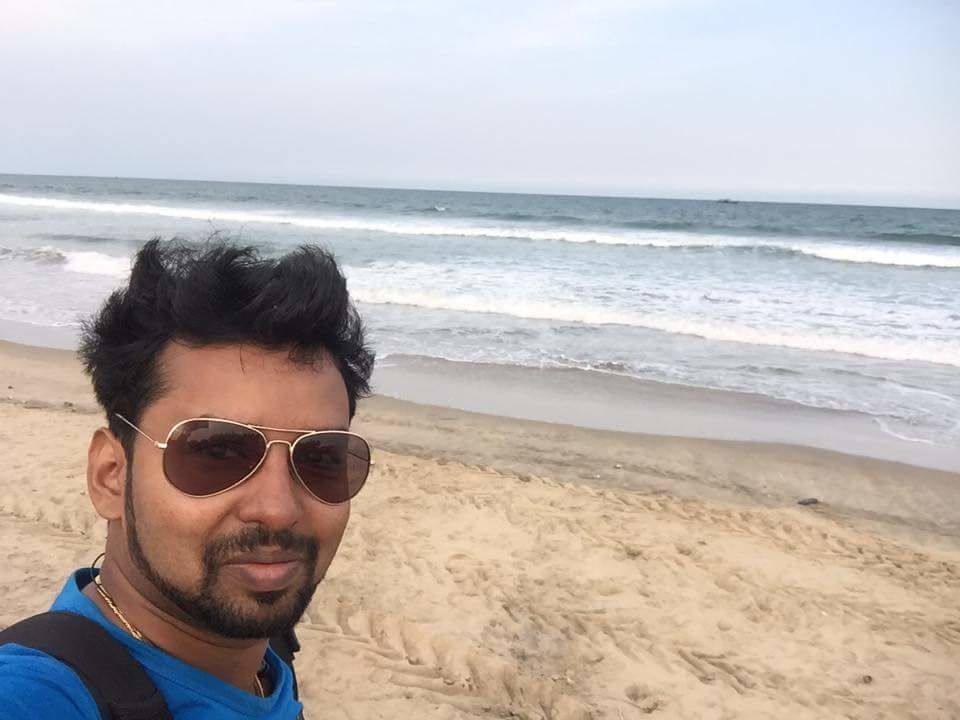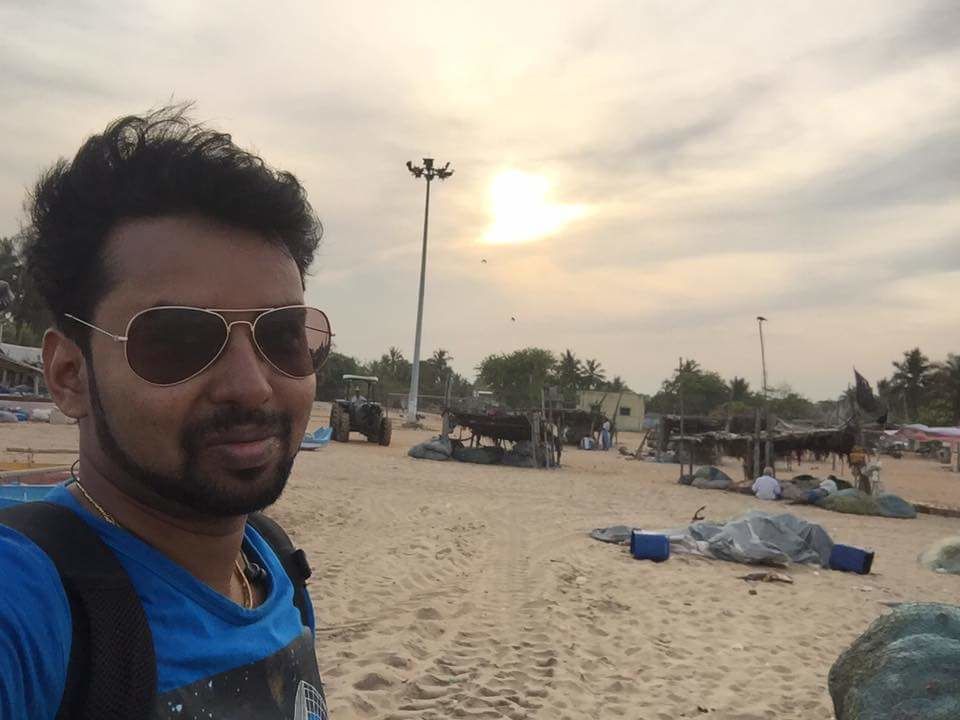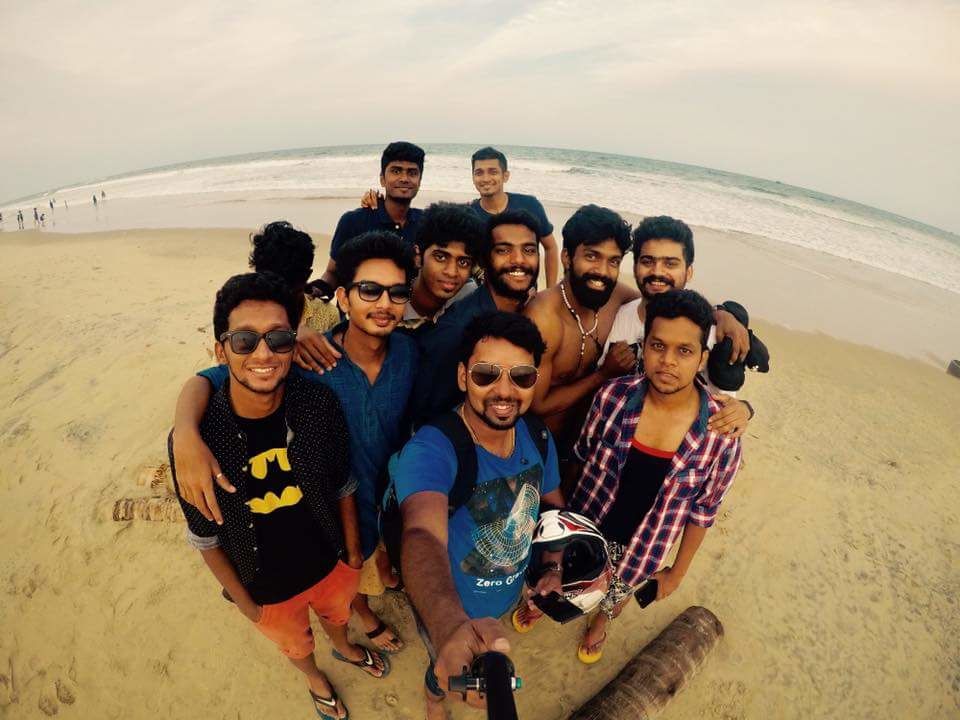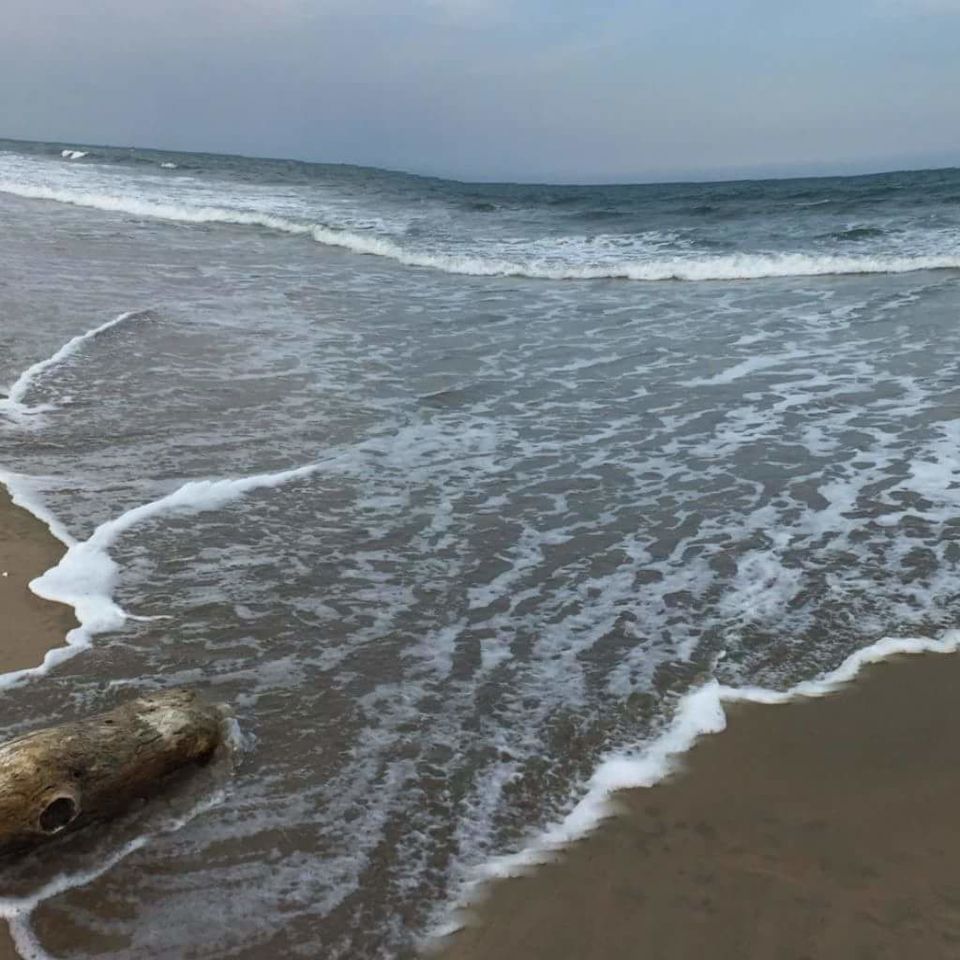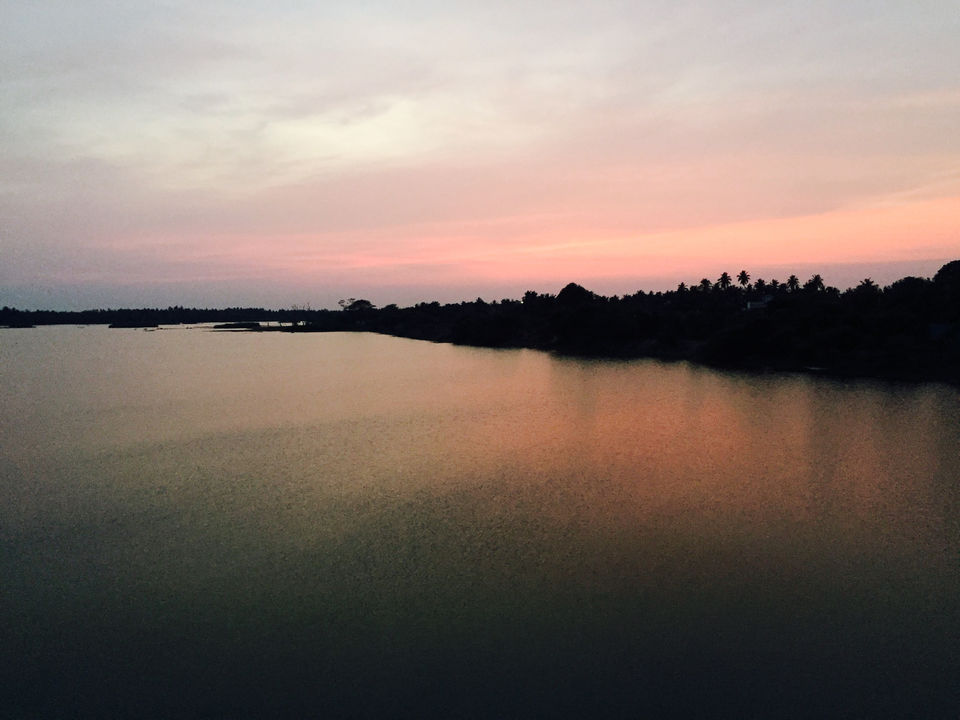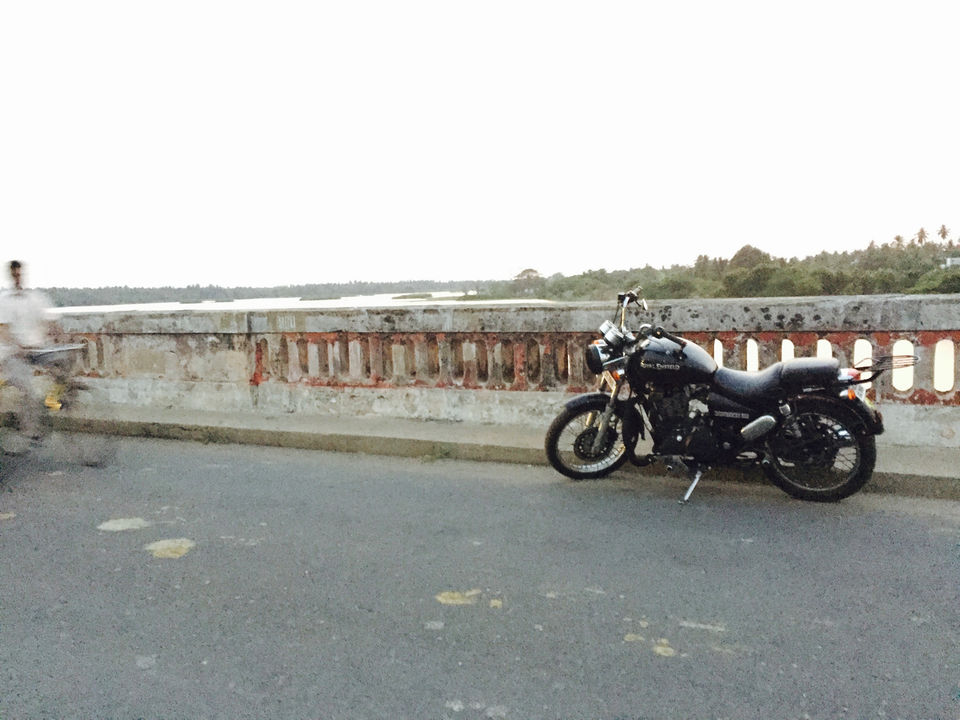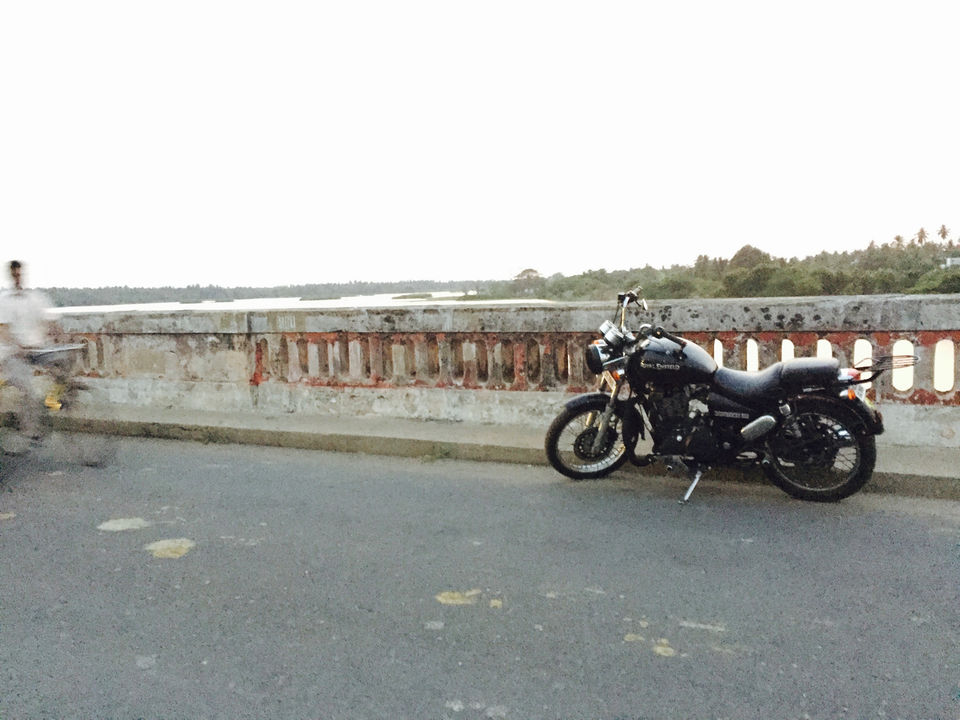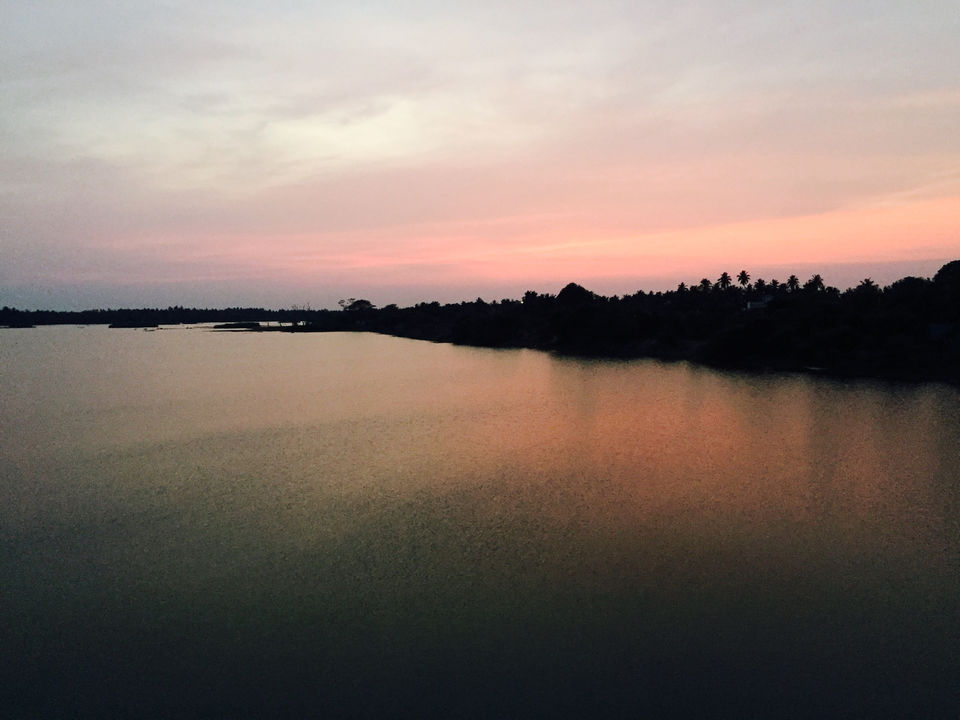 i met few malayali students who came down all the way from Bangalore on a short trip. i returned back to my Guest house to take shower and short break and searched for good place for dinner again in zomato and found Cafe Xtasi Pondicherry.
I had an awesome wood fried Pizza , classic french style. came back to my guest house and went to bed early so that i can start the next day journey back to Cochin as early as possible.
DAy -3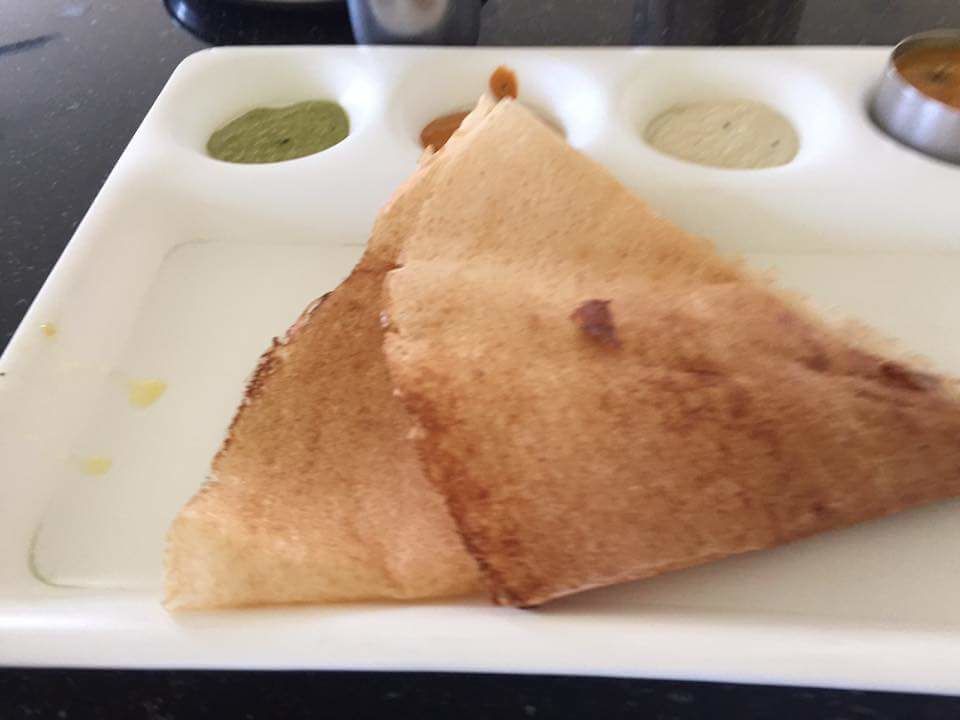 i started from pondi to cochin 5.40 am and started by journey back to cochin and reach cochin around 5.20 PM
It was rejuvenation of soul . ride to live live to ride............