" Get lost in nature and you will find yourself "
Nature is like a mirror without shiny reflection but It does make you reflect upon yourself. About how we live in a hope to LIVE but we don't live at all.
I remind this myself everyday and takes on every chance I get to go an a trail. This time it was Prashar lake. Now it may not sound much, but remember every small step counts.
After coming back from Churdhar trail, I was all set to go on bigger challenge and Manali and near by areas would have a been a usual and boring choice but just for now. So I did what everybody does, I googled and started looking for day hikes across himachal pradesh. I had a lot of choices but I decided to go to Prashar lake . However Upon reaching here, I had a totally different plan.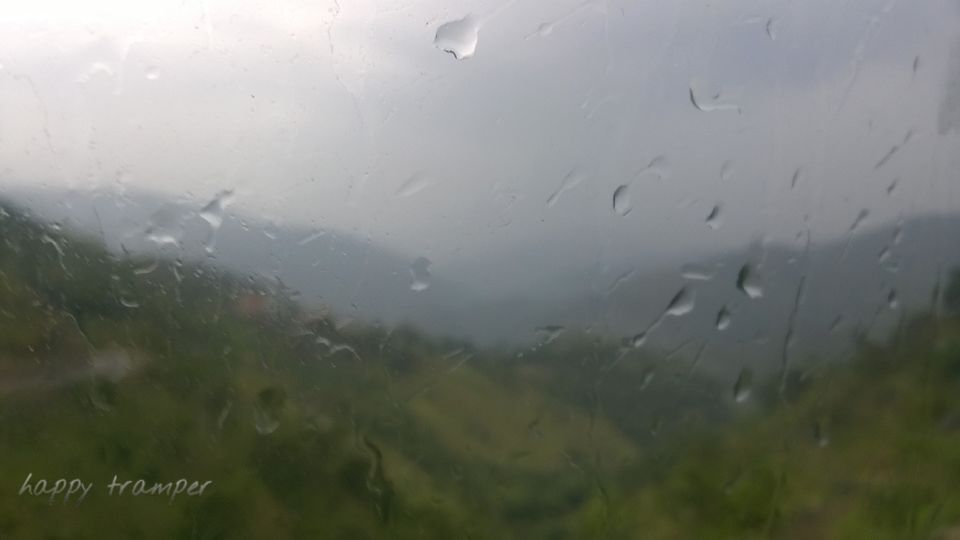 Reaching here
It's no biggie, anyone and everyone who is planning or have been to manali and beyond, have to make stop or possible change or bus in Mandi. From here our next stop is village Baggi.There is a bus service between 0700-0830 hrs for Baggi. I reached mandi around 0600 and there was no one except some dogs and some sleepy heads at the bus station. I hate waiting, for me that's the worst thing and I hate gaming especially on trail.
"Ek cup Chai toh banti hai" I said to myself before walking towards tea shop. Garam chai, awesome mausam helped setting the right mood for the trail and that host of sparrows acted like angels that were ready for a journey with my backpack and sturdy boots.
So I had a Couple of cups of tea and spoke to a teacher who was kind enough to give me the breakup of the route. It wasn't even 0630 hrs that I had the whole route planned and out of excitement I didn't make a note of it. yeah silly me! But the good part, that there weren't many stops in between and locals were kind, helpful and always ready to help.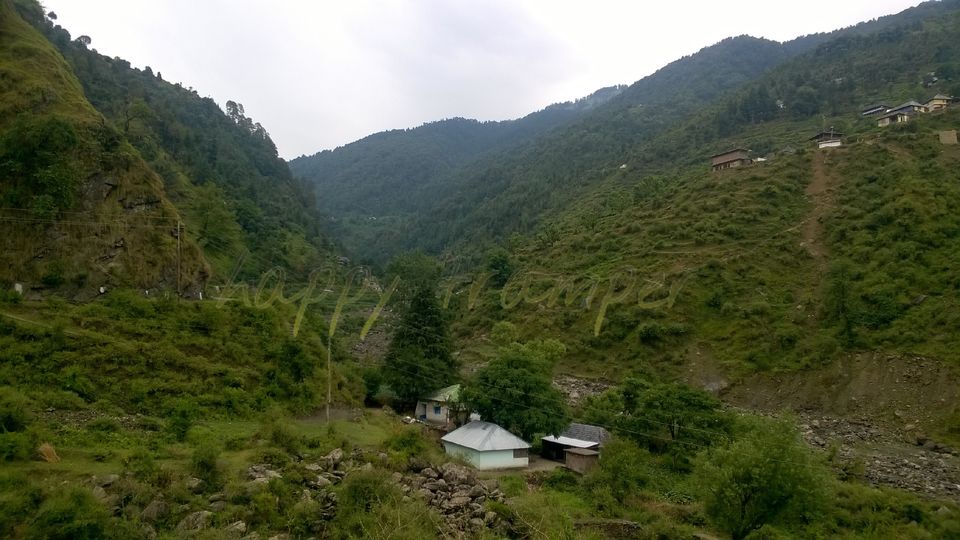 Public transport is sole mode of transportation. Locals buses are much better than anything we have in Delhi. It was raining the night before and the view was absolutely mesmerizing to say the least. My bus wasn't actually going to Baggi due to lack of passengers. So I had to walk at least 3 kms in order to reach to the starting point of my trail.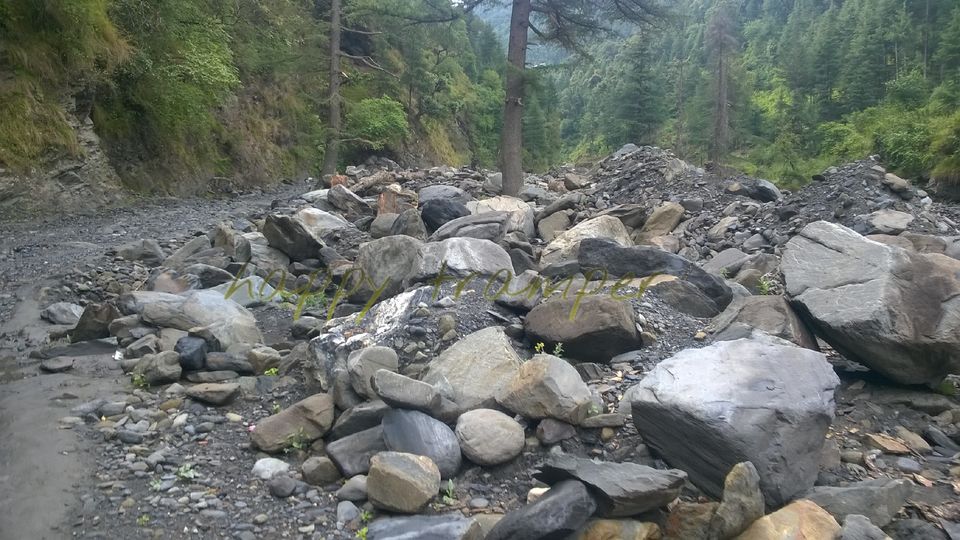 There is a serviceable road that goes upto the temple. The distance is around 18-20 km. But I was not here to walk the road, anybody could do that. I was here to walk the trail. So, I started walking alongside the riverbank towards the jungle. There was not much left to speculate about the loss this place would have endured during floods, but it was shocking and I could imagine how powerful and devastating nature could be.
But It was not the devastation that made me think about the life we live, it was spirit of people who continued to live there. We talk about traffic, water clogging in Delhi. Here people had their lands, houses, animals and probably loved ones swept in a single night by same river in which kids you used to practise swimming or people used to wash their buffaloes(possibly).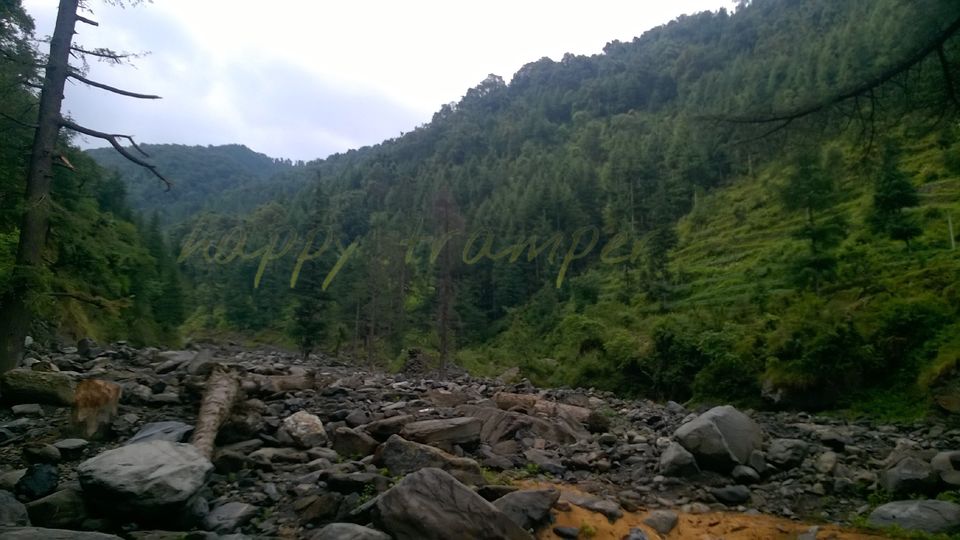 On the trail, I also came across school children. They were little hesitant initially, but finally talked to me. Some of them even had to walk 4-5 km everyday to get to school. I saw little girls with pony tails, walking hand in hand, dressed in white with blue dupatta neatly pinned on their shoulders, whispering to each other. And boys, like always rough and rowdy but confident, posing for pictures and enquiring about my stuff. They were laughing at me when I told them that about my trek to Prashar through forest. But I did it anyway.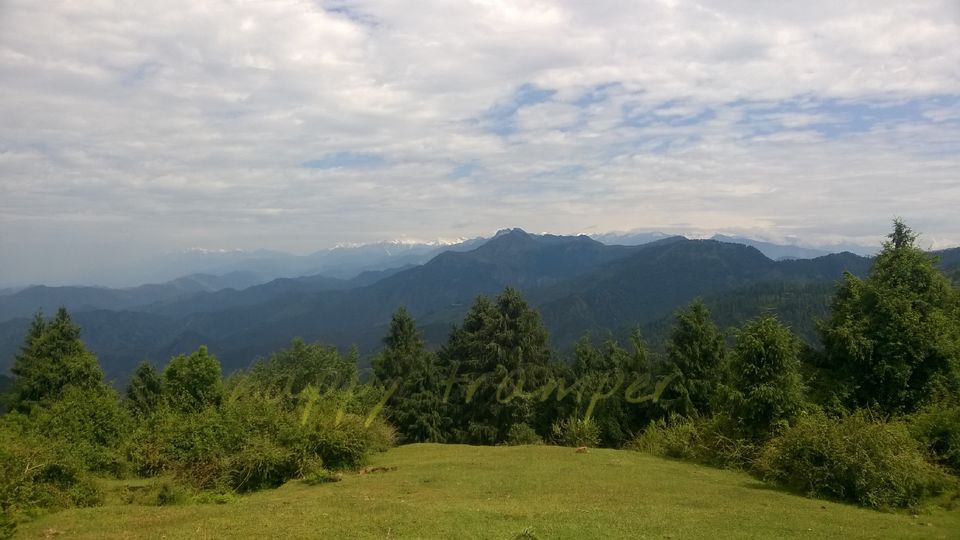 I followed the shepherds trail through the forest. Shepherds usually need a lot of place to keep their flock and that is possible in the meadows on the top of the mountain and because they have to replenish the supplies they would use shortest possible route or create one leaving behind a trail. They are wonderful people and an excellent judge of character.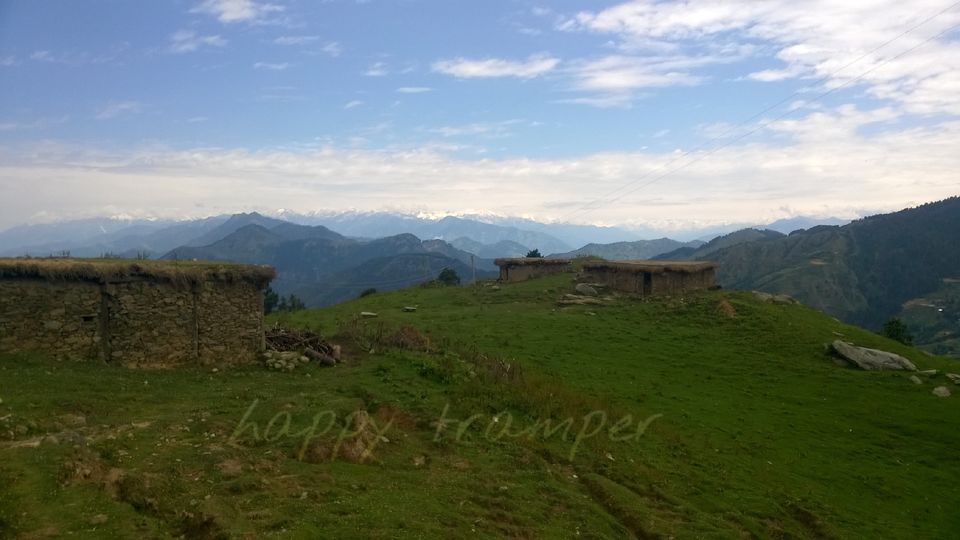 It was a challenging trek because I did overpack and incline was rather steep. Finally I reached Prashar lake. I was just mesmerized, felt so calm and fortunate to be able to experience what nature and our history had to offer us.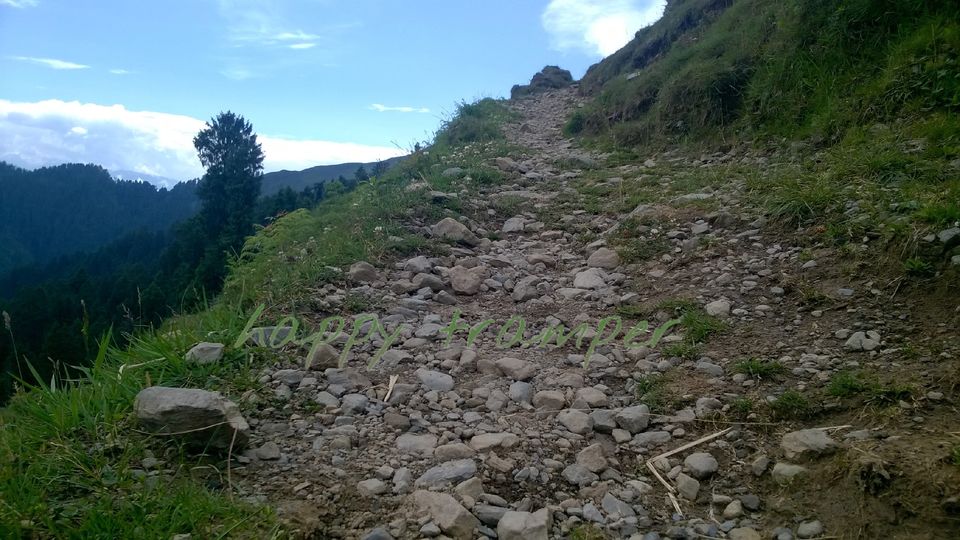 At around 9000 ft, the temple is offers a magnificent view of Dhauladhar, Pir Panjal and Kinnaur mountain range. Its a Pagoda style temple built for sage Prashar who had meditated here. The temple has a blue water lake next to it. The lake also houses a small island sort of mass of vegetation that keeps floating in the lake.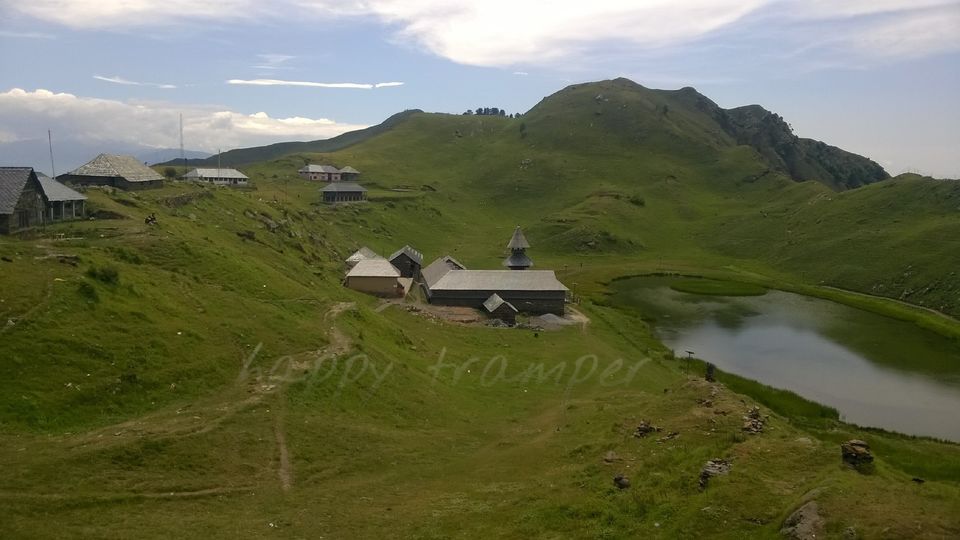 Before visiting the temple you can bathe with lake water and then pay your respects in the temple. You need not to pack too much. This place is not heavily commercialised, partly because 90% of the visitors are locals who worship sage Prashar. You would find small tea shops offering pranthas, maggie, tea/soft drinks.
Though this trail was very short, but it made me realize how fun and exciting solo treks could be. There could be challenges, difficulties along the way but it also gives us the opportunity to be better, more thoughtful and patient. It makes us more appreciative of everything around us.
more to follow...until then...Jai Shiv Shambhoo.