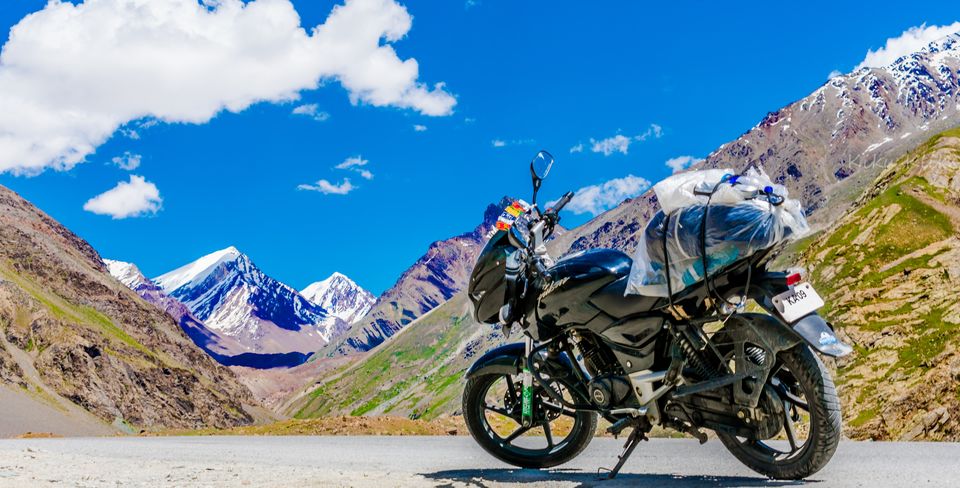 In recent times, Leh-Ladakh has turned out to be a go to place for many bikers and adventure seekers. But, riding in these regions is not a child's play, due to many reasons. Be it the extreme weather, unexpected landslides, unexpected weather changes, snowfall in some high passes, scarcity of fuel points, etc.
The ideal time for Leh Ladakh trip is from June to September. During the winters, most roads remain closed.
Here's a complete list of things you should look into, before starting with the trip.
This piece of information was originally published on my blog Little Detours 👇
https://www.littledetoursoflife.com/2017/12/preparing-for-leh-ladakh-bike-trip.html
1. Prepare mentally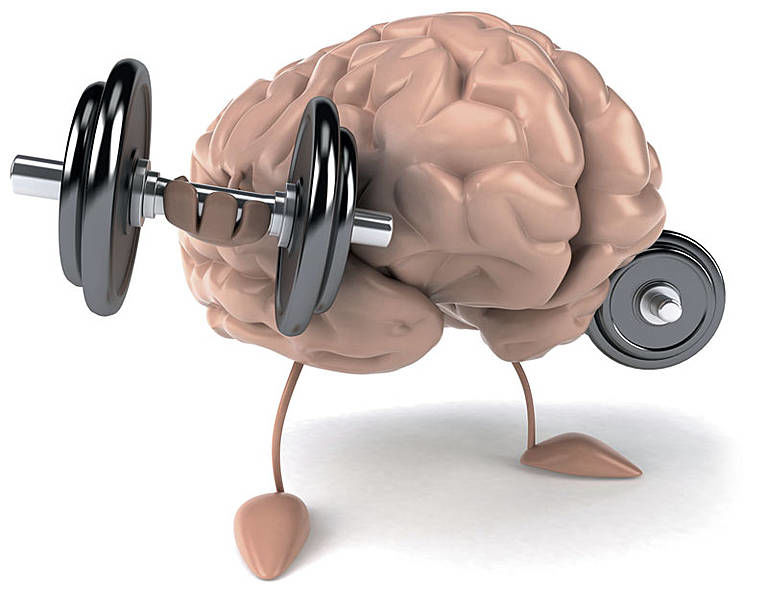 Although it goes without saying, I would still make a point here. You should be mentally prepared for the weather conditions in these regions. Because as they say, mountain regions are highly unpredictable. Prepare yourself mentally that you would be riding in rain, chilling snow, and the scorching hot sun as well.
2. Prepare physically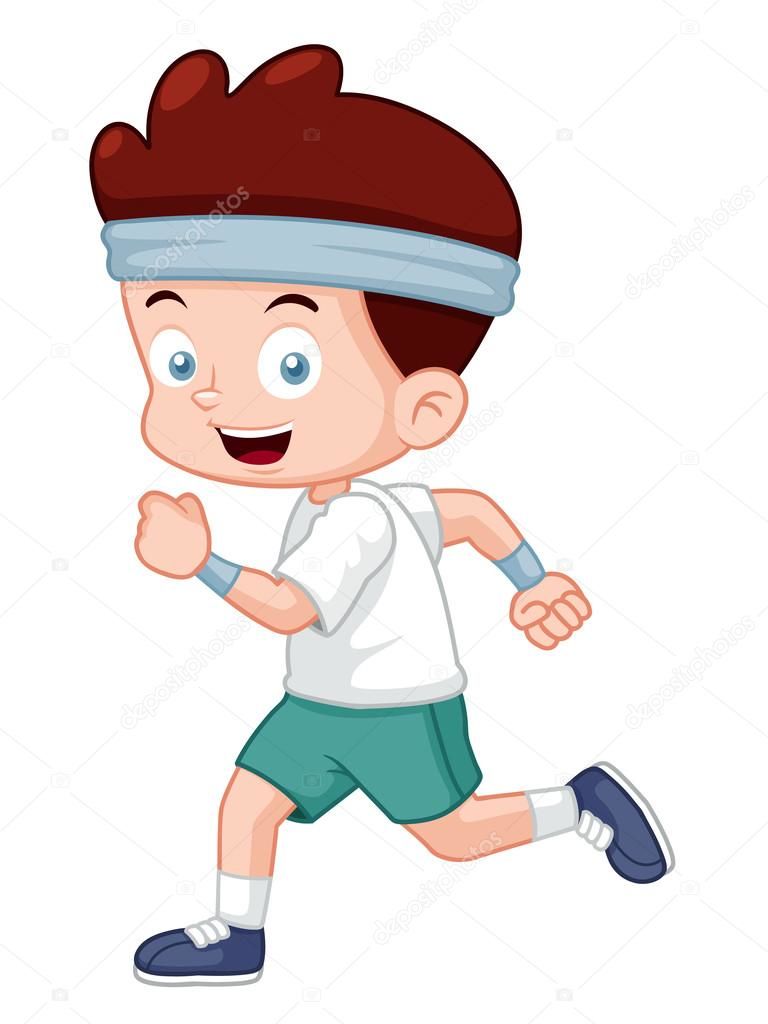 Although its a bike ride, it is advised to remain physically fit before embarking on the journey. Follow a fitness regime, and work towards increasing your cardiovascular endurance. Start jogging everyday and as you continue, you can target to jog for 5km in 35-40 minutes at the max.
Avoid the journey if you have any medical issues, or consult a doctor before you head out for this high altitude ride.
3. Be Confident
Be confident about your ride, and your style of riding. Don't try anything fancy or extraordinary for the trip. Just know your strengths and weakness about driving. If people tell you that you are drive fast in curves, make a note. Do not overspeed in the mountains. You wont enjoy the journey if you speed. Its meant to cruise. Go at your own pace.
Most importantly, do not opt for a bigger bike just because everyone is saying so. Go with a bike that you are comfortable riding. However, a bike with a minimum of 15occ engine is a must.
4. Don't be overconfident
During the journey, you will come across many tough rides. You shall see a lot of streams, depending on the time you visit. Make sure to stop, analyse and decide the path you will take to cross the stream. If you are not confident, watch someone cross the stream and then follow them. If possible, let the cars/jeeps cross the stream, so you watch how deep it is.
5. Carry your own medical kit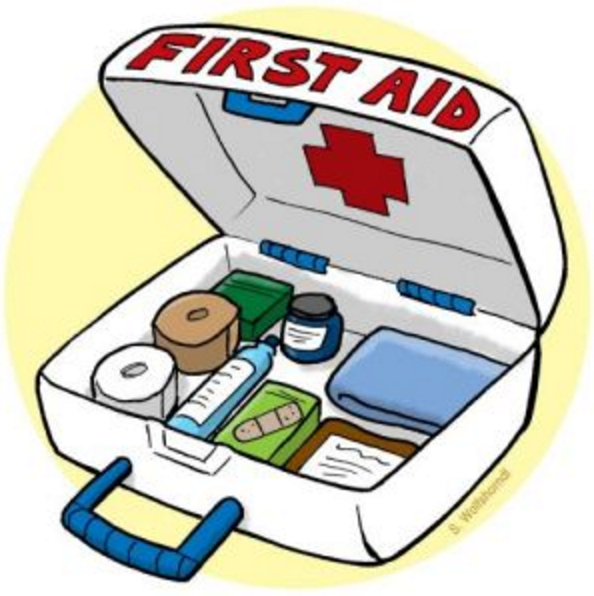 Since it will be very difficult to find a doctor during the journey, carrying a medical kit with necessary items is recommended. Below is a list I made, but make sure to consult a doctor before.
Diamox 10-15 tablets ( AMS )
Crocin 10 tabs ( Fever )
Combiflam 10 tabs ( Pain Killer )
Digene ( Acidity )
Lomopalm ( Loose motion )
ORS 10 pakcs
Creepe bandage
Band aid 10 strips
Cotton roll
Moov / Volini spray
Antiseptic cream like Boro plus
Moisturizer like Vaseline
Sunscreen 30 SPF and above
Wet wipes / toilet rolls
6. Prepare your bike
If you are riding your own personal bike, make sure you have your bike equipped with all the necessary things. Make sure to get your bike serviced before the trip, and ride at least 100-200 kms after the service.
Ask your mechanic to add an extra clutch cable and an extra accelerator cable in place, so if something happens, you just have to switch them.
Carry a lube for bike chain. It will cost you around 300-400 INR.
Some people also put anti puncture liquid in the tube.
Put an extra carrier, so as to fit at least one 5 litre can for petrol.
Mobile USB Charger (Optional)
Carry 2 bungee cords at least. Carry a rope in case.
Carry an electric or foot pump, just in case. And extra tubes.
Be sure to carry a valid Driving License, RC book, Emission test papers, all in originals, and keep a photocopy or two handy.
READ ALSO : Dream Ride - A Bike Trip to Leh Ladakh
7. Other things to carry (Checklist )
Carry 2 big plastic bags to cover your luggage, and the few small ones to keep your gadgets safe. Please DO NOT dispose them off in the mountains. Dispose them off in the dustbins only.
Powerbank (As you may not get charging points everywhere)
Torch (Mobile torch would do)
Thermals 2 pairs and a sweater
Cotton socks 3-4 pairs
Woolen socks 1-2 pairs at night
Woolen gloves 1-2 pairs
Riding gloves 1 pair
Balaclava
Goggles are must
Rain coats
Riding jacket
Water proof shoes are must
Protective gears like knee cap, elbow caps are recommended
Dry fruits to munch on the way
Atleast 2 water bottles of 1 litre each.
8. Transporting your bike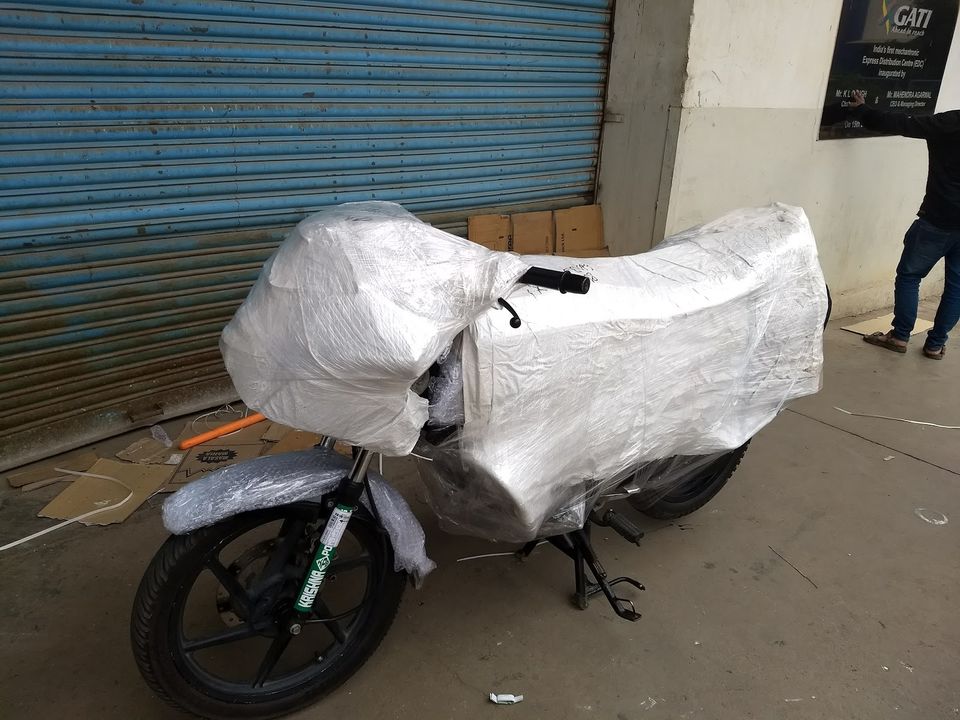 If you intend to take the Jammu - Leh - Manali route, you can send your bike to Jammu directly either via train or other private Cargo services.
But if you are taking the Manali - Leh - Jammu route, then you would have to send your bike to Manali. But, at the time of writing this post, the trains run only till Chandigarh (closest to Manali ). So you would have to ride from Chandigarh to Manali. Or if you prefer the cargo service, some of them do offer to transport your bike to Manali. Check with your nearby cargo services.
9. Permits
The most important thing is to get all your permits ready before you start your journey. You would need permits for Himachal Pradesh and Leh. You can either get them here Himachal Permits and Leh Permits, or you can contact any agents and they would get it done for you at an additional cost.
In any case, keep a day spare for permits.
10. Postpaid phone
If you didn't know, prepaid phones do not work in Jammu & Kashmir, following a Govt law. So carry a postpaid sim, if you need to have connectivity with outside world!
Hope this helps! Please do comment if you would like to know any more details or if you would like to add to it!
This post was originally posted on my blog Little Detours. You can find some amazing photos from my journey on my Instagram and Facebook as well.
Also witness some amazing travel stories and vlogs on my Youtube Channel Little Detours
Frequent Searches Leading To This Page:-
Leh Ladakh Bike Trip Packages, Best Tour Packages for Leh, Top Leh Tour Packages for Family, Top Leh tour packages with price, Things to do in Leh, Leh Holiday Tour Packages, Leh Ladakh Tour Packages Itinerary, Leh Ladakh Road Trip Packages