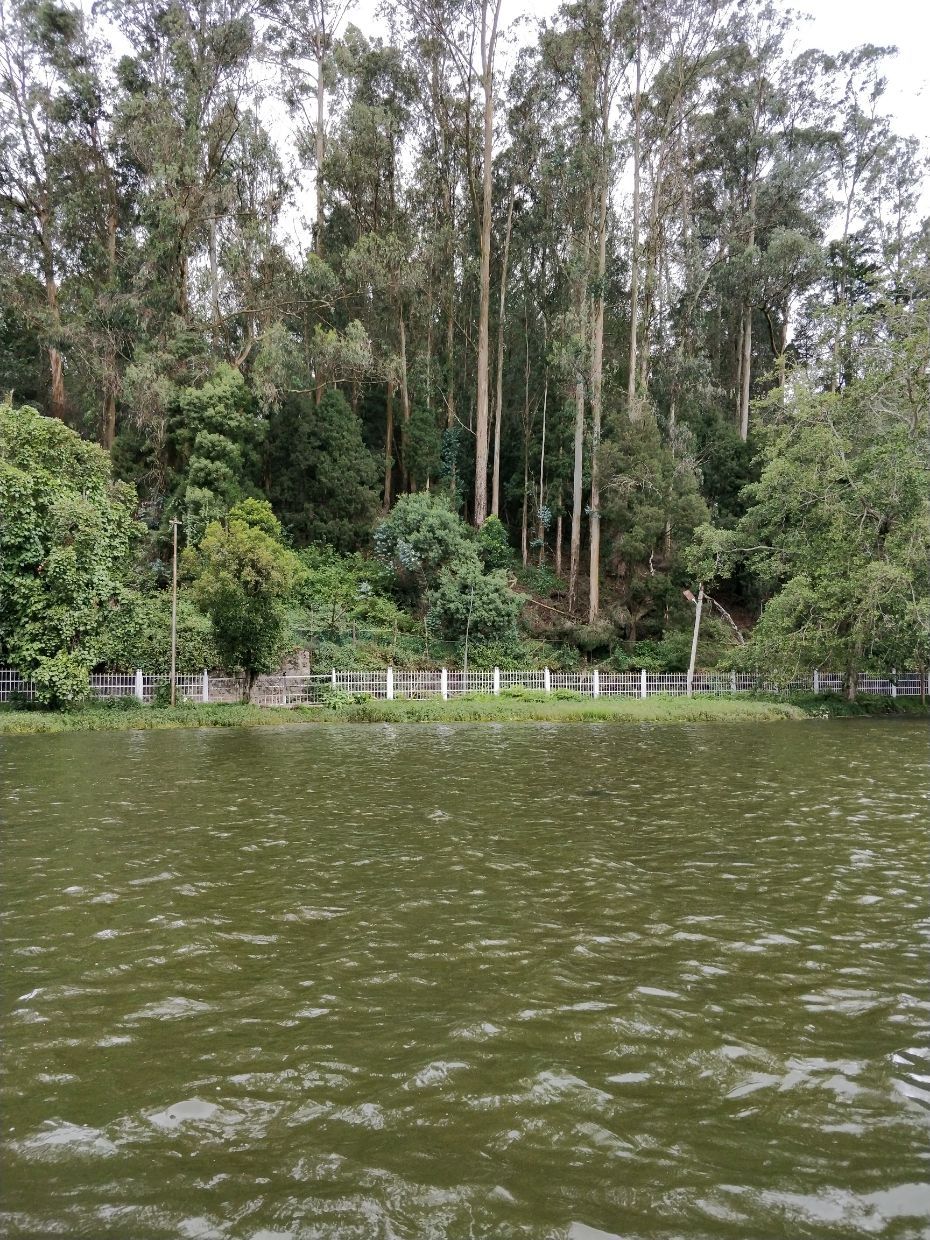 Here is an itinerary of one the most beautiful weekend destinations presented in your service... Not everytime you are supposed to plan a perfect trip, and that might be because some of them are supposed to be enjoyed in their raw forms... My Nagpur gang's trip to this beautiful destination was a wonderful exploring of mother nature.. and this trip being held in the season of July, where the Earth loves to be covered with green blanket, travelling to Kodaikanal was like cherry on the cake.... Here is a share the piece....
Starting from Madurai with personal cab, it took almost 4-5 hours to reach the destination Kodaikanal. This journey of approximately 120 km through the hilly areas with serpentine roads is awesome. You can enjoy sceneries across the road and add too many beautiful photographs to your collection. (The best ones are yet to come...).
Public transport is also available from Madurai to Kodaikanal but it takes too long for a bus to take turns and climb hills. So one should not miss enjoying a comfortable and photogenic ride...
Along the way, we saw Silver cascade waterfall. The valley, the waterfall, the hills and no doubt the road too is at its best. We had eggs and hot, fresh pakoras there... A waterfall in the background, greenery in front of eyes and tasty pakoras in hand...!! Woohaa! What a feast...! Had lots of them (coz the were cheaper too) and moved towards hotel...
Here, you have plenty of residensy options.. better book an Oyo property as they are comparatively cheaper. Fortunately, our hotel greeted us with amazing view of the valleys covered with setting Sun rays. We got freshen up, threw all the exhaustion in the room and headed for the local market.
This is a typical south indian market with lots of decorative item, handcrafted items and winter wares. The only rule that stands here is bargain a lot and still whatever you buy won't have much validity... ( This was my experience... If u find better products, buy me some gifts too..)
After a tour in the market, our tummy again started complaining... We were trying to find a good restuarant but already found one of our gang's bhukkad was already finishing panipuri at the roadside stall. We too attacked the same and had lots of street food.... I am so forced to tell you guys, this was the cheapest dinner we had and was one of its kind..! ₹1000 for 6 people..!! Woohhoo..! Taking our pumpkin like tummies to our cosy bed,(without ac or fan as you wont need either of them at all) we said a goodbye to the day...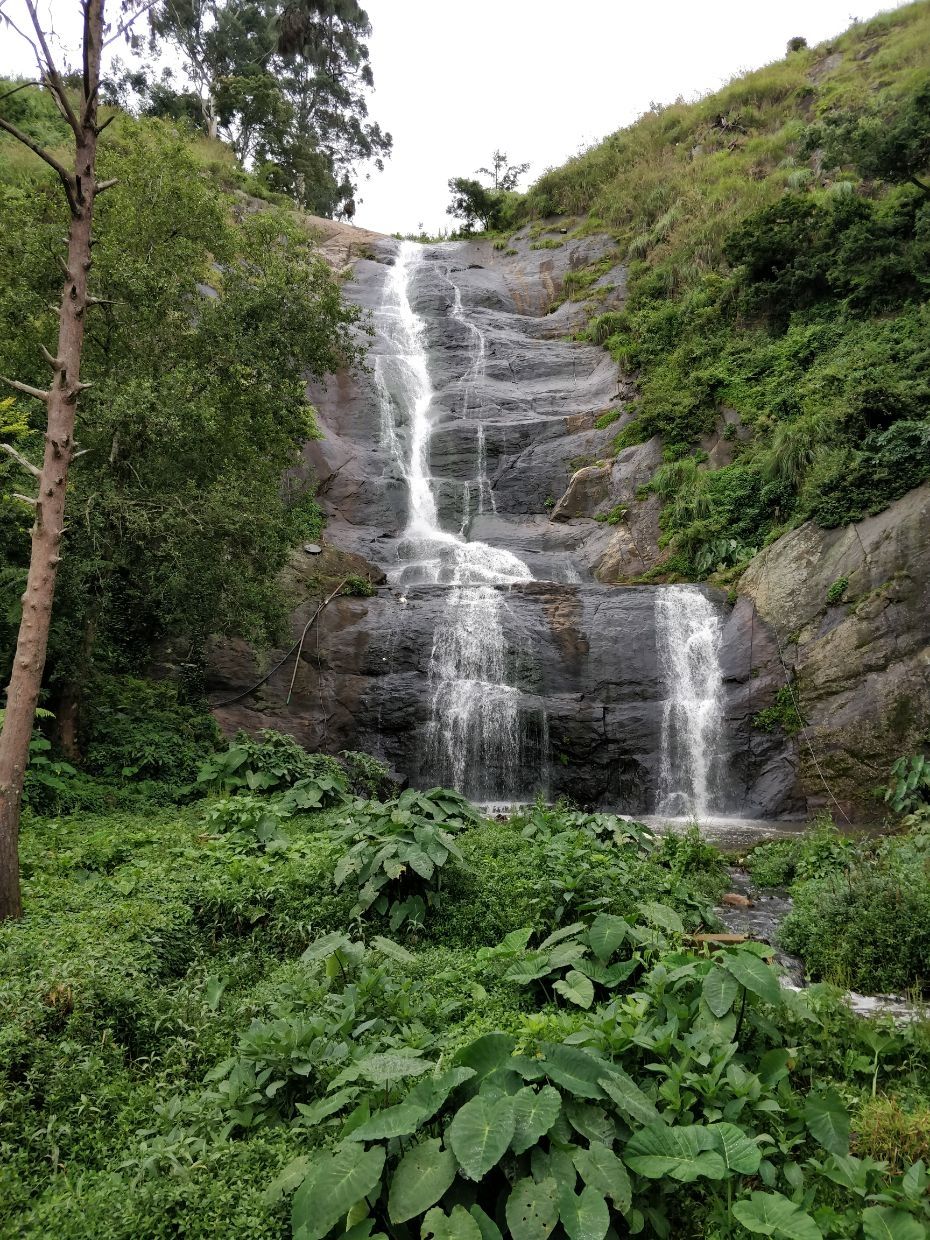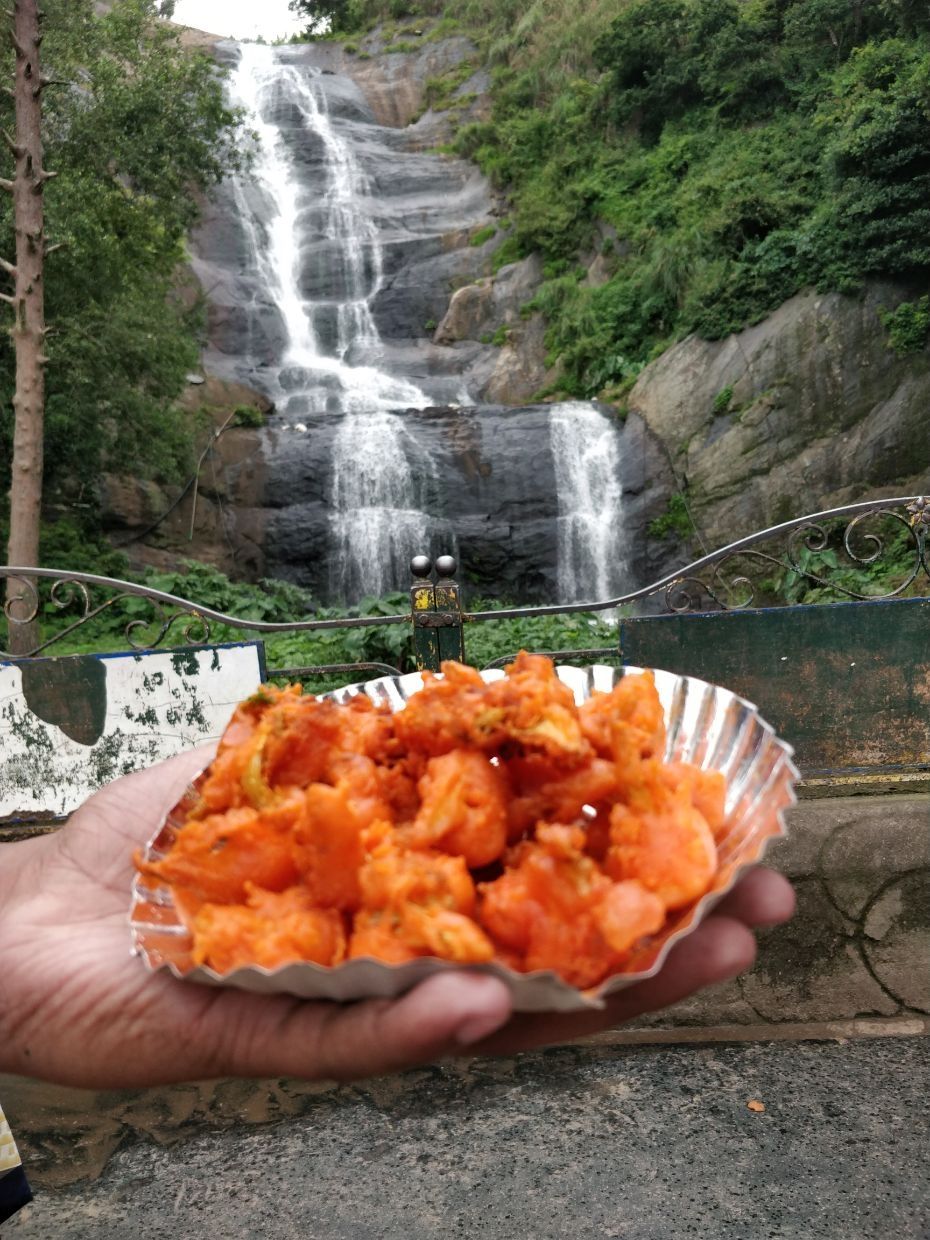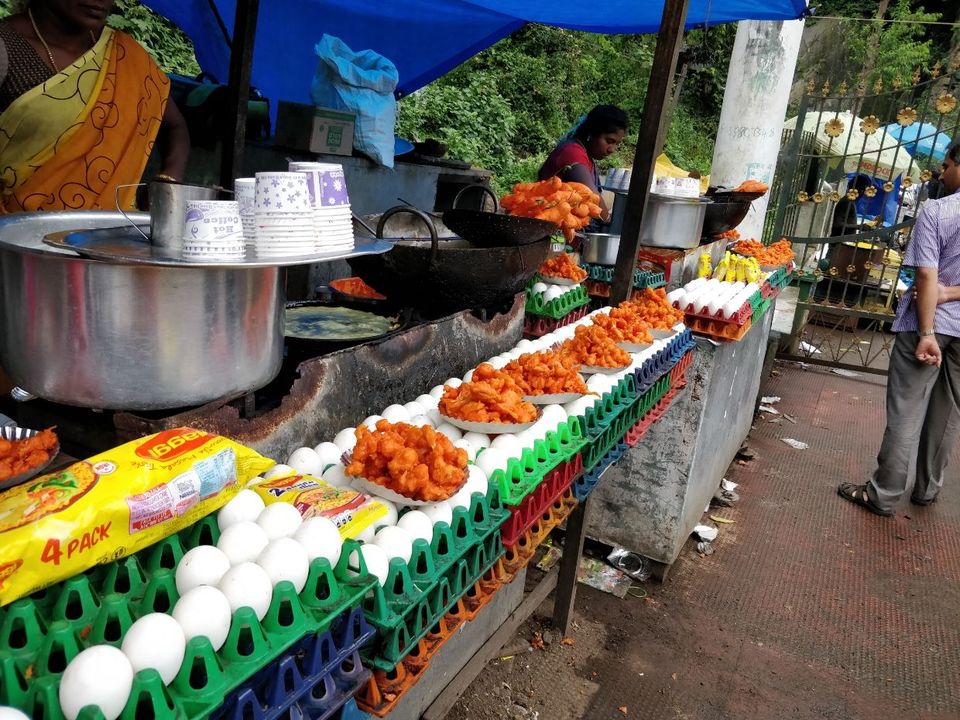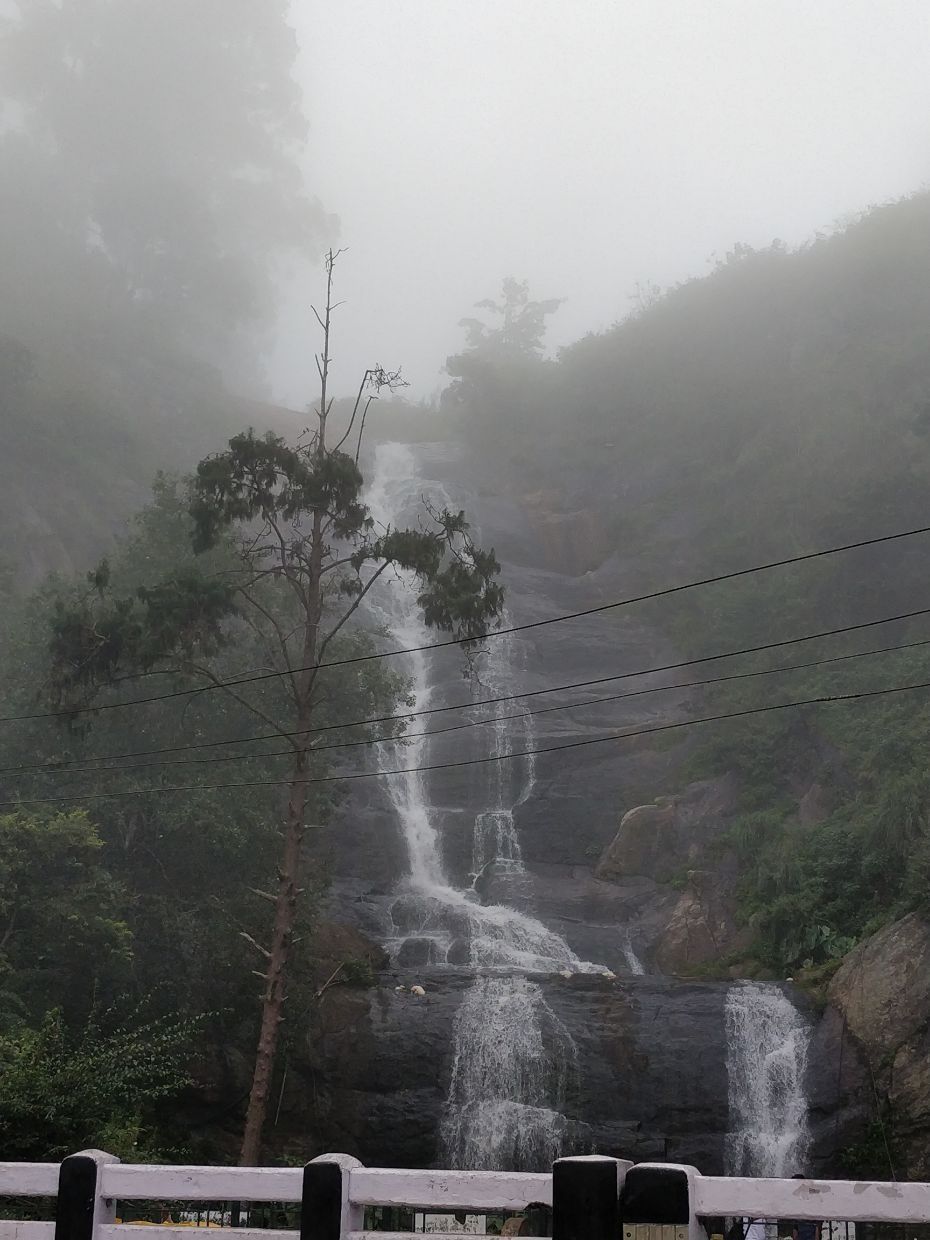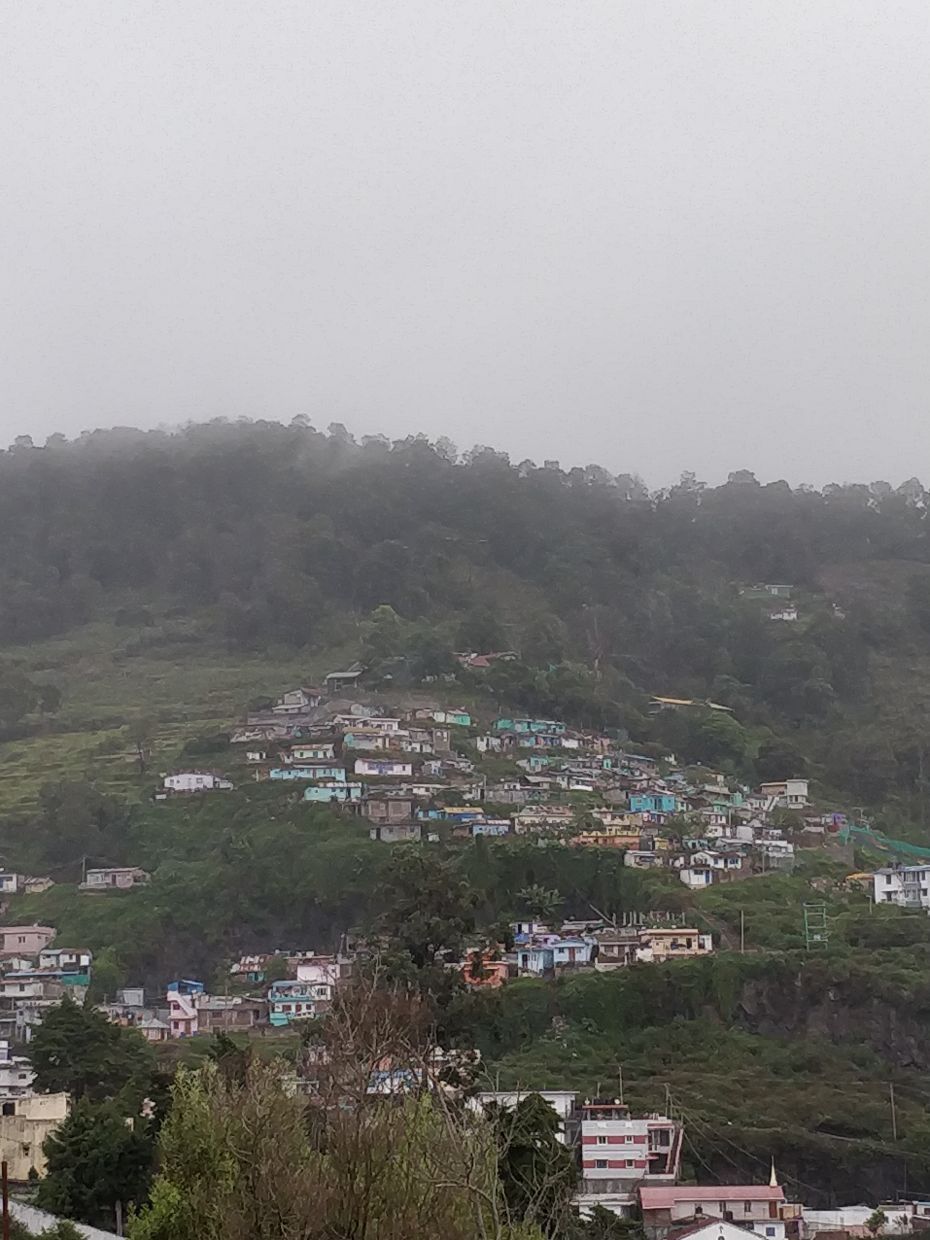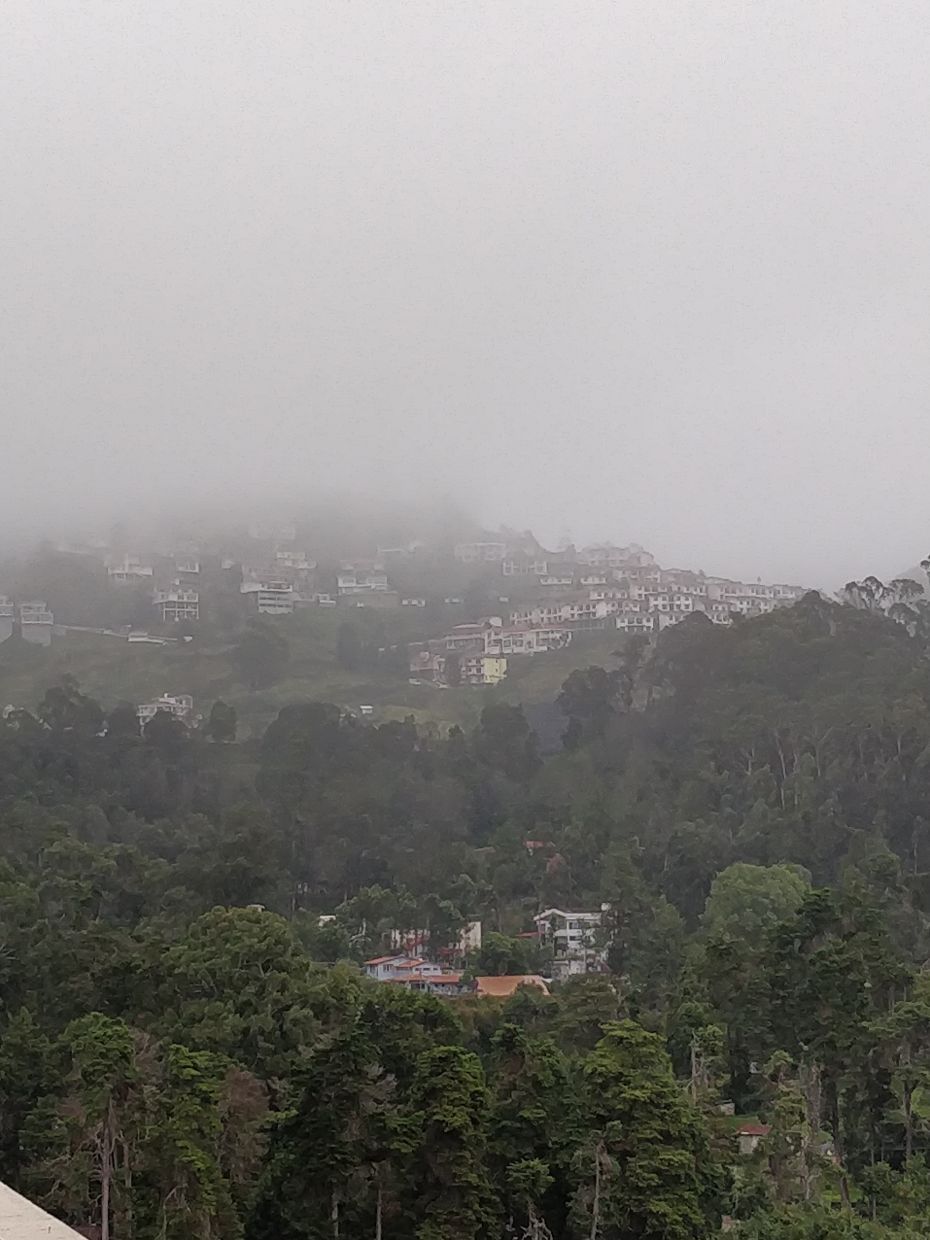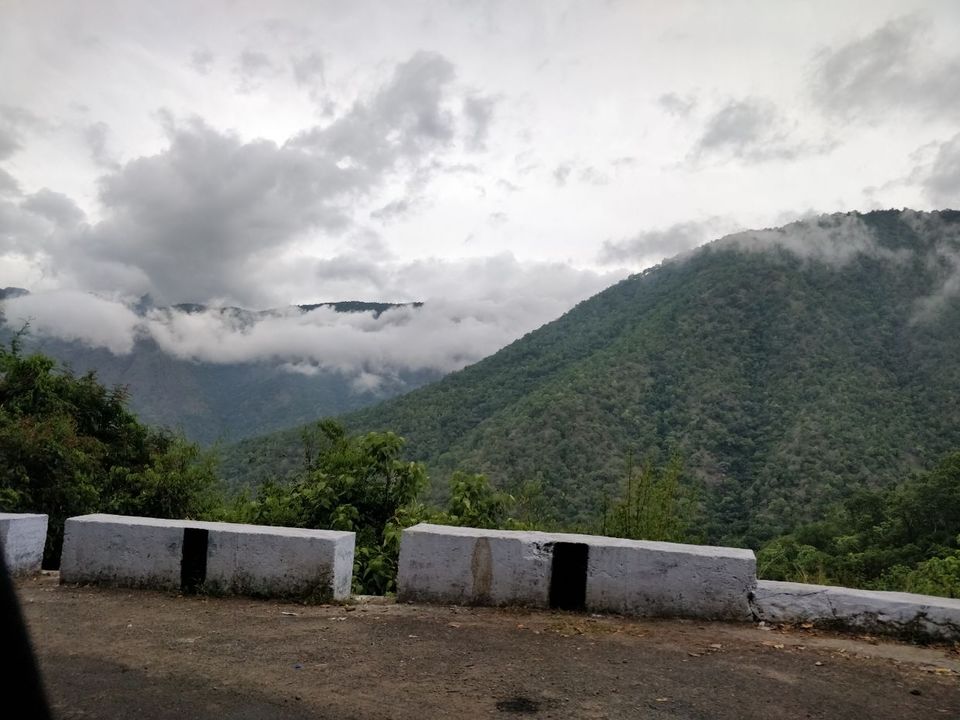 Getting freshen up, full of energy, we left for the sight seeing. First spot was Kurinjiandavar Temple, approximately 2-3 kms from city centre is a typical south indian constructed temple. Its surroundings provide you some breathtaking views of the lush green arena. Near to it, there is a Chettiar park which we didn't visited because of time bounding.
Next we moved to Pine forests. These Pine trees with needle like leaves are purposefully preserved and are one of the tourist attractions in the town. Here, a point for tourists is been raised from where we had the view of Lake. Live shooting of a south indian movie was going on here. All of us were so sure about the utmost beauty coming our way by seeing this trailer...
Then there comes one of the wonderful and crowded and must visit spot on the tour, the Moir point. From here, one will have a breathtaking view of the valley. From here only, there is a way to Berijam lake and this one was my personal favourite path.
Clicking lots of pictures, we moved towards Guna Caves. This is a short walk of approximately 20 mins to reach the caves site from the cab drop point. Constructed, lost and re-found these caves were closed when we visited the spot and according to a local person, they are not open for tourists. Although old aged people should avoid this walk, youngsters should not miss this exercise.
After the short trailer at Pine forests and Moir point we stopped at the Movie, The Piller rocks...! Holding a cross representing a tribute to love, these 400 feet high boulders manage to gather a huge crowd. This Pillers talking straight to the skies holding a mini garden in their arms is not something one should miss. This creation of nature is a stand still miracle which forces you to look within yourself and inspires to love high...
Ending of the movie is no doubt incomplete without a climax..! And There comes the Kodaikanal Lake...! Ice chilled water and home-made chocolates were the first thing I noticed here. There are various activities one can do here like boating, cycling, horse riding and a walk too... We enjoyed boating..!  Cycling around the lake is a superb half an hour ride giving you a 360° round trip to the Lake. Eating lots of stuff, buying chocolates, boating and taking a cycle round to lake we enjoyed this scenic beauty a lot and came back with lots of photos in phone and memories in mind...
There are other points like Silent valley view and Dolphin nose... But it takes one day as they are little farther from city. So we satisfactorily skipped them and started our return journey.
P.S.:- you may find the boating closed if there is fogg on the lake.
Happy travelling...!
Happy exploring...!