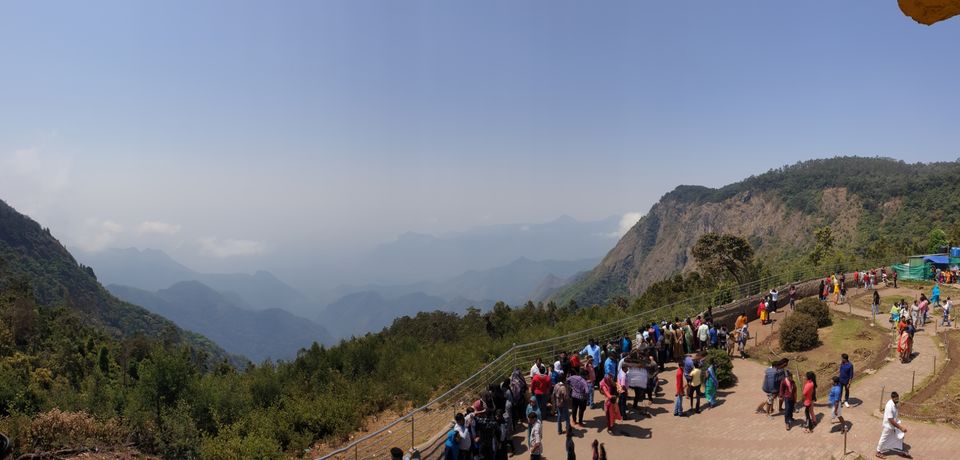 It's the time of early April 2018, and Bangalore was heating like anything. I wanted to go on a weekend trip to escape this Bangalore heat. So I started searching nearby places and their temperature on Google. Then I found the place I was searching for, Kodaikanal. Also known as the queen of the hills. Located in Tamil Nadu, around 450km from Bangalore. So I decided to pack my bag for this hill station.
On the first day of our trip we reached Kodaikanal at around 7'O clock in the morning. The weather was cool here. We haven't booked hotel in advance so we started searching for hotels near bus stand. We found a decent budget homestay around 600m from the bus stop and we decided to stay there. After taking rest for a while, we started to explore this beautiful place. But we were hungry so first of all we needed some food. There are plenty of restaurants near bus stand. We had our breakfast in Astoria Veg. It's a good South Indian pure vegetarian restaurant.
There are lots of cabs, travellers, tourists buses available at the bus stand which one can take to travel in kodaikanal. They offer tour packages of one day or half a day in which they cover specific number of places.
But we decided to cover nearby tourist attractions by walk which were at walkable distance. There are 3 places - Coaker's walk, Bryant Park, kodaikanal lake which one can cover by walk from bus stand.
We started with Coaker's walk. It's a beautiful pathway constructed along the edge of the mountain to see the beautiful panaromic view. There are 2 entry/exit of this place. There are 2 telescope view point inside Coaker's walk where they show distant mountain, village on a mountain and a church at the cost of Rs.10.
After Coaker's walk we went to Bryant park. This also has 2 entry/exit. One infront of Coaker's walk entrance and one near the kodaikanal lake. We went inside the park from the gate opposite to Coaker's walk. And we exited from the other gate which is near the lake. The park was pretty big. There were lots of different types of trees, plants, flowers and cactus in the park. One can take a nap under the trees' shadow. There was a small children play area in the park with few jhulas in that area. Toilet facility was available inside the park.
After completing the park, we headed towards the lake. Tourists can enjoy boating in the lake. The circumference of the lake is around 3-4km long. Proper road was there around the lake. There were bicycles available for rent near the lake which you can take to roam around the lake. But it was too costly, Rs.100-150 per hour per bicycle. There were lots of local shops near the lake for soviener, chocolates and other spices. Tibetan shops were also there for woolen clothes.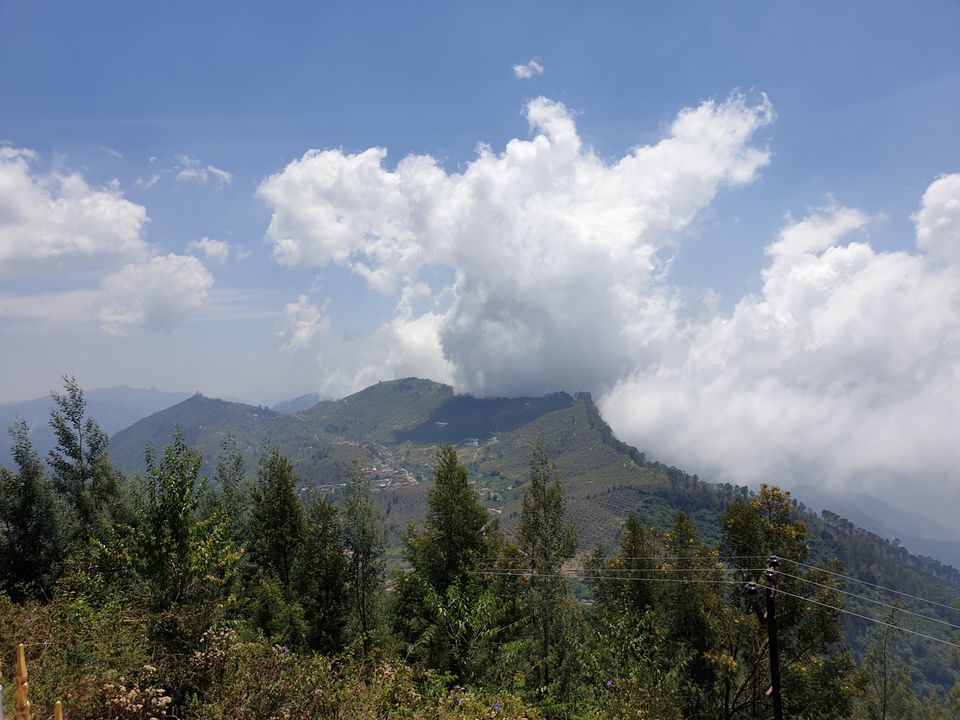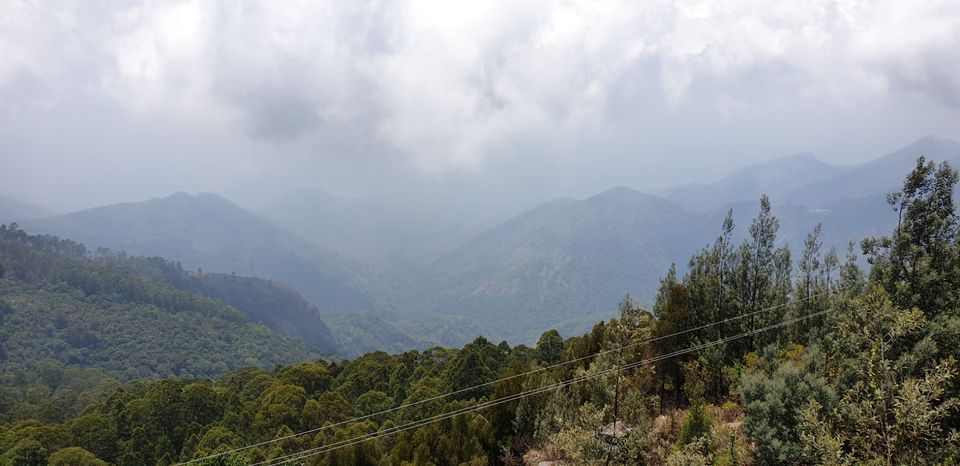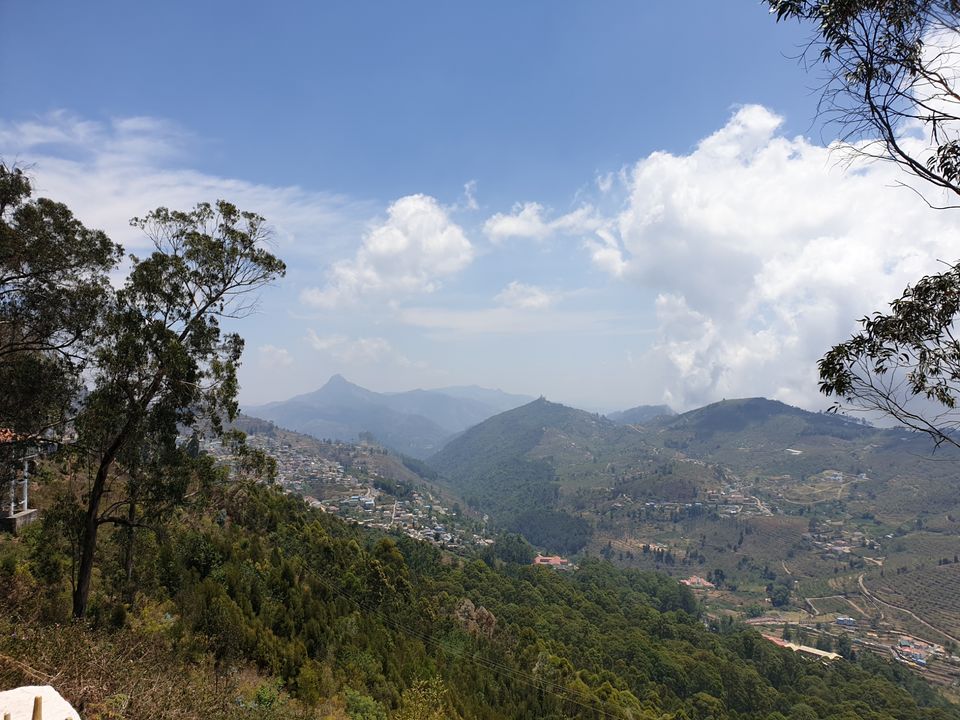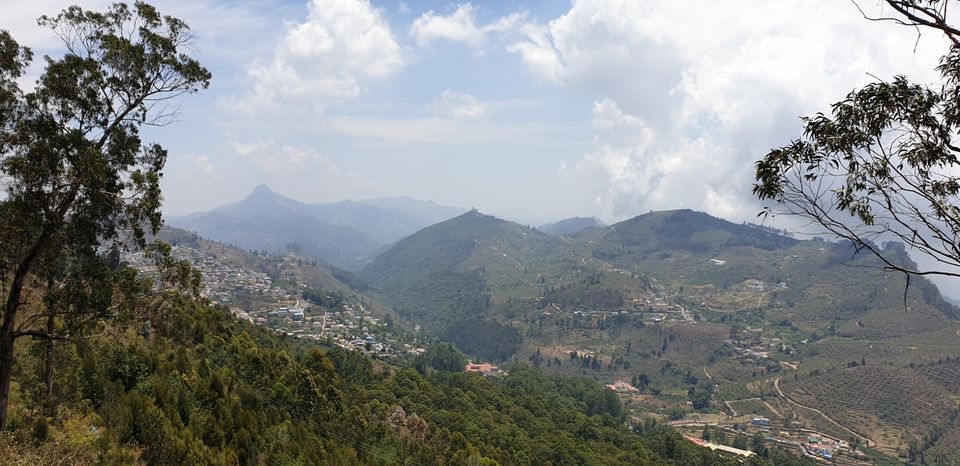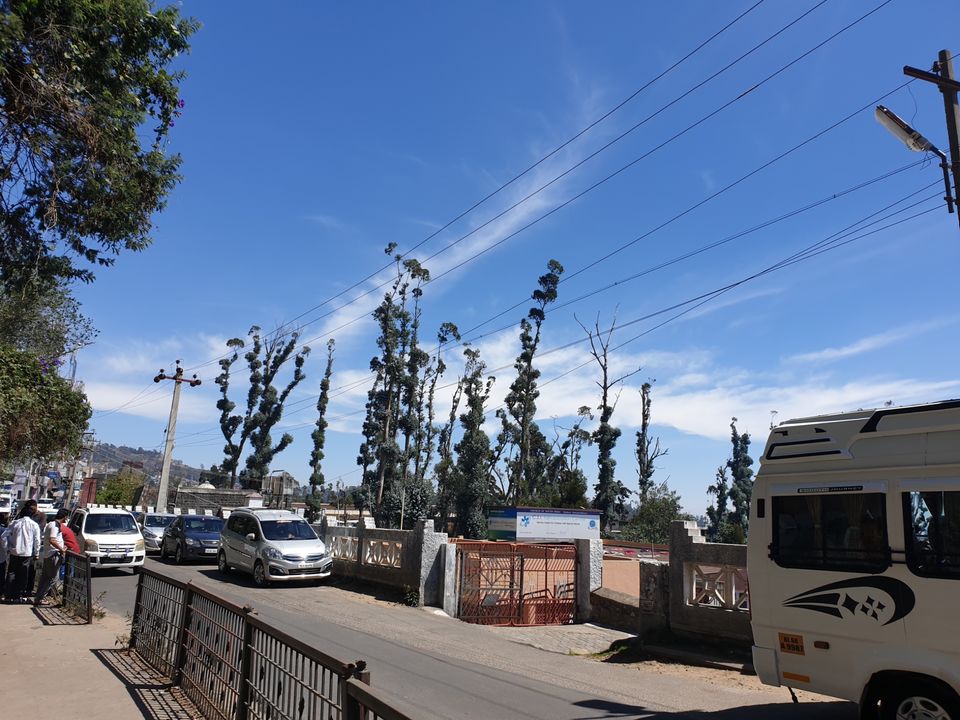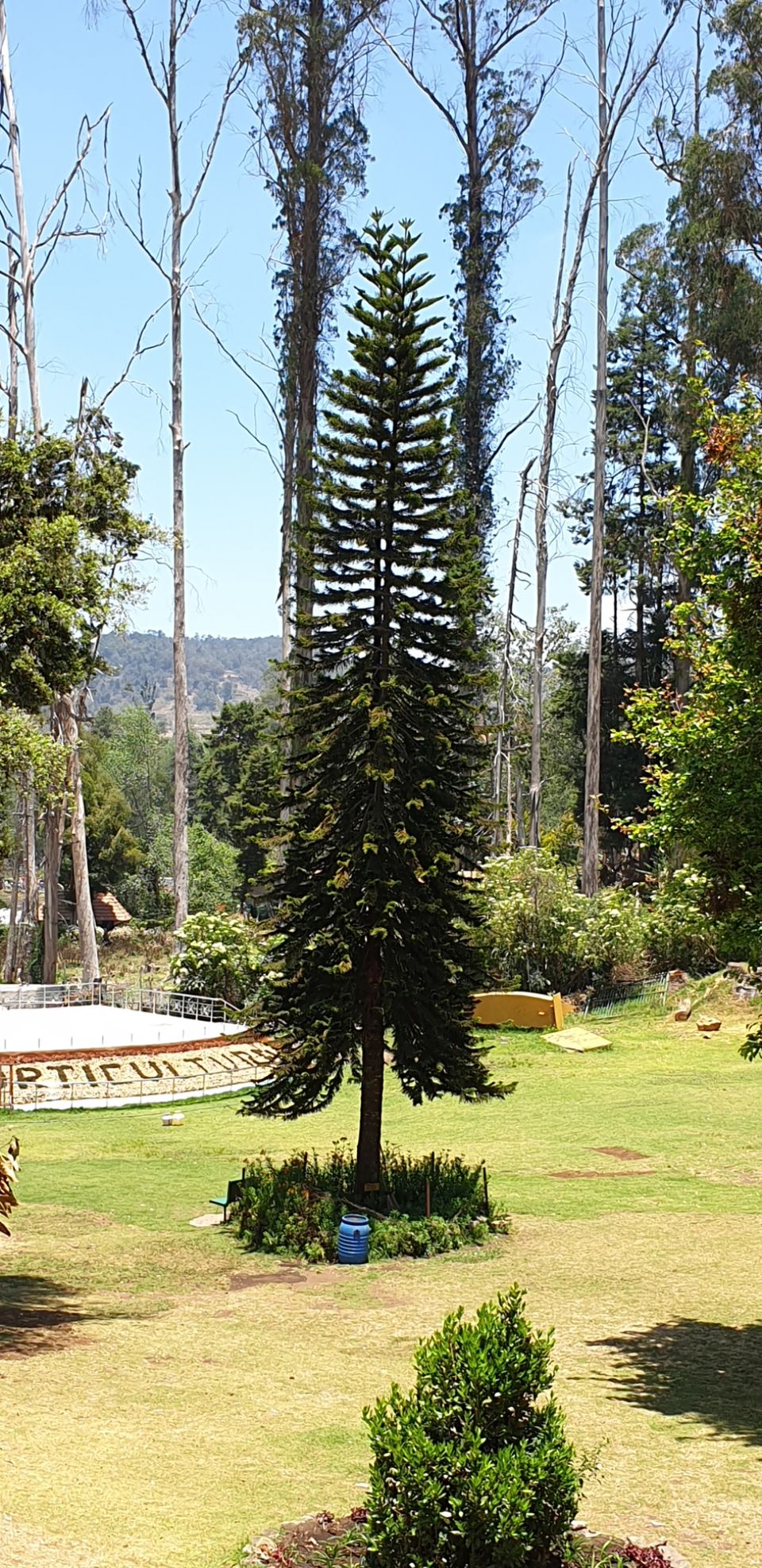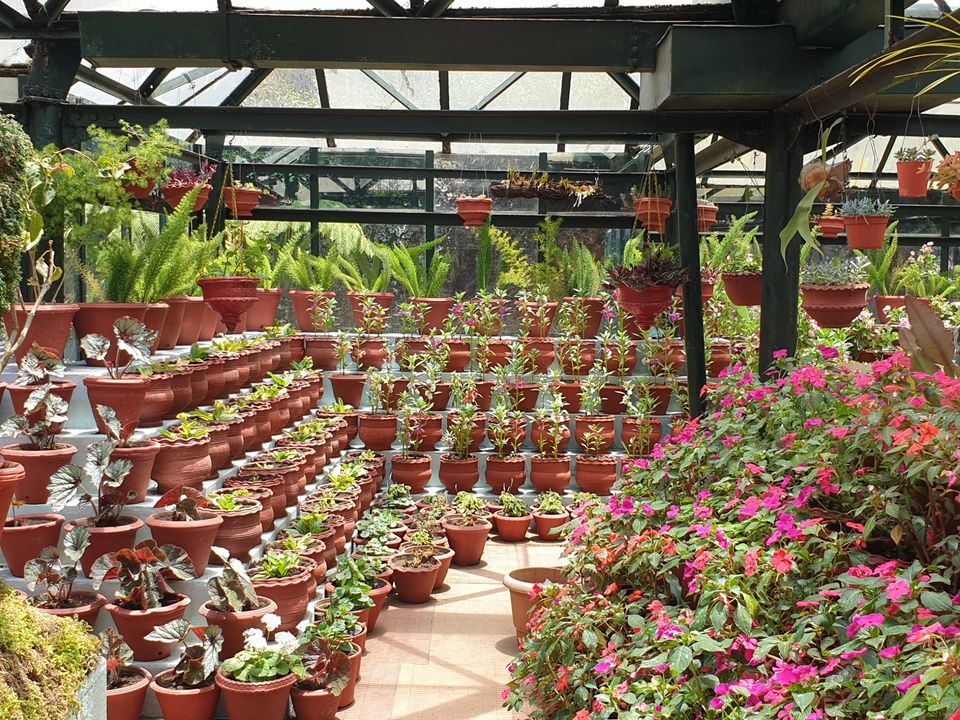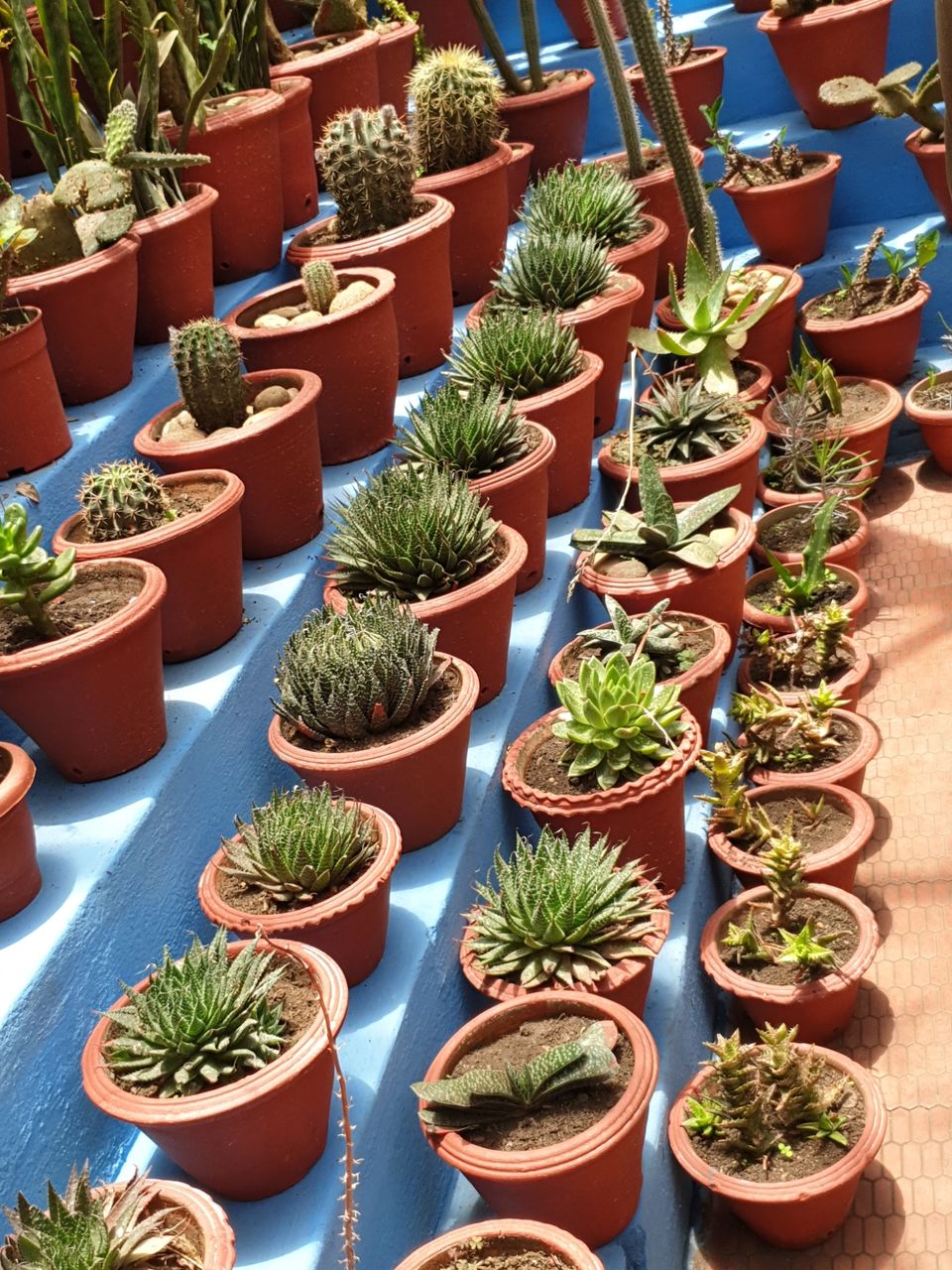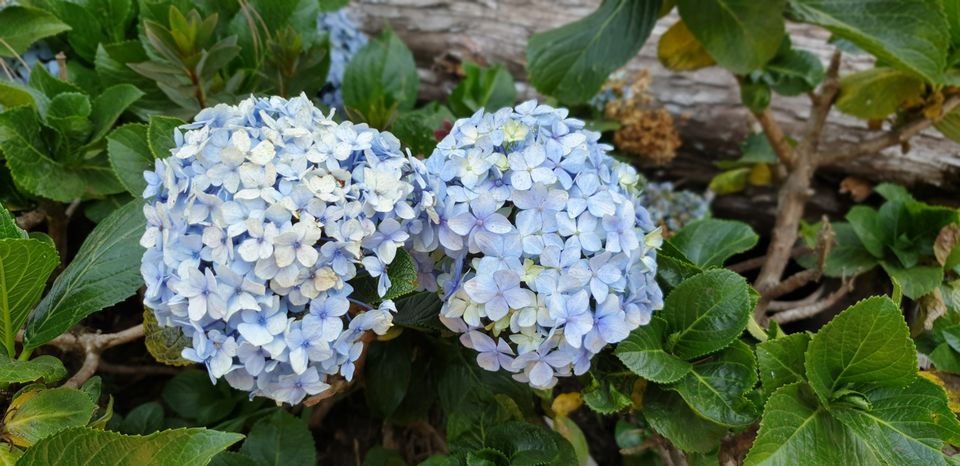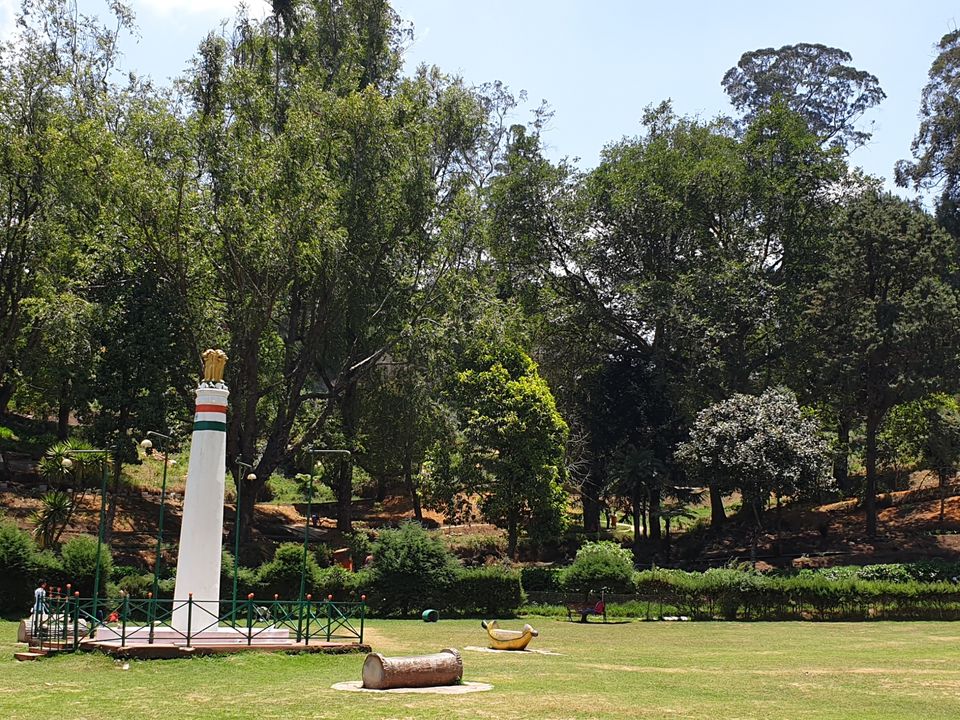 After this, we rented a cab for half a day in Rs.900 to visit few other places. There were 3 view points at the same place - Mountain view point, Dolphin nose, echo point. We need to walk for few minutes to reach to these points. After walking for 15-20 mins downwards we reached Mountain view point. Another 10-15 mins walking was required to reach Dolphin nose. And last 2 mins walk for echo point. There were lots of small shops for snacks, water and other drinks on the walking way.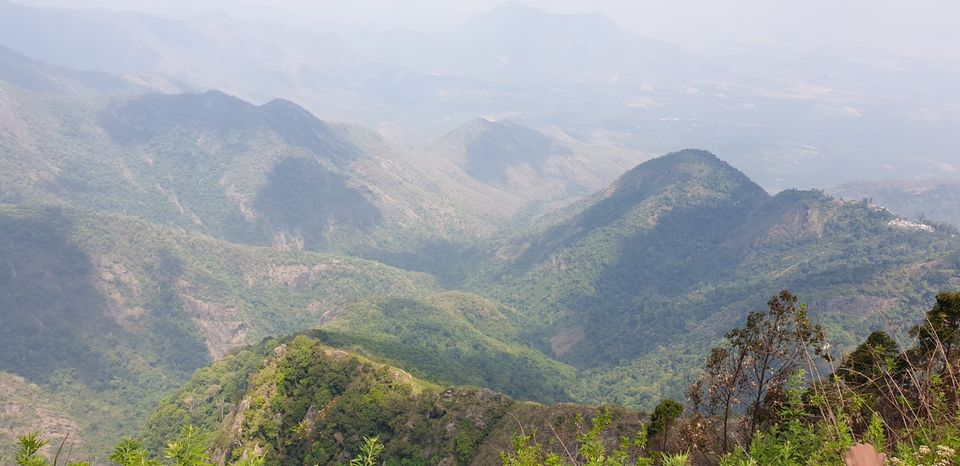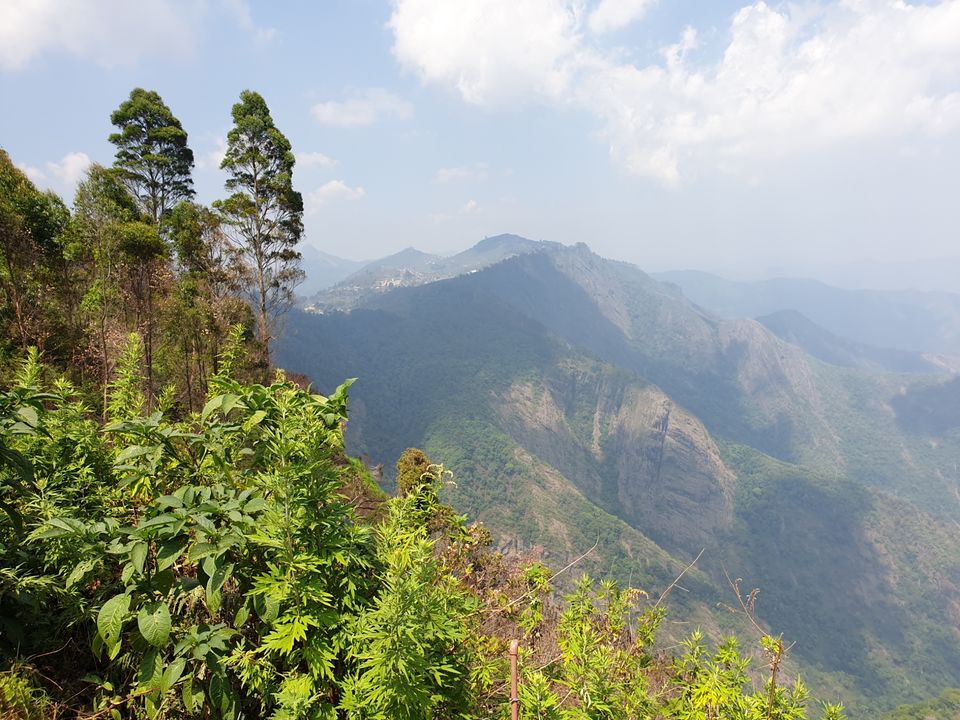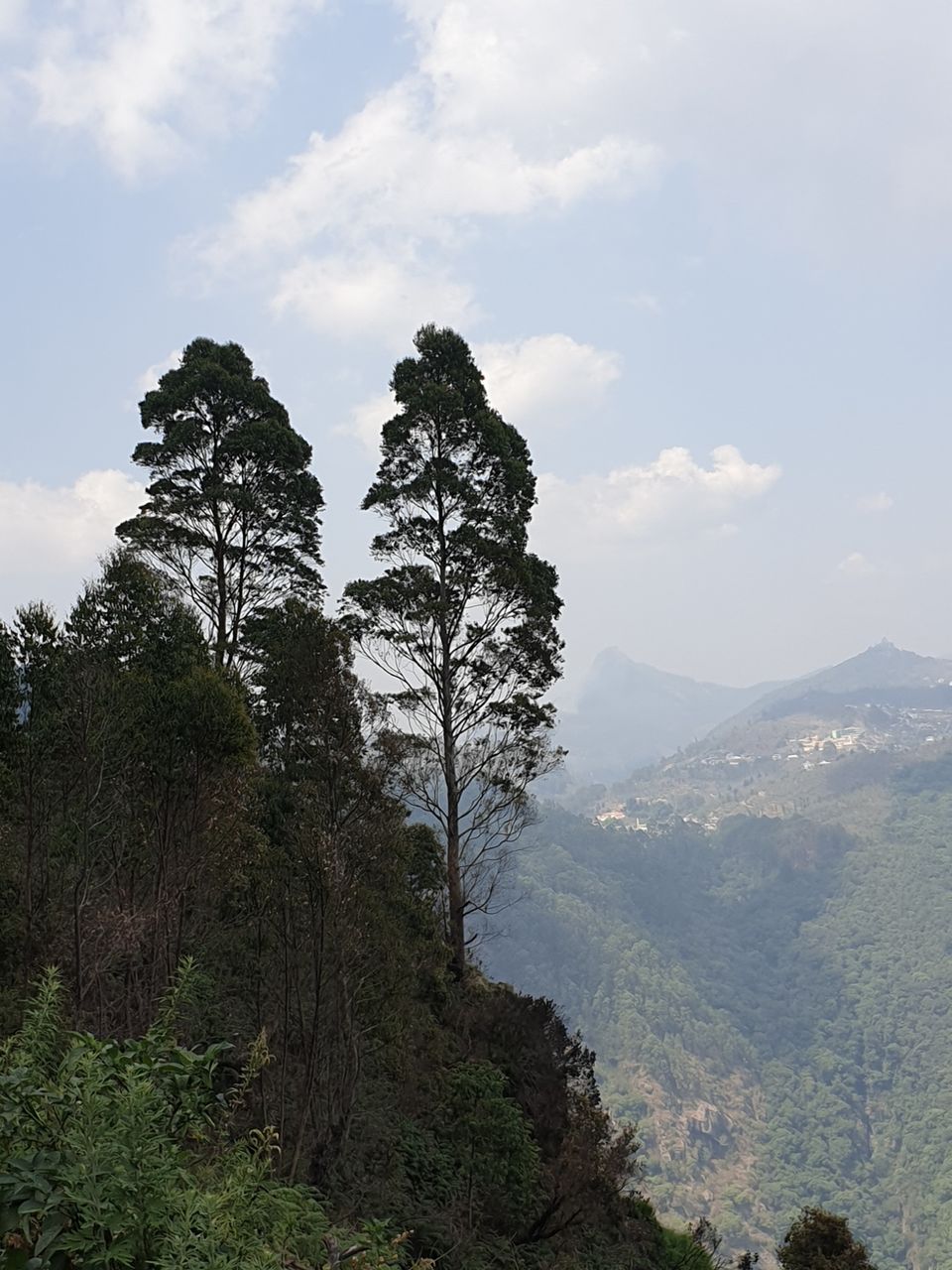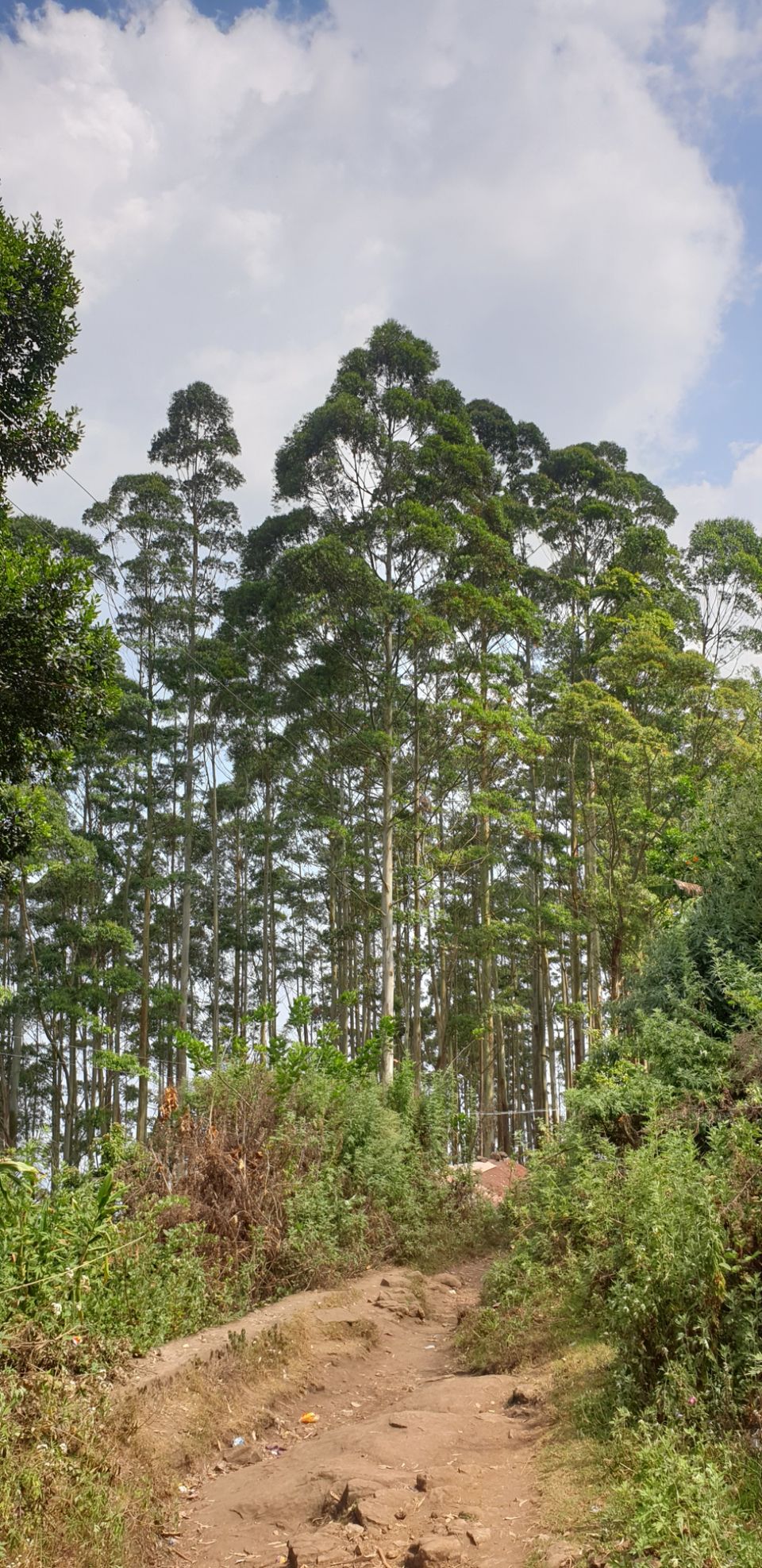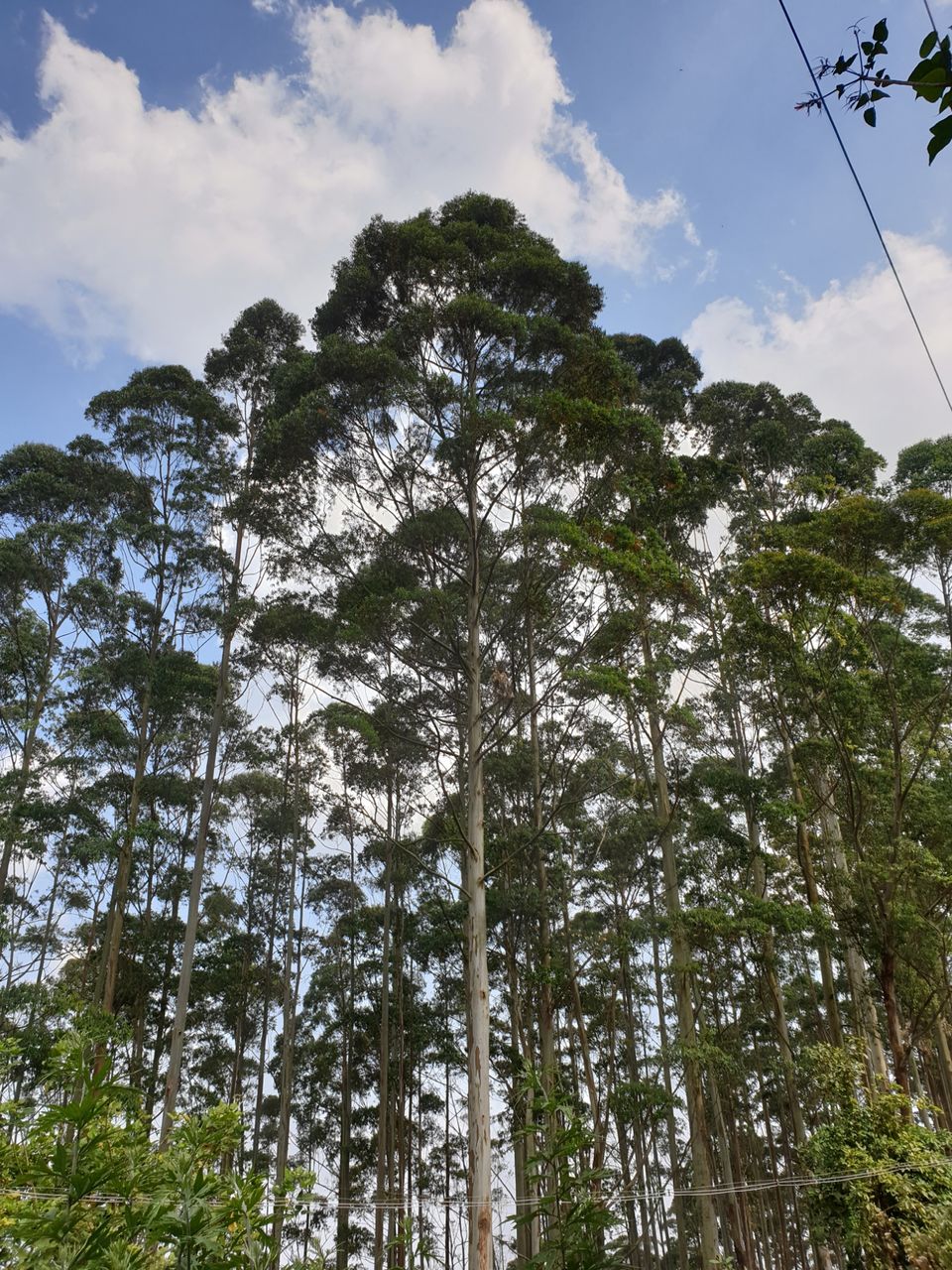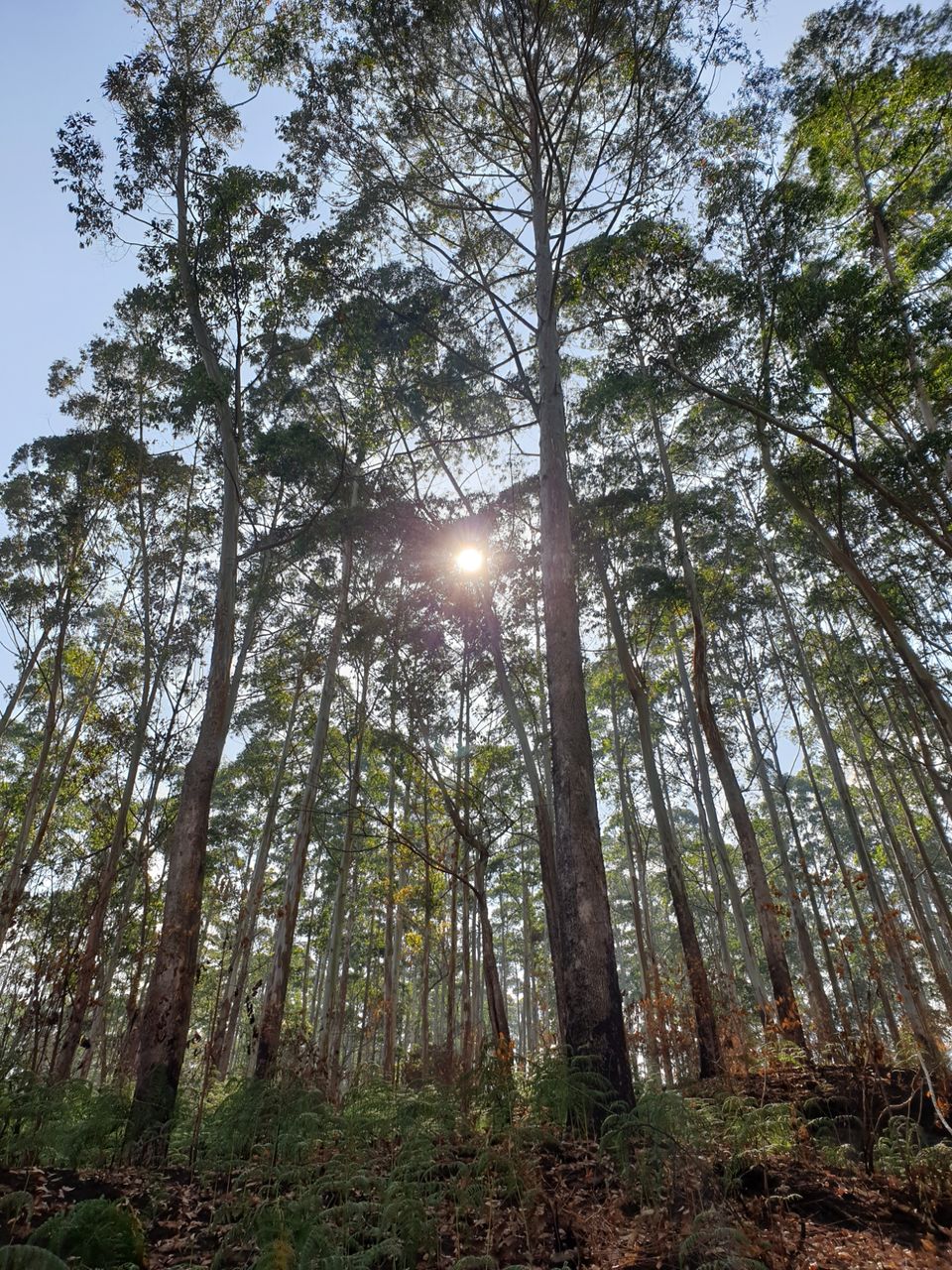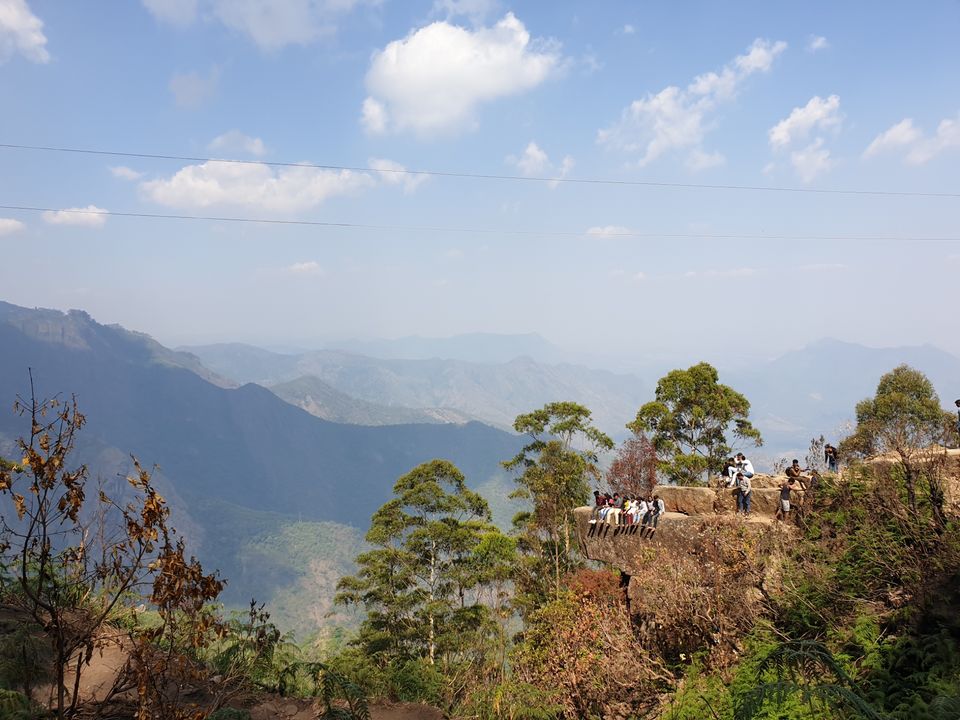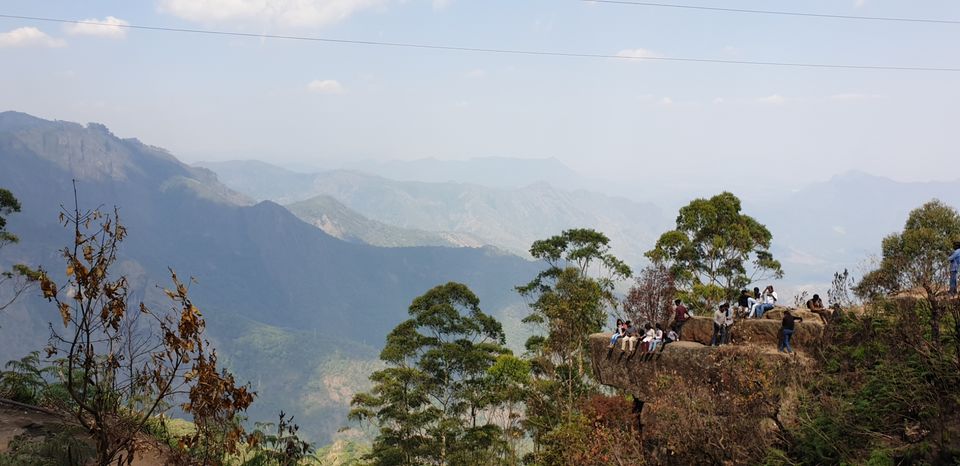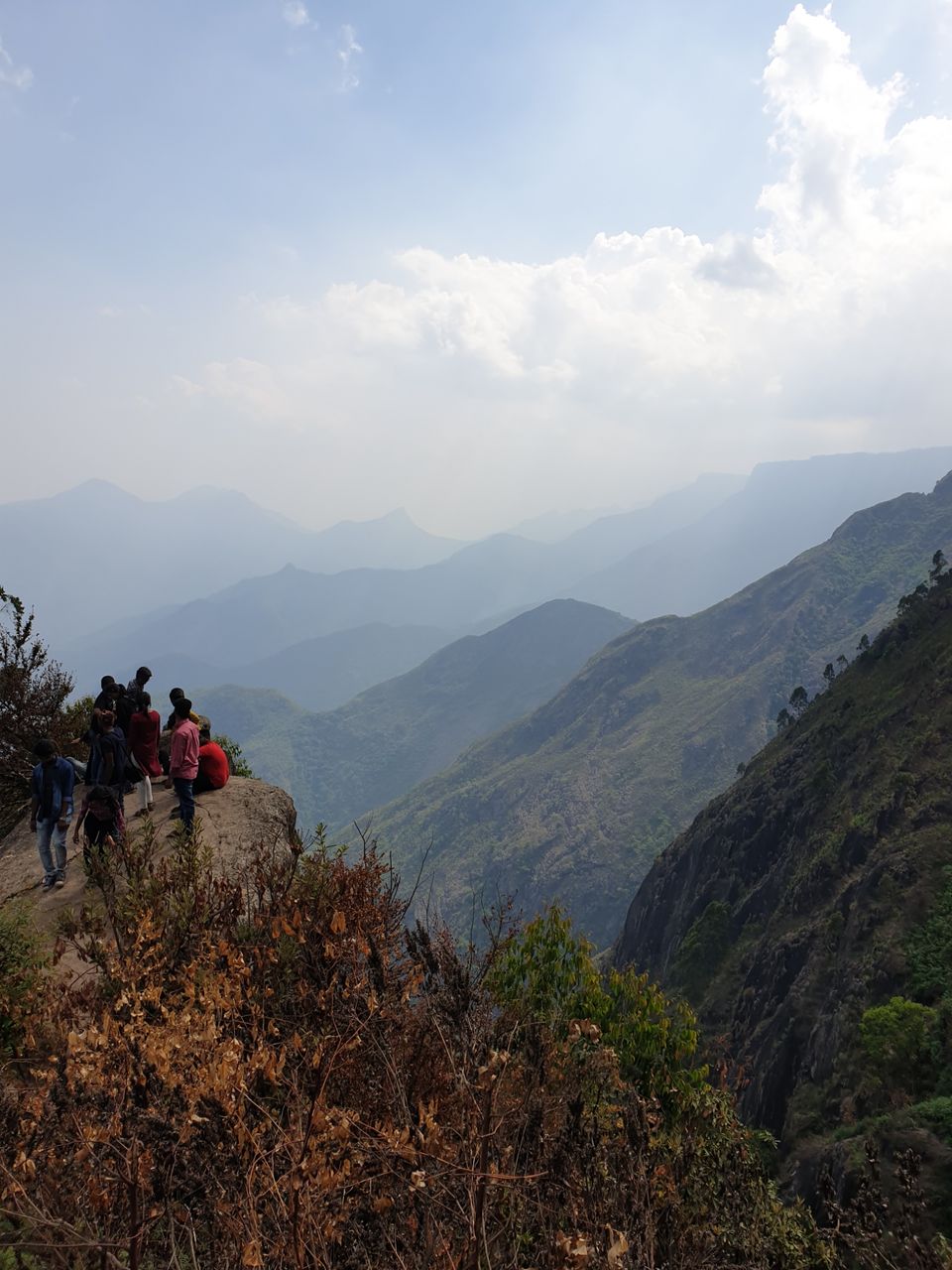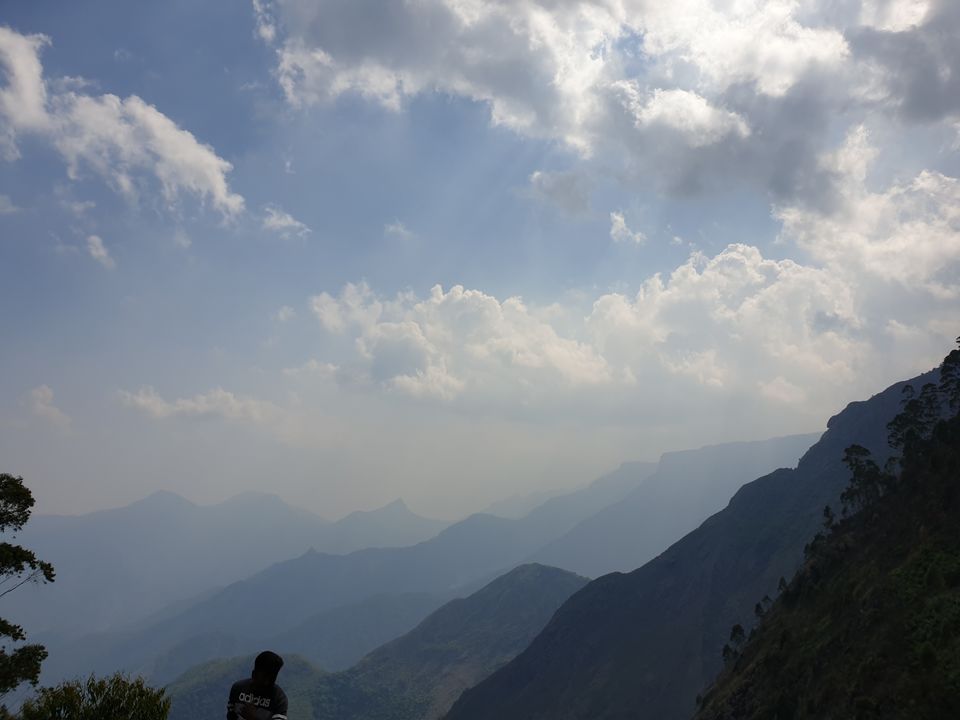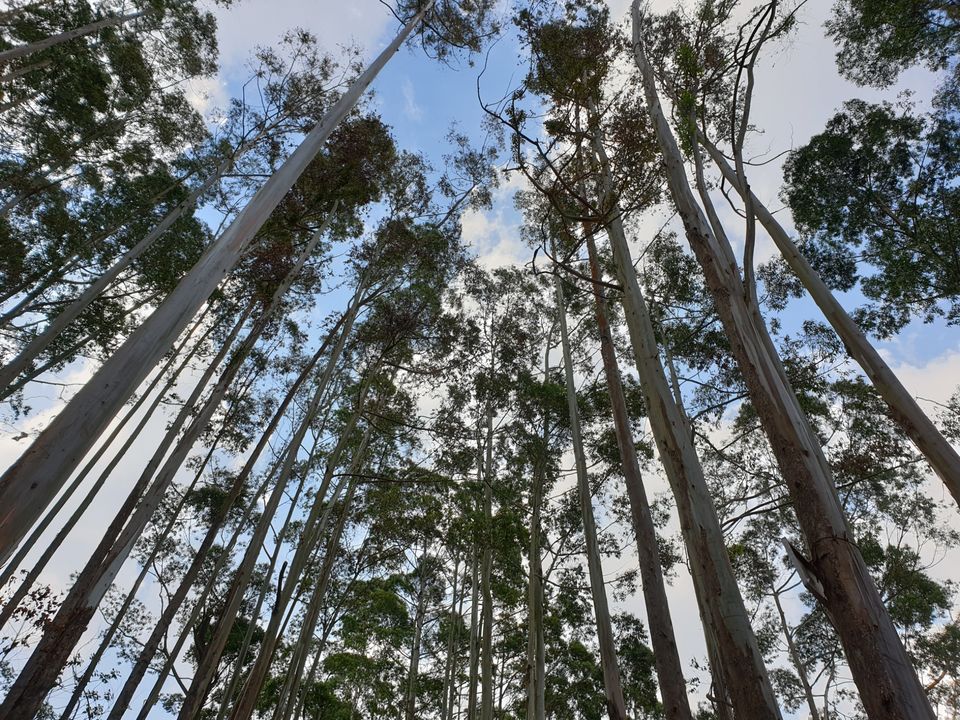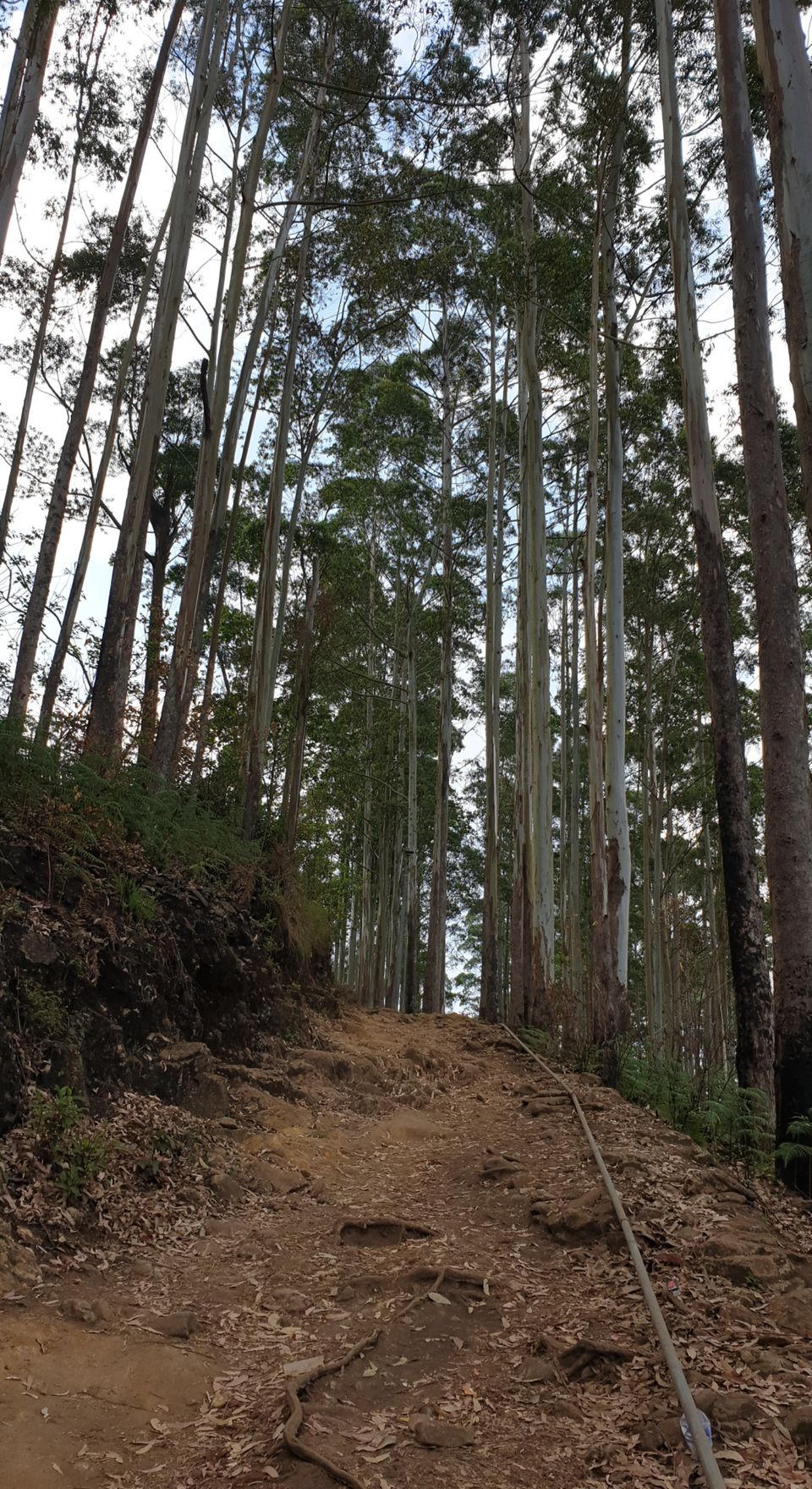 While coming back to hotel we stopped at Vattakanal waterfall. But there was no water in the waterfall. From the waterfall there was a way to lion's cave in the forest. But we couldn't go further as we saw 2 wild buffaloes in the forest. After that we came back to hotel. We had our dinner at a North Indian restaurant "Tawa vegetarian". It was a pure veg restaurant. The food here was very yummy. I will highly recommend this restaurant if you want North Indian food.
The night was really cool. The temperature falls till 13°C in the night.
We started our second day at this beautiful place at around 9'O clock with the breakfast at same Astoria veg restaurant. We hired a cab for the day in Rs.1400.
So our first stop was Upper lake view point. It offers the view of kodaikanal lake from uphill. But the view was not that great. So we stayed there for only 2-3 mins. One can skip this place as it is not that great.
Our next stop was Solar observatory. It was a very nice and peaceful place. We got to know lot of things about the solar research going on there and in other observatories in India. It was a good experience. If you are in kodaikanal you should visit that place. Mobiles and bags were not allowed inside the premises and there were no luggage room or locker facilities. So you need to keep mobile and bags in your vehicle only.
Next we headed to Moir's point. It offers beautiful panaromic view of Western ghats. It was little bit crowded that day.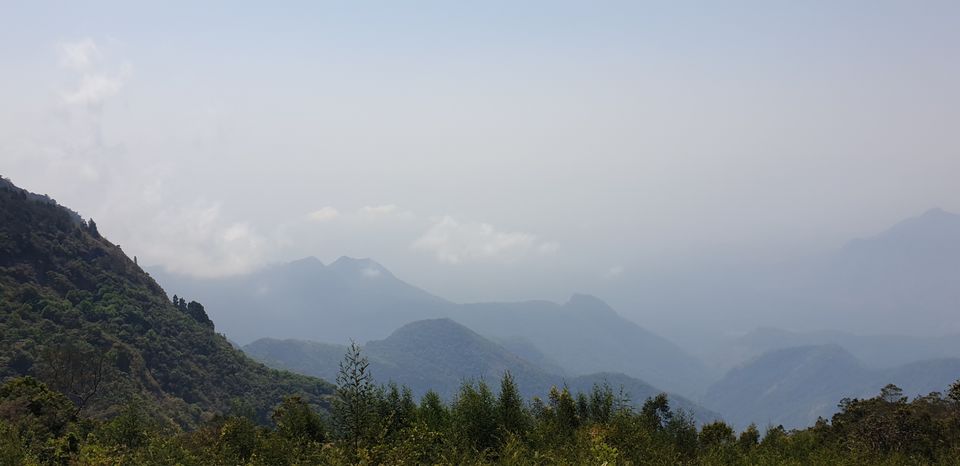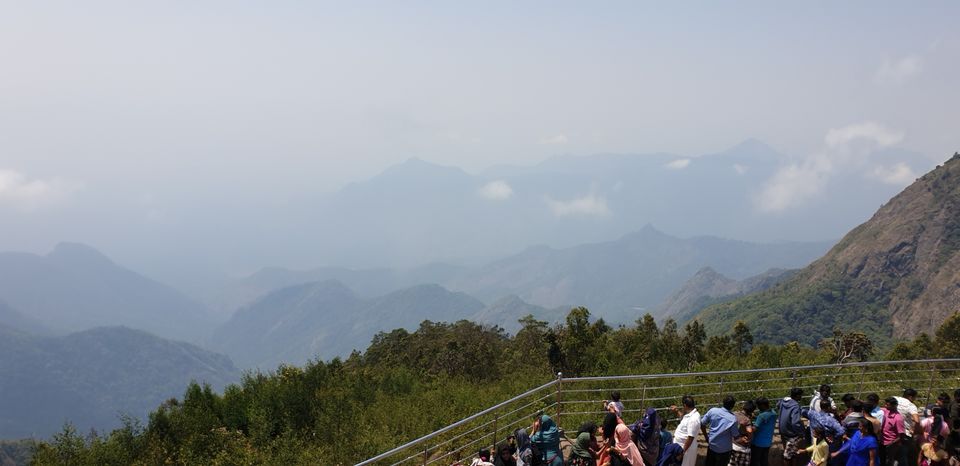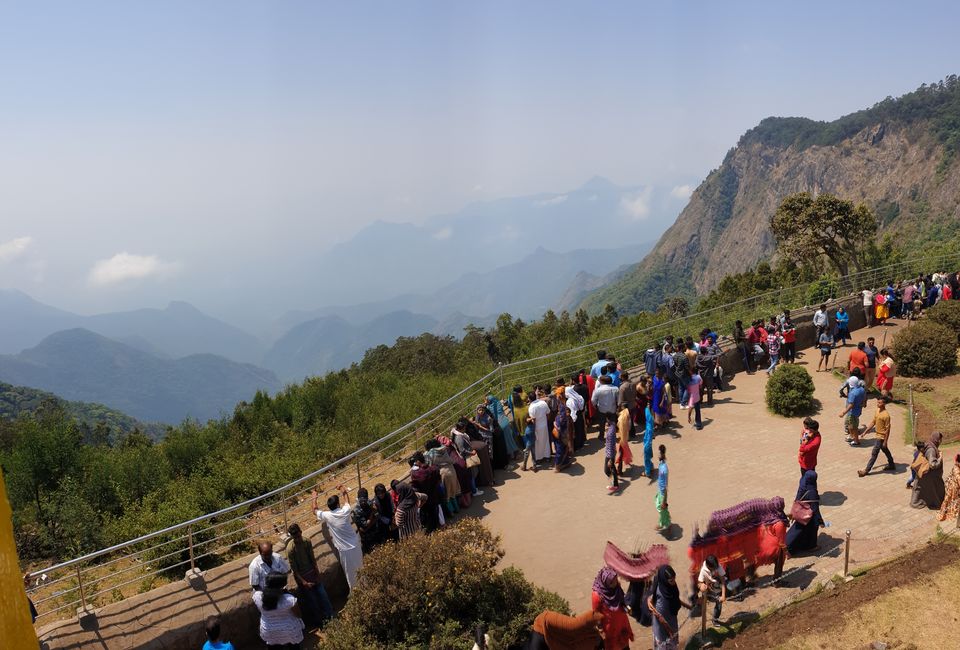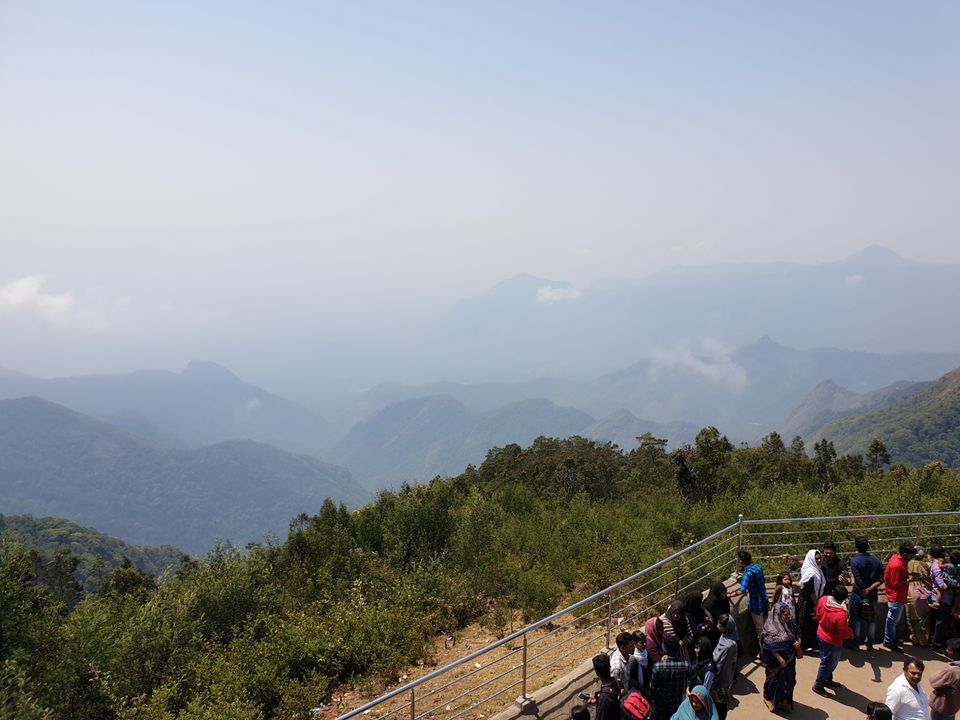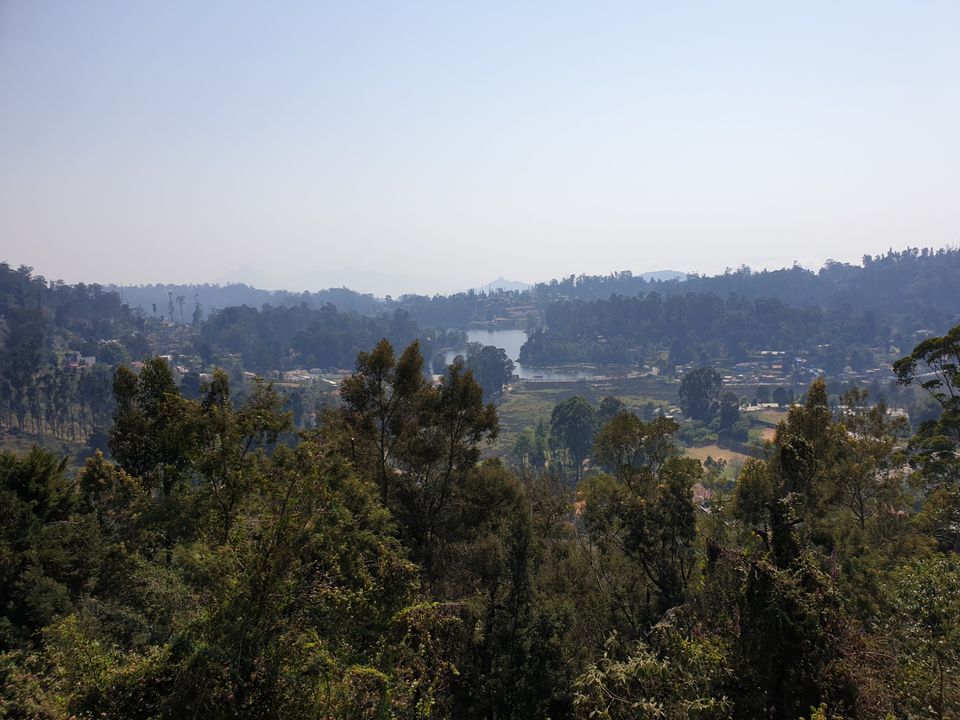 After Moir's point our next destinations were Pine forest, Guna caves, Pillers rock viewpoint and green valley viewpoint. These four places are located on one-way road. So you have to cover these places in the same order as mentioned above.
It was foggy on that day. So we couldn't see the views properly.
There are lots of monkeys in green valley viewpoint. So be careful with your belongings there.
After covering these places we had our food at Tawa Vegetarian restaurant. After having food we had 2 hrs left in our bus. So we went to Bryant park and spent 2 hrs sitting on grass.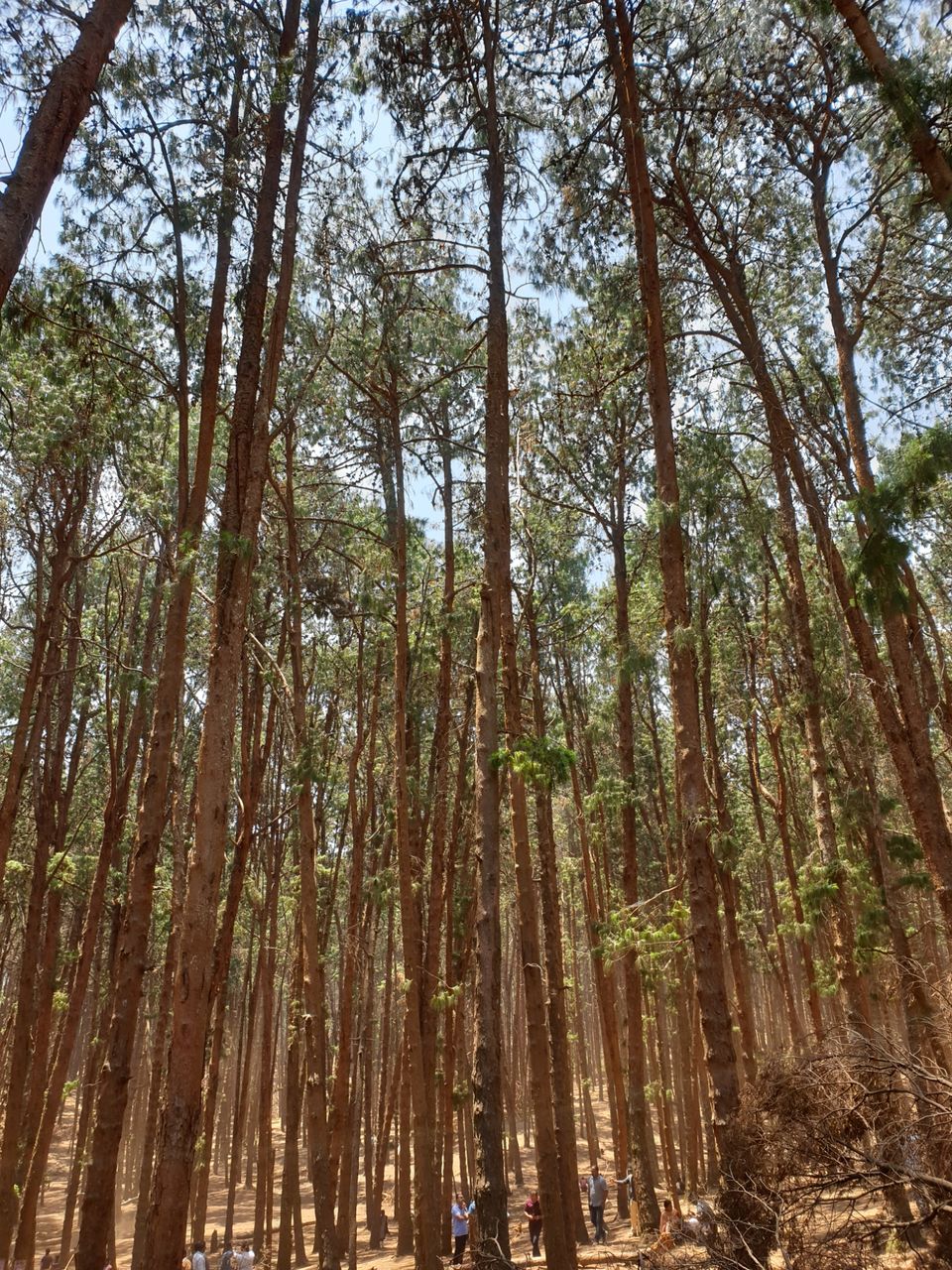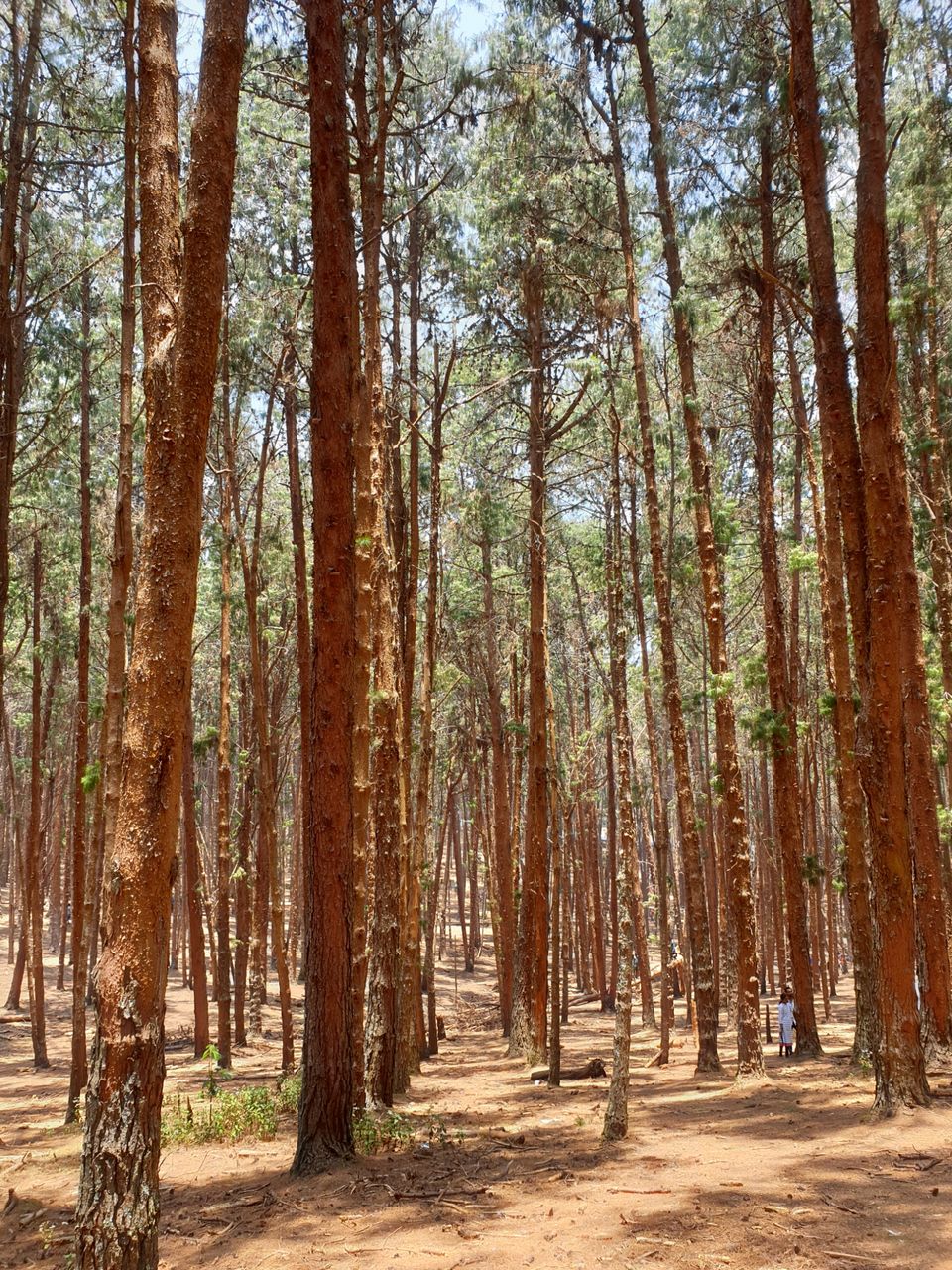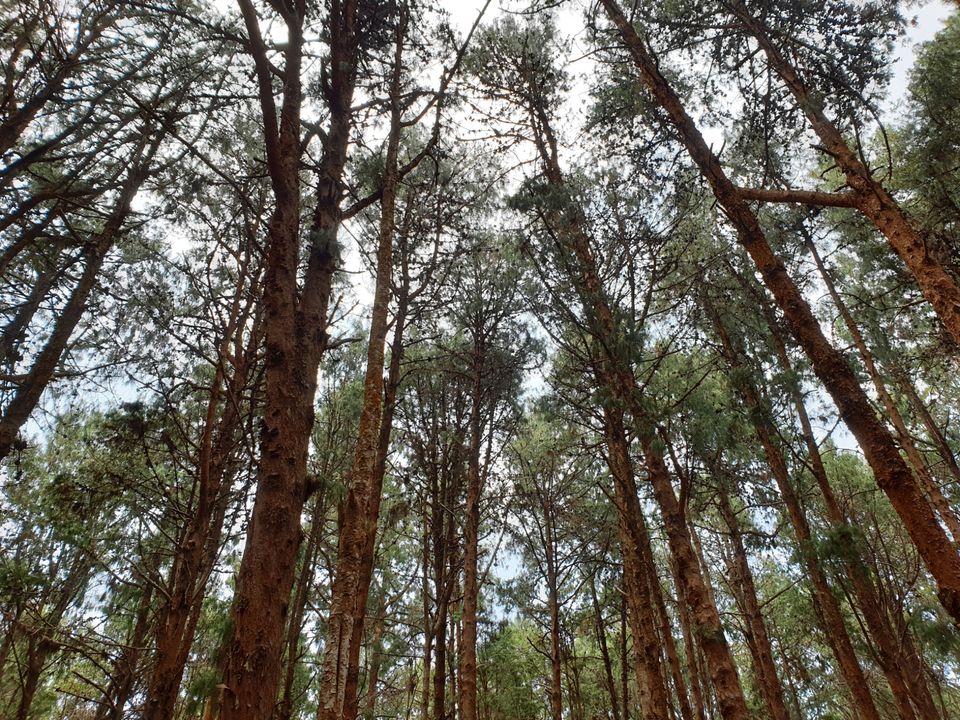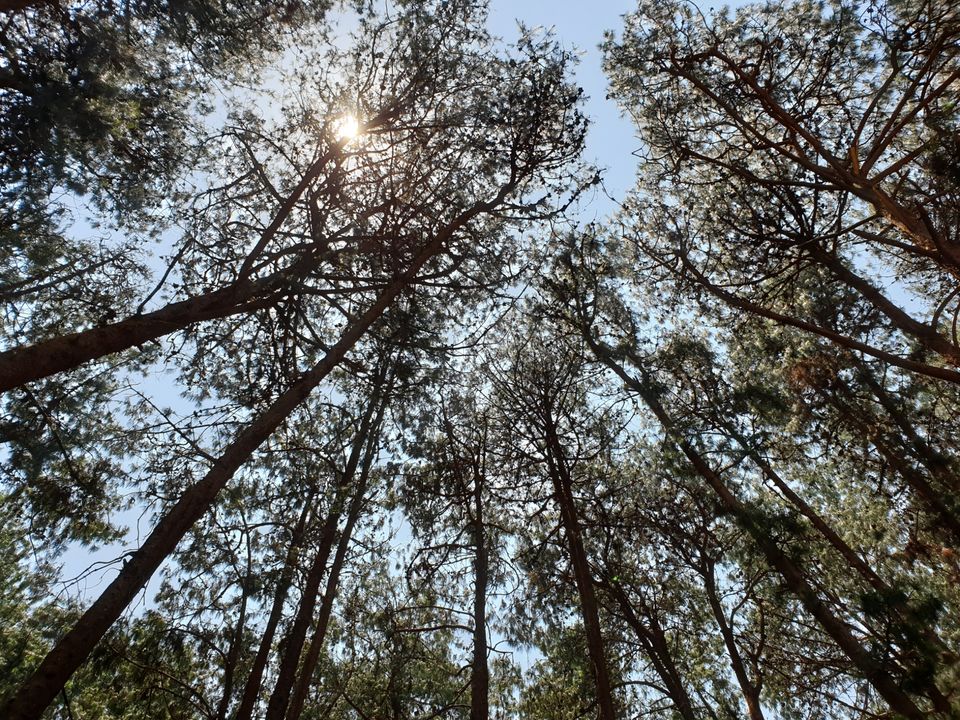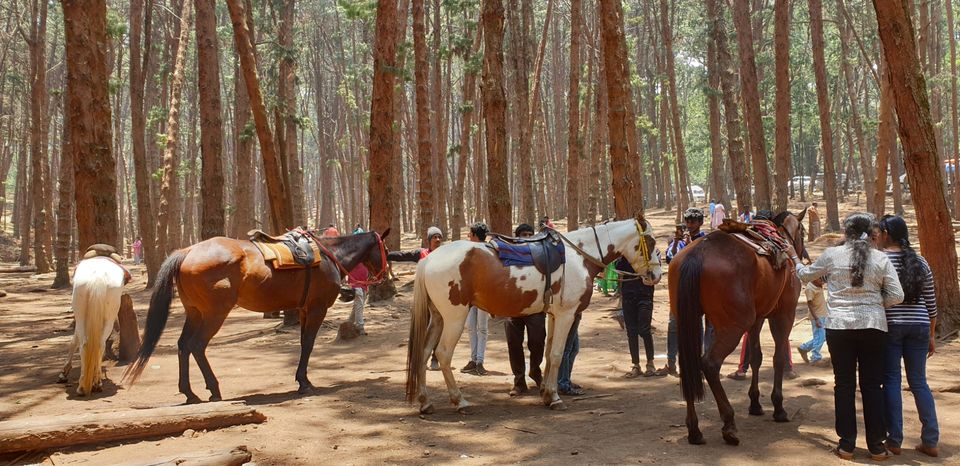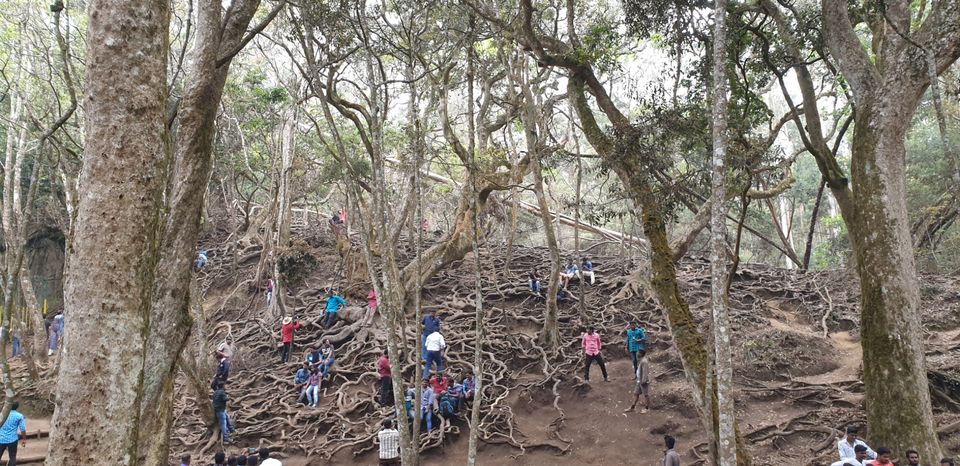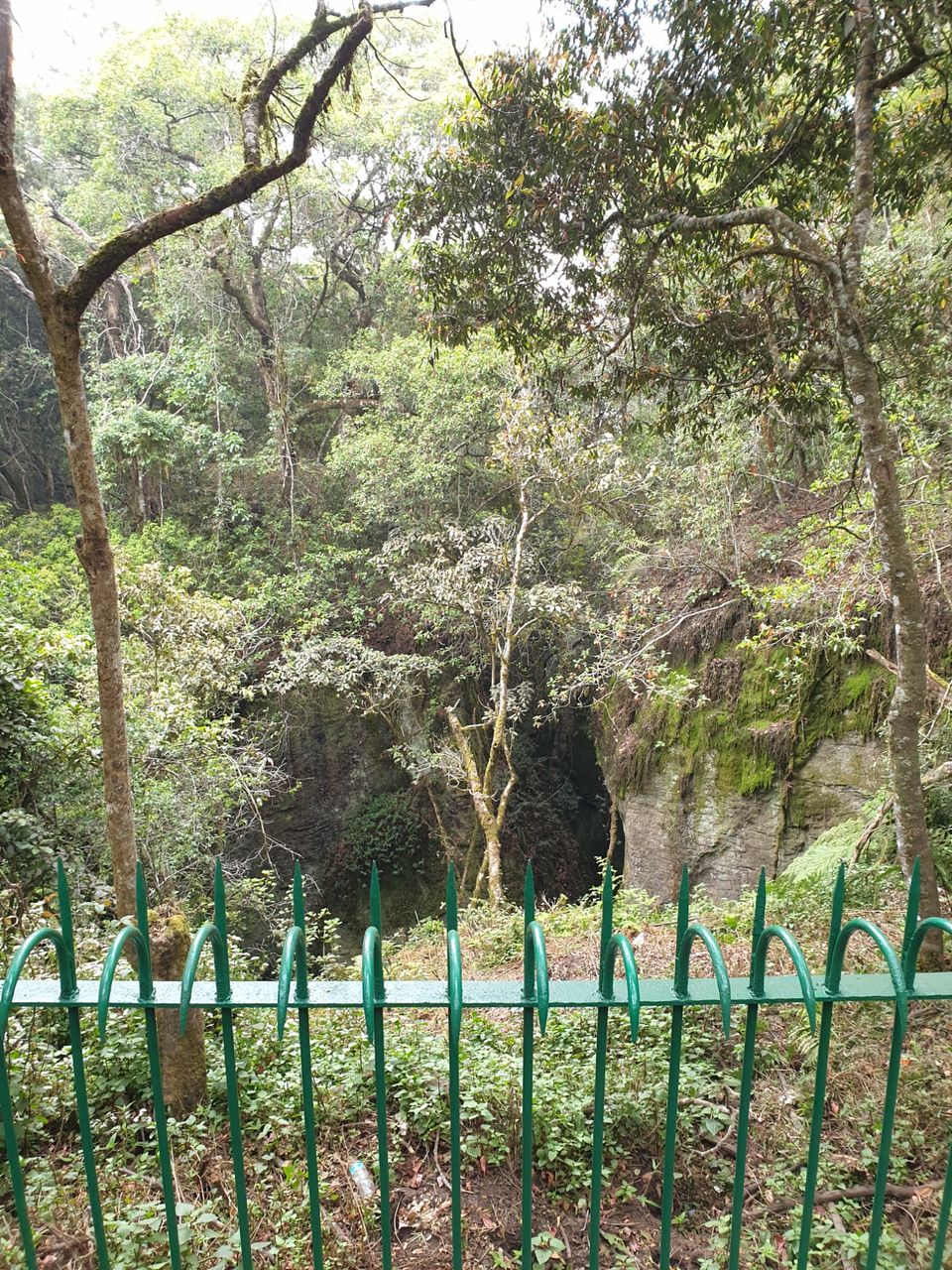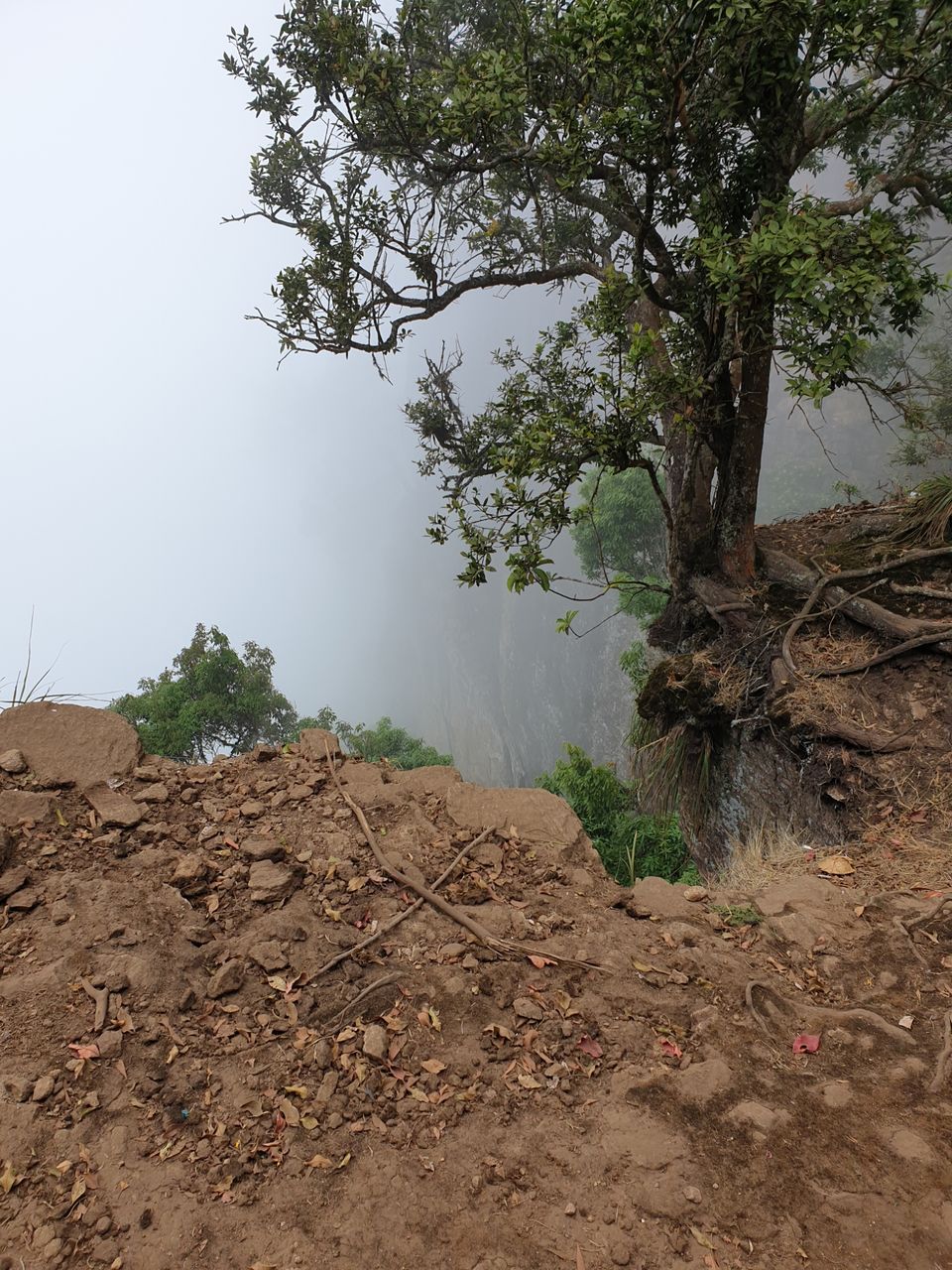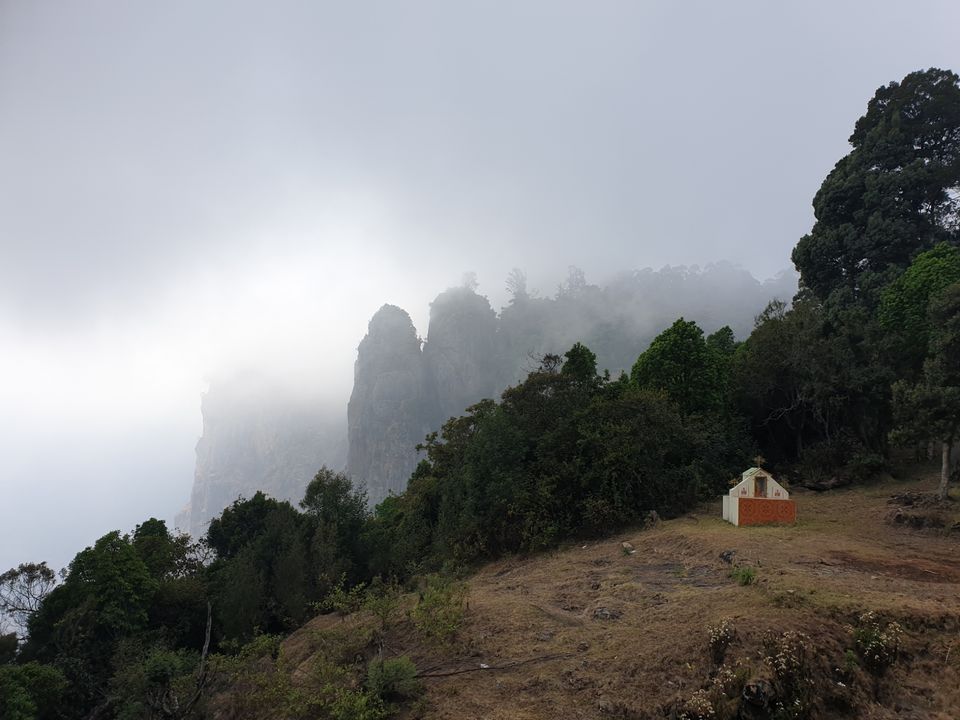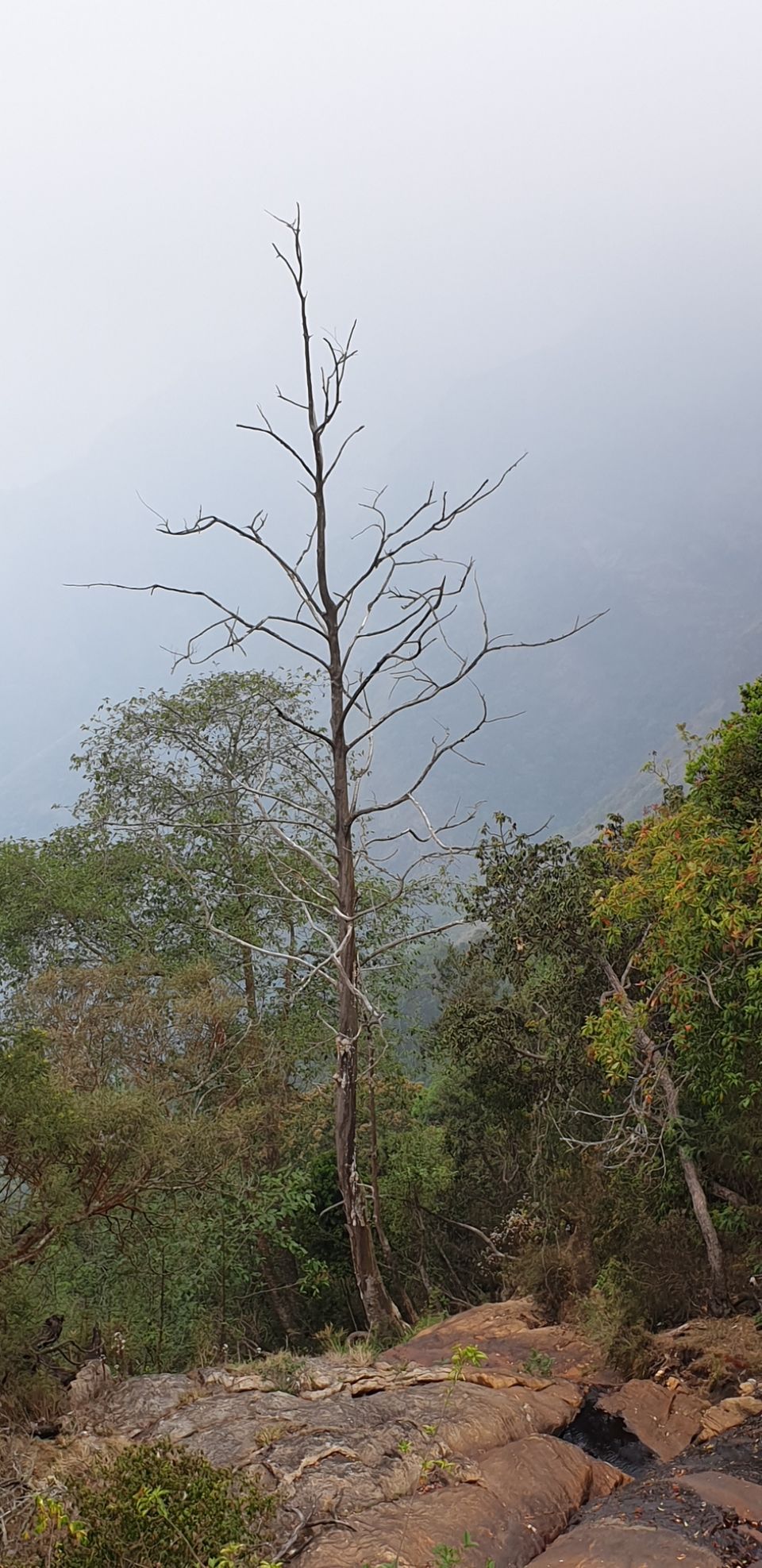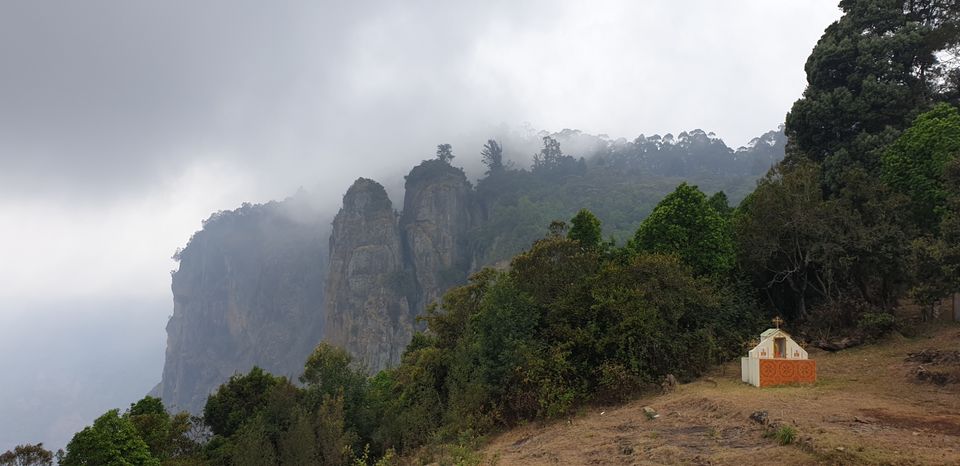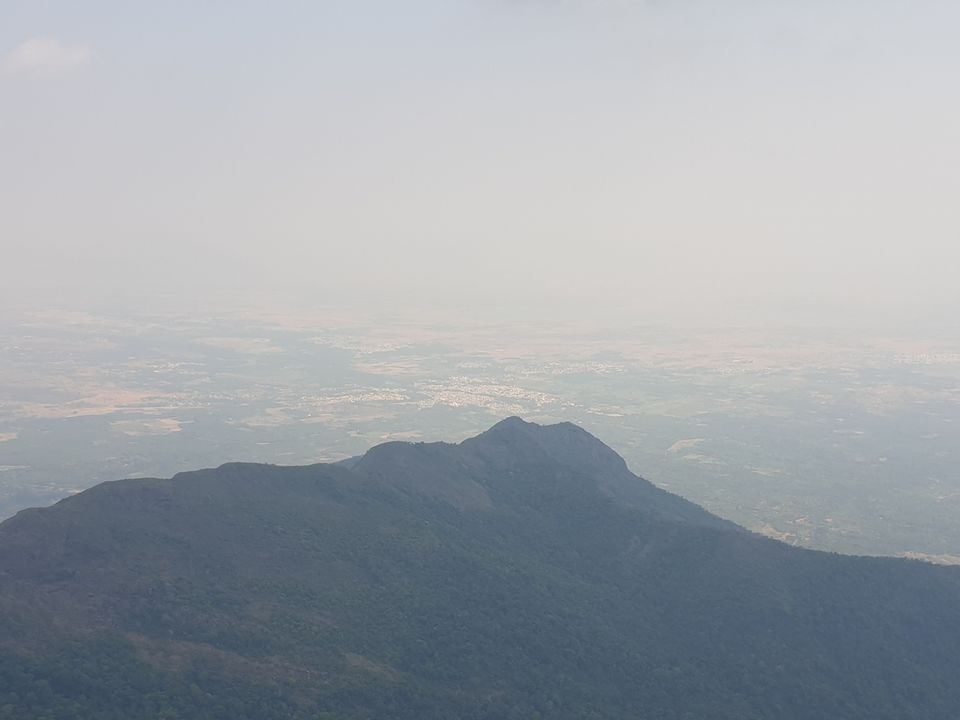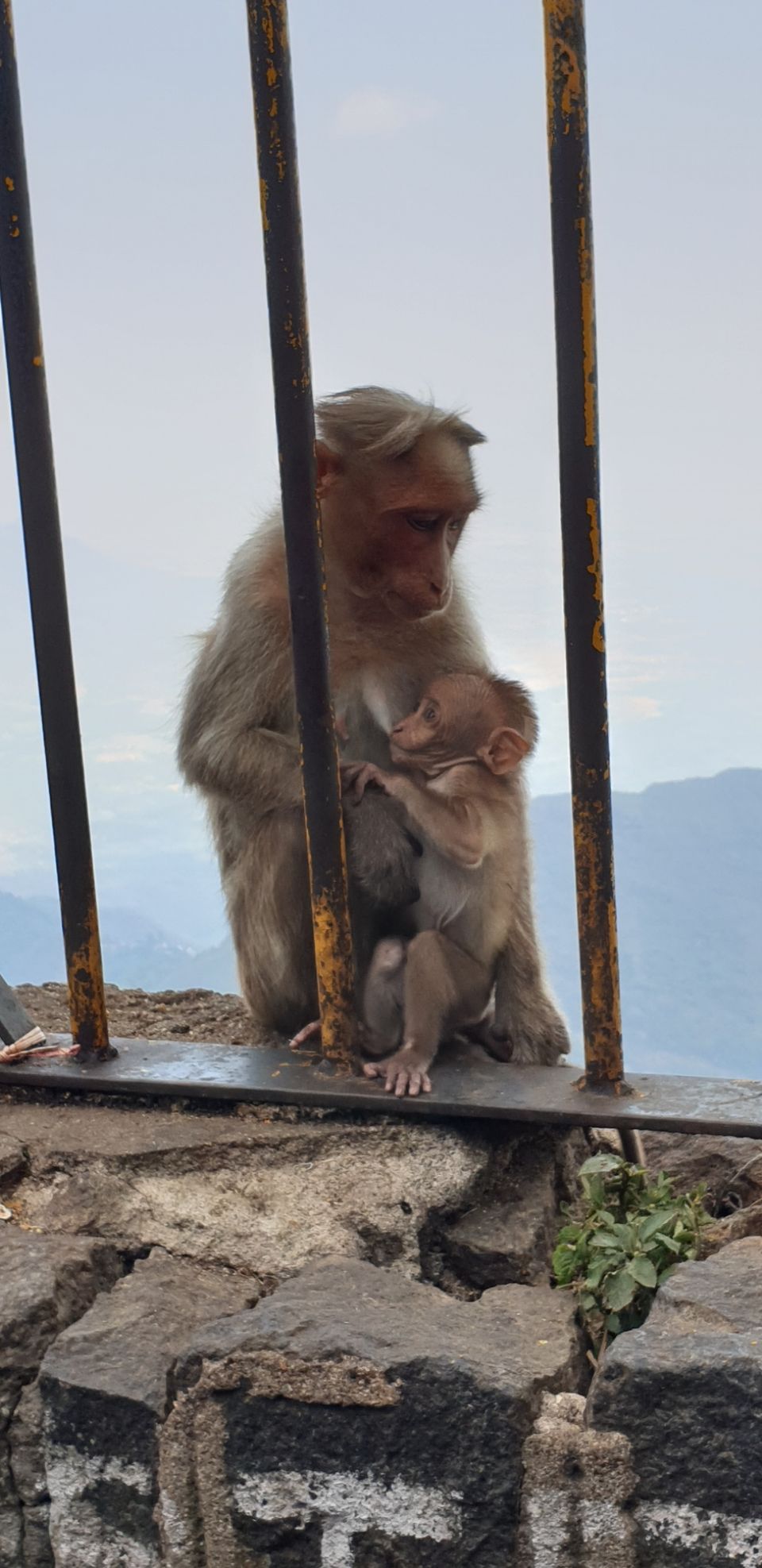 There were few more viewpoints and a lake which comes under forest reserve area. So tourists need to take permission to go inside forest reserve area one day prior. We didn't know this. So we couldn't go inside forest area.
If you need to go there you can book cab one day prior and ask him to take permission from forest department.
So overall it's a beautiful place to visit. And perfect destination for summers.
*Temperature -
In April, Max temperature rises till 27°C and Min temperature falls till 13°C
*Entry tickets -
Coaker's walk : Rs.35 per person
Bryant park : Rs.30 per person
Moir's point : Rs.10 per person
Rest all other places which we visited doesn't have entry tickets.