The trip to Goa was so unplanned. The actual plan was only to visit Shimoga, Jog Falls. I was living in Bangalore and Shimoga was only a nights journey or so. But this story is not about Shimoga. It's about Goa. Our team consisted of two Sri Lankans, three Africans, one Bangladeshi and two Indians. The jog falls were amazing and we did enjoy it, until we were told by the villagers that Goa is just 3 hours away. We could be nothing more than surprised and taken! Goa, the so called "fun" destination is just a few hours away? That's definitely worth the ride, yeah! So we gave in. None of us thought much about the money we had, and got into the train that left for Margaon, the first stop at Goa from Shimoga.
To our greatest shock, the train kept on moving and the time had already elapsed 6 hours since we boarded. It was only when we inquired the passengers, that we found out that it would take some 7-8 hours to reach! Given the fact that our train was one that stopped at all stations. Great.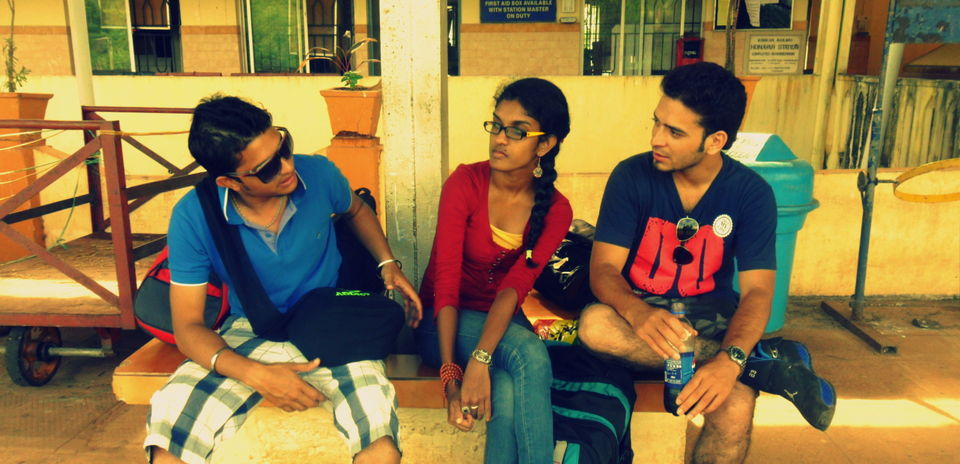 It was night time when we got off at Margaon. Too tired and broke to think, we spent some hours at the railway station. Not so excited for food. Not the real welcome to a city like Goa yeah? Few of our members quit the journey ahead, as they were pretty broke, and was not in the mood and only wanted to get back to Bangalore. Only three of us were left to explore the city of Goa, so we crashed into a small lodge in Margaon, and ate off a street side food joint. We had sea fish which was salty and properly marinated. Being a Sri Lankan, I was glad to have had fish, but was sad that it was still a bit expensive in Goa.
The next day, we set off to the Goa Fort, also known as Fort Aguada, which was a popular destination for movie shooting, including "Bombay", (much greener in the movie) which presently looked more dry. The fort was created to mainly hold back prisoners of the Portuguese government that ruled India back in the 17th century. The fort overlooks Sinquerim Beach and the Arabian Sea. Being in a place that you have always seen on TV is quite a moment. I have couple of these moments through out my traveling in India, which I plan to share in the future. The color of the seat water was more greenish, quite different from Sri Lanka, where you see deep blue waters. I didn't know why. People were taking sea baths like crazy but my interest was more on the street vendors that sold funky jewelry and the maxi dresses with tie and die prints. Oh before I forget, the straw hats and everything else that makes you look perfect Hippie! Regardless of the sad budget, I bought quite a heap of collectibles and clothes of course (I only had two pairs as Goa was not planned)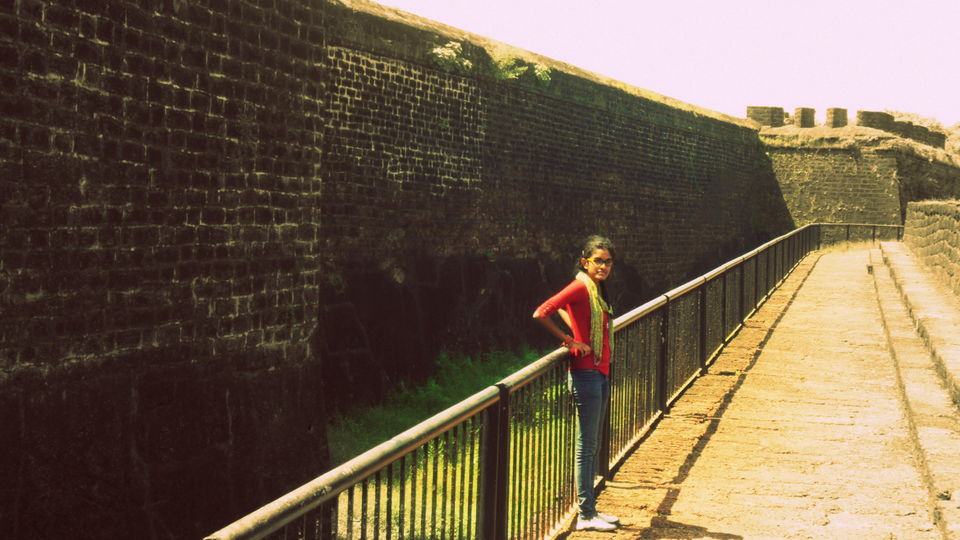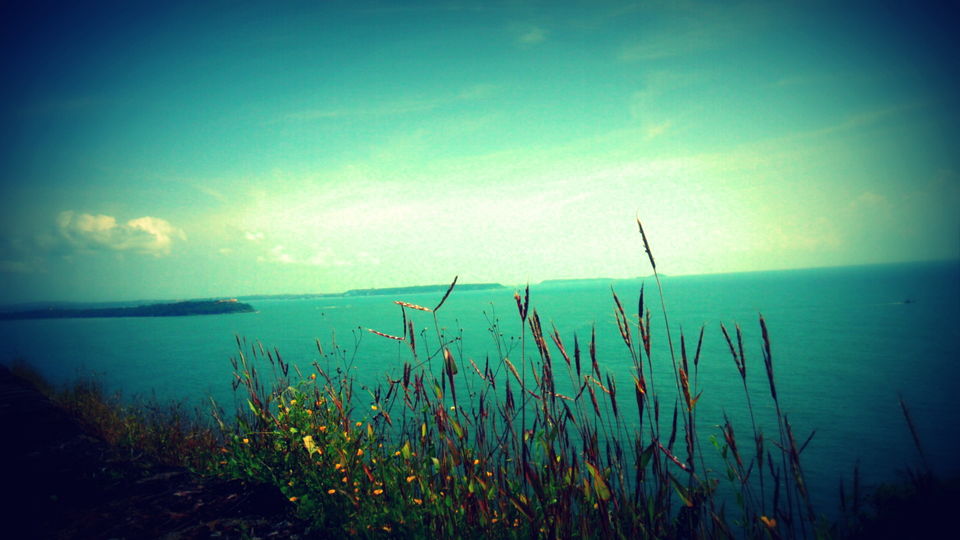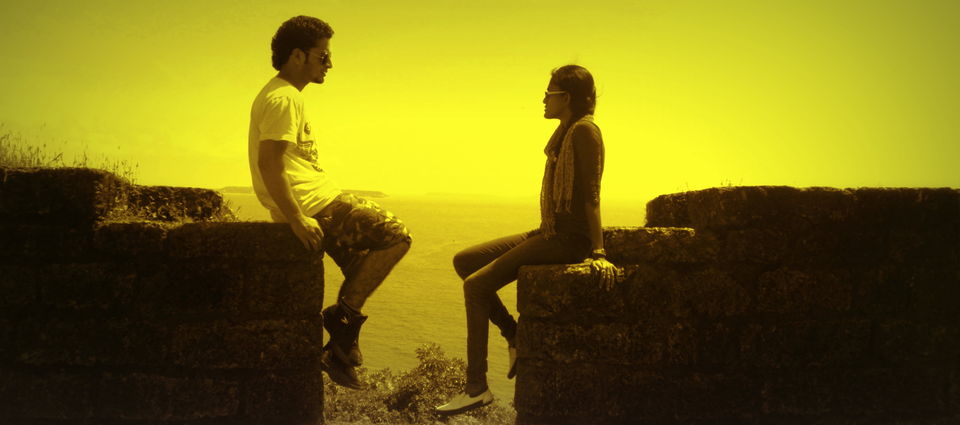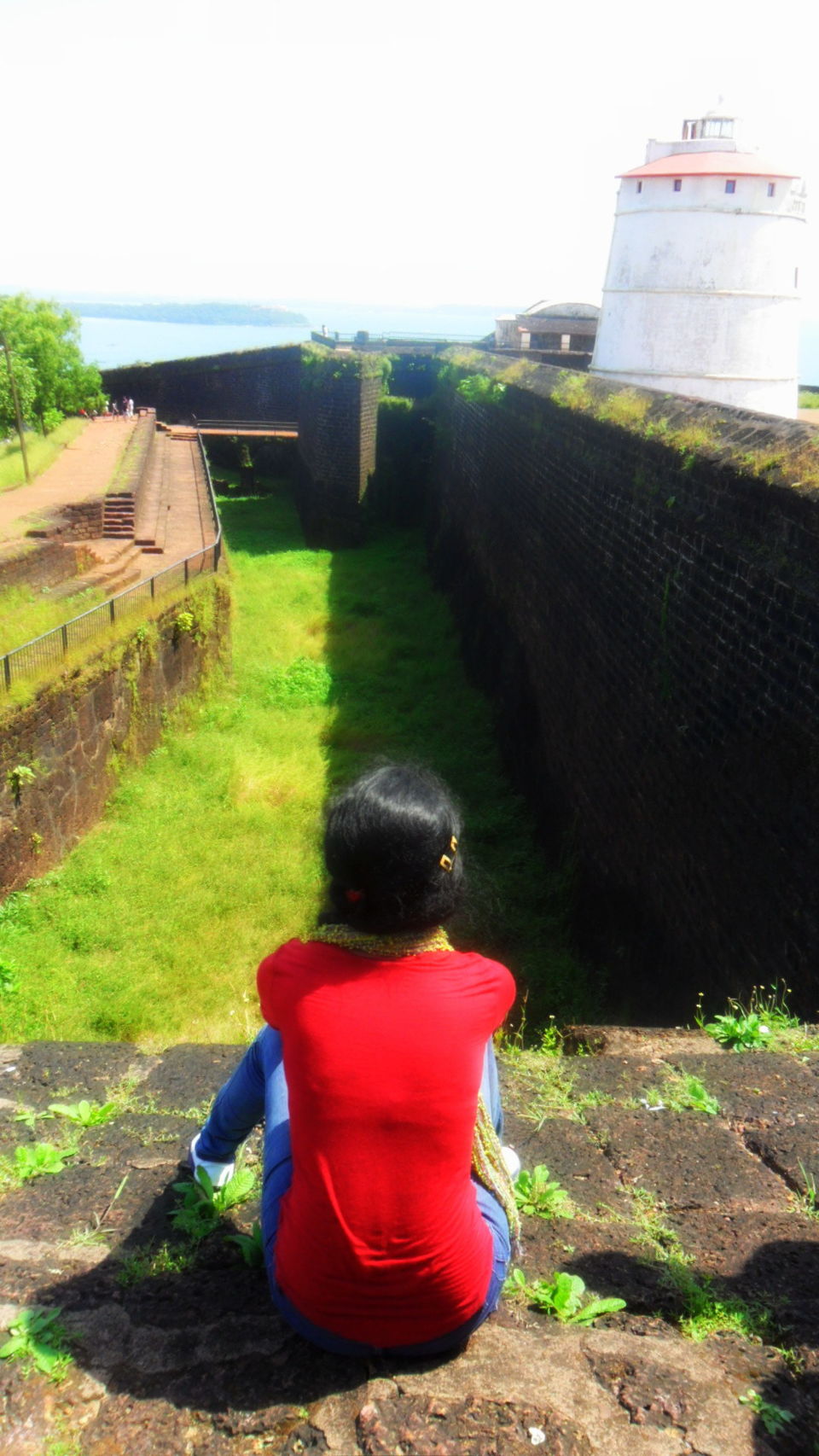 We met Jhon, a local taxi driver who offered us a city tour at only 1000 bucks which includes the trips to the churches, Baga and Anjuna beaches, fish markets in the capital of Goa, that is Panjim. Decent deal, so we hopped in. But what was more interesting was his story, about how he and his family drink every weekends, including his daughter who was just 15 years old. i was shocked, as I tried to compare this free culture to my experiences in other states of India, which were pretty conservative. He explained how deep fried fish makes a perfect combination with beer or whiskey. Fish was something new to my Indian friend, but I agreed like nothing to it. He laughed aloud and said he wants to buy some cuttle fish for dinner tonight, and some beers. Liquor was so really cheap in Goa, you could probably get a good beer at 20 bucks at some places.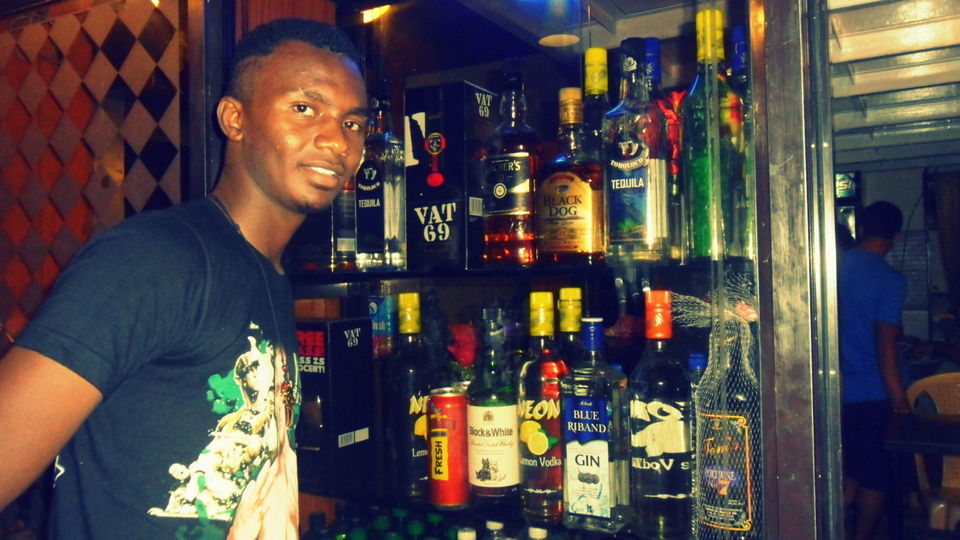 We drove off to a church in Goa, namely "Our Lady of the Immaculate", located in Panjim. The colonial Portuguese Baroque style church was first built in 1541 as a chapel by the Portuguese, was replaced by a larger church in the 1600s, then in colonial Portuguese Goa. The exterior reminded me of a palace in Disney movies. Very filmy. The church was almost deserted, it was just the three of us that were hanging around. We were told by Jhon that the festivals happen in December, where there are large crowds and colorful lighting in the church and much more hassle.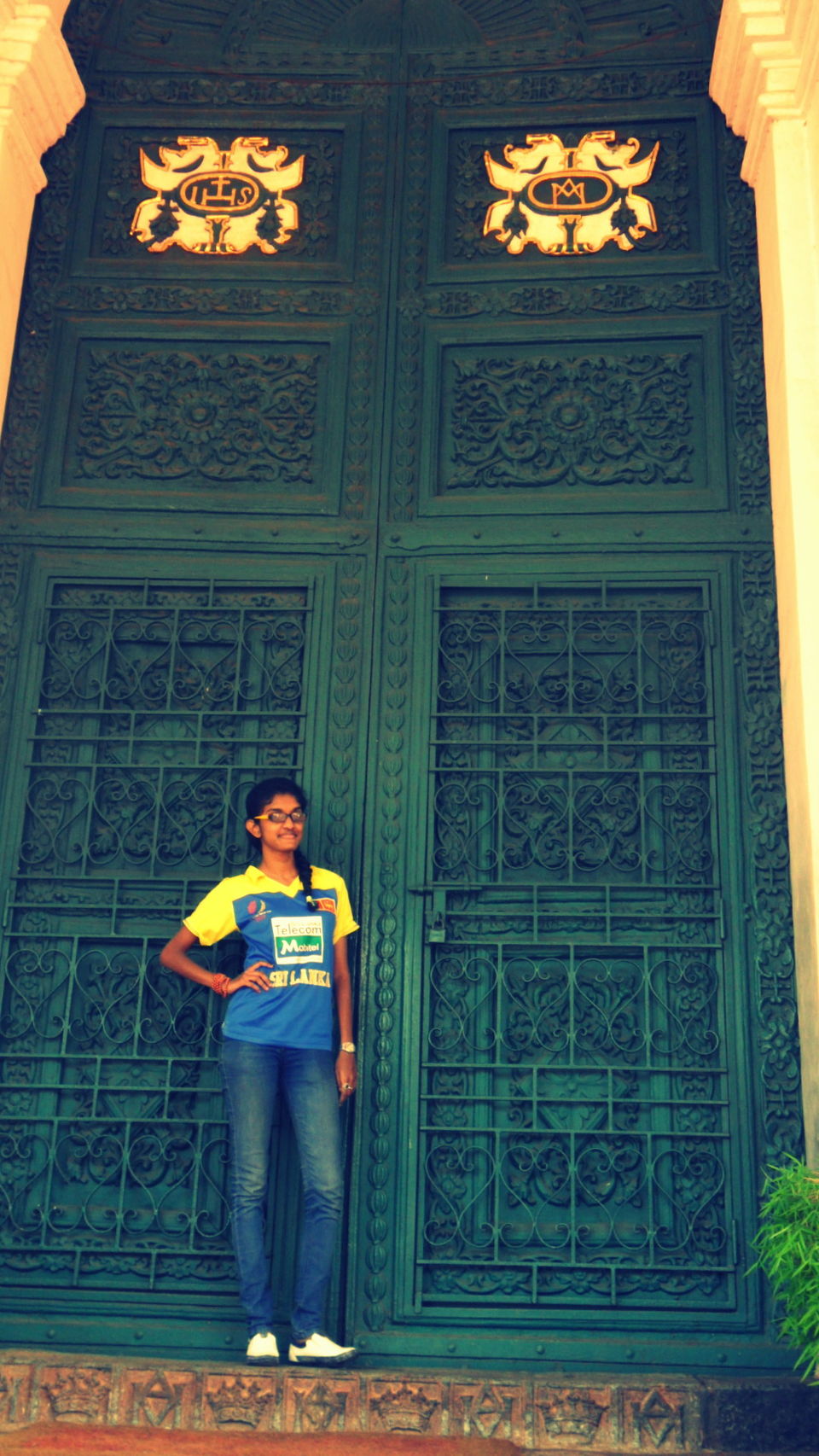 I am not going to write so much about the beaches, it is almost the similar to any other beach. Goan beaches, were a little dirtier than the ones I have seen in Sri Lanka, due to the mass population traveling in and out of it everyday, I assume. Also there is a huge trend of foreigners settling down in Goa for good, due to business and other purposes. Most probably as the atmosphere is friendly, and relaxed it suits the westerns well. It has definitely become a hub of developing money! We were driving around Panjim, visiting museums and a few temples that represent the Hindu community in Goa. But the buildings (Even small tea shops) had the architecture of ancient Portugese, tall white chapel looking houses, and name tags like, "Alfonzo, Domingo and Sylvia"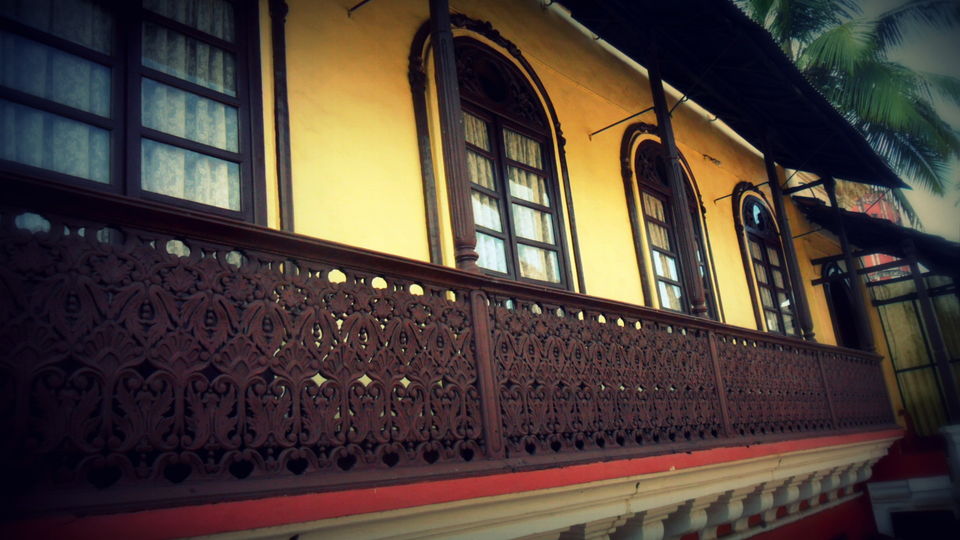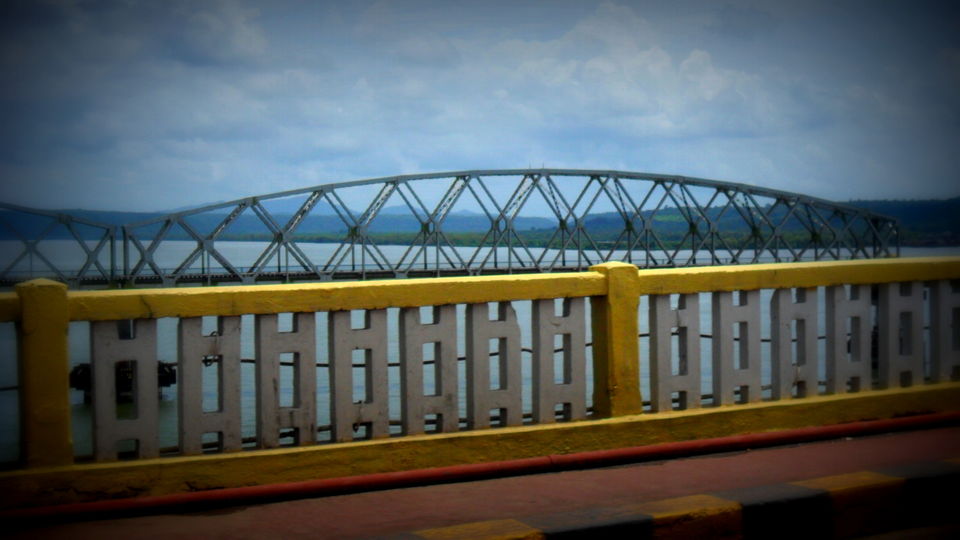 The interesting thins I learnt about Goa, except for the fact that its quite a small state, is it's traffic system. They had no traffic light systems, and all the drivers are supposed to drive with mind-communication. Read the gestures and drive safe. To be honest I felt that's the best way. Depending or relying on the traffic lights system has actually created havoc in Delhi and Mumbai. Goa, being a small city does not need a lot of complications. Jhon said that they hardly get to see an accident.
Leaving a lot for travelers to see in Goa. The sea actually didn't surprise me. I have grown up seeing it all my life in Sri Lanka with such easy access. But it sure was a moment to see my Kashmiri friends seeing it for the first time in their 24 years of life. They went crazy. It was a good trip, and I am glad we took the stand, even being broke to the core. I would never have seen Goa more closely otherwise.