Goa - "where dreams comes true"
Amazing state of India.
Day first, we reached to Goa Airport near about 13:20pm. After that we take taxi to go to our Villa which is located in Candolim.(Villa 10, Candolim).
And reached their near about 4:00 pm.
After that we relaxed for some time.
Then we take scooty of villa guard and buy some grocery items for our kitchen.
And the best part is to cook food with our team in kitchen. And we made Rice which is very delicious.
So, Day 1 over!!
You can also watch our Goa Trip Video on YouTube by simply search " Singh's in Goa" .
https://youtu.be/4KM_1UqRFYA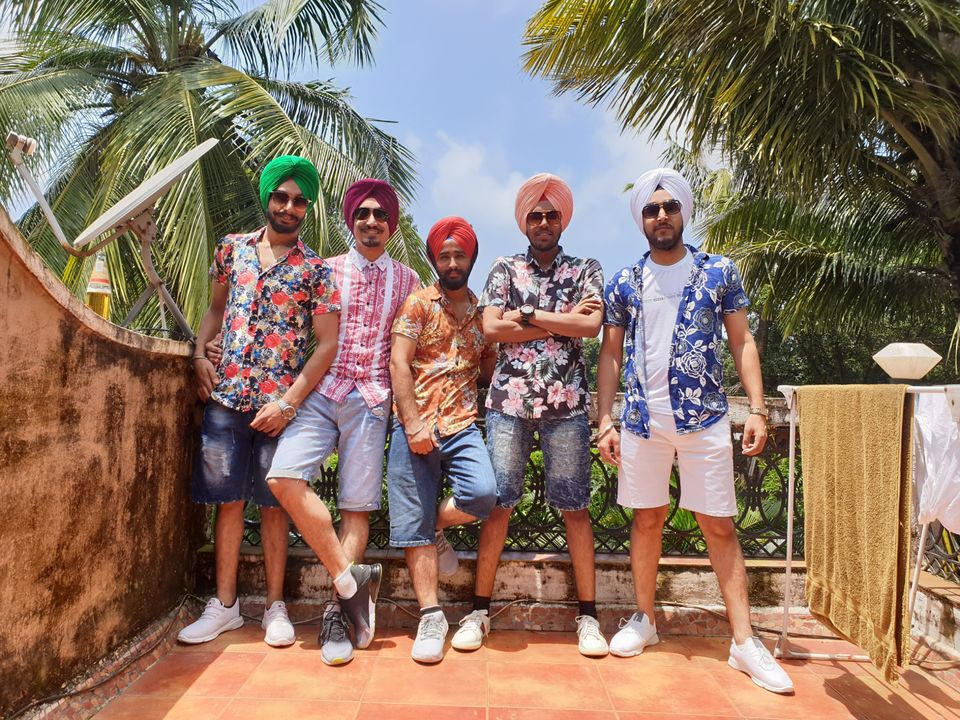 It's a day 2, and we wake up early morning and visit Candolim Beach. A very beautiful infrastructure design their before you enter the beach area.
(Picture 2)- Candolim Beach parking area.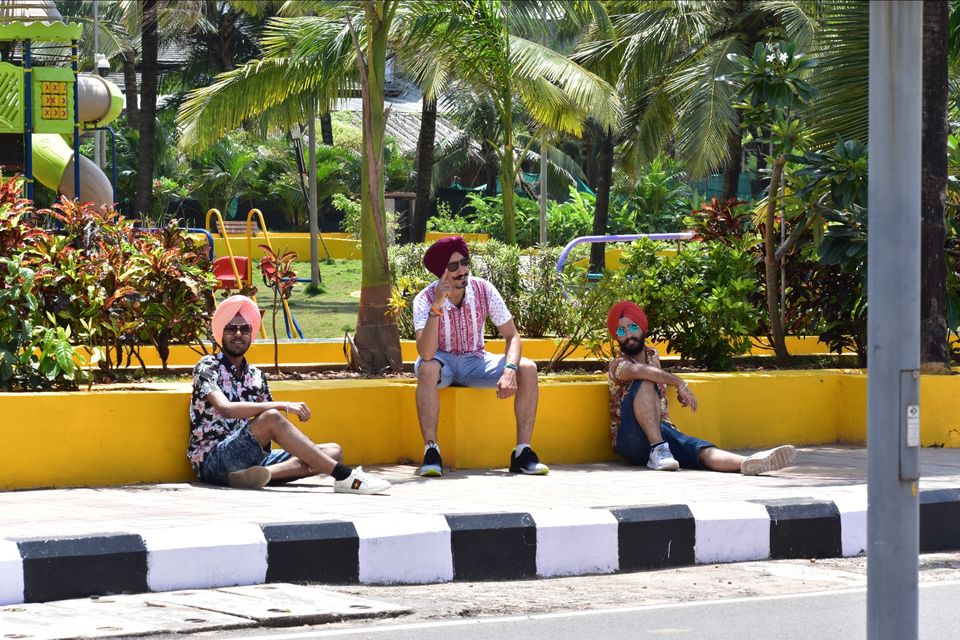 After that, we meet some peoples from all around the world. we clicked some picture there and relaxed for some moment.
After half an hour drive from candolim, we are reached to Chapora Fort, Goa (near Vagator Beach) .The fort where "Dil Chahta Hai"movie shoot. Entry fee is free. One thing that you guys definitely enjoying- The road trip while going to Chapora Fort. The Place is Amazing, the view from the fort looks awesome and you see the unpredictable view of vagator beach.
[Must Try: Please try maggie near chapora fort parking)]
It's evening now and we are going to Baga Beach one of the best crowded place of North Goa. Where we see the sunset 🌞.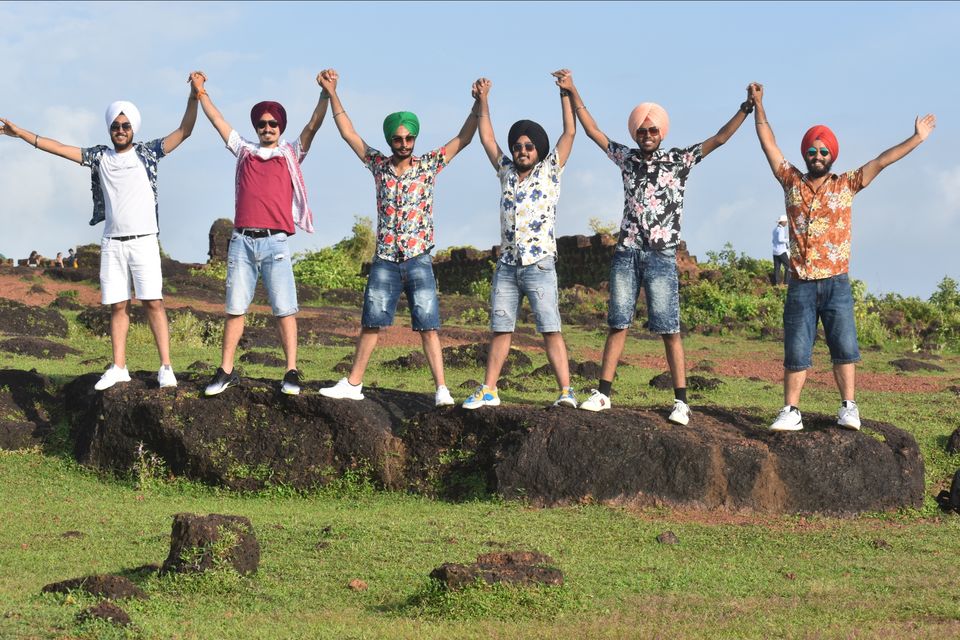 *Food at Baga Beach*
The food at Baga Beach is very costly but delicious. You can enjoy sea food, veg. And non-veg. Food also.
We celebrate at Baga Beach with doing Bhangra and people come with us and do Bhangra. Really a happiness spreading at that moment.
Now Day 2 over and we reached 11.00pm at our villa.
You can also watch our Goa Trip Video on YouTube by simply search " Singh's in Goa" .
https://youtu.be/4KM_1UqRFYA
Now it's a day 3 early morning, and Today we are going to South Goa.
We booked a car (Rent for one day was 2900/- but you have to take for 2 days atleast. And you can bargen for that also).see picture of car).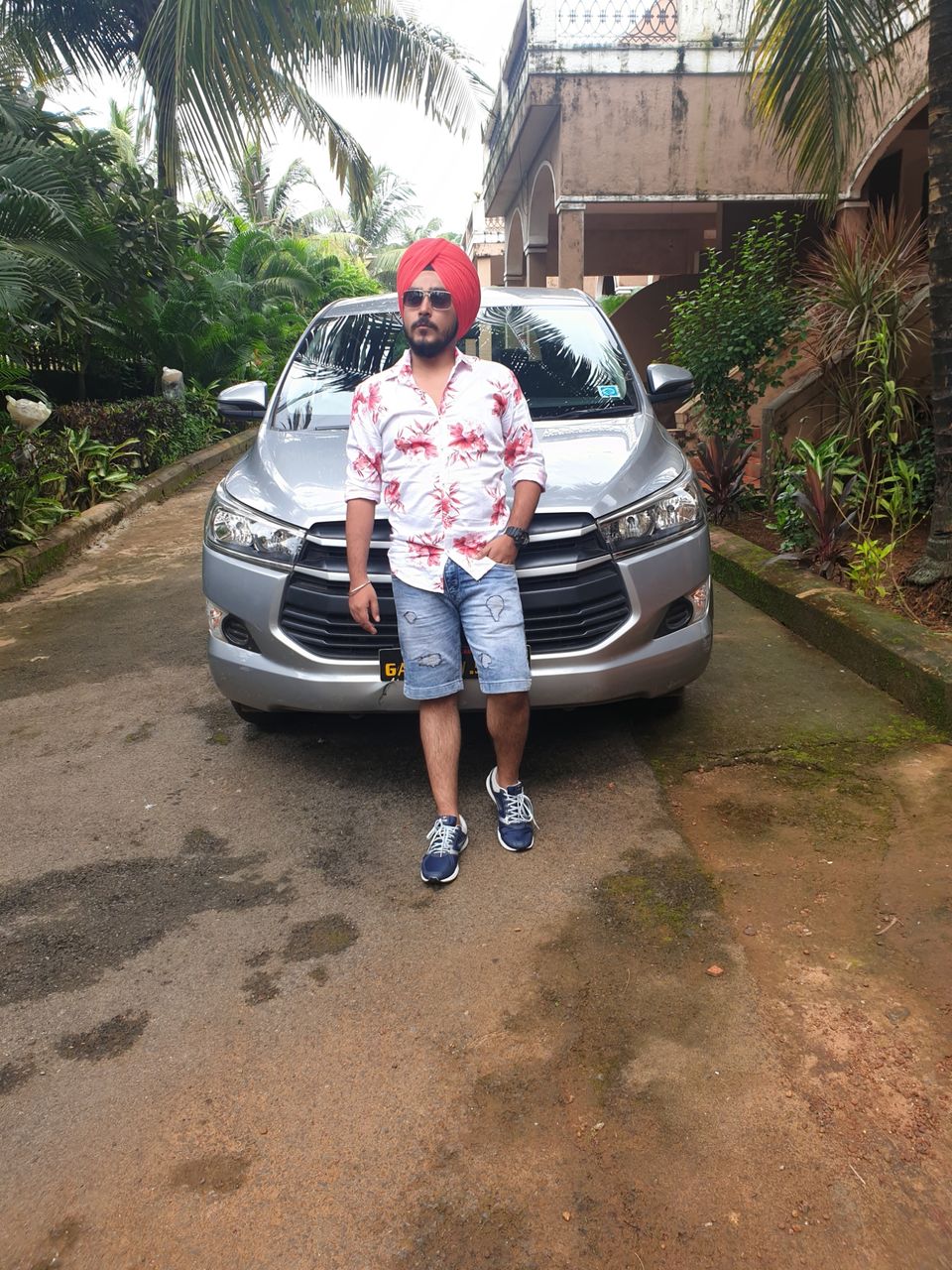 we are leave from our villa at 11.00am and we take Nerul highway route. On the way, we cross Verna, Margaon, Nagorcem a big cities of Goa. You can also visit Colva beach .you can reach their before enter to Margaon city. You must visit Margaon city, it's truly a Portuguese touch.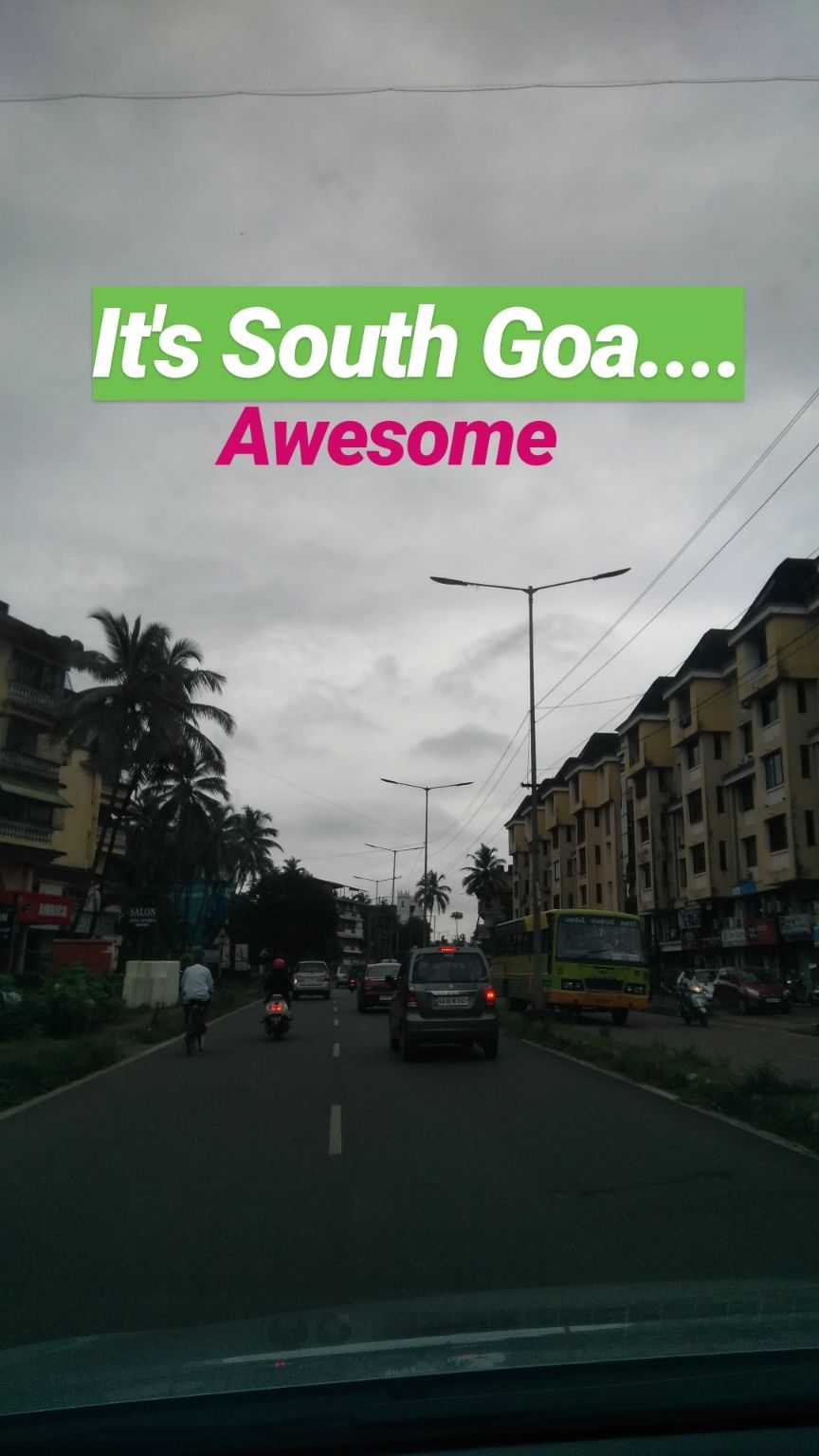 And we reached "Palolem Beach" nearly about 2.30pm. one thing, when you are heading towards Palolem Beach you see the very beautiful village 'utopia'.
Palolem Beach is very peaceful place. Most of the families are visit there. And too much Russian people are come there. We also eat food in shacks.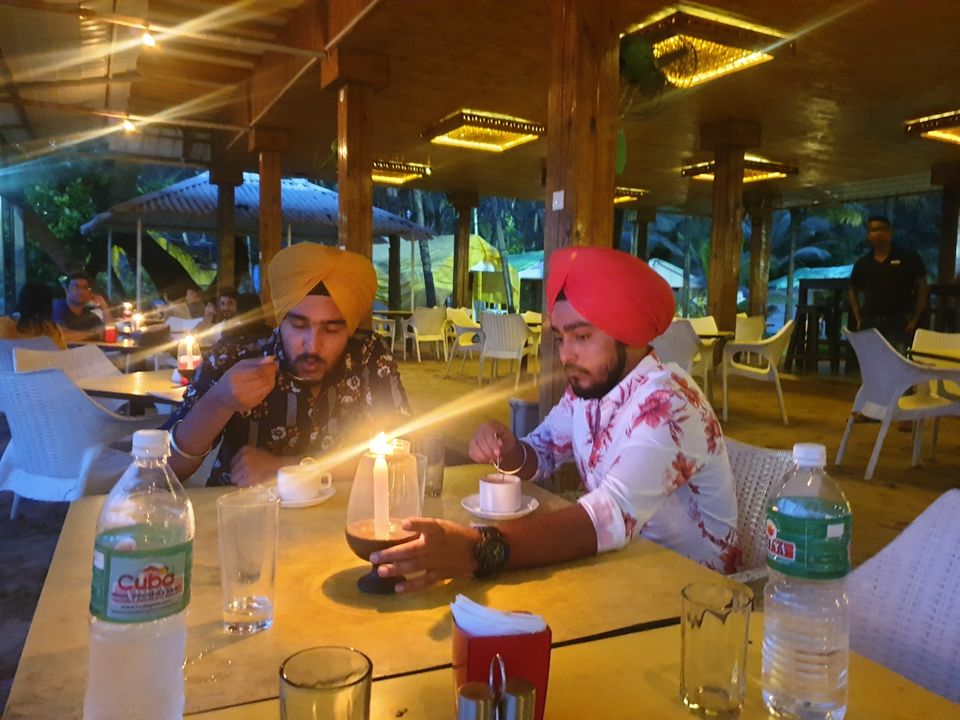 Now it's an evening in Palolem Beach, and we are go to play cricket in beach and it's a very unique experience.
It's 7'0 clock and we are leaving the Palolem Beach And reached our villa nearly 11.00pm.
Day 3 over and it was a very good "road trip i have ever done in my Life".
You can also watch our Goa Trip Video on YouTube by simply search " Singh's in Goa" .
https://youtu.be/4KM_1UqRFYA
So finally it's a Day 4 . And we are going to Panjim City on scooties.
We leave our villa at 10.00am. we have Yamaha fascino, we choose this scooty because Honda Activa condition is poor. They charge Rs. 300 per scooty for one day but you have take it for minimum two days(it is compulsory).
Note: Make sure you have to take only that scooty which have yellow color number plate because Police easily recognize that they are tourists so they can't stop you. But make sure you have to follow rules and regulations.
.
.
.
.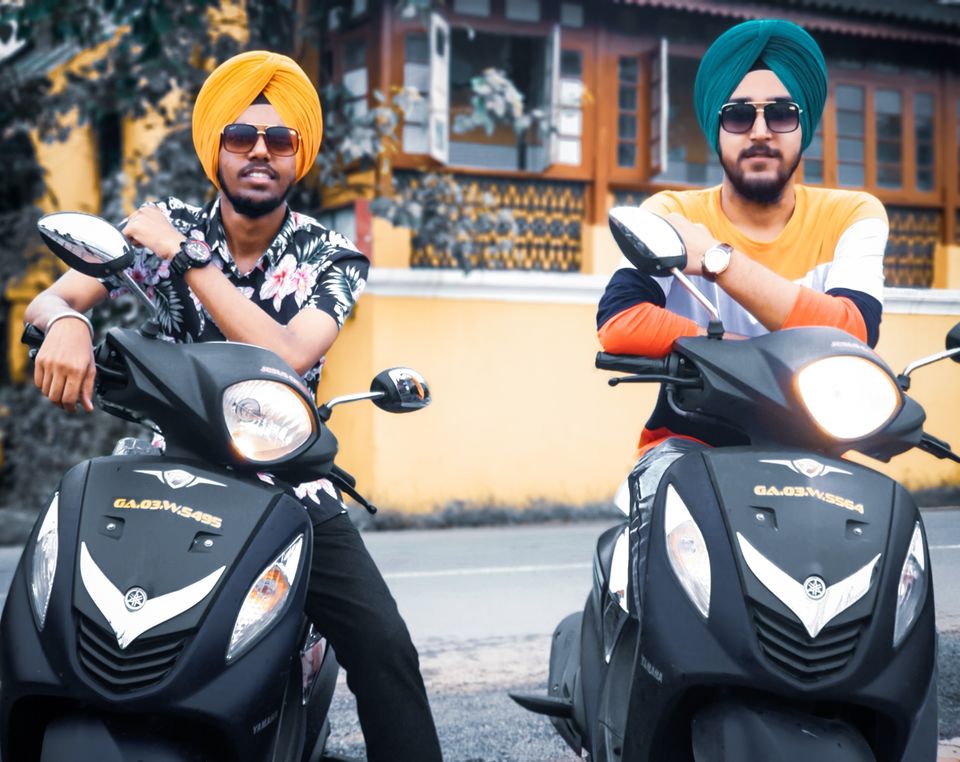 Firstly we are going to Panjim by ferry from Betim Ferry Terminal to Panaji Ferry Terminal. This ferry is run by Govt. And it is free of cost people take their vehicles on it.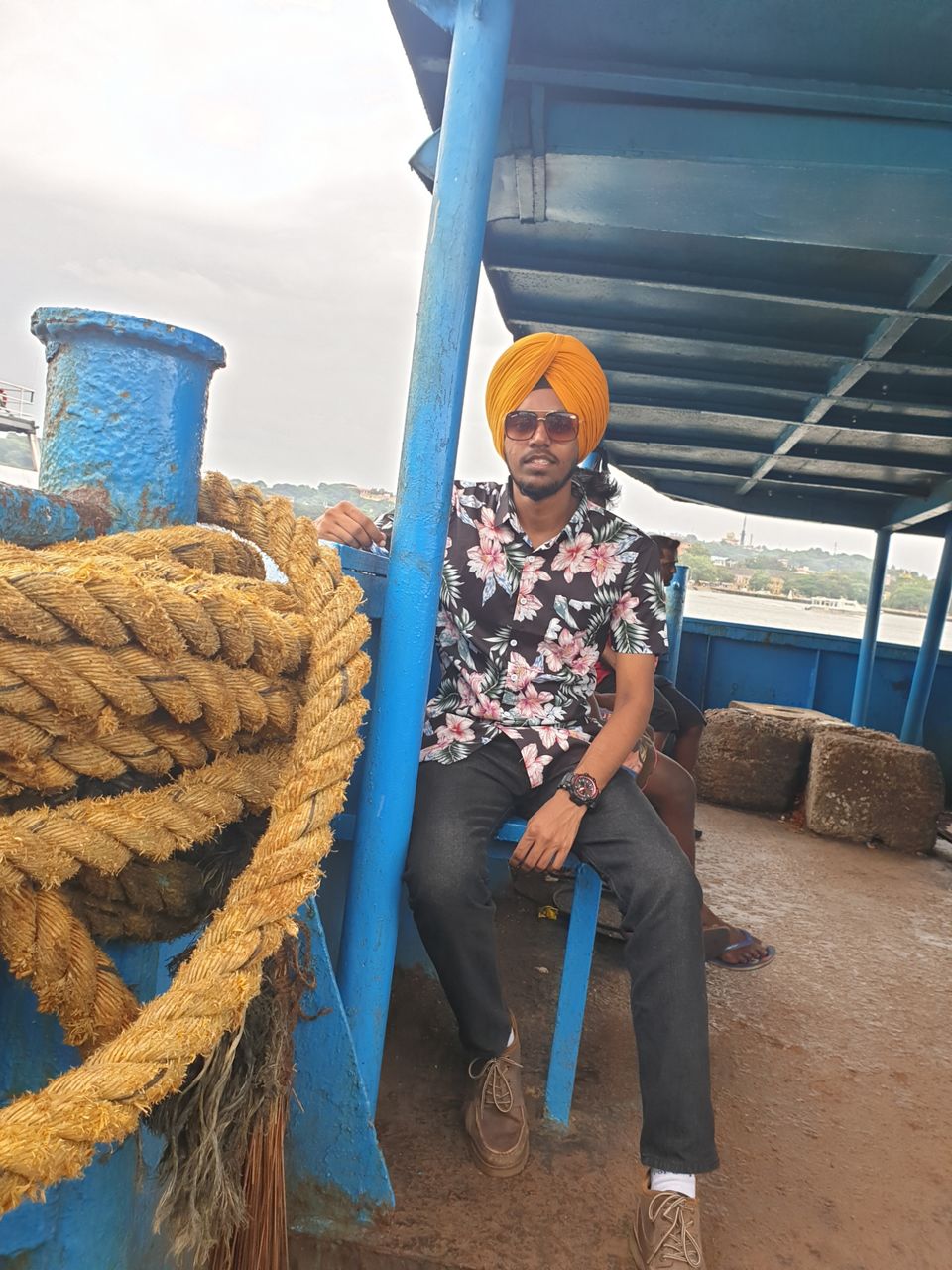 Now we are going to church of our lady where Simmba movie one shot take there.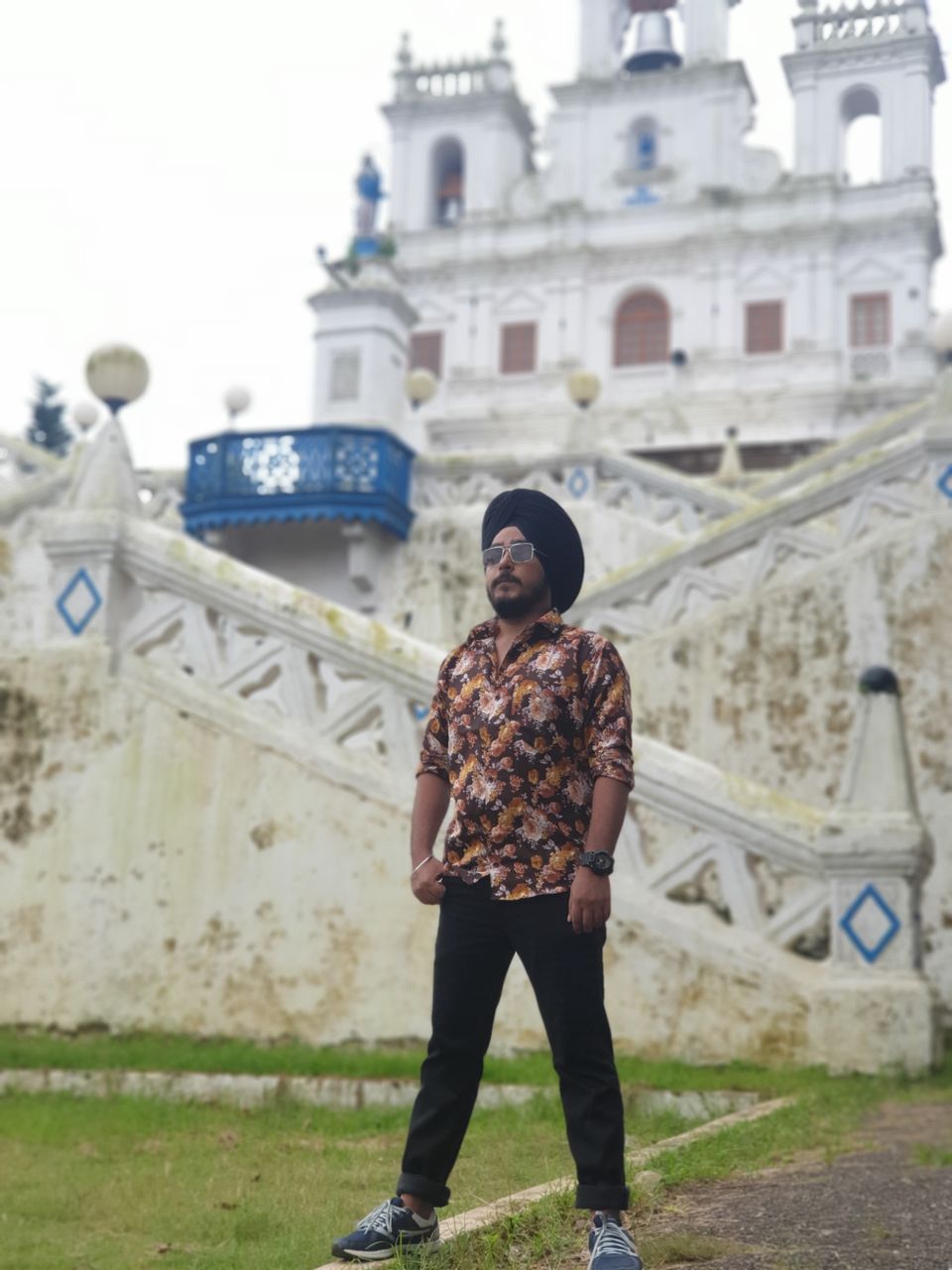 After that we reached to Basilica of Bom Jesus church in Panaji. It is very good, neat and clean place to visit.must visit place. This church holds the mortal remains of St. Francis Xavier. Some people says that the nails of mummy increase every year little bit.😲
.
You can also eat food in Udupi Restaurant near to the church area.
Now its time to leave Panjim and back to villa...but its our last day in Goa so we decided to enjoy nightlife of Goa again ...so we are going to Baga Beach instead of Villa😂.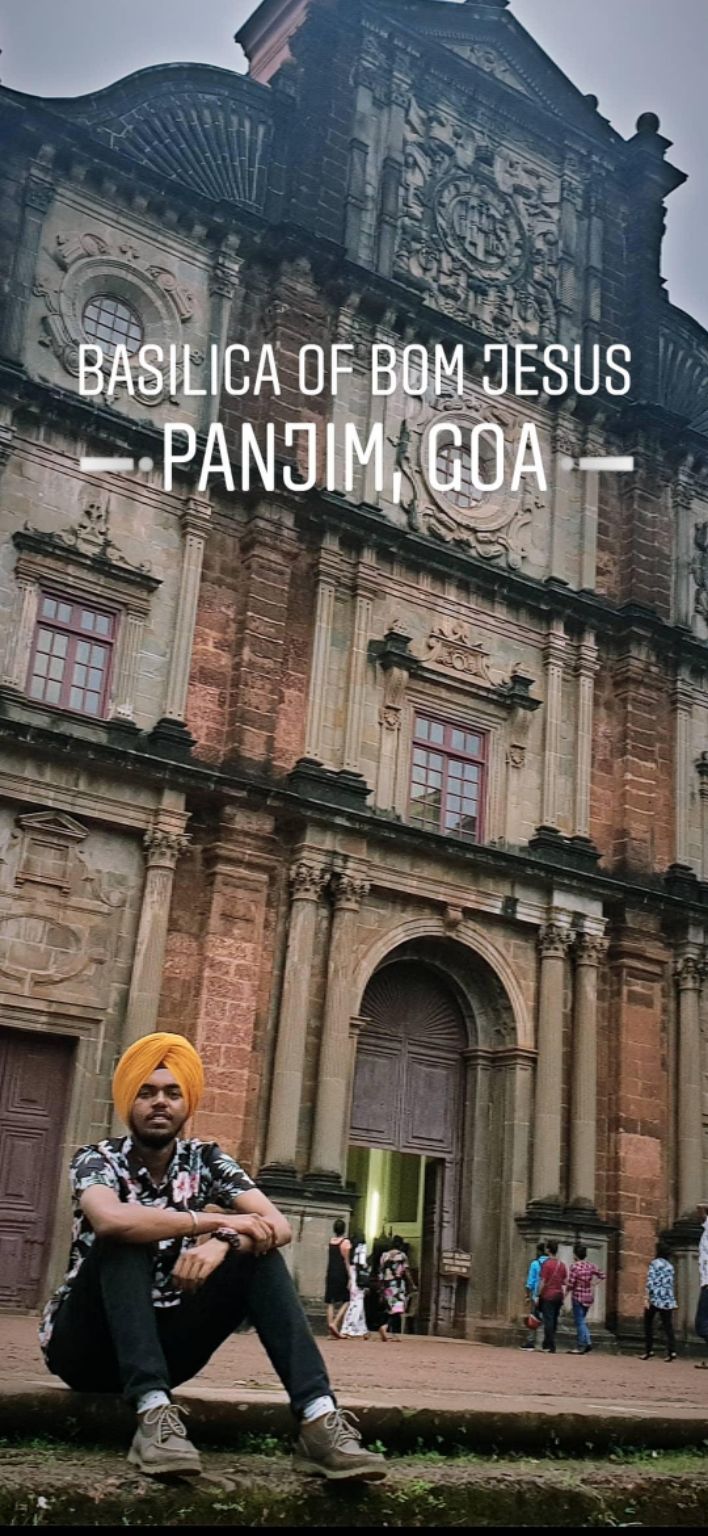 In goa there are too much casinos but we decide to take a tour of outside.
Casinos are little expensive also.
But if you can afford then it is a must visit place.