Goa is a state on the southwestern coast of India within the region known as the Konkan.
Couple travel goals - We successfully covered southwestern coastline of India and for the same we started our journey from Delhi.
Day 1 Delhi to Goa
Convenience Details
Delhi (Indira Gandhi International Airport) to Goa (Dabolim Airport).
Hotel Details:
M - The Business Hotel in Vasco Da Gama - Sea View rooms
On the first day we decided not to rush for anything. In our view best decision was to take a stay near Goa airport. Our hotel is 4kms away from airport and approx 2 kms away from railway station. We cracked a good deal as we booked our hotel 3 months before.
In the evening we hire a scooty and decided to drive for few kilometers and cover Panjim and church.
We went to the "Our Lady of Immaculate Conception Church" its in the heart of Panjim, its famous for its architecture- double sided zigzag stairways. Panjim offers very good options for dinner also.
Vasco to Panjim Distance - 28km approx route was amazing.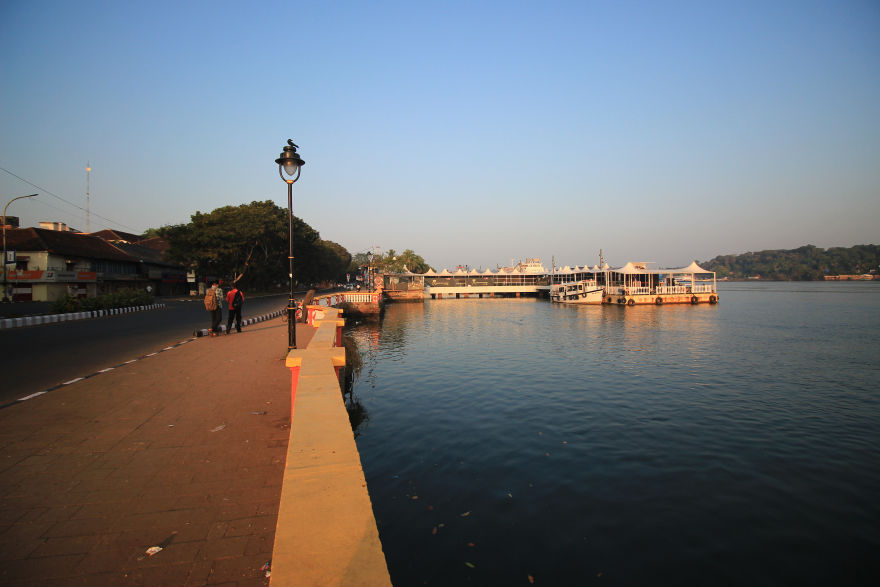 Day 1 comes to an end and we enjoyed our few kilometers drive a lot.
Day 2: Vasco -Da-Gama and North Goa
We started our day, early in the morning and explore few places in vasco.
Japenese Garden, MPT - Mormugao Port Trust, Baina Beach and fish market.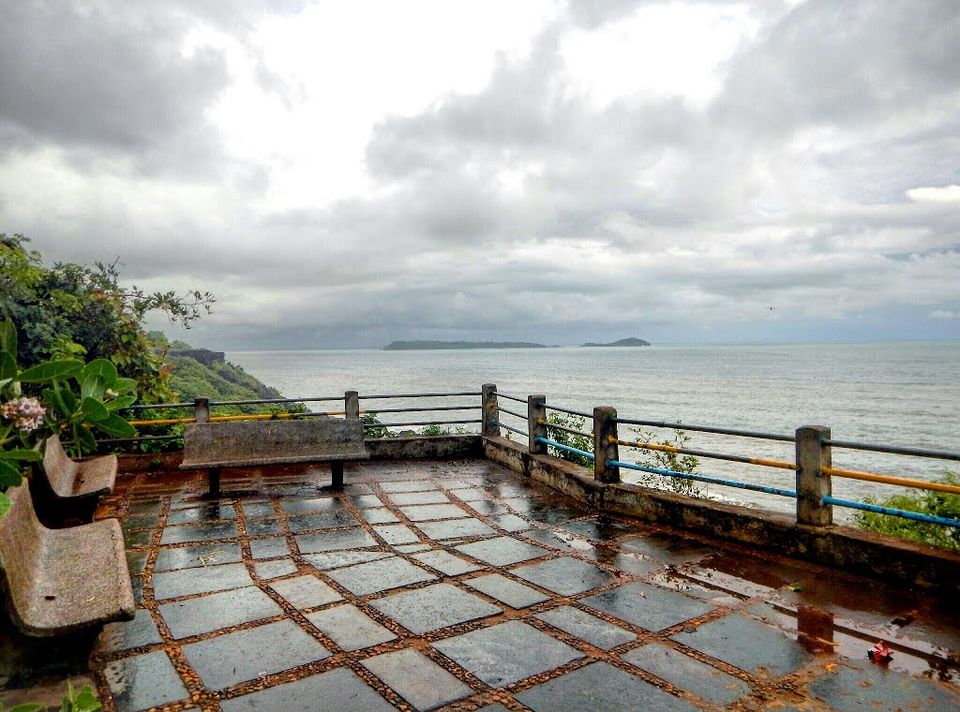 After visiting all these places, we had our breakfast and packed our things. Now its time to explore North Goa.
Convenience Details
We took a bus from Vasco to Panjim.
Panjim to North Goa near Calangute beach.
First we located our new hotel which we booked through airbnb.
We were tired, by the time we reached to our room, we had our lunch there and then we hire new scooty to explore new places. Don't forget to keep aadhar card or any other id proof as it is required to hire a scooty.
Places Visited In North Goa
Chapora Fort, Vagator Beach, Anjuna Beach

We reach anjuna beach in the evening & have an amazing sunset view, apart from sunset it is famous for "Curlies". Finally day come to an end, we spend rest of our time on Baga beach and Calangute beach.
Day 3: North Goa and Panjim
Now our excitement is on peak to explore new places as we fall in love with Goa.
Places Visited
Sinquerim beach, aguada fort, Panjim cruise
North Goa to Panjim free fairy is available (timings - morning to late evening), you can load your vehicles also in the fairy . Everything is free of cost.
Again we spend our time on calangute beach and also had a dinner on the beach this time.
Day 4 : North Goa to South Goa
Now its time to explore other parts of Goa. We checked out from hotel early in the morning and returned our scooty. Then we catch a bus for next phase of our journey that is "South Goa".
Convenience Details:
North to Panjim Bus stand
Panjim Bus stand to Margaon Bus stand
Then we hire an auto to locate our new hotel/homestay. You can also hire taxi directly from north Goa to South Goa (Cost approx. Rs. 1200-1800).
Hotel Details:
Again we booked our stay via Airbnb - Shwetali's House (SuperHost) near Colva beach, South Goa.
Shwetali's House is awesum with each and evey amenities like swimming pool & many more.
Now its time to explore peaceful and calm places of South Goa. So we again hire a scooty.
Places Covered
Colva beach, its on walking distance from our homestay.
Majorda Beach (Famous for white sand)
Sunset beach
Day 5 : South Goa
We started our journey early in the morning as we were interested to see Dolphins.
Dolphins can be seen near agonda beech or palolem beach.
Places Covered
Agonda beach
Palolem beach
Cavelossim Beach
Betalbatim Beach.
Agonda beach is mostly covered with foreigners. It is far from colva beach (41 kms).
We took around 1 hour 30 minutes to reach agonda beach from colva beach. We started our journey at 6 a.m.
After reaching on the destination we hire a boat to see Dolphins , Butterfly island and Honeymoon island. It will cost us around Rs.1000 for both of us.
It is worth to visit above mentioned places.
You can hire the boat from palolem beach also.
Now we were on the way back to Colva beach and we saw Cashew Nut (kaju) trees all around.
At one place we stopped and asked for some kajus. Caretaker of the farm was really nice person, he helped us in getting kajus direct from trees. We tasted Kaju fruit, it is used to make local Feni.
After collecting so many kajus, we had our lunch on the way and also had some refreshments to keep our energy high for the remaining day.
We covered 2-3 more beaches on the way back to colva beach and enjoyed sunset also.
Day 6 : South Goa to Mrudeshwar Temple
We returned our scooty early in the morning because we need to hire other transport to reach Mrudeshwar.
Convenience Details:
Colva beech to Bus stand(Margaon) via Cab
Margaon to Mrudeshwar temple - Bus
Bus service from Margaon to Mrudeshwar are very few. Please check with the station master. One train is also available to reach Mrudeshwar, do check it before leaving your place.
This temple boasts of the second highest statue of Lord Shiva in the world. The Shiva statue here is quite an impressive one and will surely leave you with a humble sense of tranquillity.
Temple remain closed at 1 p.m and reopens in the evening.
After having darshan we decided to explore Gokarna, but we have less time in hand, because we took train this time. So, we explore "Bhatkal" a place near to Mrudeshwar temple. Finally we board our train from bhatkal railway station.
We reached margaon at 7 p.m. Train journey is really a memorable one. It crossed from many tunnels and bridges on the way, we enjoyed them a lot.
Day 7 : South Goa to Delhi
Last day in Goa or i can say last few hours in Goa. We decided to live them to the fullest, our flight was in the evening and time required to reach airport from colva beach was around 2 hours maximum. Now we went for some shopping and bought lots of stuff.
Its a place which you wanna visit again and again, each and every time it gives you new experience, new life, new hope.
Now its time to say Bye to Goa.