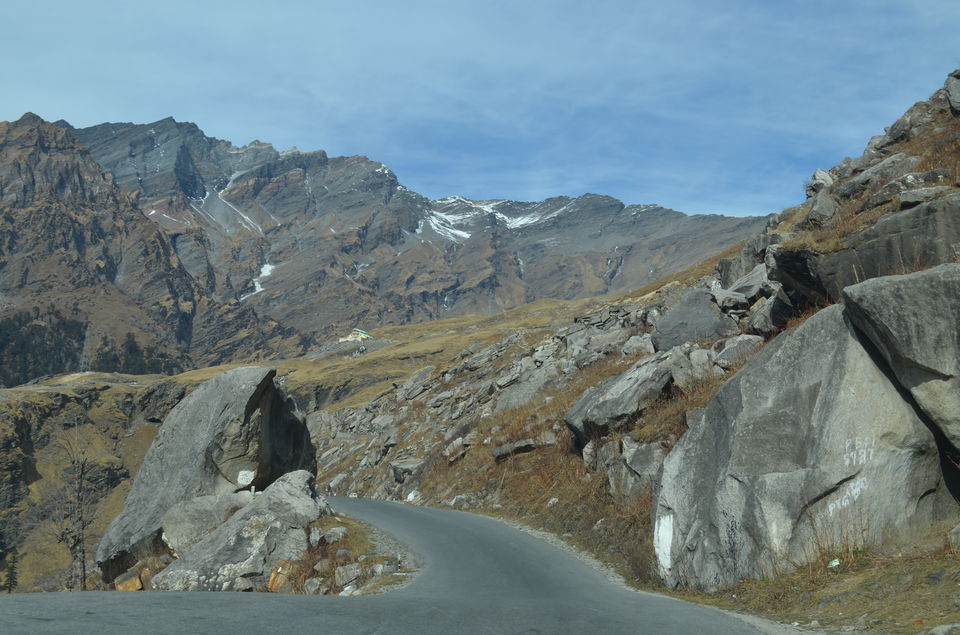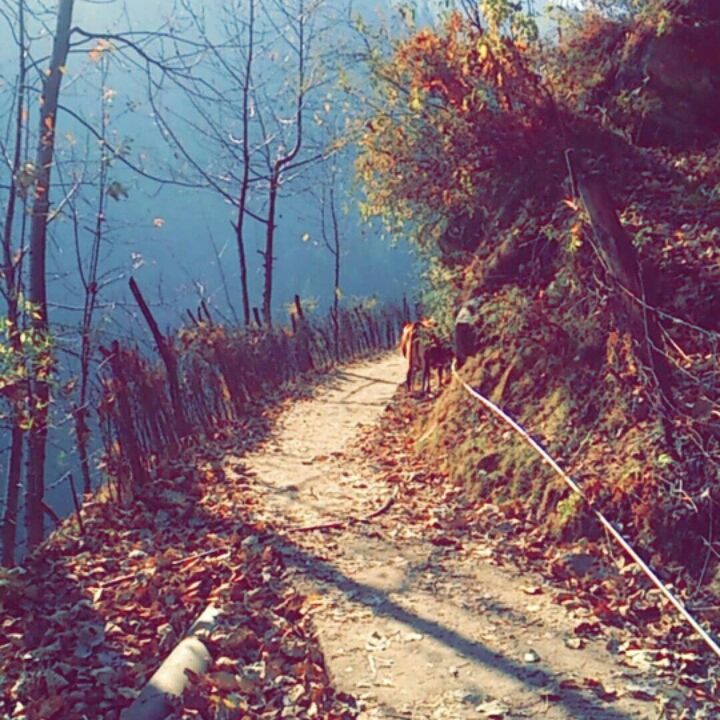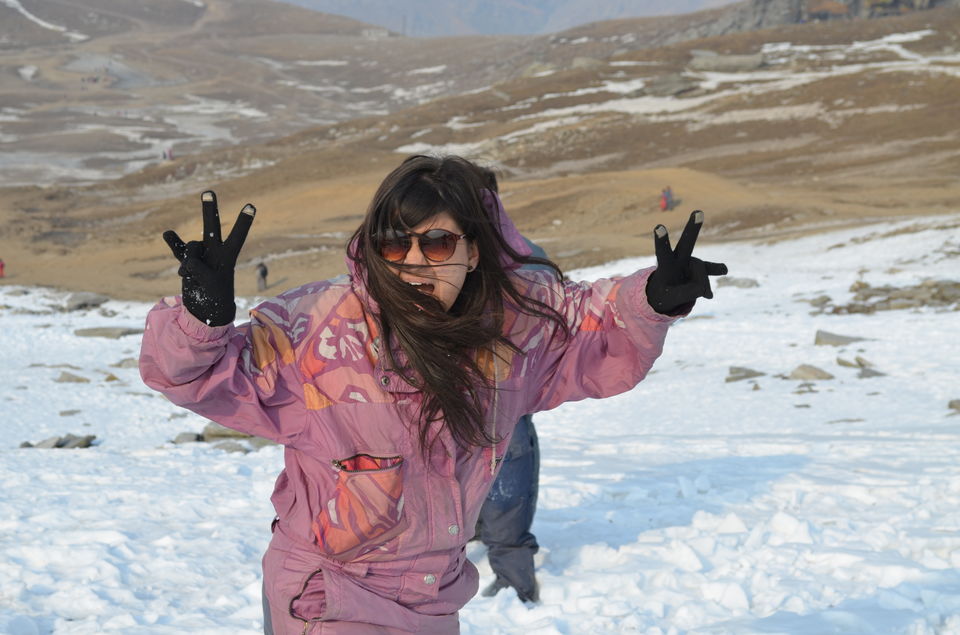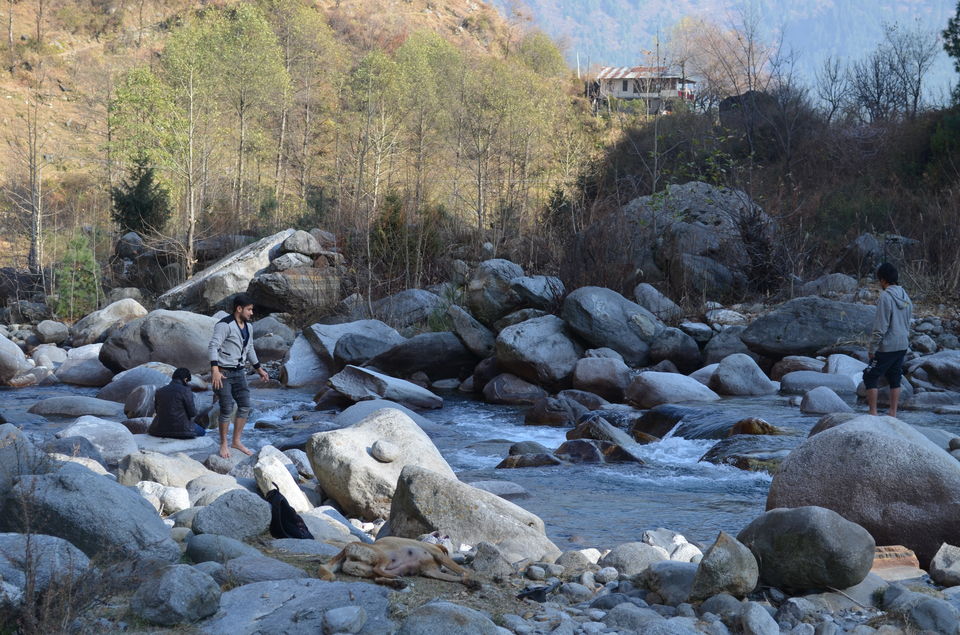 OLD Manali....Where I witnessed snowfall for the first time and almost got run over by a cow!!
Travelling during college days with friends, no questions asked, make shift plans, super low budget, is the best experience. December is an off season to travel to hill stations, especially if you are from Delhi. People think that you are stupid if you are going from a cold place to a super cold place. But for us friends, it has been about off-beat travelling.
So we started off with our journey in the much preferred form of travel i.e a Volvo, taking us from Delhi ISBT around 8pm and dropping us at Manali by 6am. The route is un-noticeable as you pass by landscapes through the night but when around 4 in the morning you wake up, there is a beautiful sight of prodigious mountains and valleys welcoming you to Himachal Pradesh.
Manali is a go-to destination for EVERYONE (yes you read it right) who lives in Delhi, Punjab or surrounding areas. It wont be a shocker if you are strolling on the "much famous" mall road and you happen to meet someone you know. But that is not the case when you go there in Winters, its not at all crowded, its quiet and its beautiful. We planned to stay in Drifters Inn & Cafe. If I happen to or have to go back to Manali, it will only be because of this B&B. Amazing is an understatement for this place. There are very less places where you feel like not leaving and just embracing each and every moment with the people who make such places amazing, and Drifters Inn is one of those places. Nishant who runs this place, is a humble host and he makes sure that whatever you want, you get it. He is there to help 24x7. But the person who takes the cake away is Rayo, he is the second in command (as he calls himself) and OMG he cooks soo well. We hogged like bears during our stay in Drifters. Situated in Old Manali, its not difficult to reach this place, just get off the bus and hail a cab asking him to drop you at Drifters and they know it! Do not pay more than 200rs for a cab and 100rs for an auto rickshaw.
As far as seeing places around is concerned, ask Nishant...he drew us a small map to this trek to a river side. During the trek we had no idea where we were going or where we were or what the name of the place was but it was all worth it once we arrived the destination. Mountains all around and the sound of water crashing on big rocks and the scenic beauty with not a soul around, just you and people you want to be with, its all worth it. On the trail, beware of cows and stupid friends who scare the shit out of the cow so that the cow rages towards you and therefore scaring the shit out of you (yes that happened to me). Dont worry, you wont feel lost because you cross a village and locals will guide you, also watching the locals busy with their day work is mesmerizing. How different life is for them than what we have.
Word of caution- Get some sandwiches packed as well as something to drink because there are no shops on the route and since you have to walk alot and on a rugged trail, tiredness will befall.
One whole day, just keep it for Rohtang Pass...since it was off season we got lucky with less crowd and a bit slashed prices. We booked a cab from Drifters and paid him around Rs.1200 for the whole trip. Also, he will stop at a shop and guide you to hire snow boots and suit (which will be around Rs.200 per person). DO WHAT HE SAYS. It will be really really cold up there (we are talking 3979 meters of elevation). We guys could not track the time as we were busy playing in the snow, having snow fights and numbing our asses while sliding like small kids. Well, who cares!! The elevation is quite high and also the air is very dry, so if you have any sort of breathing issues, AVOID going! Don't worry, there is always an option of going to Hadimba Temple and Vashisht falls, where the crowd is.
After spending a whole day in Rohtang, go to Johnson's Cafe. Its like a 10-15 minutes walk from Drifters and you cannot miss it! They have the best pizzas!! Thin crust, perfect use of olive oil and dripping cheese. So order a pizza and your preferred wine and you are done for the evening. Johnson's is a beautiful property but a little heavy on the pocket, thus we friends did not stay there but made sure to have a scrumptious dinner in their famous in-house cafe. They have a pool table too! Also, Johnson's is a pet friendly hotel (one more reason to love it) so don't freak out if you see dogs running here and there.
The day we had to go back to Delhi, luck took our side and we noticed snow fall. I was like a happy kid in a candy store, as for me it was my first snowfall ever and within hours everything became so beautiful, covered in snow and glistening in white. Goodbye to Old Manali got a cherry on the cake.
Budget (this is per person)
Travel by Volvo: Rs.1400 (return)
Stay: Drifters is very easy on the pocket, it was Rs.1350 for a total of 3 nights for Superior Room. Standard Rooms are around Rs.900, total.
Rohtang Trip: Rs.500 (including cab, snow boots and overalls)
Food: Rs.1500-2000 (for three days)
Total: easy on the pocket thus no need to ask for money from your parents,..umm I mean within Rs.5000.
Frequent Searches Leading To This Page:-
book shimla tour package, manali kullu tour package from delhi, himachal tour package, kullu manali images, manali tour places, cheapest trip to manali, local manali tour package, how to reach kullu manali