Great music, amazing views and vibrant traditions sum up the wonder of one of the most underrated travel destinations in India –the northeast. Apart from these attractions, it has also rightfully earned the title of the 'Fashion Capital of India' and is popular for dictating trends.
Despite the baffling diversity of its eight states – each state fiercely representing its own set of languages, customs and lifestyles – the northeast, as a whole, is synonymous with a tantalisingly distinct culture that values its rich tribal/folk heritage. This is reflected in the wide range of indigenous jewellery, handloom and handicrafts bearing tribal/folk influences, widely popular in this undeniable paradise for shoppers.
It is difficult to not marvel at the admirable knack of incorporating elements of tradition into modern everyday fashion, to create your very own statement, and carry it off with striking elan – a technique most locals seem to have perfected. Special mention must be made of northeastern women, for whom fashion is a form of empowerment; these women wear their style with enviable poise.
Now let's take a minute to deviate from clothing and accessories. When in the northeast, you must explore quirky shops crammed with curiously offbeat little souvenirs – wooden smoking pipes adorned with intricate carvings, betel-nut crackers, bows and arrows, dimsum steamers and more. Walk down winding roads that burst into lively bazaars teeming with busy shoppers, or let yourself be overwhelmed by the exciting aromas of utterly chaotic spice markets. Take a minute to let your hair down and bask in the therapeutic glory of shopping, nestled in the lap of nature.
One of the oldest and largest markets, Bara Bazar
As the name suggests, Bara Bazar (also known as Lewduh Bazar) is perhaps one of the largest and oldest markets in all of Meghalaya. With its narrow alleys bustling with activity, this traditional market could be best described as a labyrinth of utter chaos. Lewduh Bazaar literally translates to 'market of the common man' in Khasi – a local language spoken widely in Meghalaya – and has some of the best bargains.
What to find: A lane full of tailors also known as darzi gali, special souvenir shops that sell Khasi wooden smoking pipes, fresh organic produce, local handicrafts, exotic spices, fresh poultry and meats, hardware and electronic items
Budget: Low
Fun fact: Most shops are managed by women
Police Bazar is a busy one-spot market
This well connected market, located in the heart of the city, is always seen bustling with life. Police Bazaar has its share of old and modern shops that sell everything under the sun.
What to find: Authentic handwoven textiles and bright shawls with culturally rich motifs deserve a special mention. You may also stumble upon leather jackets with tribal bearings, sneakers and edgy leather combat boots
Budget: Low to mid-range
Fun fact: You can hire a helicopter from Police Bazaar to Guwahati in Assam (about 99km away) or the hilly town of Tura in Meghalaya (about 314km away)
Hong Kong Market offers great bargains
Located in the Dimapur district of Nagaland, the Hong Kong Market is undoubtedly the holy mecca of trends. It is known for trendy clothes, shoes, accessories and even gadgets. Get your hands on foreign products, imported from neighbouring Myanmar or Thailand tour package 3 days 2 nights, at dirt cheap rates. Second-hand items are also sold in a good condition. Make sure to haggle for the best deals!
What to find: Stylish winter dresses, jeans, pullovers, trench coats, handbags and a wide range of footwear, from combat boots to flirty heels
Budget: Mid-range
Fun fact: While you're there, make sure to visit the nearby 10th century Kachari Ruins, consisting of a series of peculiar mushroom-domed pillars
Find cheap imports in Tibetan Market
The hilly city of Kohima, the capital of Nagaland, definitely spoils us for choice when it comes to shopping. From thrift stores to high-end showrooms, there's something for everyone. Special mention should be made of the Tibetan Market – a busy street that sells chic items that are easy on the pocket. Known to do brisk business, here's another market that sells second-hand imports from Korea and places as far as Europe!
What to find: Expect to find a wide range of shoes – faux suede ankle and thigh boots, soil lace ups, wedge and combat boots, Nightsky sandals, unisex Uggs and plenty more
Budget: Mid-range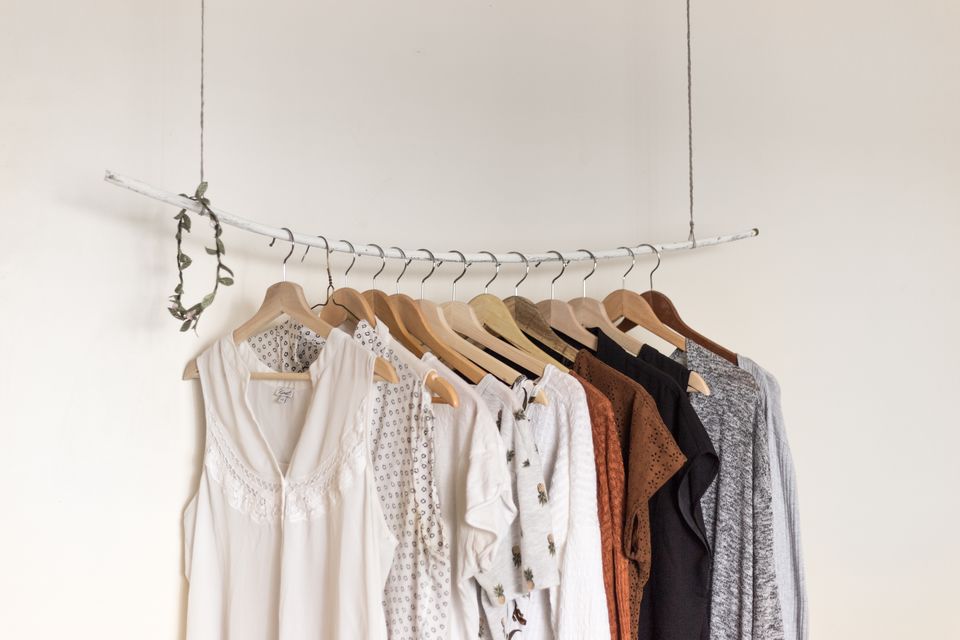 If you're in Kohima, you must head to this Instagram-friendly Kapraa Store tucked away in Ser's Bazaar. It is an absolute thrill to browse through the Preciousmelove (PML) collection in this cute store that emits classic minimalist vibes. Known to sell vintage clothing and handicrafts, PML is an online clothing shop that's opened its first outlet under the Kapraa Store. It is the brainchild of three female entrepreneurs, Vini Sale, Diana Ayemi and Ayetoli Ayemi, retailing women's clothes and accessories. They deliver across India.
Website: Precious Me Love
Contact number: +91 8794122629
Do you know of any cool places that sell chic items for super cheap? I'm sure all the shopping enthusiasts out there would love to know! Make sure to share your story here.
Frequent searches leading to this page:-
top north east india shopping places, best shopping in north east, best shopping centres in north east