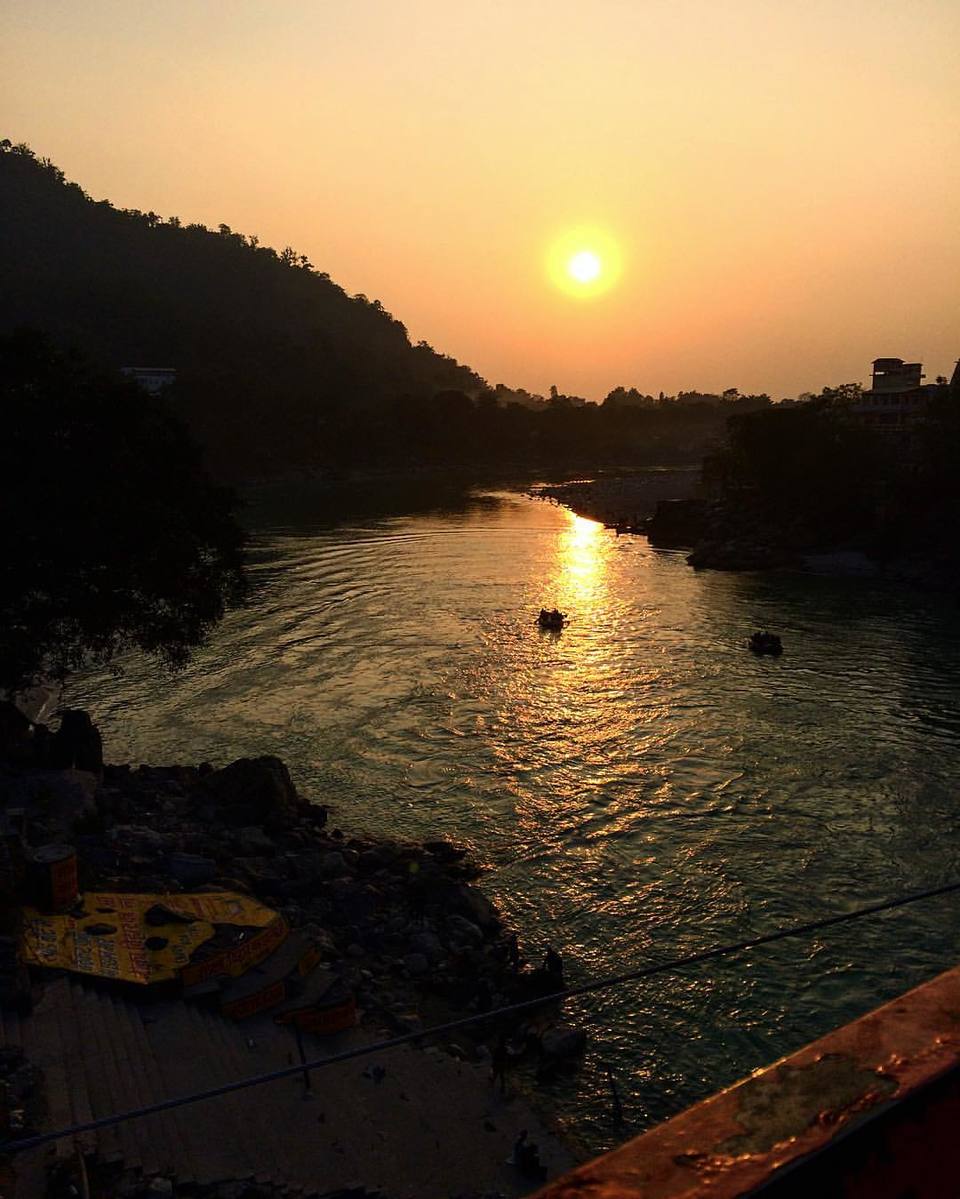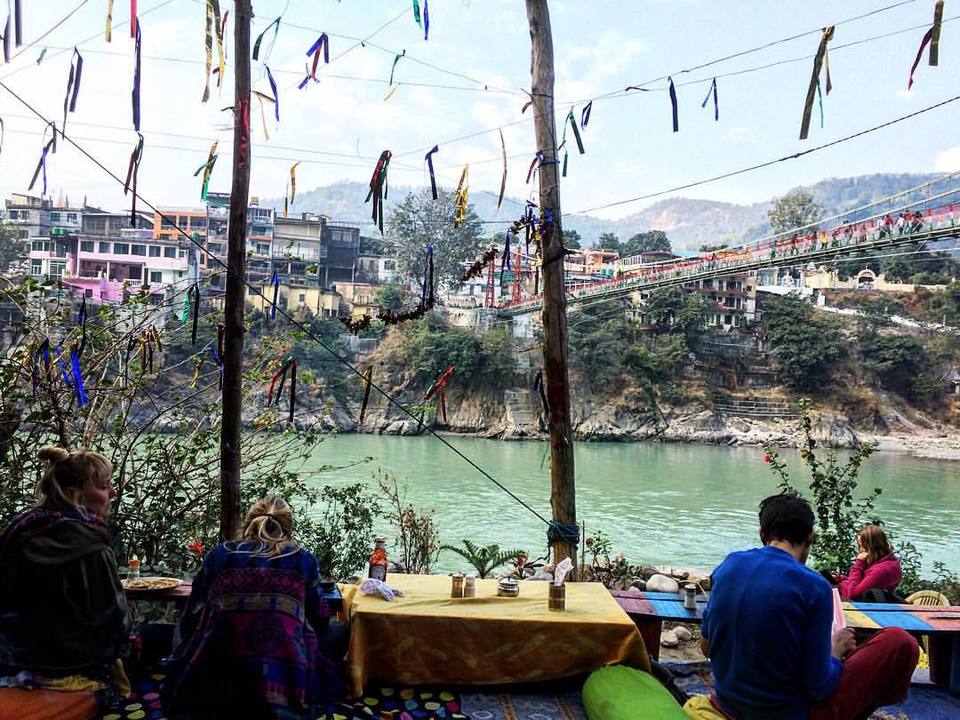 #Tripototakemetobrahmatal
Me and my three friends went from Delhi to Rishikesh on Two Royal Enfields on Friday, 23rd December 2016. The journey was very adventurous and tiresome as well. We went to Rajaji National Park and took some great pictures there. On 24th of December ,due to some personal reasons they had to leave. They asked me to go back with them to Delhi but I did not want to and I stayed Back. This would have been my second solo trip after Mcleodganj,Dharamsala which I did in April 2016. After facing too many challenges during my first trip,I was curious for my second solo trip as well.
It started off quite well. I put all the much needed things in my sling bag and left my room. Then I went and sat at Ganga Ghat for around two hours. I don't know what made me sit there for such a long time but it was mesmerising. People were doing river rafting and clicking pictures and were looking at me as if they had seen an alien on Earth as usually People don't explore these places alone and being a girl sitting alone,it was a matter of curiosity for them. Few people asked me where my friends were and I lied to them that they were at Laxman Jhula because I did not want anyone to know that I was alone. I continued sitting there,watching people and pahadi dogs. It was around 4 P.M that the weather changed and it started drizzling. I still sat there waiting for it to stop but it didn't. Rather it started raining even heavily. Till the time I started wearing my shoes ,I was completely wet in the rain. Then I had to wait at a tea shop for the rain to stop. At the shop there were many people who were waiting for it to stop. It did not stop at all so I covered up my face and ran for my guest House. I was feeling hungry so I went to the kitchen and prepared maggi and ate it.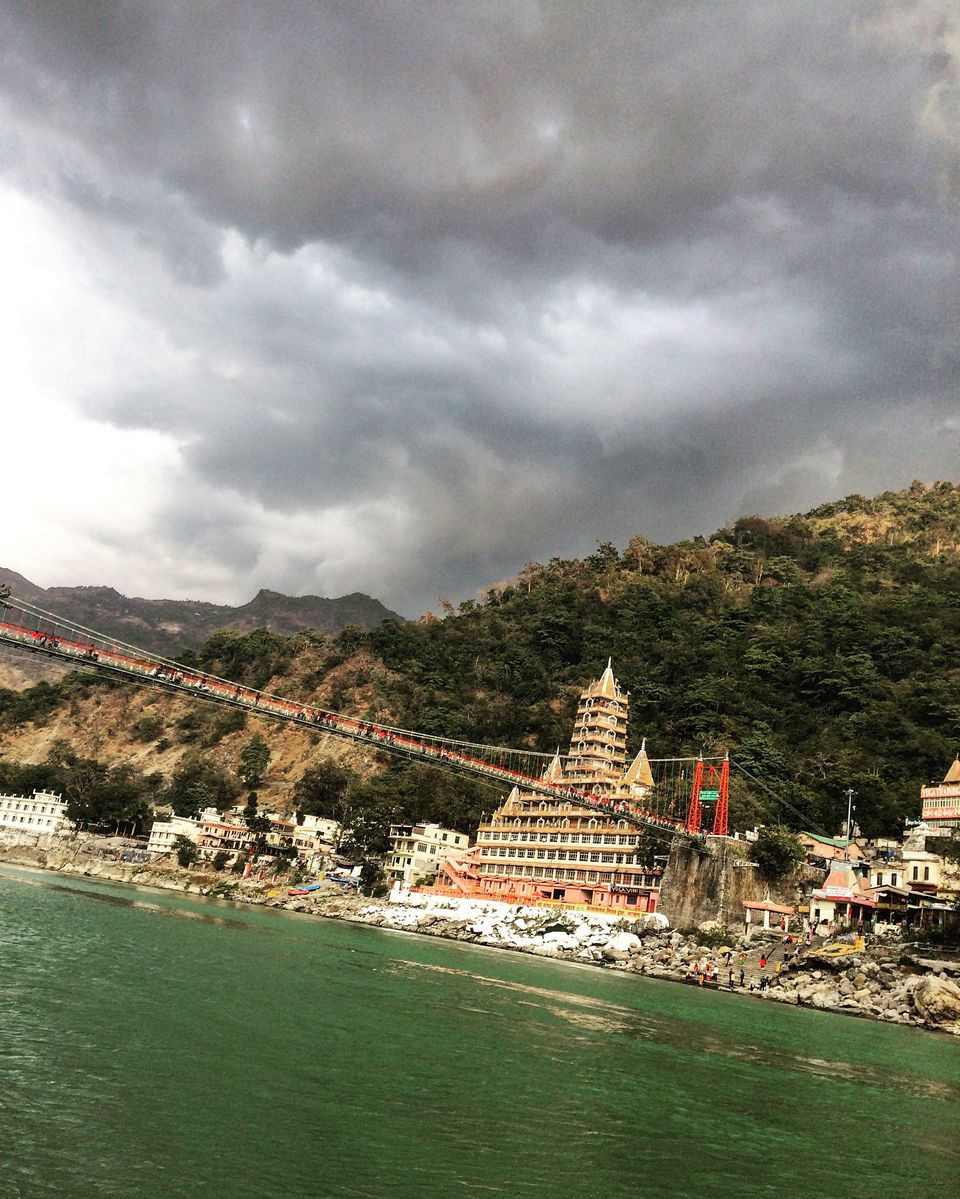 At around 7 P.M,the rain stopped and I left the room. But to my surprise there were no people and it was complete dark. I was in complete dilemma as to go or not to go. I started to walk towards Laxman Jhula and took earphones out of my ears so that I can be aware if anything mishappens or of anyone following me and switched on the flashlight of my phone. I safely crossed the Bridge and went to Ganga Beach Cafe which I find the best place to sit and relax. There I saw a girl who was sitting and meditating and I ordered a coffee. As soon as I finished my coffee ,that girl came up to me and asked my name. We had a good conversation,she was from Spain. I told her about my solo trip and she was so amazed. As it was dark outside so she offered to accompany me till my guest house,I nodded with a smile. Then she and her friend came with me till my guest house and went to their place. This gesture was so pure and nice. I went to my room at around 8.30 P.M. There was no T.V in my room and the room was on 2nd floor that too in the open. I was a bit scared of the dark and the noisy winds. I took out my phone and started watching the movie NH 10. The movie got over and I still was not feeling sleepy,then I switched to another movie Andaz Apna Apna. It got over and I finally felt sleepy and I slept at 1.00 A.M. I survived the scary night as well.
Little Buddha Cafe,Rishikesh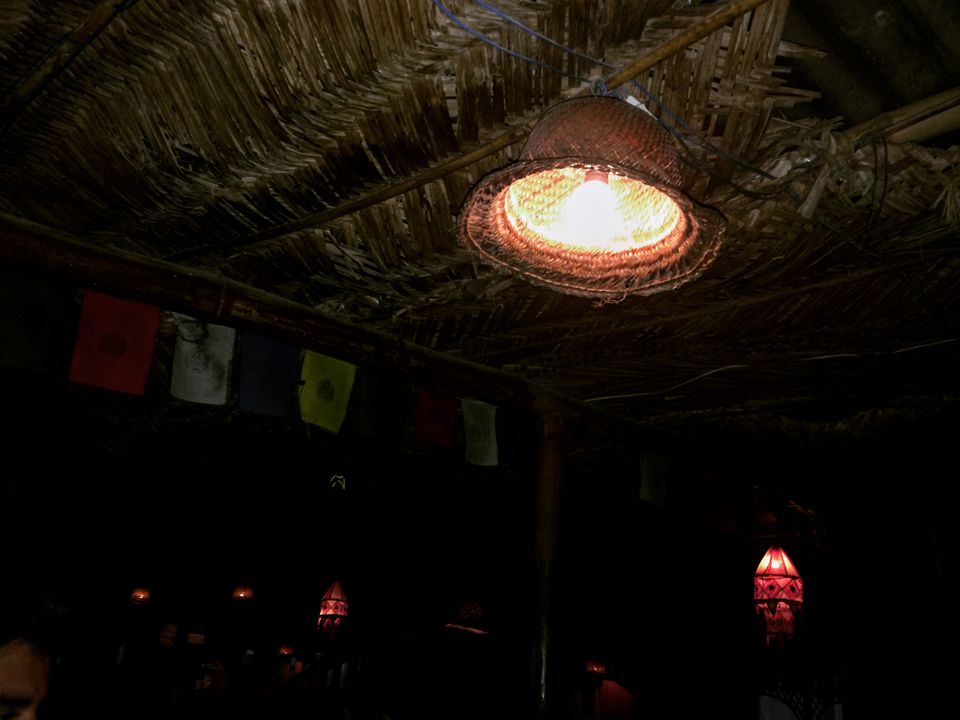 Woke up next morning,it was very chilled weather and chillier winds. I took out my wallet and started counting the money I was left with. I did not have much money. I went to Ganga Beach cafe again to have my breakfast. After breakfast I sat at the ghat for about half an hour and went to my room to pack my Bag as I had to leave for Delhi. All done and I took an auto for Rishikesh Bus Stand. There were many buses for Delhi, I asked a conductor for a specific bus and he told me that the Bus would leave within 10-15 minutes and the bus fare was Rs. 785/- . I went to another bus conductor and that bus would have also left withing 15 minutes and its fare was Rs 255/- and I decided to Board that bus as it would have saved Rs. 530/- I boarded the bus at 12 noon and took the first seat at the extreme left of the Driver. The bus stopped at a Dhaba at around 3.30. I ate some fruit cakes and an omelette. The Bus reached Delhi ISBT at 6.30 P.M. I took an auto till my home and reached home safely :)