Introduction
Gods' Own Country, Kerala or the Land of Coconuts, as the name indicates, beckons from the southwestern tip of the Indian landmass. This narrow green strip of tropical land, with a 100% educated, cosmopolitan and amicable people. Noted for its amiable and stunning culture, pristine beaches, generous vegetation, hypnotizing backwaters, rolling mountains and spice scented air; Kerala is celebrated for its dance forms of Kathakali, Mohiniattam and Theyyam, the martial art of Kalaripayattu, Astrology, as well as the Marama Chikitsa and Ayurveda systems of medicine that use energy centers, herbs and massage to treat a range of ailments.
Kerala has a 600-kilometer coastline dotted with picturesque beaches sheltered by coconut groves and lagoons. Some of the finest resorts and hotels of India have come up along the coast of the Arabian Sea.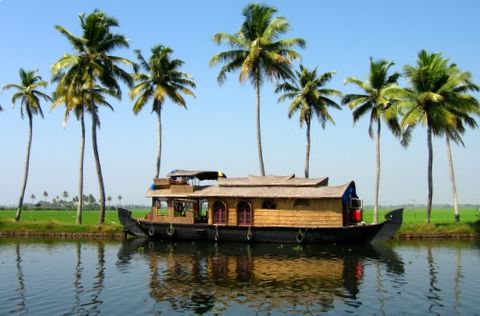 Getting around
Kerala is served by three international airports from north to south, Kozhikode, Kochi and Thiruvananthapuram. A fourth Kannaur, in north Kerala is scheduled for opening. Besides Kerala can be accessed from the airports of Mangalore in the north, Coimbatore in the centre and Madurai towards the south.
The Railway network (online search https://enquiry.indianrail.gov.in/ntes/ book https://www.irctc.co.in/eticketing/loginHome.jsf serves both local and inter-state passengers, with direct trains from New Delhi, Mumbai, Kolkata and Chennai as well as other major towns and cities of India.
Local city, inter-city and interstate Bus Services are provided by the Kerala State Road Transport Corporation (book online at http://www.ksrtconline.com/KERALAOnline/) , though options are limited online) and private operators, and include comfortable ordinary, deluxe and luxury seat-in-coach services. Most bus stations are near railway stations, and bus services are perhaps the quickest and rather cost-effective way to travel even to the remotest attraction in Kerala.
Taxis, auto-rickshaws, buses can be hired for both local and intercity travel and sight-seeing. Transportation by public or private boat is also available along rivers and back-waters.
Kochi is also known as the "Queen of the Arabian Sea". It is a cluster of islands and a narrow peninsula, with a rich vibrant history. The older parts of the city are an unlikely blend of medieval Portugal, Holland and an English country village grafted onto the tropical Malabar Coast.
On our day of arrival, we decided to sit back and relax at our hotel – always a good idea for the first day.
We started our morning with a visit to Fort Kochi, visiting the Old Portuguese St. Francis Church, the Jewish Synagogue, Mattancherry Palace, the Chinese Fishing Nets and the Kerala Folklore Museum, a unique architectural museum displaying a private collection of the art and culture of Kerala.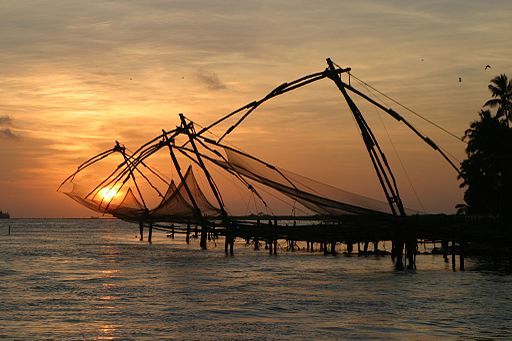 Kochi – Munnar (about 4 hours drive)
Morning, we visited the Hill Palace at Tripunithara, the sprawling 18th century palace of the Maharaja of Kochi, now converted to a Museum, housing collections of the royal families of Kochi and Travancore.
In the afternoon we left for Munnar, a drive past groves of jackfruit trees, pineapple plantation, past beautiful churches with endearing facades and spice and coffee plantations.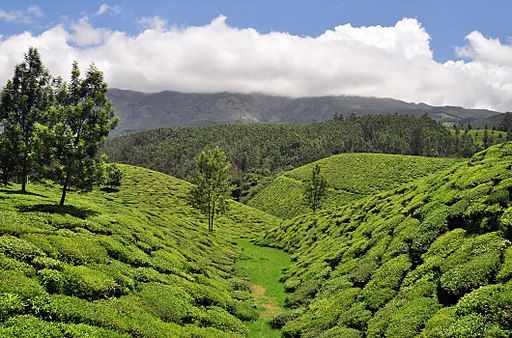 We visited the Eravikulam National Park famous for the endangered Nilgiri Thar. The park offers a views of rolling tea gardens misty hills. We drove past a series of waterfalls while on our way to Mattupetty Lake which is a pretty picnic spot, boating facilities are also available for the enthusiastic. We ended our day with a short stop at the local market where you can buy some freshly packed tea and spices.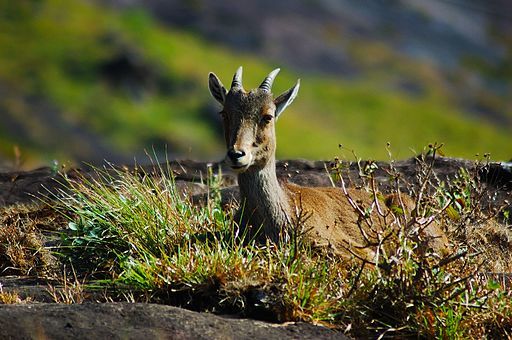 Munnar – Kumily (about 3-4 hours drive)
Morning we left for Kumily, where set high in the ranges of the Western Ghats, Periyar National Park and Tiger Reserve is there. It surrounds the Periyar Lake formed by a dam across the Periyar River and covers an area of 775 sq. kms.
In the afternoon we went for a visit to a Spice Plantation. When Columbus sailed from Spain he sought the route to this land of spices. The Malabar Coast grows the best pepper in the world, known as Black Gold. More than twelve assortments of flavors including ginger, garlic, cardamom, vanilla, pepper, cinnamon, espresso, tea, clove and nutmeg is developed in Thekkady and its neighboring towns.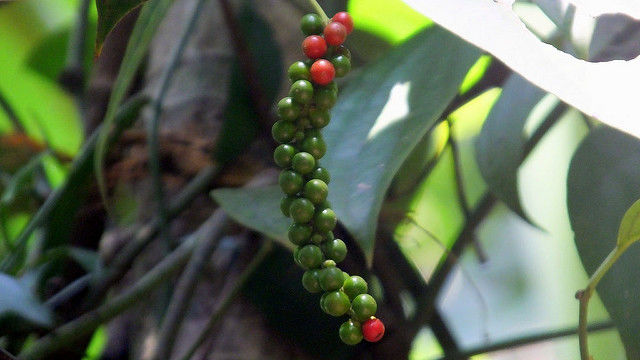 We kept this day for the early morning boat ride on the Periyar Lake to spot wild-life. Herds of elephant, gaur, Sambar and wild boar wander down to the lake side and can be observed from the motor launches. Periyar also harbours the leopard, dhole, barking deer, flying squirrel and mouse deer. Some primates found are the lion tailed macaque, Nilgiri langur and bonnet macaque. Among the reptiles are monitor lizards seen basking in the sun, the flying lizards, flying snakes, the python and king cobra.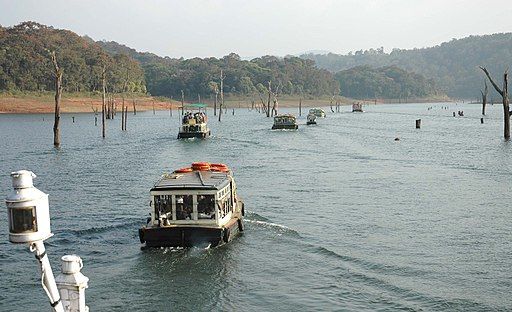 Kumily – Alleppey (about 4-5 hours drive)
Morning, we left for Alleppey. Referred to as the Venice of the East, Alleppey or Alappuzha as is known locally, consists of a vast network of lakes, lagoons and rivers. It is home to a vast variety of bird life and famous for its boat races, house-boats, coir industry and marine products. A single characteristic of this district is the region of Kuttanad, called the rice-bowl of Kerala, and one of the few places where farming is done below sea level.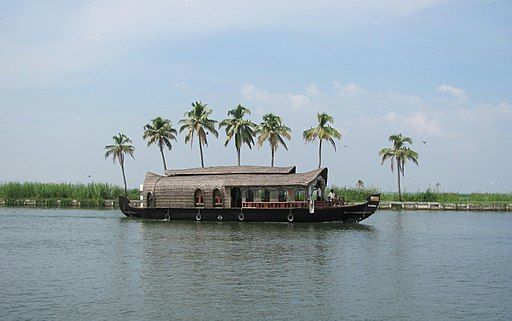 Alleppey – Kochi (about 2 hours drive). Departure from Kochi
Choosing Alleppey as our last point of journey was a wise choice as it was conveniently located only about 2 hours from Kochi – so we didn't have to get up too early morning for our afternoon flight from Kochi.
Opening hours: Most places are open from 10:00 to 17:00 hrs. The first boat ride at Periyar is at 07:00 hrs.
Closed on:
Jewish Synagogue Friday and Saturday
Mattancherry Palace Friday
Hill Palace Tripunithara Monday
Getting there
Kochi can be reached conveniently by air, rail and road.
By air: Kochi can be reached directly by international flight and also by air from New Delhi, Kolkata, Chennai, Bengaluru and Mumbai.
By train: There are direct express and super-fast trains from New Delhi, Kolkata, Chennai, Bengaluru and Mumbai.
By road: Five to eight hour bus journeys from Mangalore, Coimbatore, Bangalore, Madurai and Thiruvananthapuram.
When to go
A round the year destination. October to March are the cooler months, though Kerala has comfortable weather around the year. April can be a bit warm in the sun, though with the rains hitting the Kerala coast around May, the temperature drops visibly through September.
Costs
Kerala can be moderately priced to expensive, depending on hotels and transportation used. Per day using standard hotels, with bus and autorickshaw can cost about INR 3,000 for two persons. Using air-conditioned taxis and luxury hotels prices can be in the range of INR 25,000 for two persons. Meals, entrance fees and guide charges will be extra. Licensed Guides charge about INR 2,000 for a full day.
Flight (approximate) per person
Mumbai to Kochi INR 5,800
New Delhi to Kochi INR 7,800
Bengaluru to Kochi INR 3,800
Kolkata to Kochi INR 8,600
Chennai to Kochi INR 6,800
Taxi starting tariff: INR 3,500 per day
Hotel stay per night
Kochi INR 1,500 to INR 20,000 per night
Munnar INR 1,000 to INR 10,000 per night
Alleppey Houseboat INR 5,000 to INR 20,000 per night
Kumily INR 1,000 to INR 10,000 per day
A meal: Starting INR 50 per person onwards.
Frequent searches leading to this page:-
Kerala tour packages with price, Kerala honeymoon packages kesari, Kerala luxury honeymoon, Kerala honeymoon packages 3 days, Alleppey honeymoon packages, 2 day honeymoon packages in Kerala
In the evening, Kathakali (literally meaning story play) dance performance was a treat to the eyes. Along with unique costumes, the make-up itself is an elaborate process. Should one reach earlier, there is the bonus of watching the artists ready for the performance.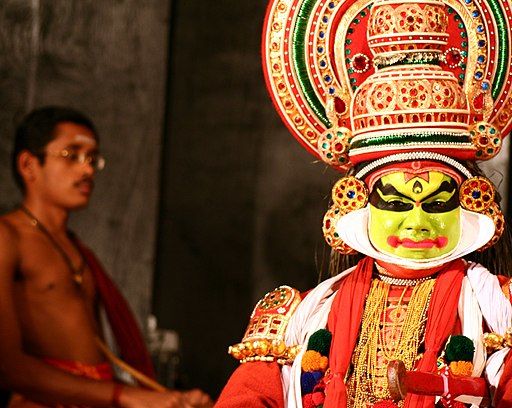 Sea-food is common and a definite "must-eat". Fusion Bay and Trilogi have comfortable ambience and a finger-licking fare.
One thousand and six hundred meters above sea-level, Munnar is situated at the confluence of three mountain streams, the Mudrapuzha, the Nallathann and the Kundla. It was once a summer retreat for the Europeans who traded here. The highest peak in South India, Anamudi towers nearby covered in blankets of clouds.
Evening was a fantastic closure with a Kalari demonstration (Martial Art from Kerala) at Kadathanadan Kalari center.
The lake attracts birds like the darter, cormorants, grey heron and ibis, and can be seen perched on snags of dead-wood that dot the lake. The great malabar hornbill and grey hornbill are often seen. There are also the Malabar whistling thrush, kingfishers, ospreys, kites, orioles, hill mynas, racket-tailed drongos, parakeets, fly-catchers and the unusual blue-winged parakeet.
We stayed our last night in Kerala on a houseboat and cruised the famous emerald back-waters of Kerala. The complex network of lagoons, lakes, rivers and canals fringing the coast of Kerala forms the basis of a distinct regional lifestyle. Our Kerala Houseboat had a comfortable double room with attached bath. There was a lounge and an open area where we relaxed watching the world drift by. Check-in is normally at 13:00 hrs and checkout by 10:00 hrs. Prices vary depending on the quality and amenities available on board, we took a Deluxe Houseboat.