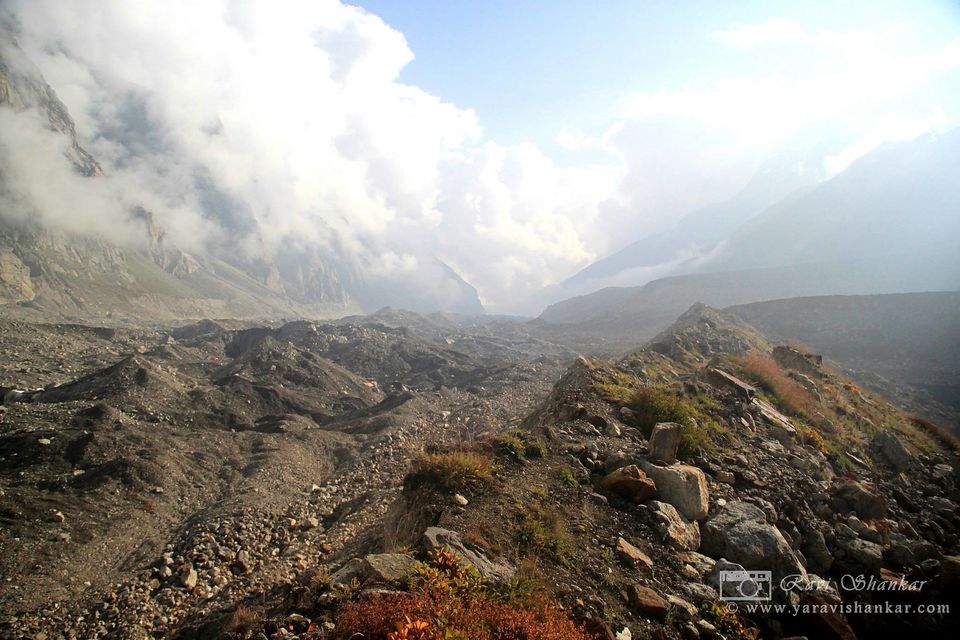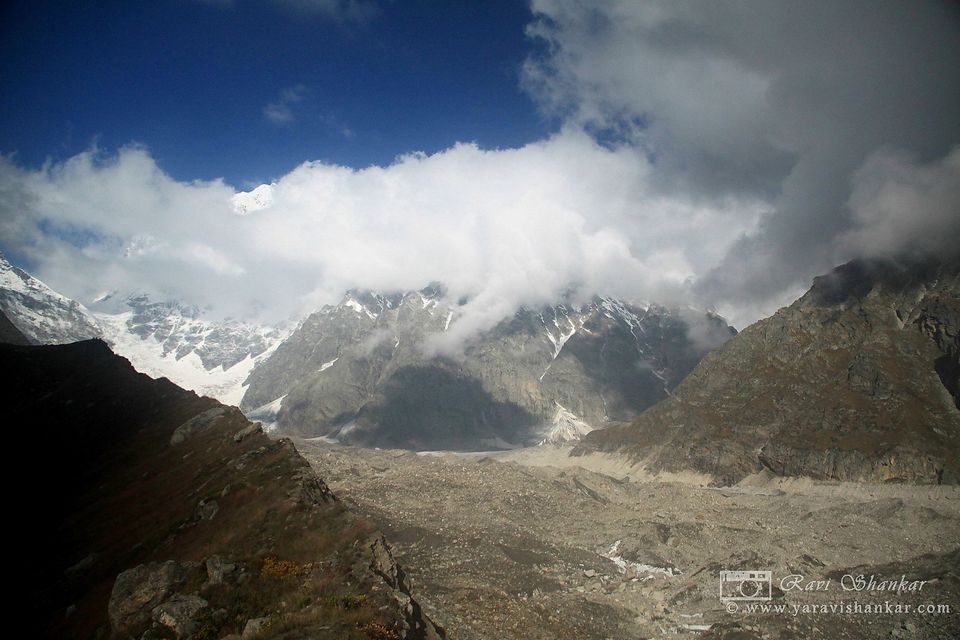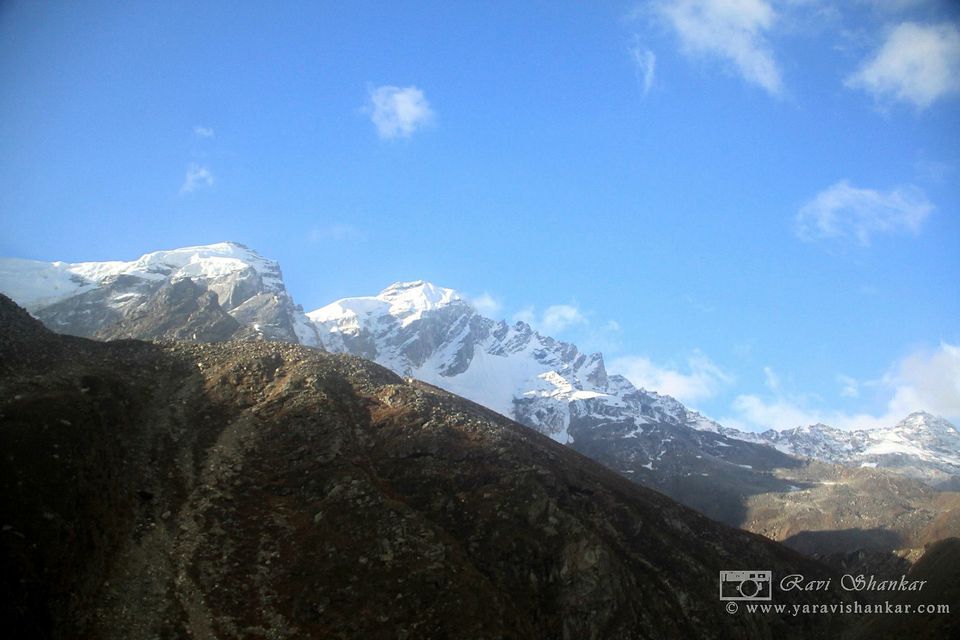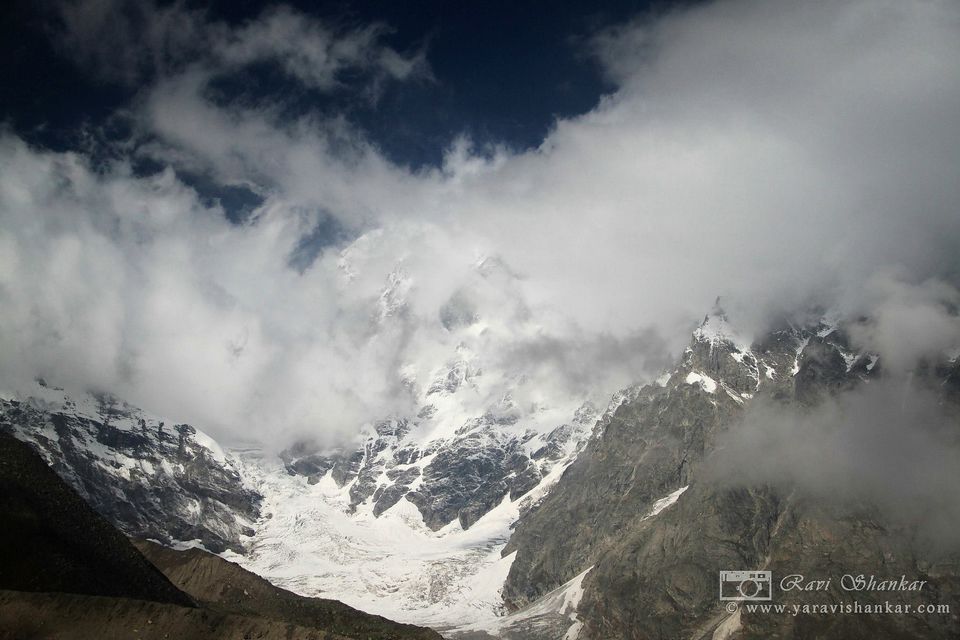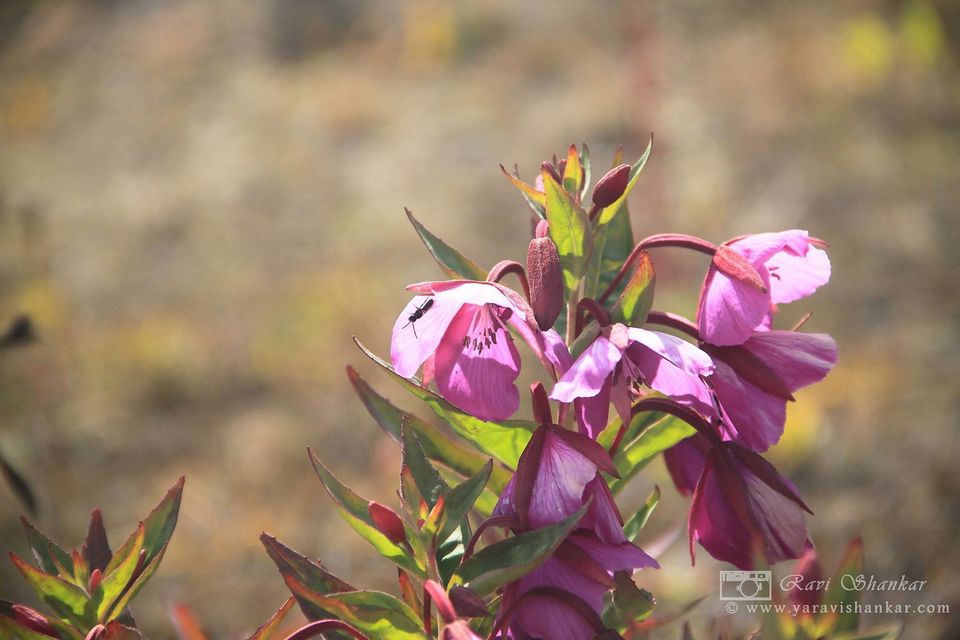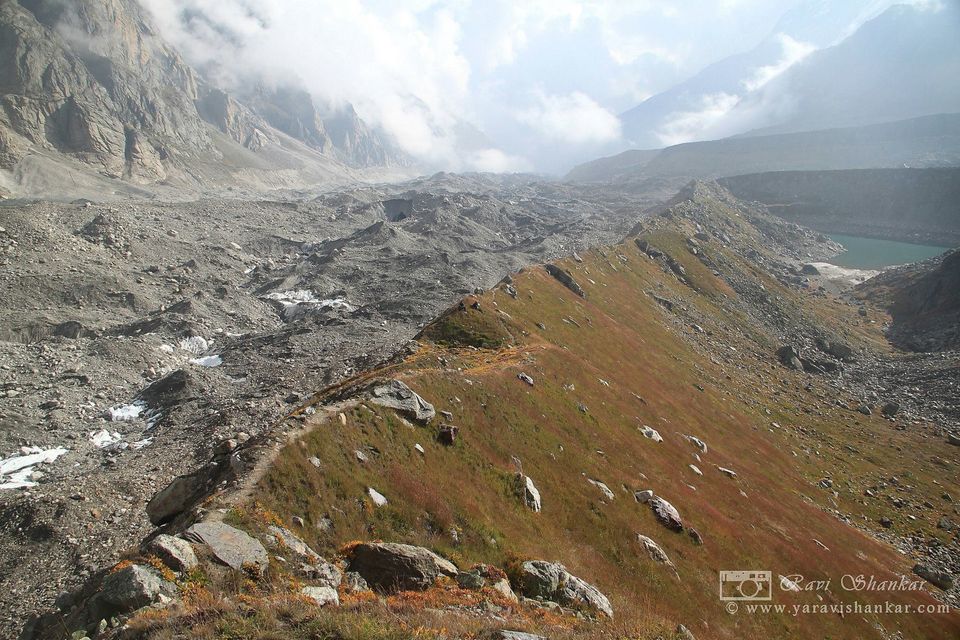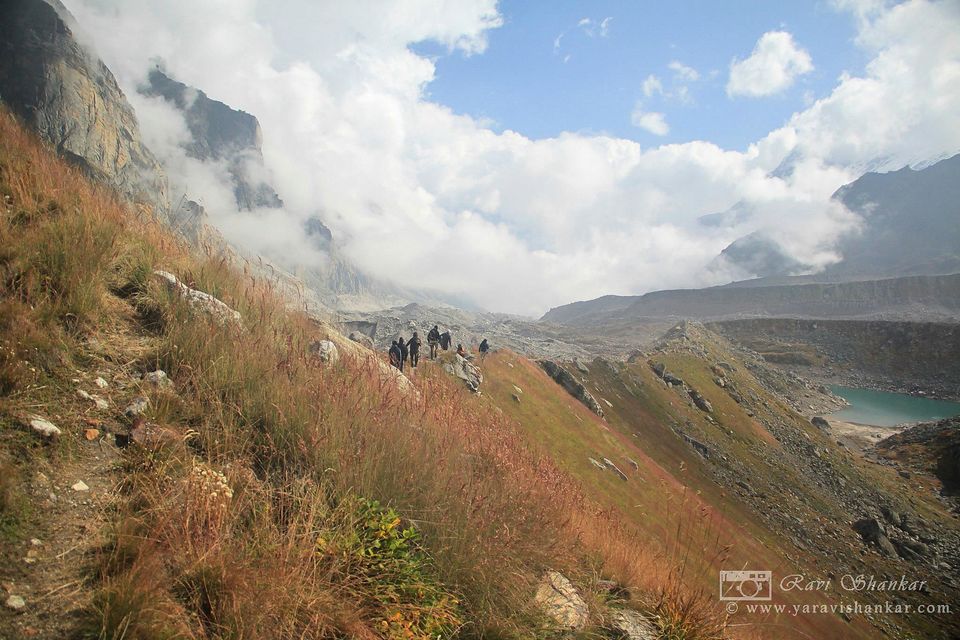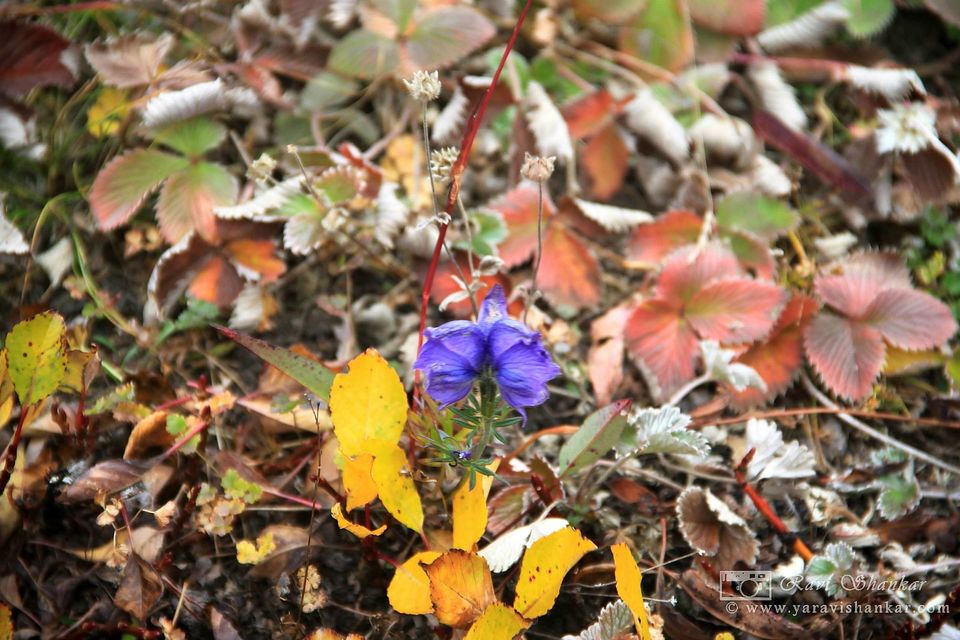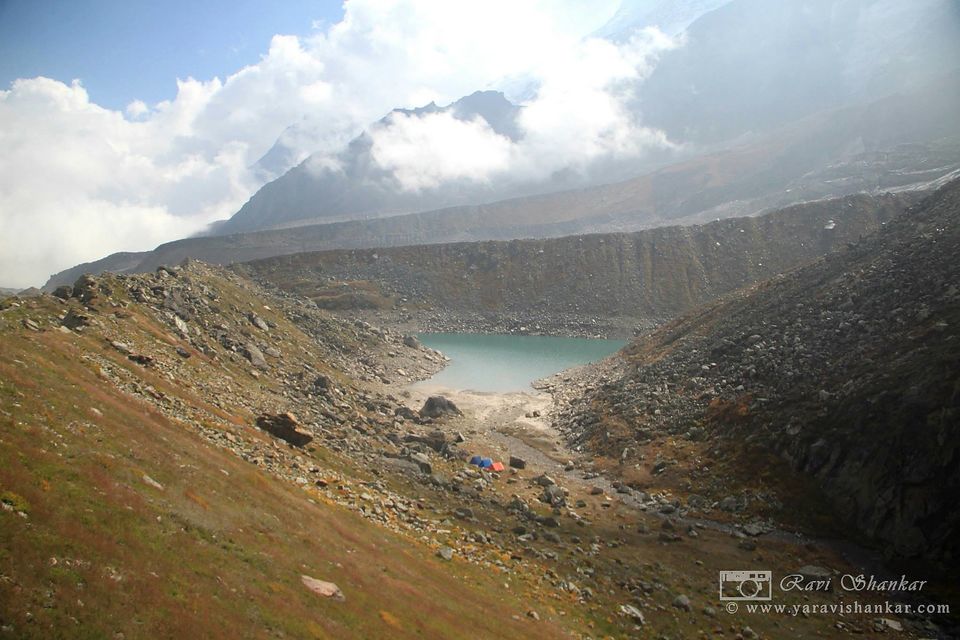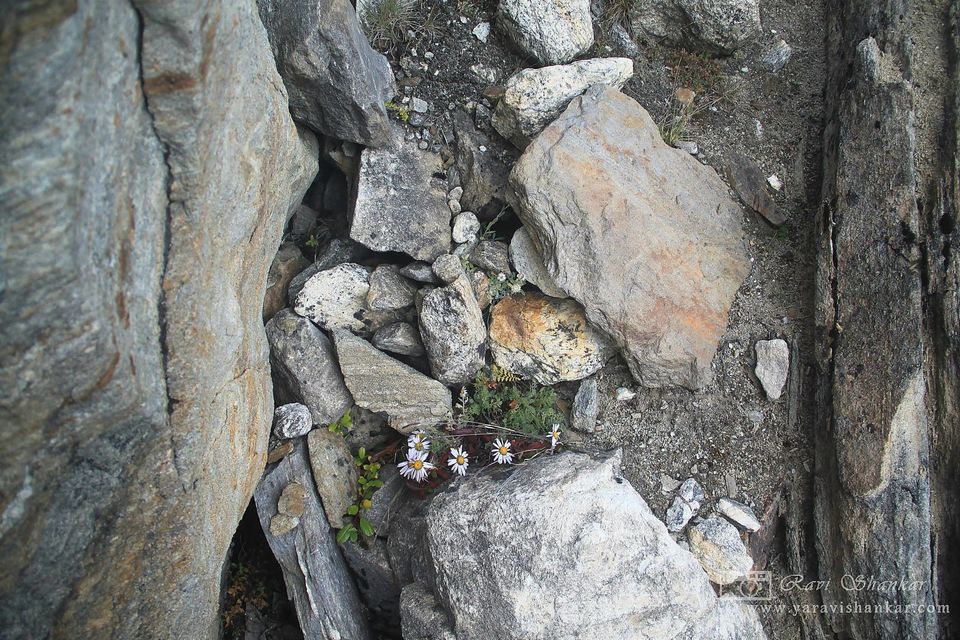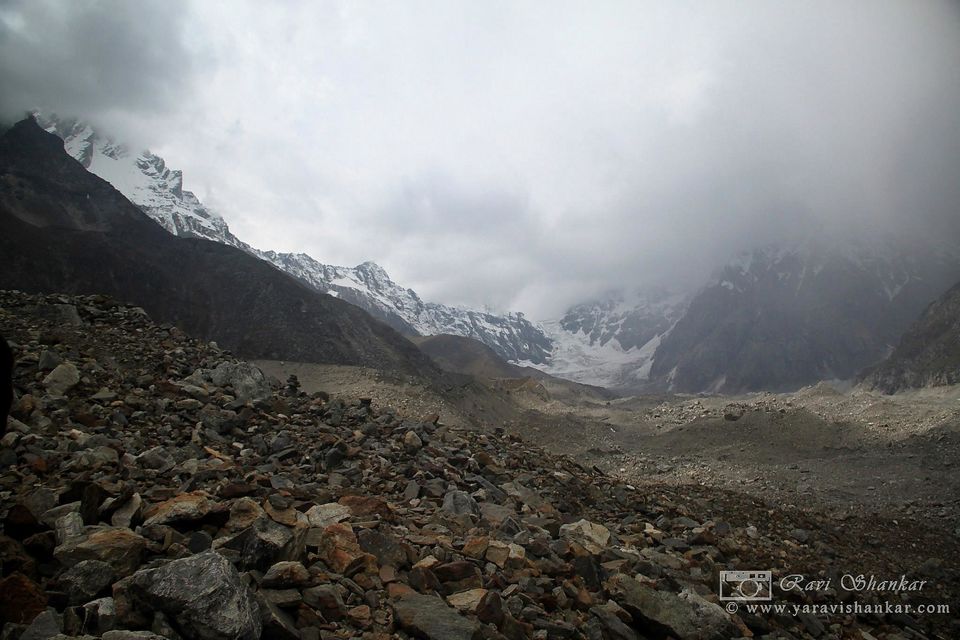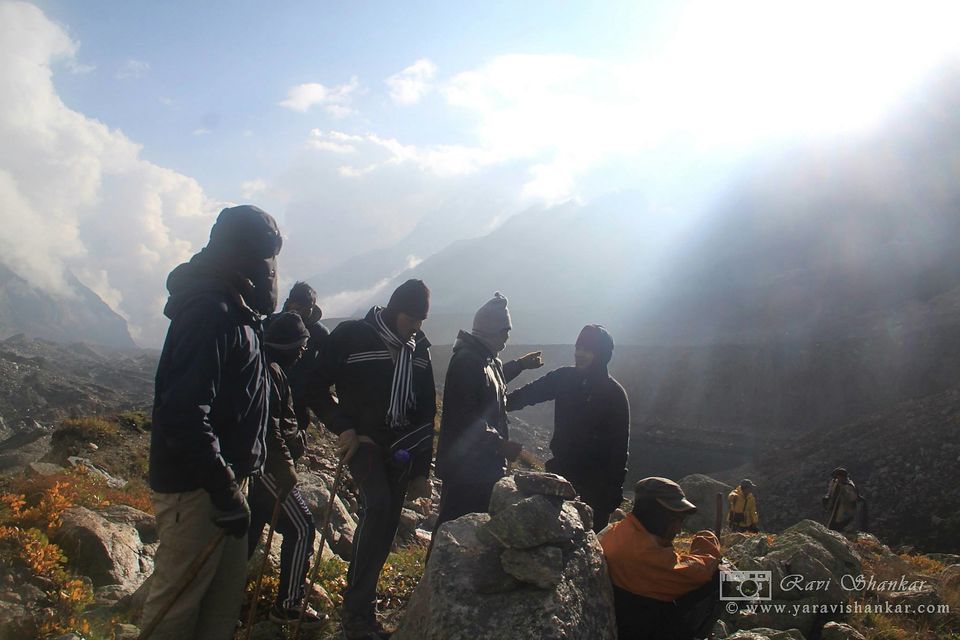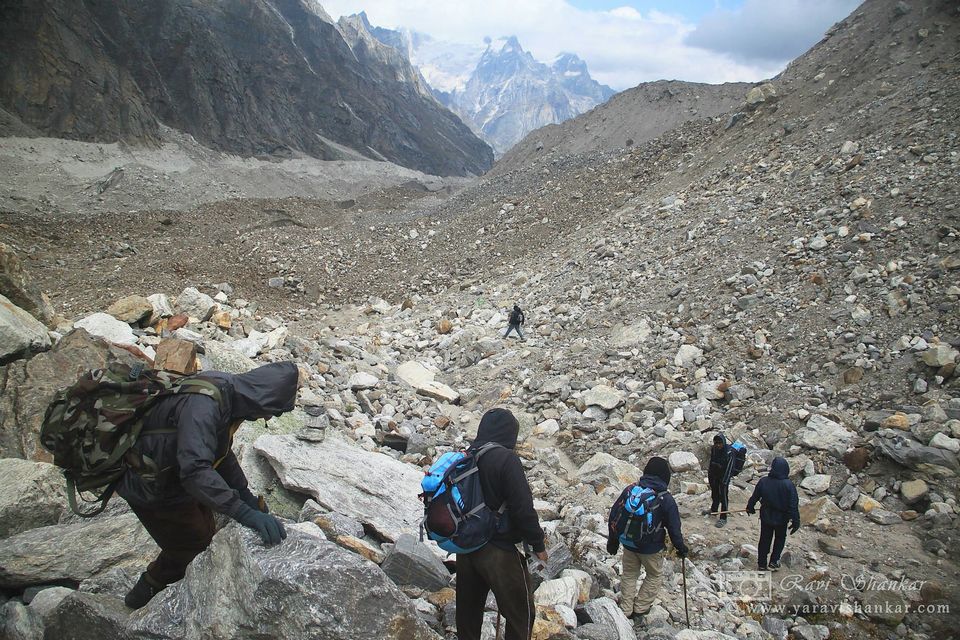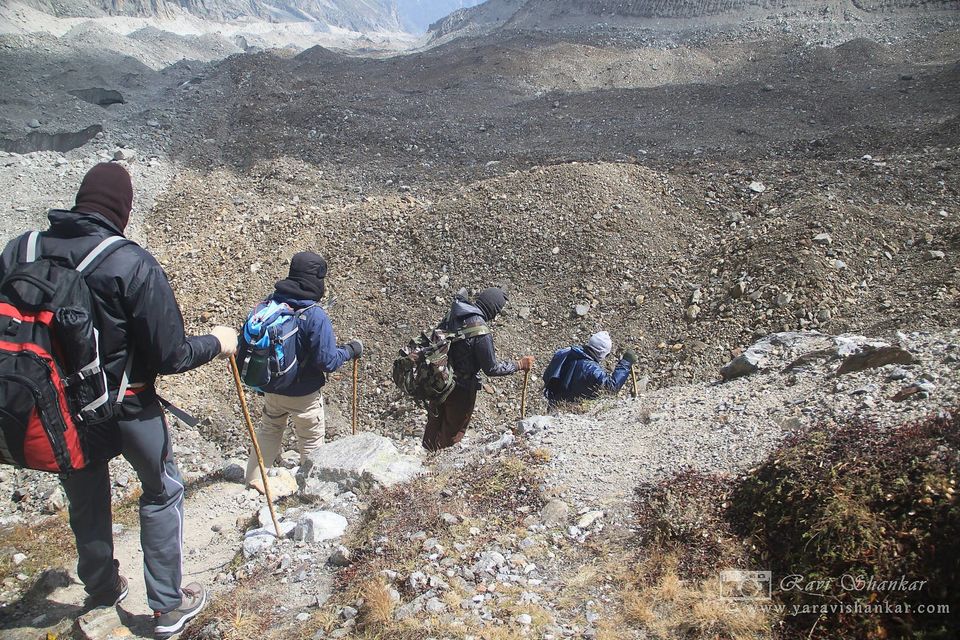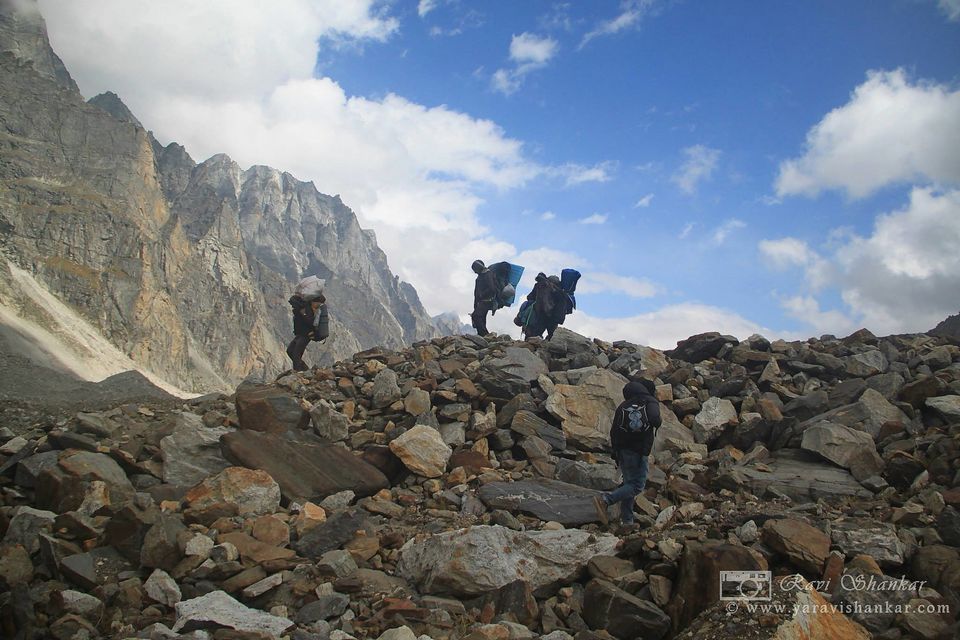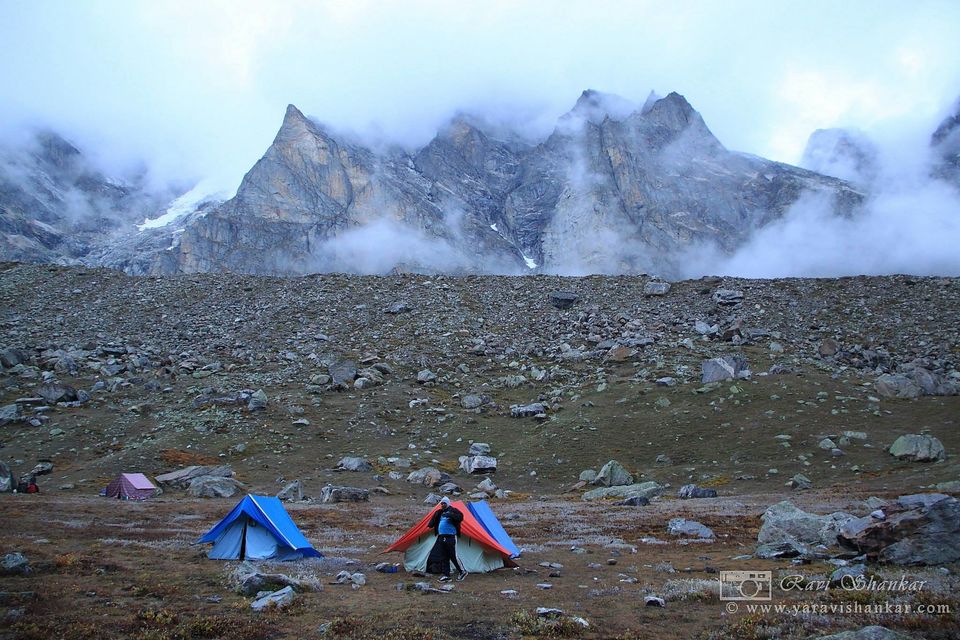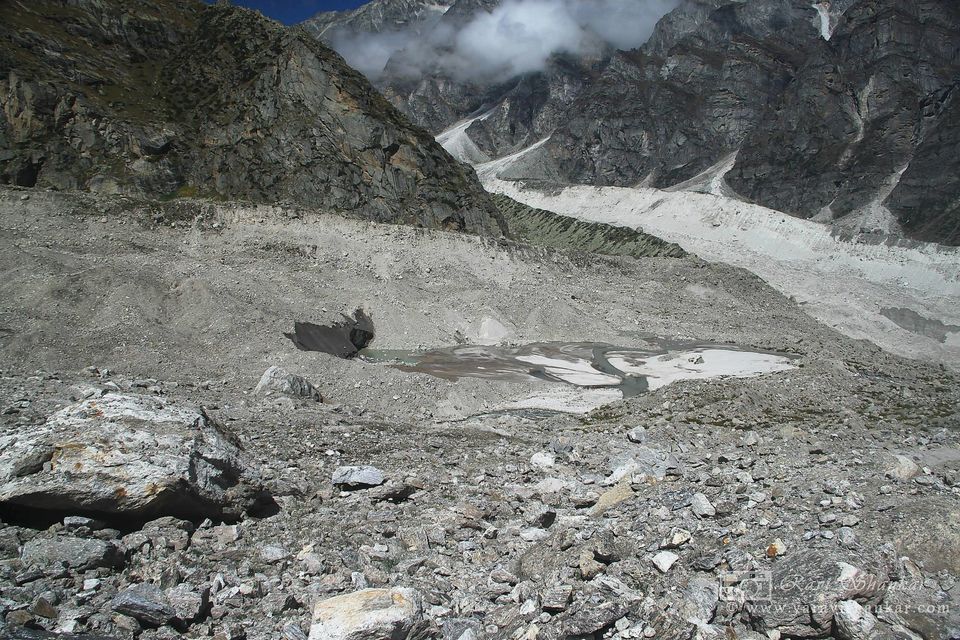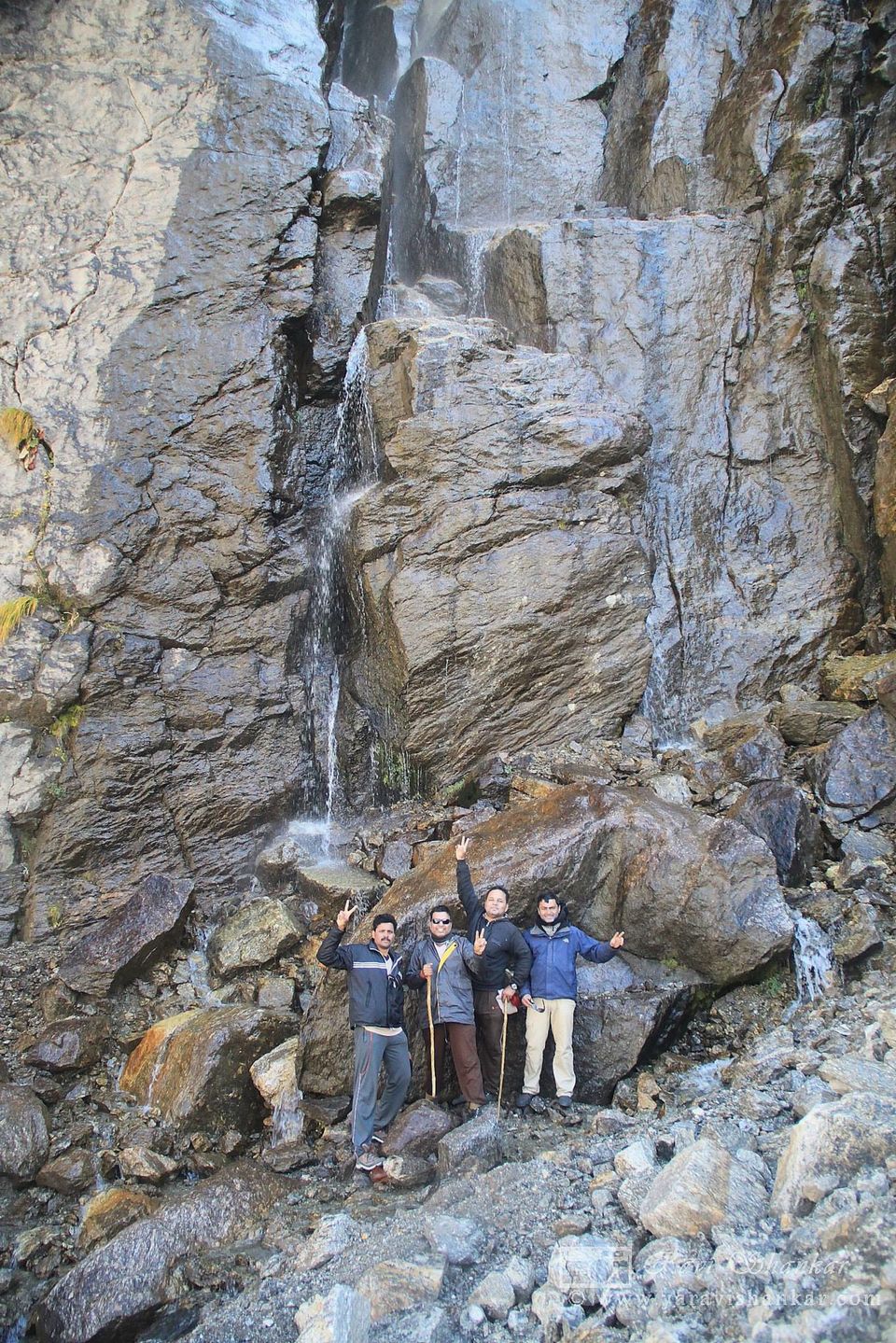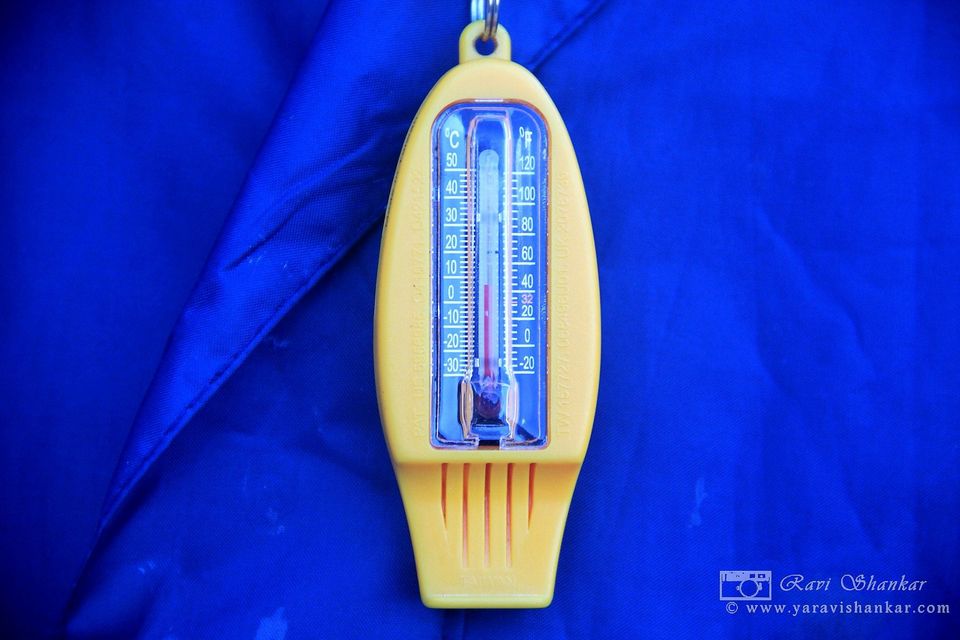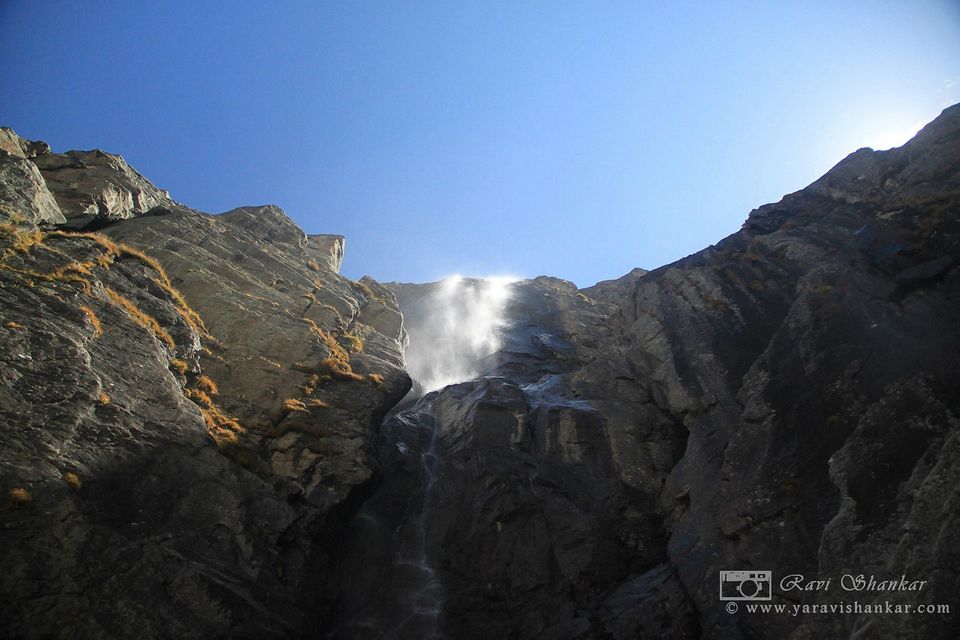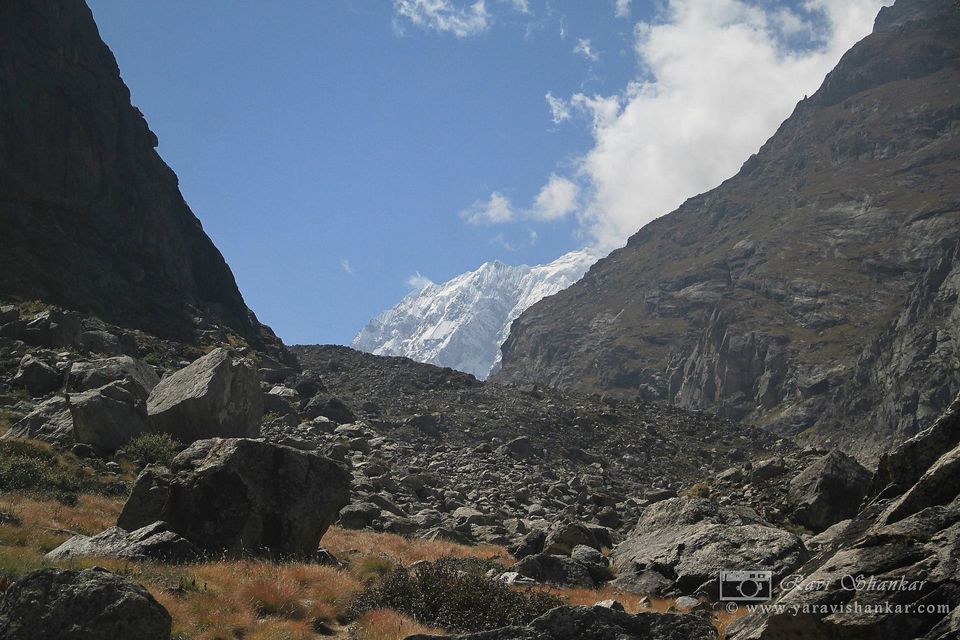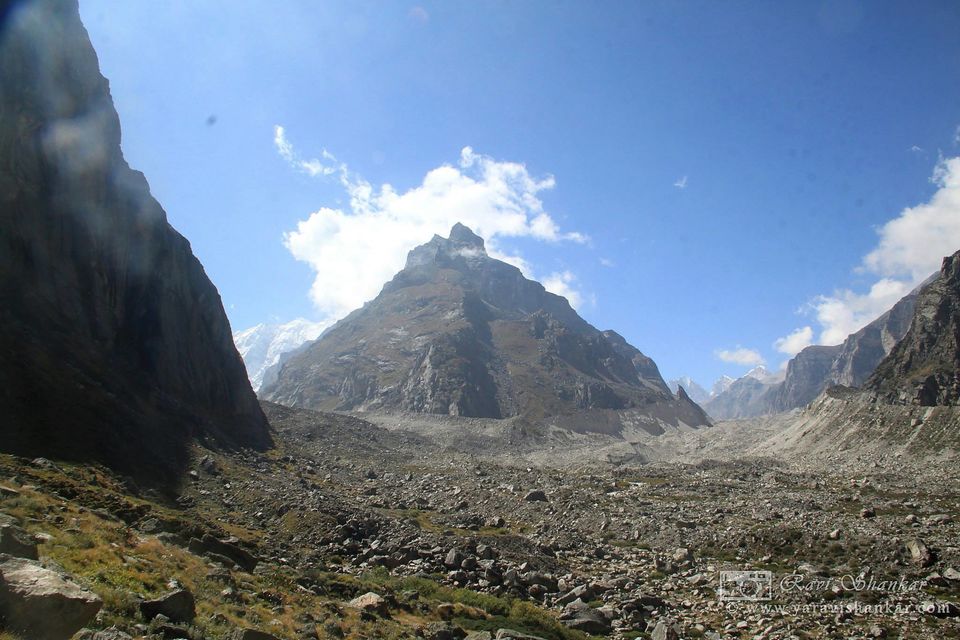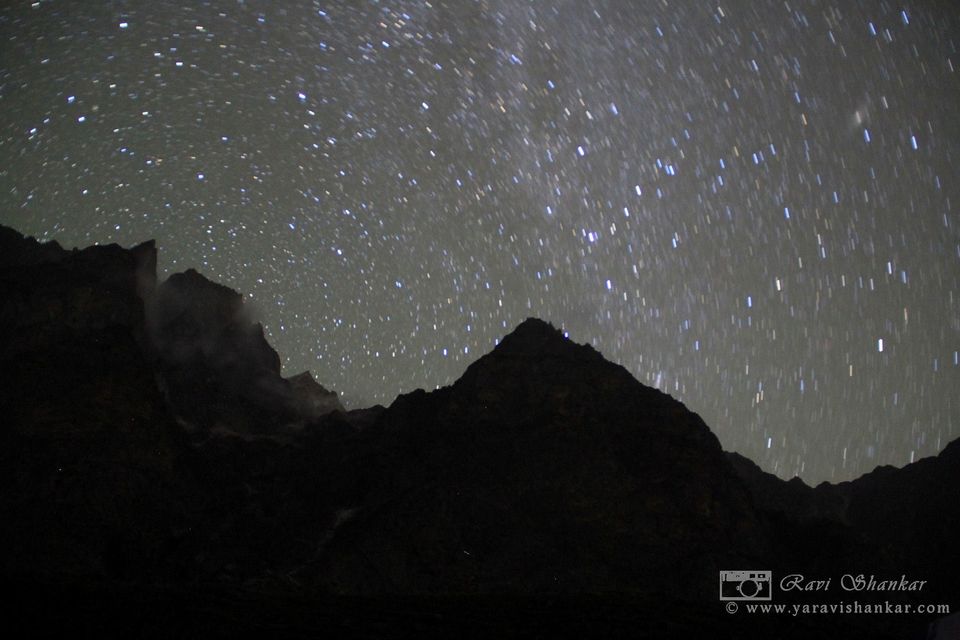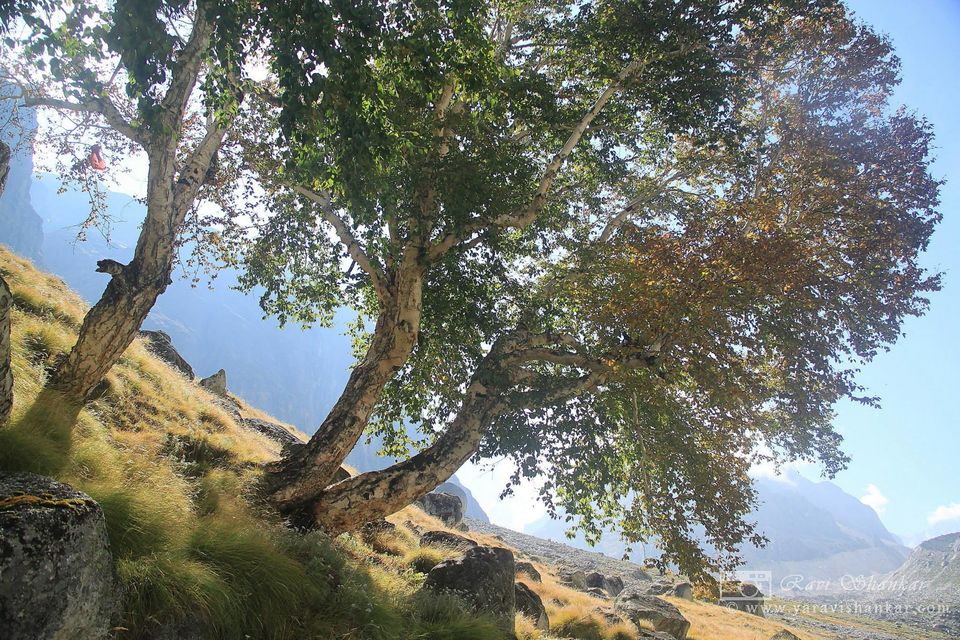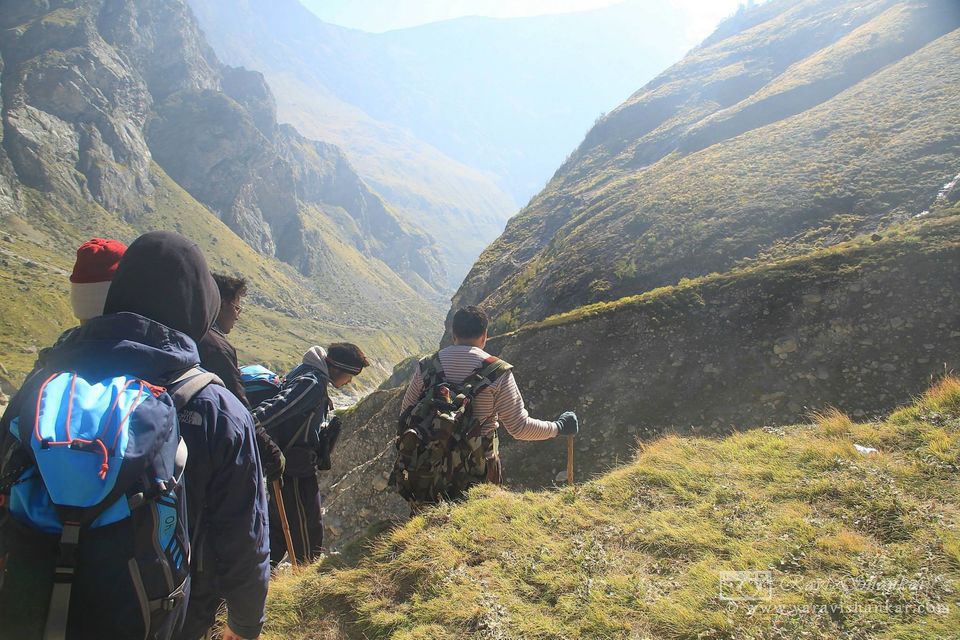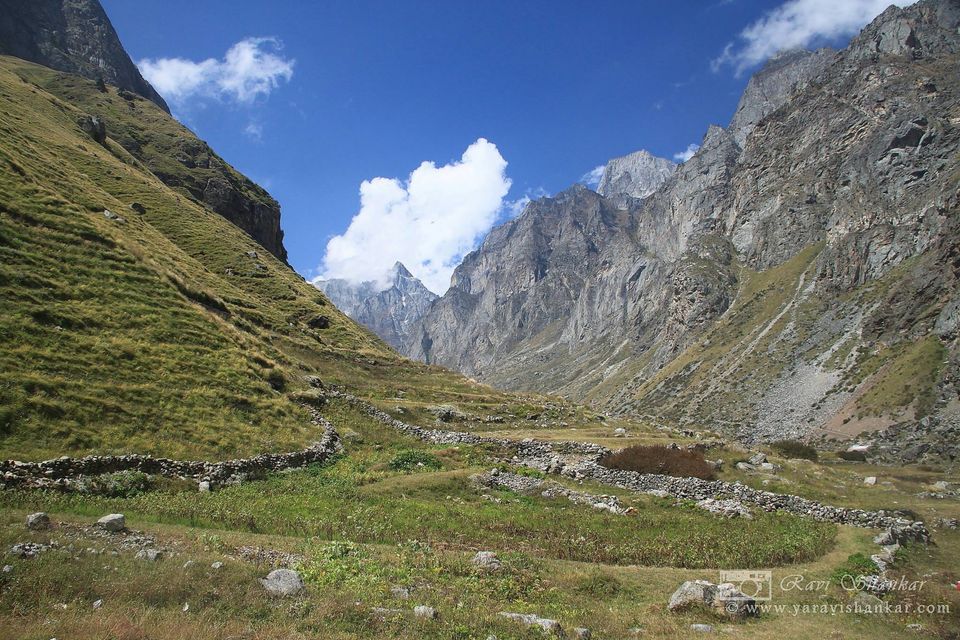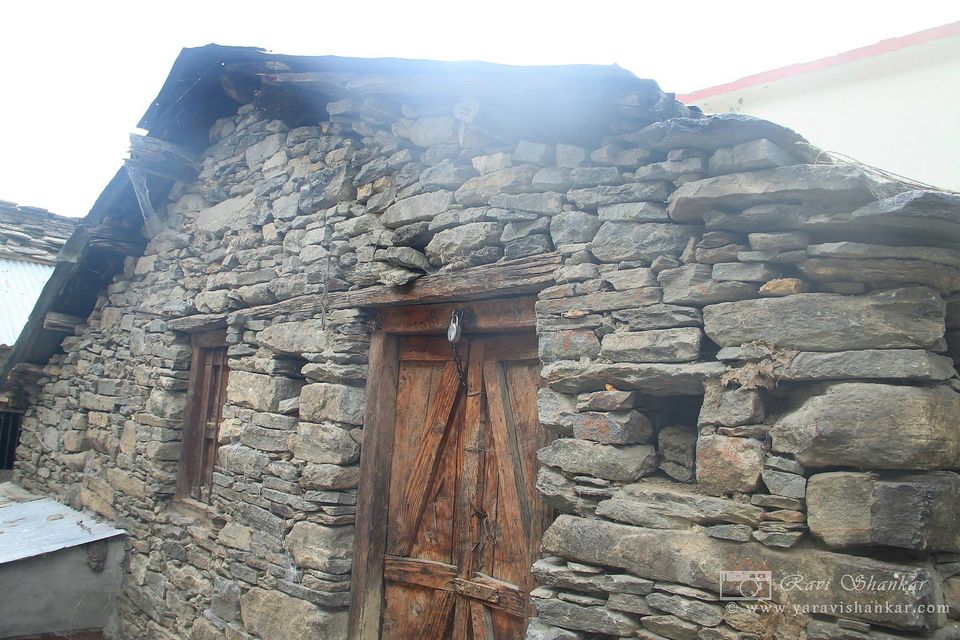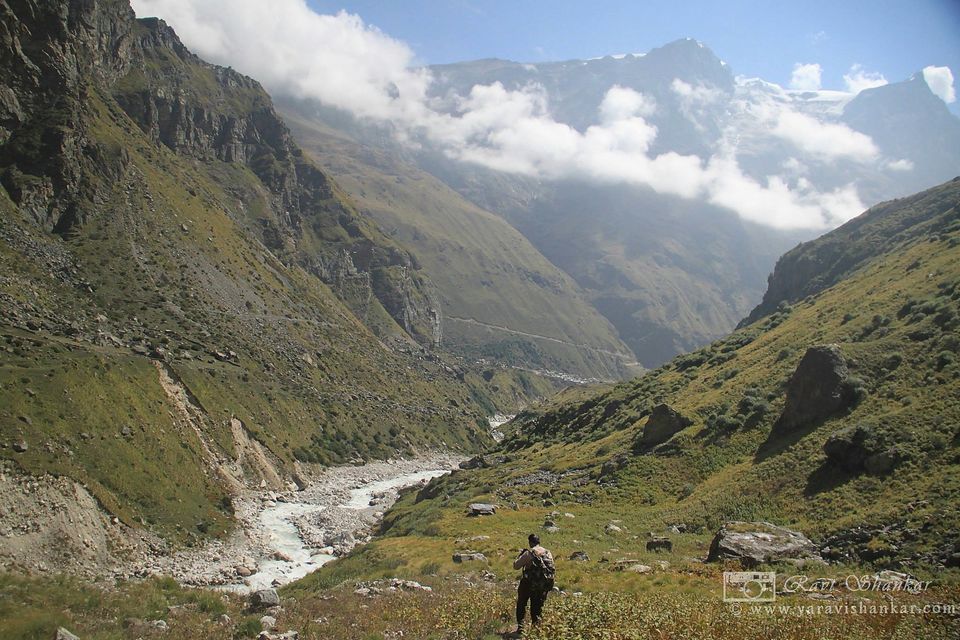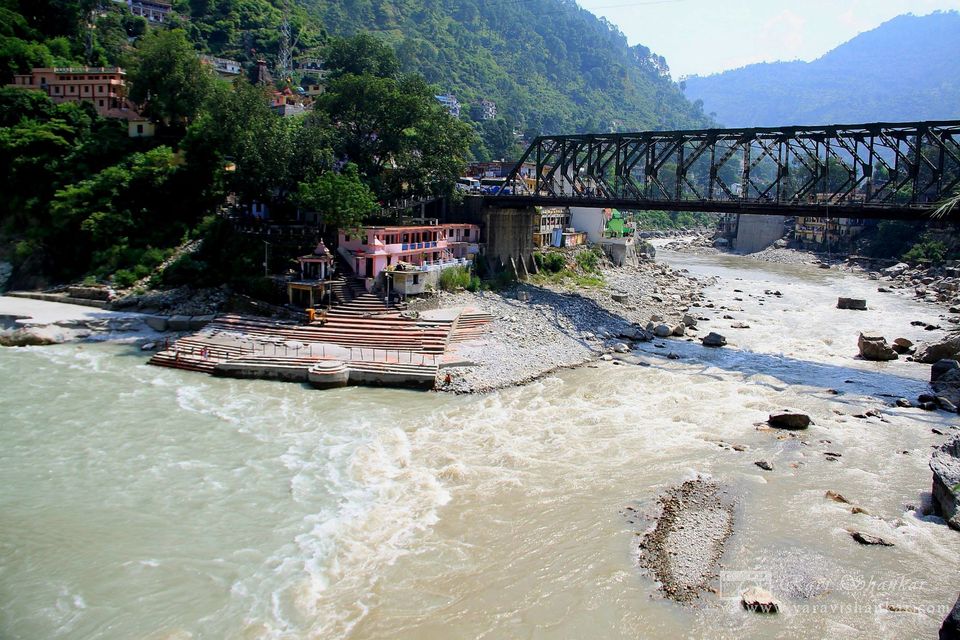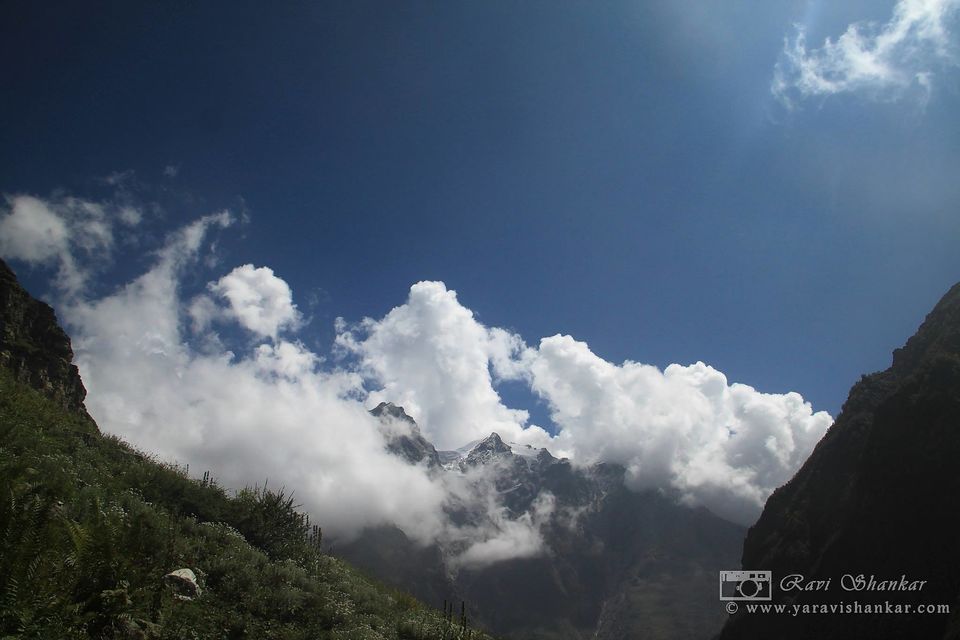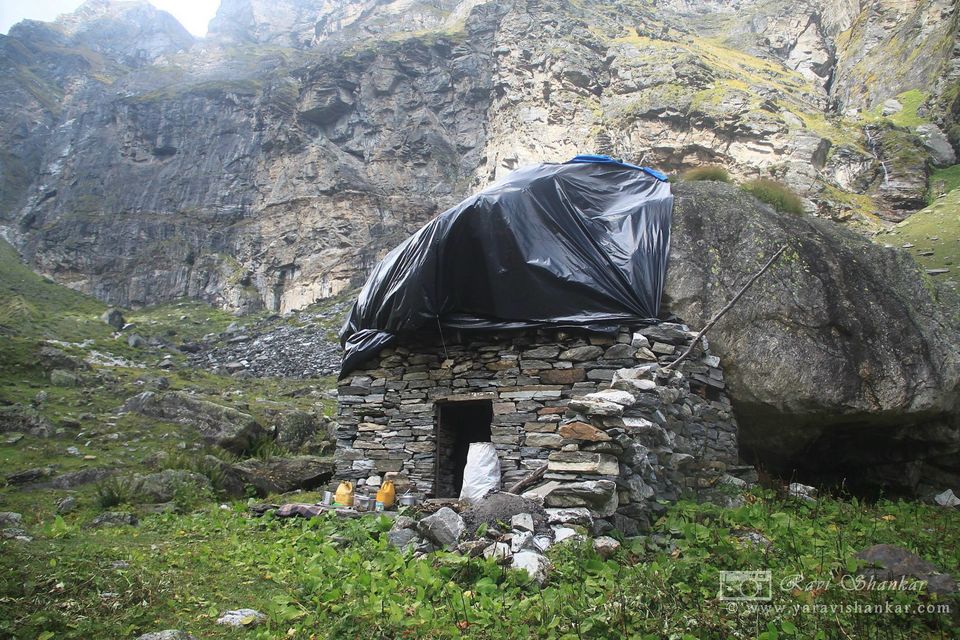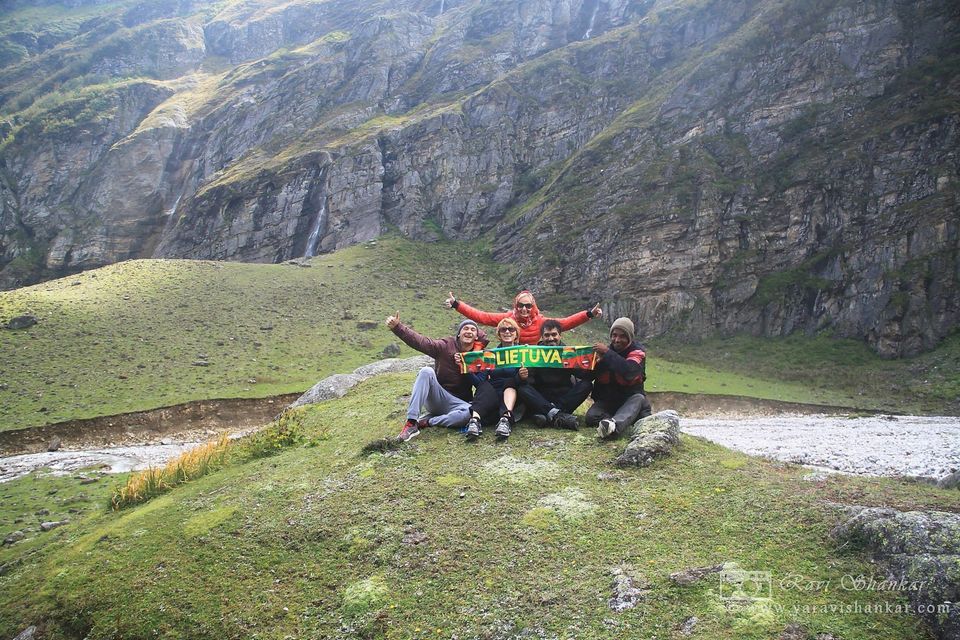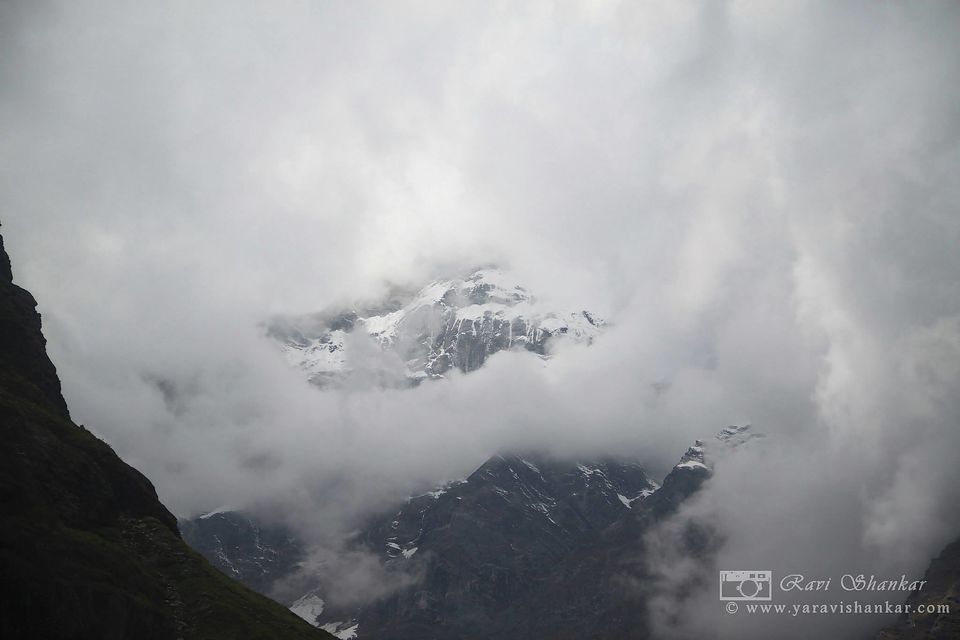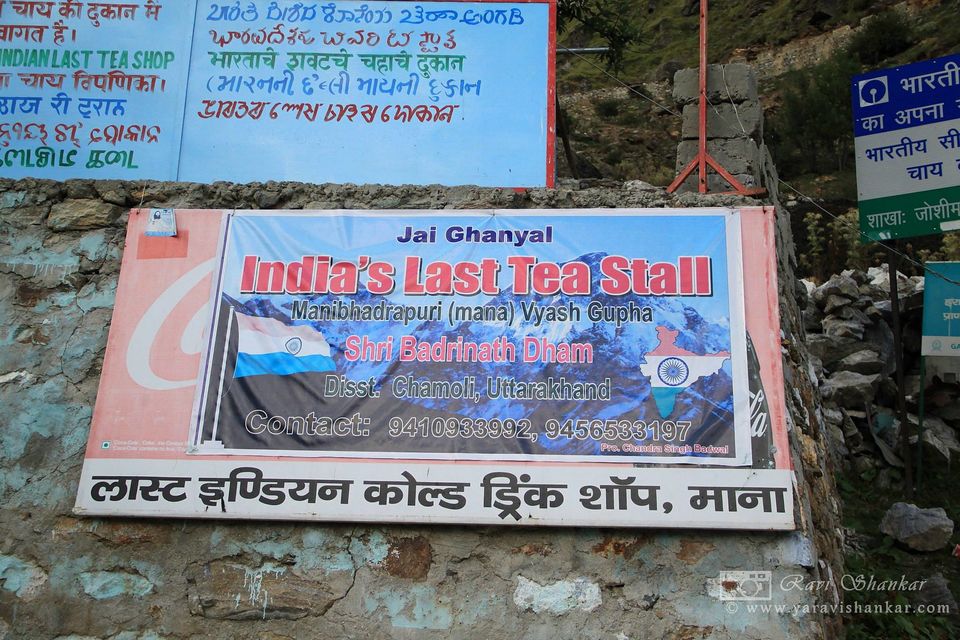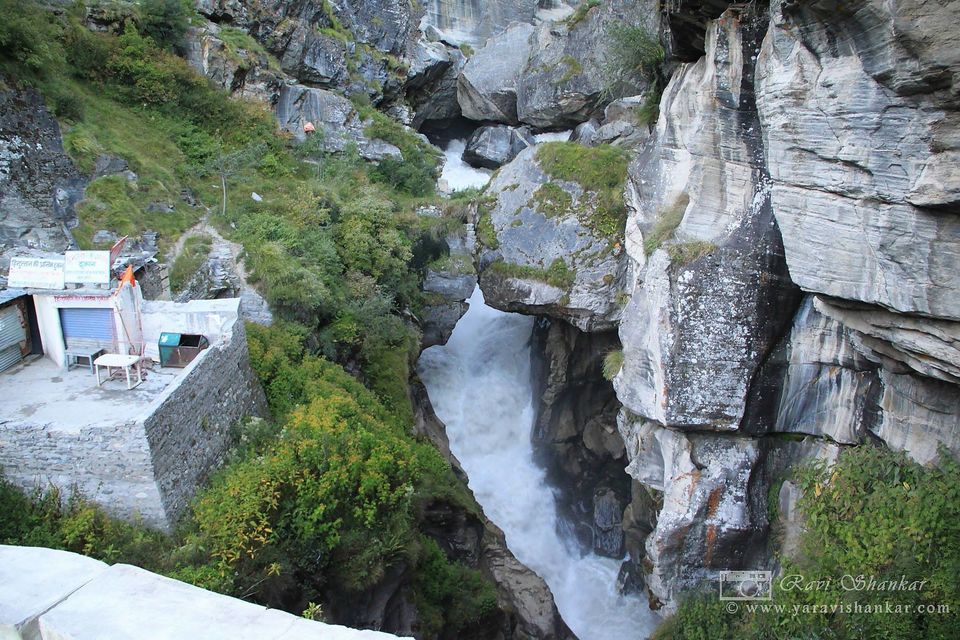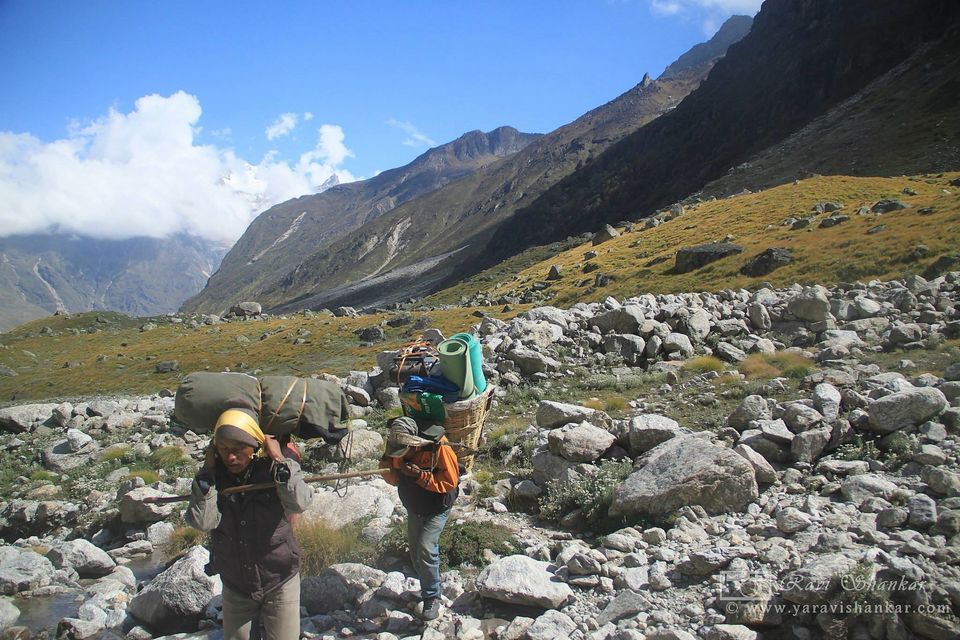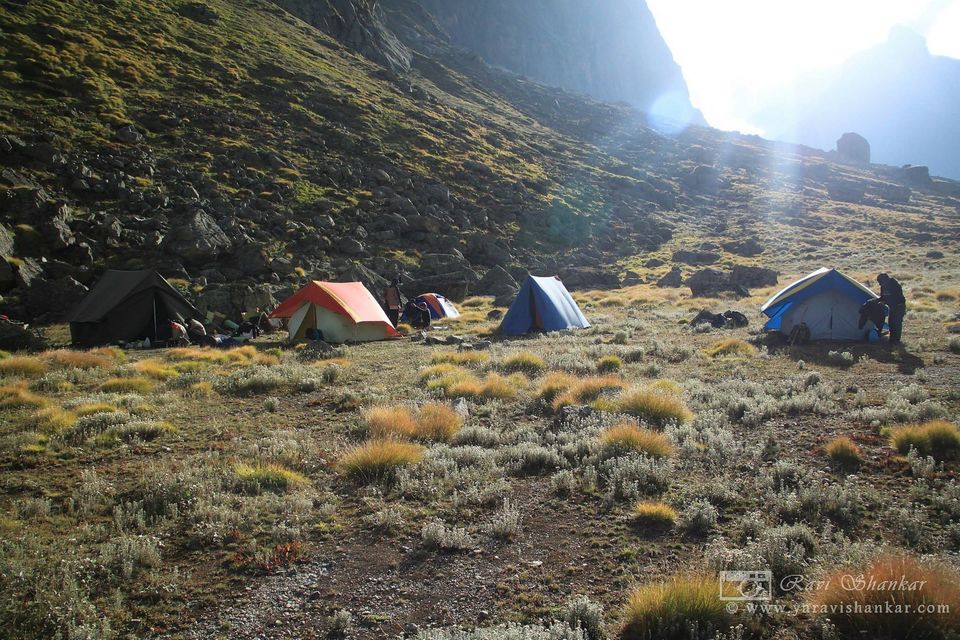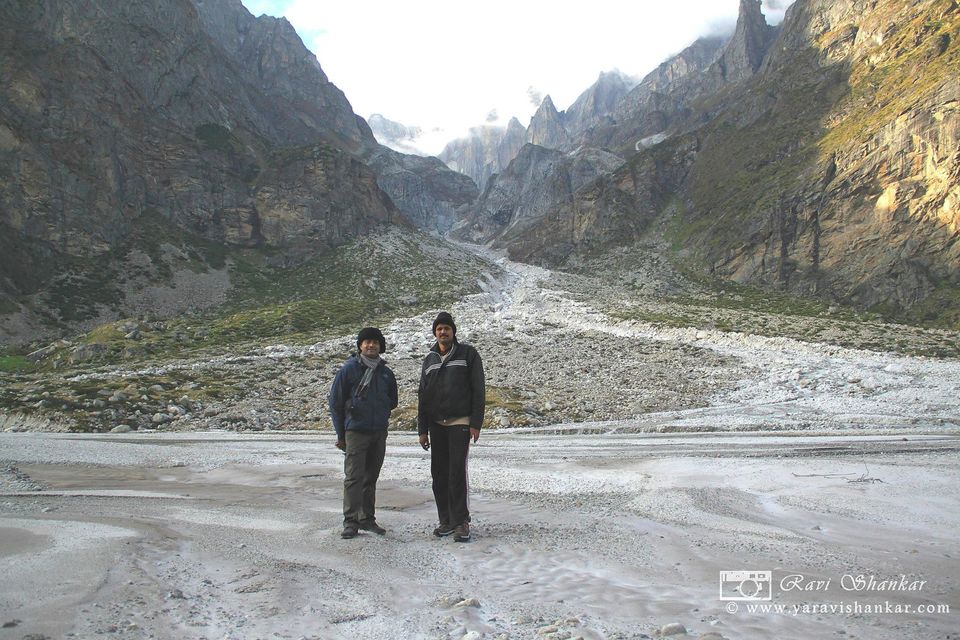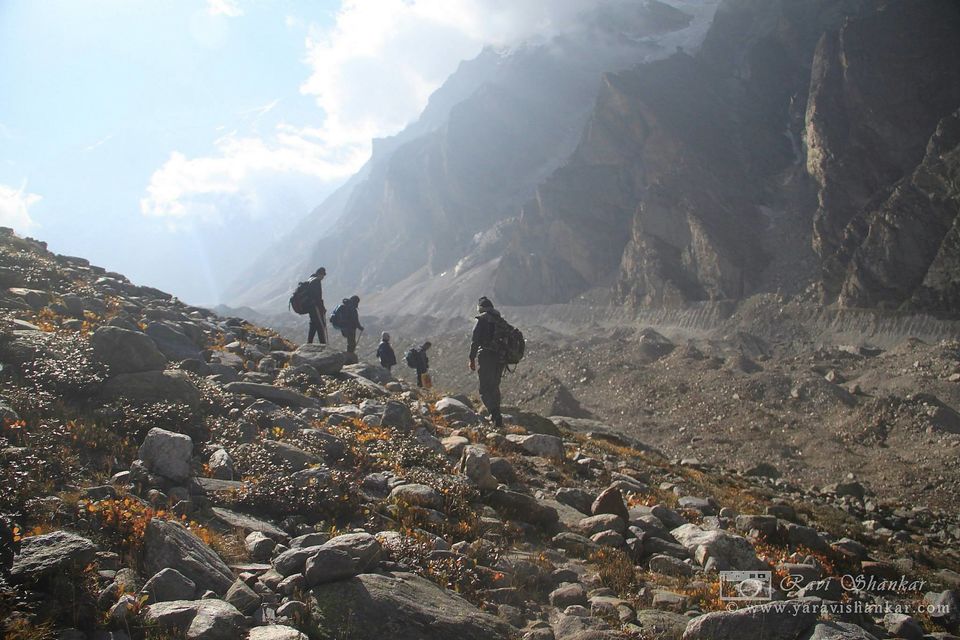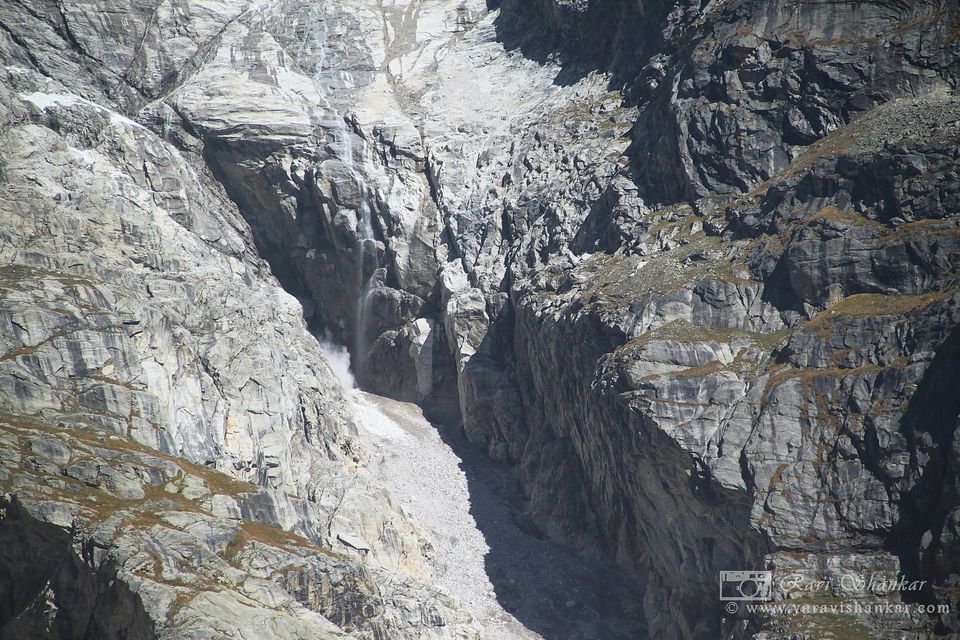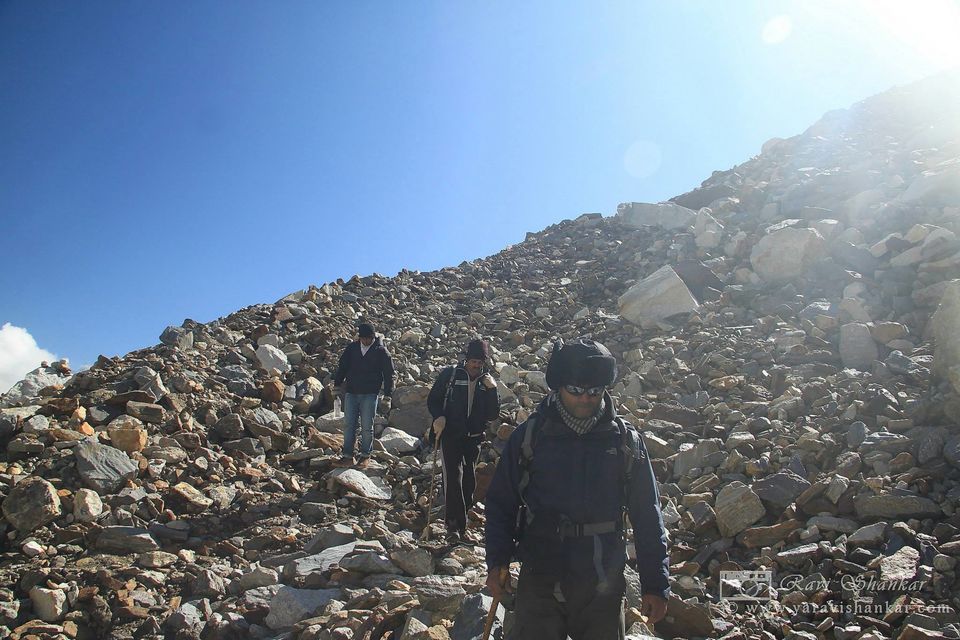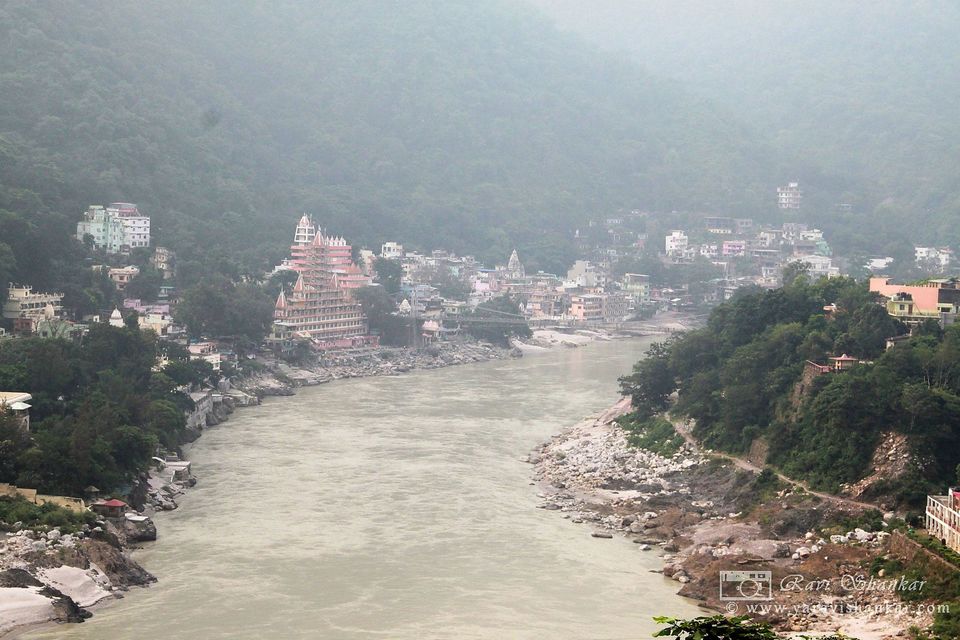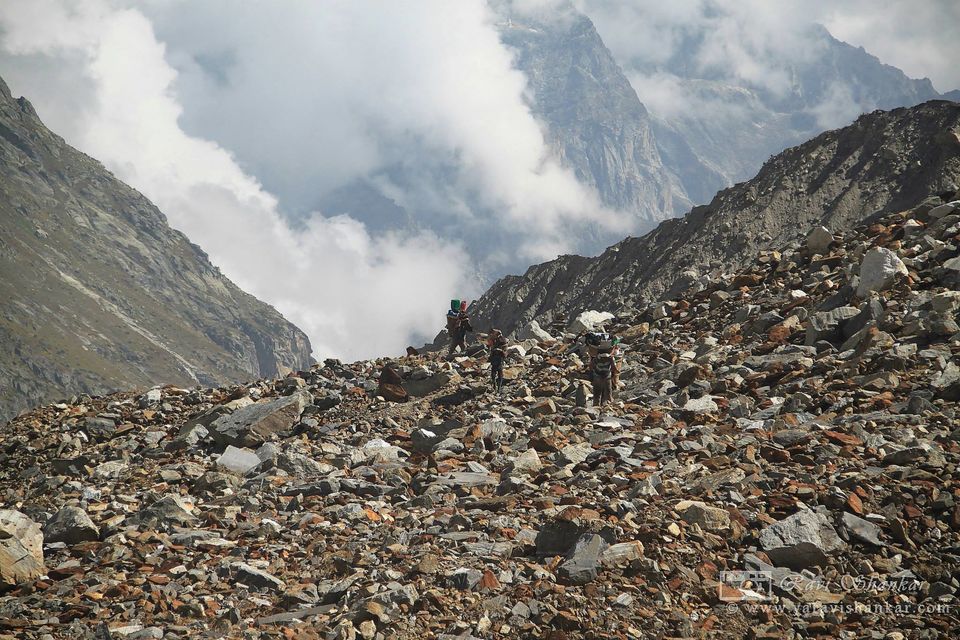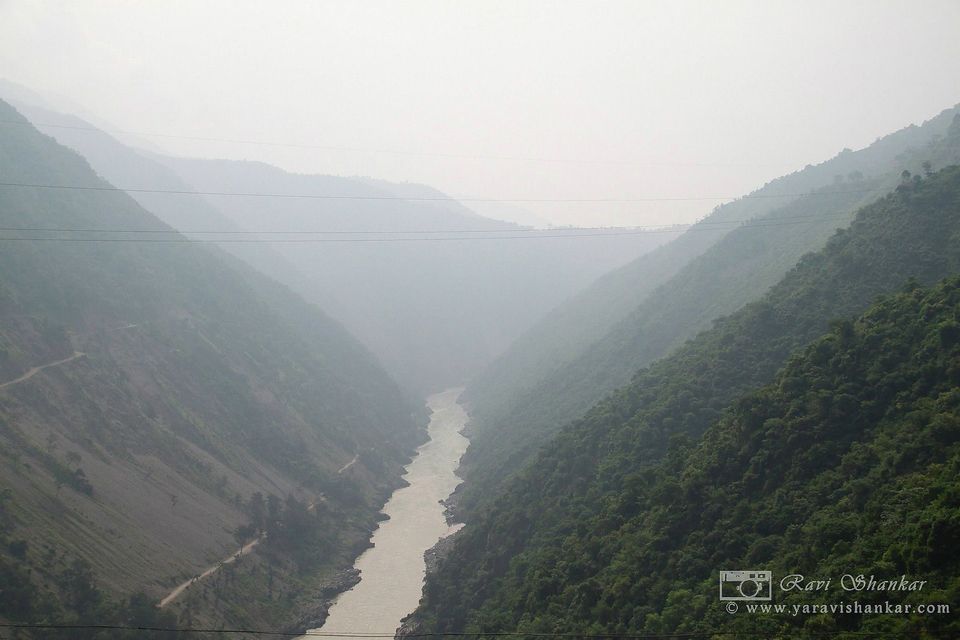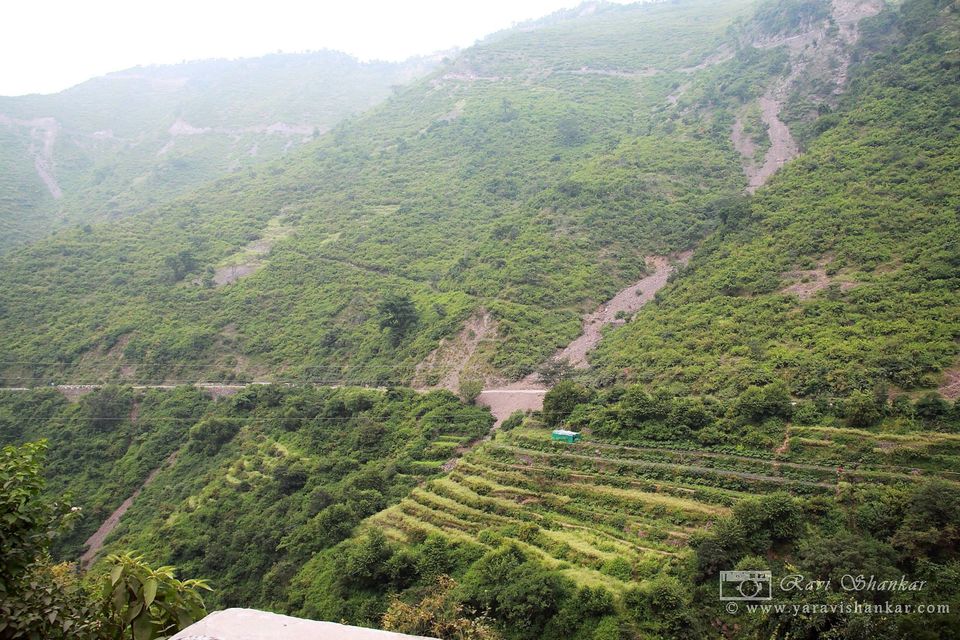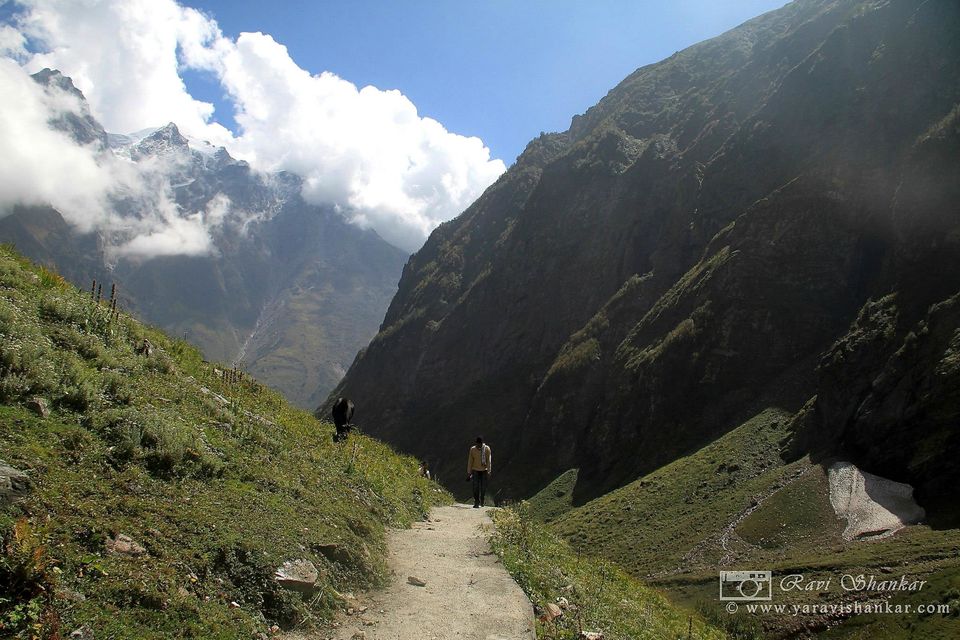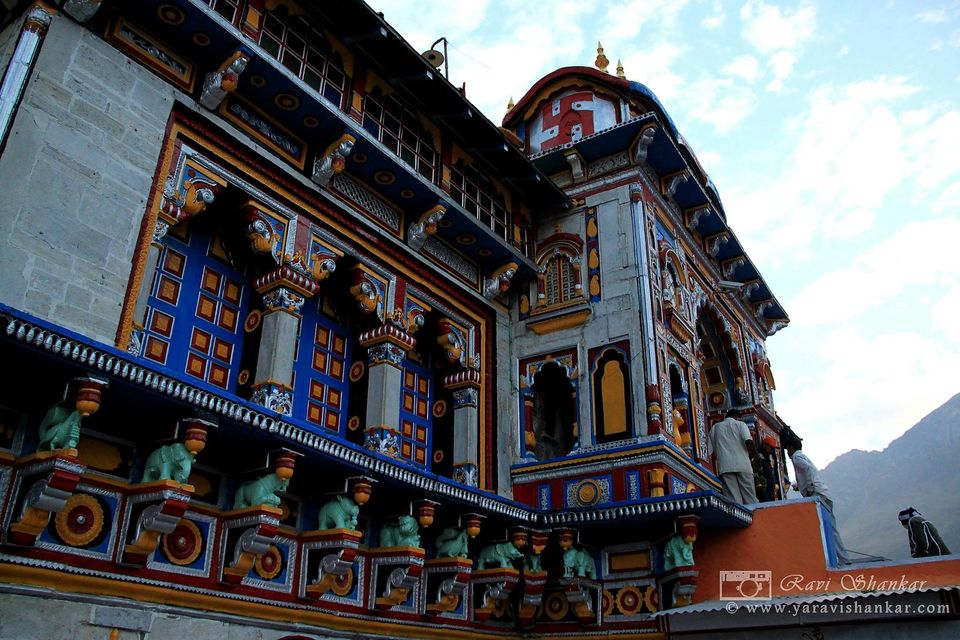 Trek to Swargarohini is considered to be only way to reach heaven in human form. It is this route believed that the Pandavas took to reach heaven
Day1:
Flight from Bangalore to Chandigarh. Chandigarh to Haridwar by cab.
Day2;
16 hours road journey from Haridwar to Badrinath
Day3:
Local trek to See Nilakant hills and visit to Badrinath temple
Day4:
Trek from Mana village ( 1.5 km from Badrinath) to Lakshmiban
Day5:
Trek from Lakshmiban to Chakrathirth
Day6:
Trek from Chakrathirth to Sathopanth-tal
Day 7:
Trek to Suryakund and view of Swargarohini. Trek back to Chakrathirth
Day8:
Trek from Chakrathirth to Lakshmiban
Day9:
Trek from Chakrathirth to Mana village (Badarinath)
Day 10:
Road trip from Badarinath to Haridwar ( Visit to Yoga badri , Dyanabadri and Joshimat on the way)
Day 11:
Haridwar to Chandigarh by road and Chandigarh to Bangalore by flight.
The trek from Mana village to Sathopanth-tal is tough and requires local guide. The ideal time to trek is from May to October. This route is trekked by very few people and requires porter to carry tent and food. One has to reach Mana village by road from Badarinath by passing Indian Army camp which is about 3km far. At Mana village you can find India's last tea shop. You can only see River Saraswathi flowing for very small length here.
Trek from Mana village to Laxmiban is picturesque. One can see Vasudhara falls on the other side.
When you trek you will follow Alaknanda river (tributaries of Ganga river). At one place one can see the birth place of Alaknanda emerging from a glacier.
Trek from lakshmiban to Chakrathirth is little tough and one will pass by couple of water falls at Sahesradhara. Enroute one can see Bhodhi vruksha which are found nowhere else. One has to get steep down to go near the Alaknanda River.
Trek from Chakrathirth to Sathopanth –tal is even tougher. But the beautiful view of the mountains alongside is breath taking. One can see snow avalanche happening some times.
Night view at Sathopath-tal is breath taking. There are no street lights and the view of stars are amazing.
Once can see Milkyway and can spot few meteorite too.
The view of Sathopanth-tal is mesmerizing which is in the shape of love. One can take chilly dip in the ice cold water.
One can trek to Swargarohini mountain . But climbing Swaragrohini requires mountaineering gear. One has to pass by Suryakund and Chandra kund.
If one gets up early in the morning, one can see golden glow of himilayas when the first rays of Sun kisses the mountains.
https://www.youtube.com/watch?v=lLCuJketTOU&feature=youtu.be
Things to carry:
Sleeping bag : Capable to withstand upto -10 degree Centigrade
Gloves
Thermals
Rain coat / jackets which can withstand up to -5 degree centigrade.
Day time temperature may be around 15-20 degree so a small jacket should be good.
Goggles / Cooling glass.
Muffler / cap to cover head and ears.
Good hiking shoes with ankle protection is recommended .
Hiking poles
High calorie food
Water bottle
GPS map. (Magnetic compass will not work since magnet gets attracted to magnetic hills )
Water proof trousher / rain coat
Sleeping tent
Gatarode / Energy drink
Glacier water is available every where. So no need to carry lot of water.
Torch light or lamp light is recommended as there are no electricity through the route.
Mobile network doesn't work. So please switch of your phone to conserve battery.
A good camera to take lots of photos and please keep at least 3-4 spare batteries.
A good trekking bag with water proof cover is recommended.
Carry weight not more than 5-7kg else it is difficult to trek. ( Do not carry more number of clothes as you cannot take bath anywhere using freezing cold water). However handsfree sanitizer can help, since water is freezing cold.
The total trek from Mana village to Sathopanth tal is around 30km and one can go little further.
Oxygen mask / Diamox table is recommended but not necessary.
One can carry medicine and personal first aid kit since nothing else is available on the way.
Frequent Searches Leading To This Page:-
badrinath to swargarohini distance, mana village to swargarohini distance, swargarohini badrinath, how to reach swargarohini, swargarohini