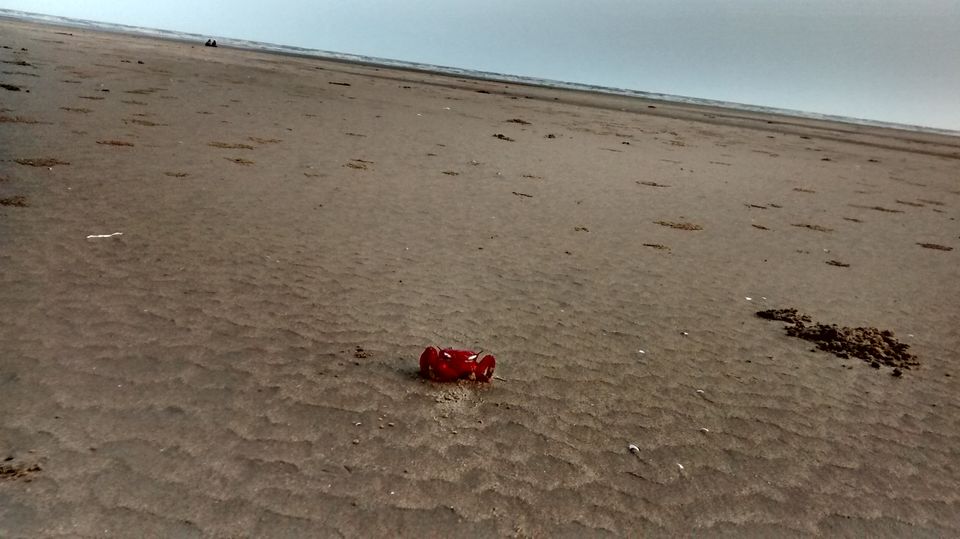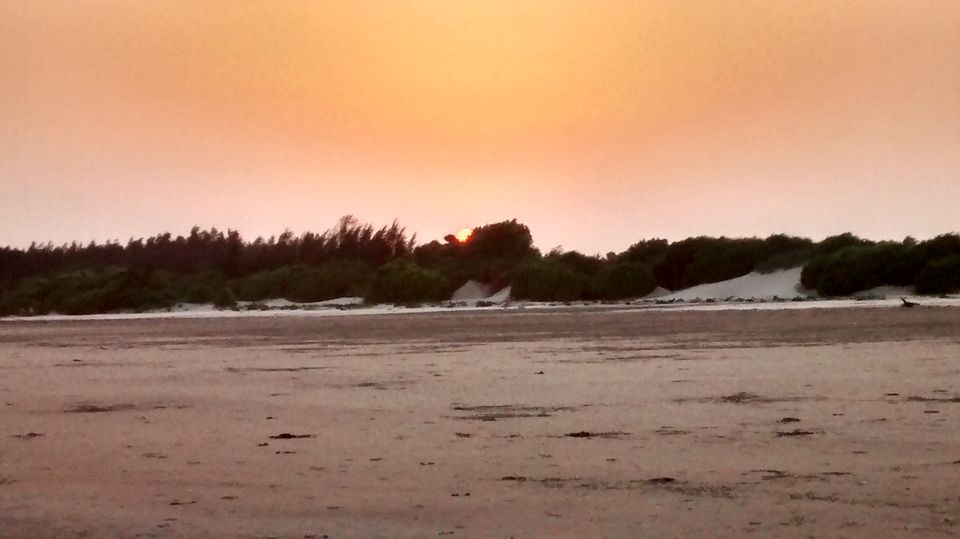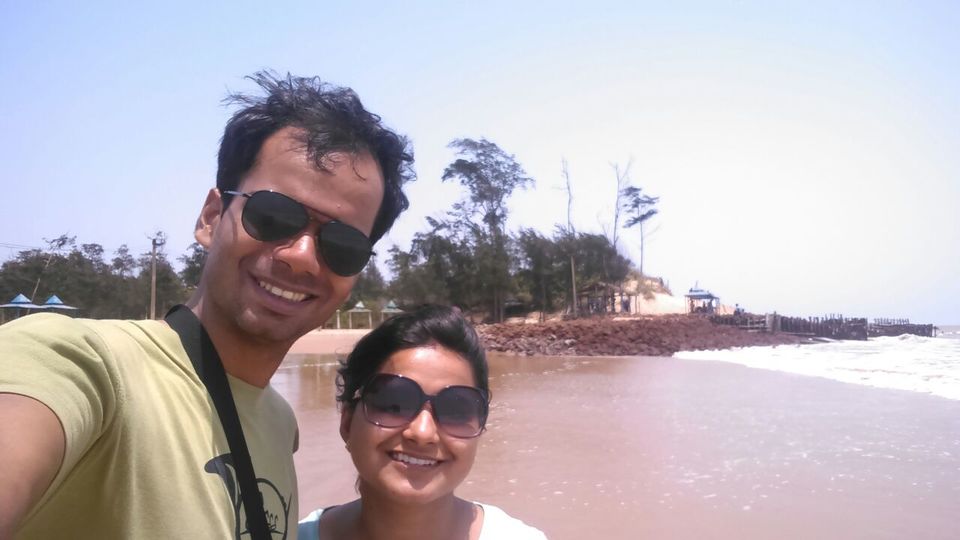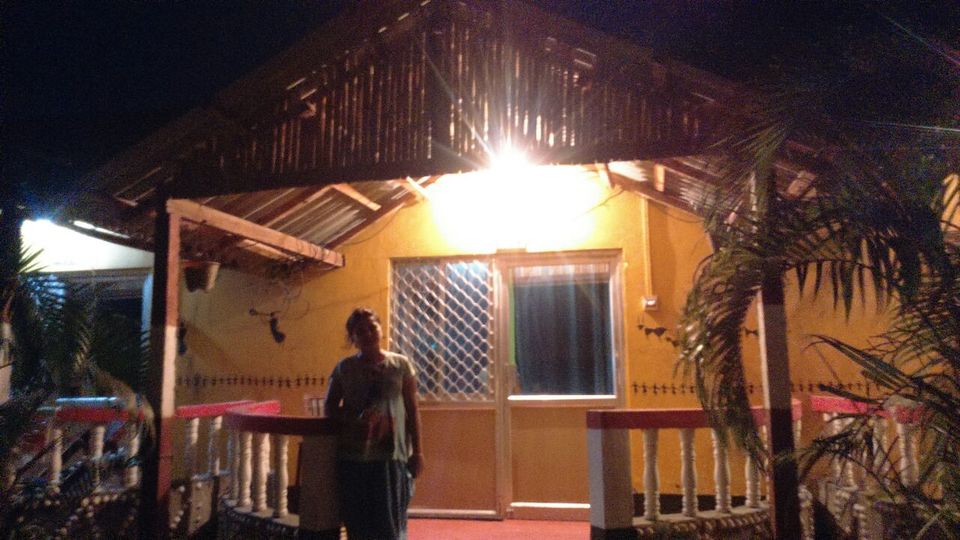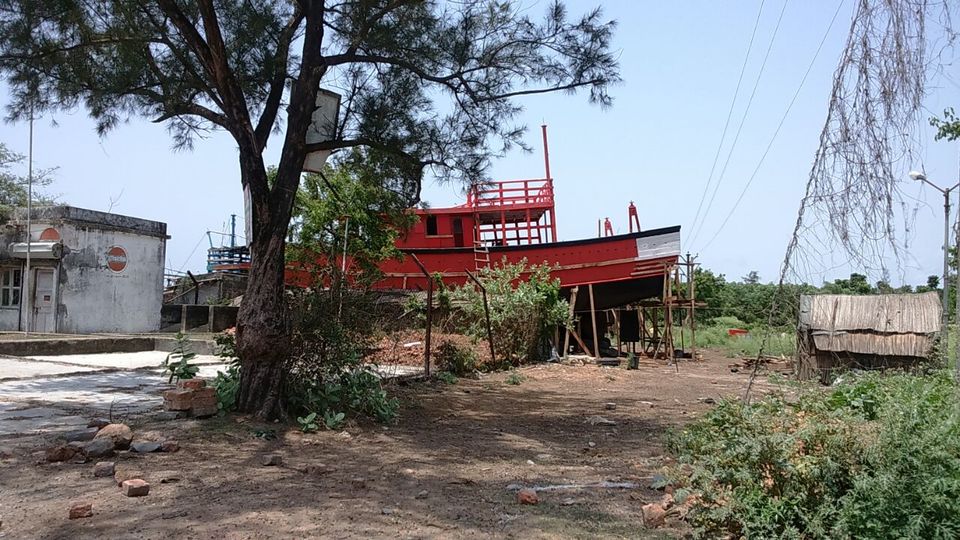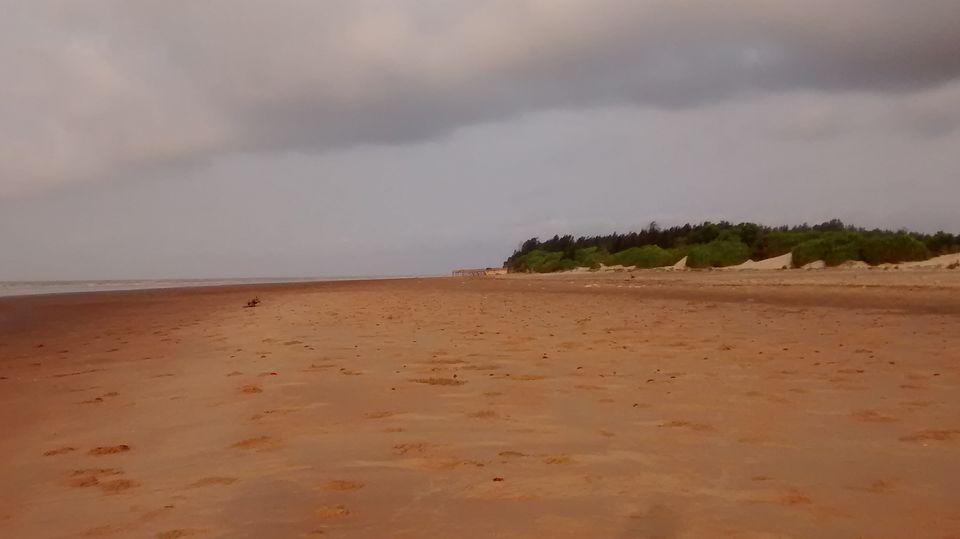 A daily 9-5 job gets to my head if I don't take a short quick break in between the monotony. So we took to the roads to breathe some life into our routine.
Day 1: We started from Jamshedpur on a Sunday and drove approx. 300 KMs to reach Tajpur , a peaceful beach destination in West Bengal. It is so more worth to have a stay in Tajpur than in Digha  (the bustling and popular beach destination - 30kms from here) just to be in peace . Since the summers had already set in so the place was all the more deserted.
As we came down to the beach in the afternoon post a satiating Bengali lunch we could see hardly 10-15 people on the entire beach except the locals at the shacks. The beach is dotted with numerous red crabs in any direction you see. Now that's a scene to capture. But they are too shy to be photographed from near.
Our stay was at Tajpur Nature Camp, which is the closest accommodation near the beach provides nice clean AC cottage style rooms and serves delicious Bengali cuisine. We spent the evening at the nature camp relaxing on the hammocks in the courtyard.
Day 2: waking up to a beautiful cool Monday morning listening to the waves crashing at a distance is like a dream. We were living it atleast for the moment. Soon early morning we were back on the beach to enjoy the early morning freshness in the air and have  fresh coconut to satiate the hunger pangs after a long romantic walk on the beach with my husband. There was complete calmness with only sounds of the crashing waves and the birds chirping. Later we returned to the camp to have our breakfast and start our return journey.
Soon we changed our mind and thought of paying a visit to Shankarpur enroute (approx. 17-20 kms from Tajpur) before heading back home. Shankarpur is another beach near Digha which is mainly used as a fishing harbor by the Fisheries department. But the beach is so beautiful with the trees lining the beach and the waves crashing on the smooth white sands. After spending a good couple of hours relaxing and photography on the beach we had our lunch at The Nest, a hotel nearby and left for our hometown, Jamshedpur.
" We travel not to escape life ,but for life not to escape us".