If you are in Gujarat and want to enjoy Beach like Goa. Daman is perfect substitute for such travellers. Daman is one of the union territory of india situated near vapi city. We all were come vapi for business trip. One of our colleague friend would resign soon so we decided to celebrate farewell party. Vapi is industrial town famous for its chemical industries. Fortunately location of vapi is blessed. It situated between the two union territory Daman at west and Silvassa at East. We decided to go Daman due to beaches.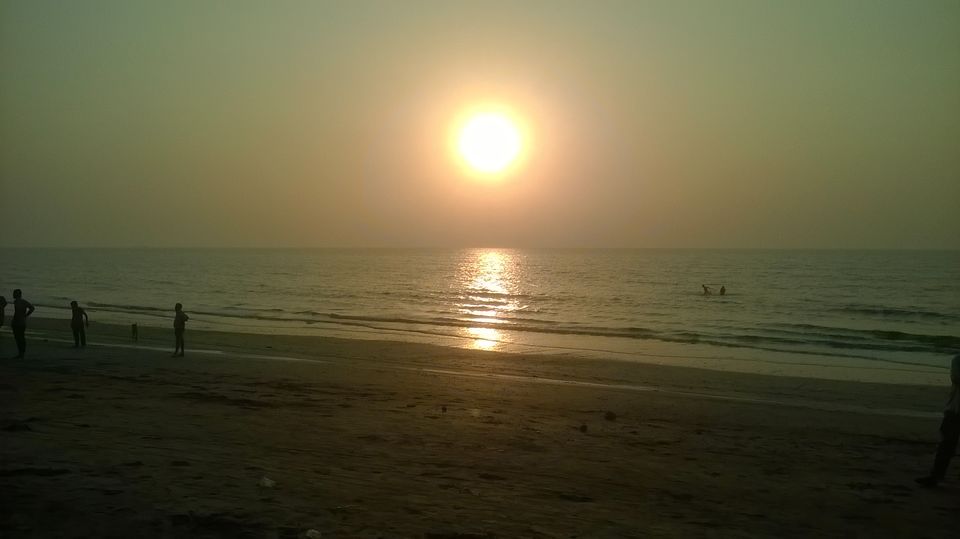 One of the unique fact about Daman is that cheap liquor price because of being union territory. You will get liquor here about 30-50% cheaper than other state of India. It is only nearest place to gujarat where u can get alcohol (because Gujarat is Dry state- it is illegal of consumption, selling, Smuggling of alcohol in Gujarat). We started Our trip from vapi railway station. You should go to west side of station to get public transport for daman.
For Going daman, you can either hire taxi to directly go to your favorite destination of daman or you can travel through state bus transportation to Daman bus station then to your favorite destination by auto or city bus. There is three famous places in daman where generally people want to go Jampore Beach, Devka Beach, Jetty or Daman fort. Whole Daman is divided into two part Moti Daman (Big Daman) and Nani Daman (Small Daman). The Damanganga river flowing between this two segments and merge into arabian sea.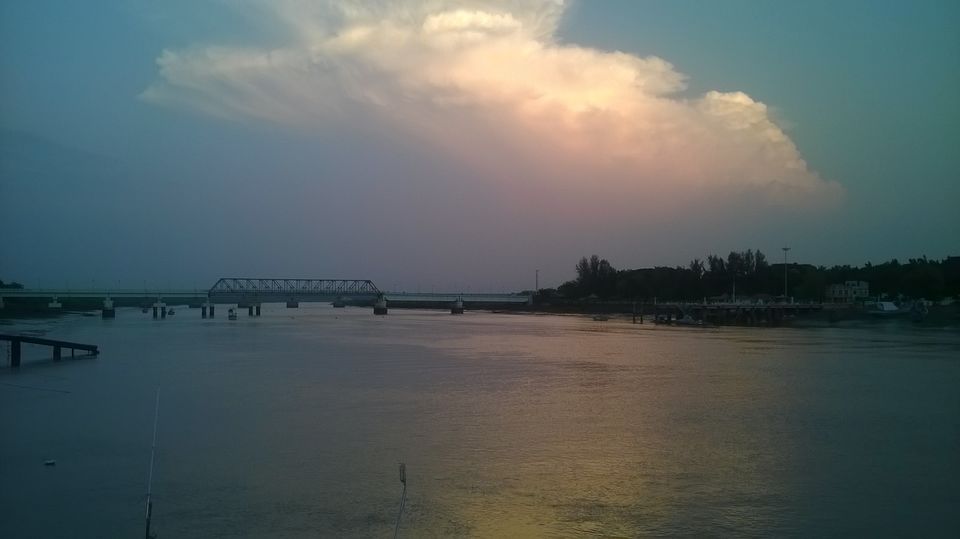 First we went to Devka Beach. It is a rocky beach.We found many couples and family came here to enjoy. Most of them enjoy in garden near to beach. Its is not swimmer friendly beach due to rocky Geography. You should be caution during high Tide because you can't watch stones that time may cause injuries.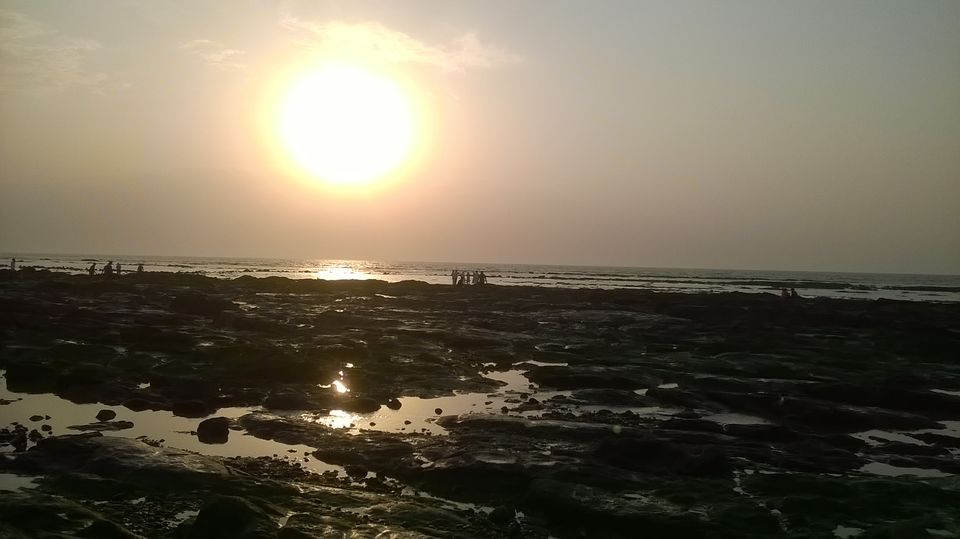 Then we decided to go jampore beach which is most famous among tourists. We reached here at afternoon. It is very clean, flat, sandy beach not rocky like Devka Beach. It is shallow depth beach that's why if you are good swimmer it is for you. You will found many stalls who sells snacks and liquor along side beach. You can also enjoy many activities at beach like parasailing, Dirt bikes, camel ride, boating etc.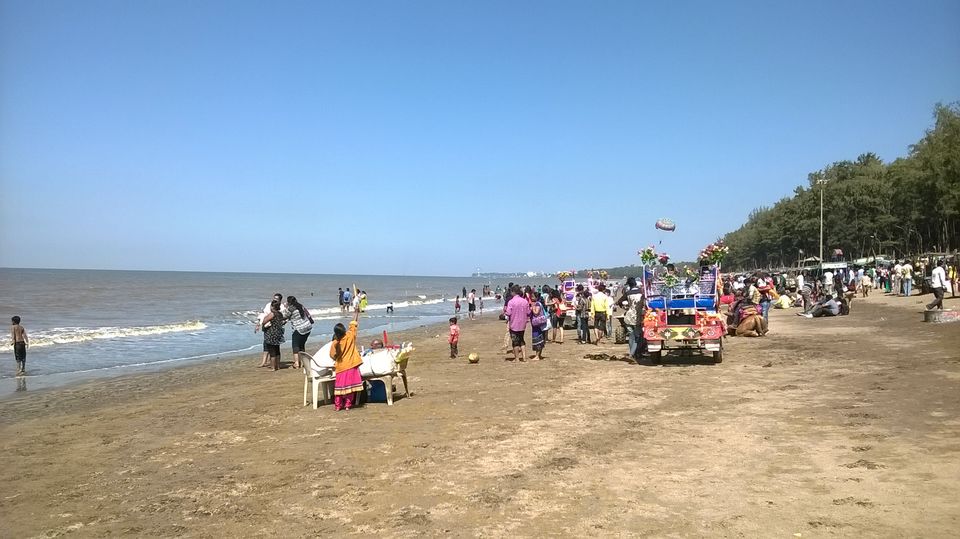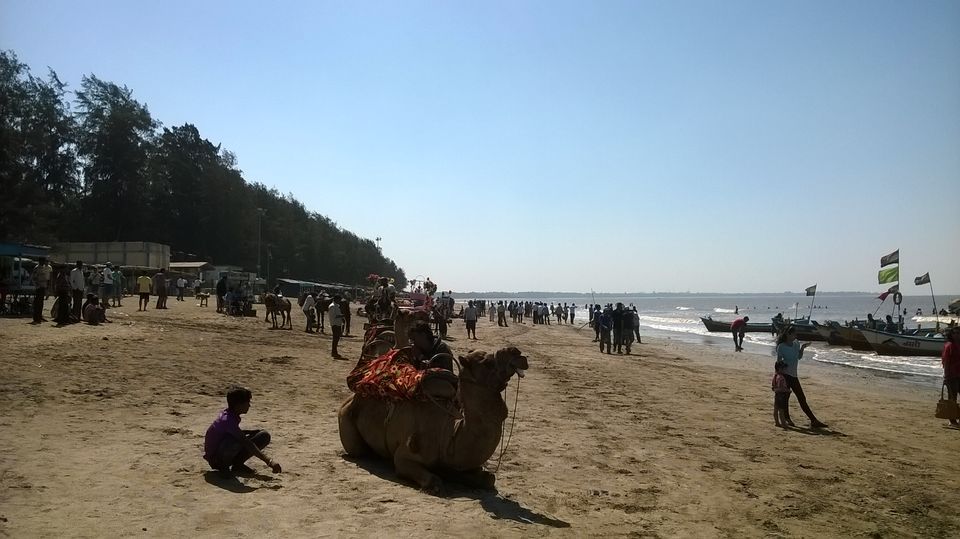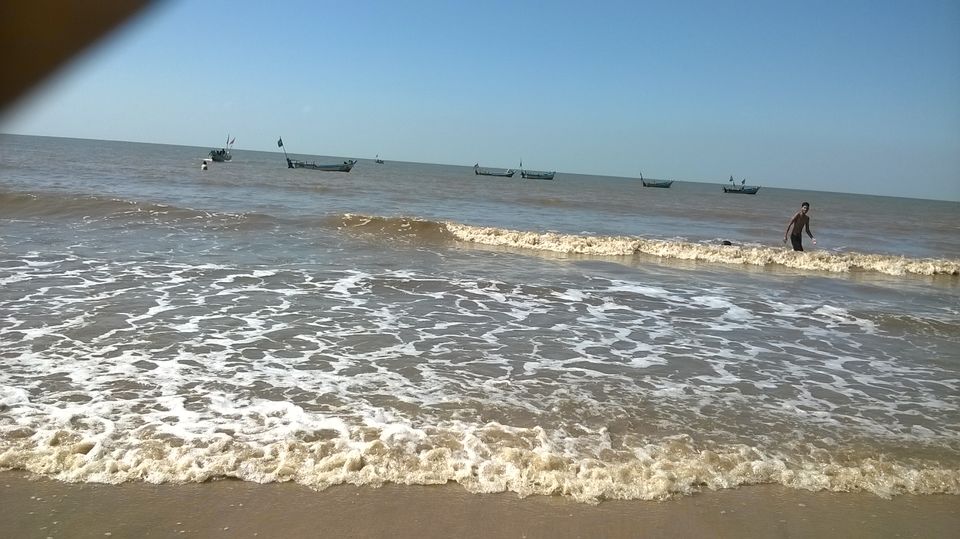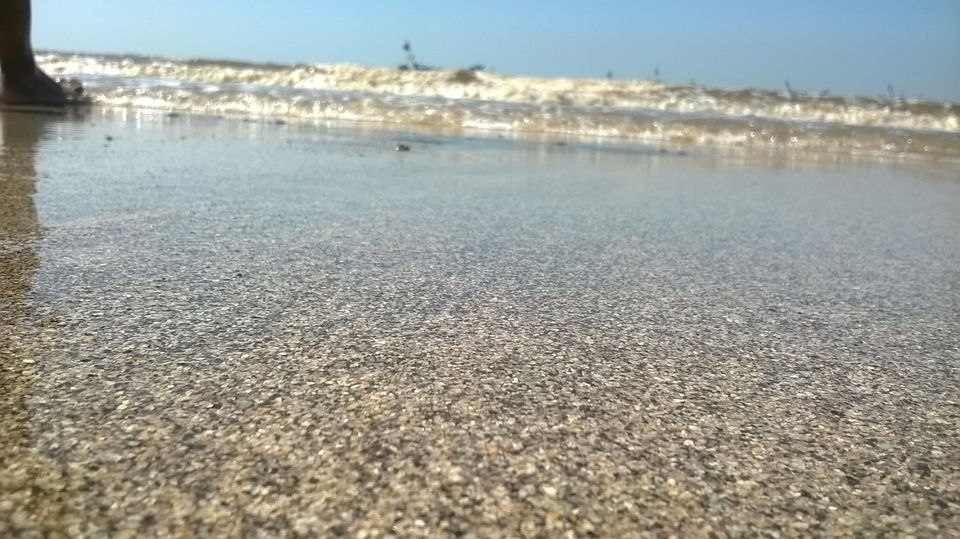 You will find many stalls along with beach where you can enjoy sea food along with cold beer and liquor. But one disappointing fact is that there is less option available for vegetarian people like Bhel puri, Boiled/roasted Sweet corn , Pani Puri. You can feel breeze of sea and high of alcohol together. During sunset the beauty of beach reached on its peak. Your inner photographer push you take photos and selfies and you can't control it.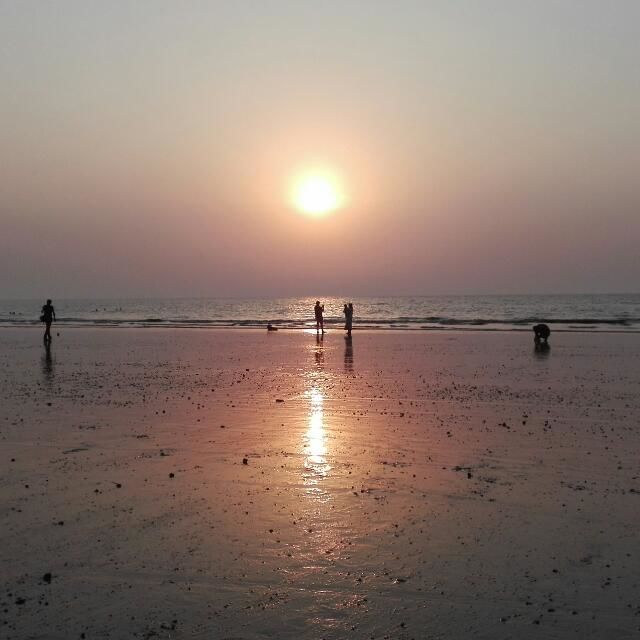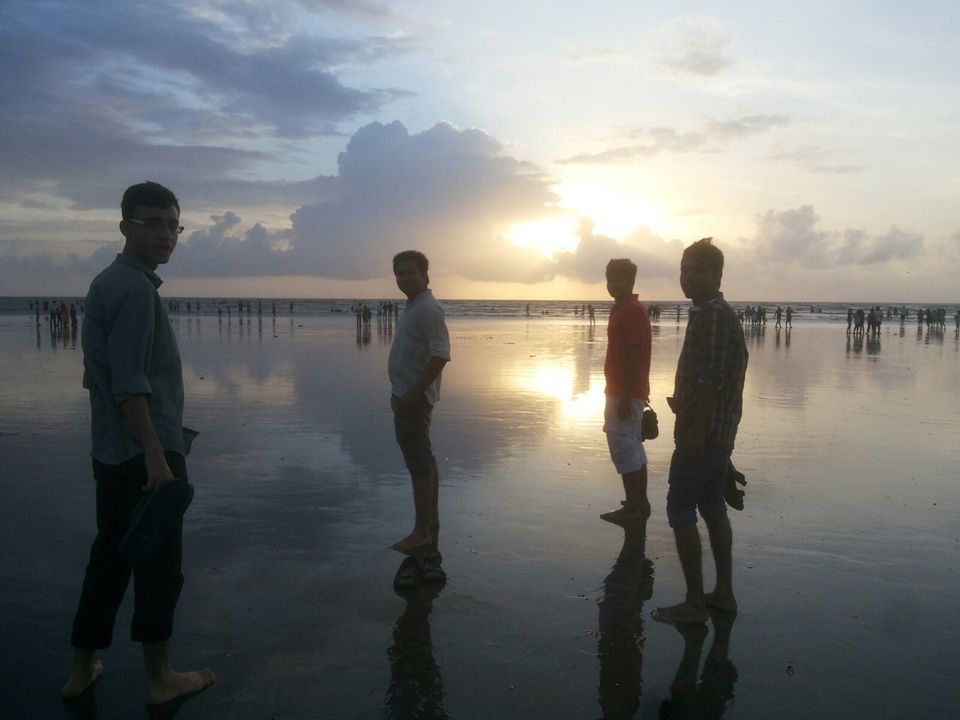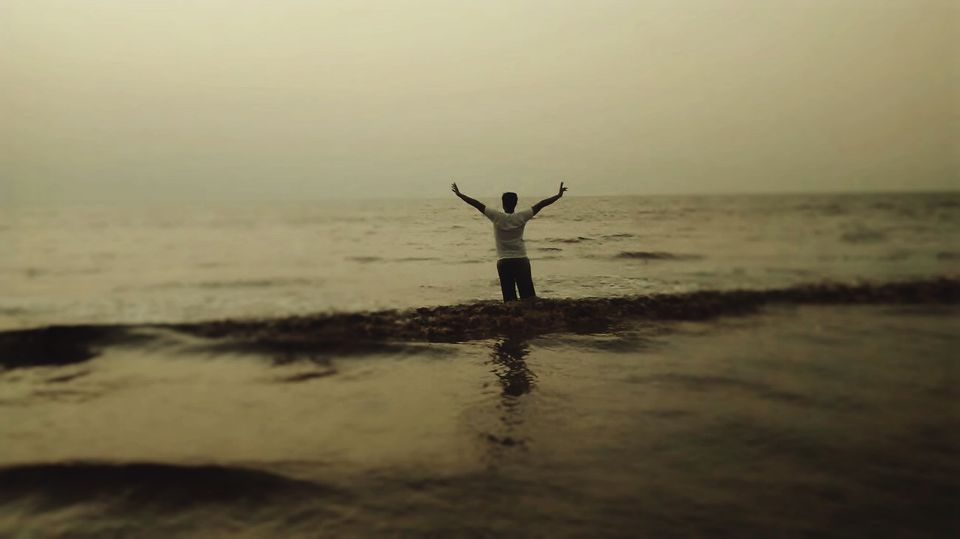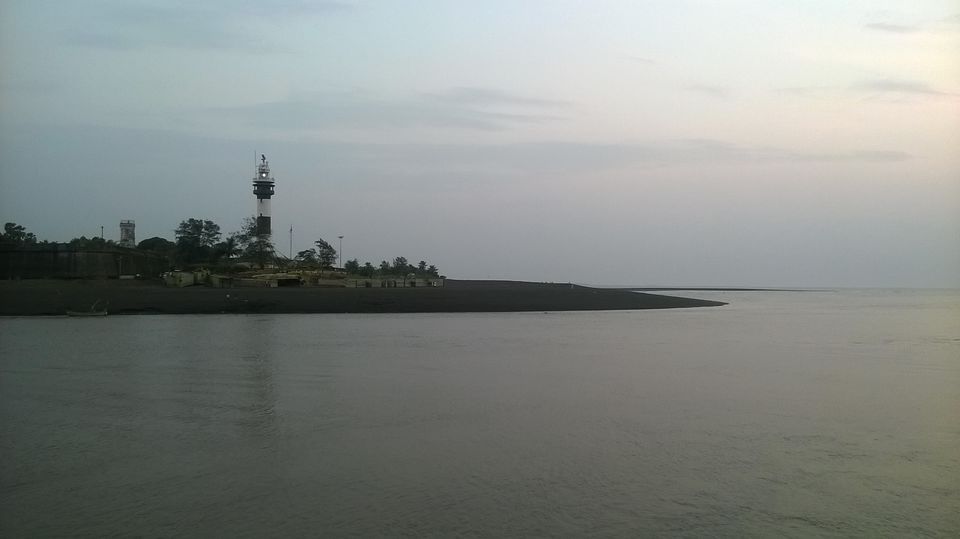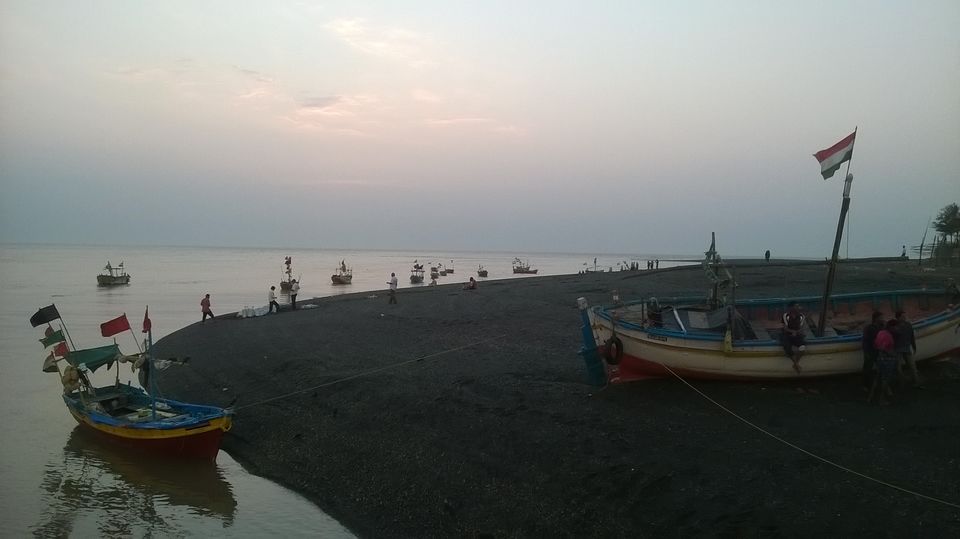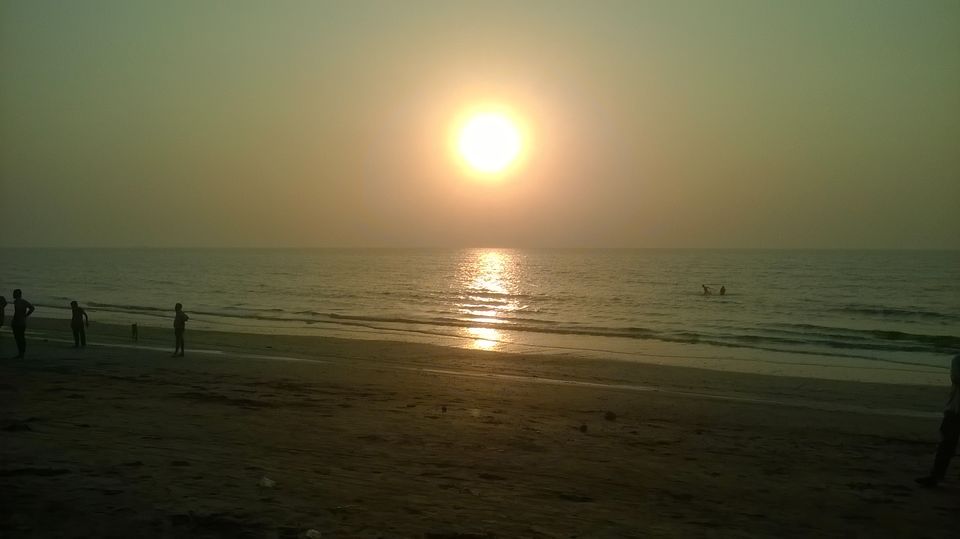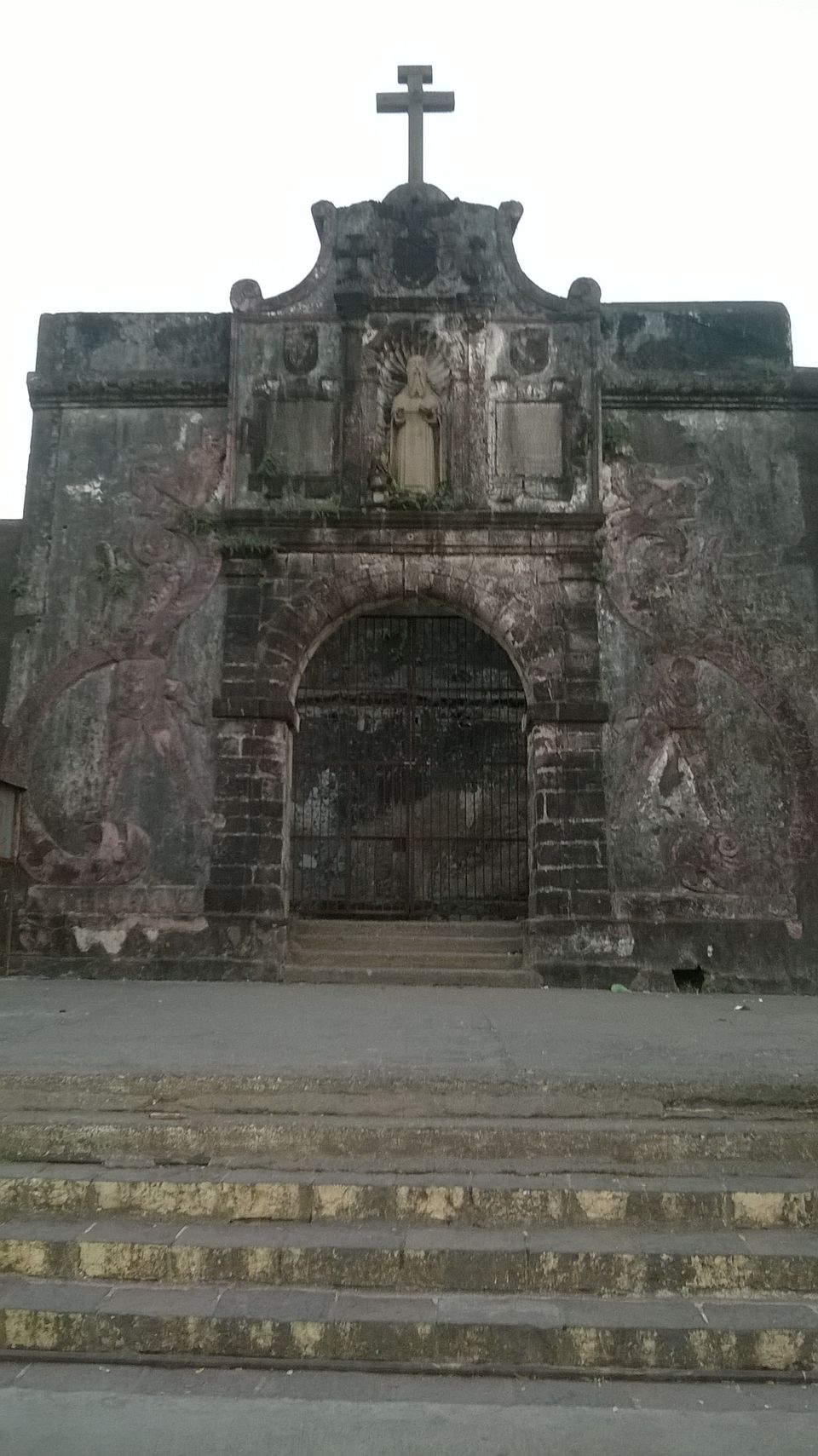 You can enjoy at beach up to 9 pm after that all stalls are closed and coast Guards not allowed you roaming after it. Then we all feel hungry so we went to one of famous restaurant of Daman name "veera da Dhaba" means Brother's restaurant in punjabi. It is a punjabi theme based restaurant famous for its punjabi cuisine. Dhaba is a punjabi word which is used for roadside restaurants in punjab . Here you can find perfect punjabi environment like they arranged khatiya (cot beds) instead of chairs like in punjabi style and open air restaurant.
After take dinner we all travel back to vapi and wish best future to our friend. Then we travel back to vapi to become again prisoner of working life. The overall effect of Beach, alcohol and punjabi food are enough for get a perfect hangover. Really i am waiting for such hungover again.