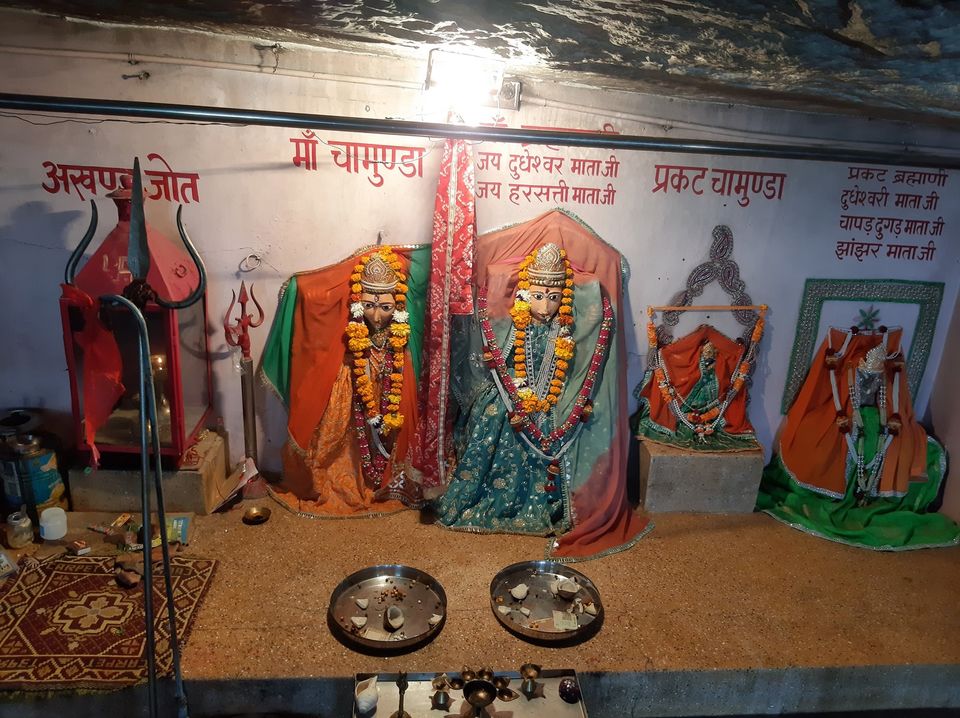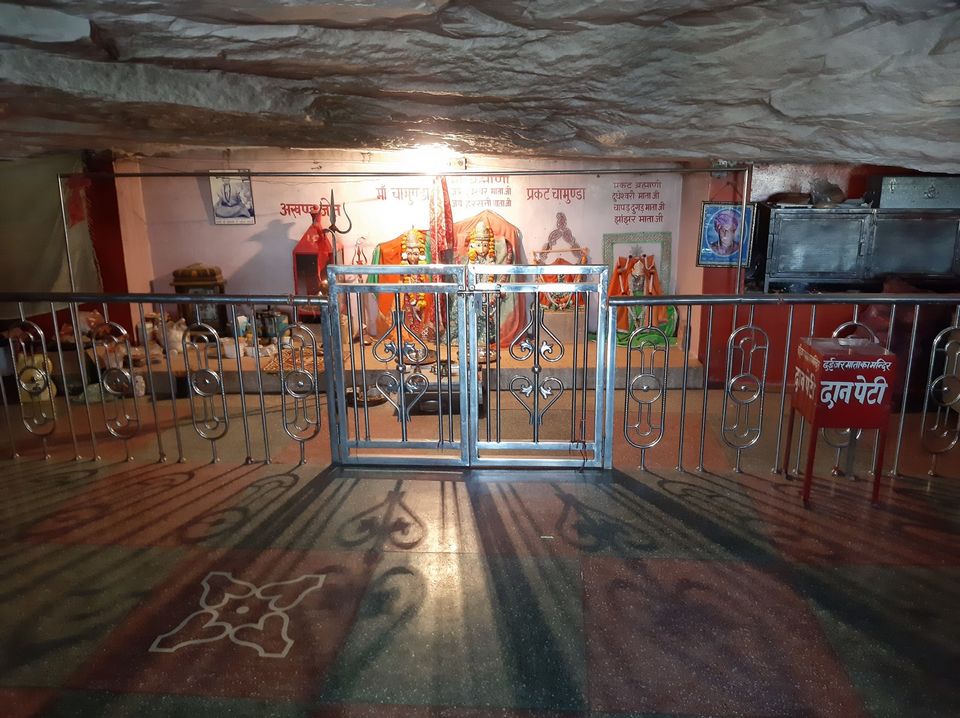 Daijar mata temple is also known as temple of mysterious caves situated in Jodhpur.
In this temple there is Parakat chamunda mata murti.There are two entrances of caves near the temple but in December both entrances were closed due to water filling in caves when me and my friend visited.
End of the caves is still unknown due to lack of oxygen and light.
In old times this area was forest and adobe of wild animals but now only monkeys and langoors can be seen around and people come to feed them.
During rainy season it is more beautiful due to the making of small waterfalls from small hills around.
If you are coming to Jodhpur do visit this temple.Make sure you go from Bhuri beri area side so on the way you can visit Baijnath mahadev,Mandalnath mahadev temple also and all these temples are part of holy bhogishell parikrama happens in savan mass.
i will again go there in summer and hope this time caves will be open.