I was traveling to Bikaner in the sleeper compartment of a train coming from Delhi. The train stopped at a small station announcing that the next stop is going to be Bikaner. I could notice a lot of people getting down, upon asking, a gentleman told me that they are going to visit Karni Mata temple, one of the most famous places in Rajasthan.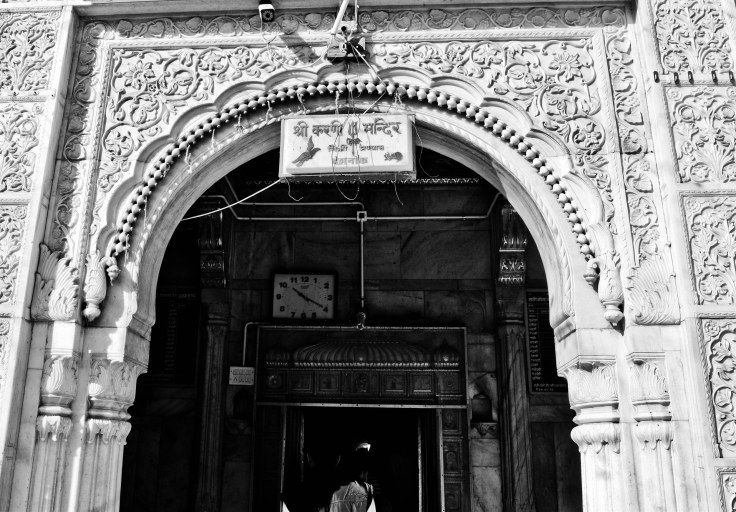 Bikaner is the city of forts and havelis. Like every tourist destination in Rajasthan, Bikaner has typical traditional markets, food and architecture. But there is something that Bikaner has to offer unlike any other city in Rajasthan.

Surprisingly for me, no research online told me about this temple. There were information on forts, camel breeding centres and an umpteen number of travel agents offering exclusive haveli and desert safari tours. But no one mentioned Karni Temple.
It was 8 in the morning; curiously, I got down at the small station called Deshnoke. The temple was a small distance from the station, I decided to walk.
I stepped inside the temple premises, the courtyard looked normal like any other Indian temple. It was filled with pilgrims who were buying prassad for offerings. It was all fine until I noticed something odd on the temple gates. The entrance had carvings of mice praying to the deity. I realised that I am at the famous mouse temple of Rajasthan.
Karni Mata is one of the important deities of Rajasthan. Although there are temples dedicated to Karni Mata in Udaipur and Alwar, it is the temple in Bikaner that is most revered. Legends say that Karni Mata disappeared near Deshnoke at an age of 151.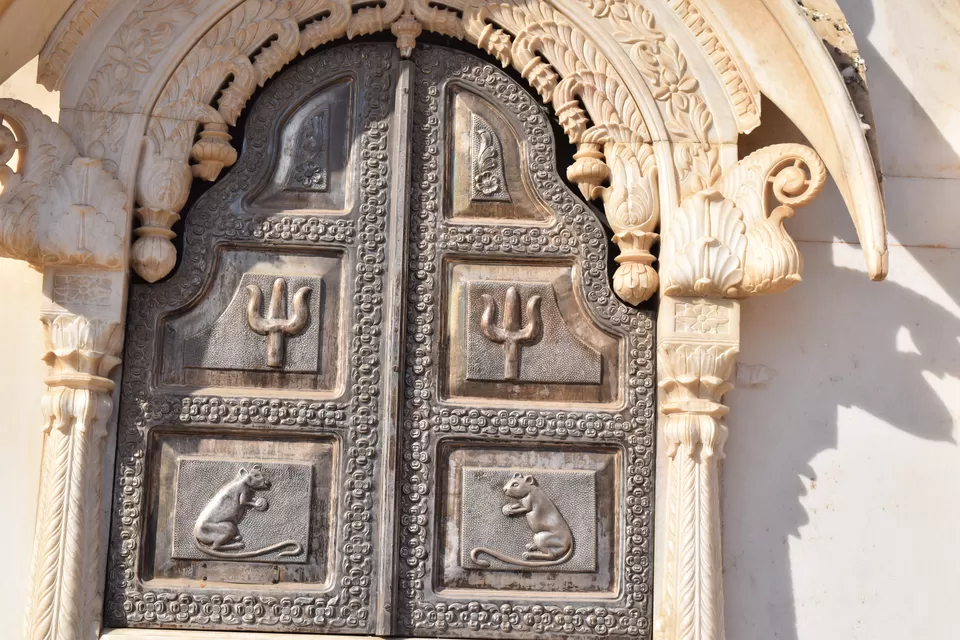 But this is not the unique aspect of the temple.
This temple is the home to some 25000 rats who are considered the primary devotees of the temple. No ritual in the temple starts without offering the first prassad to these rats. Human devotees also fearlessly walk around and give them a share of the offerings. They say that these 25000 rats used to be soldiers from an army who looted and plundered towns and villages as they marched towards victory. Upon realising the weight of the sin that they have committed, they visited Karni Mata for forgiveness. The deity turned them into rats and asked them to stay at the temple.
You walk inside the temple and slowly these rats start coming in the sight. You walk further into the presiding chambers of the goddess and you realize that the place is full of them. There will be a few who'll run over your feet. You have to be extra careful and not step on them. If any of these rats is killed accidentally, you have to gift a golden rat of the same weight.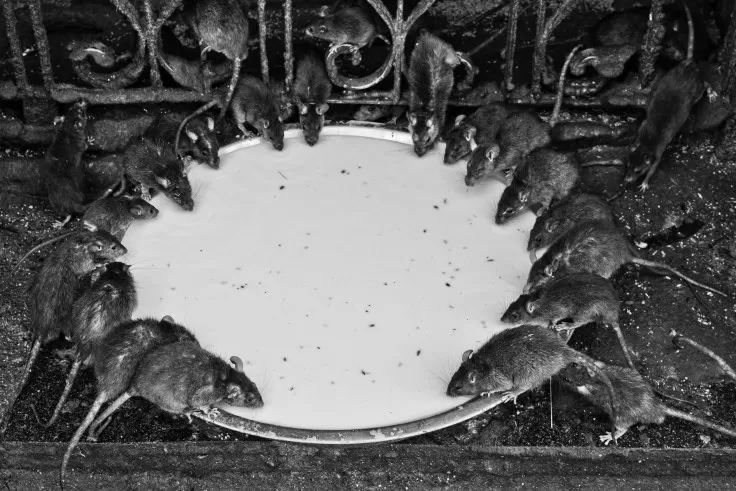 A visit to this temple brings your beliefs and the devotion of the people at a close encounter. The topic kept running in my mind before I gave up thinking about it.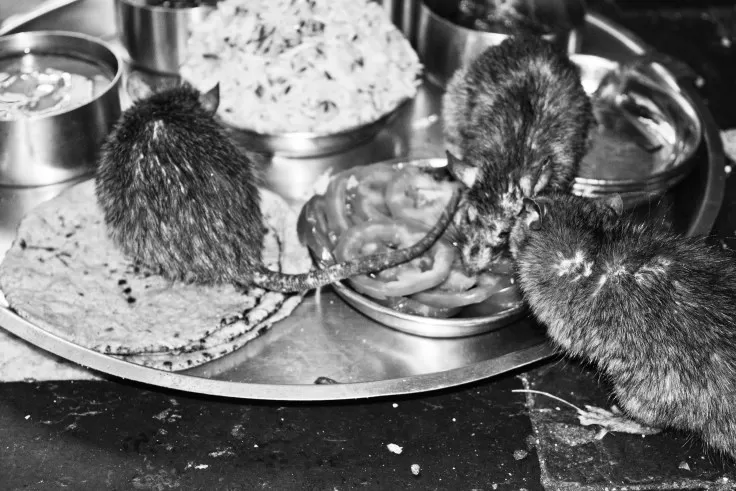 Visiting this temple is an experience I would recommend that everyone must have. Bikaner is still not that huge on tourist map despite there is so much to explore. So before the tourists arrive here, go explore as much as you can.
How to visit
There are two ways to visit Karni Mata temple. Either come to Bikaner by train or bus and then take a local bus from station area that will drop you at the temple. These buses charge 20 to 30 bucks for a one-way ride and take you through a beautiful desert area.
Another way to visit the temple is to get down at Deshnoke that comes on the Delhi-Bikaner route. Make sure that your train stops here.
Stay
Deshnoke doesn't have stay options. You can instead stay at one of the hotels or resorts in Bikaner. This way you'll be able to visit the Bikaner Fort and the famous Camel Breeding Center in the desert as well.
Read more on my blog - Unorganized Chaos