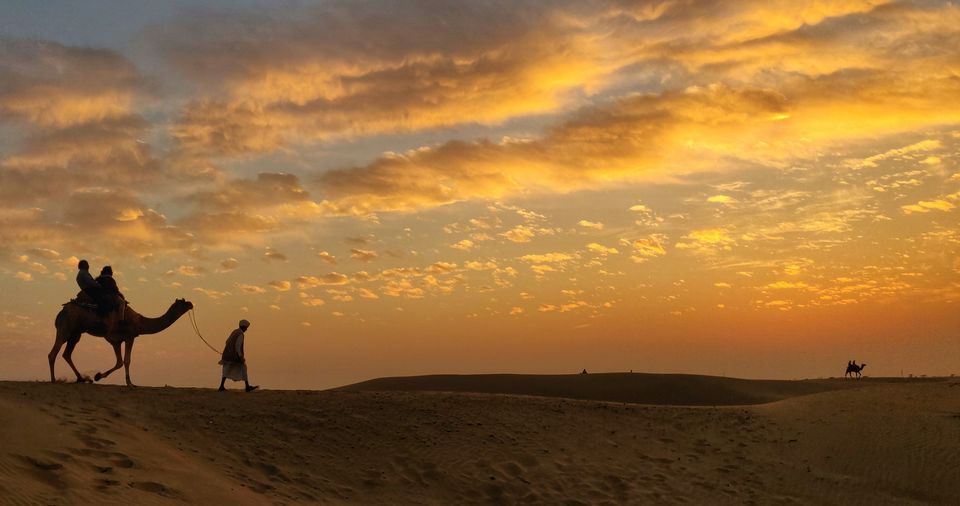 We had been planning a road trip to Rajasthan from time immemorial. Jokes apart. Three of us from different corners of India reached Jodhpur finally by Train. You won't be able to admire the beauty of this city unless you see those forts..hills in night. I believe February is the best time to visit this city. Neither too hot nor too cold.
Well wherever we go. Mostly we prefer to stay in oyo rooms but this time someone suggested us to try out Zostel..a new concept of staying.. You can check out from the official website.
You won't find much of night life or pub culture in the city but who needs it all the time.
Next morning we were set to leave for Jaisalmer!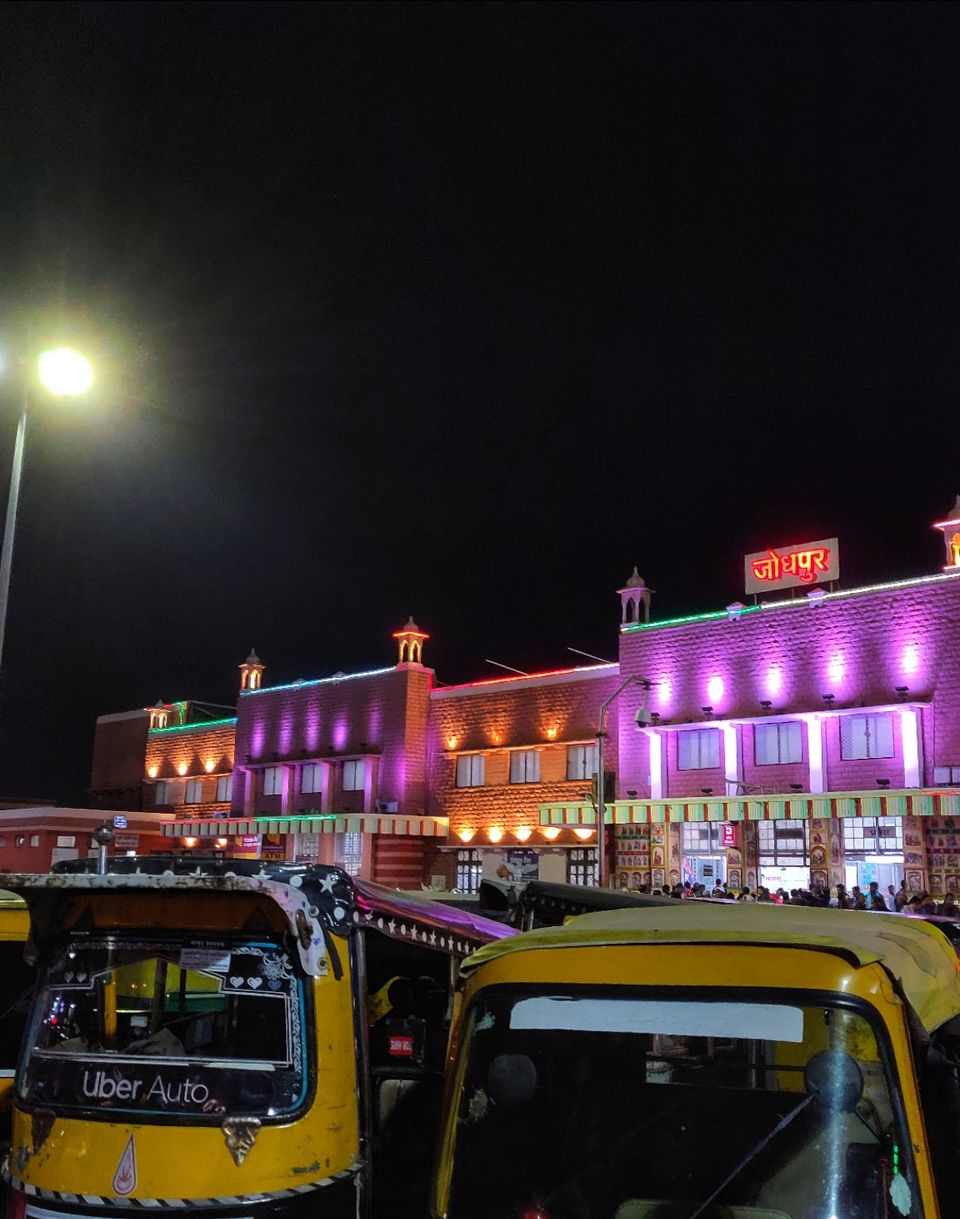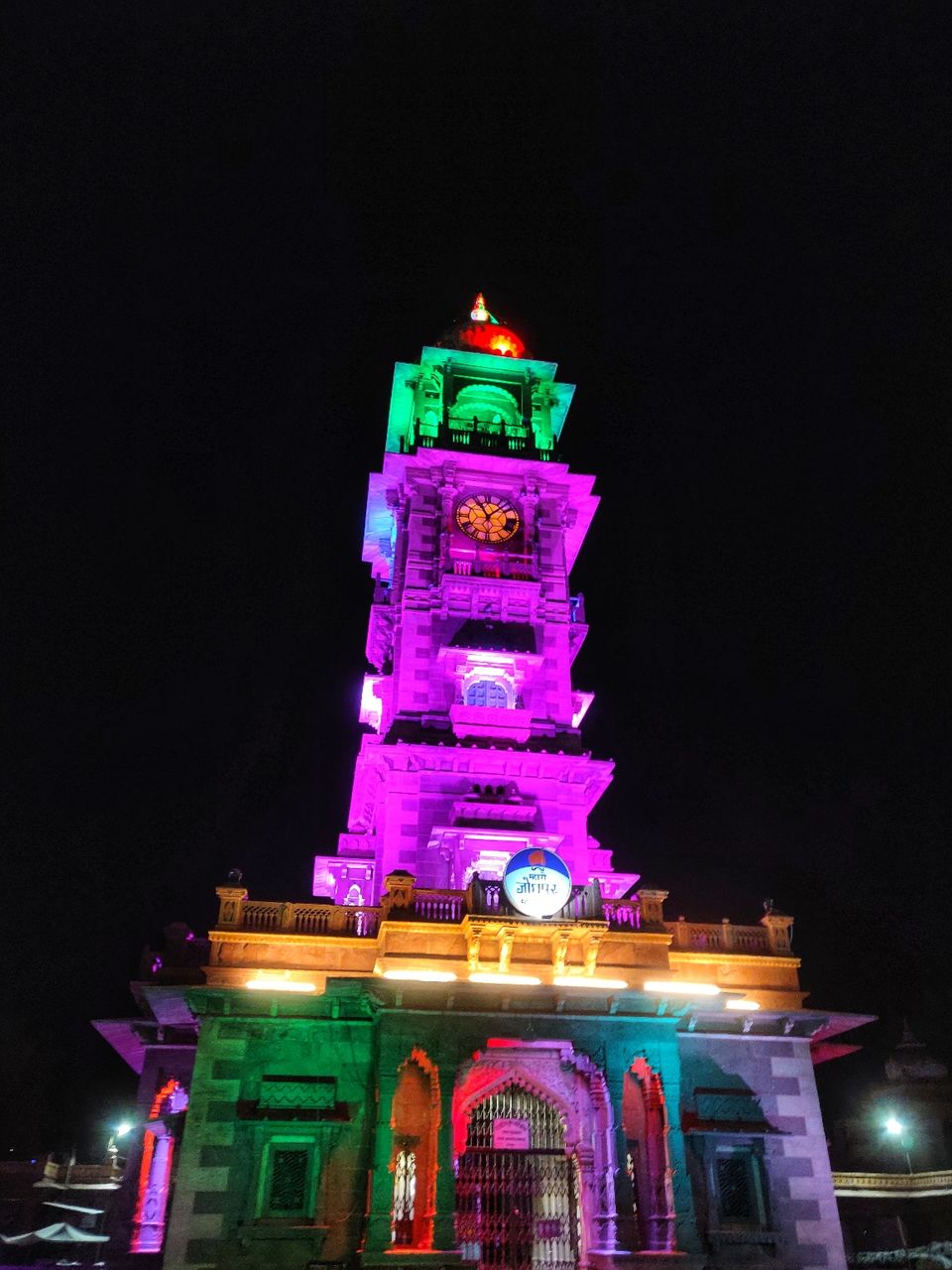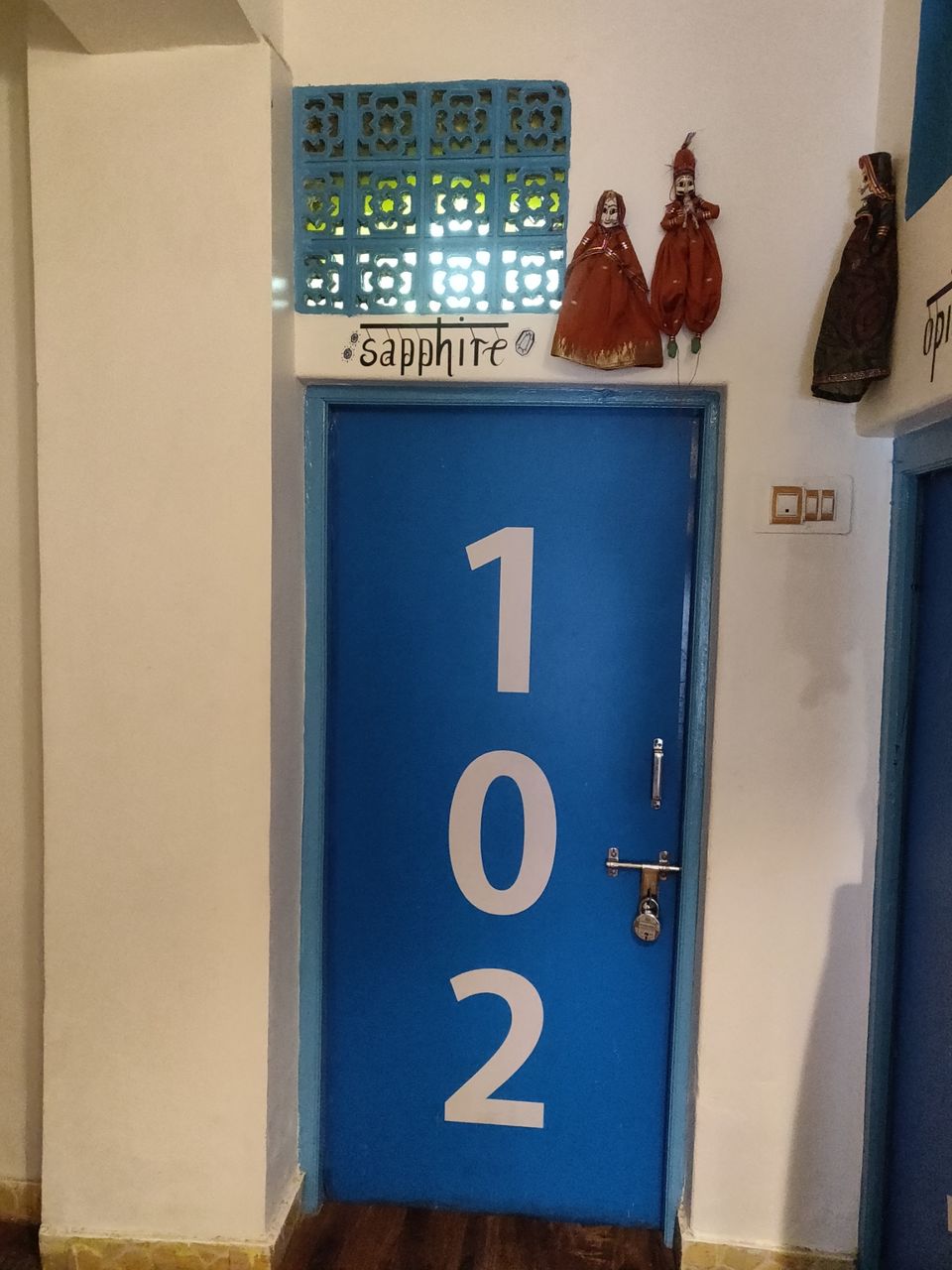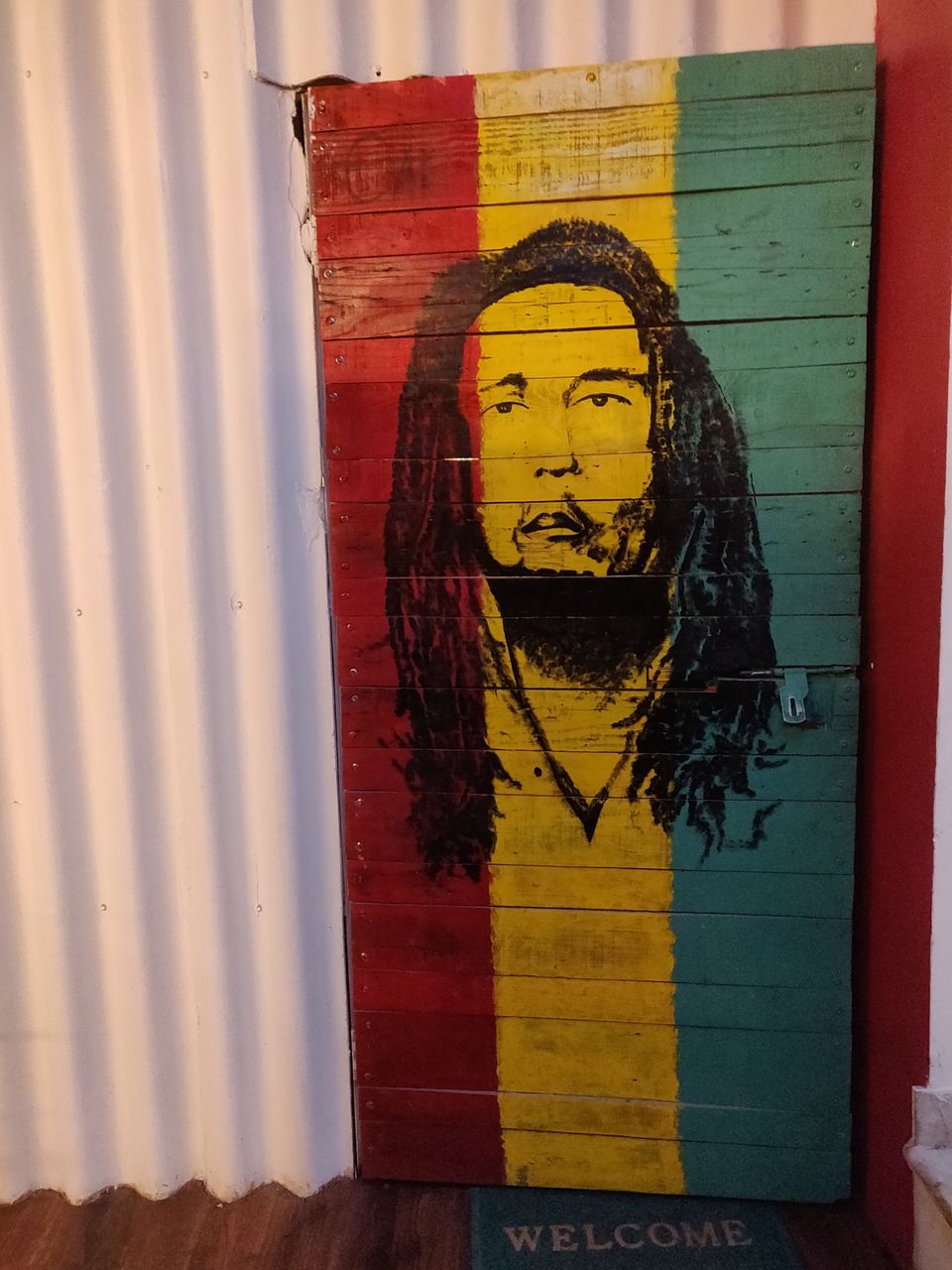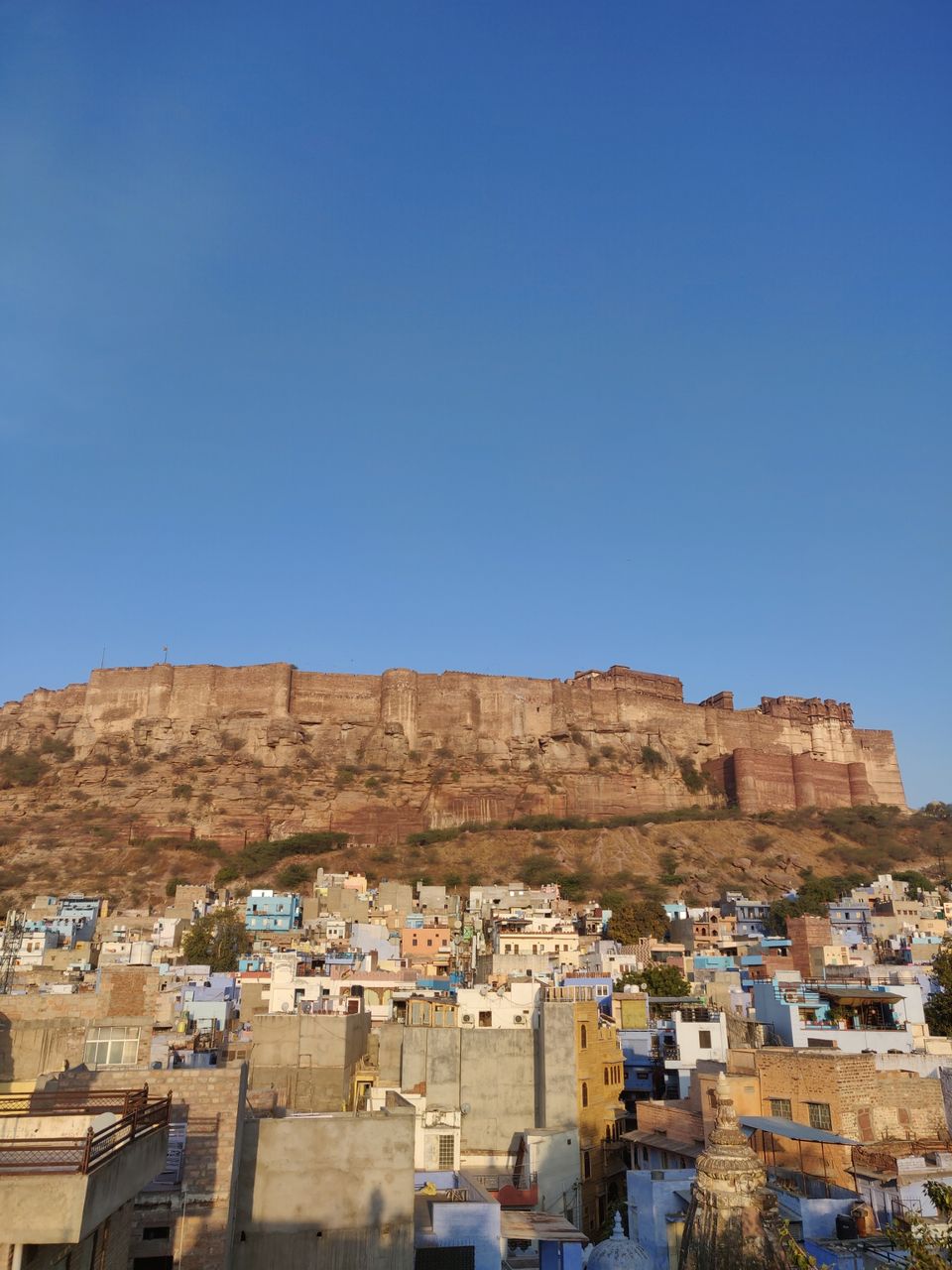 We hired a car from Jodhpur itself and left for Jaisalmer in the morning. While you keep heading towards Jaisalmer you start encountering barren land..small dunes of desert..you would have one thing inside your mind. How tough life of the locals here would be?
Roads are well maintained and very smooth. You would just love to drive and won't feel exhausted even after driving 200kms.
You won't have much choices en route for having food. We stopped in Pushkar in a small resturant and tried out the special sangri ki sabji.
After halting in Pushkar we finally reached Jaisalmer by evening. We had to reach Sam dunes where camps and night cultural shows are organised. You can also enjoy camel rides owned by locals there. They will come infront of your vehicle on the road just to give you offers of camps.
Finally after a hectic day we reached our camps and just enjoyed the folk dance in the night. These short traditional performances are organised in almost every camp and are performed by the locals themselves.
We were set to leave for our main destination... LONGEWALA next morning.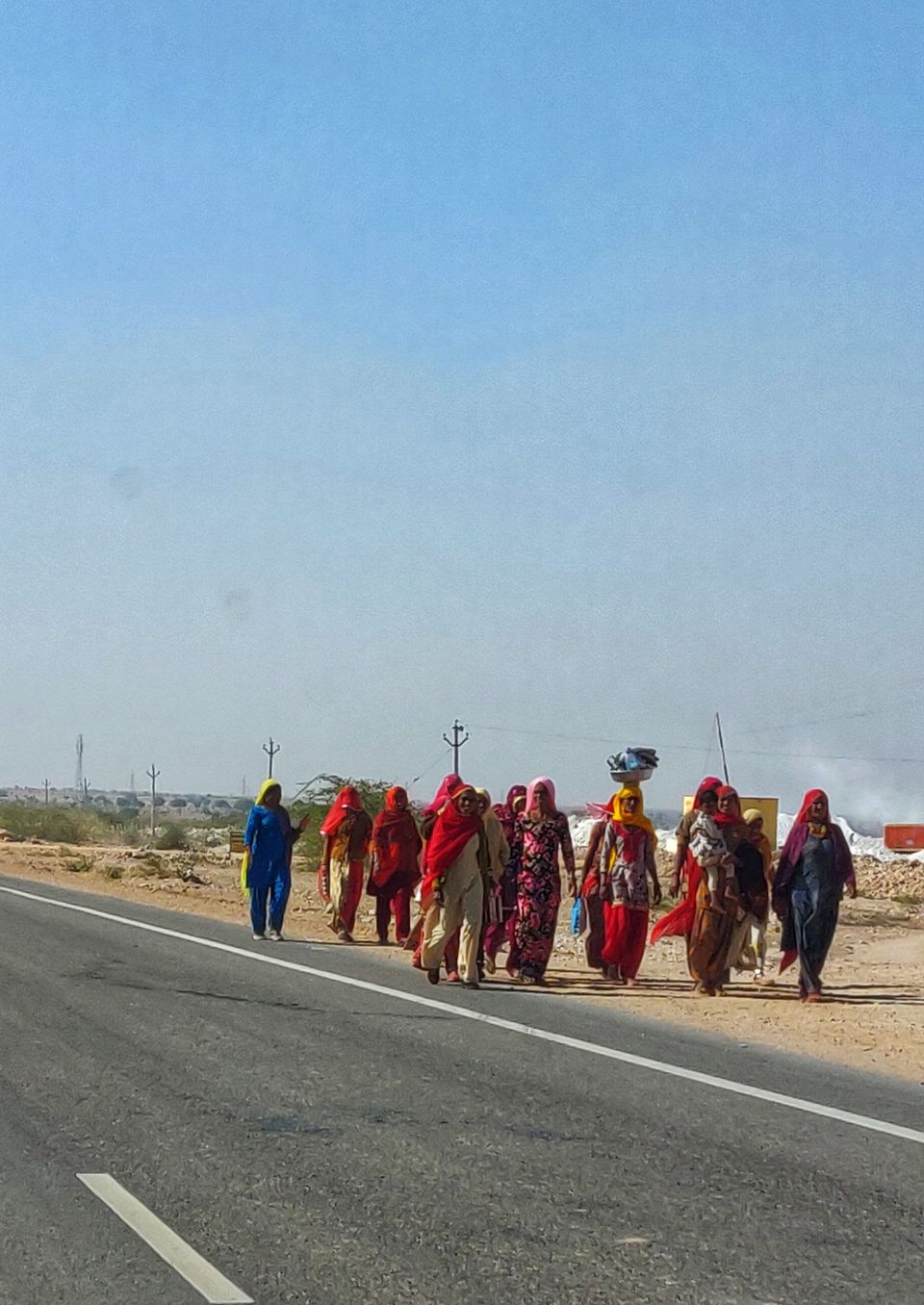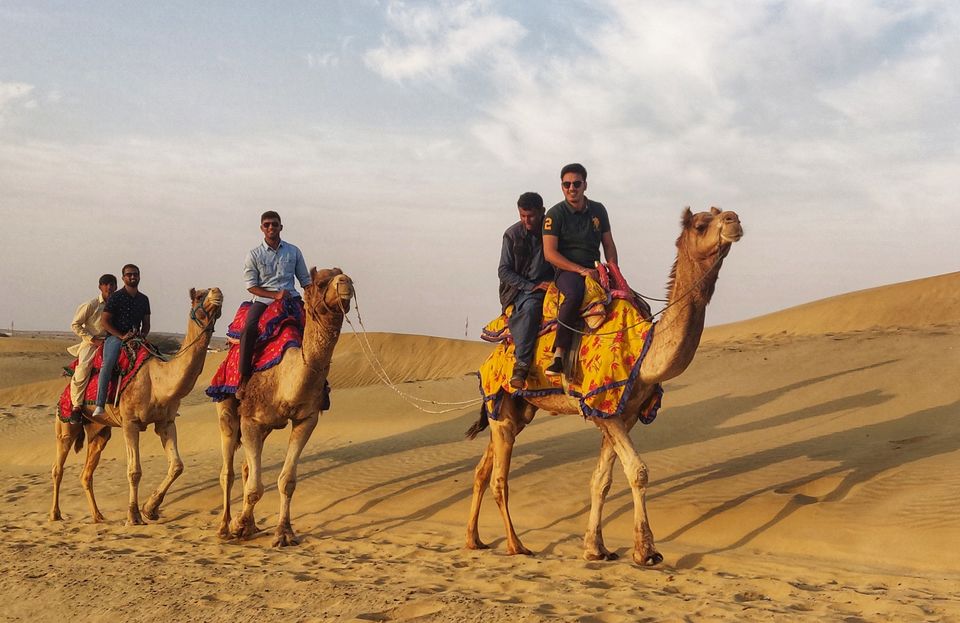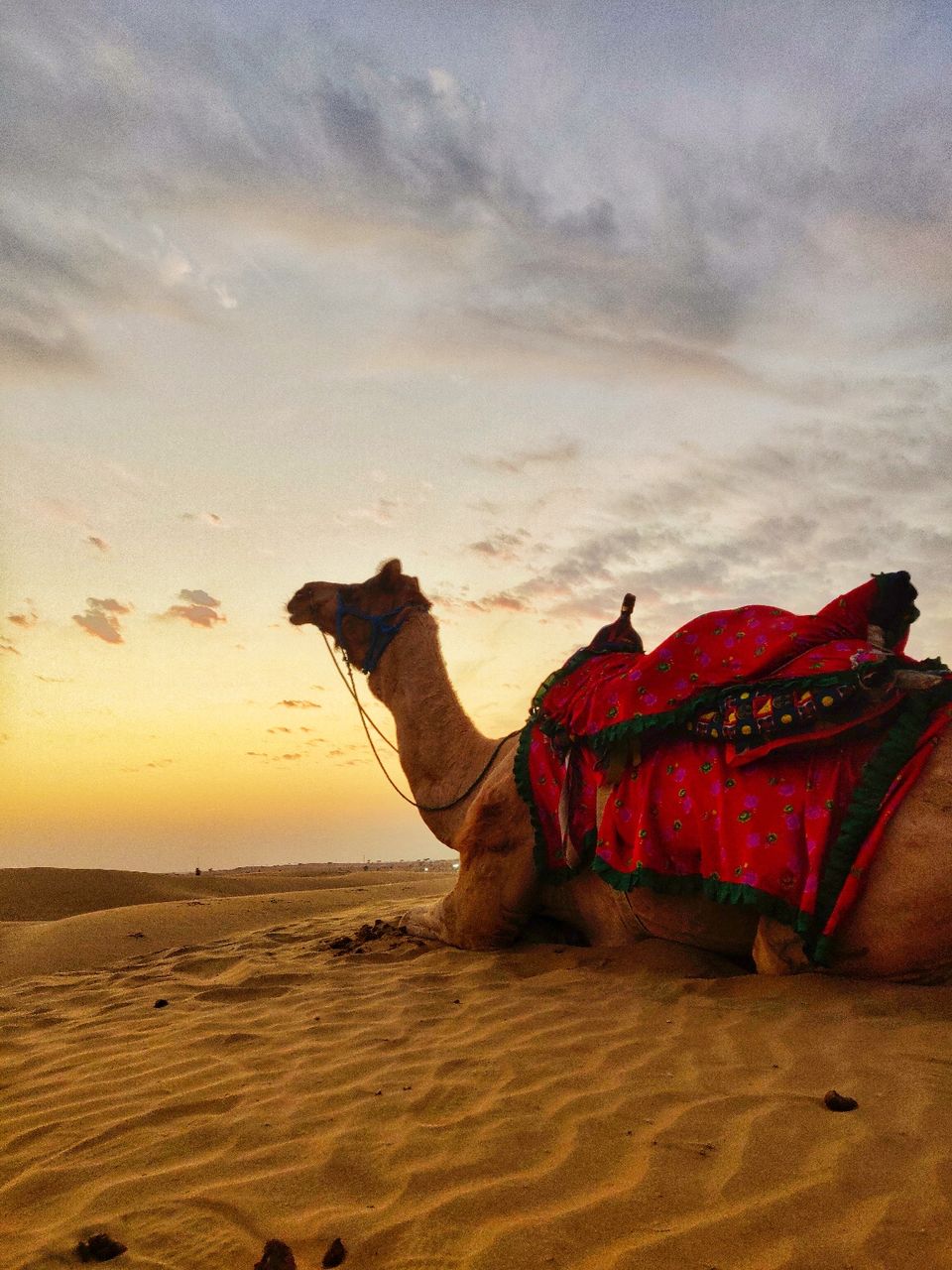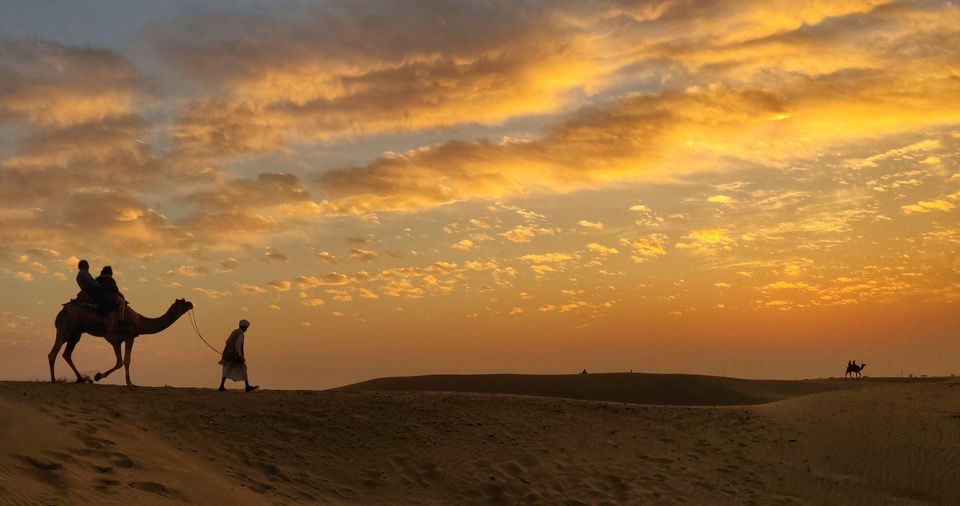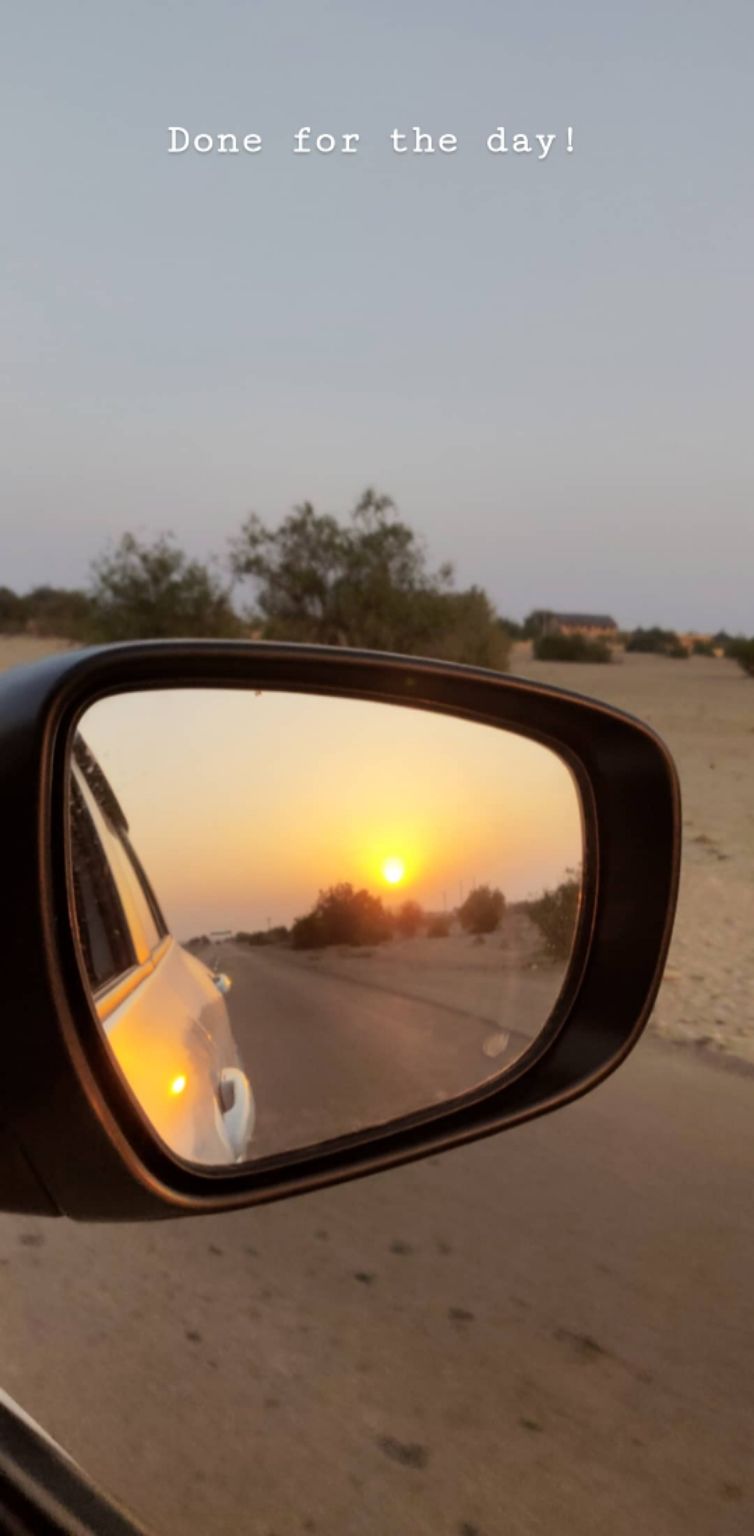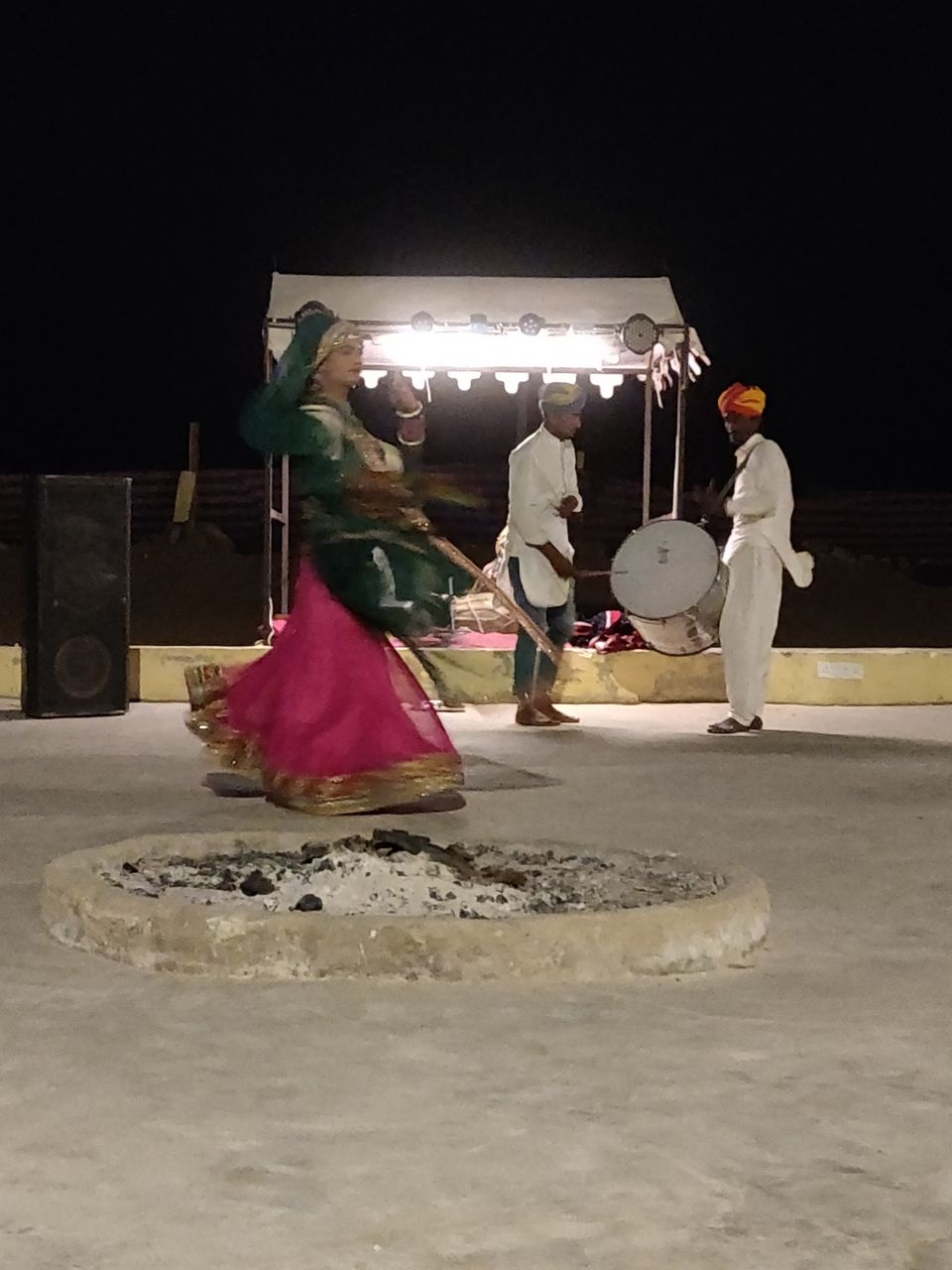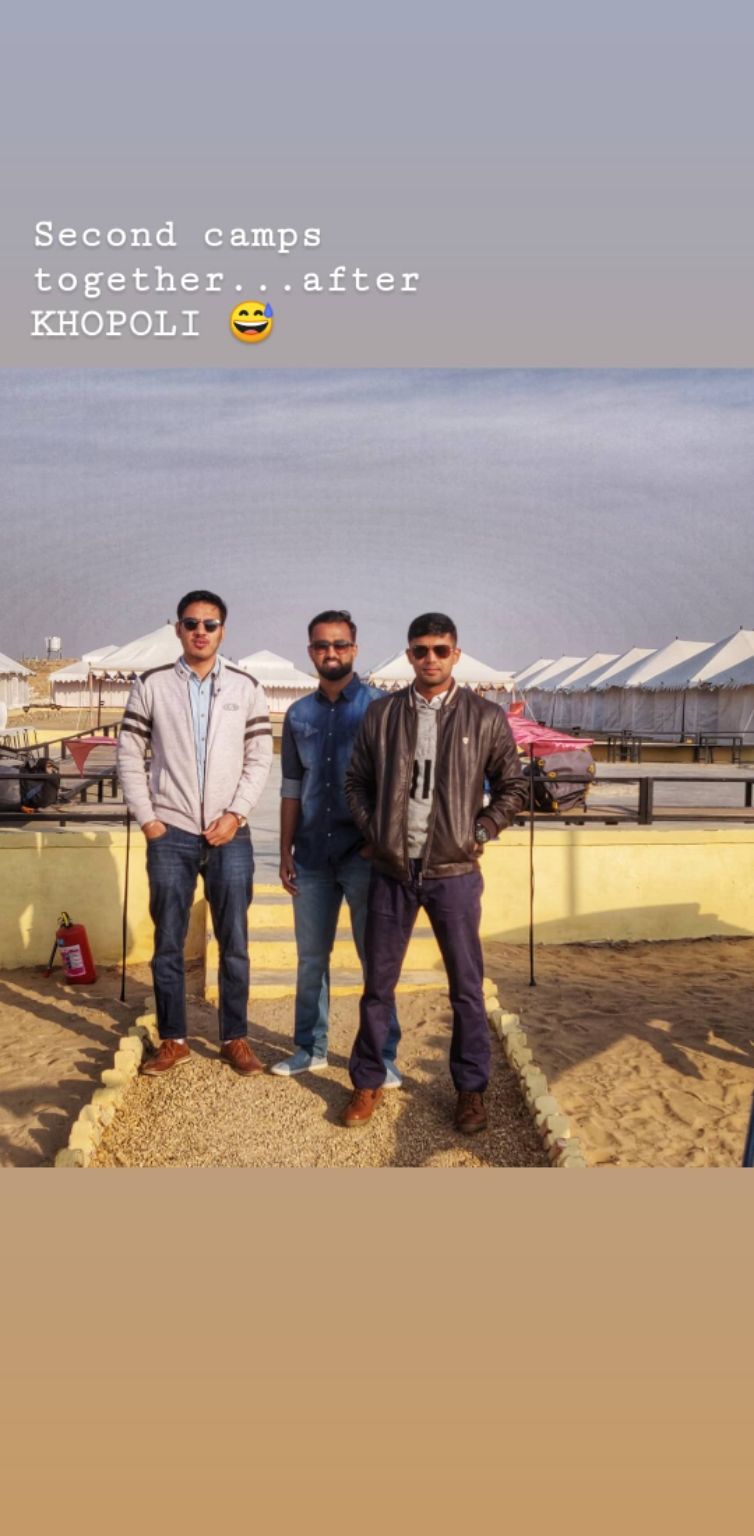 After having a sound sleep we got up and again packed our bags to head Longewala. One piece of advice.. Never trust google maps..they can sometimes show you those routes which yoi are not supposed to follow. Better ask locals.. They tell you safe and secure routes.
In between there comes a small town called Ramgarh where we stopped to have tea break.
Then you will head to Tanot Mata temple. It is the same temple which was shown in Border movie. Duting Battle of Longewala.. Pakistan fired mortars but not even one could touch the temple. Those mortars are still inside the temple.
After visiting the temple you can directly head to Longewala. As it is a high security area.. So you would need to take pass and make some entries.
Once you reach Longewala..you are inside the military area. So they take care of the museum and the movie hall where they show a small movie of the Longewala battle. Make sure you don't forget to have samosa chat in the canteen there.
We headed back to Jaisalmer due to paucity of time. Reached there by night and after having dinner..started preparing for the next day.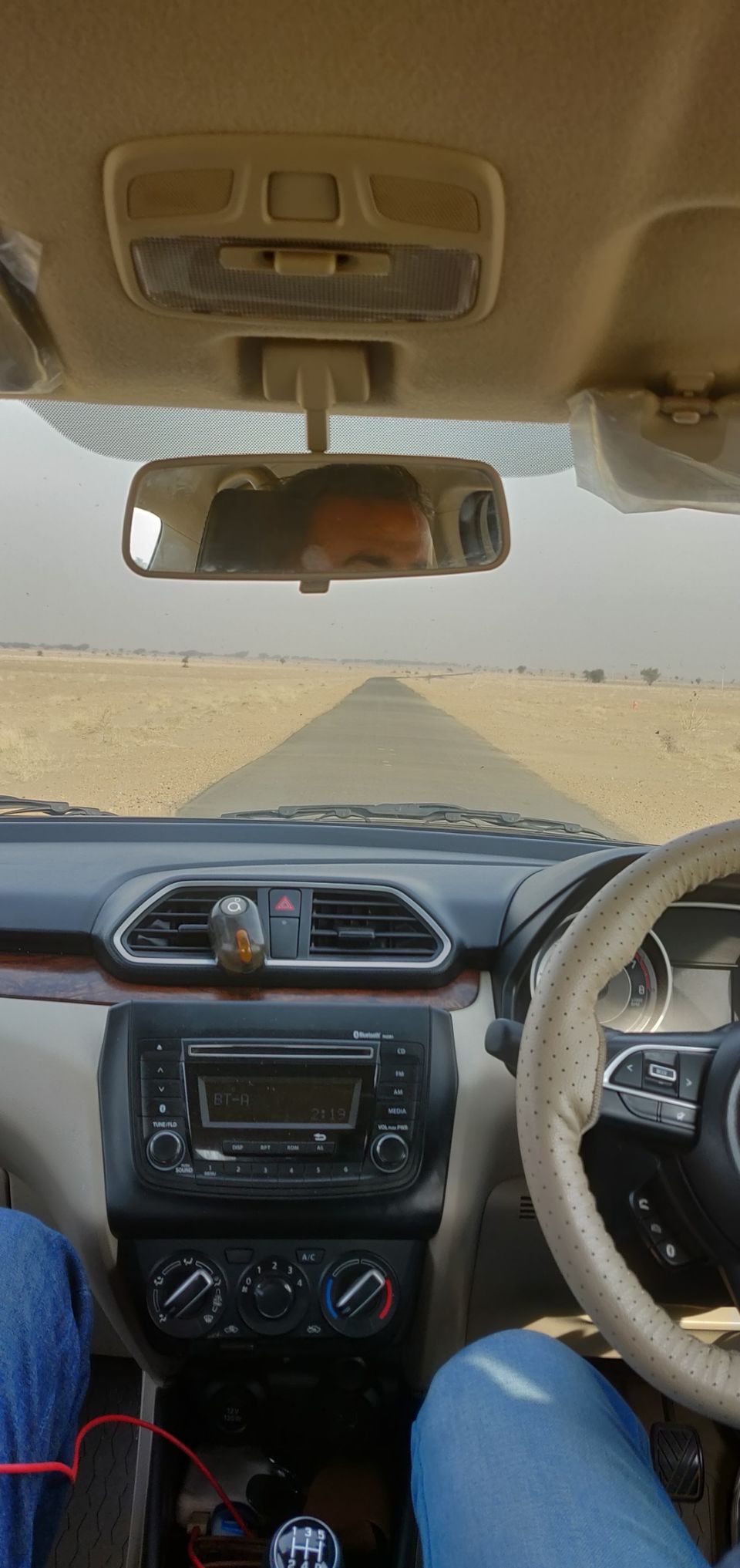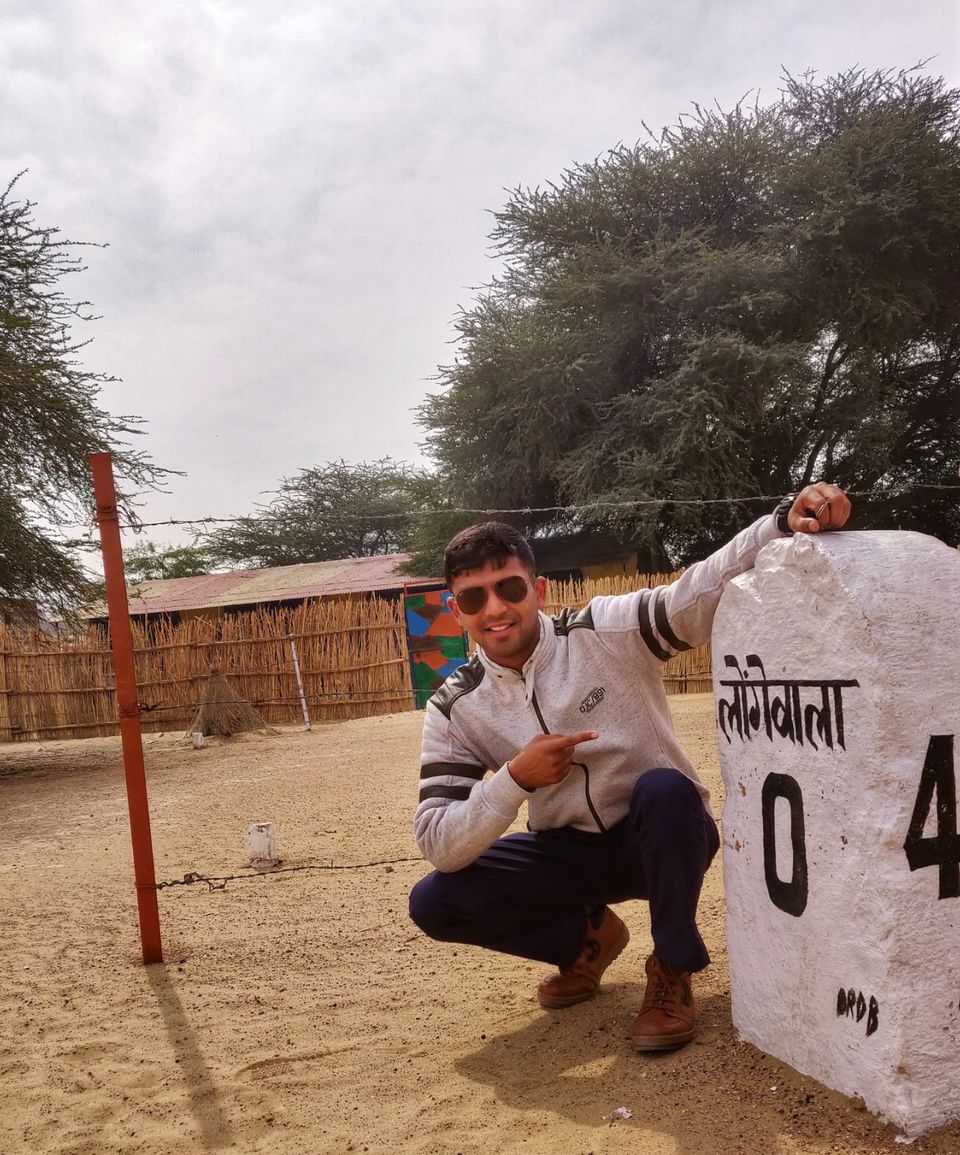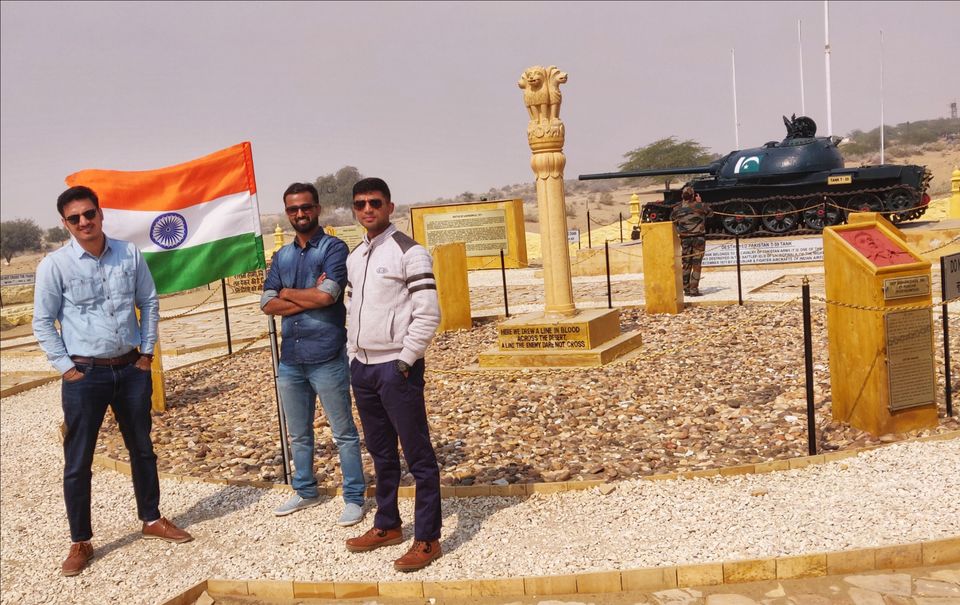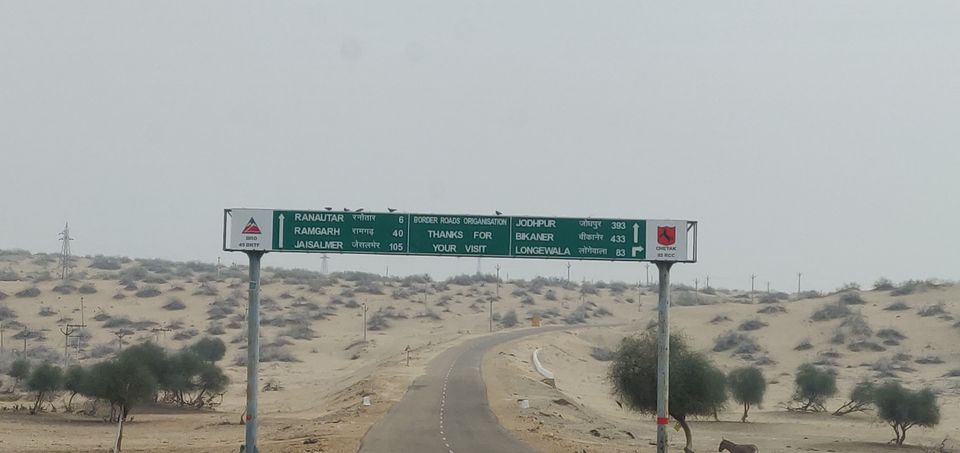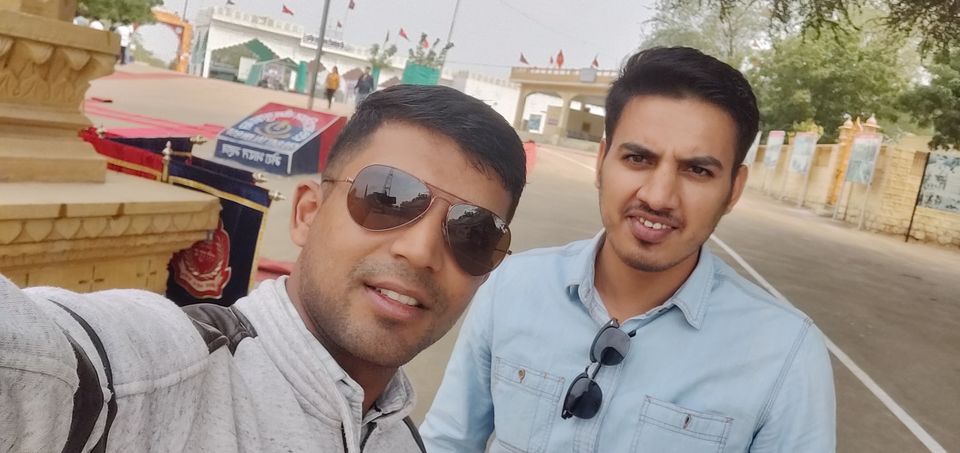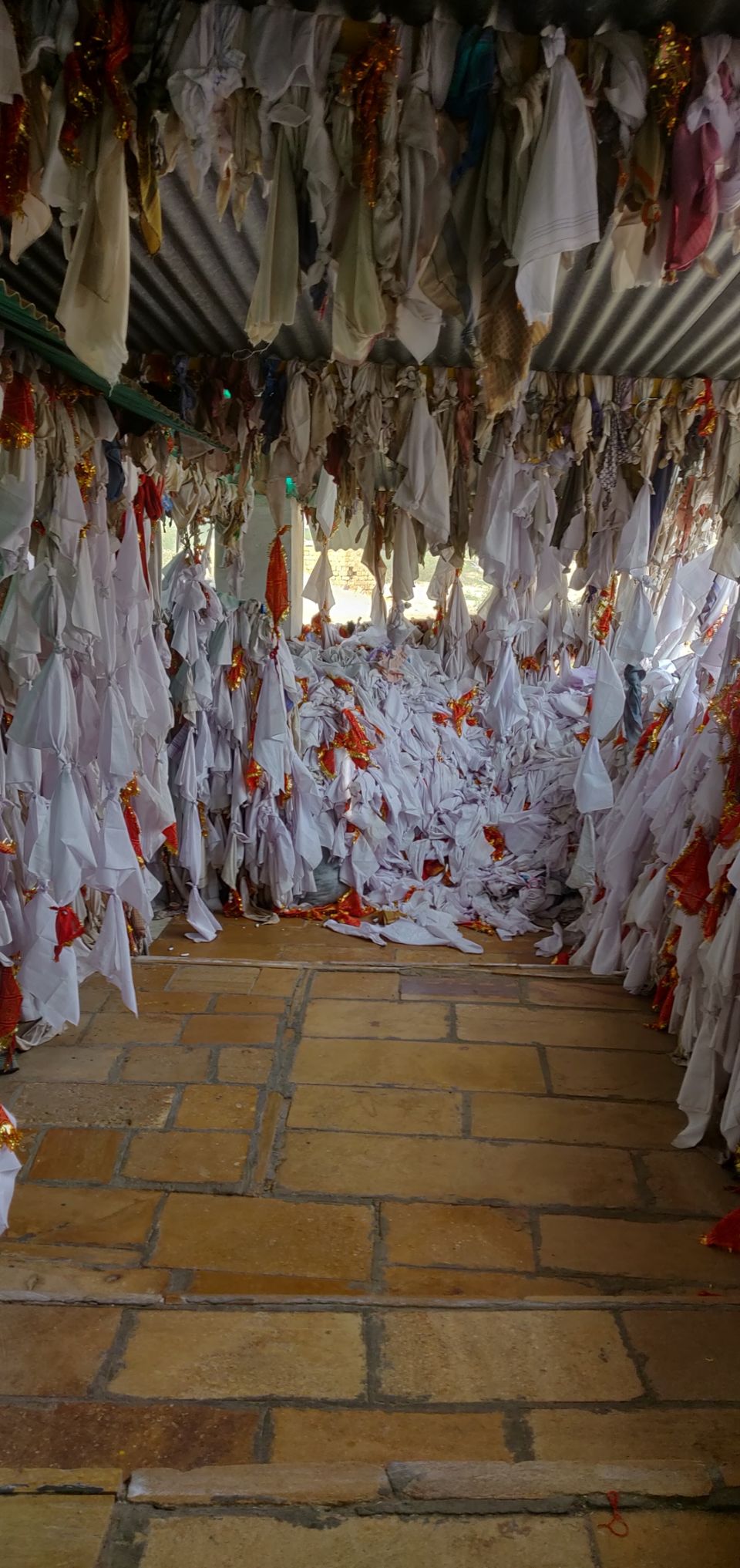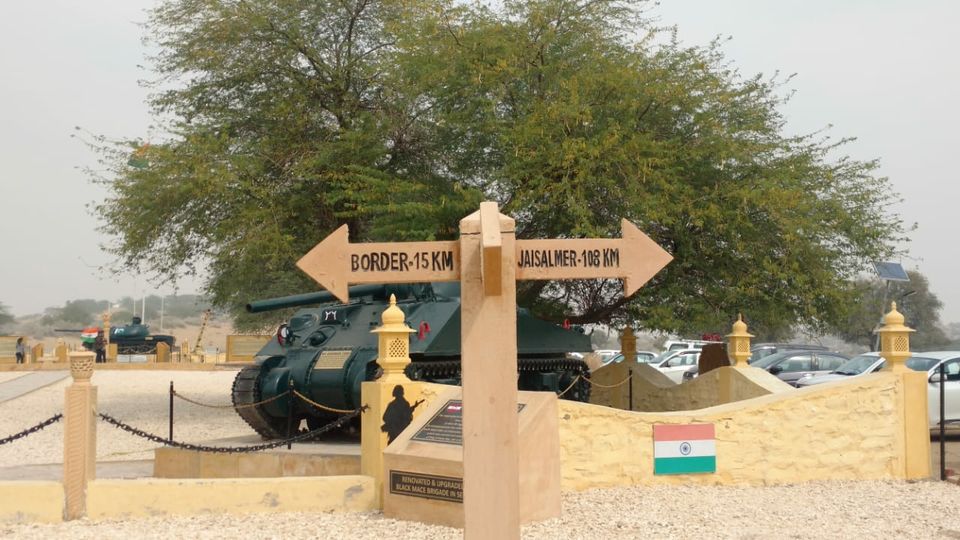 We decided to spend one more day in Jaisalmer. We went to explore the city. First we went to the famous Gadsisar Lake. You can do boating.. Click beautiful photos and spend good time there. Outside few leather goods shops are there. You can check out some leather stuff like wallets, purse, belts etc.
Golden City fort.. One of the unique forts where the denizens of the city still reside and run cafes inside the fort.
You can also go through the museum where all the ancient weapons and canons of the former maharajas of Jaisalmer are kept. You can also buy traditional clothes from the nearby market itself.
The best place to spend in the evening is Bada Bagh where you can enjoy the sunset. A lot of people turn up there just to sit and admire the sunset. This was our last day in Jaisalmer. Next day we returned to Jodhpur.. Deposited the hired car and left for our homes.
All i can say is.. Rajasthan is one of those places which would offer you adventure and tranquility at the same time.