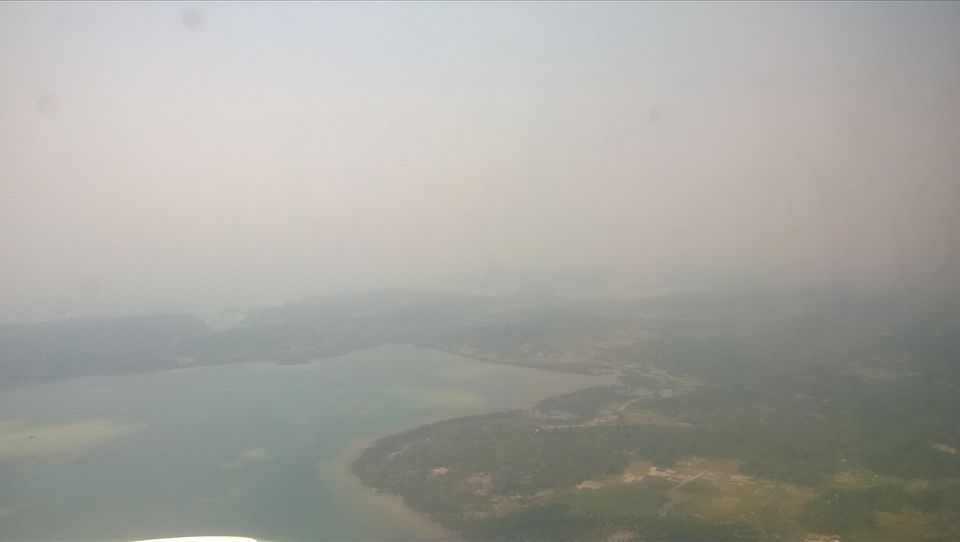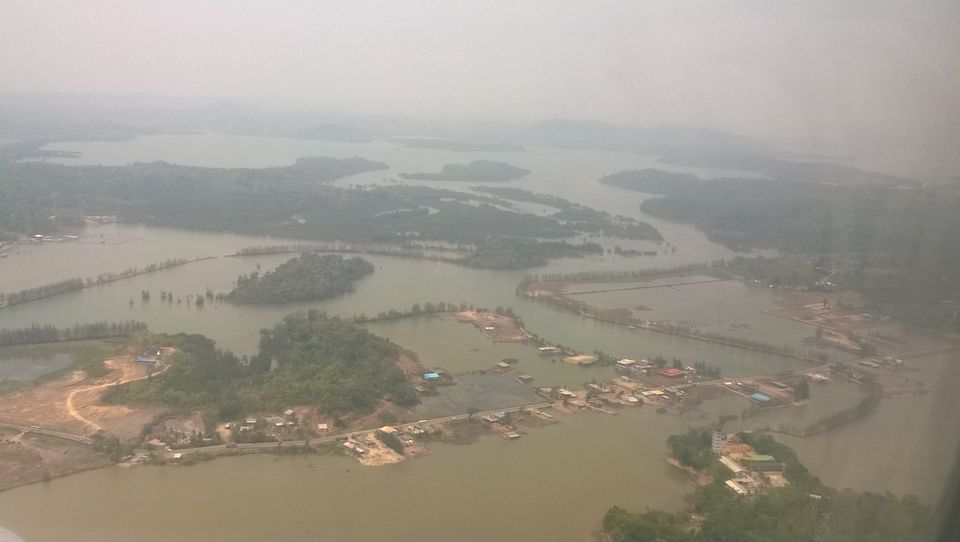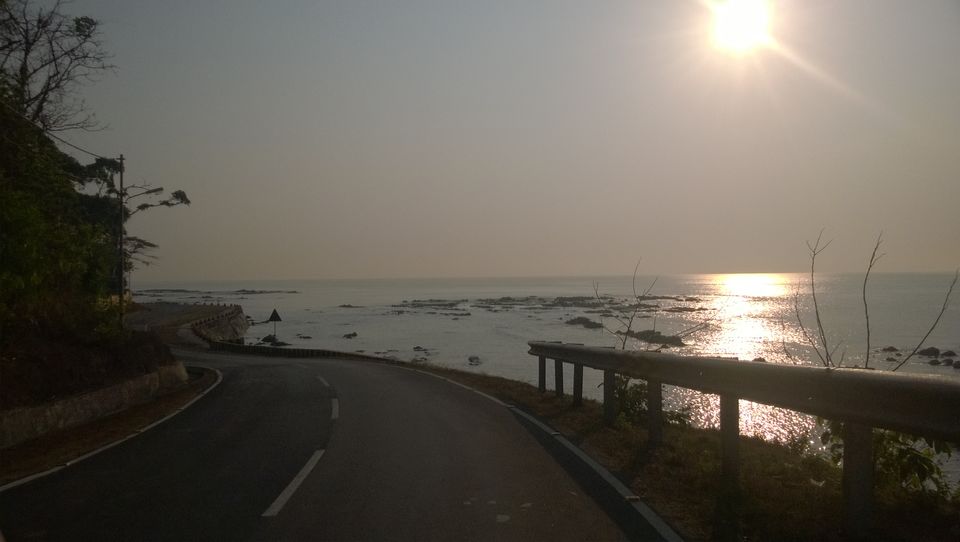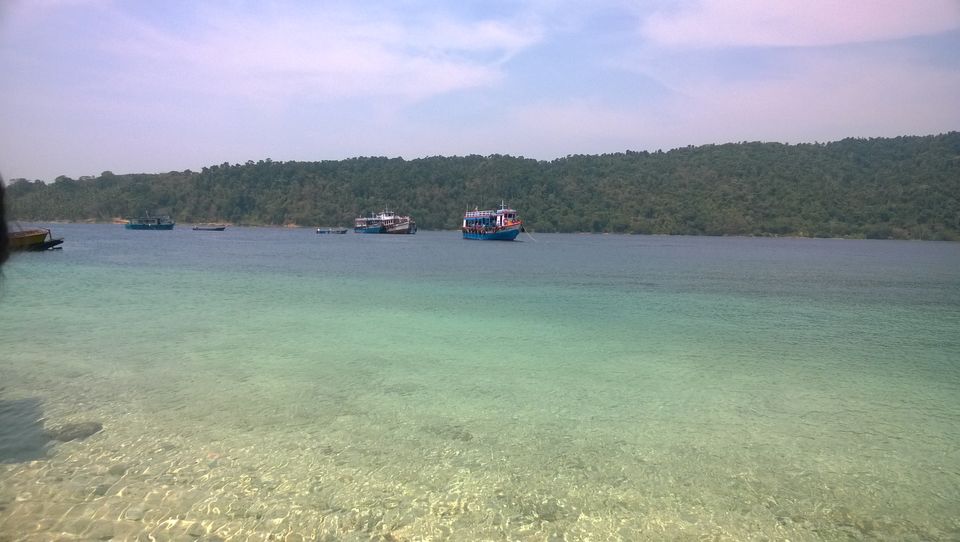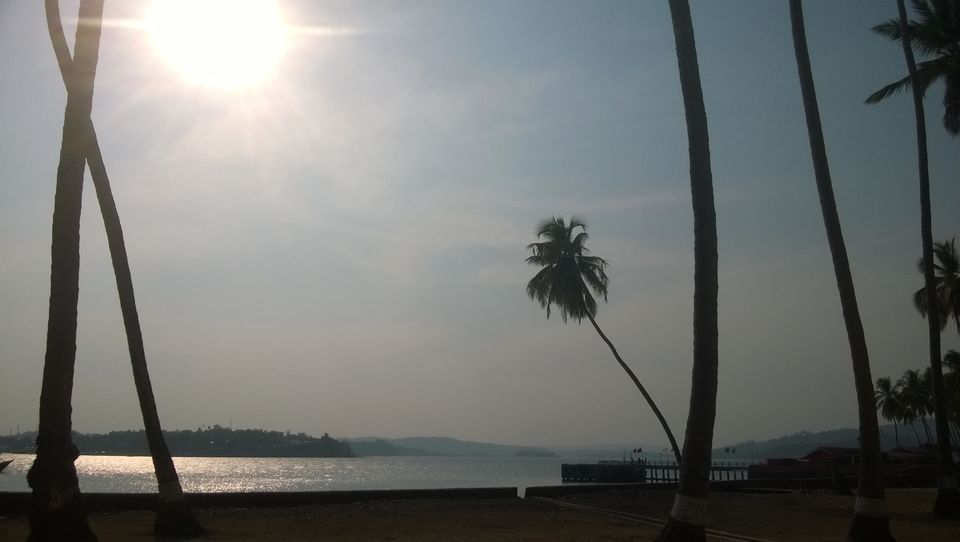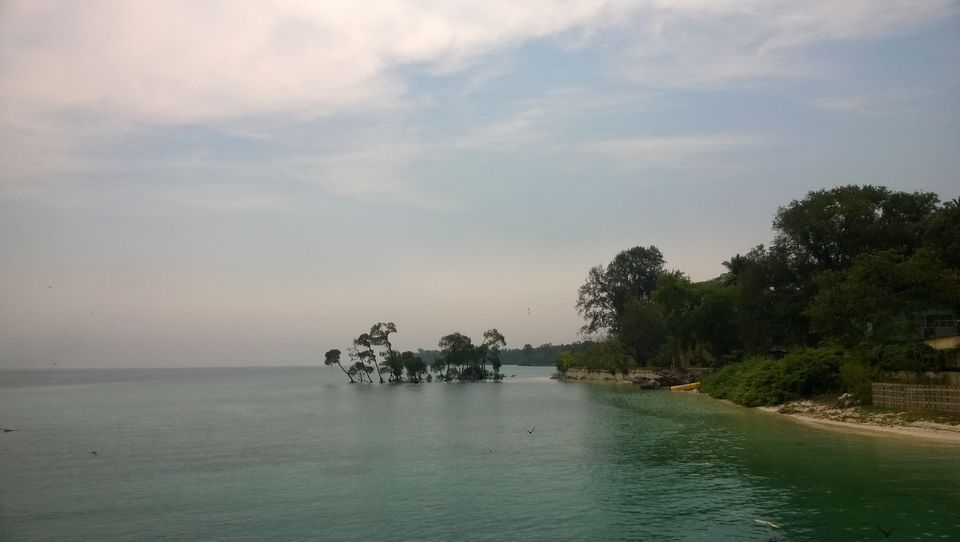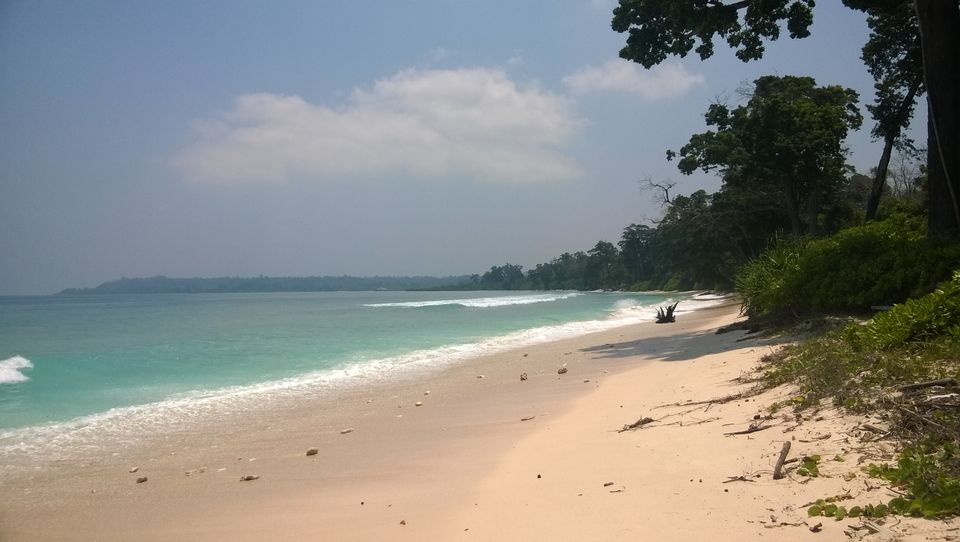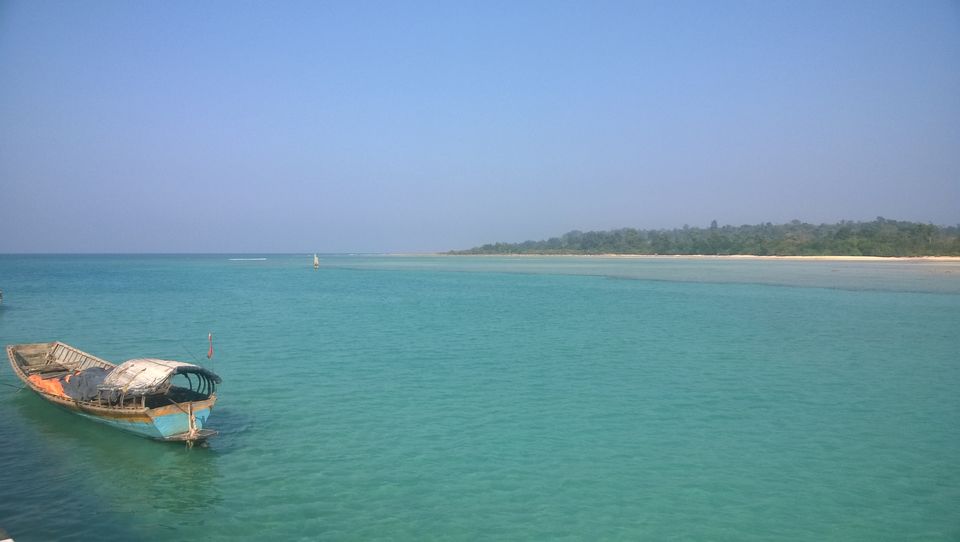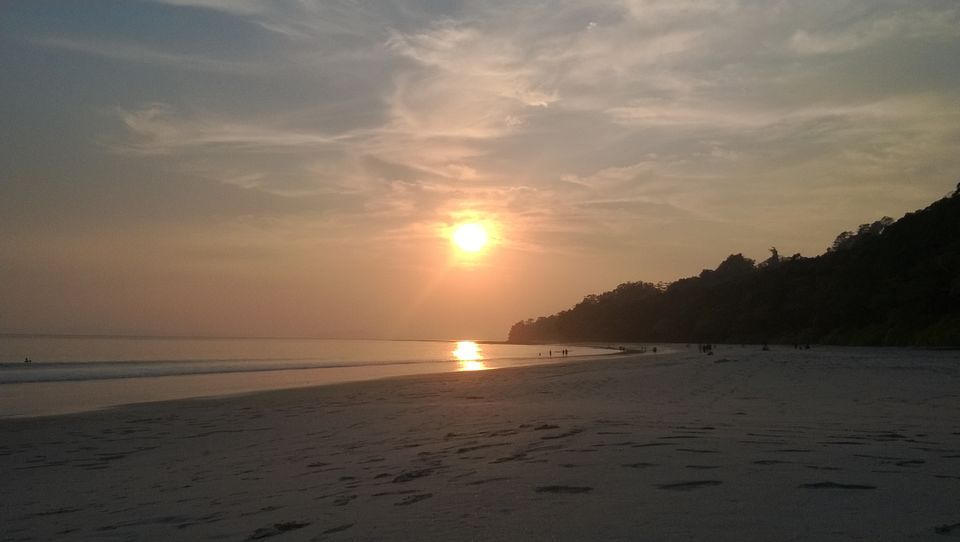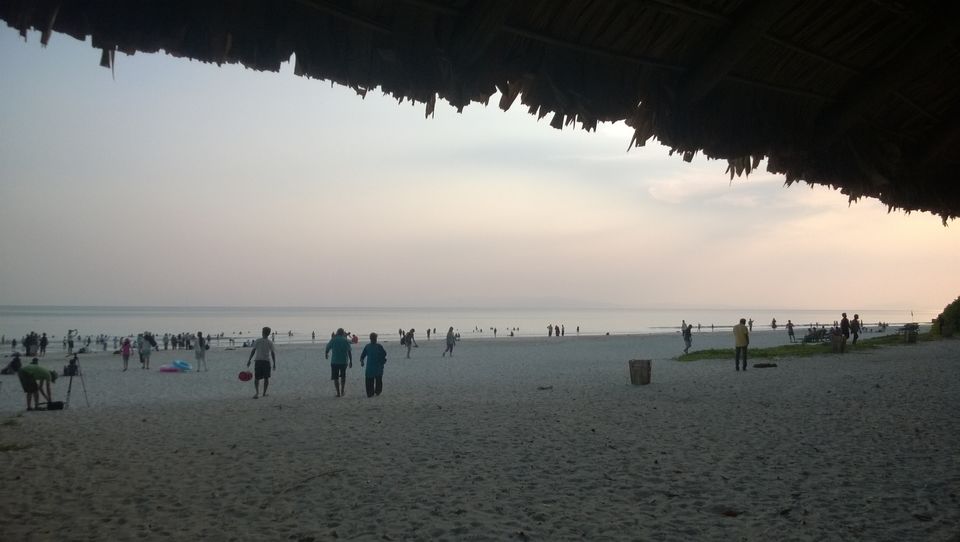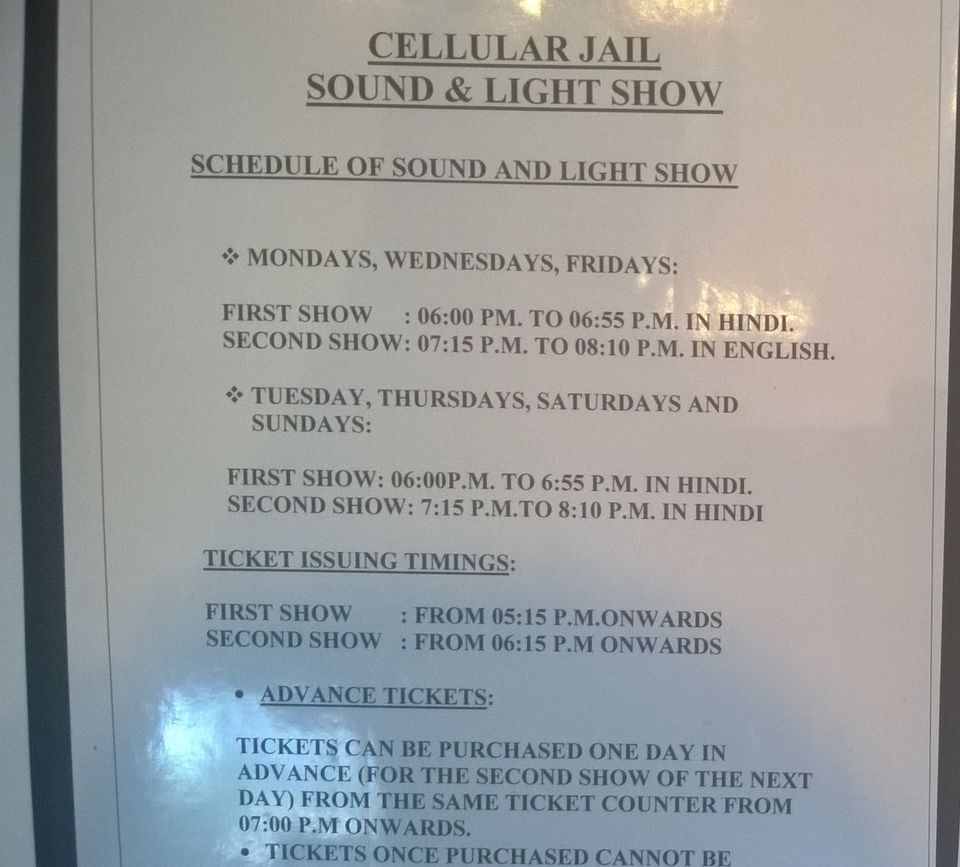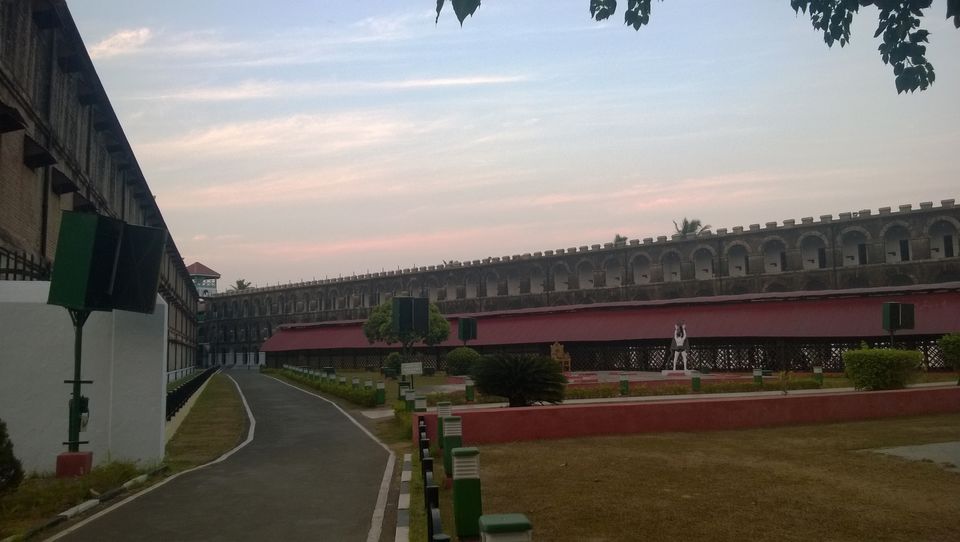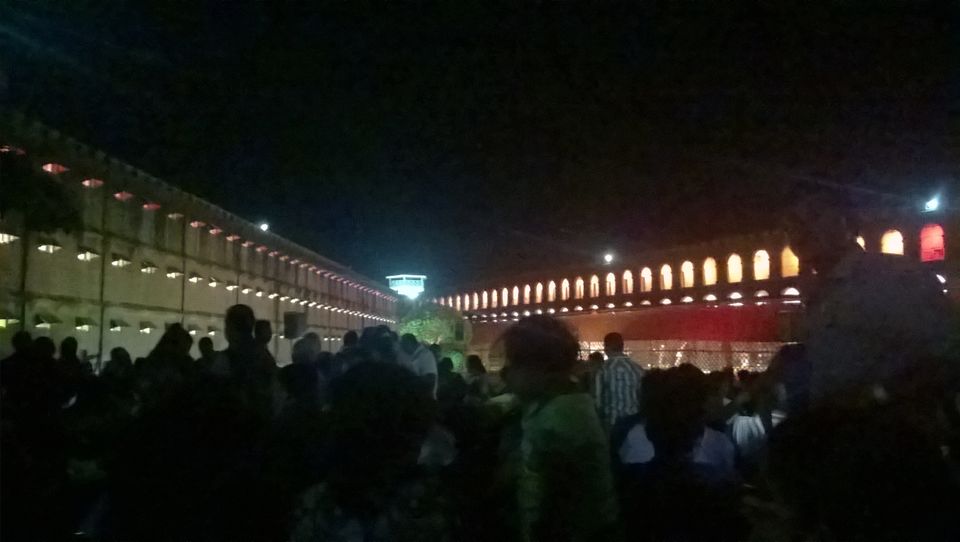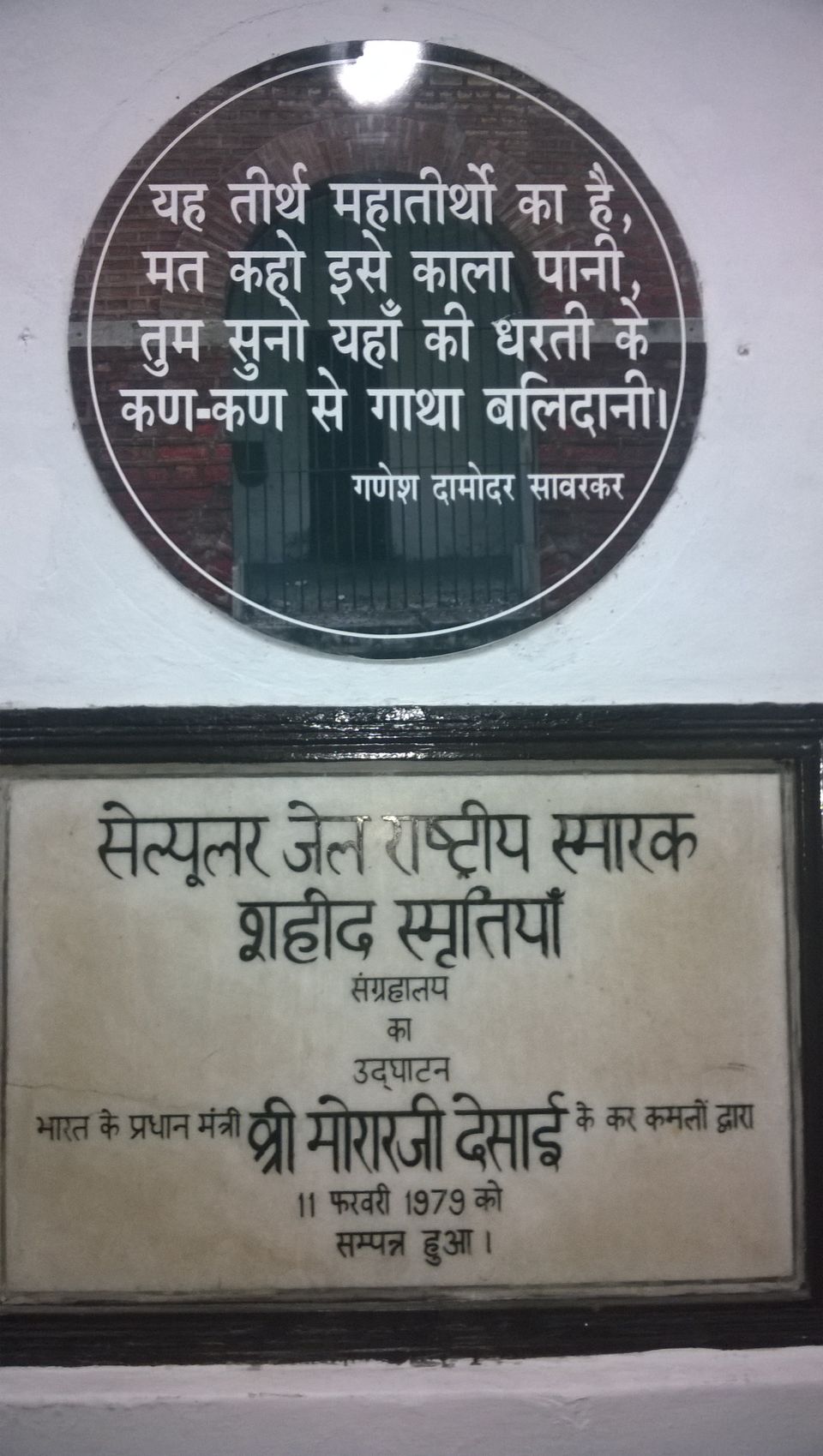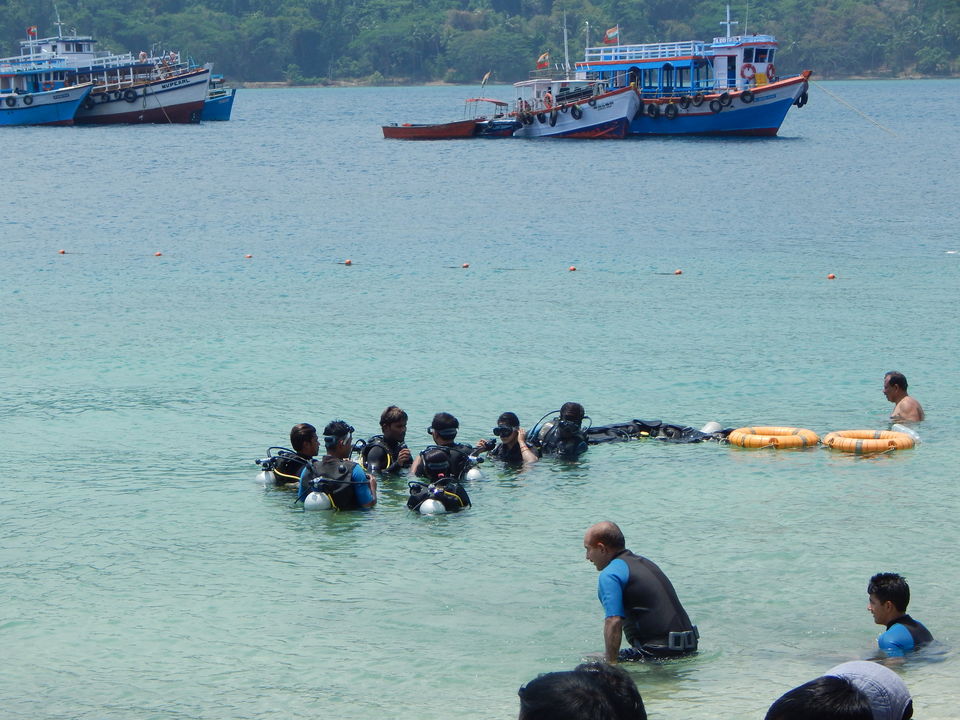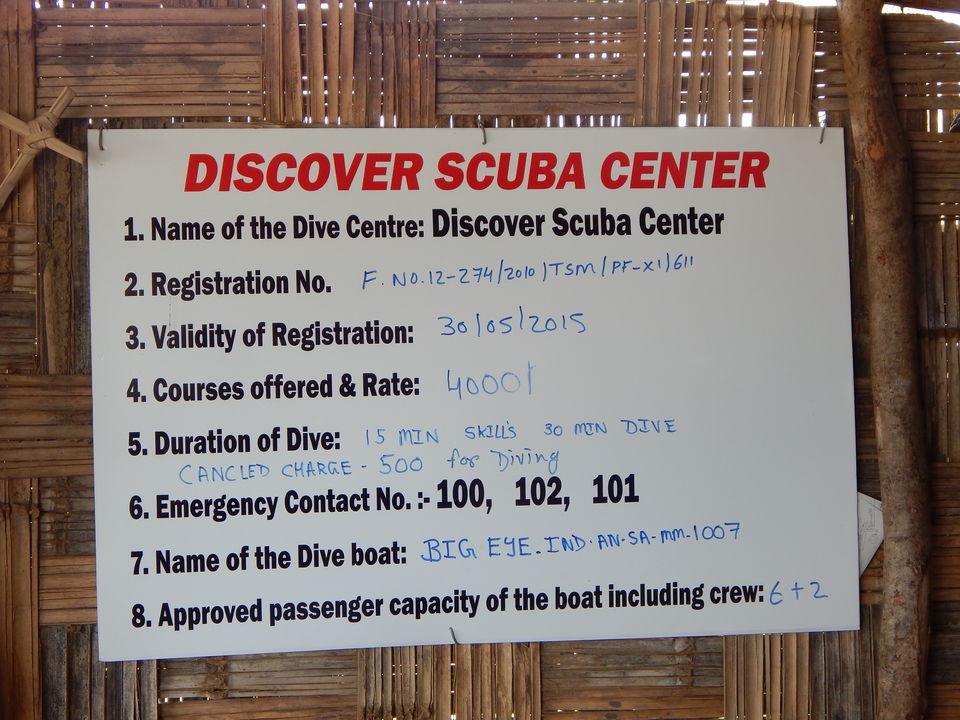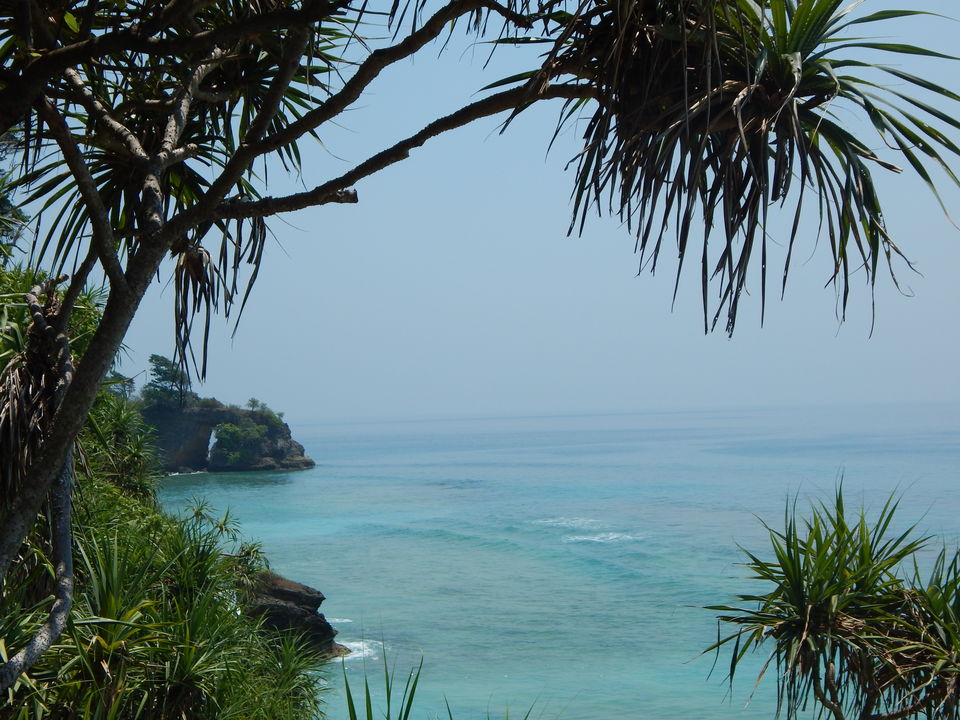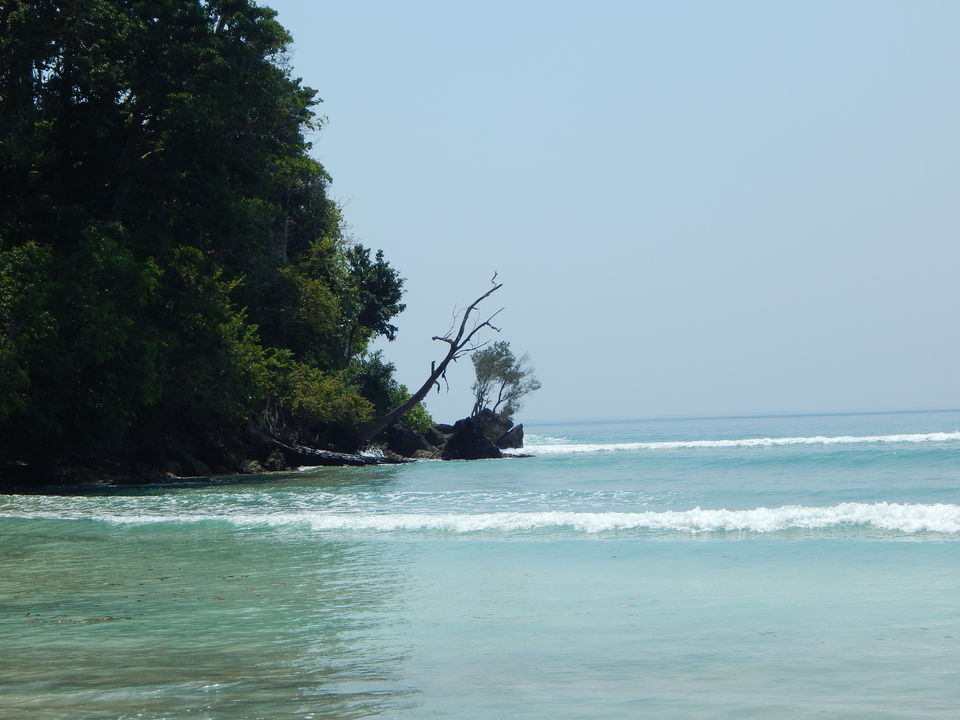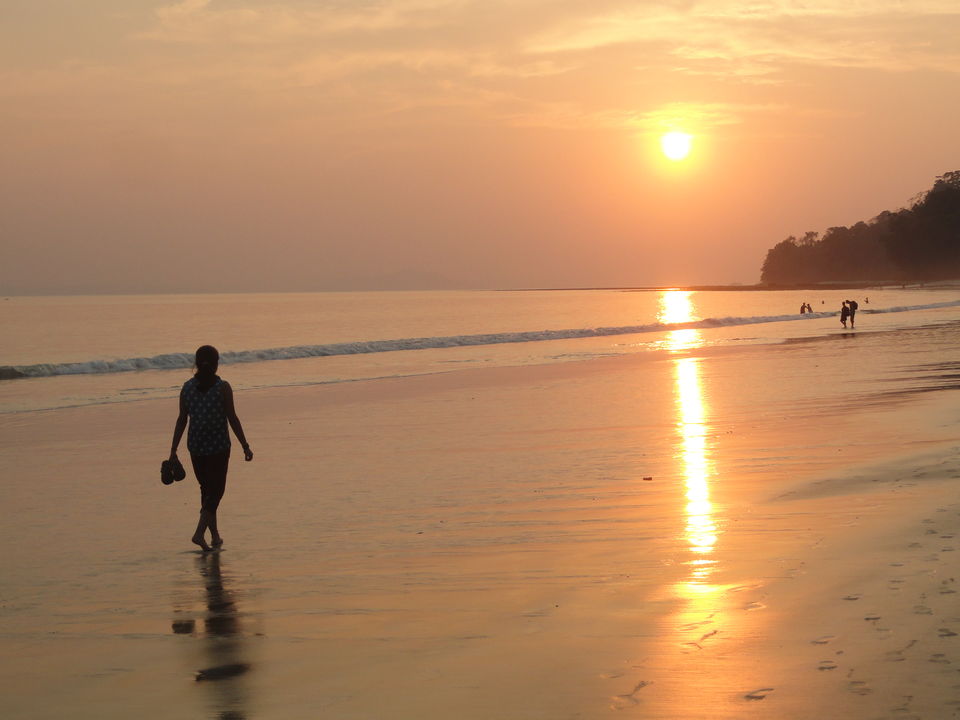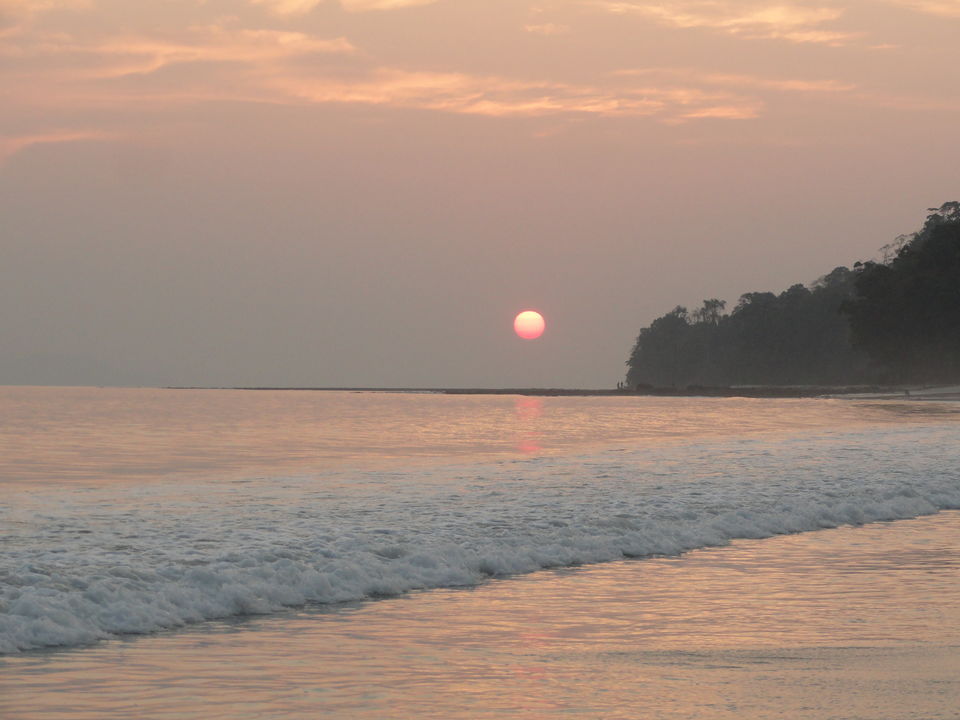 5-day itinerary
Day 1 - Reached Port Blair, Cellular Jail(light and sound show), Street side food
Day 2 - Corbyn's Cove Beach(Sunrise), North Bay(Scuba Diving), Ross Island, Chidiya Tapu(if time permits for sunset view)
Day 3 - Cruise to Havelock, Elephant Beach, Radhanagar Beach(Volley Ball and Sunset)
Day 4 - Cruise to Neil Island, Laxmanpur Beach, Rock Formation, Bharatpur Beach(Glass boat), End the day with volley ball/disc throw at Govind Nagar Beach
Day 5 - Radhanagar beach(water play for hours, a second visit is definitely worth it), Kalapatthar beach, Cruise back to Port Blair
Hotels we stayed at:-
Port Blair - Hotel Shompen
Decent hotel with adequate breakfast - The rooms sufficed for a couple, were very clean, sophisticated with down lights, cool and the bathroom was perfect. The staffs were very helpful and friendly. After an early morning beach visit, we wanted a good filling breakfast and what we got was much more than that. The complimentary breakfast was a combination of North Indian(paratha, alu chhole), South Indian(Idli, Sambhar, Masala Vada) and Western(toast, butter, juice, cake) items along with beverages. To summarize, it was a well located hotel providing a comfortable stay. Ordering for lunch/dinner might be costly. In that case, it has a veg restaurant, Annapurna, at a walkable distance of <1km.
Havelock - Blue Bird Resort
A well maintained, colorful resort with all you need to relax your evenings. Unfortunately we couldn't spare enough time to enjoy every bit of it but sparing a full day just to take a stroll around and inside the resort would really be worth. There is a beach right opposite to it where one can play and roam during evenings, playing, watching sun set and flood the sky with shades of red. The food is a bit expensive but there are many local restaurants within 1 km from the resort.
We had booked the above hotels much in advance(around 3 months earlier) with discount coupons, hence got almost 45% on each which saved us a lot of money we could instead splurge on other more important things during the trip. If planned well, the entire trip's budget can be made to fit your need and boundaries.
Things to remember:-
Government ferries - The bookings for Government ferries start 4 days in advance. Hence unless you have an agent to book them for you, isn't worth trying. The counters are closed on Sundays and open at 9:00 am for the rest of the week which witnesses long queues of tourists and locals 7:30 am onwards. If you think you can join the queue and get the tickets, you must be on the verge of missing one of your cruises which would be starting around that time(Cruises for Neil and Havelock from Port Blair start at 9-9:15 am). Do not take the risk. Instead spend a little more and book private ferries which can be booked much easily and on a shorter notice.

Private Ferries - They aren't as cheap as Government ones but are the only options most of the times. Nevertheless the ships are much cleaner and the crowd primarily comprises of tourists. We visited during the onset of off-season, hence could easily get them. Peak seasons might be tougher and costlier unless you get an agent or travel in a package.

The cab charges in Port Blair are quite high(around 400/- in an SUV for 4 km). Fix the fare before you avail them. Autos are in plenty and reasonable(100/- for 6 km) unless you want a trip back too.

Keep a torch and carry it always in a hand bag, even for a dinner stroll.

Carry an extra pair of clothes when visiting any place.

If travelling in a group, make sure each person carries their respective id cards(Pan card would do). It is mandatory for every ticket booking.

Make sure to apply sun screen every single time you step out of the resort. The sun tan might result into your skin peeling off within a week of the trip.

Best is to carry a decent looking water proof slipper, suffices for the entire trip without any wear outs.

Elephant beach has tiny star fishes in the water and because they are covered under sand, you simply can't avoid stepping on them. They prick into the feet and it pains pulling you out of the water, but nothing serious about it. So beware while going into the water on this beach.

DO NOT wear any rings or necklaces while going into the water. You might not realize even after hours of losing them in water.

Not to mention, do buy a hat and carry it everywhere along with a pair of sunglasses. You need them all the time.

Take multiple pairs of inner garments for the entire trip. Do not depend on washing and reusing them.

In Havelock, if you are looking for hot phulkas, home made decent food in reasonable rates, Swathi restaurant(walkable from Blue Bird Resort) in Govind Nagar is the perfect pick. The average looking place might not match the surrounding elite class of eateries, but it certainly quenches the North Indian food craving in the tired bodies.

The trip to Elephant Beach is a half an hour trekking. You would be persuaded to take a guide(400/- to and fro) along since there are chances of getting lost in the forest. Even we took one, reluctantly, but then there are proper signs and references along the way. To be safe and risk-free, take one. Also mid-way there is water-logged area which often goes on low tide, hence make sure to wear non-slippery footwear. Carry umbrellas since you might encounter sudden rains.
Happy Andamans !! :) I am sure you will bring along those irresistible memories and leave behind a part of your mind and soul amidst those islands.