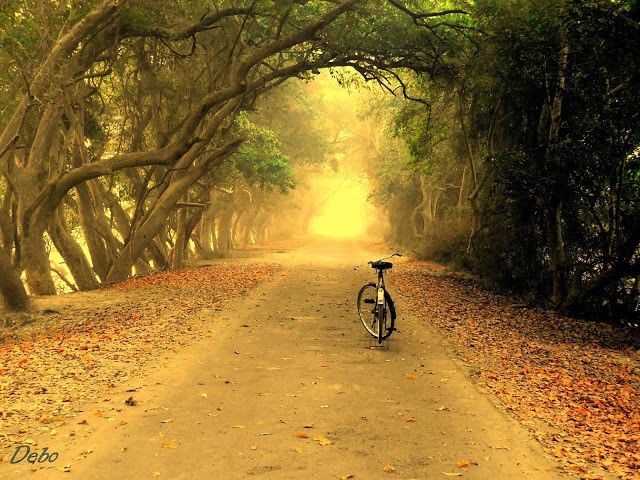 Cycling around a forest under the soft morning glows of Sun with the best of friends - tempting, isn't it? This is what I did in Keoladeo National Park, Bharatpur - famous for the variety of birds that are native to the forest as well as some visitors from faraway lands. Situated in North of Rajasthan, this small place called Bharatpur is Bird Watchers and Nature Lovers' PARADISE. I visited the place from Gwalior, Madhya Pradesh.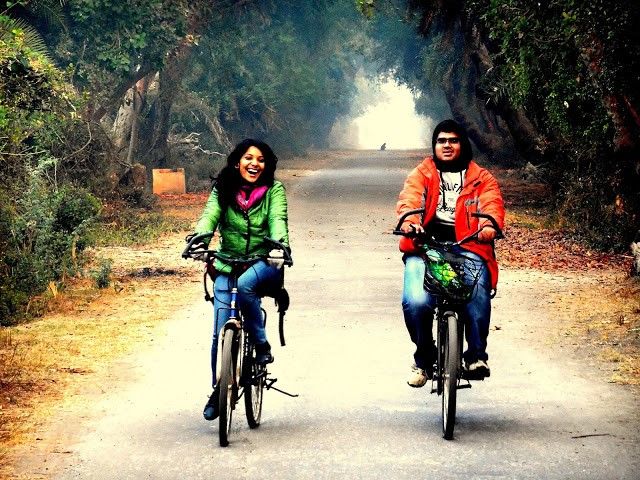 On a foggy Friday evening of February, five friends and I boarded Taj Express from Gwalior Railway Station to Agra. From Agra we hired a cab to cover rest of the distance of around 60 KM. We reached our destination at 05:00 AM. The small town was asleep and the park was not open for visitors yet. We patiently waited near the ticket counter so that we don't lose even 1 minute of our precious time. The dark blanket of the night was gradually disappearing and the ticket counter opened. Among the various modes of transportation within the forest like Cycle rickshaw, Battery Cars, Bicycles etc., we chose Bicycles mainly because we wanted to explore at our own pace.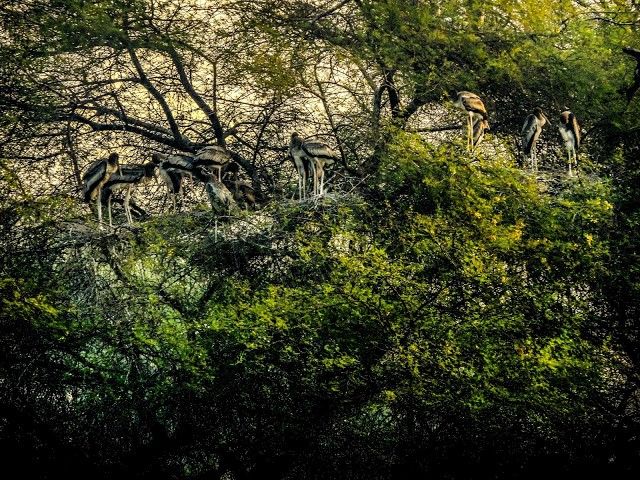 The sun was yet to rise. We proceeded towards the entrance and gradually left behind the other visitors. With each rolling of the tires of our bicycles, we got fascinated by the enchanting aura of the forest. The nesting sites of rare species of birds, their offspring, the nonchalant strolls by them - such mesmerizing sight! Variety of birds such as a muster of Peacocks at the entrance, Painted Storks, Lesser Whistling Ducks, Kingfishers, Darter, Cormorants, Purple Heron, Grey Heron, Fly Catchers, Coots, Pelicans etc., animals like Neel Gaye, Spotted Deer, Red Fox, Wild Boar and the majestic trees adorning the roads - all the beautiful, quite alleys were filled with the mystic charm of this golden forest.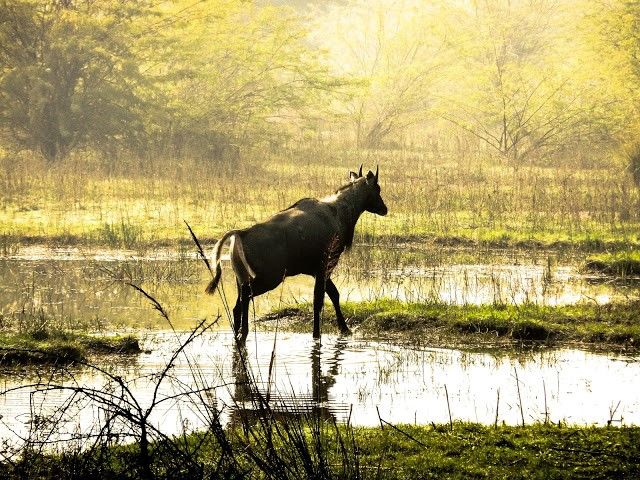 After cycling for some time, we stopped for breakfast. There was a restaurant within the park, where we had our breakfast. We were joined by some little friends - a Squirrel, a Neel Gaye and some little Jungle Babblers who were oblivious of the surrounding and searching for food in our hands. The whole experience was very soothing to our souls as the wilderness accepted us and for a moment I felt an enigmatic connection with the nature. A few view points and sudden encounters with more birds and animals increased our excitement and left us baffled. As the Sun grew matured, the fairy-tale forest became quiet and it seemed all fauna went for their siesta.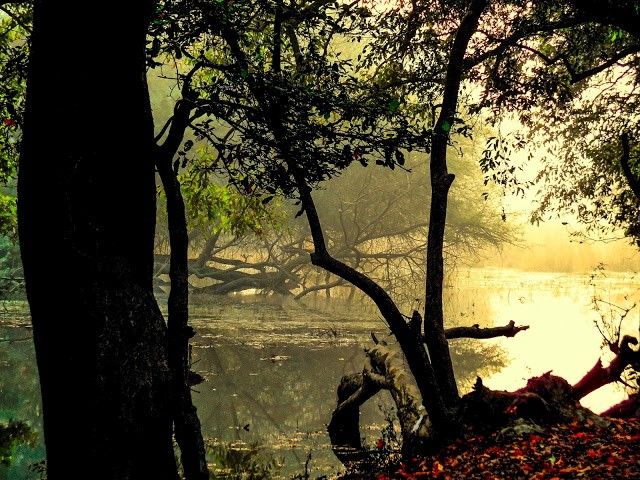 The most amazing and exciting trip to a National Park came to an end at around 01:00 PM. But the memories from that trip are still as fresh as the morning dew and sometimes I hear the sweet murmur of the forest that left me enthralled!
Pictures by: Debojit Sarmah