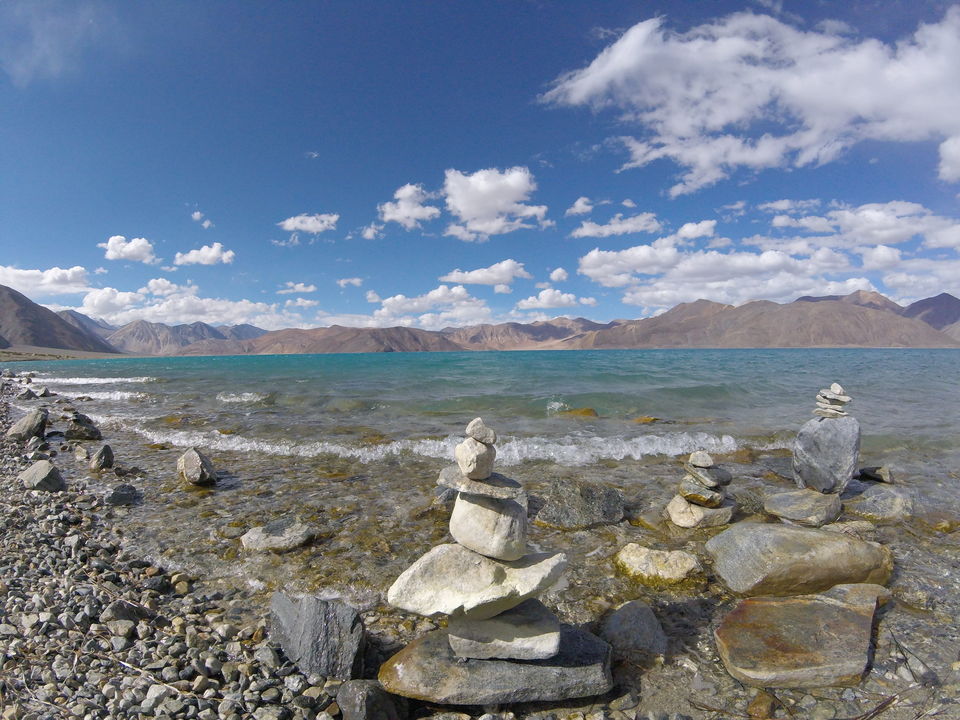 A Canadian photographer – Ed Hanley said: "If all journeys are teachers, it may well be that a journey to India is the greatest teacher of all".
For every traveller, the best experience of travelling comes with exploring every stage of the journey in depth. This kind of rich and wide experience of culture and tradition combined with the love for nature in our diverse country is beyond explanation. With every leg of your journey in India, you can expect a lot of adventure, thrill and surprise. This excitement is really hyped up when you start travelling at a slow pace.
I started travelling In India from the last year and the experiences I have had in my beautiful country is simply overwhelming. With a quest to understand the life of a traveller, I set out to one of the most exotic destinations in India – Ladakh. This place was on my mind for a long time and I had been planning to strike it off my bucket list for some time. With enough money to survive for a month, I chose to take this journey slowly. By far, I've always felt that trains are the best way to travel in India. So saving up on my expenses, I took a train to Chandigarh from where I can get a bus to Manali. Reaching Manali, I had to meet all those awesome friends I had made there last year. To my surprise, a friend of mine from school was also in travelling in Manali and I met him after 8 years. We had lots to catch up on, revisiting the school memories and sharing our life experiences so far, we spent the evening soaking the view of Rhotang valley from Manali. Bidding my school friend a short goodbye I left Manali to explore the higher Himalayan Mountains.
Ladakh was the next leg of my journey and the excitement in me was so much that the hurting head and nausea due to altitude sickness didn't bother me much. For every adventure lover, I am sure riding a bike in the Himalayas is a dream. Thirsty for some adventure, I got a bike on rent in Leh and decided to ride to Lamyaru and Khardung-La. The slithering bends with smooth tarmac roads proved to be a perfect track to ride. Though these roads are equally dangerous, it's fun to exceed the limits with caution. Riding 300 Kms in 8 hours gave me the best of adventure and moments I will never forget.
The next day, I set out to Nubra valley from Leh on a shared ride with the locals and I must tell you, they are amazing people who voluntarily help you with no expectations. Reaching Diskit after a six hours drive from Leh, I got to know that the bus to Nubra valley was long gone. Getting another ride could mean waiting for 2 to 3 hours. With no option left, the Army truck going towards Nubra valley was good for hitchhiking and dropped me to a point close to the dunes of Hunder.
I had enough time until the evening to explore this cold desert with Bactrian camels and quite an unusual landscape. Snow-capped mountains, rivers, sand dunes, camels, cold wind and harsh sun play with your head to leave you in a peaceful state of mind. It was late evening when I decided to spend the night in Diskit and leave for Leh the next morning.
Pangong Lake was the last place I wanted to visit in Ladakh and a JK Govt bus filled with foreign tourists and locals took me there. The landscape across the road to Pangong-Tso feels like paradise. Habituated by many animals and migrating birds, the landscape has the ability to draw all your attention towards it. The bus to Pangong-Tso was rather a bumpy ride. Bouncing and rolling towards the lake, the first view of Pangong came to sight. Its beauty is something that brings you a sense of peace. I remember keeping my jaws open and soaking in that moment to the fullest. The view of the sunset, waves of water gushing against the pebbles and the long blue surfaced water is just something I can always look back and cherish.
Staying at Pangong for a night in sub-zero temperature was an incredible experience. The bus was on its schedule to go back to Leh the next morning. Reaching Leh, I took the whole day for shopping and meeting the people I made friends with for the last time. It's time for me to catch the ride in the night from Leh on 16 hours journey that takes me back to Manali.
I still have 18 days to explore Parvati valley and surrounding areas to meet new people… There is lot more adventure ahead!
Stay tuned!!! The next part of this travelogue will be continued soon!!