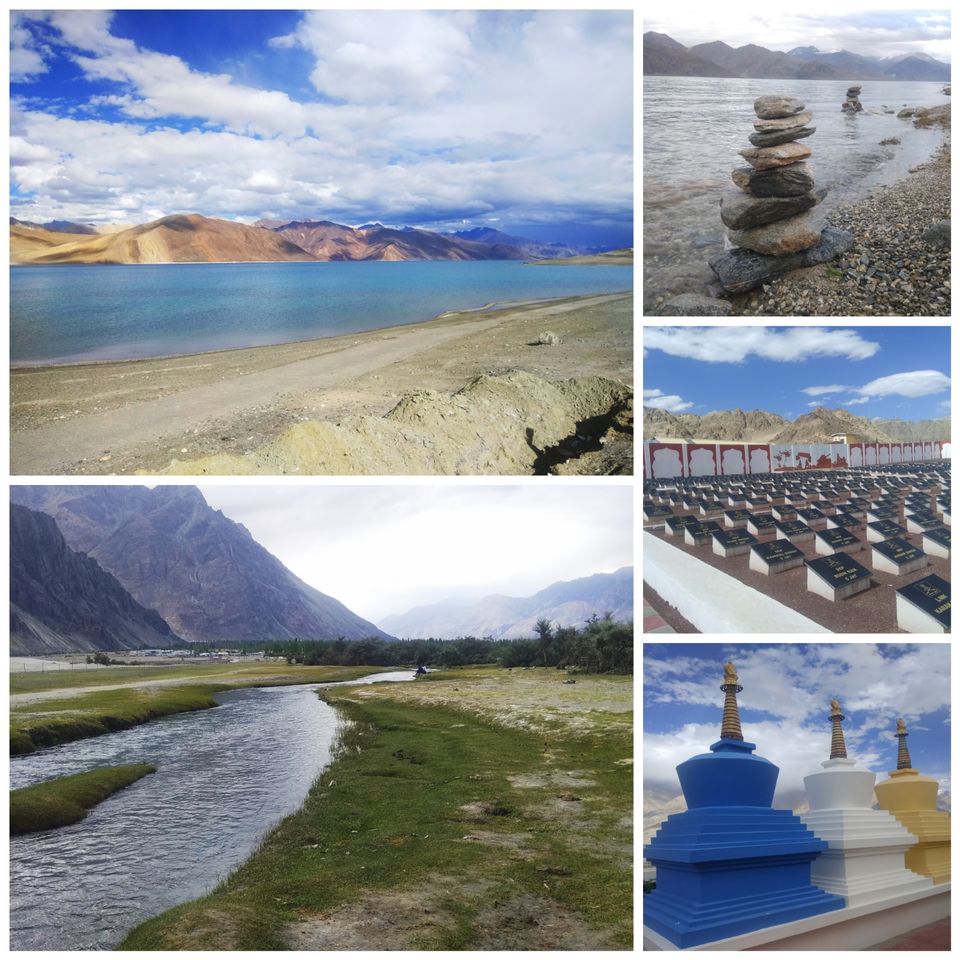 In the first week of September 2018, I went on a backpacking trip to Ladakh, with a well known group from Delhi. I did not do it as a bike trip, as I had budget and time constraints. So here are my memories from my week long Ladakh adventure
Took a flight from Pune to Delhi, from where my trip was going to begin. However, my fellow travellers were going to meet me in Leh itself. From Delhi, I boarded the flight to Leh, and it took a little more than an hour. When I saw the glimpses of Leh from the flight window, I knew I was in for a treat. Upon landing, I took a cab to my hotel, and the quiet mountains were filling up the landscape upto infinity! The beauty of this faraway town was so overwhelming, and nothing like anything I had seen before! I reached my hotel and met my fellow travellers and our group captain. All of them were pretty chilled out fun people, and it was great to finally meet everyone after a long journey. The rest of the day was spent lying in bed and taking rest, because you need at least a day to get accustomed to the weather of Ladakh!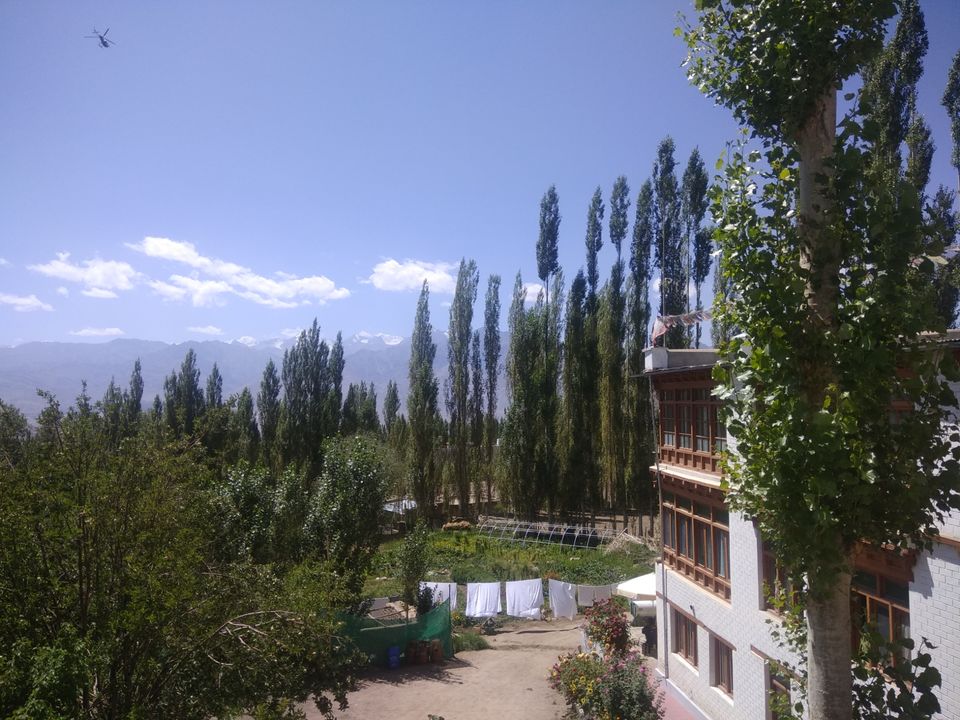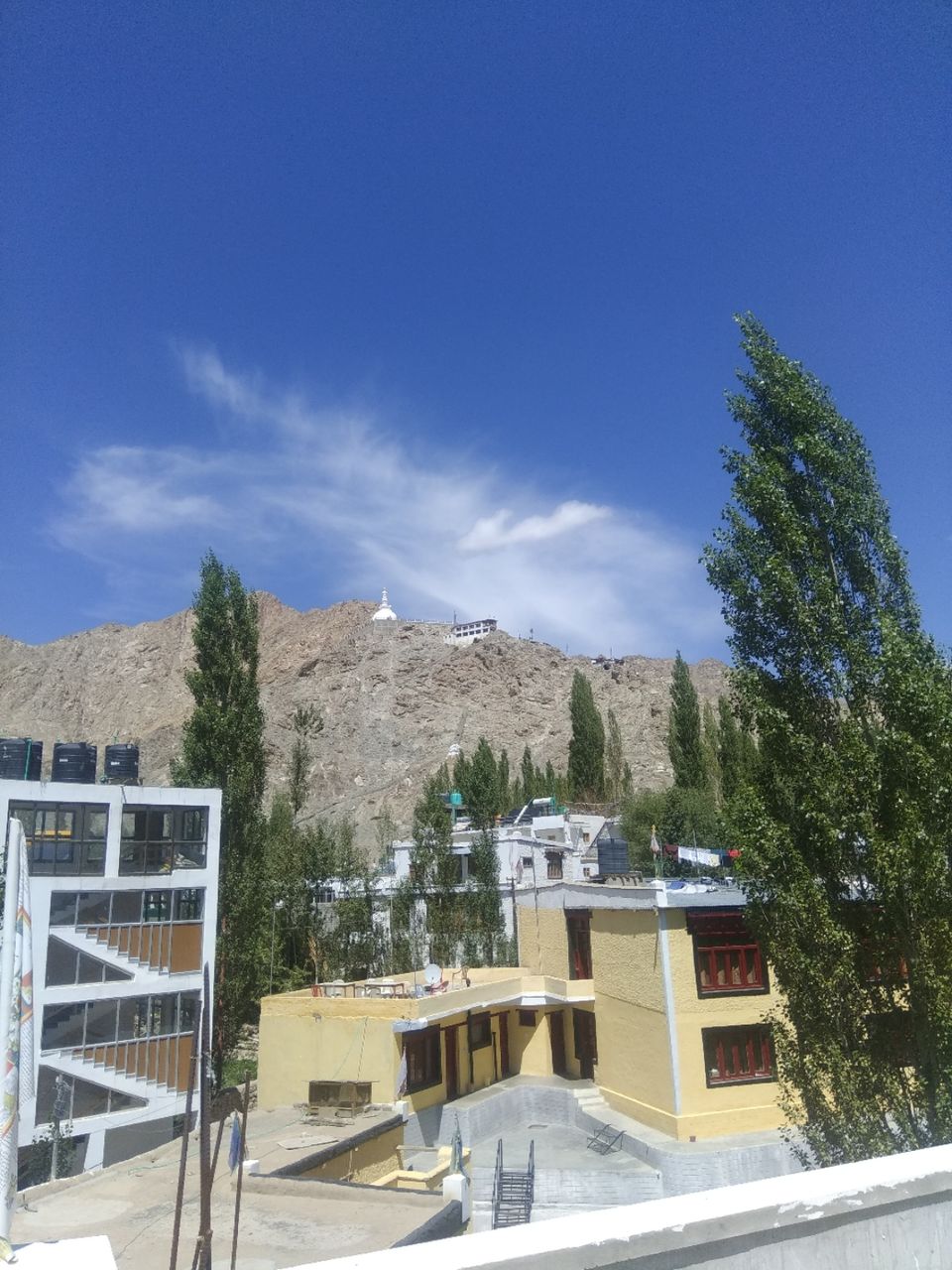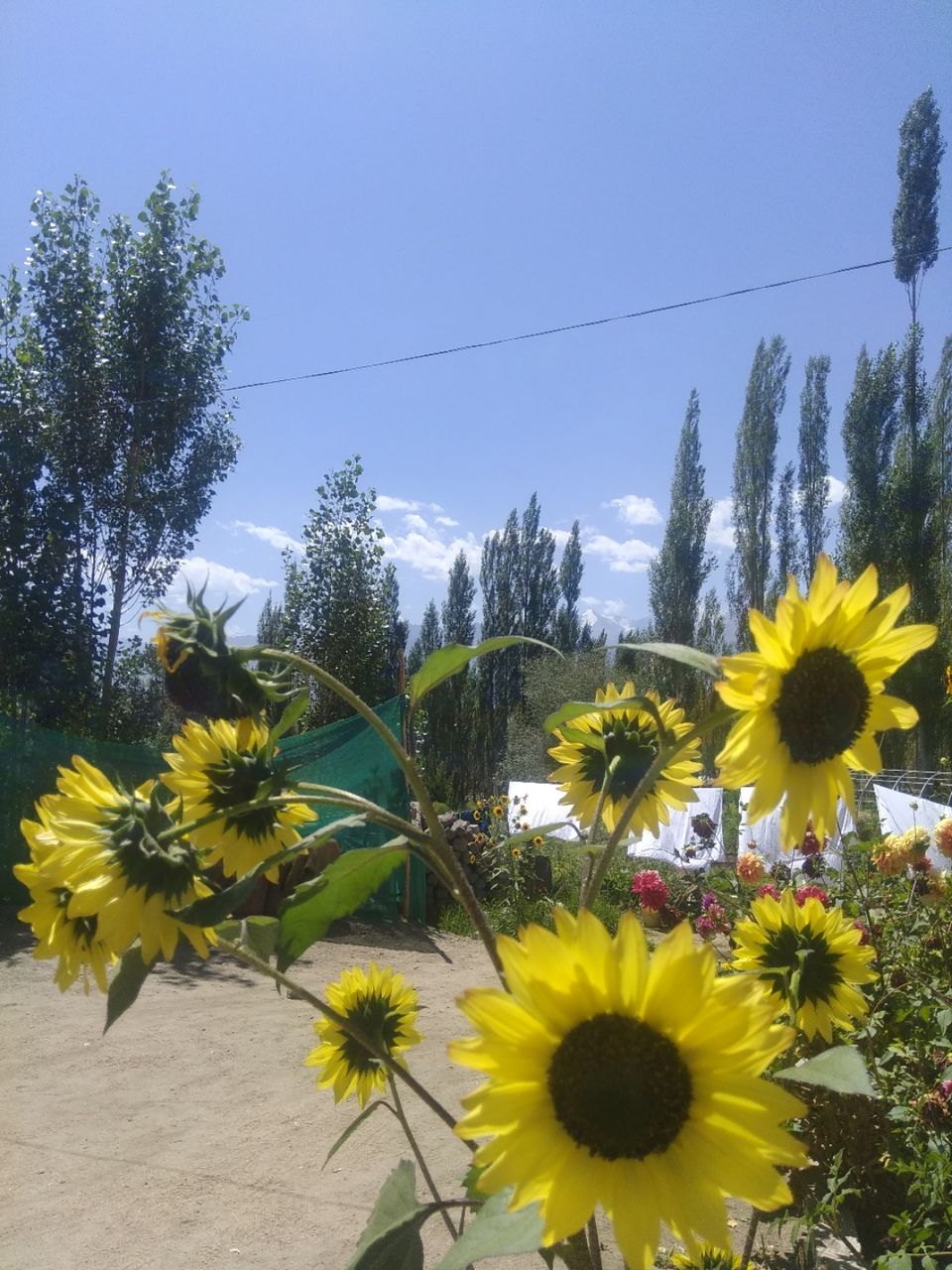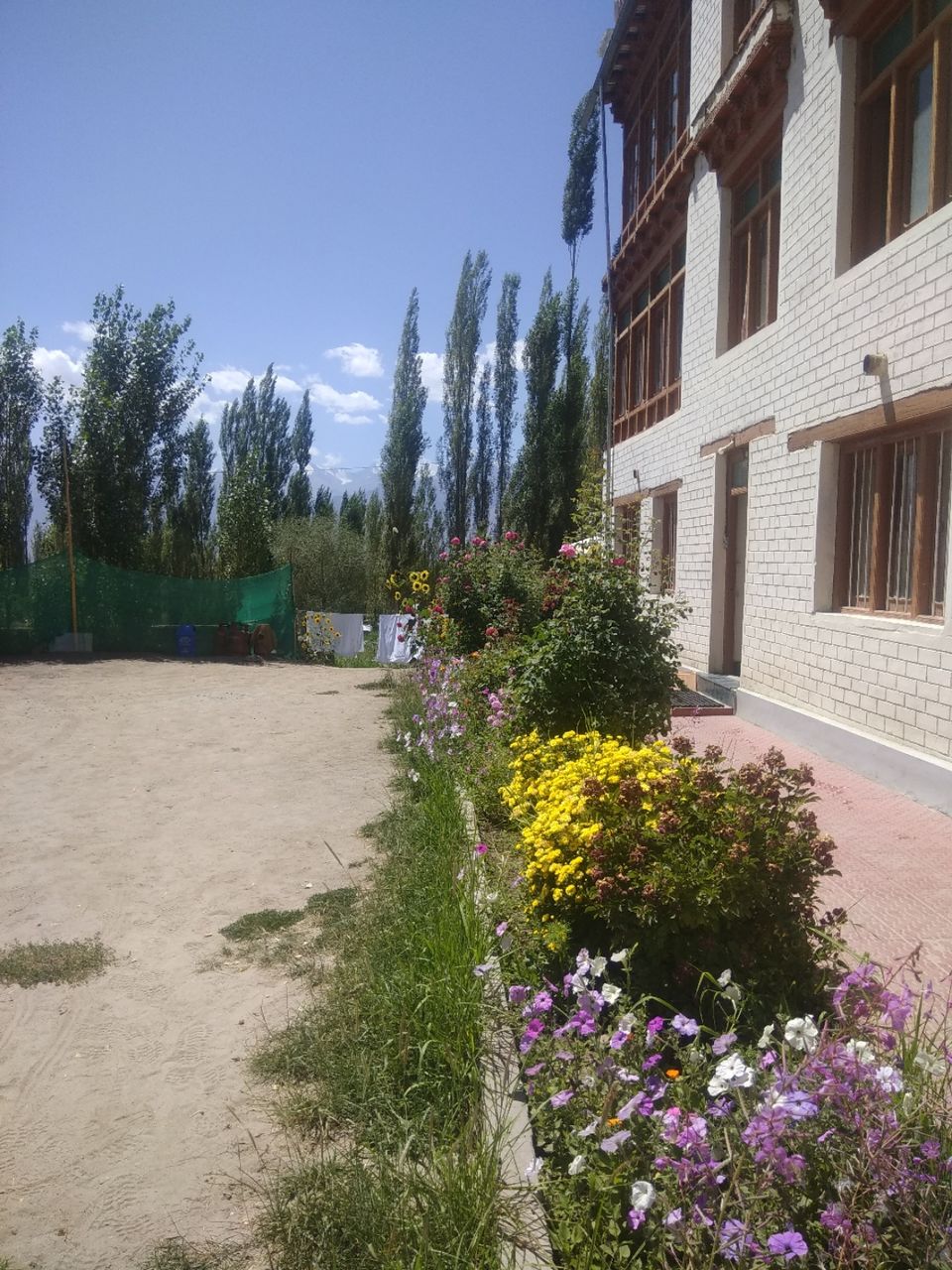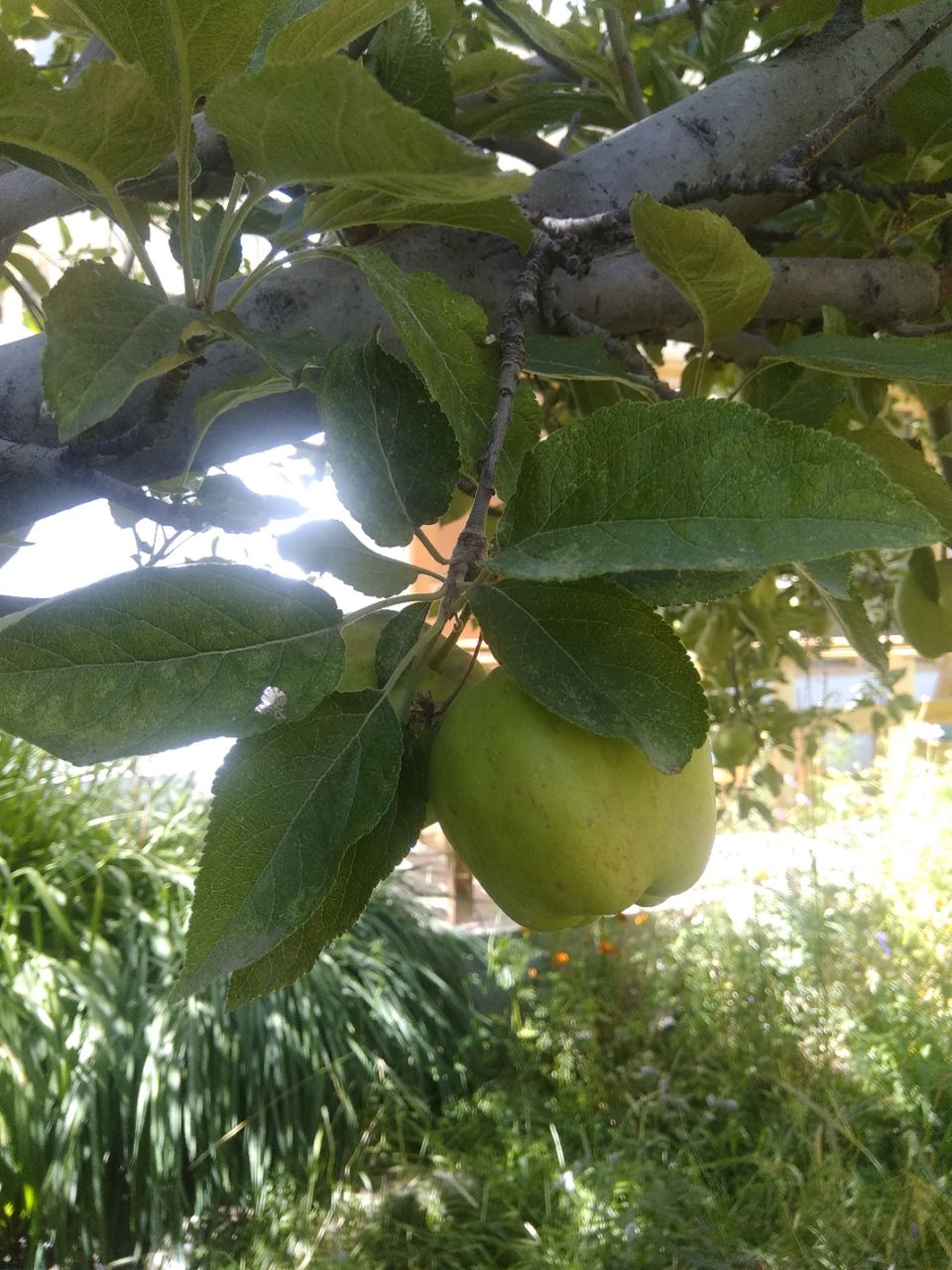 We finally set out to explore the town after a day's rest. We went to see the Zanskar-Indus confluence, magnetic hill, Kargil war memorial, and Patthar sahib Gurudwara. I was deeply affected by the Kargil was memorial, and touched by the memorabilia of our brave soldiers, who sacrificed themselves in service of our nation! Afterwards, we visited the Shanti stupa, and spent some time there until sunset. The panorama of Leh from the top was splendid!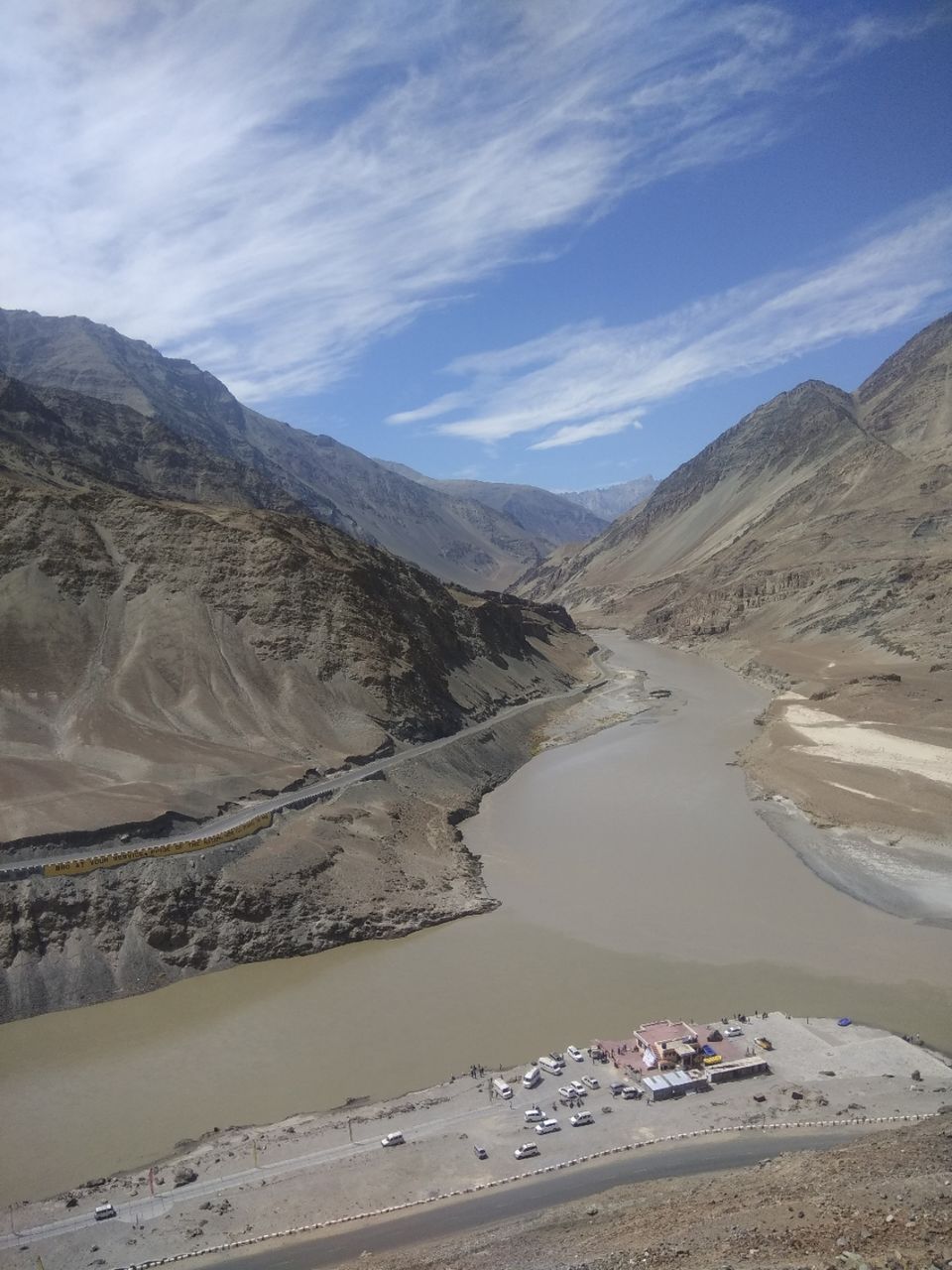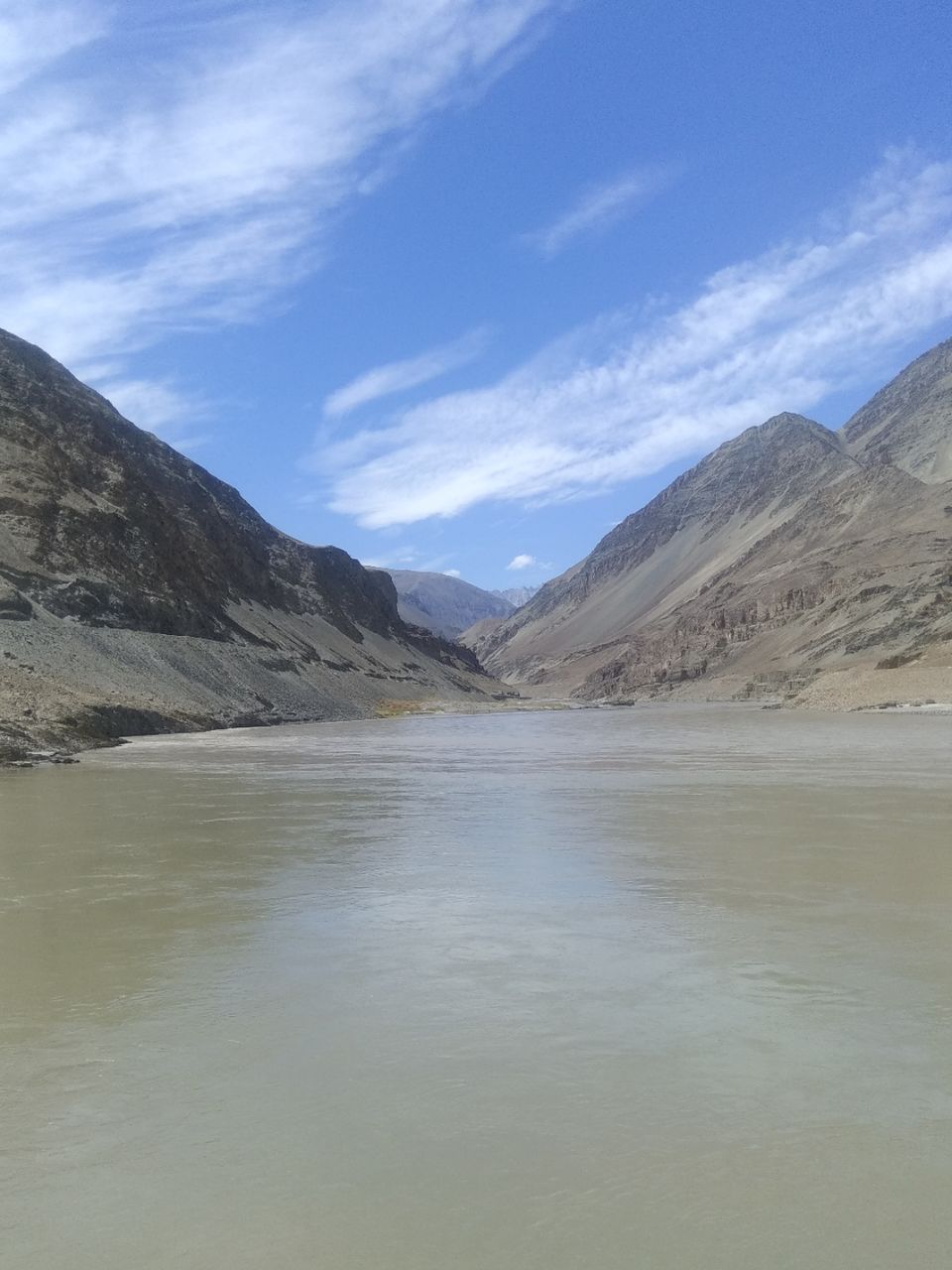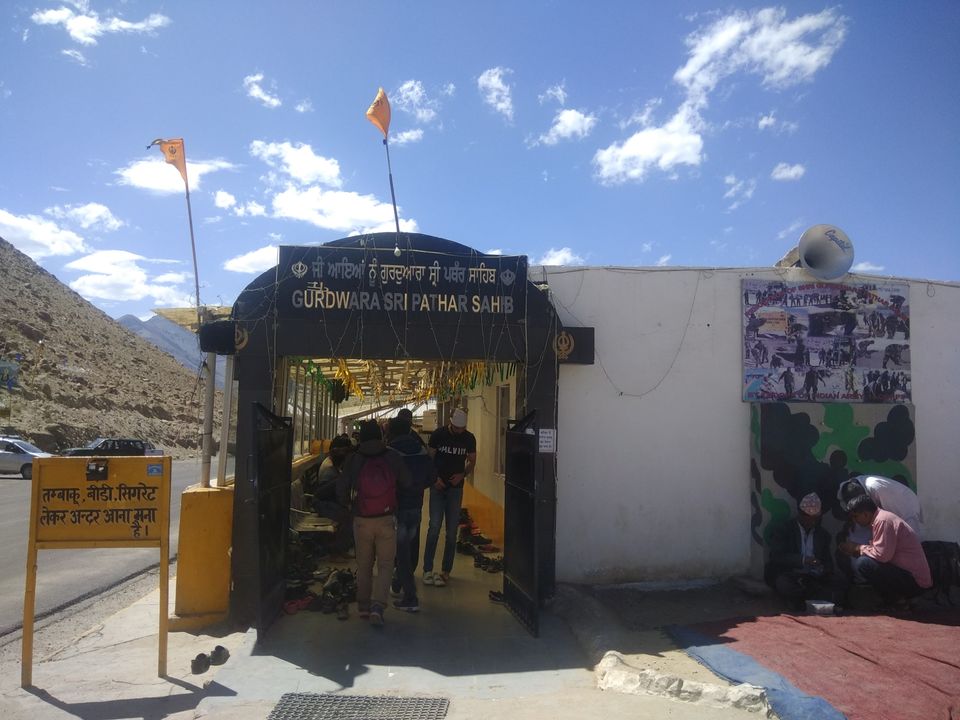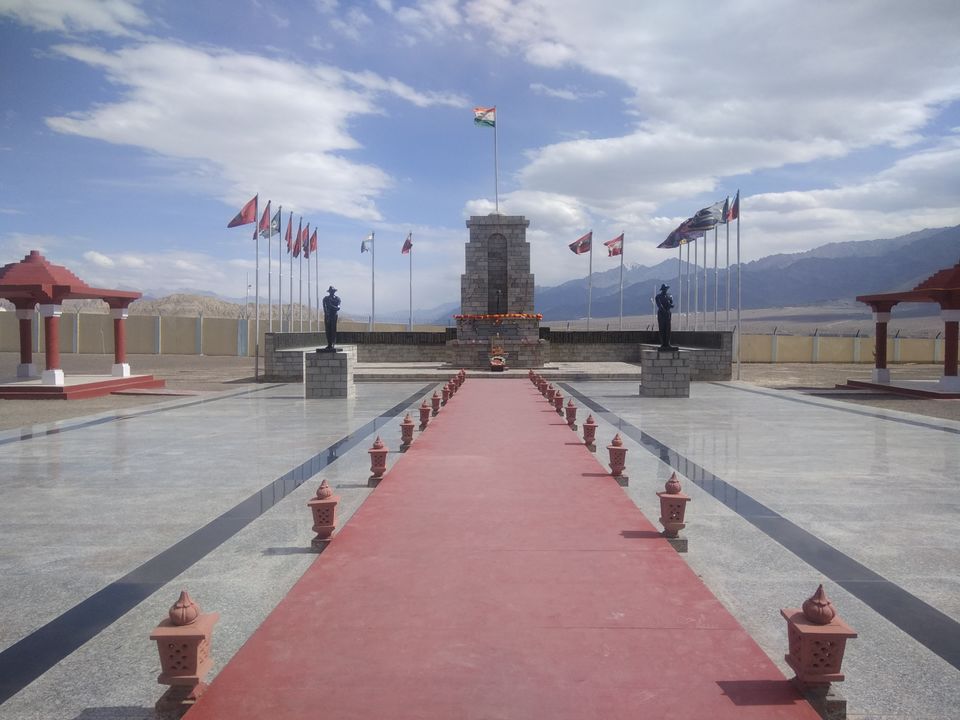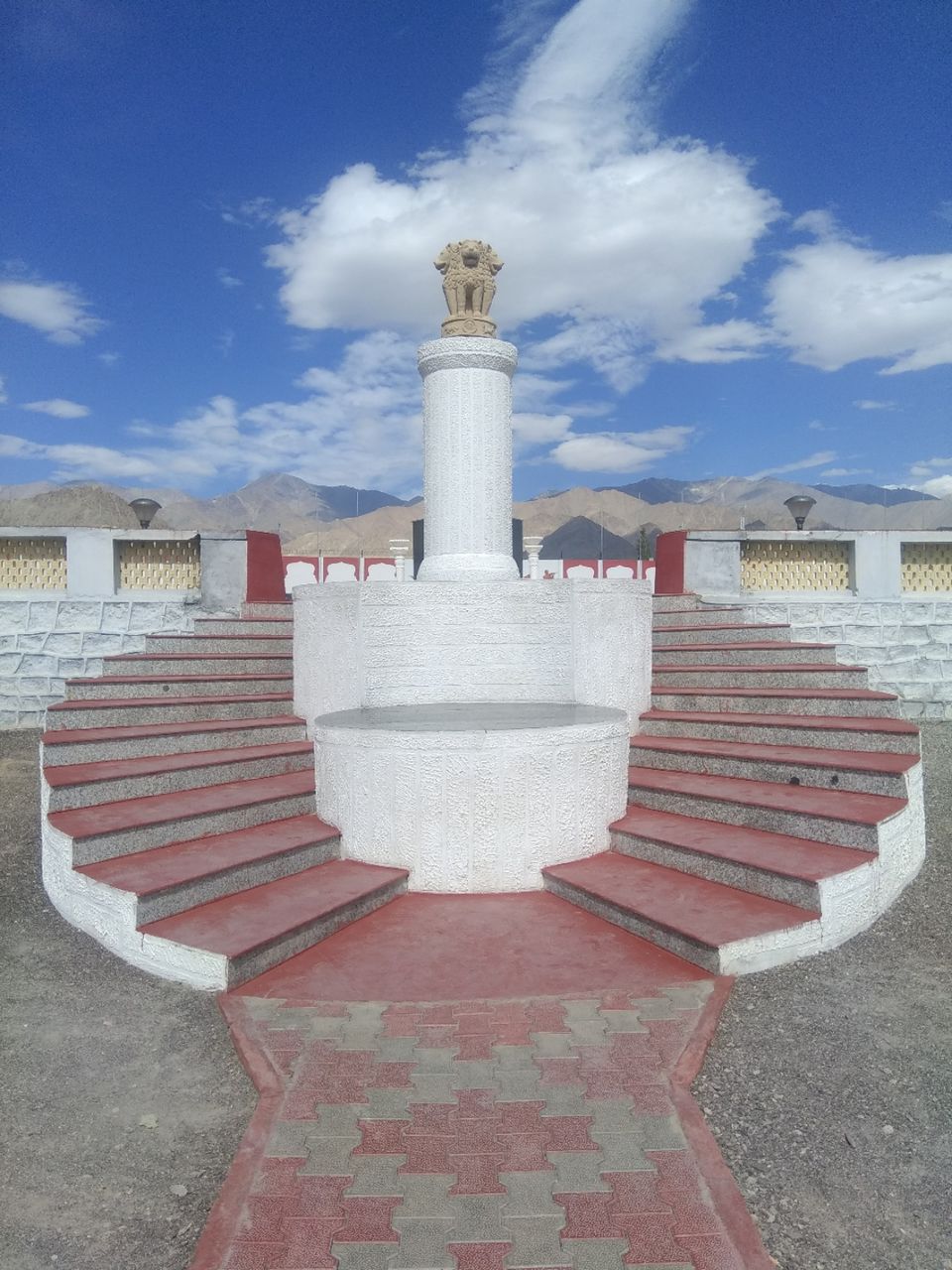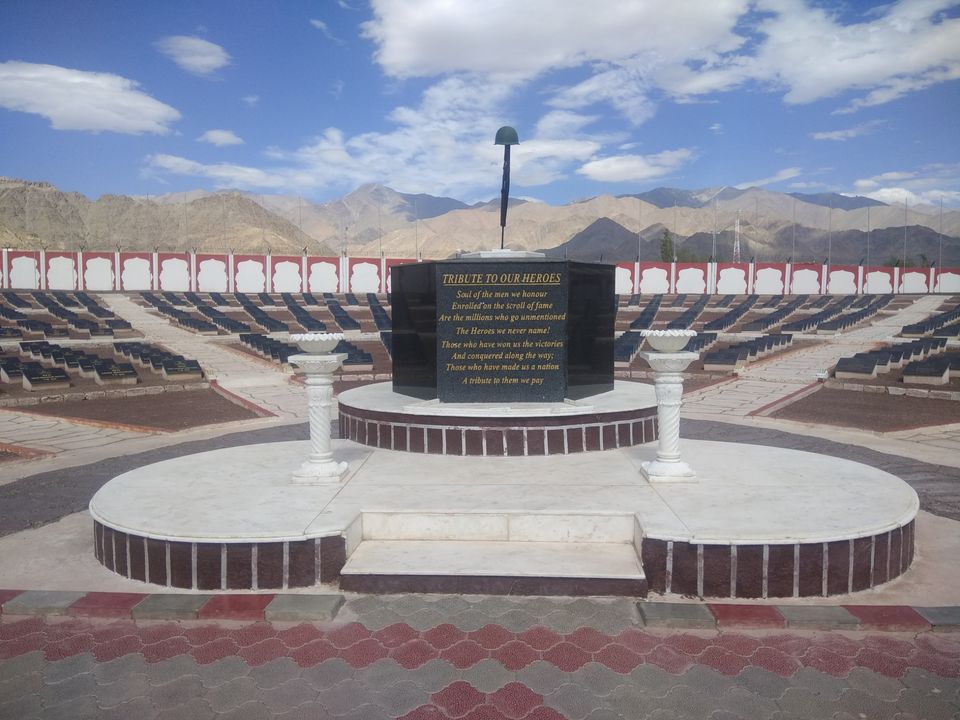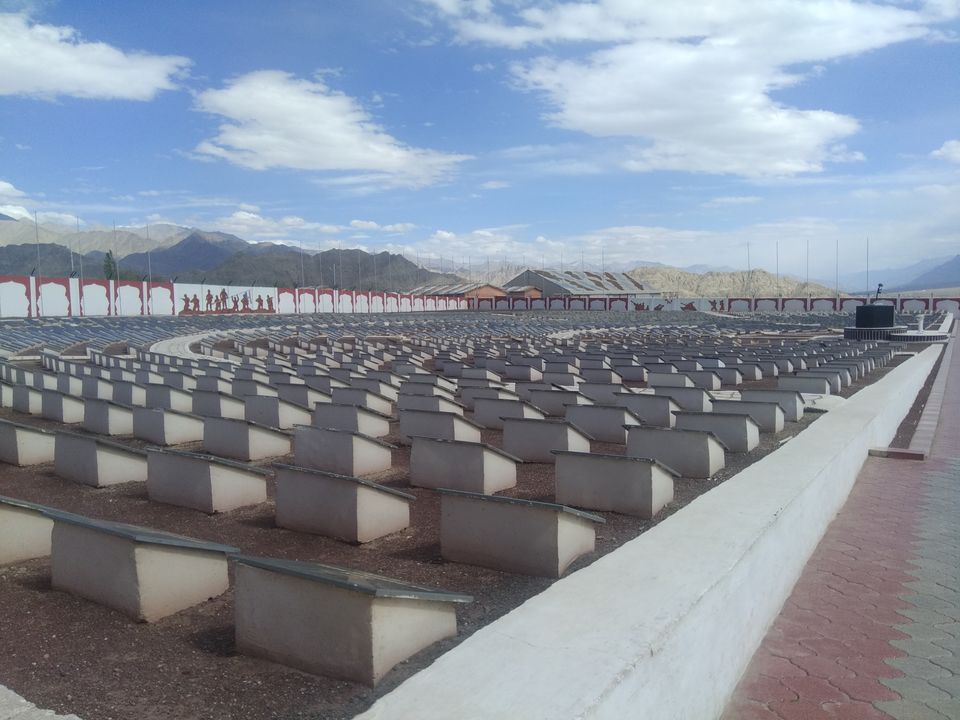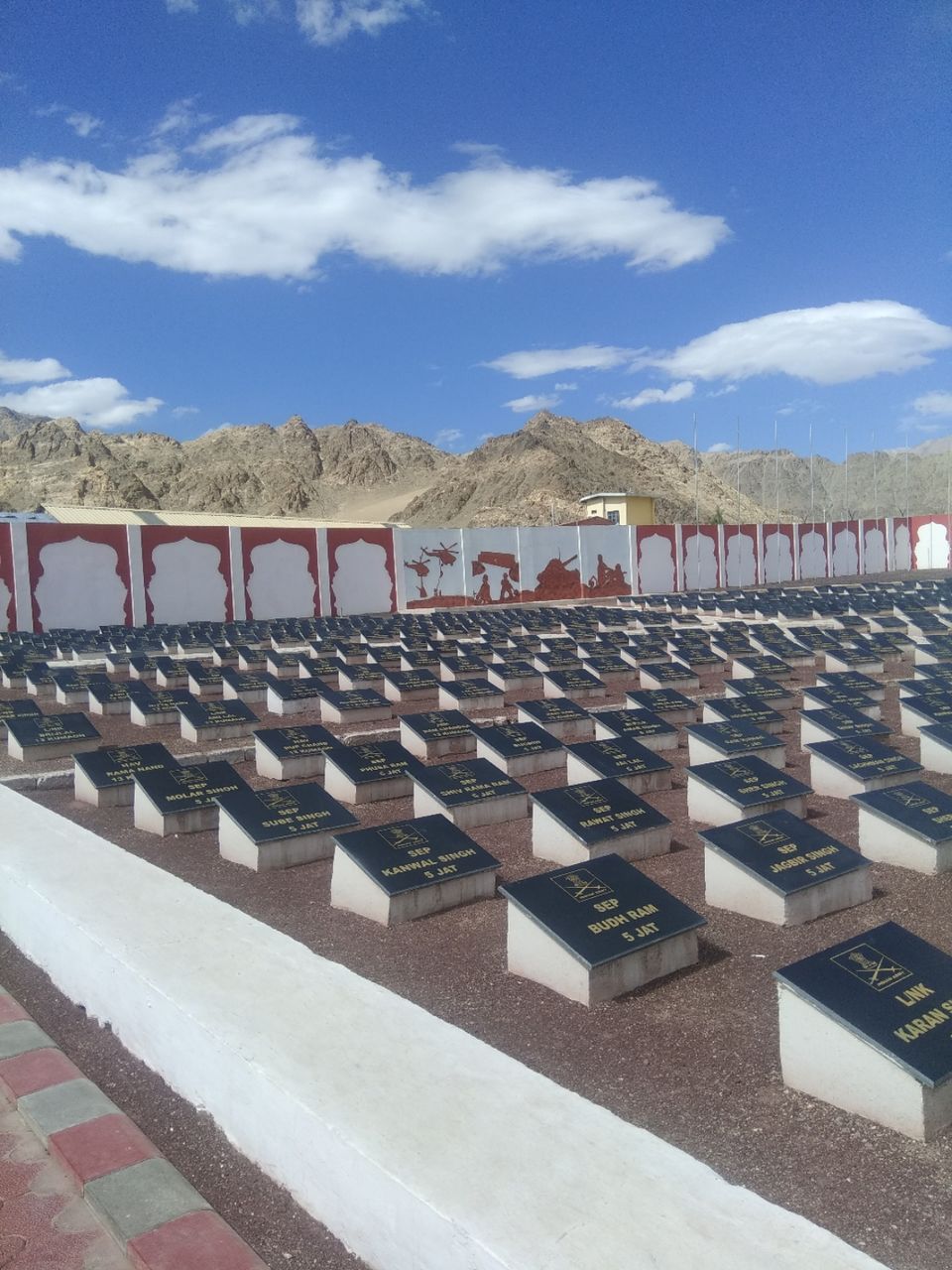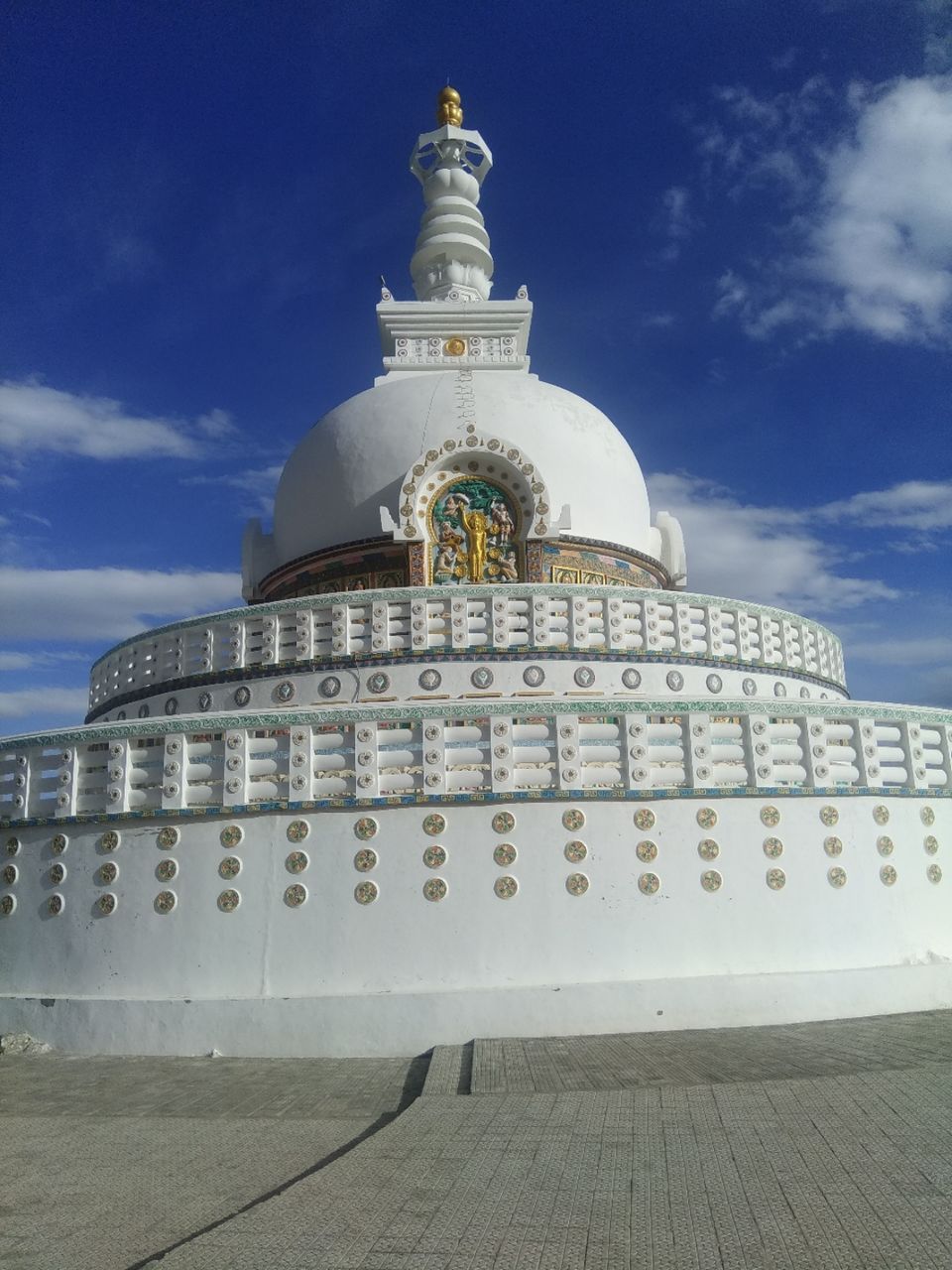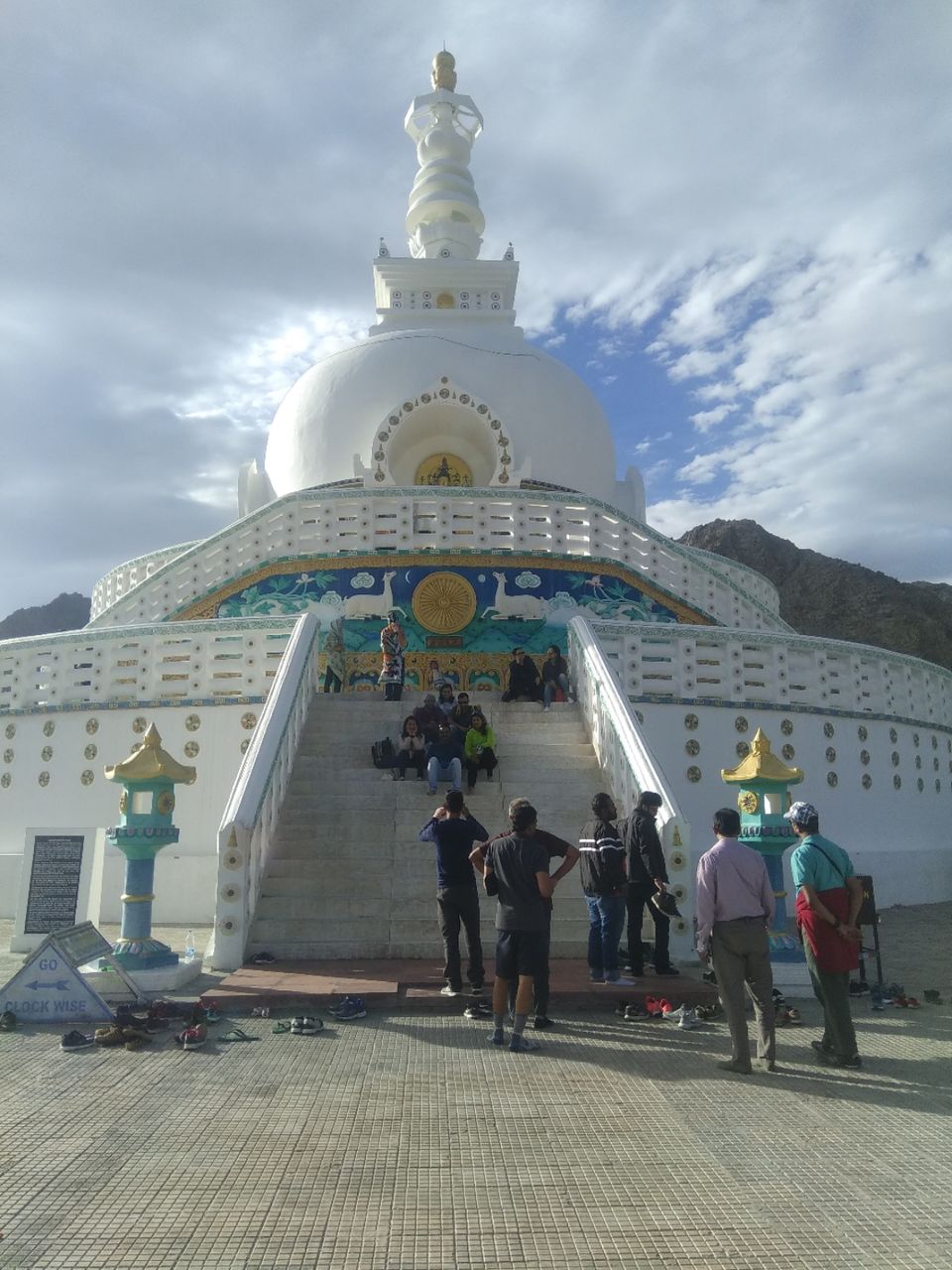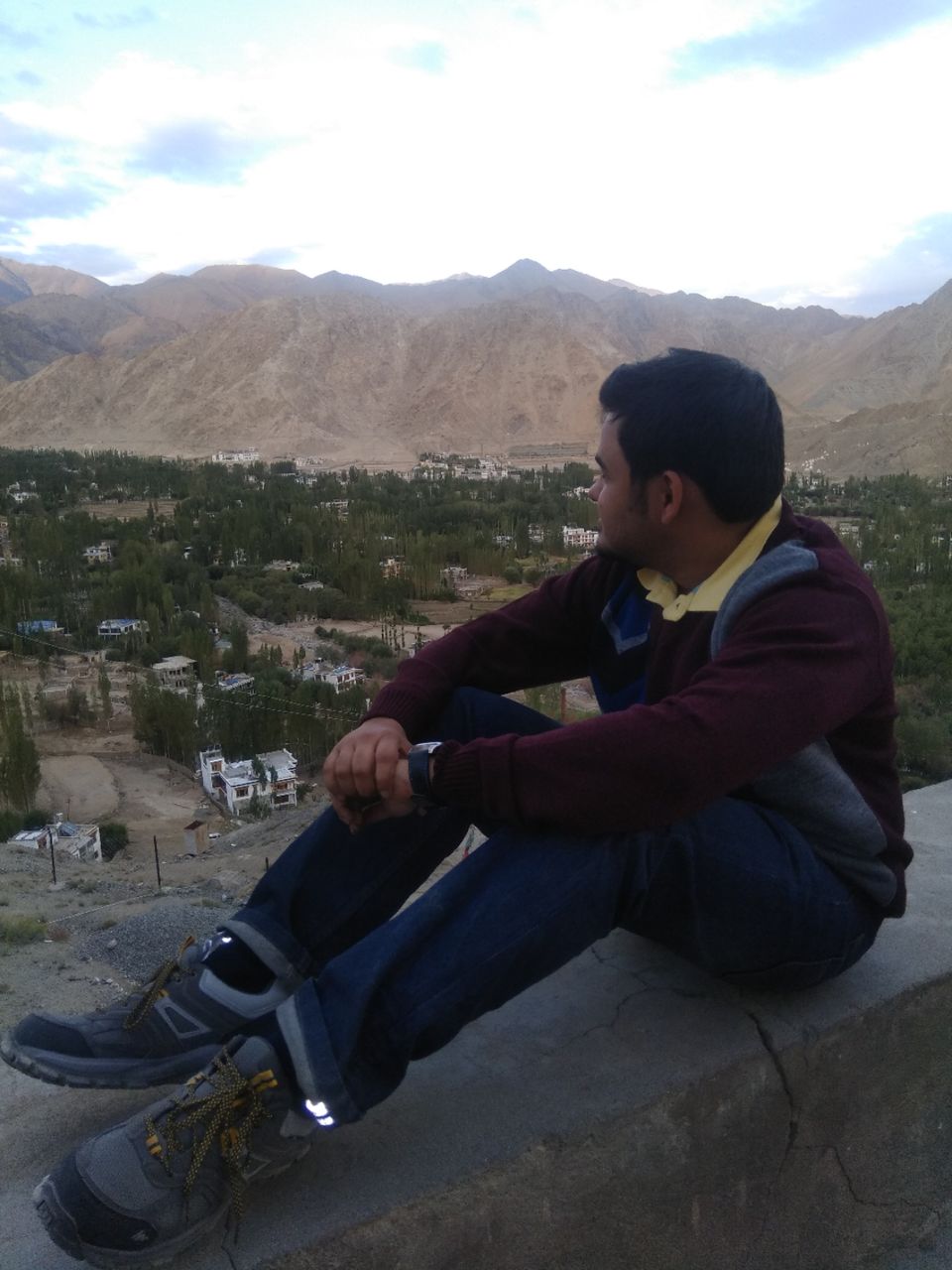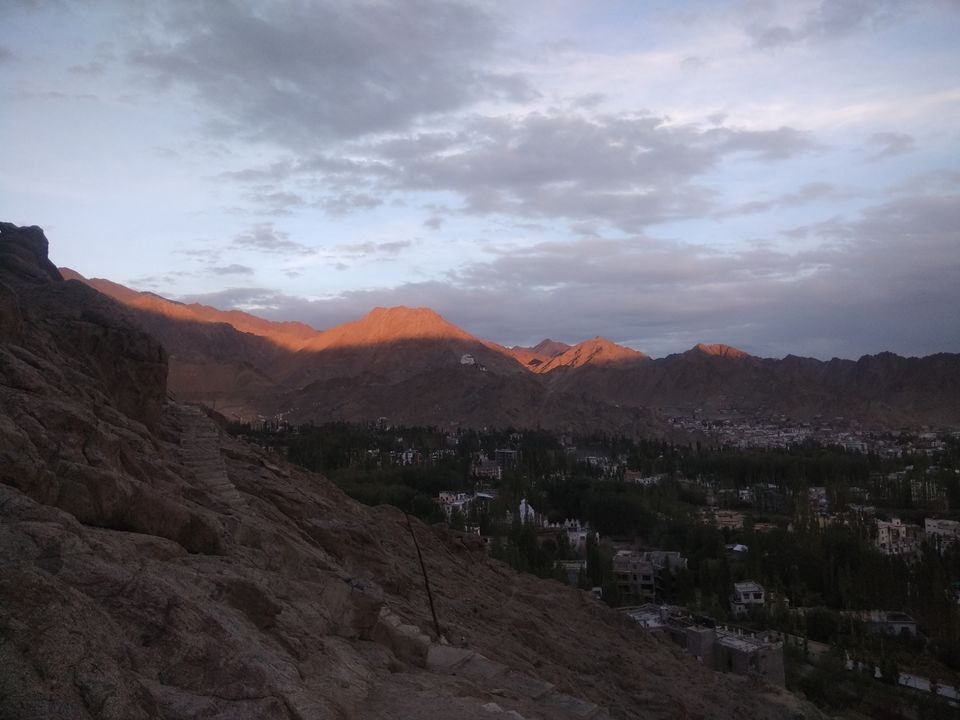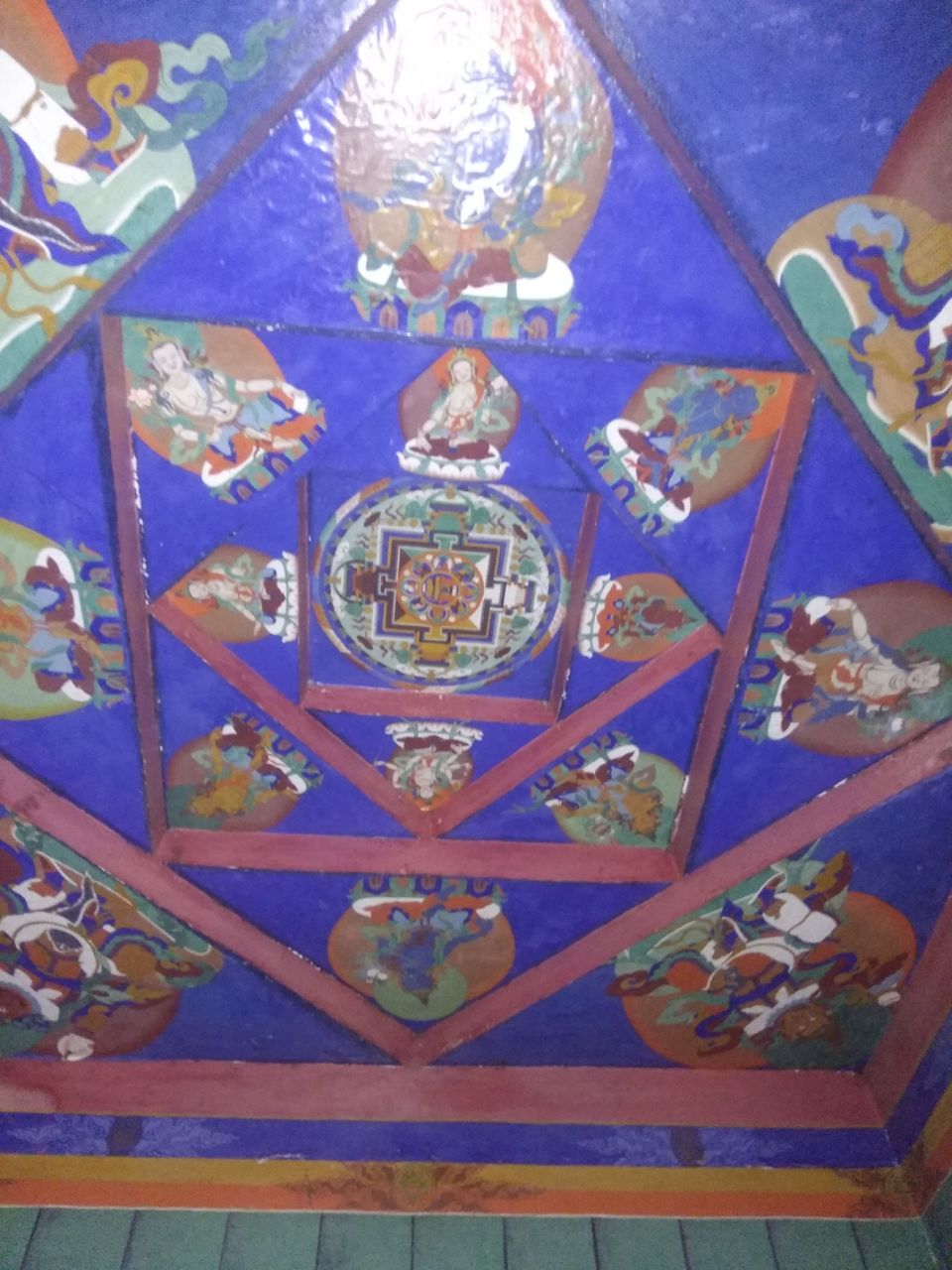 We started our journey today towards Nubra valley, and made a stop a Diskit monastey in between. It was a long albeit fun journey with my enterning fellow travellers. We finally reached Nubra valley, and the little change in the landscape was noticeable, as Nubra valley had a much greener landscape than Leh. It was what picture postcards are made of, with little streams of water flowing in between the patches of grass! We stayed in swiss tents and again had a fun evening with music and dumb charades.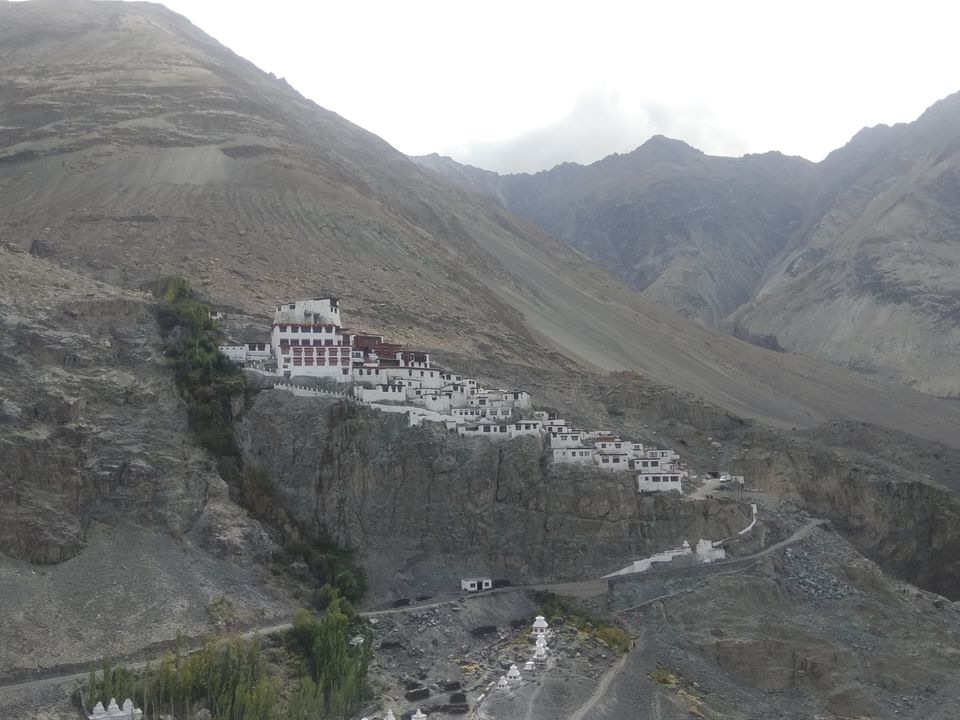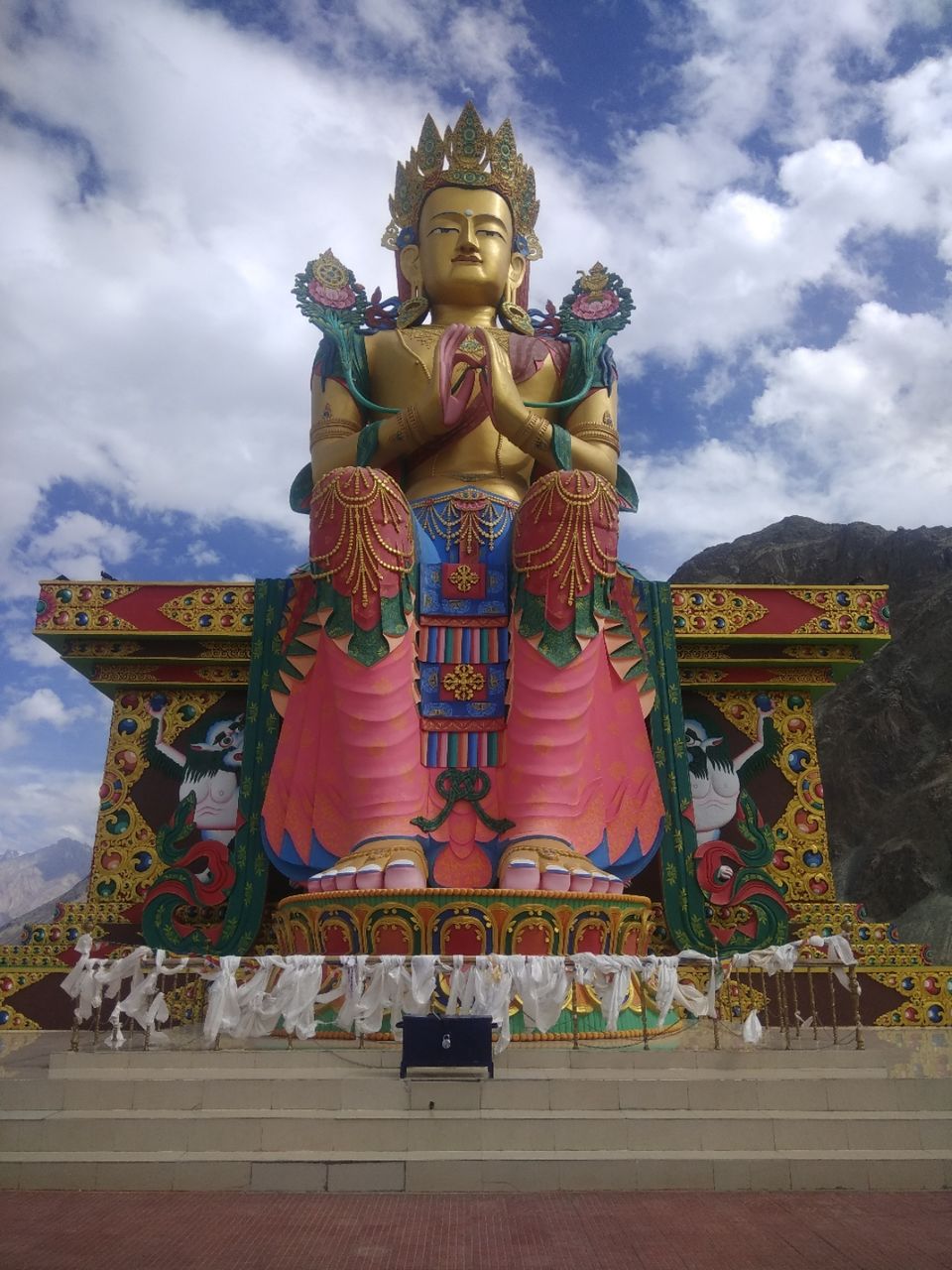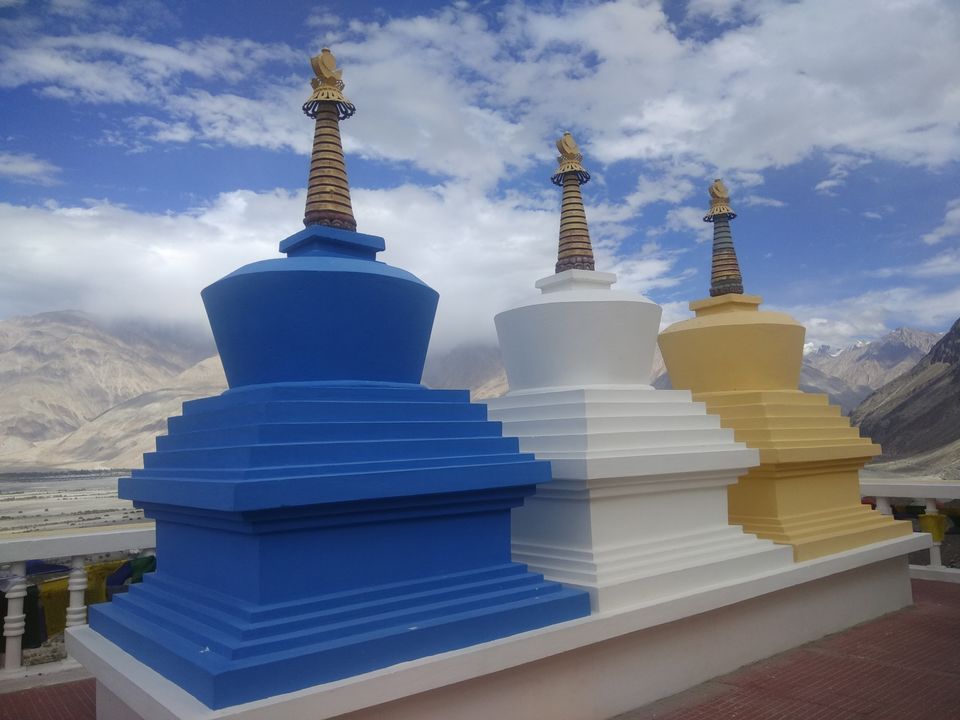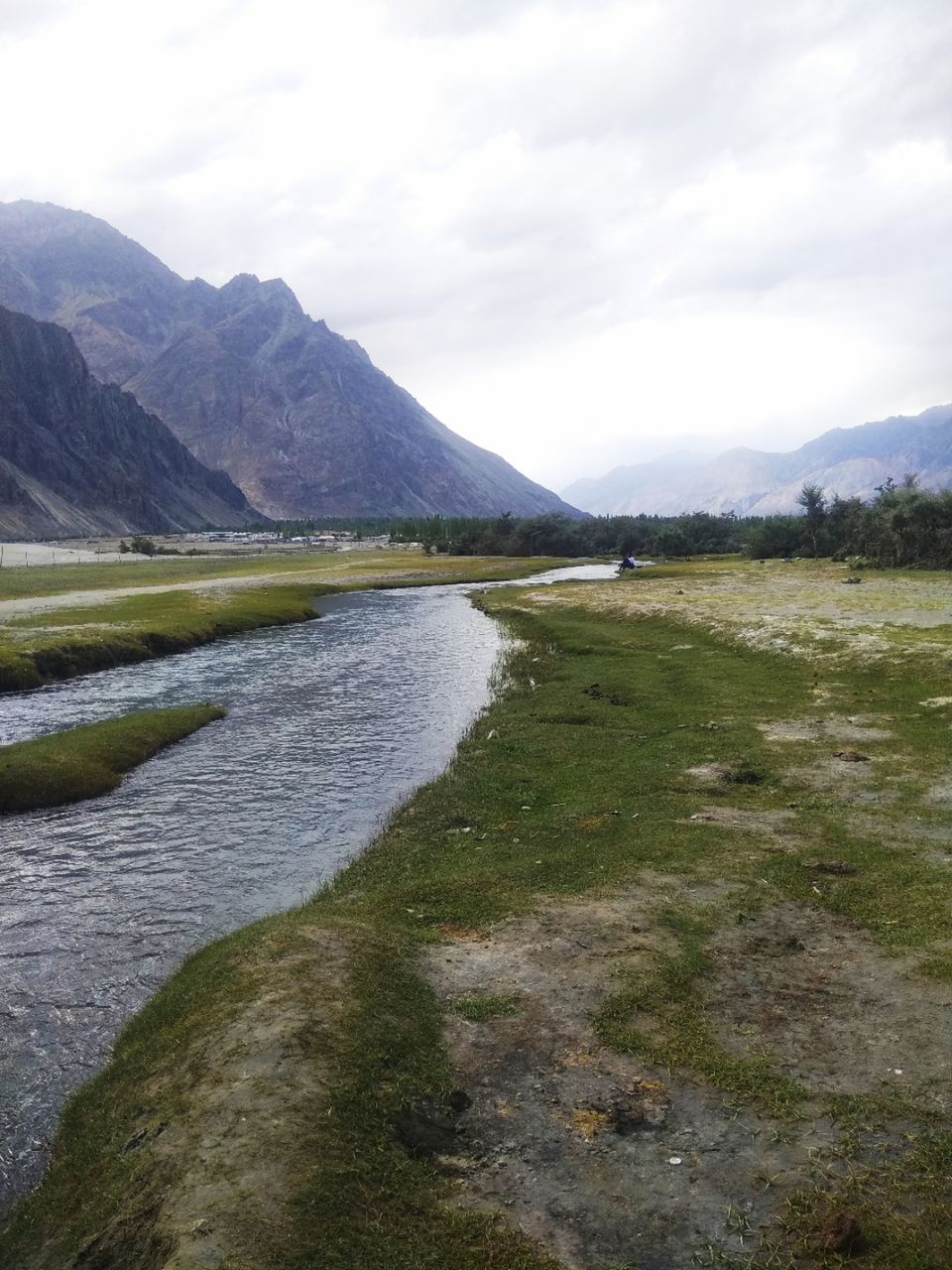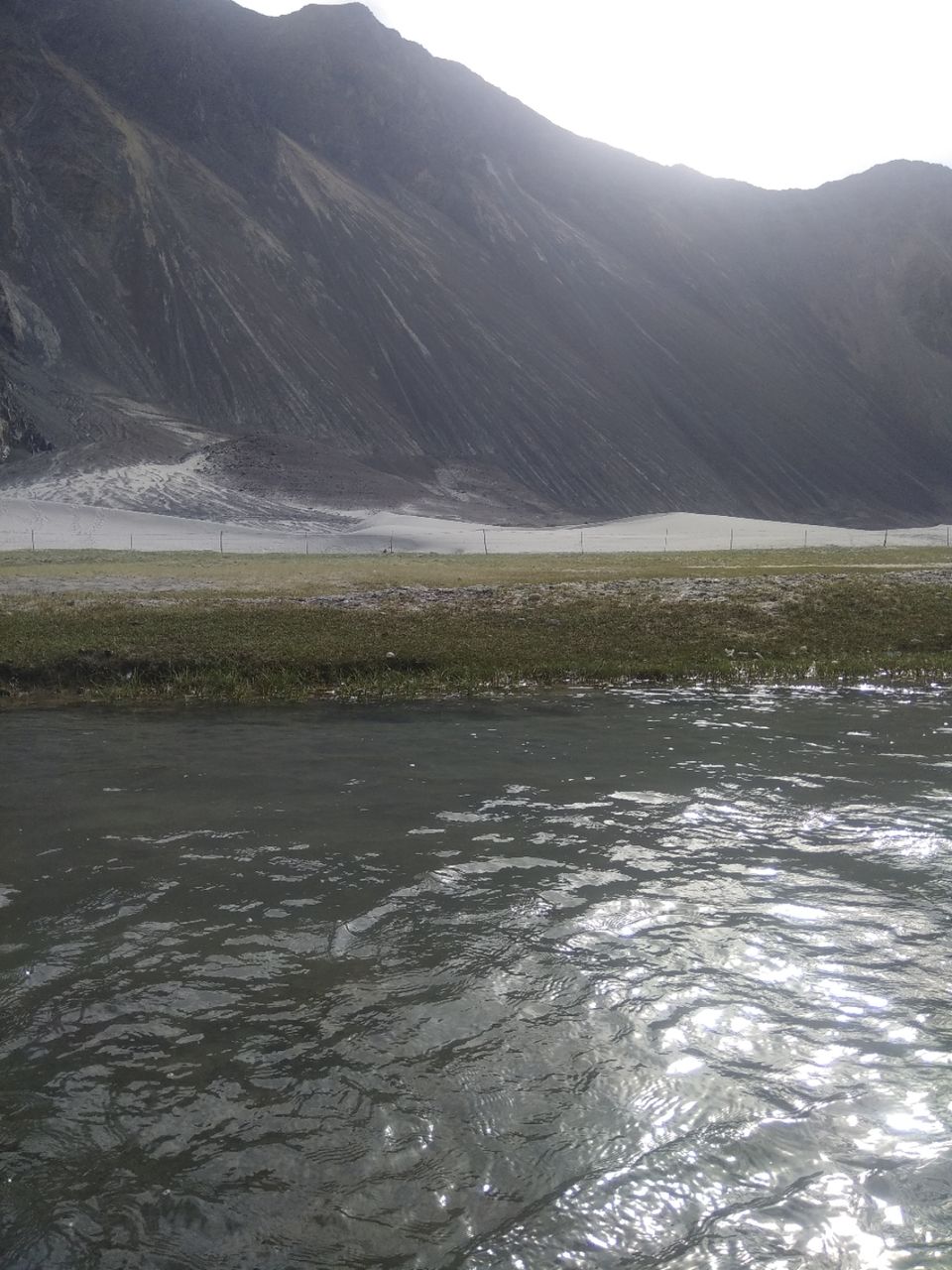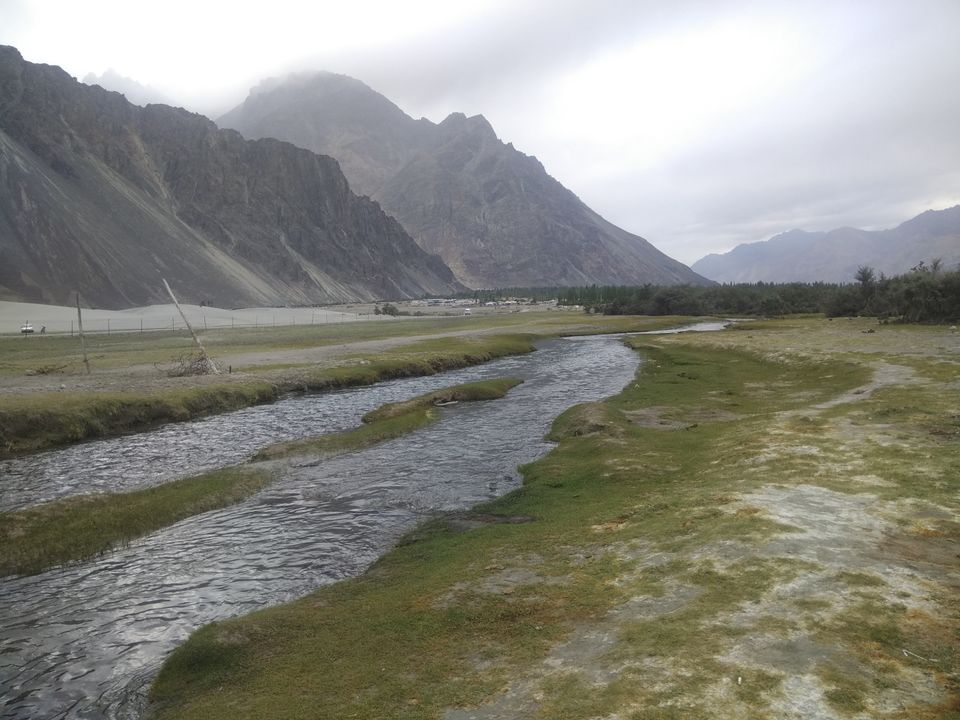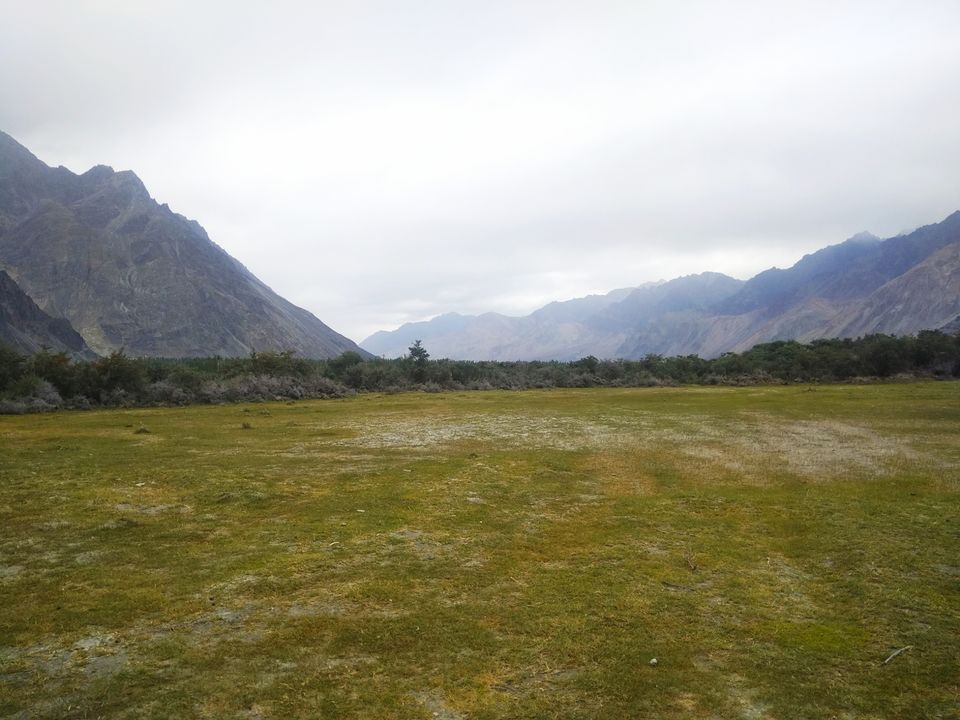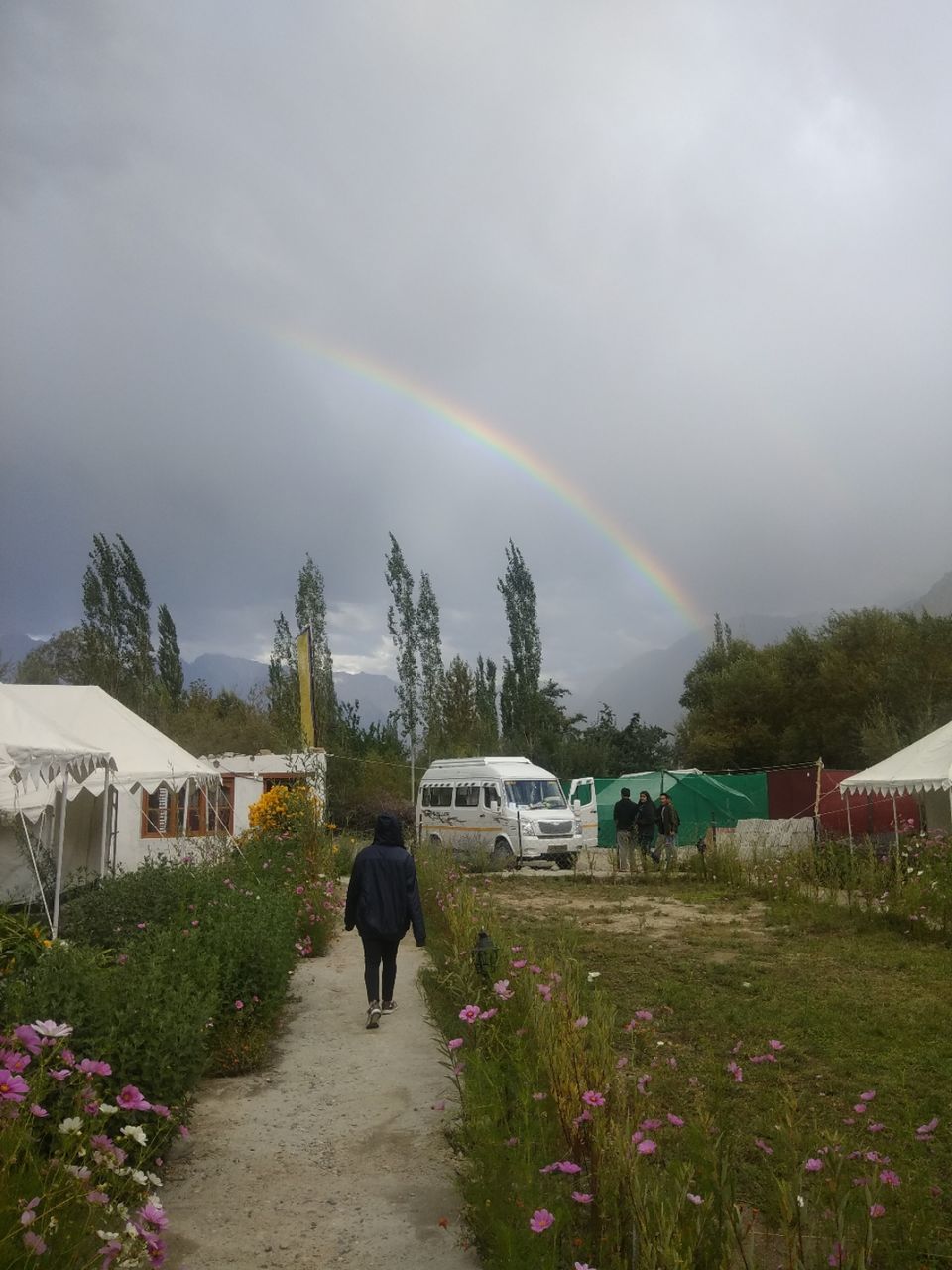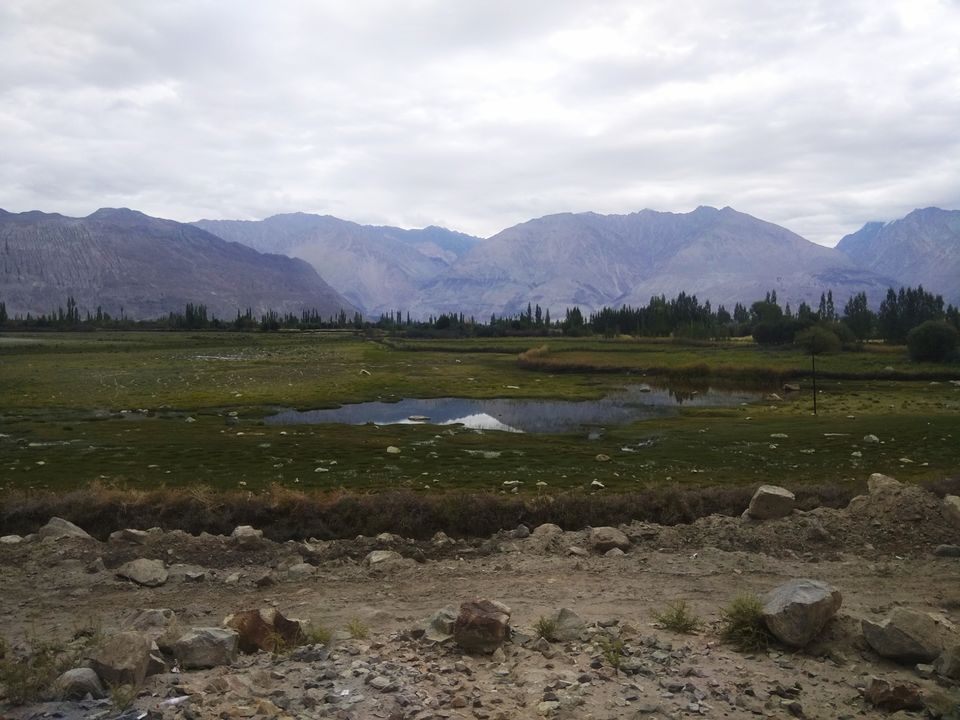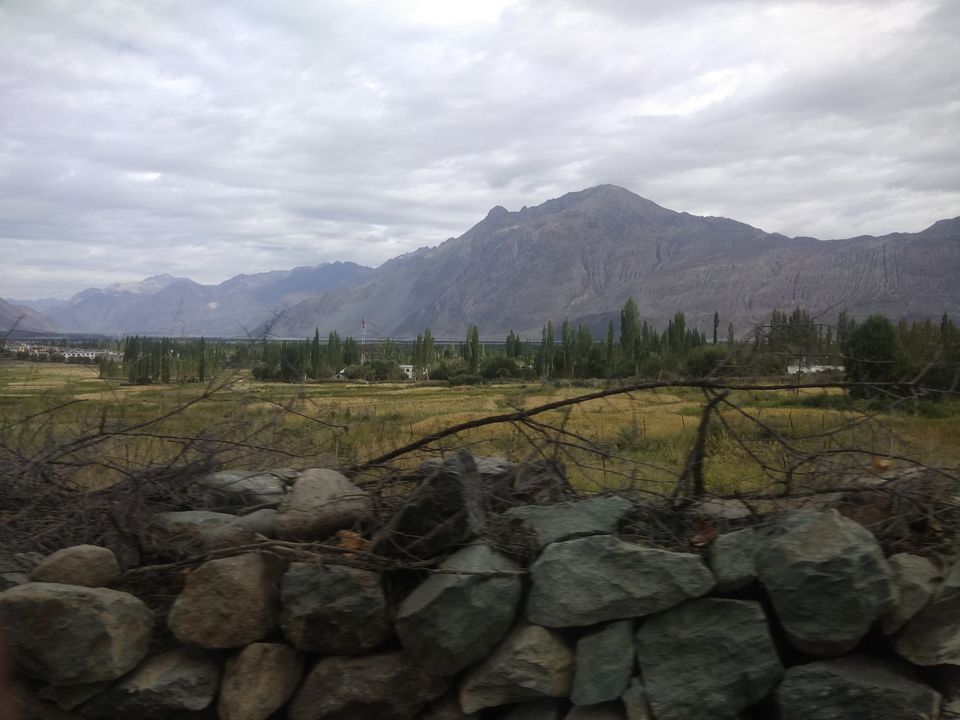 We started our journey towards our ultimate destination, for which all of us were quite excited- the Pangong lake! We drove through Khardungla pass, the highest motorable road on earth. It was pretty chilly and windy and even started snowing after some time! I wonder how the Indian army had built a road of such a high quality at such a high altitude of 18000 ft! We also passed through the silk route, which was used for transportation of trading material to and from Persia to India. After hours of travelling, we finally saw a turquoise blue spot at a distance, and we were suddenly brimming with joy. As we went closer, that blue spot became the waters of a lake which was beautiful beyond expression! The Pangong lake!! We were finally here!
We stopped our car and dipped our feet into the water. It was so chilly that we couldn't keep our feet inside for more than 10 seconds! We suddenly became doubtful of our plan to later take a dip inside the water when we reached our base camp. But we did that nonetheless, courtesy a crazy friend of ours, who took us all with her for a dip into those chilly waters, and we couldn't resist! It was truly a once in a lifetime experience, and even though I felt like I had turned into a white walker after five minutes in the water, I still don't regret doing it! :)
The evening was fun too, with music and a camp fire in front of us, and a sky full of stars spread like a blanket above!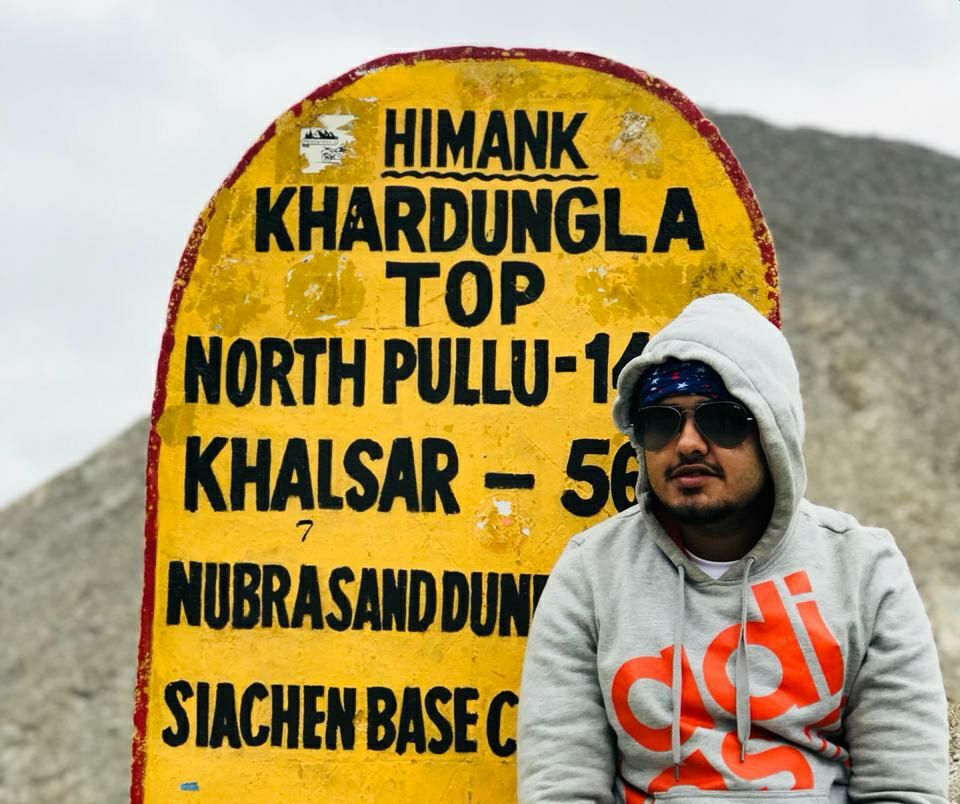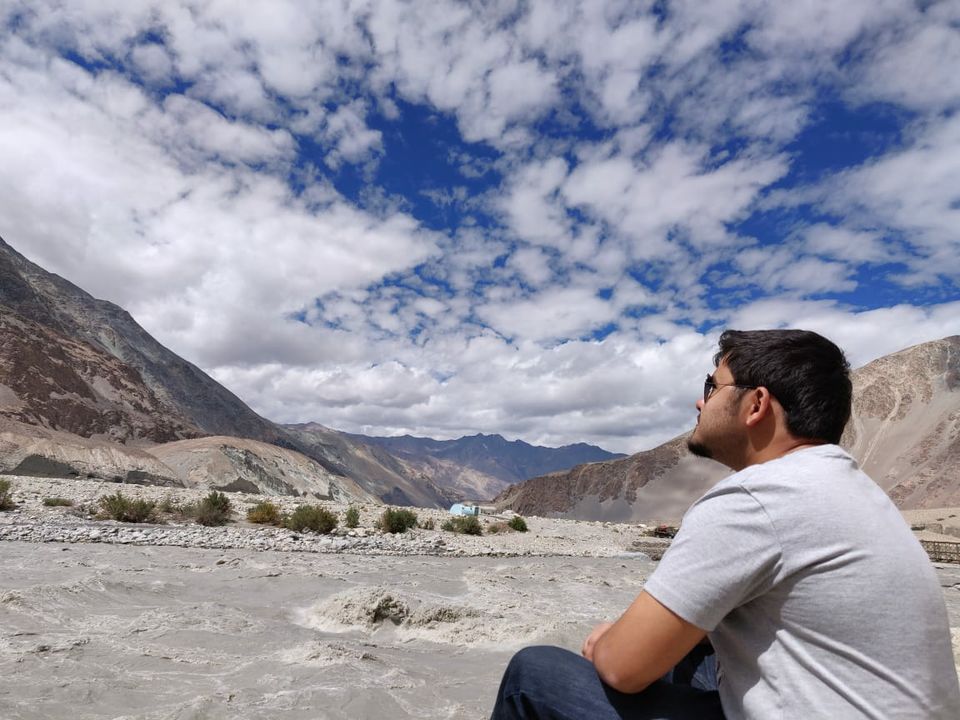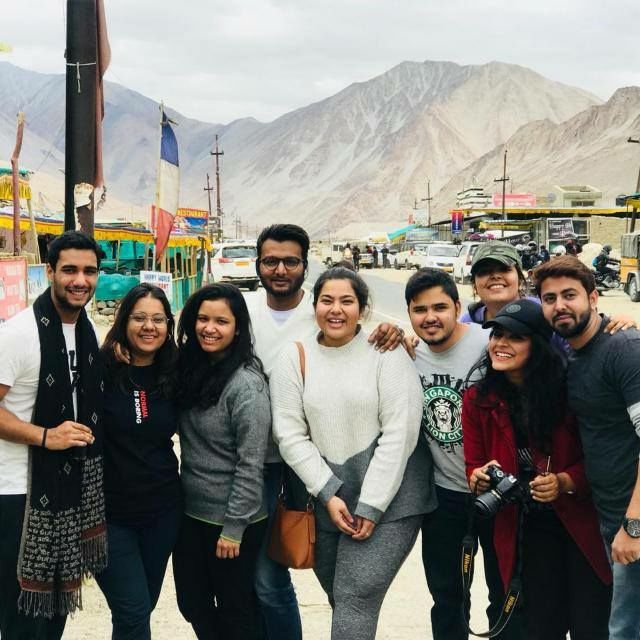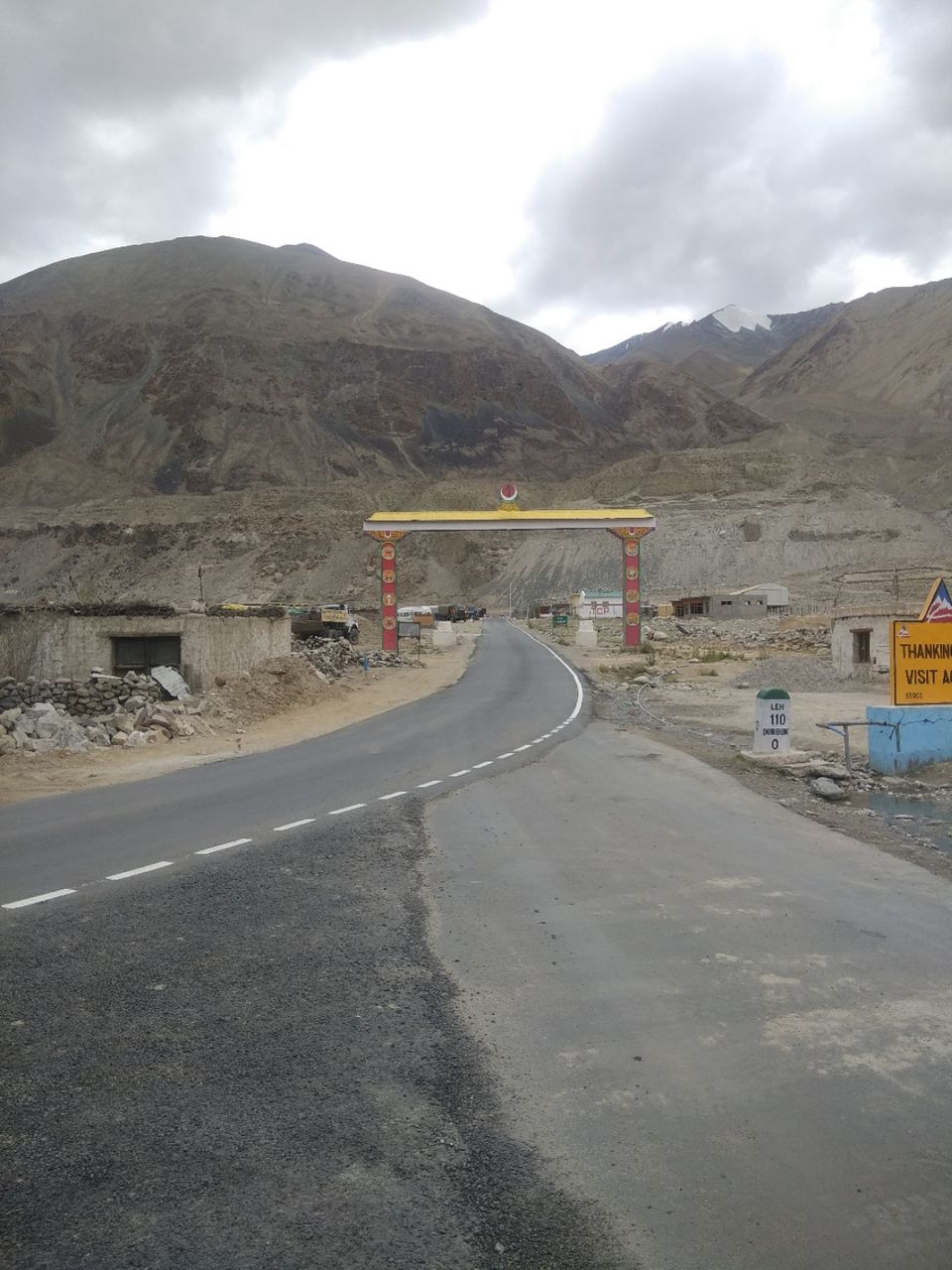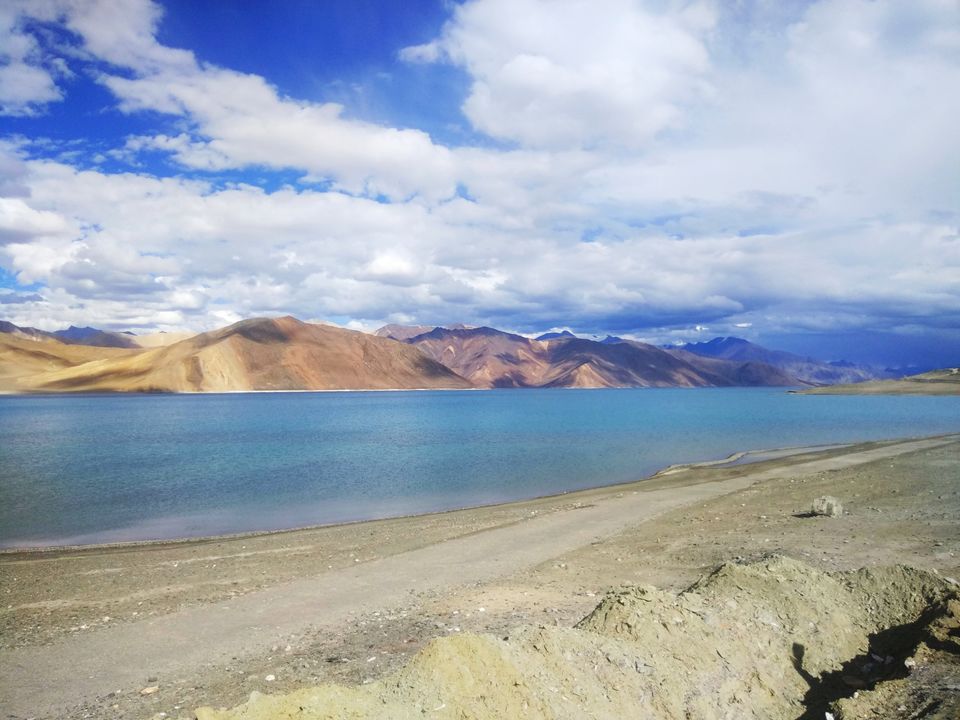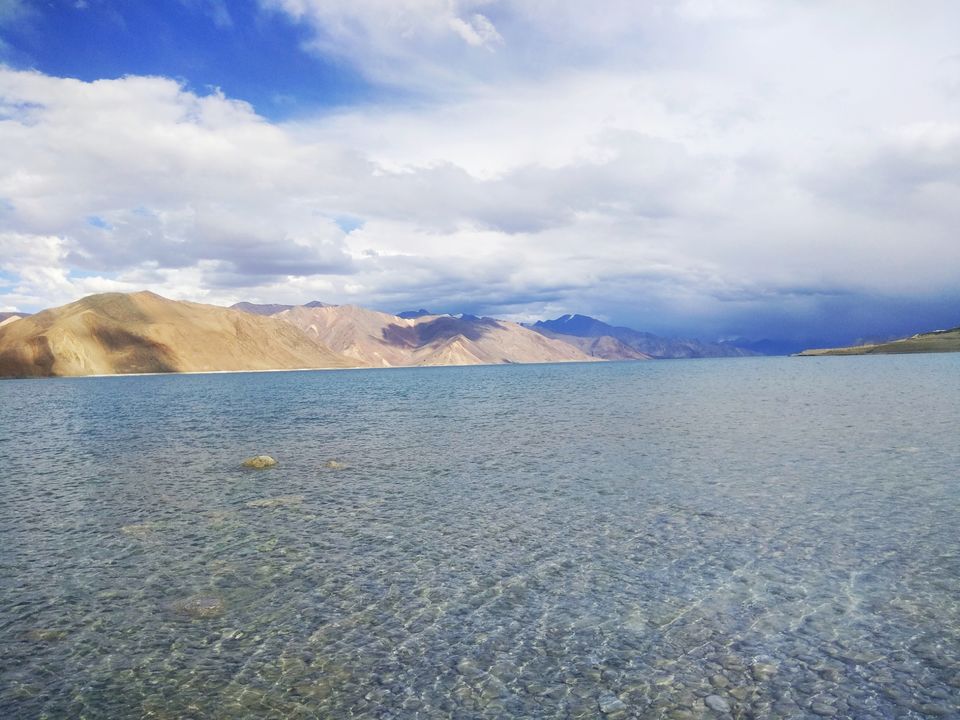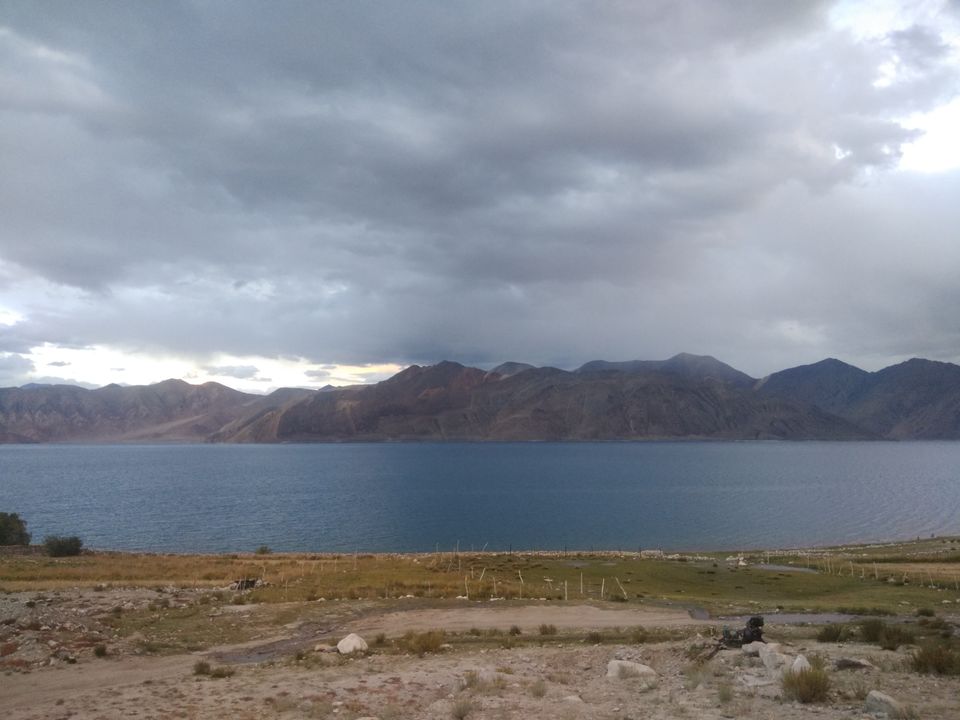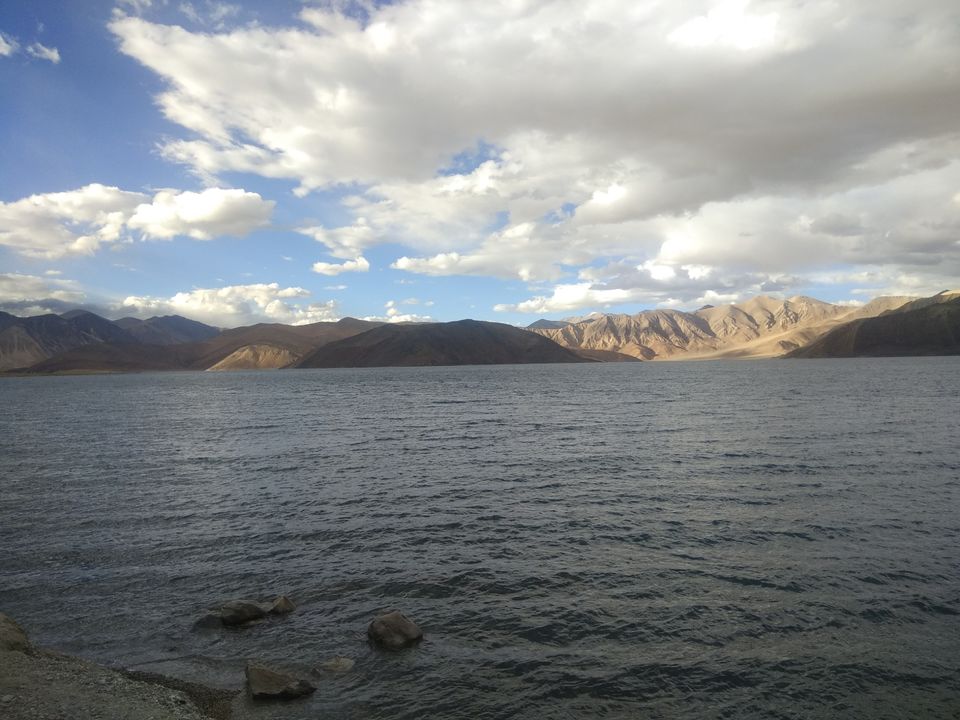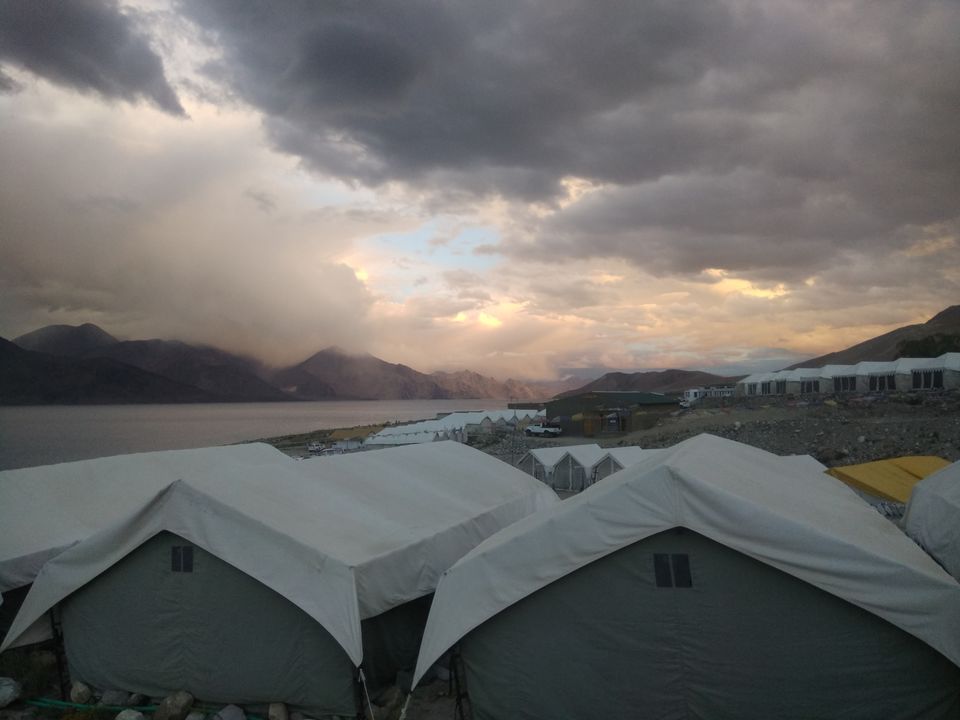 After soaking in the beauty of the Pangong for some time, we started our long journey back to Leh, and reached Leh in the evening. This was our last evening in Ladakh, so everyone was still in awe of the magnificence of Ladakh that we had witnessed over the last couple of days! This evening was spent with some nice pizza and lots of booze, having loads of fun.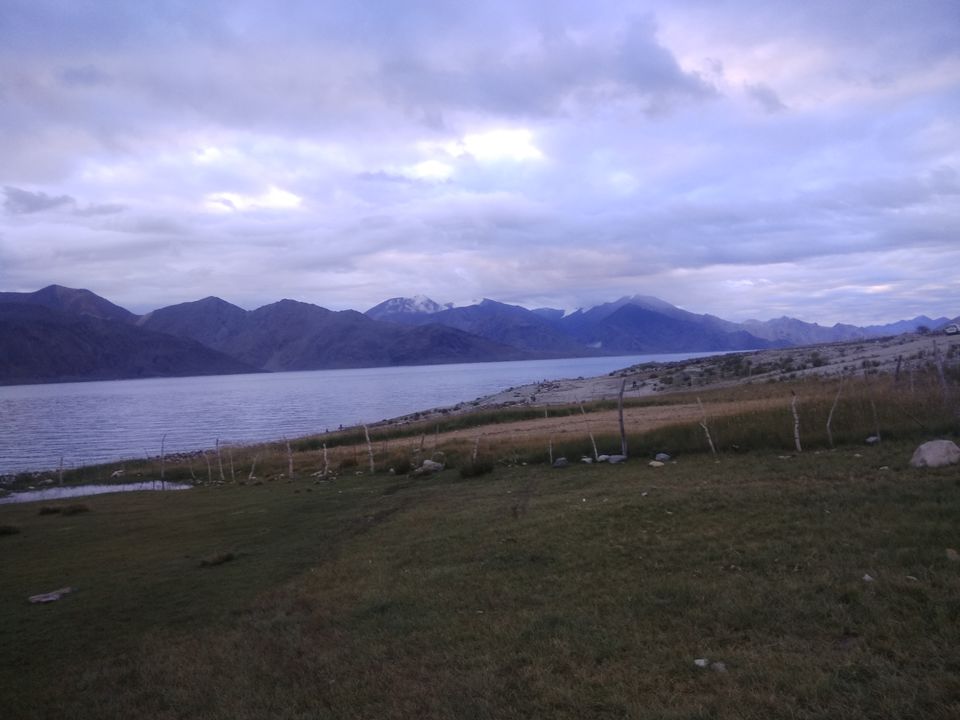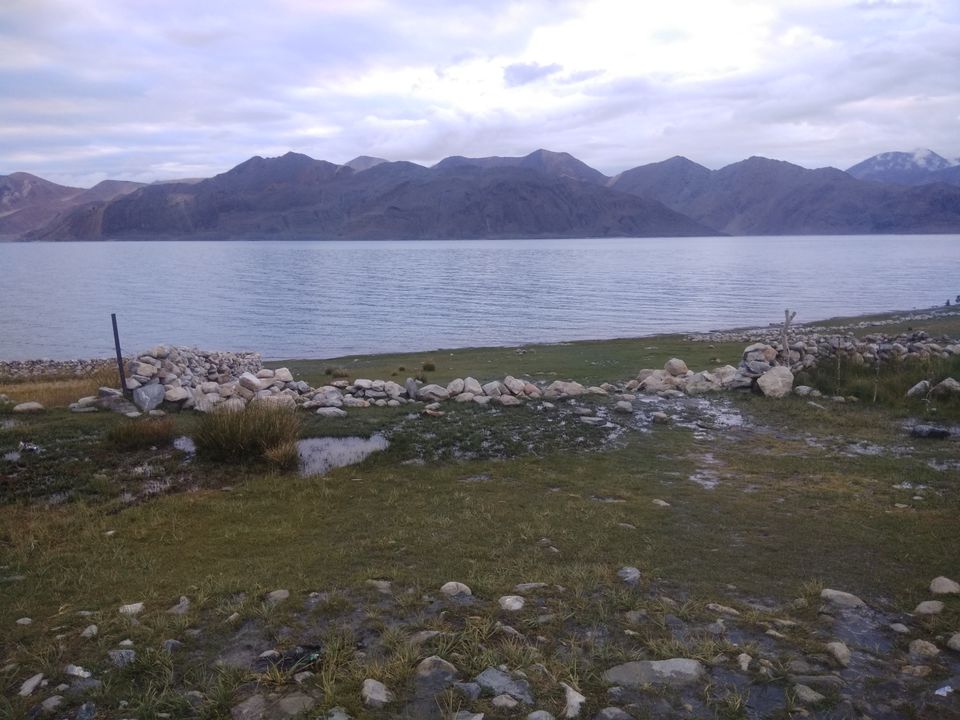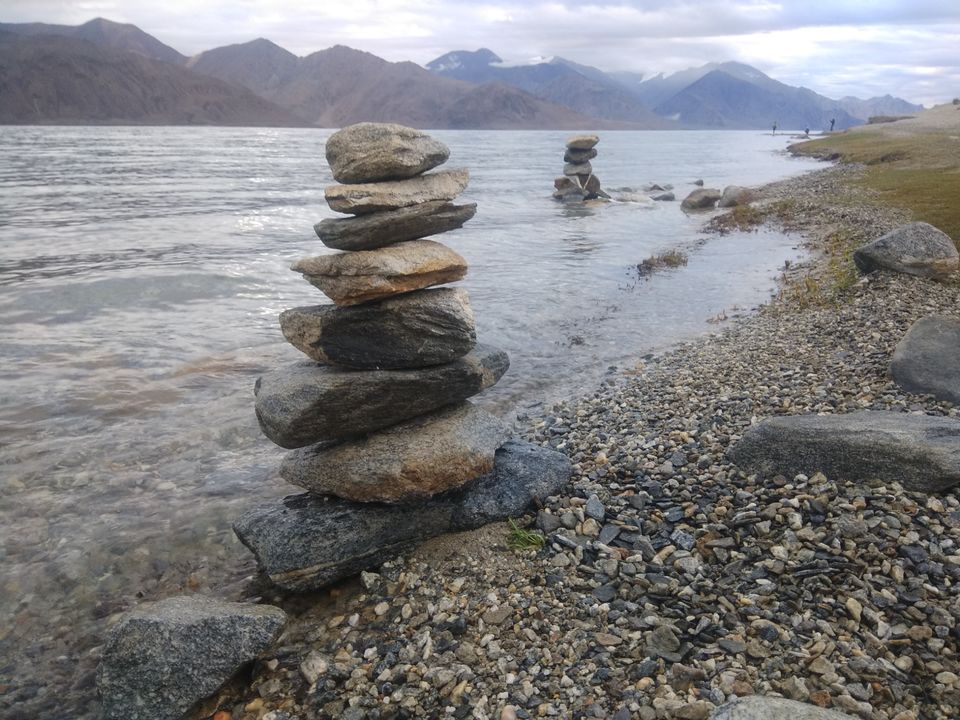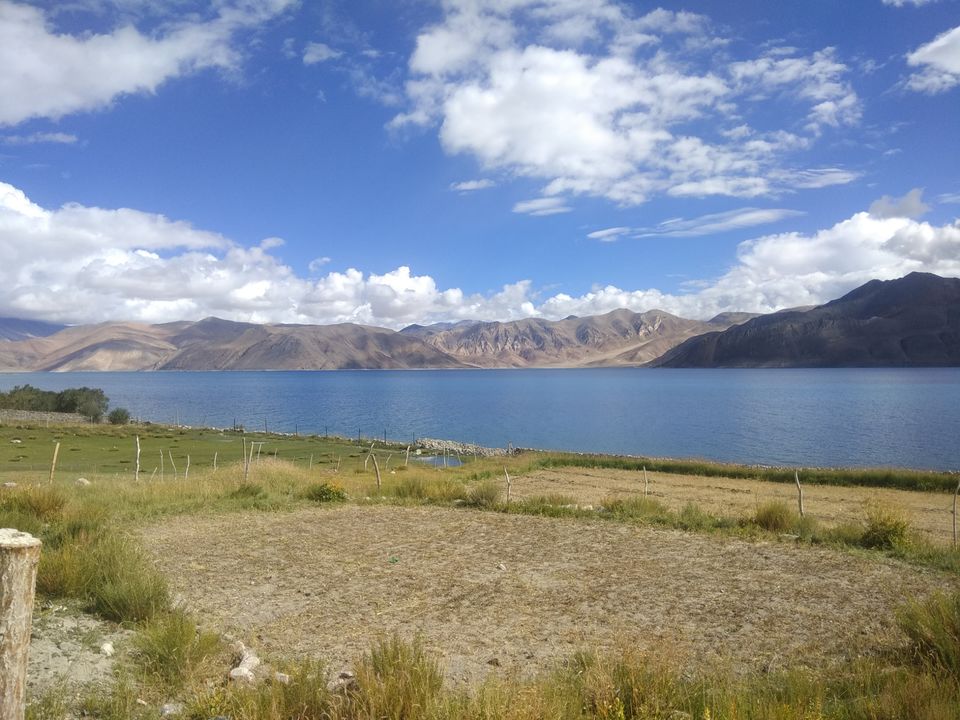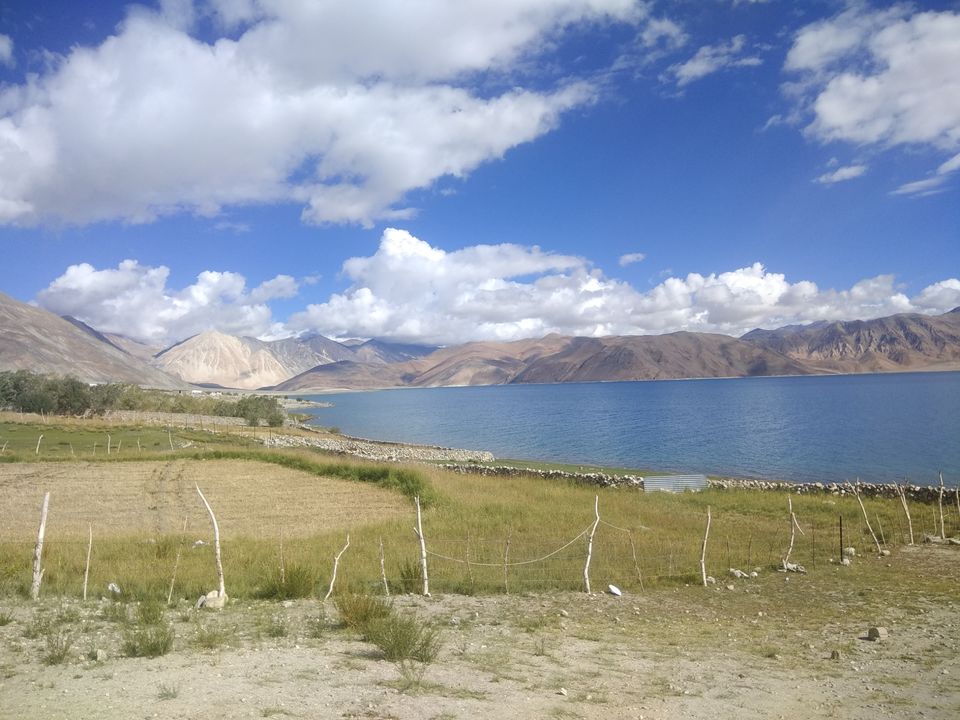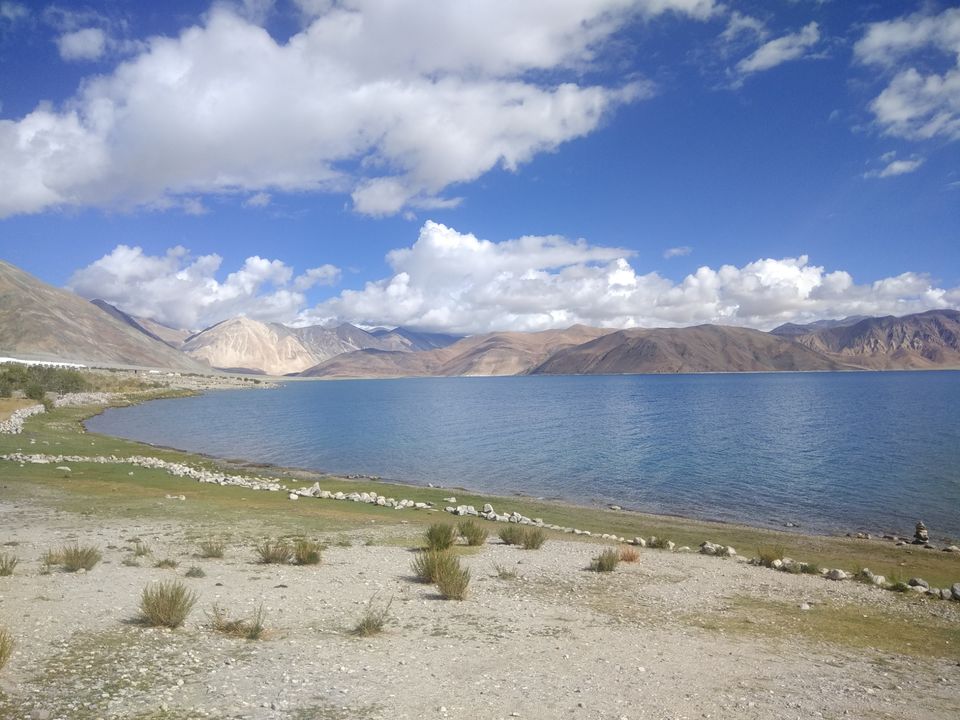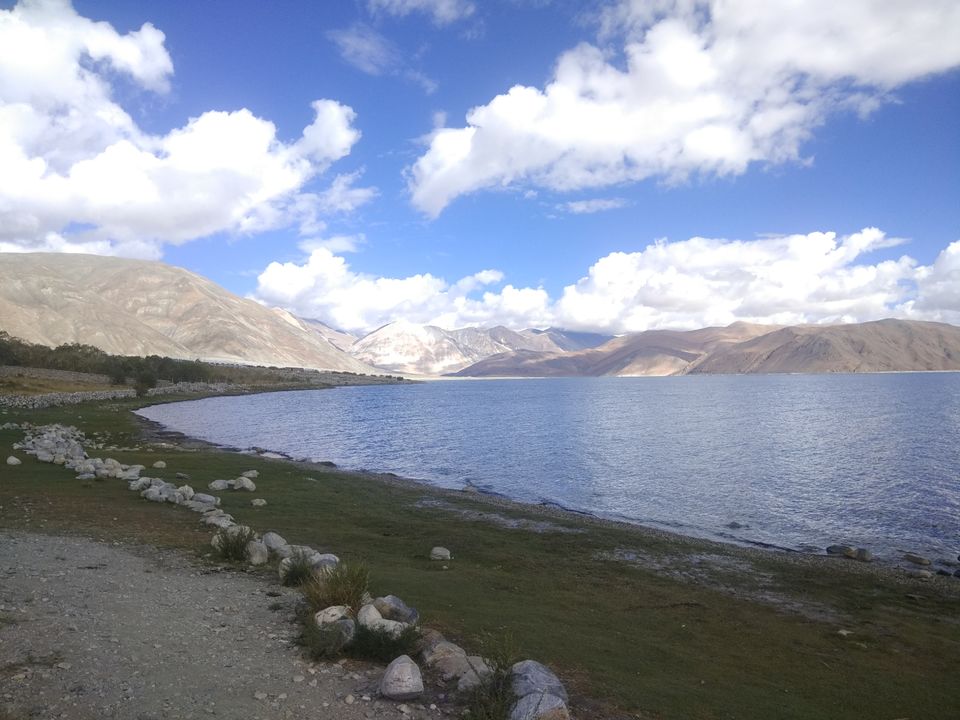 We did some souvenir shopping today in the morning. We checked out if our hotel rooms and started another long overnight journey towards Manali.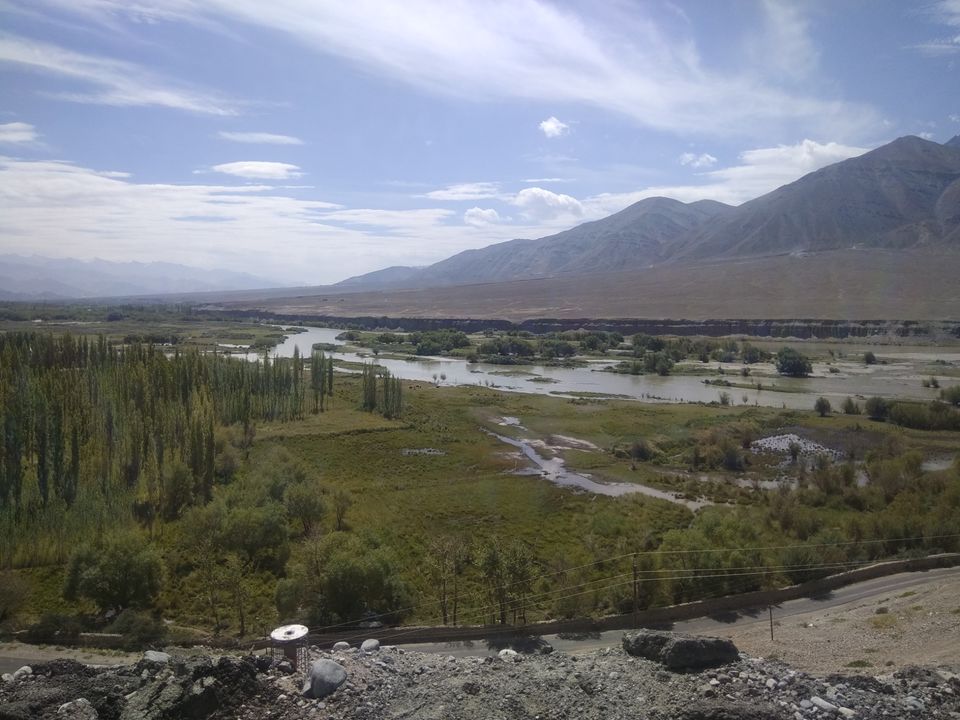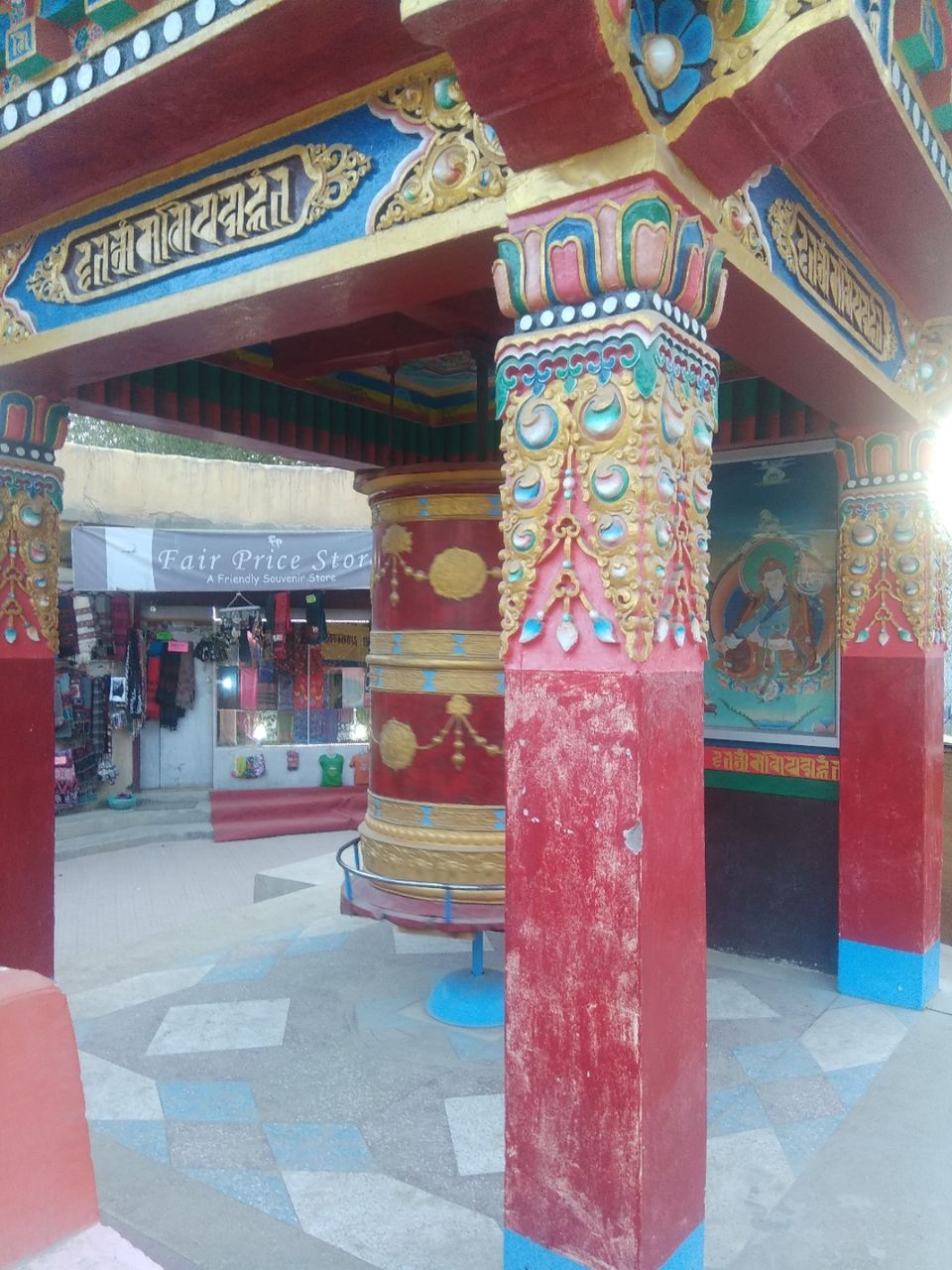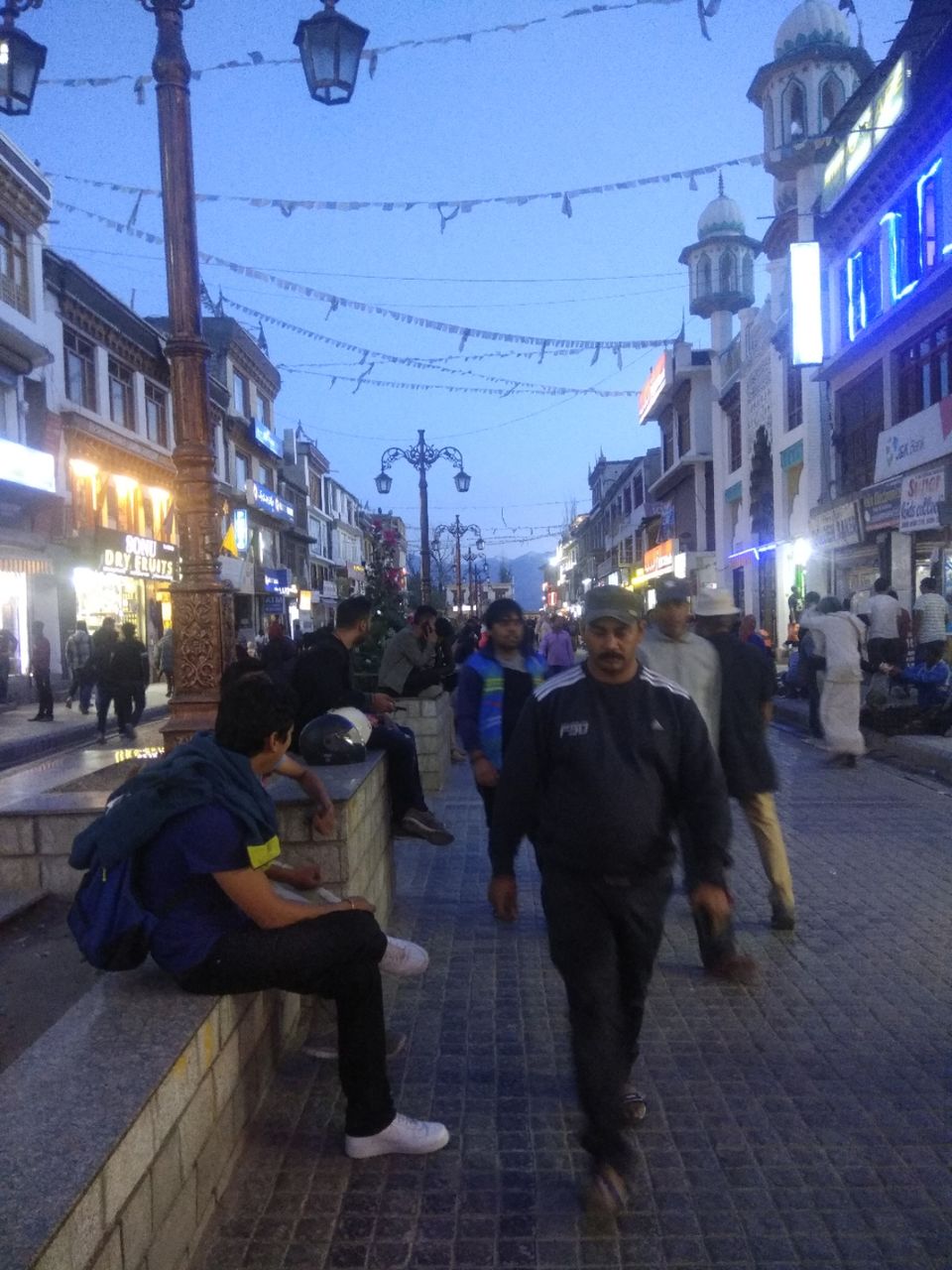 Reached Manali in late morning. And after taking rest for a few hours, I bid goodbye to my new friends, to catch a bus to Delhi, from where I had my flight scheduled for Pune