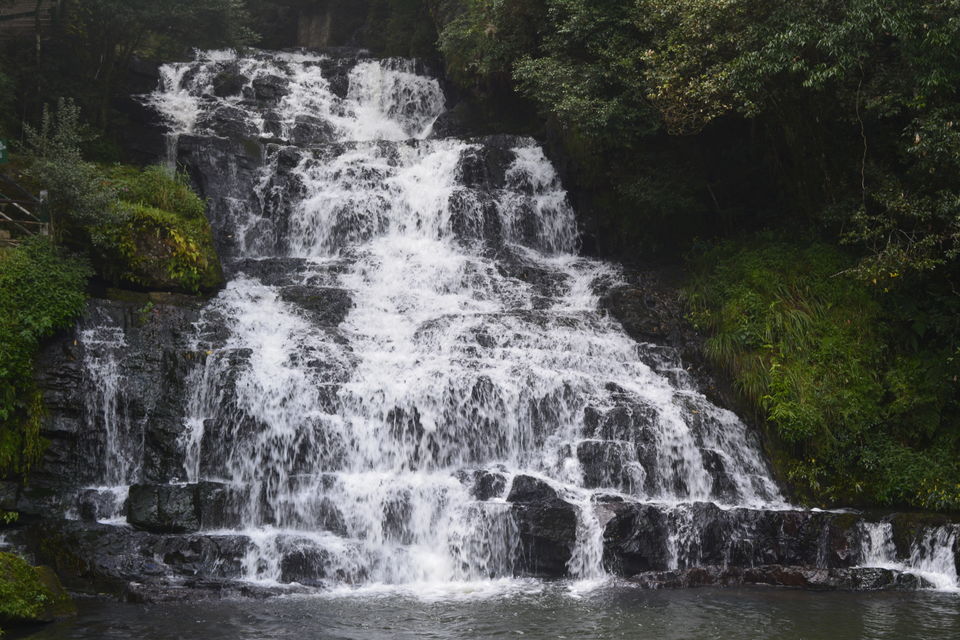 The seven sisters of India are full of beautiful landscape and hidden natural beauties yet to be discovered! Meghalaya is a paradise of waterfalls . You can find miniature beautiful waterfalls at every nook and corner of this state! But there are few majestic waterfalls which you can't afford to miss! I am listing seven of such waterfalls which i was lucky enough to witness!
1) Seven sisters waterfalls : Seven sisters fall , also called Nohsngithiang falls is located in East khasi hills in Mawsmwi, Cheerapunji . It is one of the tallest waterfall located in India and makes a spectacular view as it falls from a height of around 300 metres!
Tip : Visit this place either during monsoon or immediately after that to understand the true beauty of this place. It is usually cloudy and you will have to wait for sometime to get a clear view of this place.
2) Elephant falls : Elephant falls is located around 12kms from the capital city Shillong. There are three falls near each other at this place. Although these falls were named after one of the elephant shaped rock which was washed away by an earthquake, the name still does it justice as it leaves you awestruck by its exuberant sight.
3) Rainbow fall :This place is a true hidden beauty of Meghalaya Placed in the nongriat village of Cheerapunji, this waterfall requires trek of 3500 stairs . Locals refer this fall as rainbow fall because they have observed for years that rainbow apper on this fall every morning! This place is about 30 minutes trek from double decker bridge and the journey to this place will make you feel awestruck! You can find the detail trip to double decker bridge at - https://www.tripoto.com/trip/into-the-wilds-of-meghalaya-trek-to-living-double-decker-root-bridge-5bbf319f1edf6
4) Garden of caves : This is a recently turned tourist place present near Laitmawsiang village of Sohra which hosts the most enchanting waterfalls and caves of Meghalaya. This place boasts three waterfalls - Sum Syiem Falls, Arsdad Falls and the Riat Umlwai Falls. This place is a true beauty of nature and have plenty of vegetation and a kings cave along with waterfalls . The entry charges to this park is only Rs 20 per person.
5) Krangsuri fall : Krang Suri fall is present in the jowai district of Meghalaya and falls is some 70km from capital Shillong . This place is emerging as not only a tourist destination but also a place for swimming. Yes! You read it right! You are allowed to swim here. Infact, the authorities here do not allow any one to enter the waterfall or river without life jacket. Half kilometre of trek takes you to this waterfall which has serene aqua blue water where you can swim as much as you wish.