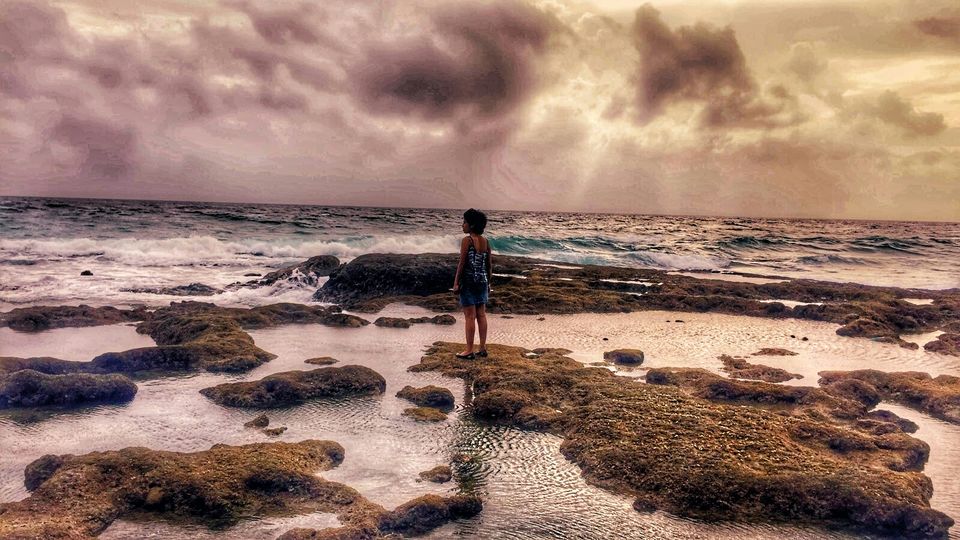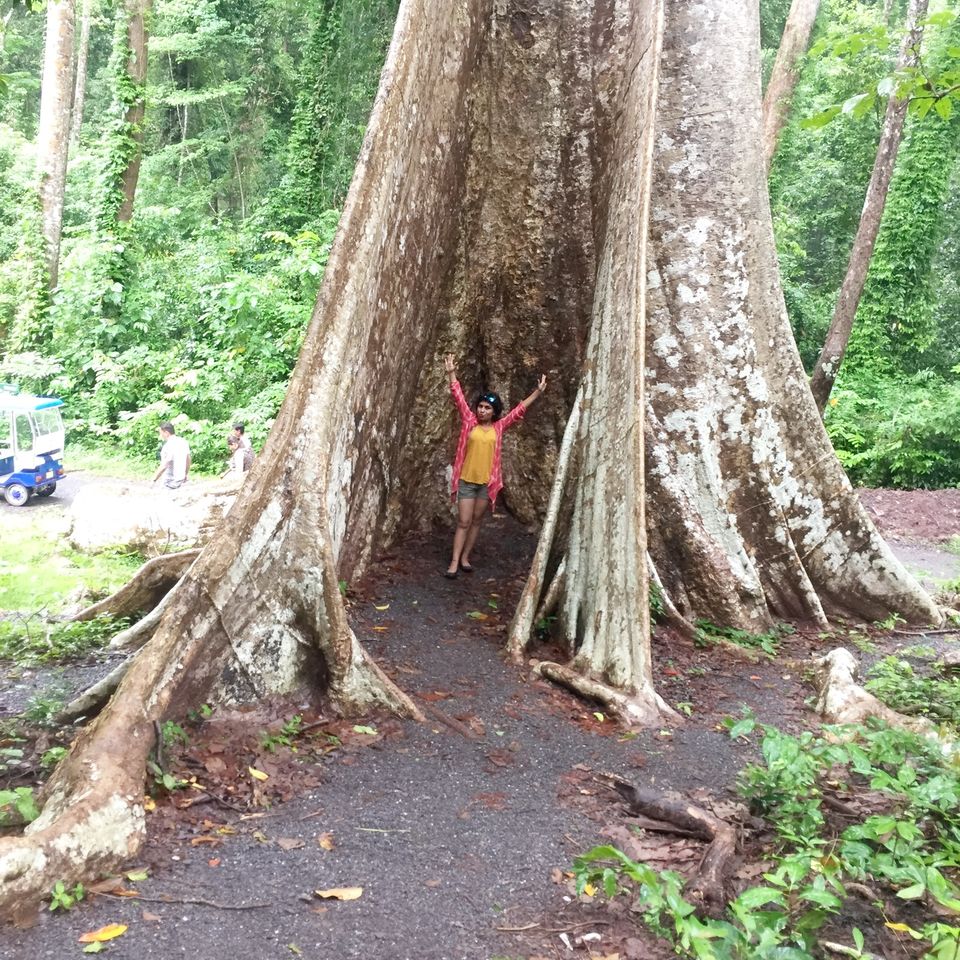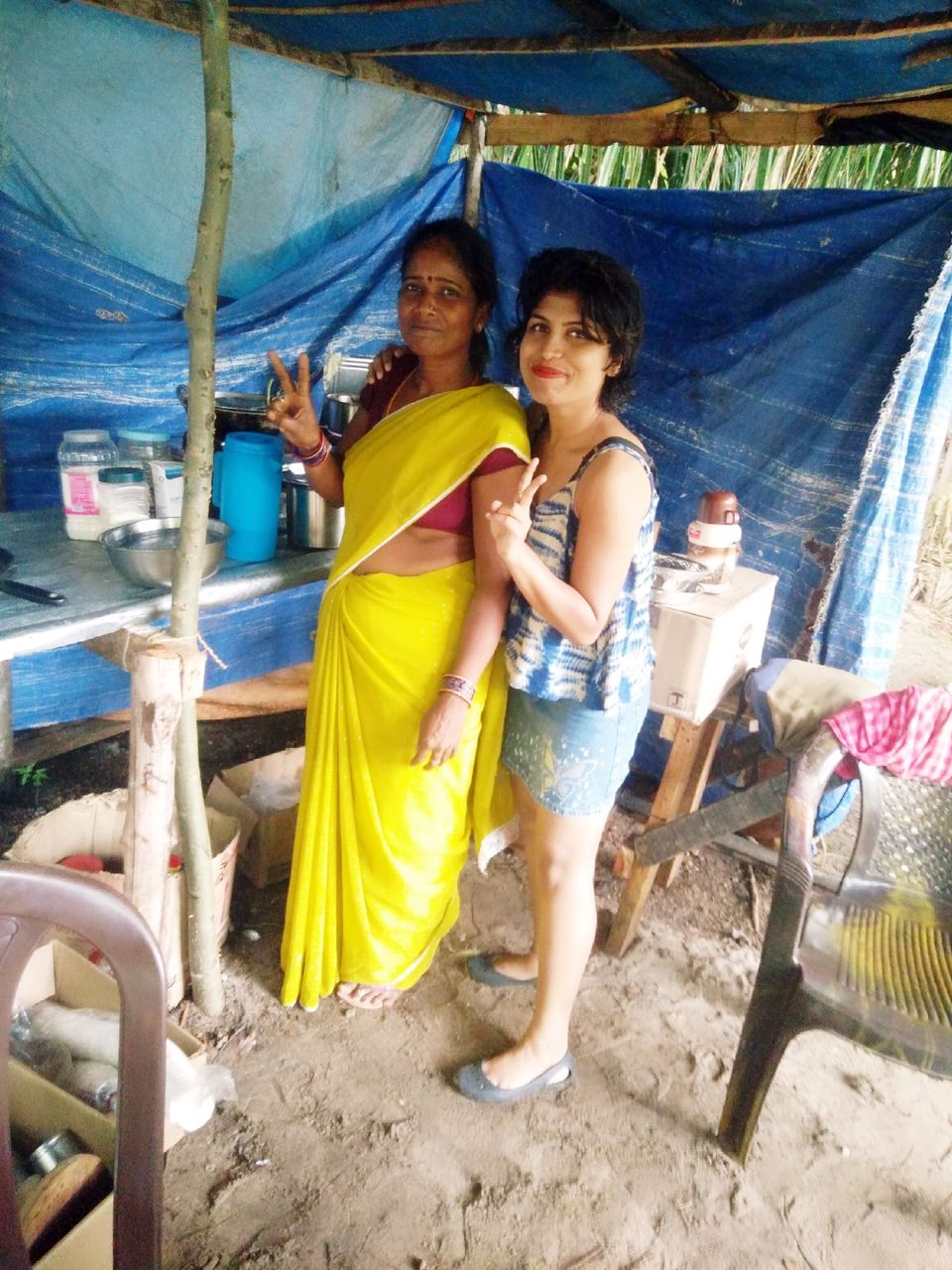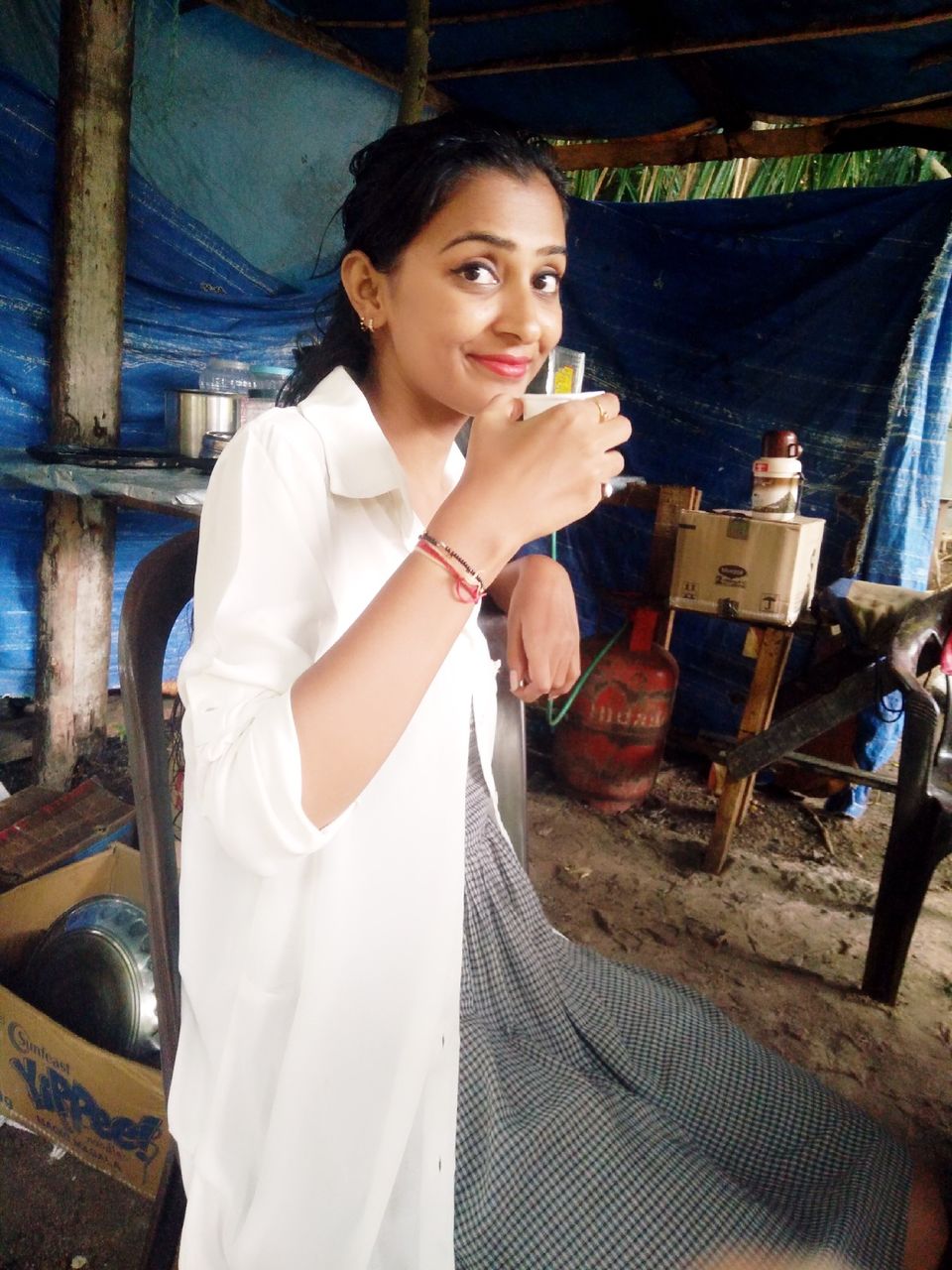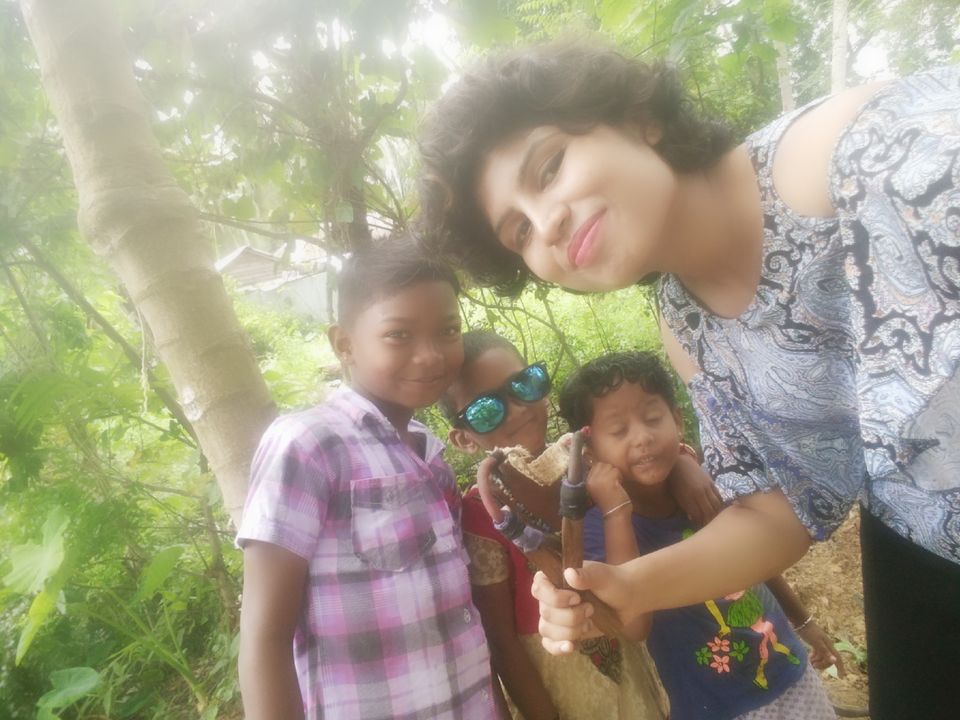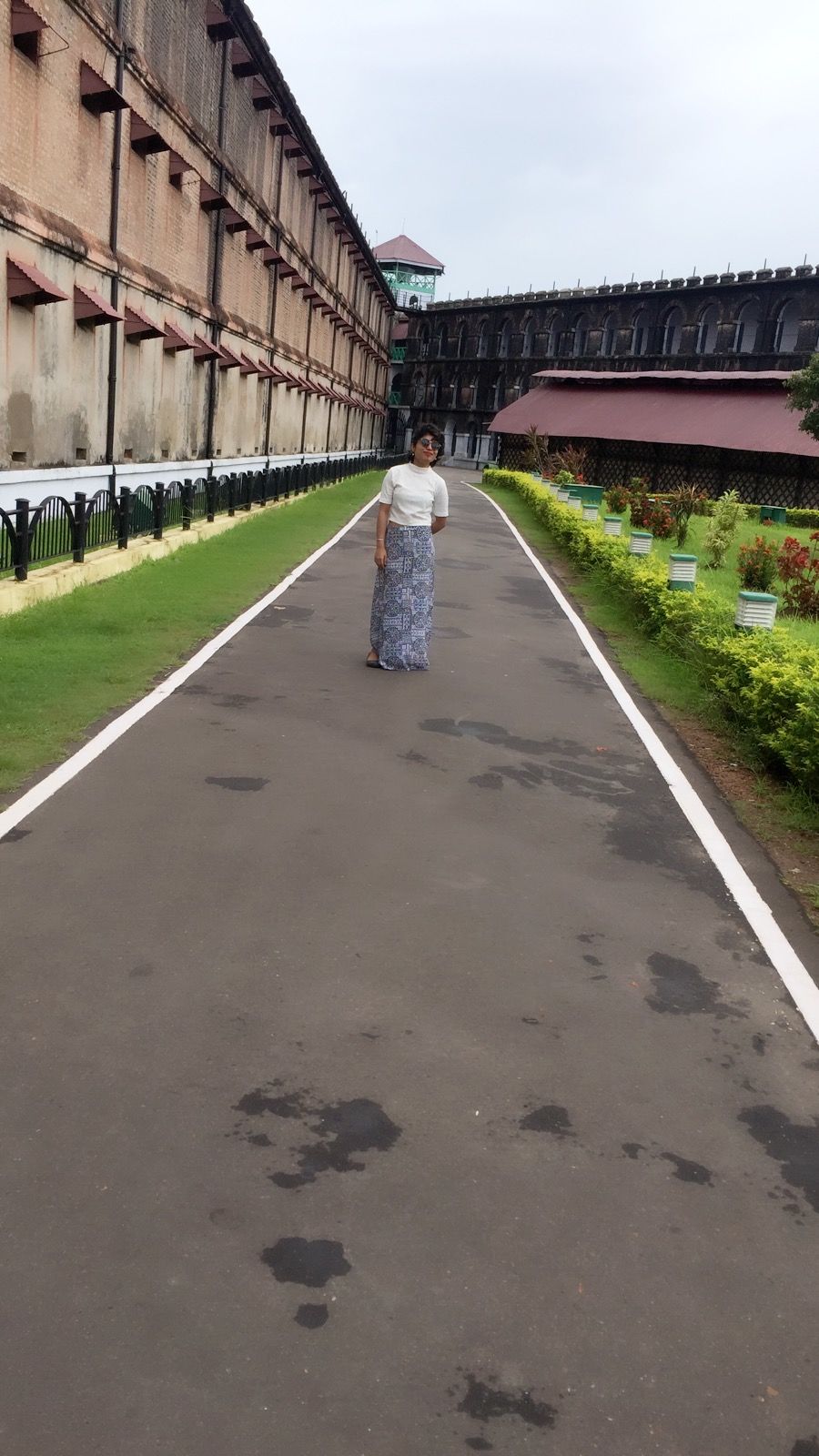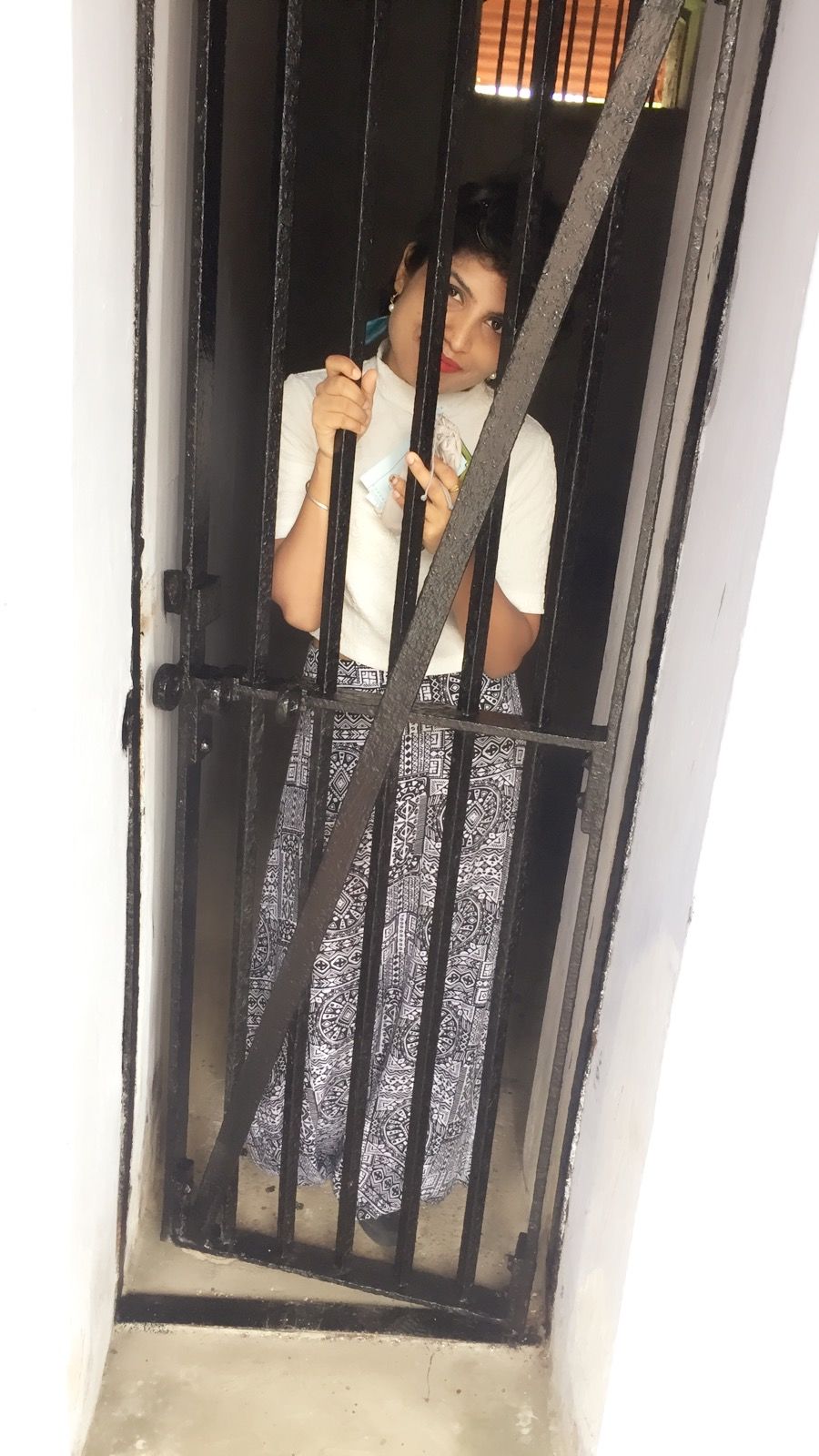 It was me and my roomie, bachmate and travel mate. We both planned to hit the untouched paradise this year. We took our flight (INDIGO) from Delhi via Kolkata to port Blair. It was off season (july) so it costed around 10k both side per head.Our flight took off at 4 from Delhi and we landed up at port Blair at 10.45 am. We had made all our arrangements formerly. 3G and 4G network is not available here so you have to manage with 2g network. Carry Aitel, BSNL sim with you ,JIO will not work here.
We had booked our room at Island Cove at port blair which was hardly 9 min away from the airport. We checked in and arranged a scooty of our self for 500/- per day. It was rainy season so it was dense and fresh.
In the middle of our ride it started raining heavily so we took shed nearby, and after clicking some we again headed towards Chidiya Tapu. Though the beach was normal to us. As we were clicking some pictures we found a snake on the shore, remind you guys : snake in this area are poisonous and beaches are fully covered with crabs and small poisonous insects, be aware and secure.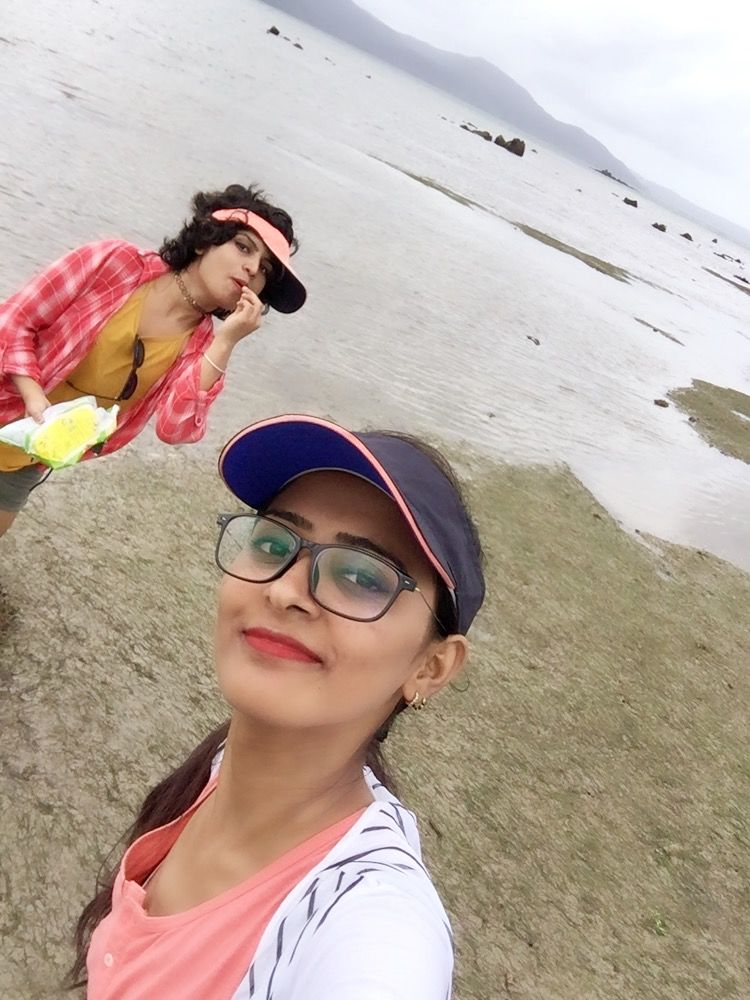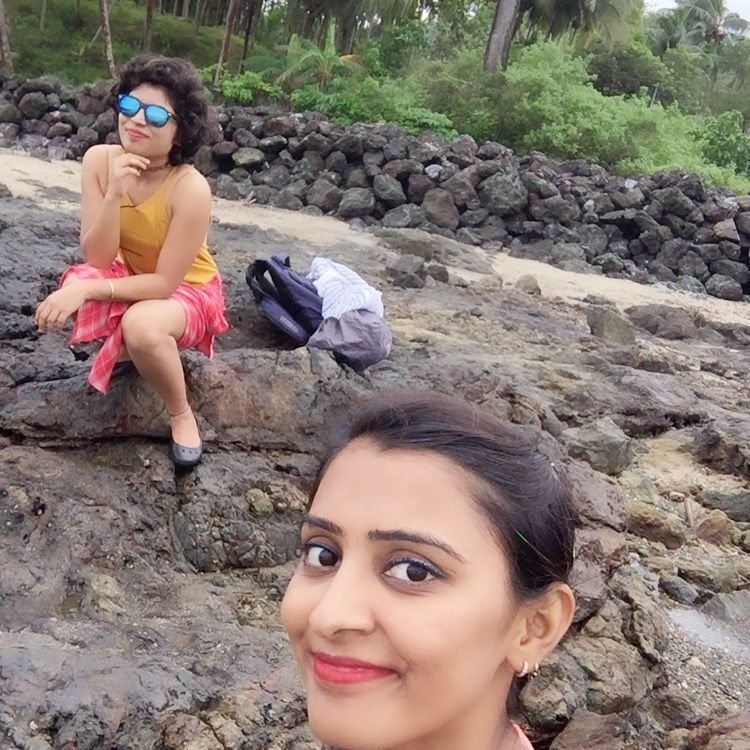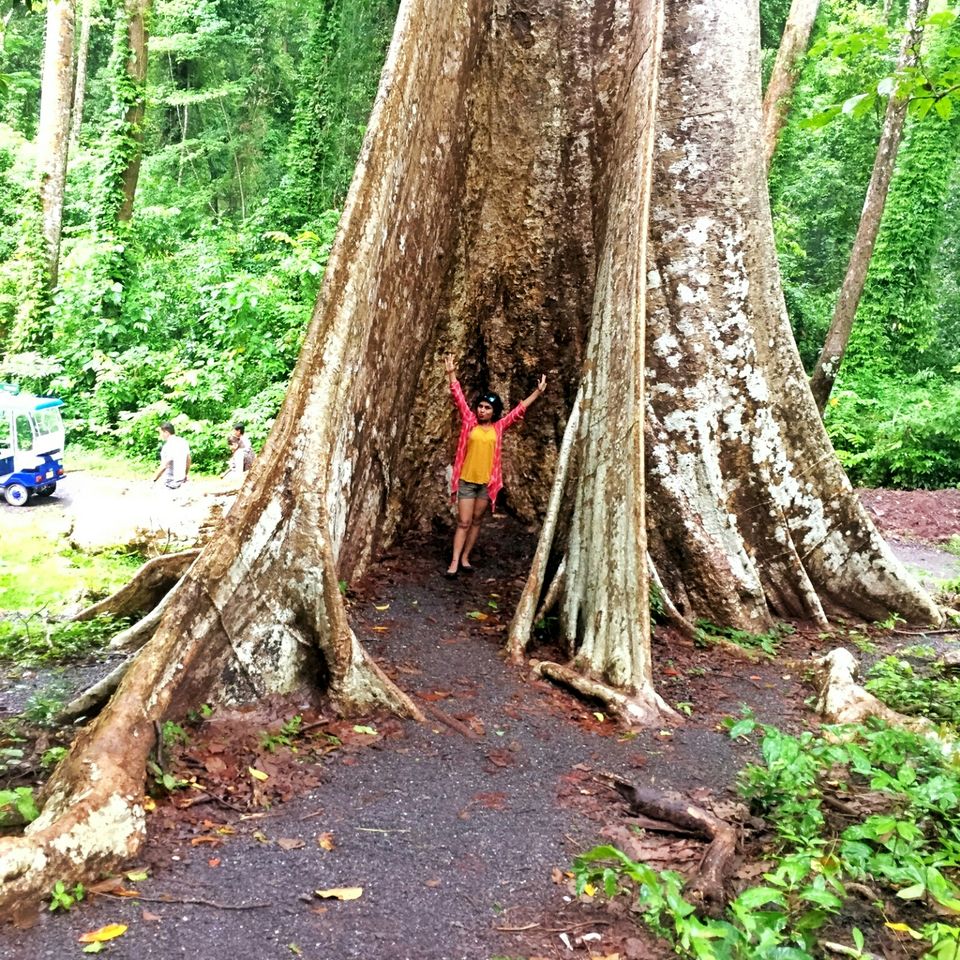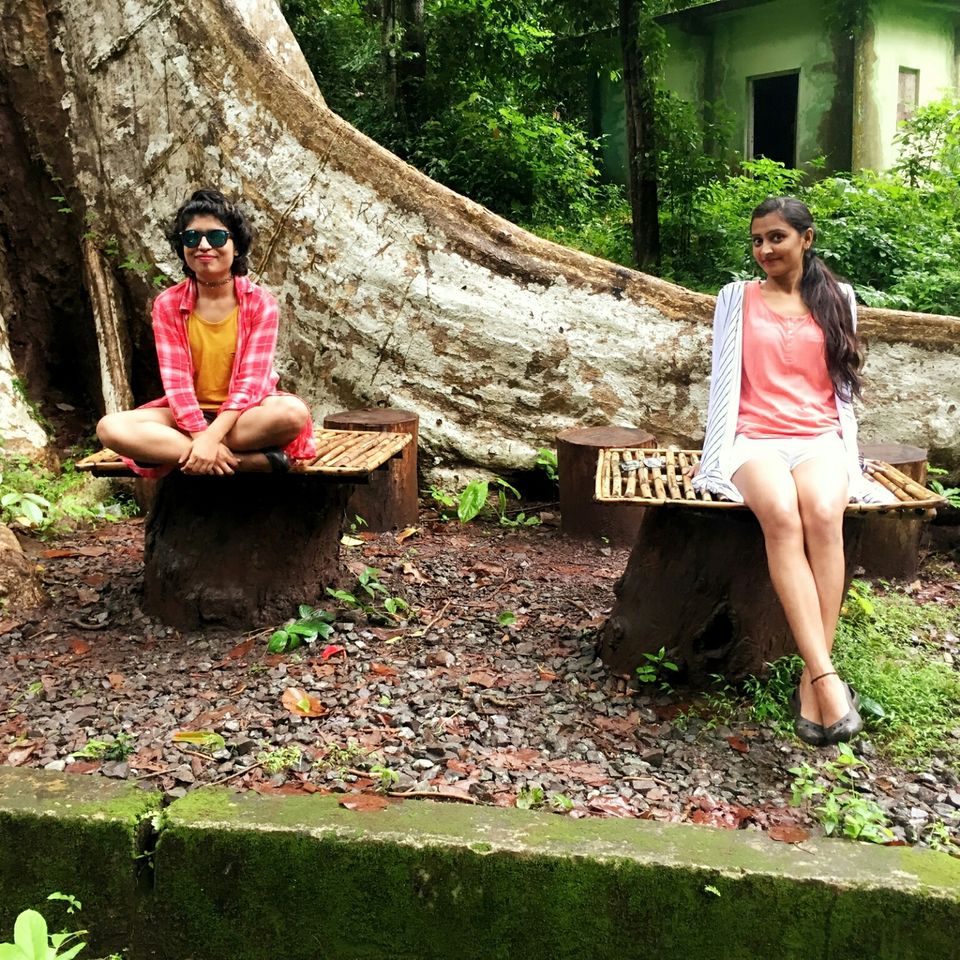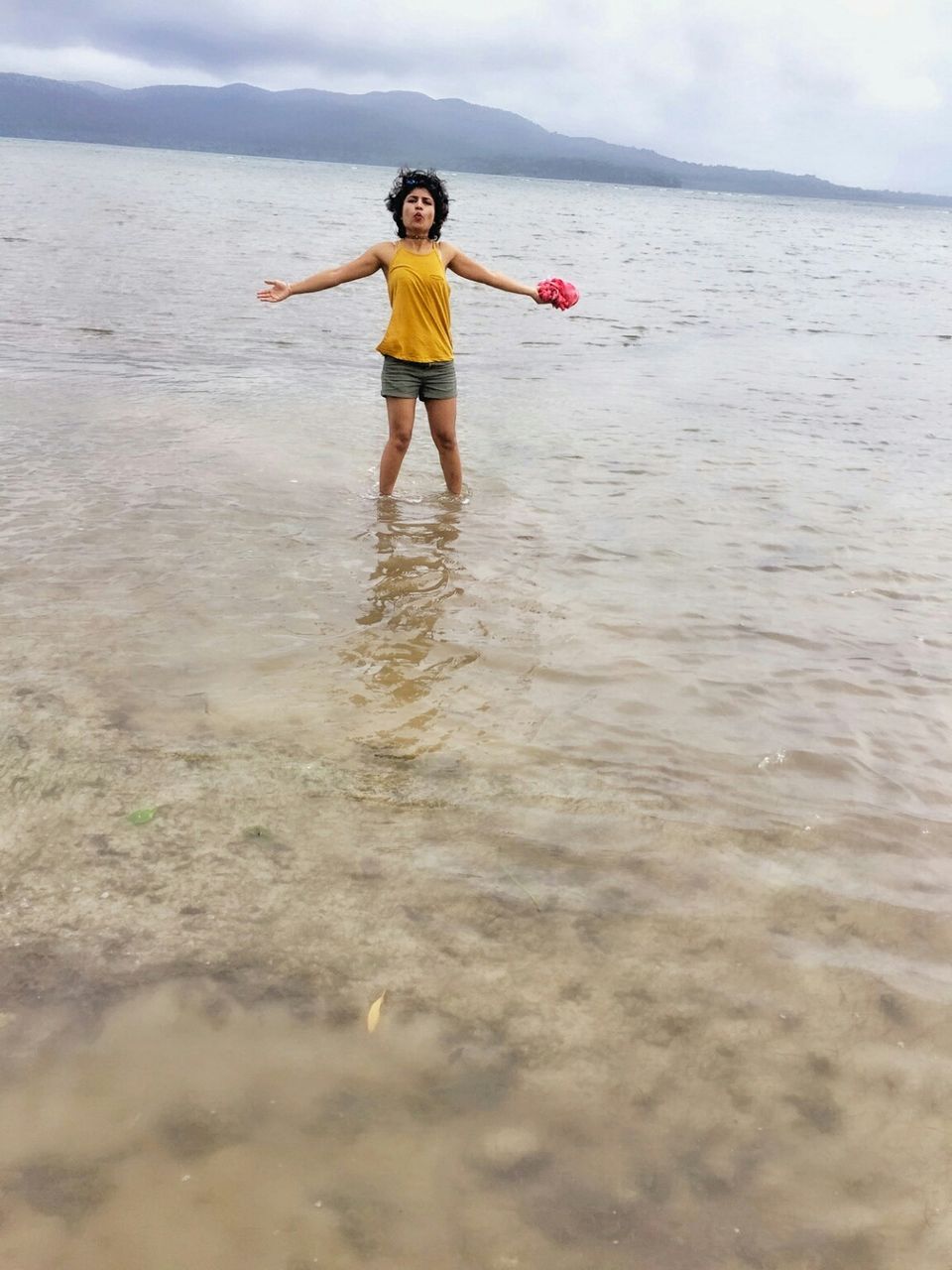 Weather was not in our favour so we decided to go back, while in the middle of our way we saw Mount Harriet National Park. This park is worth visiting though you will not find some rare species but the view is really aesthetic and well maintained by the govt. The thing which caught our eyes off was this tree which is approx. 150 yr old. We can see wild rabbit, crocodiles, reptiles, and many more wild spices. We were back to room around 8.
Oky! so vegetarians get some snacks packed with you as there are very limited veg restaurants around and food they offer is not upto north INDIAN standards.
DAY 2
That was fresh morning we had idli in breakfast from a street shop. We had our cruise at 8 but we arrived late, we missed our cruise but the staff was very humble and supportive and arranged our seats in next cruise at 12.30 pm. OKSAR- A localite (recommended by a friend) recommended us for Scuba at rose bay island which is hardly 20 min from port blair and due to continuous raining scuba was forbid at certain places so he advised us to do it at rose bay only (then allowed). Divers are so good they taught as well about all rules and thing to keep in mind while diving. Scuba doesn't need any swimming skills anyone can do it.
Scuba charges: 3500/-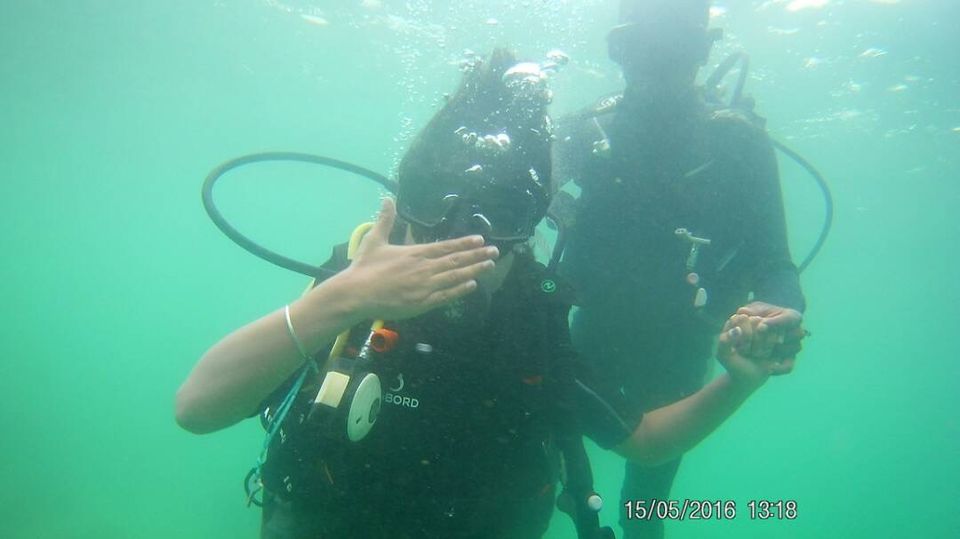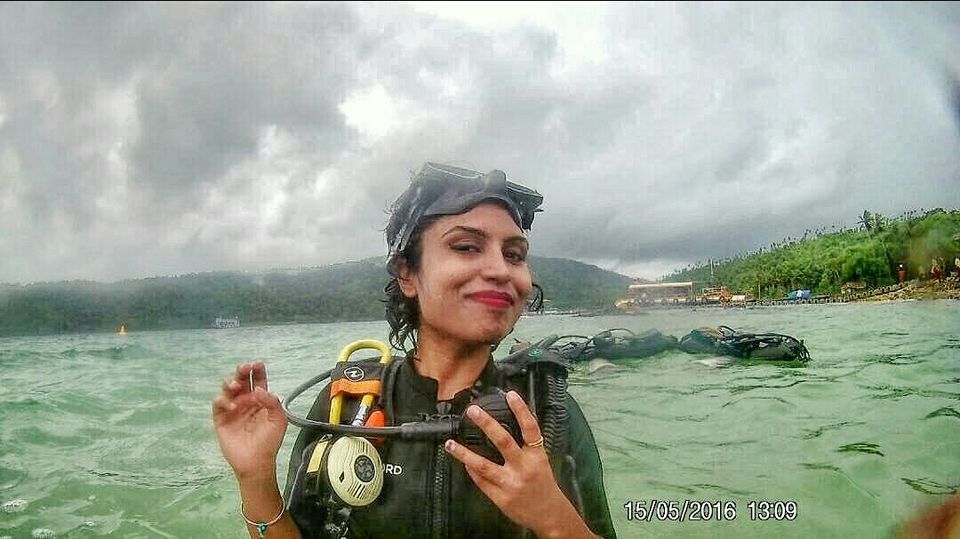 We also purchased some gifts(key chains, earings) from there. YES they are reasonable and have a good quality. I personally liked the conch bangles which are traditionally wore by bengalis you can also go for corel accessories.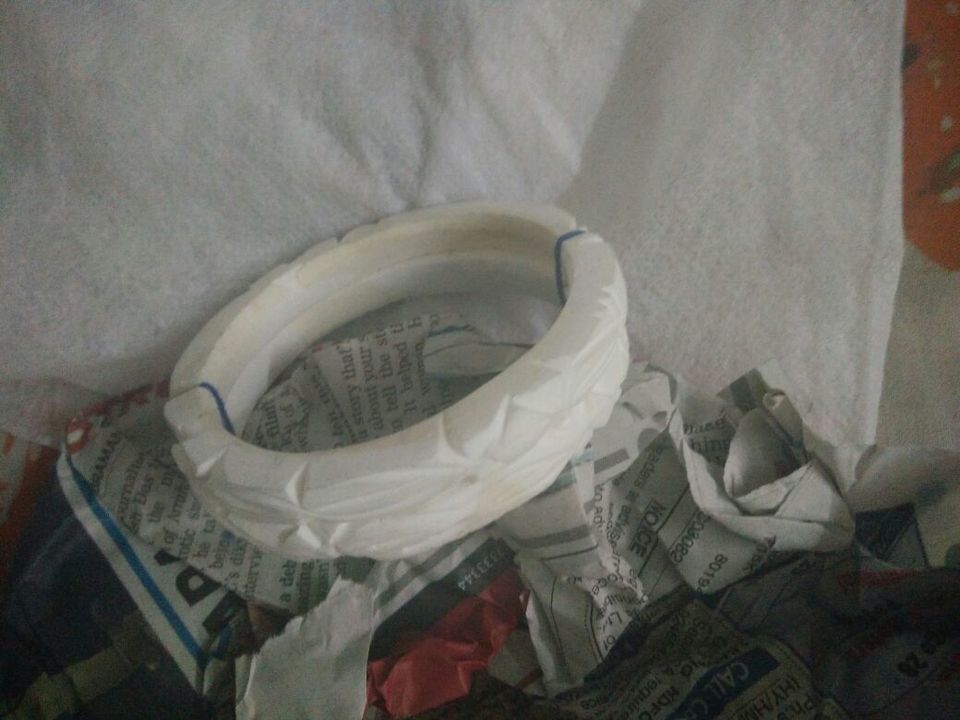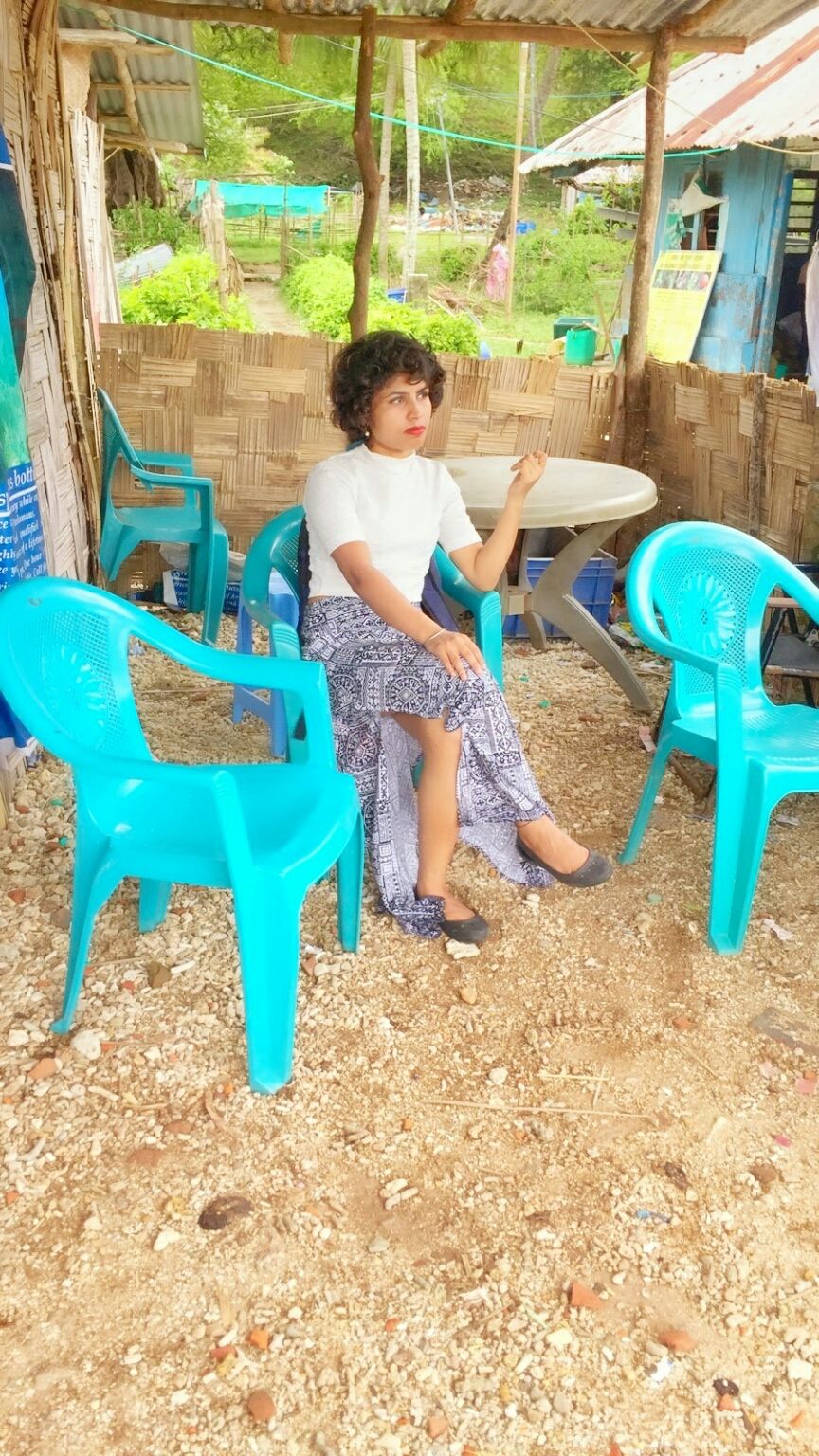 Thereafter we took our Makruzz cruise to Havelock. I will advise to travel through Makruzz as its really comfortable and they have music inside which goes very well with the view. Makruzz for havelock will charge 1100/- only. You may go with the govt ferry also.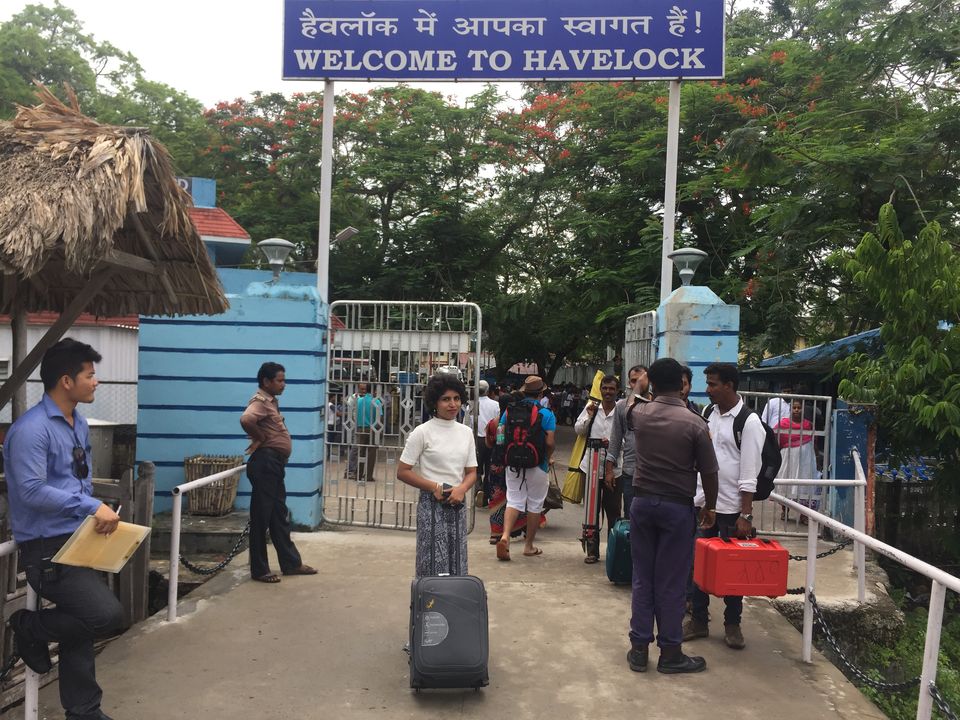 We landed at havelock in afternoon and our hotel was 15 min away from the fetty and the local cab and auto will charge high so my advise is go for local buses, they had charged only 10 rps. We stayed at V-Knot Residency - a normal place. We refreshed our self and went to explore havelock. We took a auto ride to radhanagar beach which costed 500/- INR.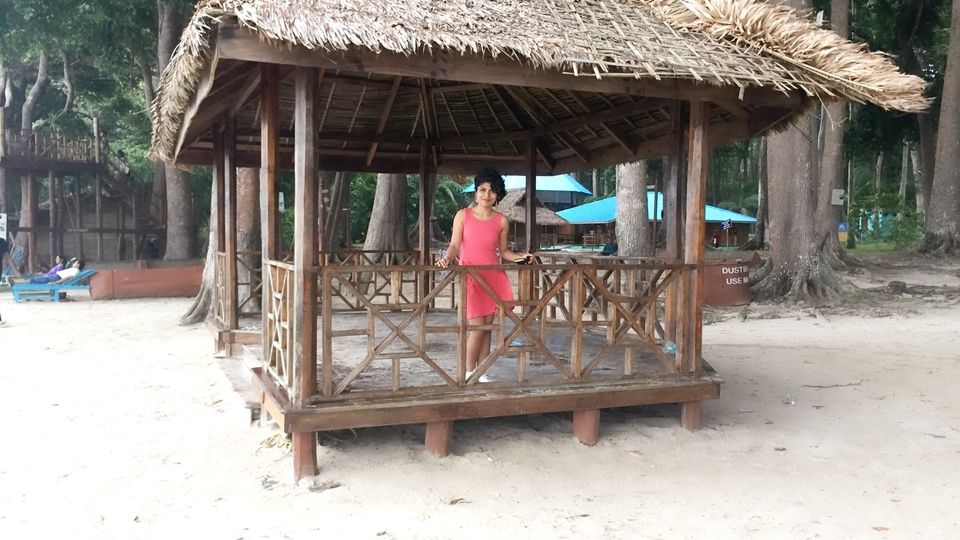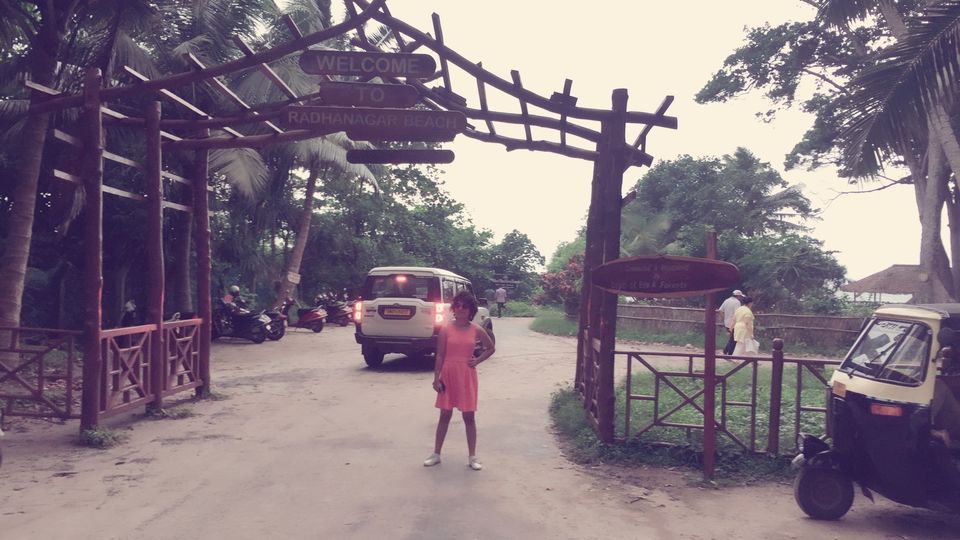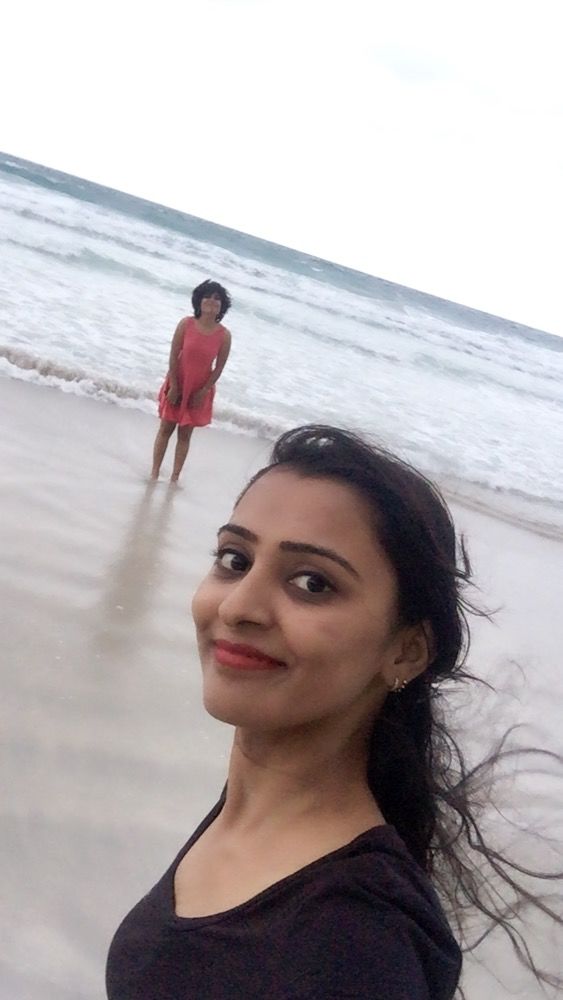 About the beach
Sunset view is awesome here. Its has a big seashore and very soft sand. The beach is all clean and you will find some guards around for safety. This beach really have big waves to watch. It was getting darker so we headed towards our hotel. As weather condition was not favorable so elephant beach was closed, we had to skip that.
DAY 3
It was 5.00 in the morning we went for morning walk thereby we saw a cycle rental shop. we decided to paddle to kalapathar beach. The lady charged us 200 for 3 hours. It took us 35 min to reach there. It is famous for sunrise.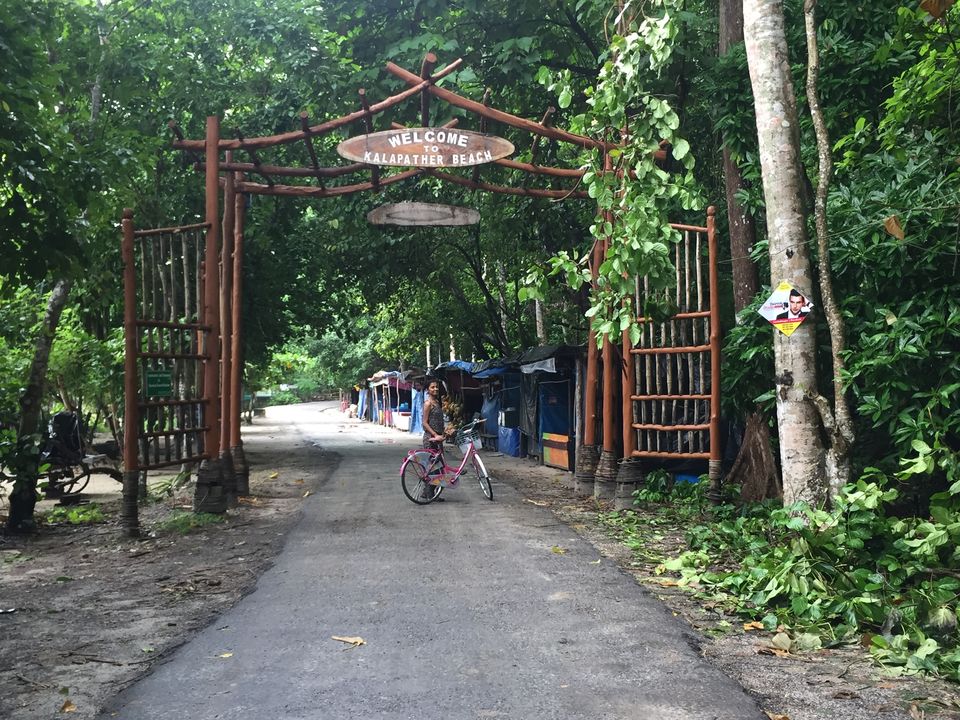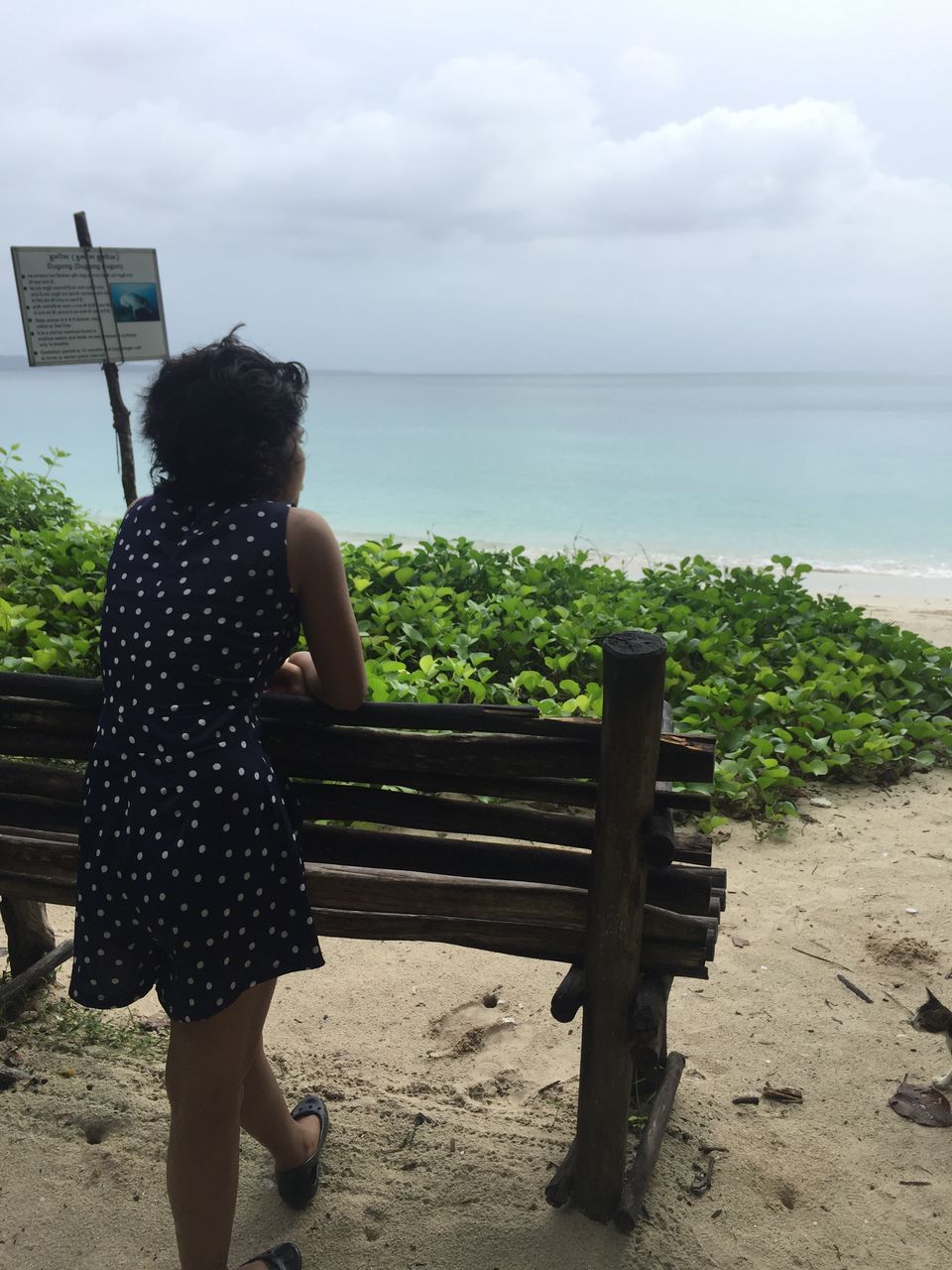 We stayed there for 2 hours and returned, packed our bags as we had our next cruise towards Neil at 1.00pm.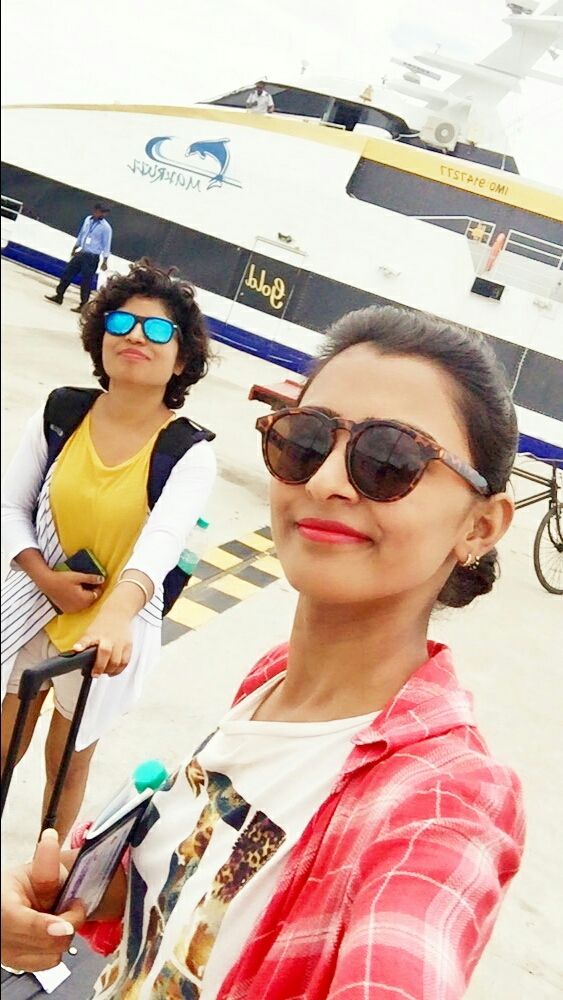 We landed at NEIL at 3.00pm. Telling about Neil: it's a small island with a population of 5000 people and more than that you will find dogs here. We booked a cab for us for 1000/- who took us to all the three famous beaches. Our stay was at Green Island Resort: a small hut type resort. Got fresh up and moved towards Bharatpur beach. This beach is full with water activities, shopping and good food. Hopefully it was a sunny day which made us to enjoy more.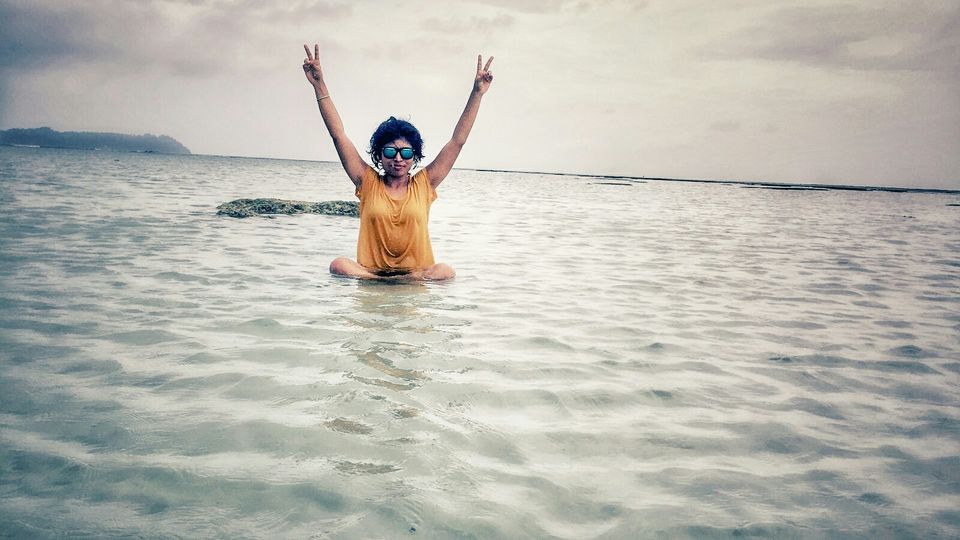 So near by this beach you will find some washrooms provided by localities which are very safe to use and they charge normally around 10 rupees per person for bathing. We got our self fresh there. We had our lunch on the beach as we both are vegetarians there we don't had any option rather than going for idl's and vada's which was superbly prepared by this lady Laxmi and tea was the ice on the cake. She told her story to us how her family had migrated from west Bengal. According to her the it was the best season to visit as crowd is less in this season.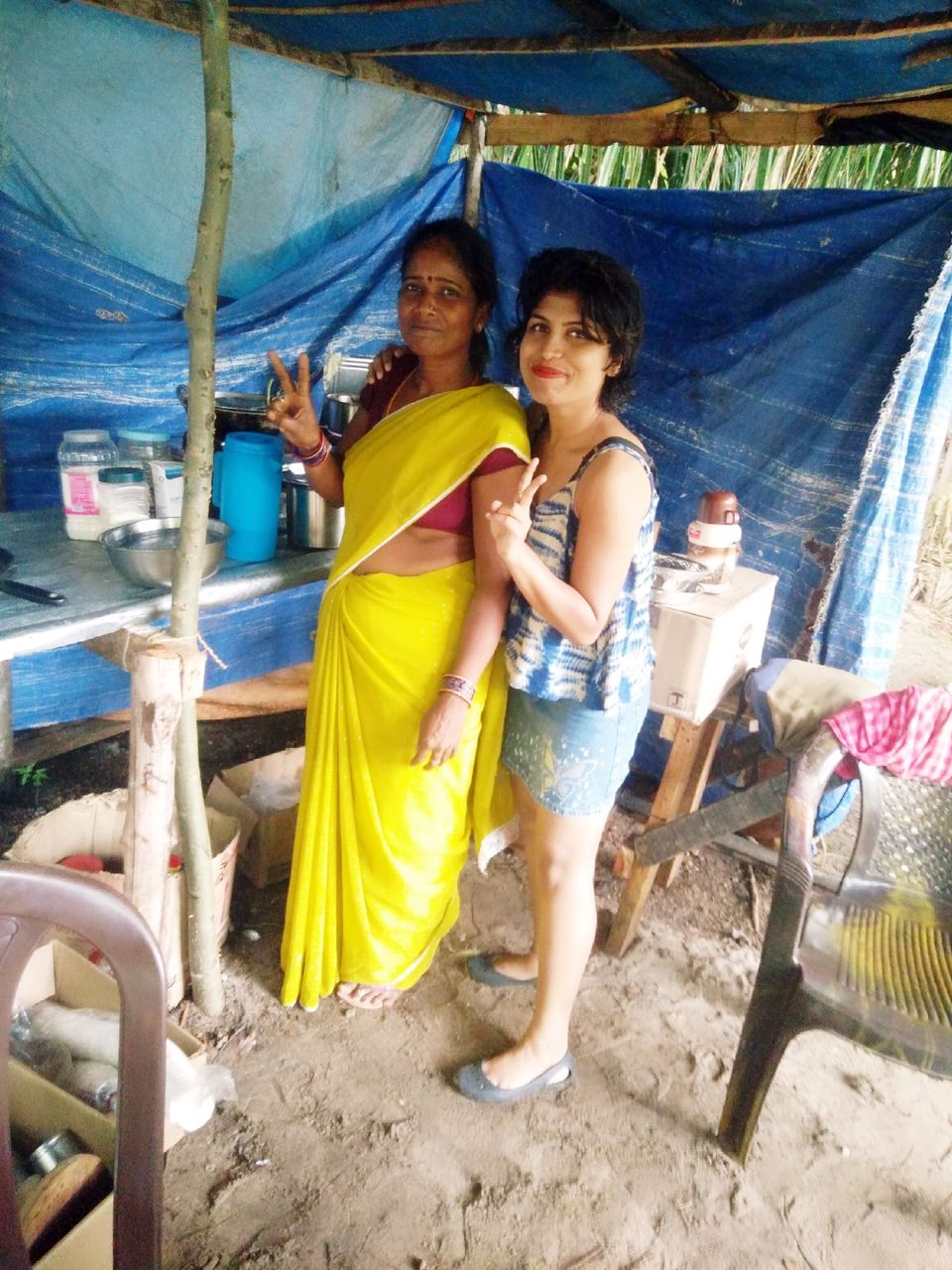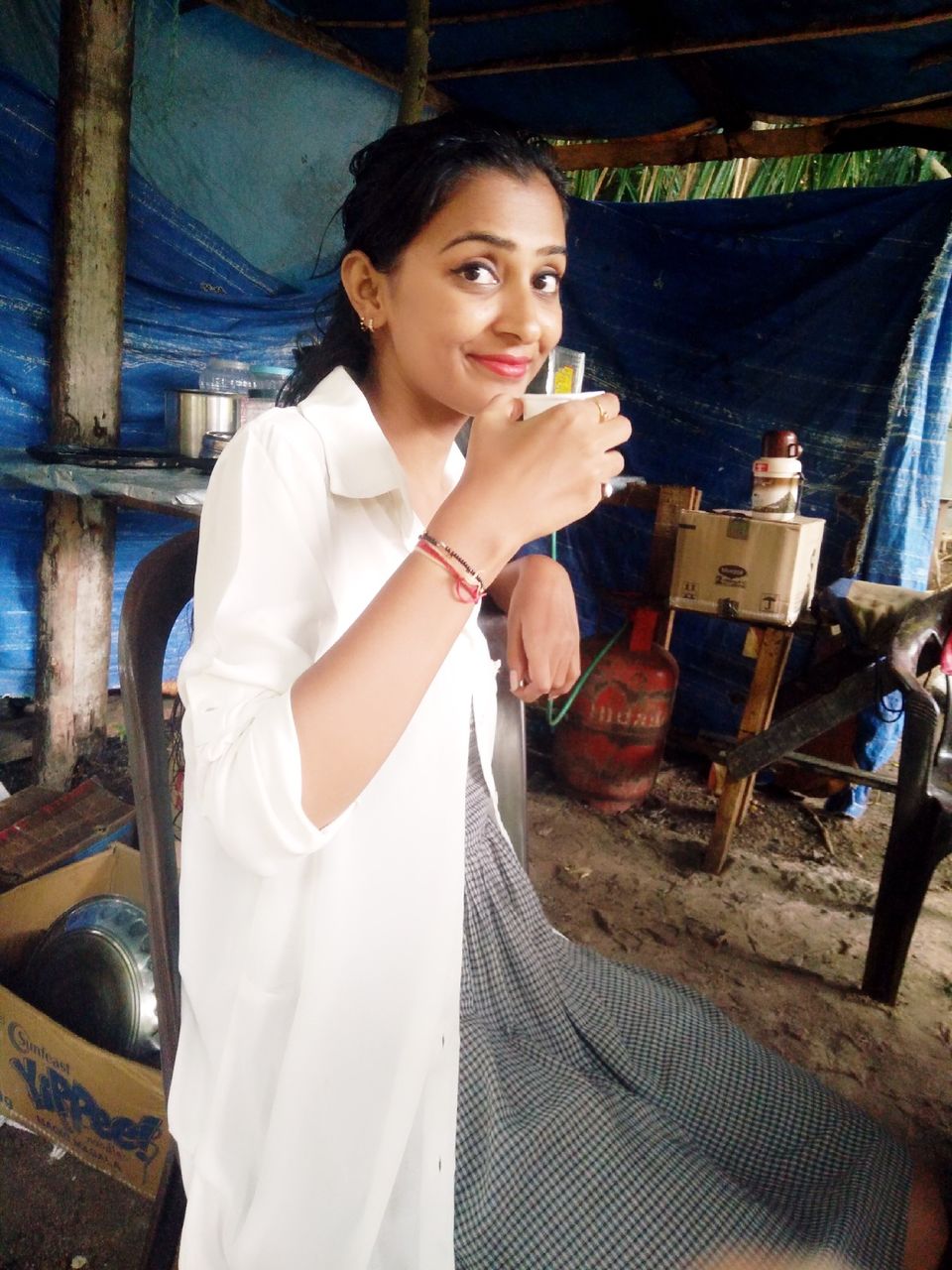 The second most good about this place is howrah bridge which is natural built bridge.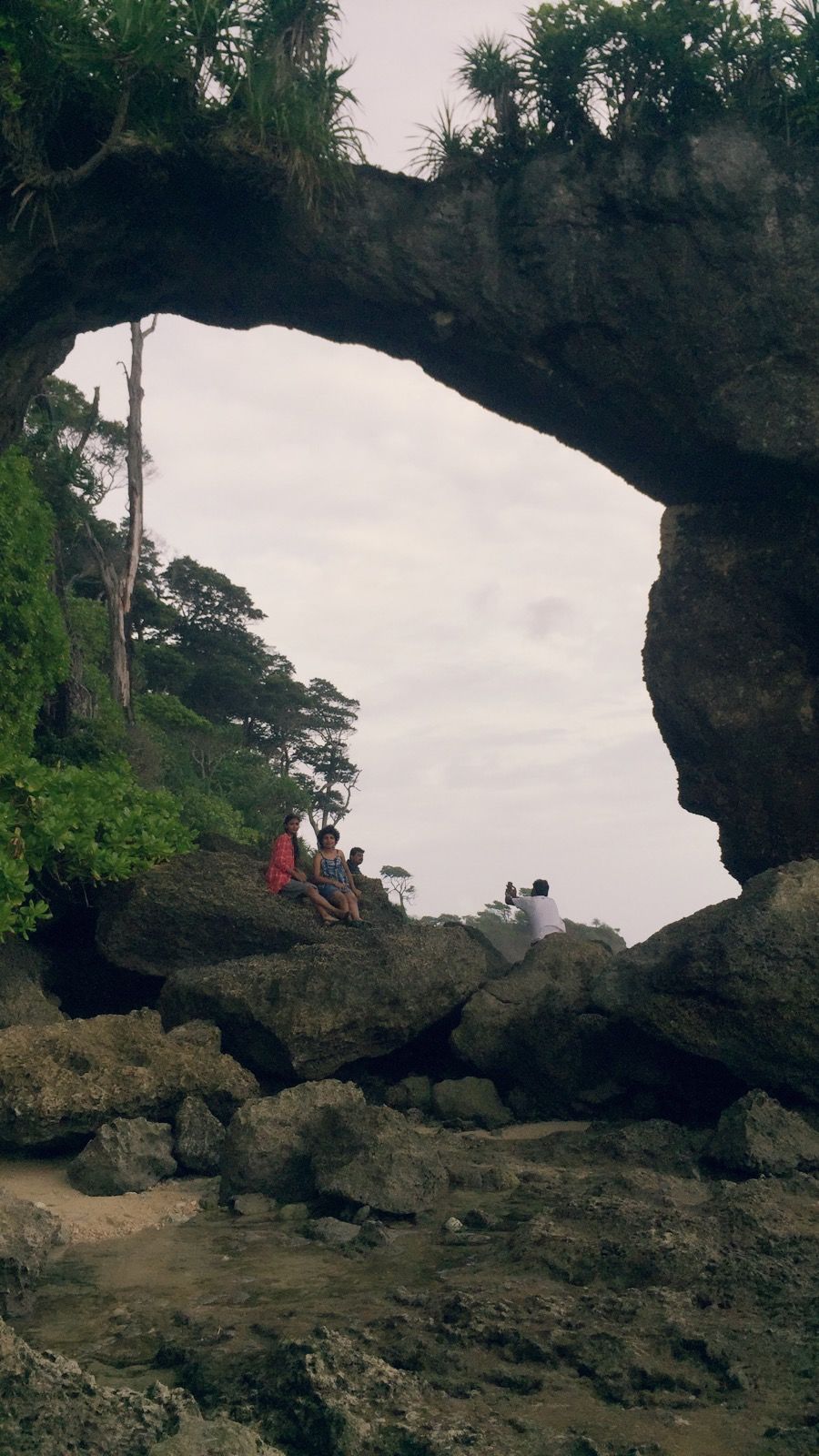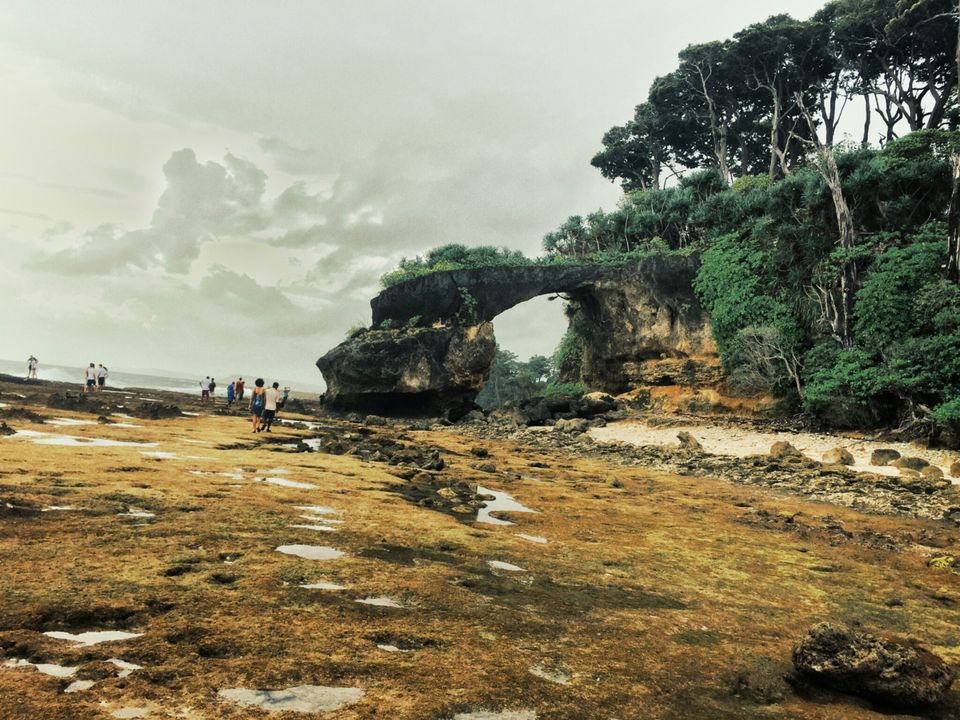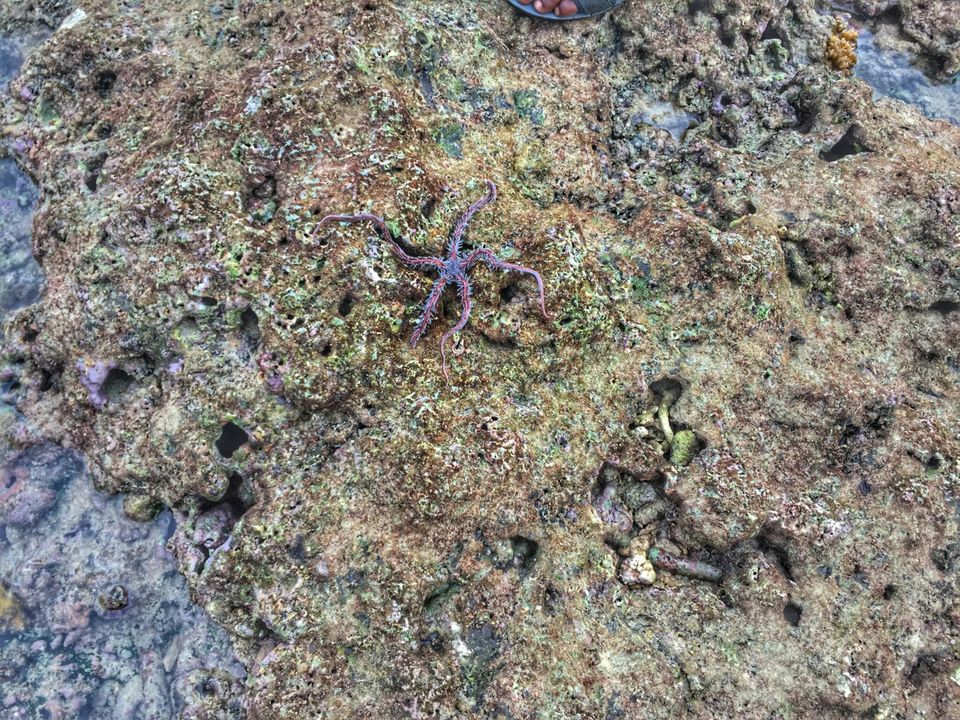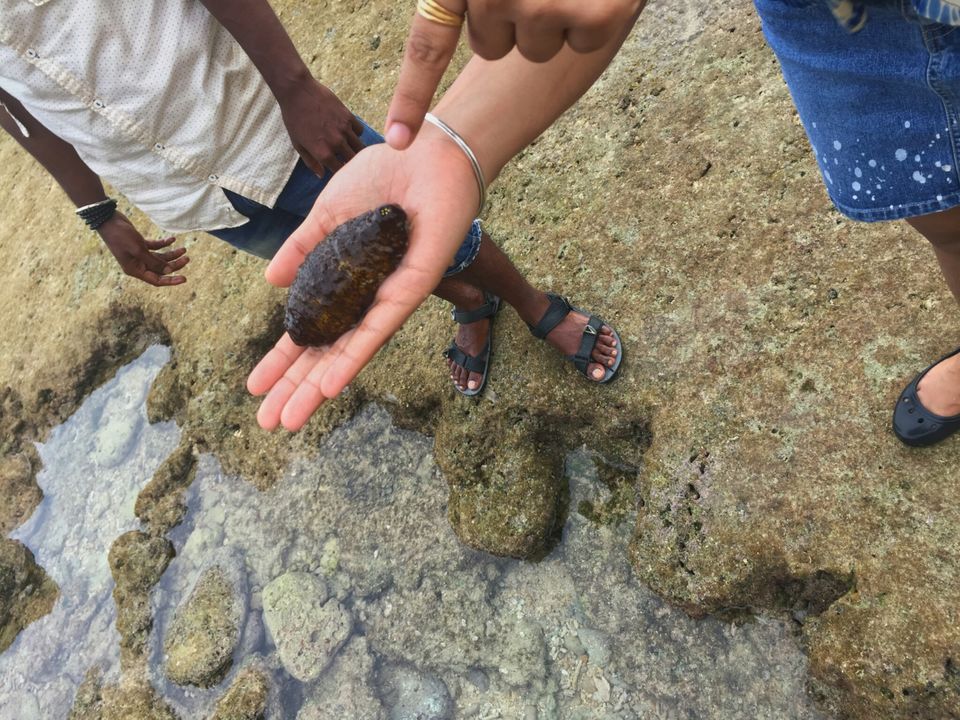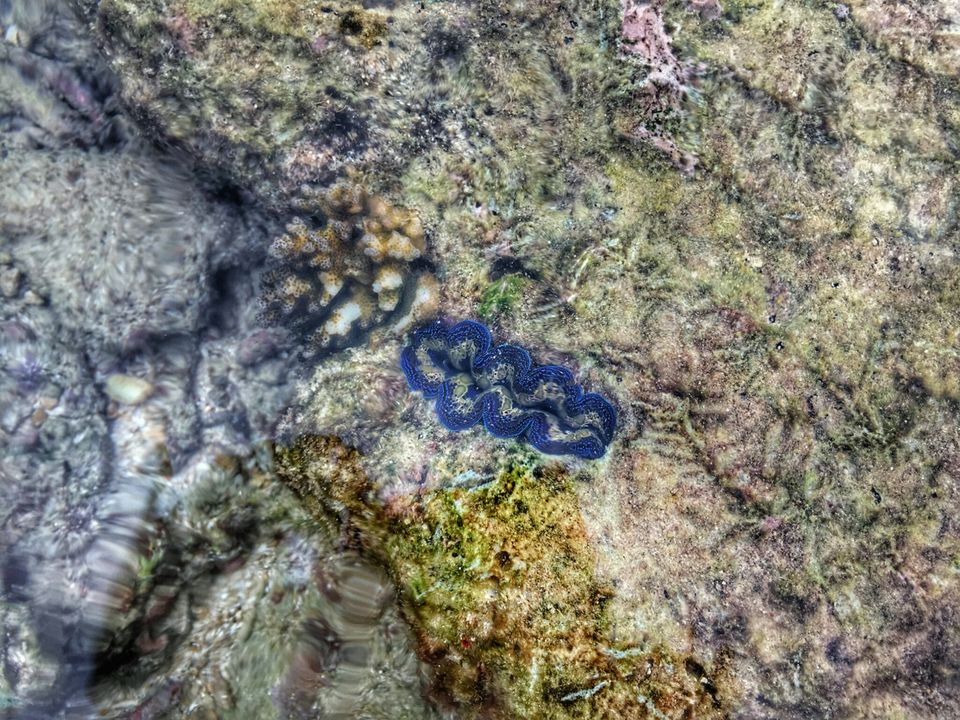 The beach is famous for its sunset view so it is advise to visit this in evening for the breathtaking view.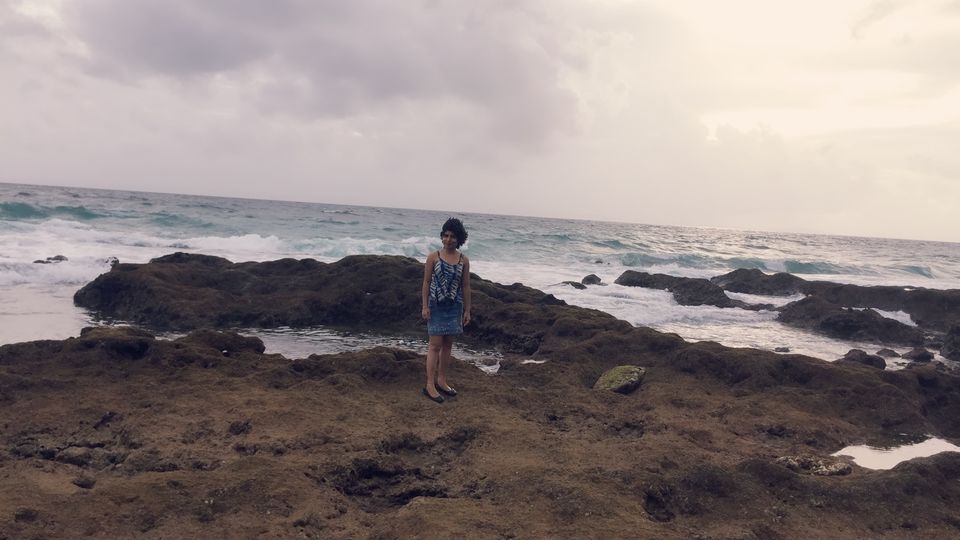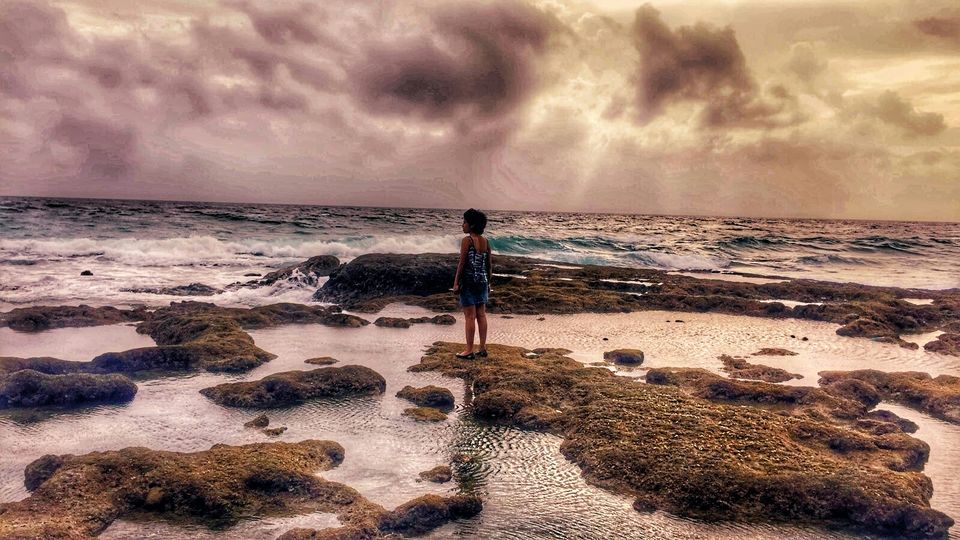 We were back to our room and then we decided to roam around. Certain things were quite surprising as there no restaurants, coffee shops Somehow we manage to get veg food which was not up to North Indian standards, still we manage to ate something.
DAY 4
Next day we woke up and decided to go to sitapur beach. Here something unexpected happened with me my roommate she woke up early and went alone there as i was quite unwell as decided to rest for a while and join her at there. After half an hour I walked towards the beach and found almost 5 dogs chasing me which scared me off I took help of a local labor who was going to his work on cycle and he dropped me on beach and there i found 20 more dogs though i am pet lover but seeing this was hell for me. Somehow we both managed to reach one Tea shop and there the "CHAI WALE BHAIYA" told us that dogs only chase tourist for food and that was the reason which this place is much more populated by the dogs than Human beings. We were back to our room got fresh and we had our cruise for port blair. We had our breakfast (South Indian) near fetty. As we were waiting for cruise I decided to stroll around and found this place has govt school. There was a group of children playing around and playing with Catapult to take off mango from tree I spend some time with them and asked this boy to give this Catapult (GULEEL) to me as he himself made this. He sold me it to me for 50 rupees. CLEVER kids!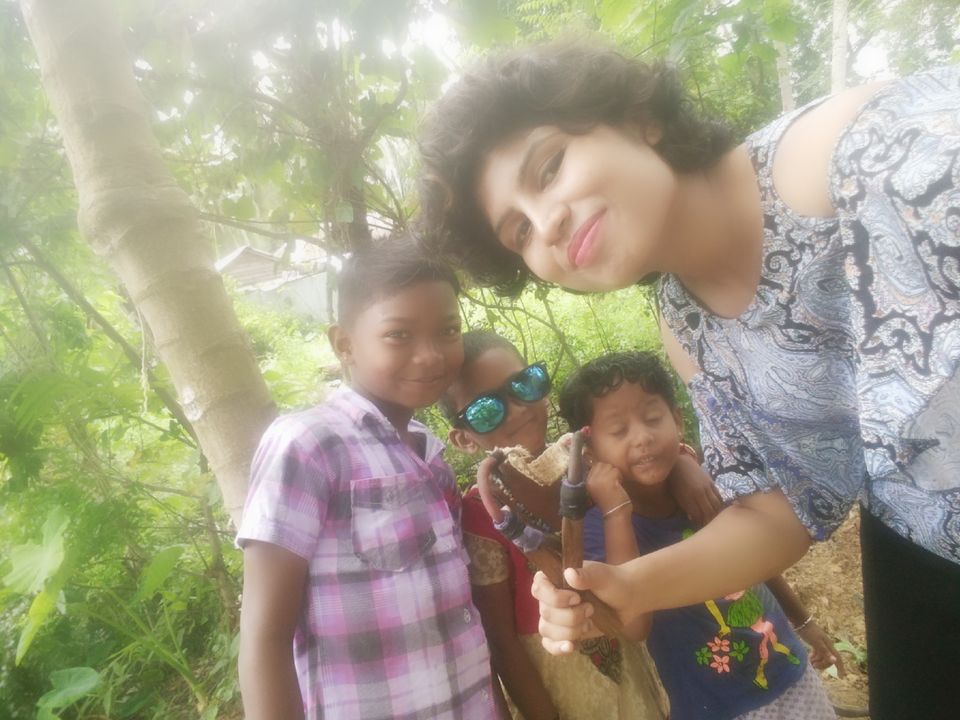 We arrived at port blair around 5.oo in the evening. It takes one hour to reach port from neil island. We had room booked at Cove Island, we left our luggage there and then finally we had this lighting show at the cellular jail. Normally this show is closed on monday that was reason we were not able to view it on the very 1st day. It worth watching, you will get to know all about Port blair, Its history and about cellular jail. The ticket cost 50/- per Person. I can't explain everything here you need to watch this live to have a better experience and they made our phone switched off so i have no pictures of the show.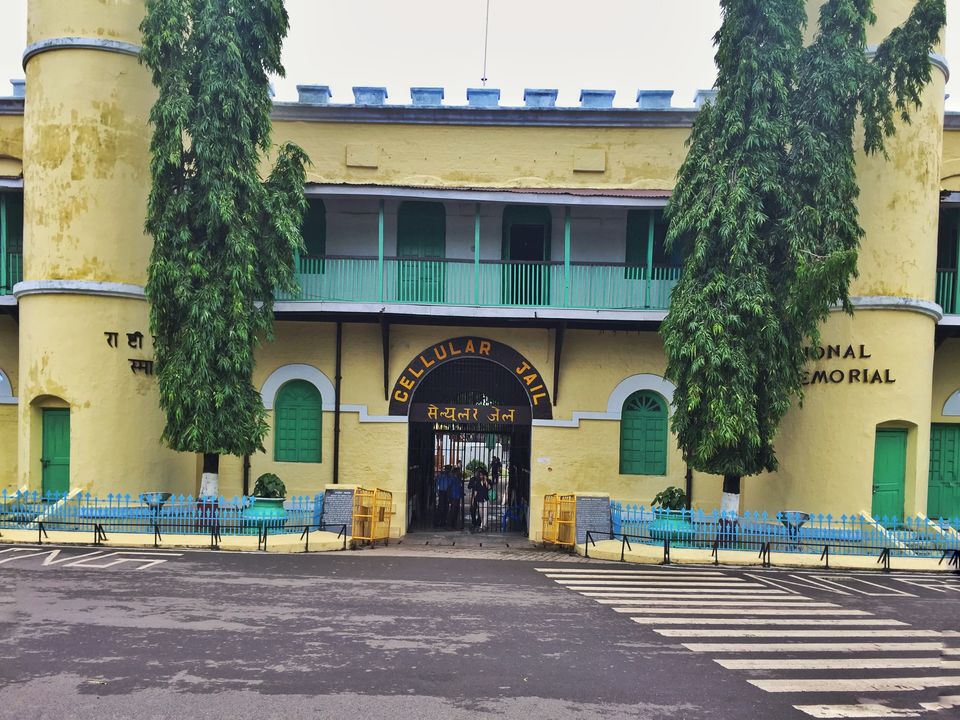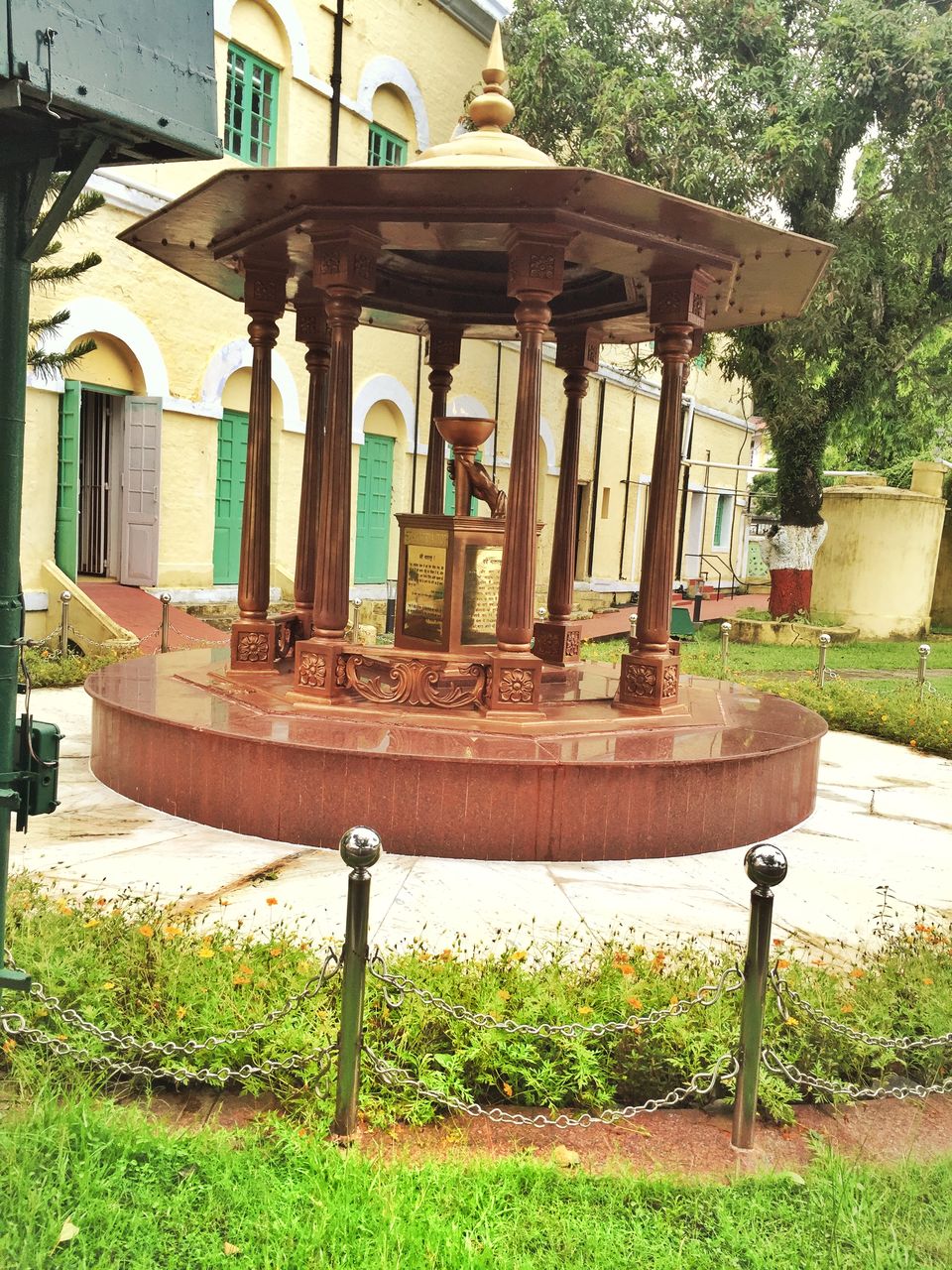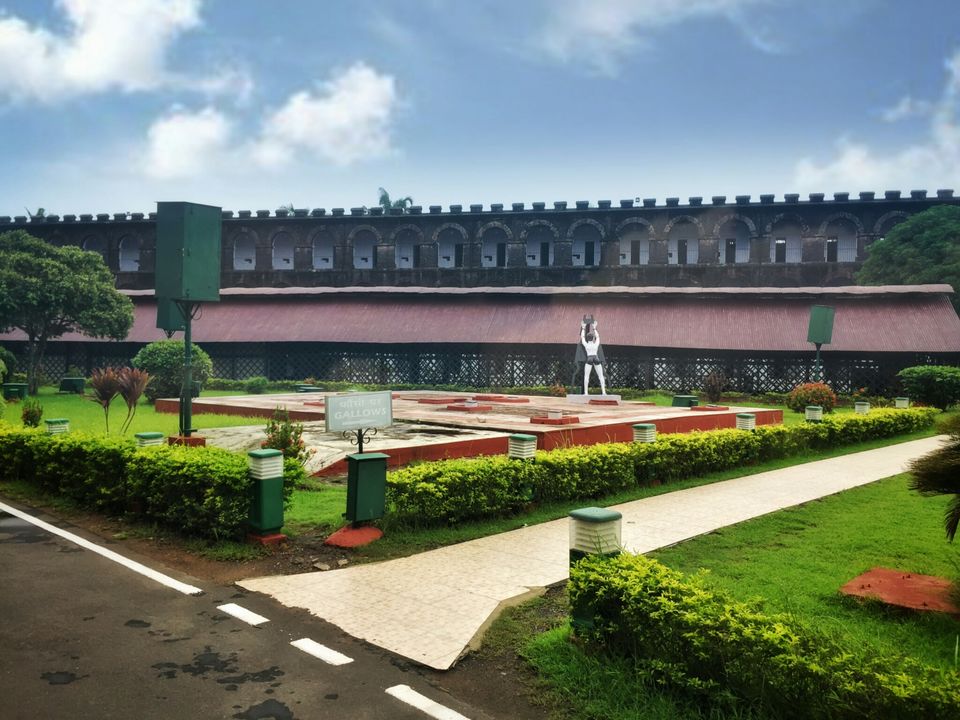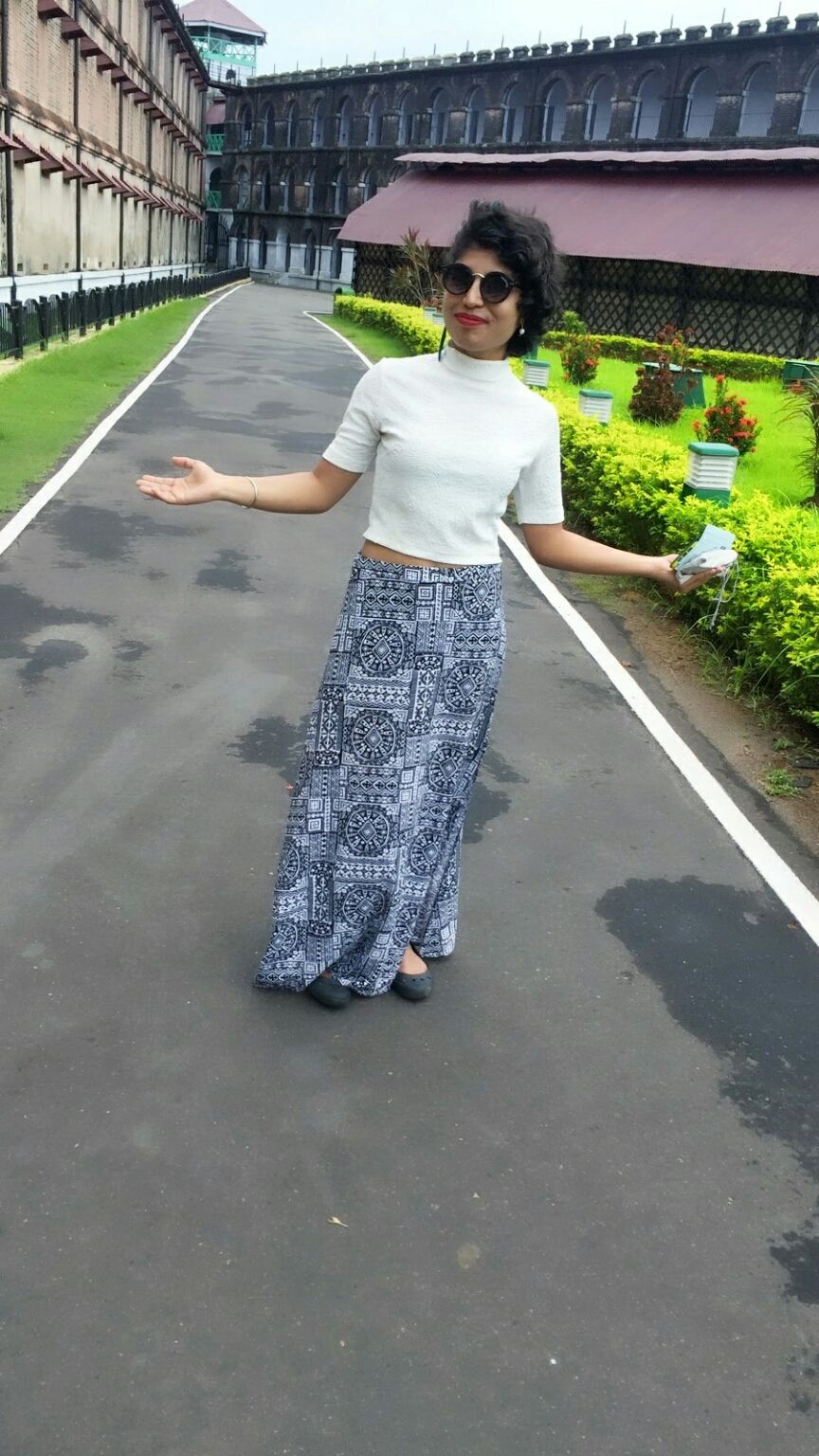 DAY 5
Before leaving port blair we purchased some t-shirts as token to gift our friends. These are easily available in 100/- in local market.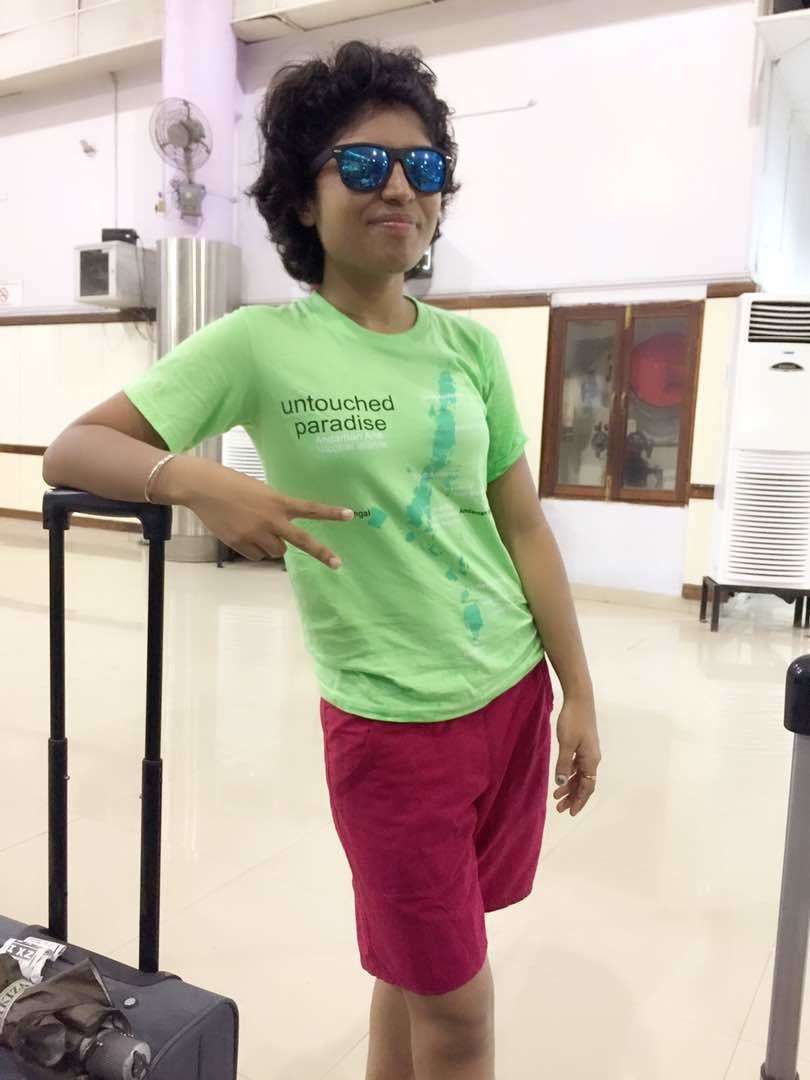 I am listing out some things to keep in mind if you are planning for andaman trip
- There is cruise from kolkata to port blair which will take 3 days. If interested u can also opt for that
http://www.andamanbeacon.com/andaman_ship_schedule_fare.html
- No swimming required for scuba diving
- good destination for family trips and solo also.
- Vegetarians will find it difficult as food doesn't matches with north indian standards. But truely good for sea food must go for it.
- season doesn't really effect your trip u can go on any season.
Total Expenditure Breakage
Flight charges: 10,000/-
Cruise Charges : 2400/-
Scuba: 3500/-
Hotel Charges: 4,780/-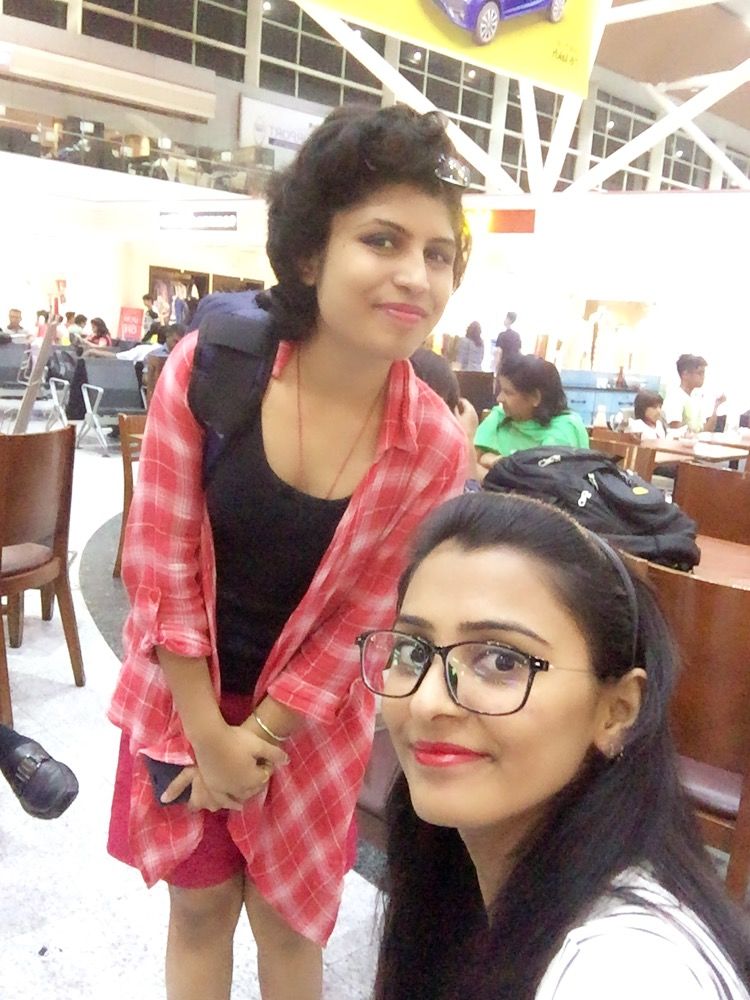 Around 6 in the evening we headed towards Laxmanpur Beach also know as coral beach and this beach took my heart. If you guys loves beaches than this beach is really thrill for you. There is a story about this beach told to us by our cab driver. In night when the tides are usually high the water level increases at the sea shore and in the morning it gets to its normal level due to which there is a water life at sea shore. You will see corals, crabs, mussels, starfish and many other marine habitat on the beach. This was really excited place for me.