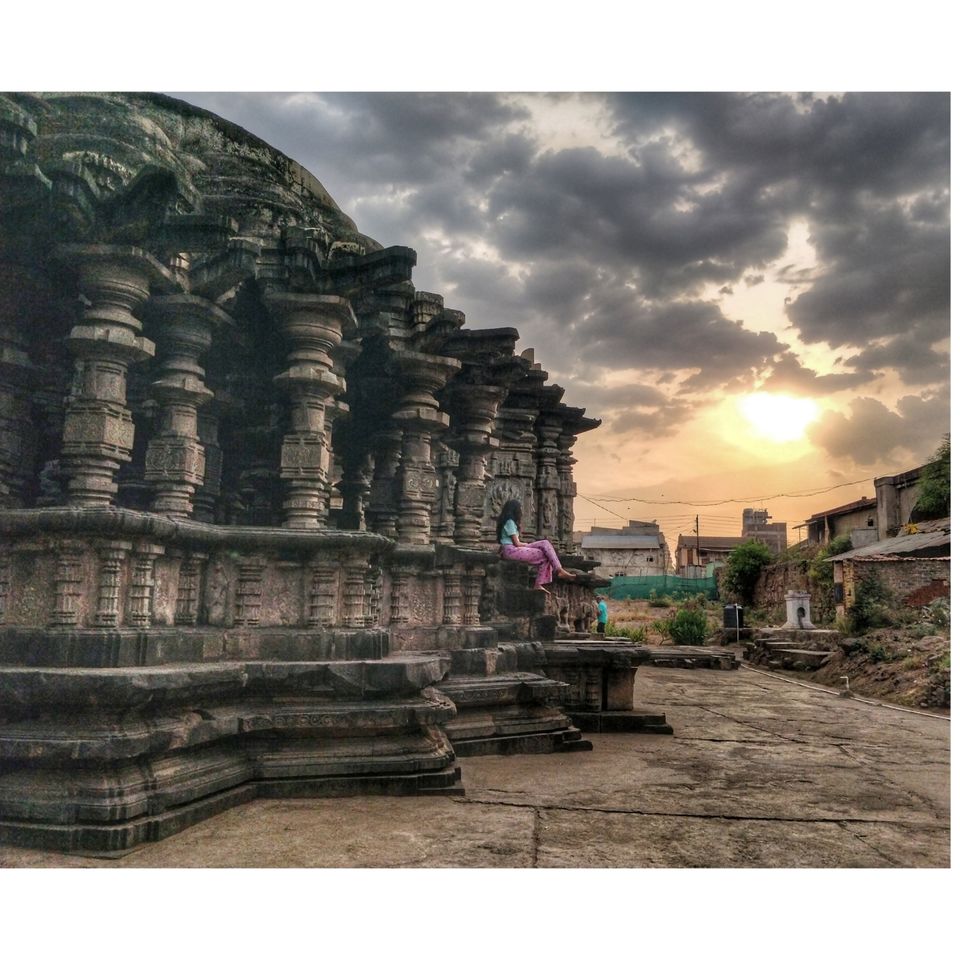 Never thought trip would ever ended up with beautiful piece of architecture work.
Why kopeshwar?
We left mumbai to attain one of my friend marriage in Kolhapur. Journey started around 9 am in morning and meanwhile friend was asking to do search for places in kolhapur to visit. So i started searching for places and here google baba suggested place. And moment i saw i have fallen for the architecture work. We finally decided to visit when we done with marriage. And trust me it's eye catching and you never wanna take it off from it.
What is the best time to visit?
Go early morning to see sunrise or wait for sunset. If you are sunset or sunrise person you will not leave the place. Sunrays painted whole temple beautifully.
Location:
Temple is located on the bank of krishna river and right on the border of Maharashtra and Karnataka. Temple falls in khidrapur village.
Swarg mandap:
When I entered the Swarg Mandap, it is open to the sky with a circular opening. Looking at the sky one gets mesmerised and gets a feeling of looking at the heavens, justifyies the name Swarg Mandap.