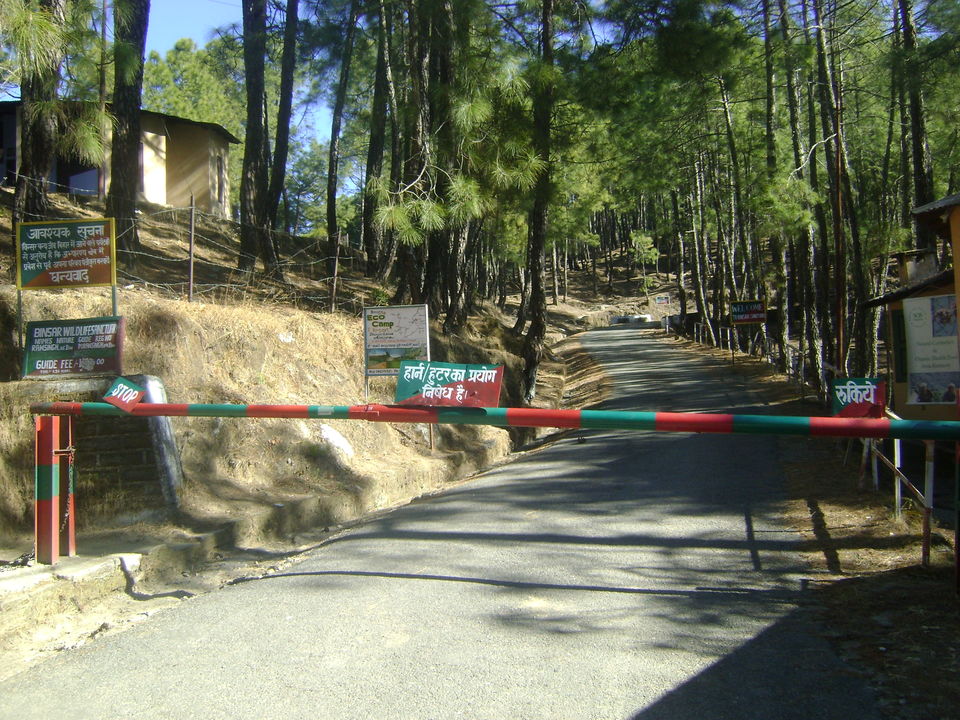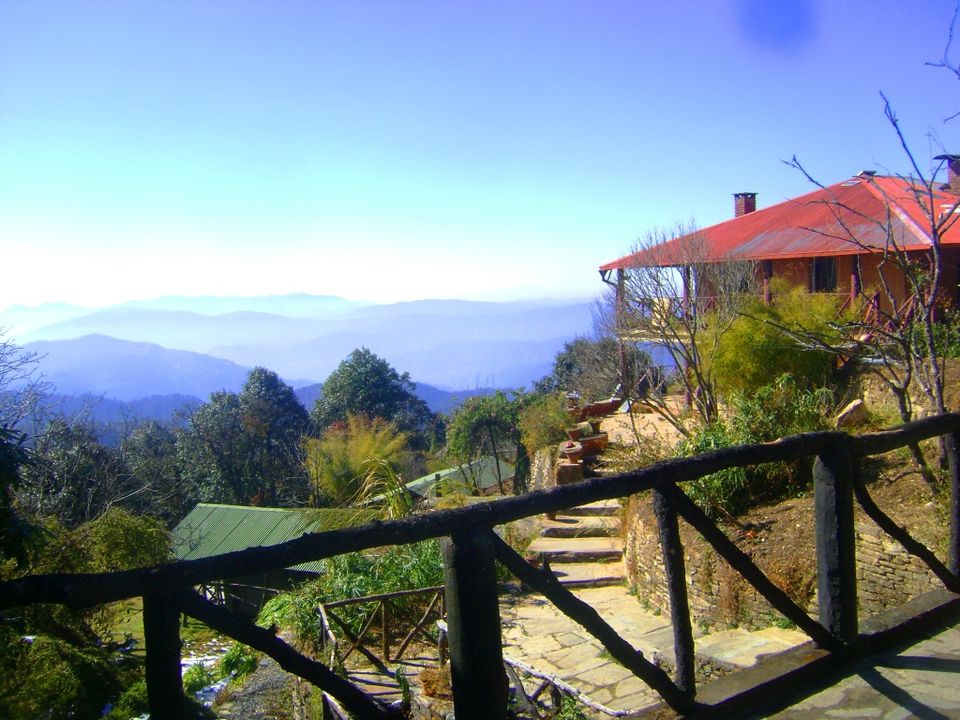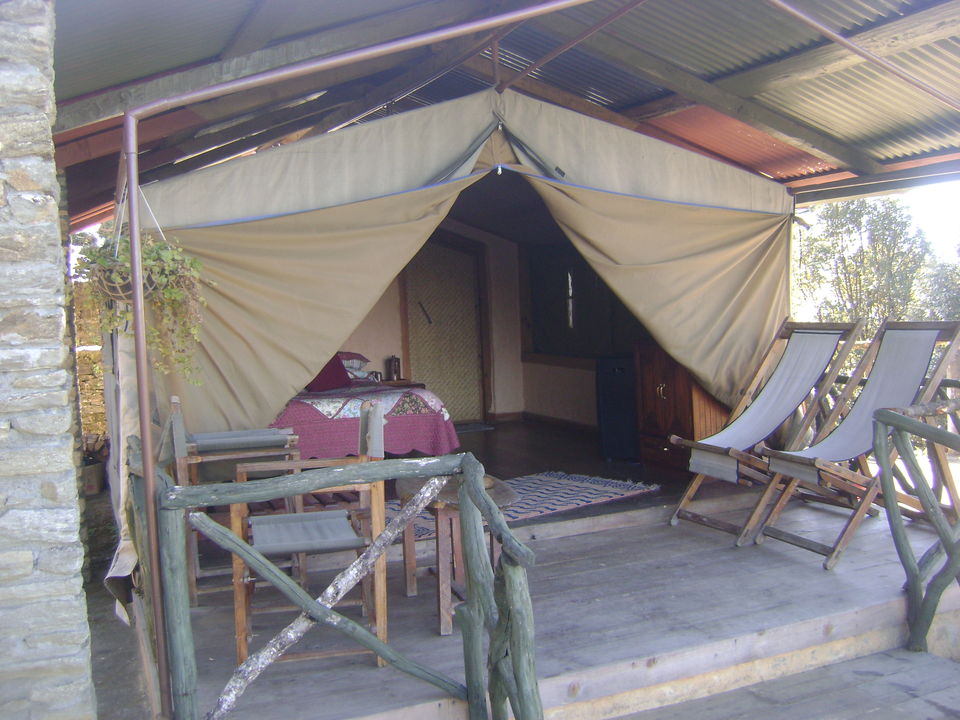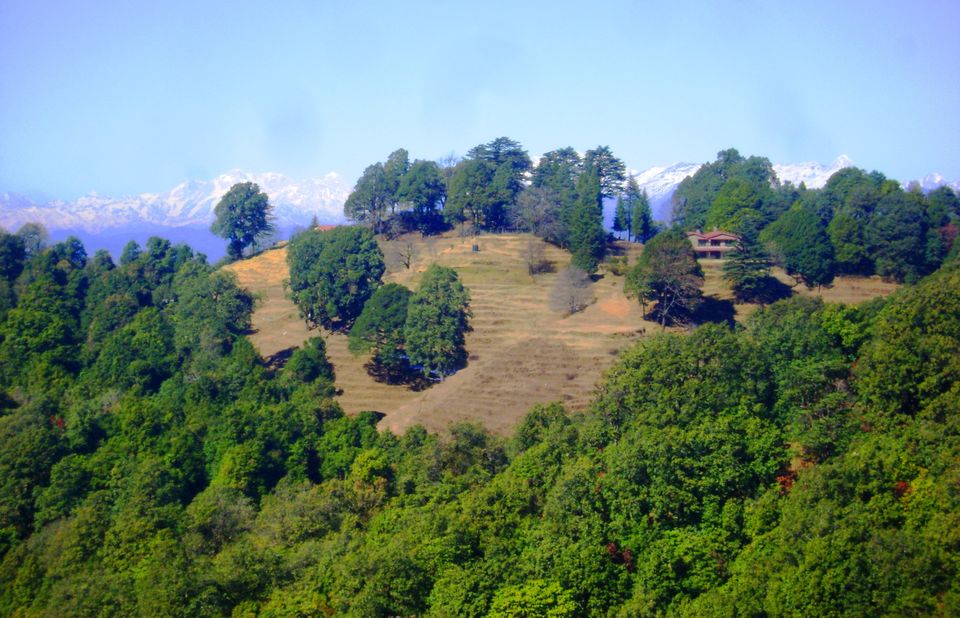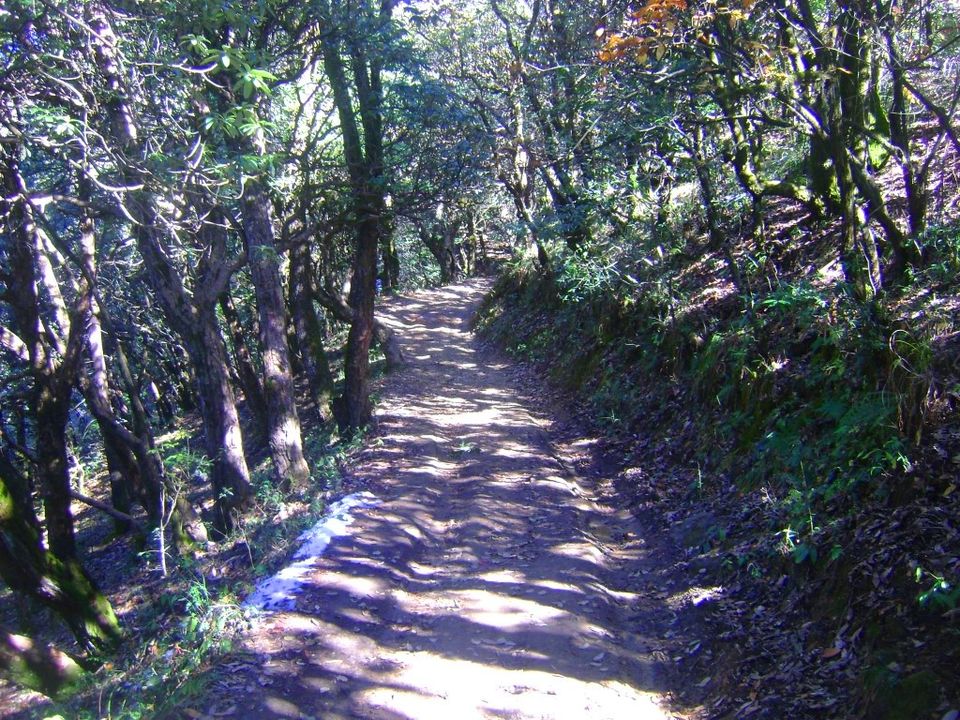 Valley of the Gods: Binsar
A major part of my last year, towards the end of 2010 was spent across the various Hill States of northern India. I had an amazing opportunity to see some of the most enchanting paradises in North of the country as I was travelling across 8 - 10 different destinations for my work.

Starting from Jim Corbett in Uttarakhand to Gangtok in Sikkim, my winters and early spring were in some of India's coldest regions ! I had never travelled so frequently in the Hills and this gave me an opportunity to try and test my physical endurance to the hilt. The cold weather notwithstanding, I was on a perpetual winter jacket and thermal innerwear shopping spree !

Wherever, I ventured, temperatures would plummet to sub zero levels and snow and rain with landslides became a matter of fact. I was twice stuck in two major landslides, one while travelling via car from Naukuchiatal to Binsar and another from Manali to New Delhi ! This sojorn also offered an opportunity to understand, acclimatize and most importantly become a part of the culture. Soem of the most beautiful places on earth are still undiscovered and I thank the Almighty everyday for that ! Binsar was one such place which I have extremely fond memories of !

Binsar - The Valley of Gods or Dev Bhoomi is a quaint little town nestled in the higher reaches of The Garhwal Region and provides one of the country's best views of the Himalayas ! The nearest town from Binsar is Almora, which is about 35 kms away and it is here that you realize that the city has been left far behind ! The nearest ATM is 35 kms away.....I'm serious and in the Hills, 35 kms is more than what you can imagine !

Binsar is one of the most scenic spots and acclaimed hill resorts in the Kumoun Himalayas. At an elevation of 2412 mts, this place offers an excellent view of the Kumoun hills and the greater Himalayas, surrounded by Alpine flora, ferns, hanging moss & species of wild flowers.

The main attraction of Binsar is the majestic view of the Himalayas, a three hundred kms stretch of famous peaks which include Kedranath, Chaukhamba, Trishul, Nandadevi, Nandakot & Pachachuli. The forests of Himalayan Oak and Rhobodendron are excellent for trekking and communing with nature.
Binsar was the ancient capital of the Chand Raj kings who ruled in the 7th and 8th centuries. Here, King Kalyan built the temple of Shiva, also known as Bineswar. The temple holds much significance for the devout. Outside Binsar, the temple complex of Jageshwar (34 km from Almora), nestles in a beautiful valley, crested by majestic deodars. This important pilgrimage is considered one of the 12 Jyotirlingas.

Now the best part about Binsar is its remoteness. You will quite often for miles and miles not find any human habitation and at sunset the place becomes a jungle. Binsar is actually famous for the Binsar Bird Sanctuary, which is a National Park under the Government of India. The sanctuary has been declared an "Important Bird Area by Bird life International."

There are more than 200 bird species in the sanctuary, including Forktail, Blackbirds, Laughing Thrush, Kalij Pheasant, Nuthatches, Parakeets and Monal. Almost every tree will have different bird varieties perched on it and you can spend hours getting lost in the tranquility.

Distance by road from some main towns and cities are as mentioned below: Delhi (10 hrs) Kathgodam (3 ½ hrs) Nainital (3 ½ hrs) Corbett (6 hrs) The nearest Rail Station is Kathgodam and you can avail the Ranikeht Express from New Delhi. Please be very careful of the Buses which ply on this route as they are major cheats!

Best is always to book yourself into a Resort and ask them to arrange for your pick up and drop. The nearest Airport ofcourse is New Delhi and it is about 383 kms from Binsar. Take a break and experience an amazingly relaxed and stress free environment !