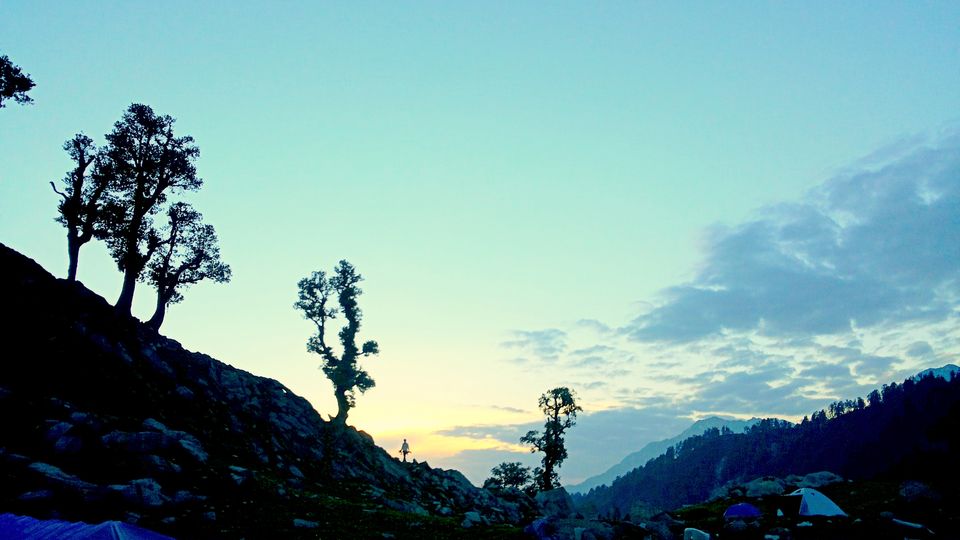 (15 kms from Shimla)

A small suburb lying just 15 kms from Shimla, Shoghi offers a delightful option of staying near Shimla but missing out on the crowds. Shoghi is a typical offbeat travel destination which is quickly getting known in the tourist circles. Considered to be the best place for honeymooners, Shoghi provides the perfect getaway from the hustle bustle of the weekend throng.
Reaching There :
Shoghi lies just 15 kms before Shimla on the Ambala-Shimla Highway.
Total Distance from Delhi: 350 kms
(70 kms from Mussorie)

A cantonment town located just 70 kms from Mussorie. Chakrata is already a hot favourite amongst off beat tourists. Being a cloistered town, Chakrata gives you a chance to rest amidst an assortment of Oak, Rhododendron and Deodar trees. Another advantage that this place has is that it is just 290 kms from Delhi (via Vikasnagar). One can easily plan a weekend excursion and be back before Monday.
Reaching There:
There are two ways to reach Chakrata. One can take the Delhi-Dehradun Highway and then the Mussorie road till Mussorie. Chakrata lies at a distance of 70 kms from here.
Total Distance: 350kms.
You can also take the Delhi-Dehradun Road till Vikasnagar and turn towards Chakrata which lies a further 50 kms ahead.
Total Distance : 290 kms.
(100 kms from Nainital)
A quiet and isolated wildlife sanctuary situated in the heartlands of the Kumaon hills, Binsar is the perfect getaway! Its USPs includes some awe-inspiring views of the Kedarnath, Badrinath, Trishul and Nanda Devi Peaks. Plus, it is a paradise for birds and wildlife lovers. Take some of the most delightful jungle walks of your life in this wildlife sanctuary. Please note that you are not allowed to create any disturbances in the woods; like plucking pine cones etc. , the forest officials are very strict about it (Thankfully!). It is a must to visit the Zero Point over here which provides a panoramic view of the Himalayas.
Reaching There :
From Delhi,take the NH24 till Ramour via Hapur. Now move along NH87 to reach Kathgodam. Take the State highway going towards Almora . On reaching Almora, one can ride towards Binsar whichlies a further 33 kms away.
Total distance: 390 kms approx.
-Vibhav Bisht
---
The author is a hardworking lazy-ass! He loves to travel though!
Find about more of his adventures on this super-awesome blog SlowRover.
All images sourced from here.