Here is a list of few Relatively Offbeat (because we touching 130 Cr. not much has remained as actually offbeat with no tourists) 2-4 days Himalayan destinations from Delhi (in no particular order ;-))
Tirthan Valley is located right at the edge of The Great Himalayan National Park (Himachal Pradesh), and provide numerous trekking options into the park and not much commercialization. It's perfect for people seeking for tranquil however it could be a good option for adventure lovers as well. Lush green valley some awesome views of snow covered mountains. Tirthan Valley is known as famous for river crossing, Trout Fishing and Trekking. Jaroli Pass and Serloskar Lake are the few trekking options.
Not much food and accommodation options available here, mostly homestays are available and few hotel/resort options. There are almost no restaurants, to you have to eat at the place you are staying.
550 Kms from Delhi, takes around 13-14 hours to cover the Distance. The HPTDC Bus journey to Aut is an overnight journey from Delhi and from it can be reached via taxi in one hour.
Recommended Duration: 4 Days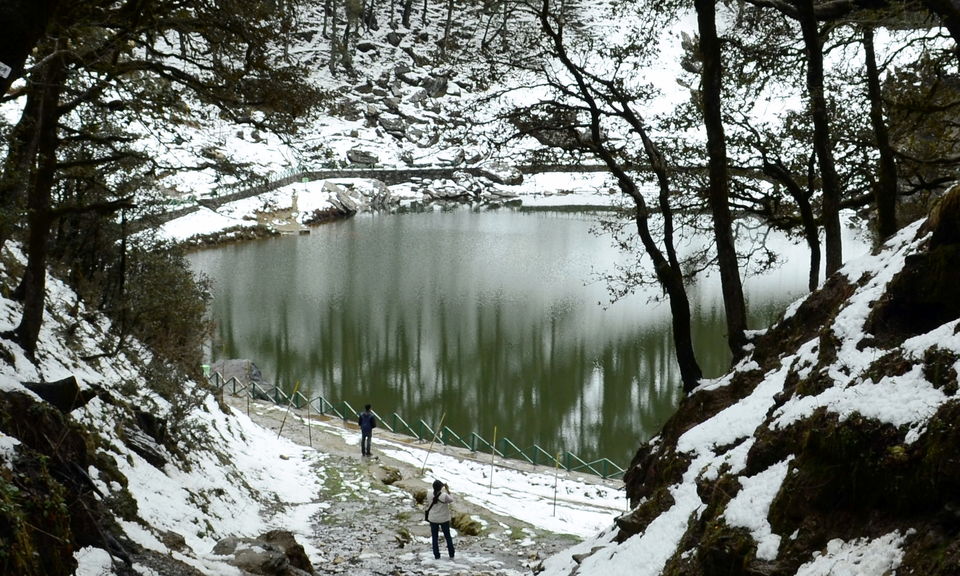 A small and pretty tribal village with a daunting view of Snow covered Pachachuli Peak from almost every nook and corner of the village!! You are likely to find a lot of trekking groups as lot of small & long, easy & difficult treks start from here. Don't forget to pay a visit to Birthi Falls, it is 45-60 mins steep climb to reach the Cascade. When I traveled there was not a single soul on the route or near the falls that magnificent Cascade. The Cool breeze of air, the water mist, the grey cloudy sky gave a feeling of rain though it wasn't.
You need at least 4 days to plan a trip to munsiyari, it's almost 10-12 hours' drive from Kathgodam. As I told you it is a small tribal village so very limited staying options are available with basic facilities. Do carry some snacks and all not much options available here.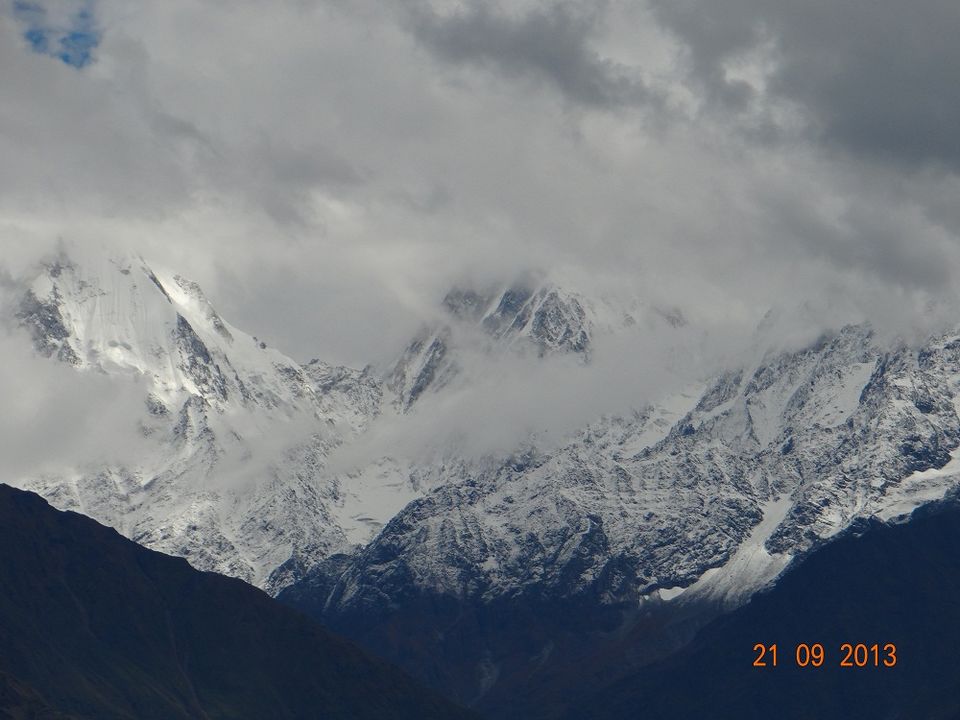 Tosh is a small village at the end of pravati valley in Himachal Pradesh, at a distance of around 540 Kms from Delhi. Beautiful village surrounded by the snow covered peaks from 3 sides with river flowing by the side, it is an ideal destination for having some peaceful, calm or lone time. Lot of foreign back packers come her. Limited continental food options are also available BTW food prices are pretty high, and do carry cash as no ATMs. Try to book a hotel toward the top end of the village as that offers the most spectacular view especially star gazing on a clear, moonless night. Maybe it was my lucky day, but I saw 9 shooting stars in an hour. It has basic accommodation options, if you are looking for luxury vacation then this definitely is not a place for you. With around 300 - 500 Rs per night. You can go to Kheerganga trek it is a 6 hrs uphill trek (one side).
If you wanna drive it is going to take 14-15 hrs from Delhi. Otherwise one can take the Bus from HPTDC Bus and get down Bhuntar and take a local bus from there to Bharsheni (around 3.5 - 4 hrs) and then 3 km hike to the village.
Recommended Duration: 4 Days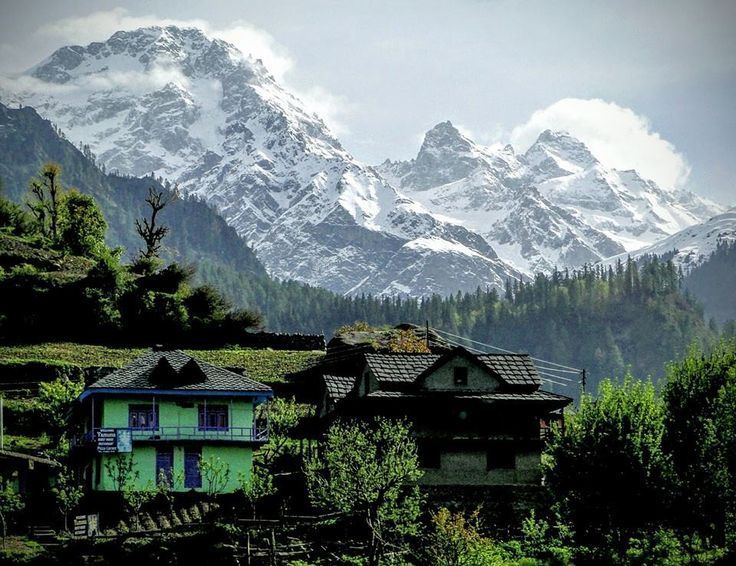 It houses not so famous and untouched (from maddening Delhi crowd) Wild life Sanctuary. A few Bollywood films like Betab has also been shot here. The zero point in there offers a spectacular view of snow covered peaks such as Kedarnath Peak, Shivling, Trisul and Nanda Devi. Try to go in early morning hours to enjoy uninterrupted (by clouds I meant) scenery.
Few 3-4 star properties are also available here making a comfortable destination to stay, btw some of it offers beautiful views of peaks from your bedroom. For me having evening tea in your balcony, watching those white peaks turning crimson in sunlight is something and sun being set behind a distant peak is more inviting then the clear morning scenery.
Binsar Wild life sanctuary is in Uttrakhand, 386 Kms from Delhi, and takes around 10-11 hours to reach here by car. The nearest railway station is kathgodam, from where it takes another 4 hours to reach here, there are lot of taxi available on the station for one way/ two way rides.
Recommended Duration: 3-4 Days

Small village with untouched nature, surrounded with pine, deodar and rhododendron trees, close panoramic views of Himalayan ranges makes it a perfect destination for a lazy quaint holiday away from the daily hustle.
For accommodation there are not much options available in Khirsu, only GMVN Tourist Rest House is an option available. Otherwise some reasonably good accommodations are available in nearby locations such as Puari. Around 350 Kms from Delhi 8-9 hours journey by Car.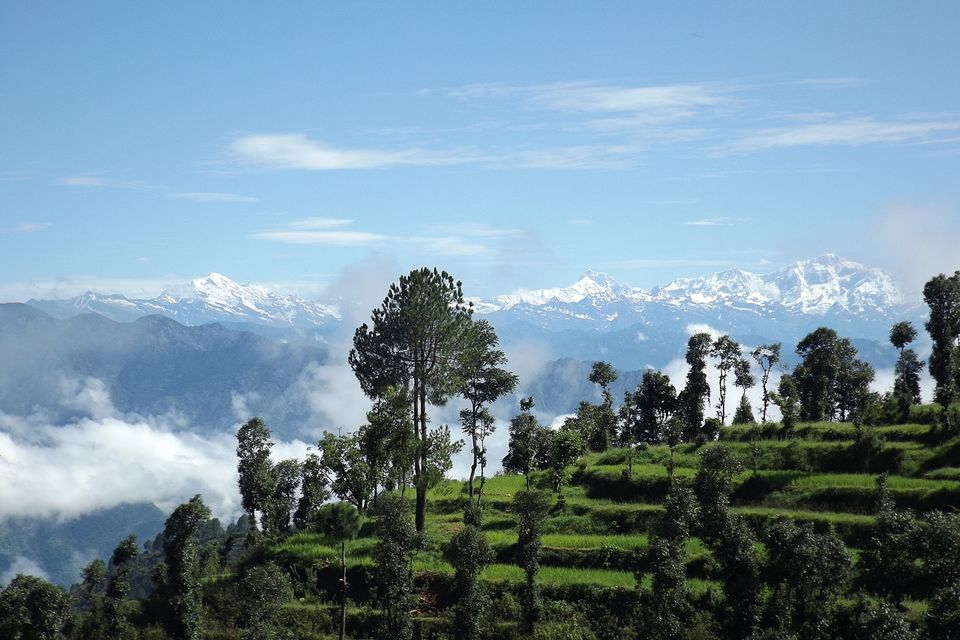 I must say the journey was as beautiful as the destination the lush green farming fields, river flowing by it side, huge green mountains at the backdrop and that downing Sun seems like you are in SHIRE the Hobbitland of LOTR.
There are few good staying options, 3 star properties in Kausani almost all of them offer Kausani's famous the 180 panoramic view of snow capped mountains. There is also water fall having icy cold water, accessible with 3 Kms easy trek.
It is around 380 Kms from Delhi, 10 hrs journey by car. If you wanna use public transport, nearest railway station is kathgodam, from where it takes another 4 hours to reach here, there are lot of taxi available on the station for one way/ two way rides.

Jim Corbett, the famous Hunter came here for shooting a Tiger and got mesmerized by its beauty. It has dense forest on one side and open Mountain View on the other. Watching Sunset while sitting on the cliff of Chauli ki Jali is something one ca cherish for years. A religious reason to visit might be the 350 year old Shiva Temple on the highest point of the town.
This is just a 7 hour drive from Delhi, easily doable on a weekend. Can be considered as calmer alternative against Nainital as is on the same altitude and same distance from Delhi. Lot of staying options available here suiting everybody's pockets.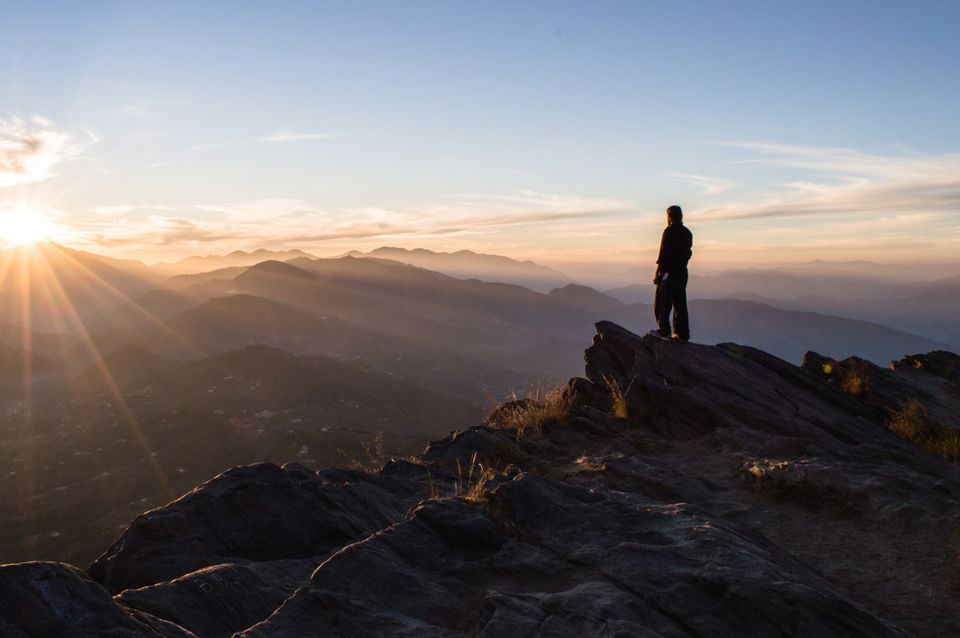 A small city/village en-circled with snow covered mountain range peeping through every corner of the city and having "Bhimakali Temple" (which is also a "Shakti peeth") right at the center. Do attend the evening aarti at the temple, believe me the way people do aarti here is an experience in itself. It starts with the chants of the priest and ends with the joyful sounds of various musical instruments.
Few hotels with basic amenities are available here, HPTDC hotel is also there, stay arrangements are also available at the temple Dharamshala. Google map says it is 503 Kms away and takes 11.42 hours and they are right if you drive non-stop, it took 14-15 hours for us to reach.
Perefect option for a quick weekend break, not much planning required just pick your car keys and drive but yes, book for accommodation before-hand as the only option here is Camp Roxx. There is a small 7 kms thick pine forest go give you that aloof feeling (Not suggested for peak summers as the place is on low altitude, but perfect for monsoons) You won't even get rare traffic sound here, did I mention that getting mobile signal is also little difficult here. 6 Hours drive from Delhi, nearest town is Nahan. Easily doable over weekend.
The major attraction here is emerald water of the Tehri Lake, having sky rising mountains at its backdrop coupled with cool breeze create a perfect base for one peaceful holiday. BTW the lake is an artificial lake created due to the Tehri Dam, one can spend some nice walking time here. One can do a small (5 km) trek from Sursingdhar which offer a bird's eye view of the lake and pumps your lungs with unpolluted air. Waking up early to watch the beautiful Sun-rise is something you are not going to regret. Stay options are available at Sursingdhar.
It is around 300 Kms from Delhi takes 6-7 hours to reach there via car, alternatively one can take a train to Haridwar or travel via bus to reach. As Tehri is a well-established town, accessibility via public transport is also good.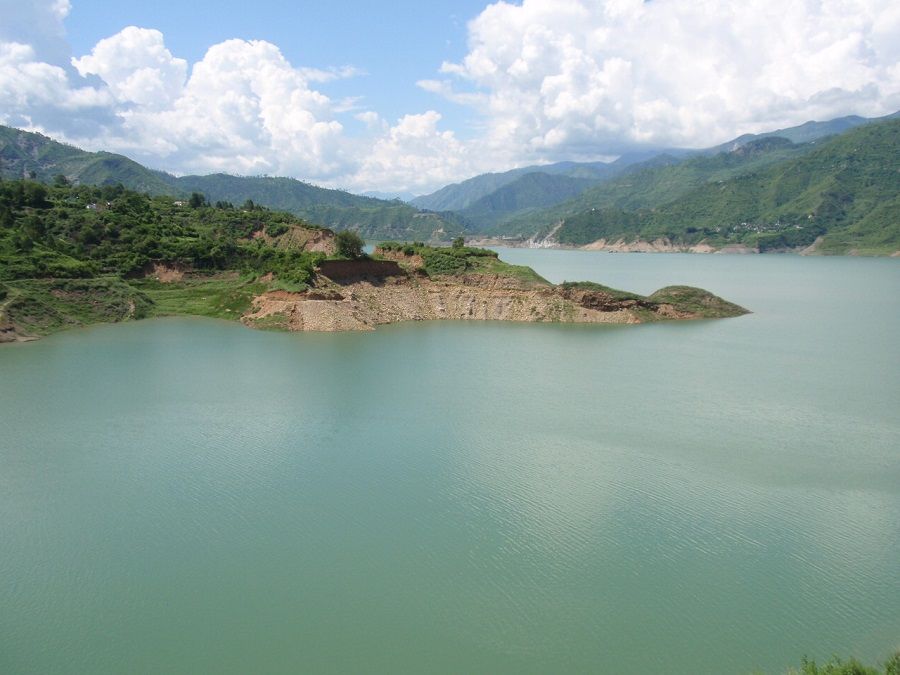 Bharmour is an ancient settlement, surrounded by the lush green mountains also the capital of Chamba for last 400 years. Majorly people go there for the treks in surrounding hills but if you are not willing to trek then also the city in itself is serene and the route also offers some breath-taking views. Manimahesh is one of the famous temples (out of many others) here.
It is little more distant from the other destinations mentioned here, but worth the effort of all the extra kms. Around 670 kms from Delhi, 14-15 hrs drive. Better alternative is to take a train till Pathankot and take a taxi from there, it will take around 5 hrs to reach from there.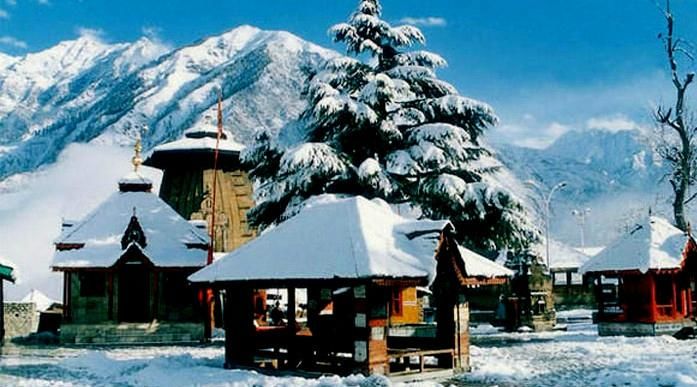 If you want to have a camping experience than this is the place to consider. Perfect way of spending a monsoon weekend away from the noisy Delhi traffic (not suggested in May or June as its not on high altitude). Feel the mountain breeze, soak the gentle warmth of sunlight, walk an unbeaten path and smile to the lovely villagers. There is just one or two camp site on the right edge of the mountain, the direction sign here is not good so you have to carefully look for arrows.
Around 330 kms from 6-7 hours drive from Delhi. Only stay options are campsites, and no restaurant.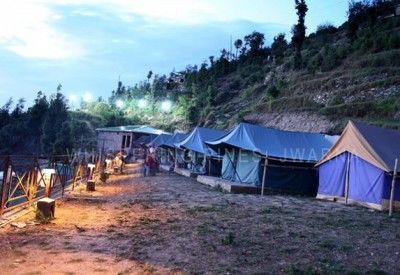 Frequent searches leading to this page:-
offbeat places near Delhi, offbeat weekend getaways from Delhi, untouched places near Delhi, offbeat himalayan destinations, unexplored places in himalayas, offbeat weekend getaways from delhi, offbeat destination near delhi, offbeat himalayas, offbeat places to visit near delhi