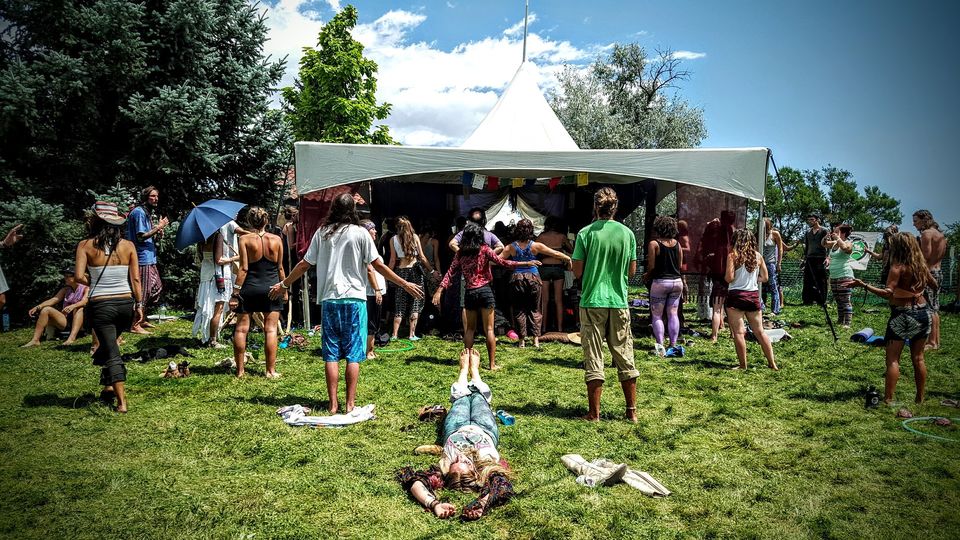 It was the summer of 2013 when I had joined the American Library in Delhi to enlighten myself without actually having to travel the world. Not that I have anything against travelling, but it's just difficult to find ample amount of time to travel as much as one wishes to.
If anybody has ever been a member of the American Library at Barakhamba Road, they would vouch for the fact that there are actually more foreigners inside than there are Indians. I didn't complain though. I briskly looked for an exotic book and sat at a table. Only 15 minutes had passed when a firang woman came up to me and asked in broken English, "Can I sit here?" I obviously said a yes. She sat down and got completely engrossed in her book for the following hour and a half. I had got bored and got up to go outside for some fresh air and snacks. Out of courtesy, I asked the woman across the table if she'd want to have lunch. She agreed and we went outside.

An hour into our rendezvous, I had got to know quite a bit about her. That's coz she actually talked a lot. Her name was Clara and she was Spanish, but she preferred to call herself "the citizen of the world" because she loved travelling. She talked very passionately about all the places that she had been to in her life and how travelling was the only thing she really cared about. "I have been to 47 countries," she proudly quoted, "but none has brought me more delight than India has." Surprisingly, I was very proud to hear that, even though I was hardly a patriot.
We started meeting everyday since she was also a member of the American Library. She was working for a leading international NGO, and was posted in India for the past 8 months researching on the varied ethnicities here. This allowed her to spend all her time either in the library or on the streets. While I, on the other hand, was jobless, and hence could accompany her to any place wherever she took me in the name of research. It was immensely fascinating to be able to see your own city in a new light from the perspective of an 'outsider'. Her English was not the best, but boy she could communicate well with her face and gestures.
Clara and I started hanging out together a lot even post our library timings. We used to go out for a couple of drinks to the most classy as well as the most shady bars of Connaught Place. I swear, during that time I could boast of being even more informative than the Zomato app in terms of drinking places in CP. We even drank in the dark, tawdry alleys of the place. Randomly sitting on the pavements and talking about all the beautiful countries that she had visited had become our favourite pastime. And it was around during this time that both of us knew that it was the feeling called love that was keeping us together. Although she was 30 years old while I was just 25, age never felt like a hindrance to us. I started going over to her apartment in Hauz Khas Village a lot where she lived with some more Spanish friends. She even introduced me to her parents and siblings via Skype. It was like a fairytale. But it had something else coming.
She had been travelling frequently within India for the past year and a half. Varanasi and Spiti were her absolute favourites. We had travelled together just once and that was to the backwaters of Kerala. To say the least, that trip was a massive failure. Since I'm not much of a traveller, I prefer being comfortable on the trips that I take. On the other hand, she, being a borderline hippie, would not care one bit about comfort at all. While she was very outdoorsy and extroverted, I was a control freak and introverted. While she loved to interact and dance with the natives, I would prefer to stand on the periphery and watch. I think ours was a classic case of a tourist vs traveler. This major contrast in opinions probably didn't dent our relationship, but she never asked me to travel with her after that. And since her research and perennial wanderlust demanded her to travel extensively, we started seeing each other less often. I had sensed that it was the beginning of the end.
The end did come soon enough. Her NGO wanted her to travel to Peru next. I was obviously distraught when she told this to me, but I could see the sheen in her eyes while she talked about it. Vice versa, I believe she could see the sadness in mine.
"Will you come with me," she asked.
"Do you want me to?"
"I do and I do not."
"What do you mean by that?"
"I love you and I want you to come along wherever I go, but I know you don't want that in life."
"You're right. So would you stay with me in India," I selfishly asked. "No. I can't stay here in India. You know I took up this job because it allows me to travel. And to travel is all I want in life.""So I guess it's goodbye."
"I guess so.. yes."
Clara left India a week later. She was probably a bird that could not be caged. I obviously still miss her because we shared the most amazing year in a fulfilling relationship wherein I learned a lot of things from her, especially the capability to dig beauty out of everything. I guess these world travellers are a different breed altogether. They are in an eternal quest to explore the world, with or without an opportunity. Clara was one of them. I'm happy we were together, albeit for a short while. We still talk. Currently she is discovering the ruins of Phnom Penh while I tell you this story out of the 15*15 room of my bachelor pad in Gurgaon.
Funny, eh?