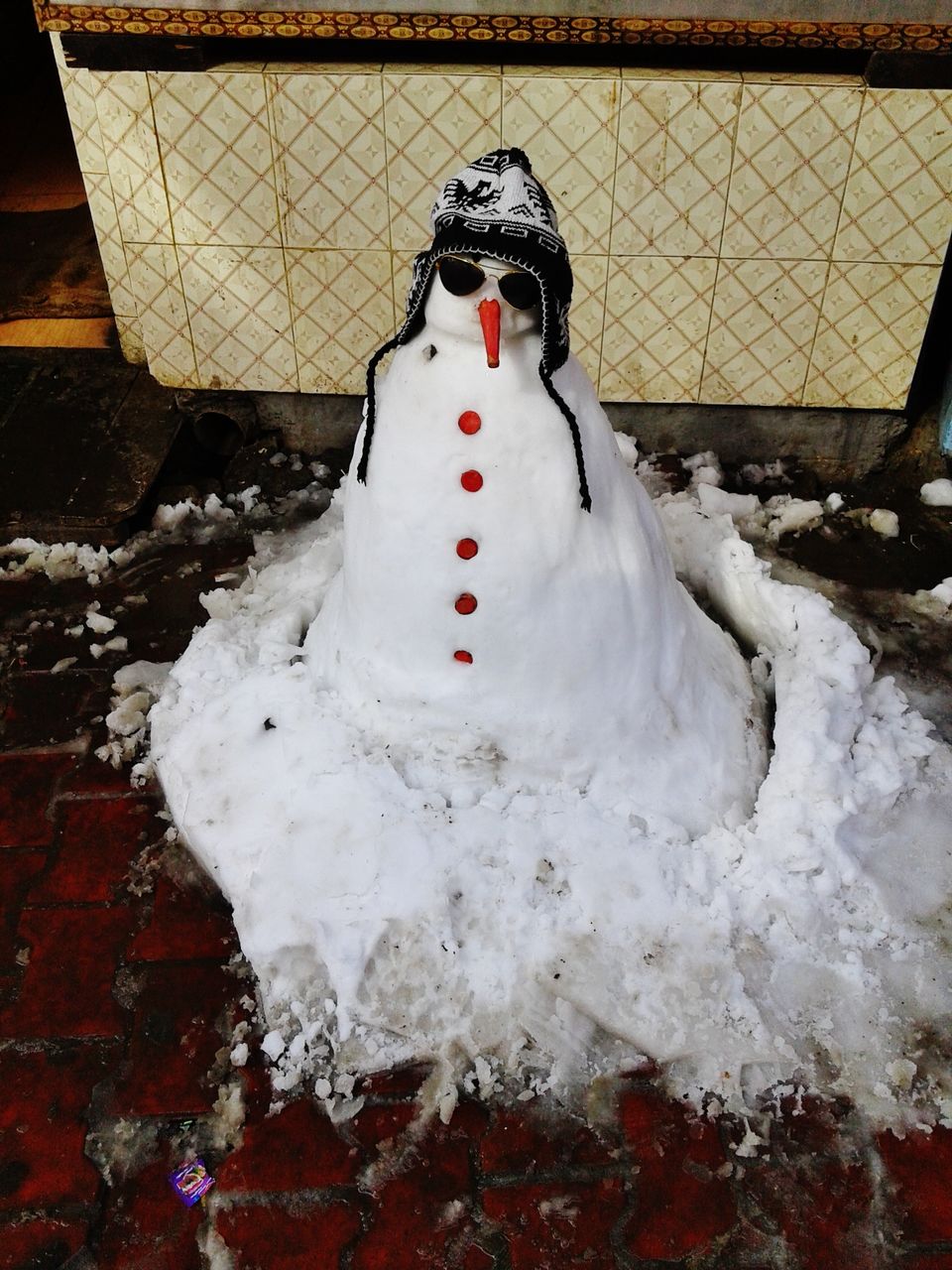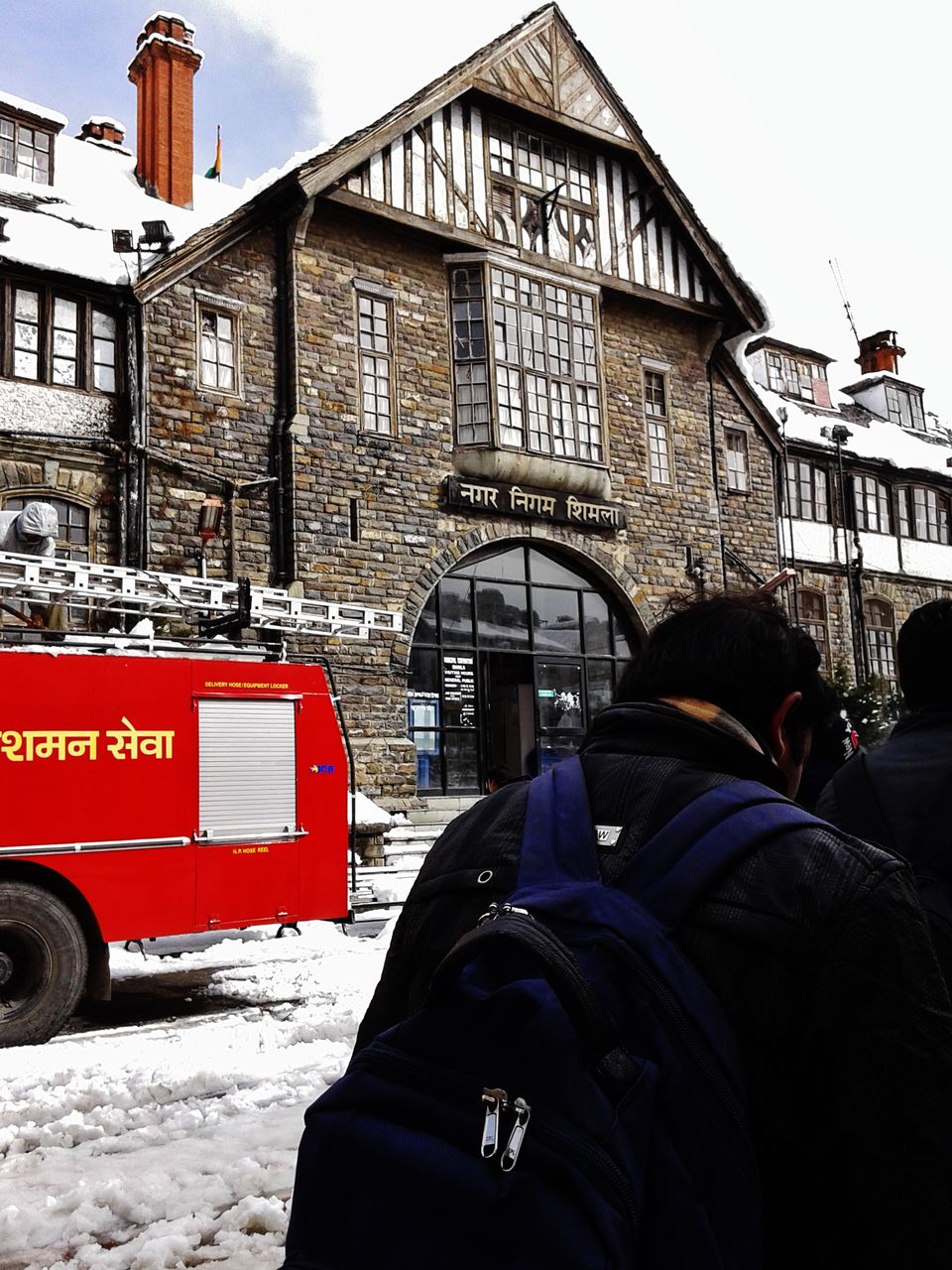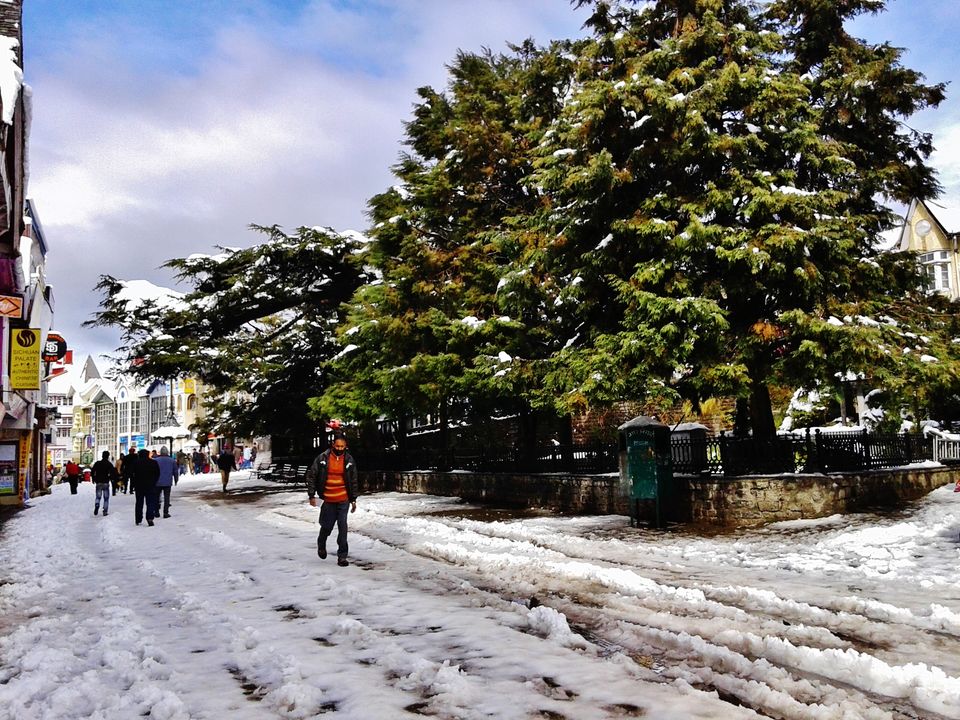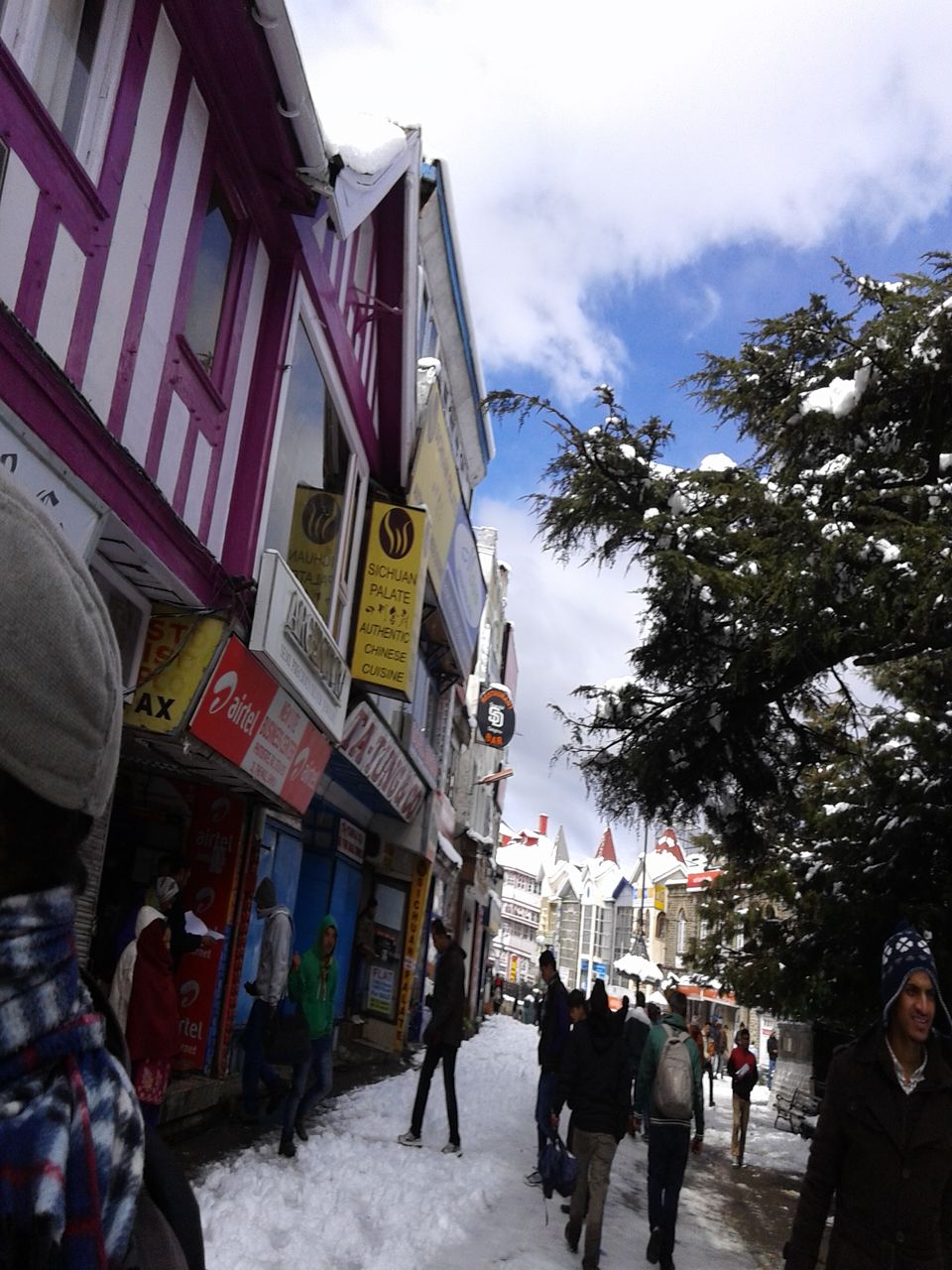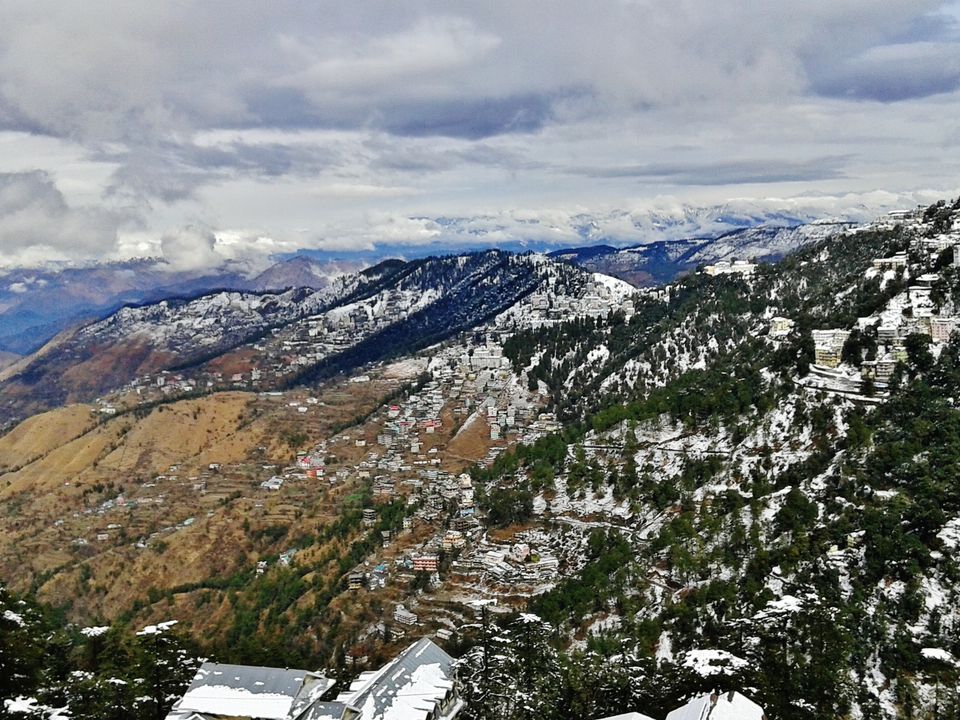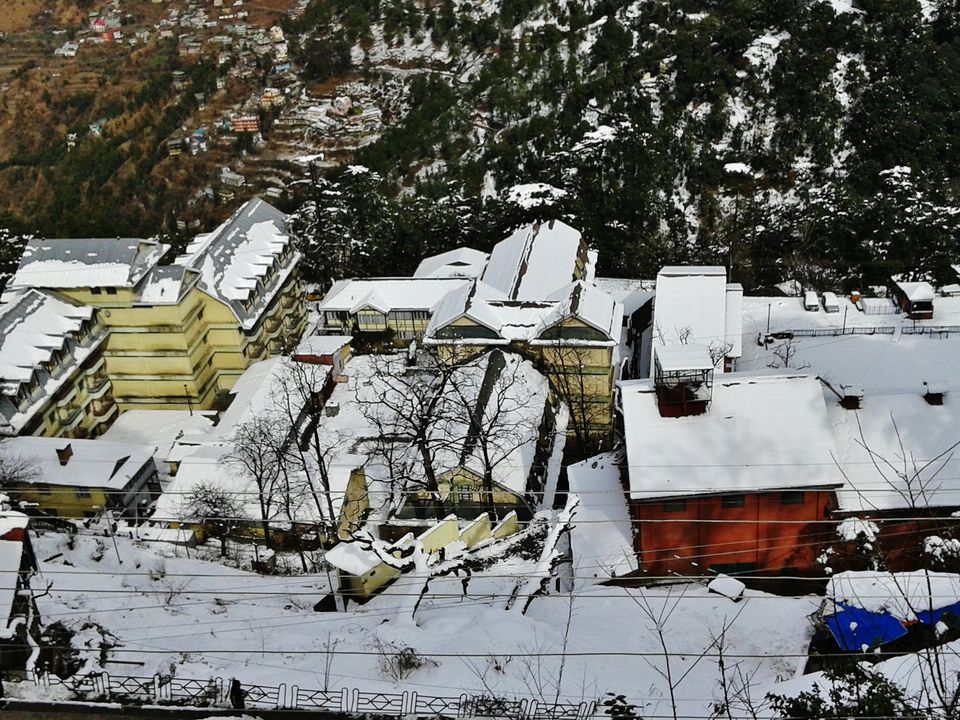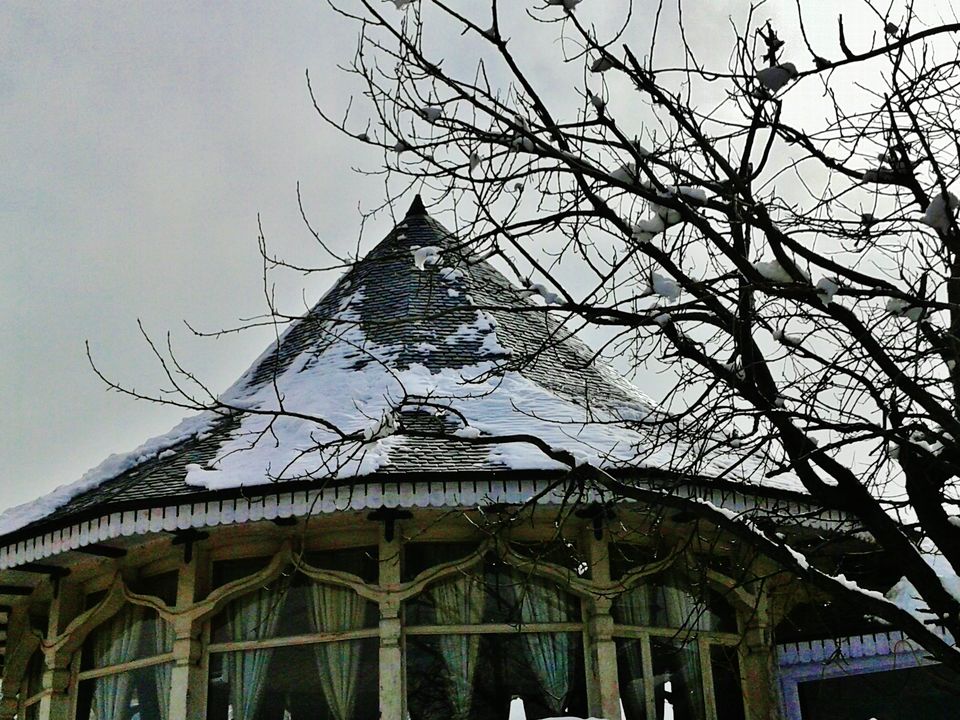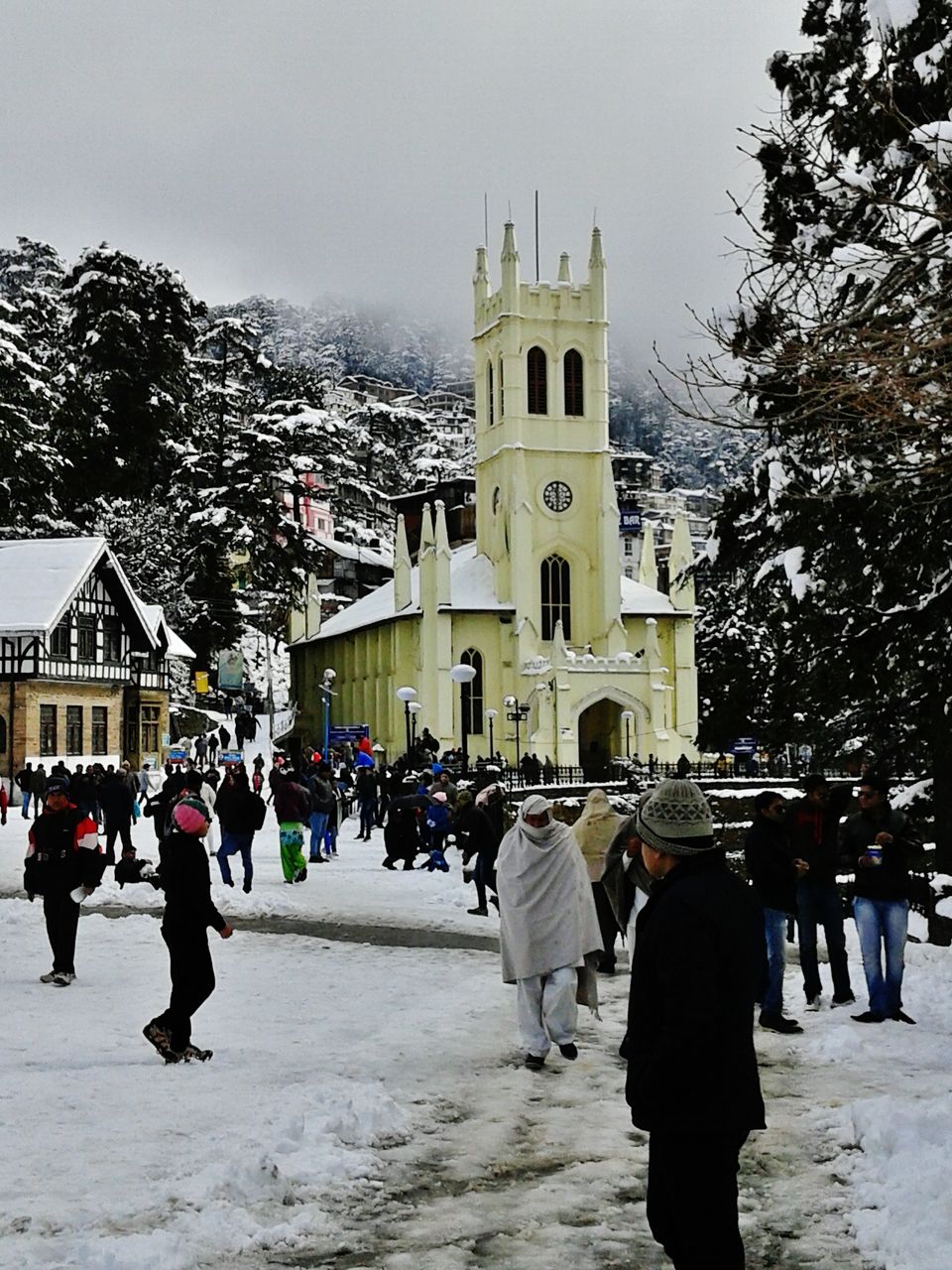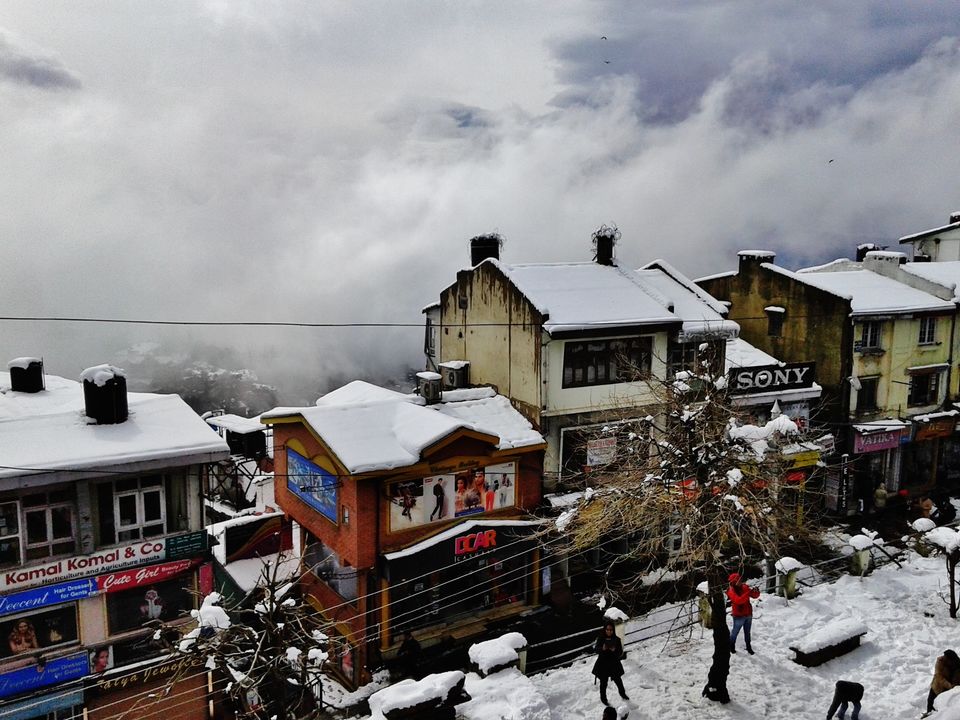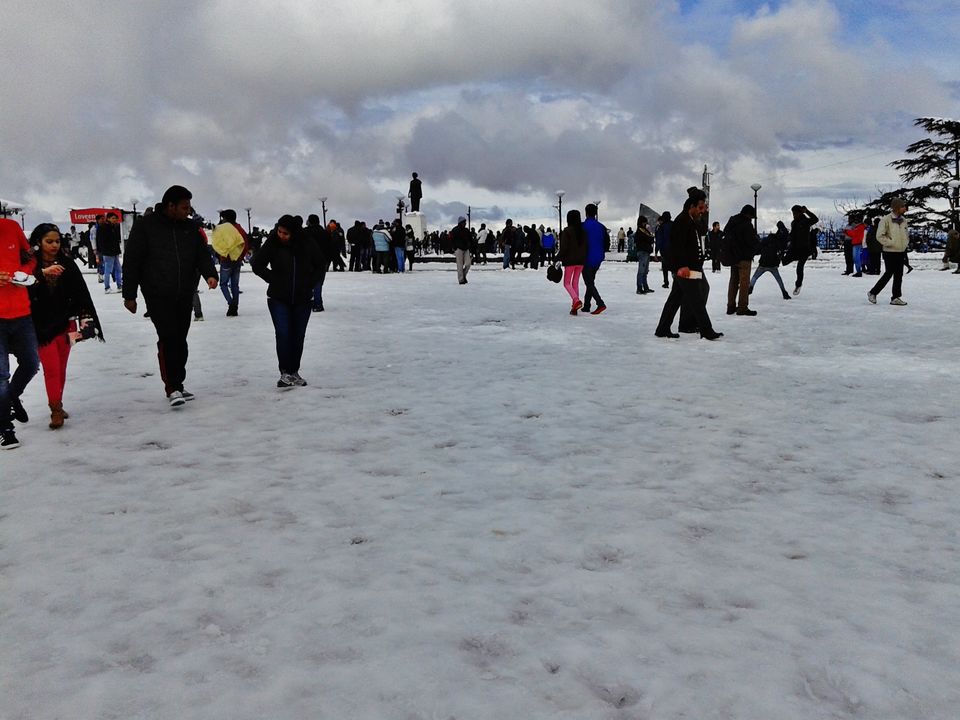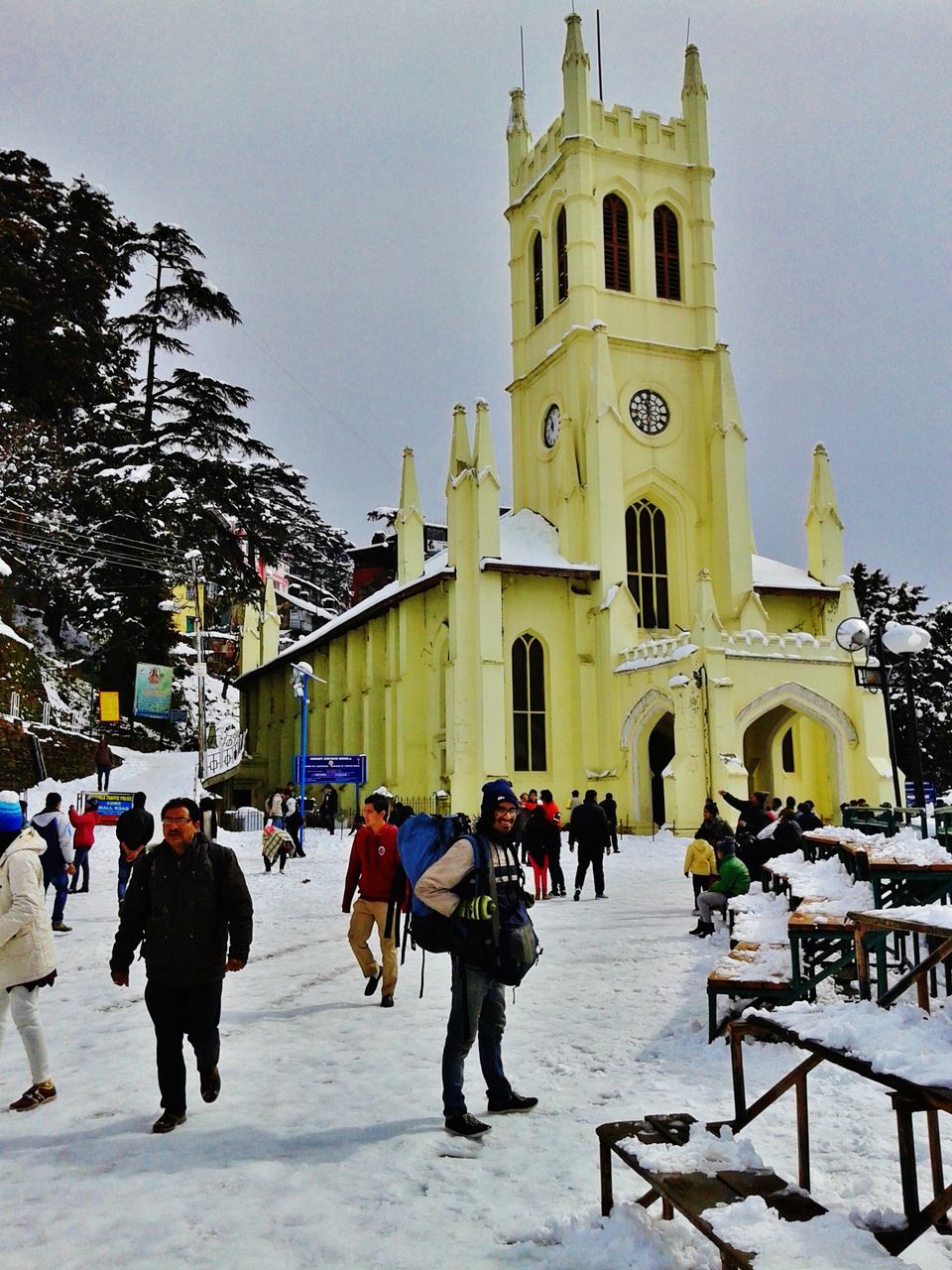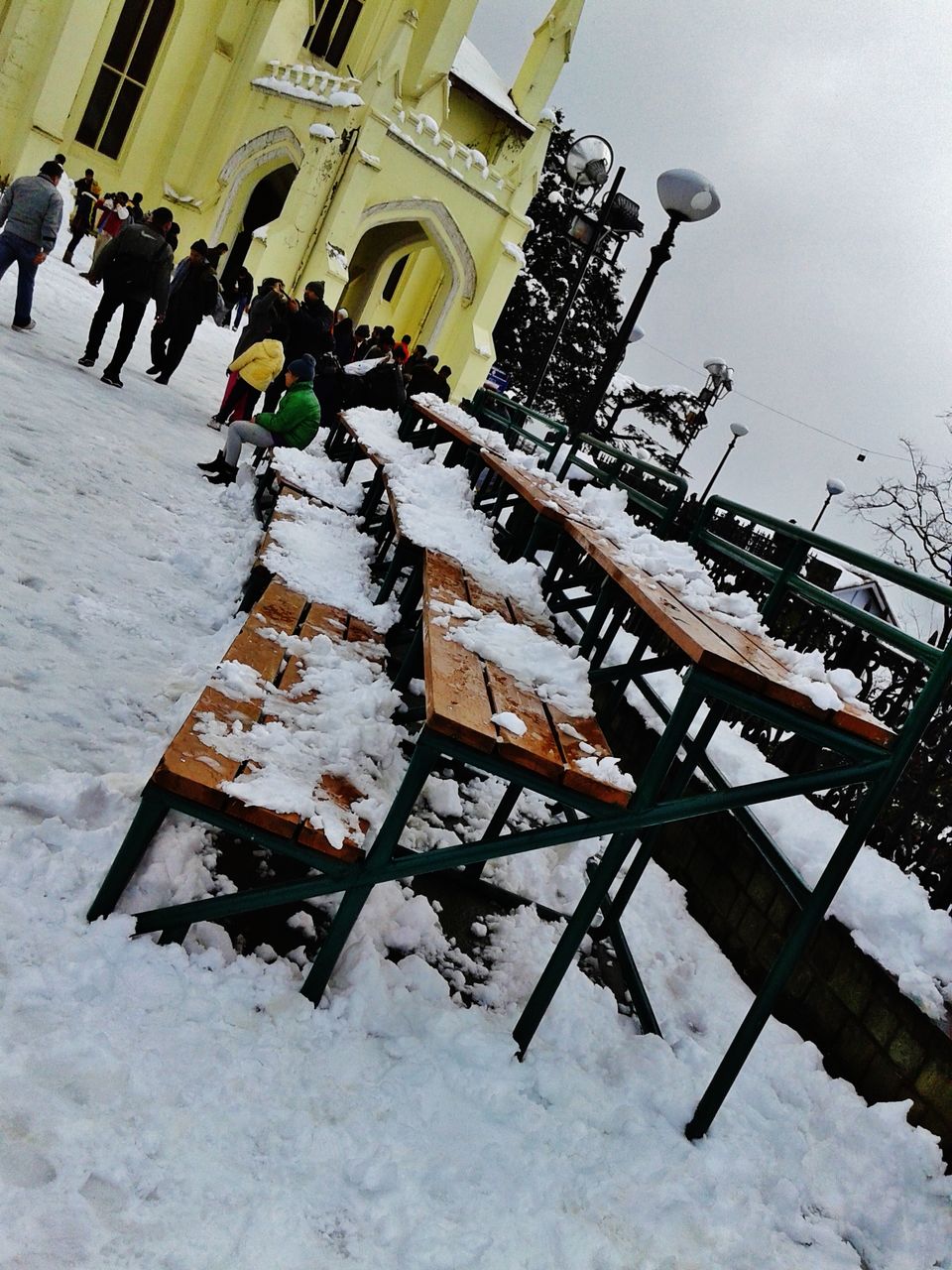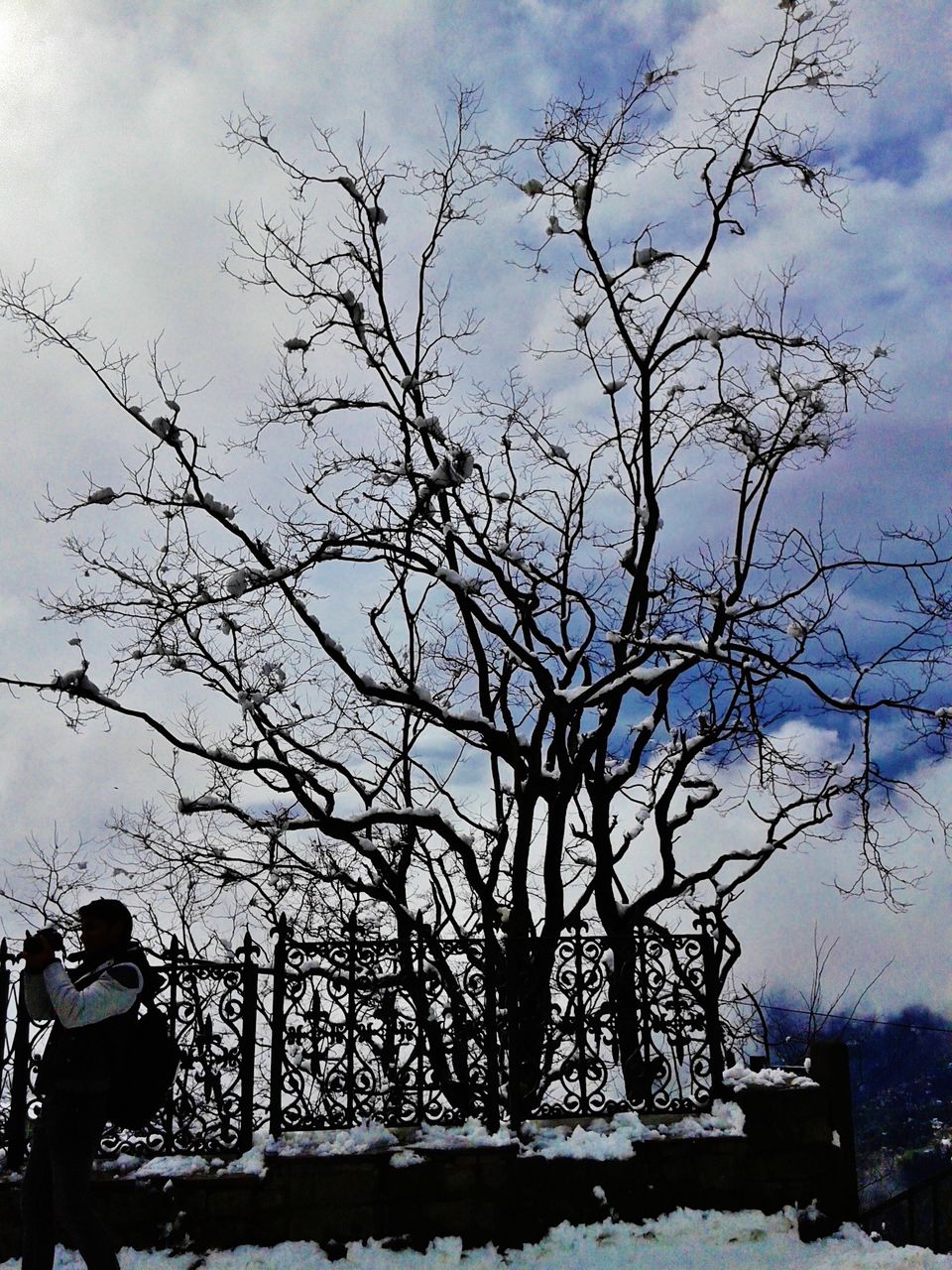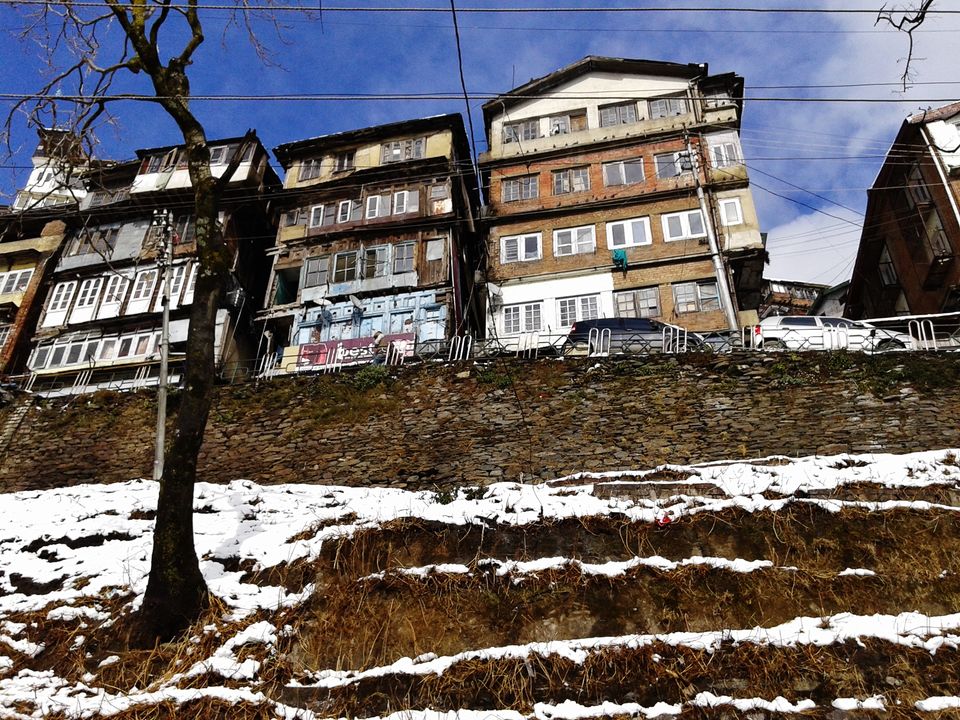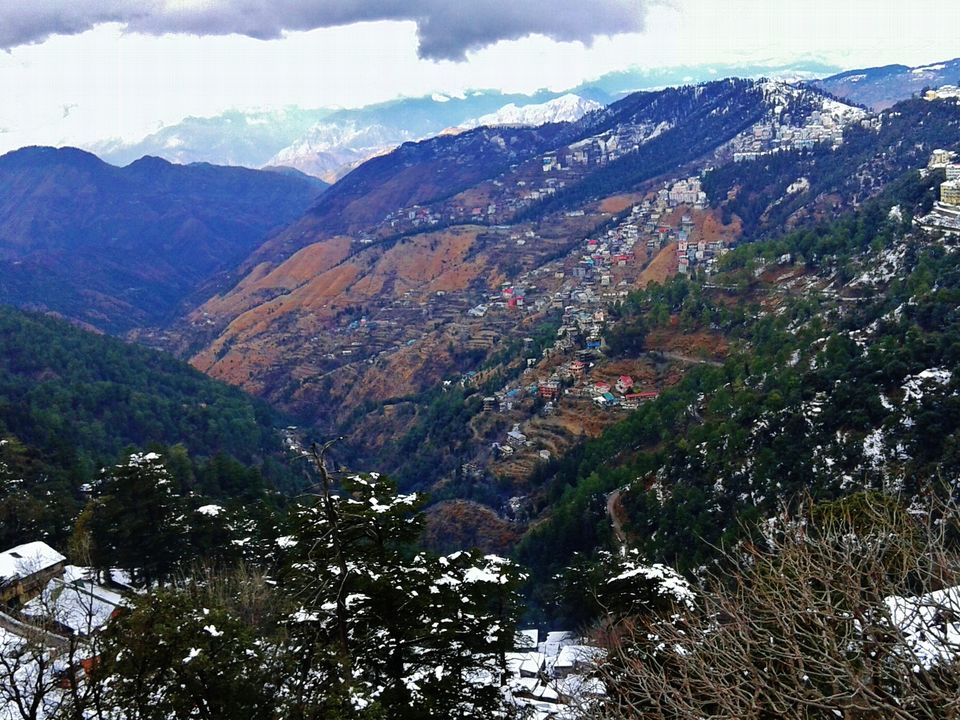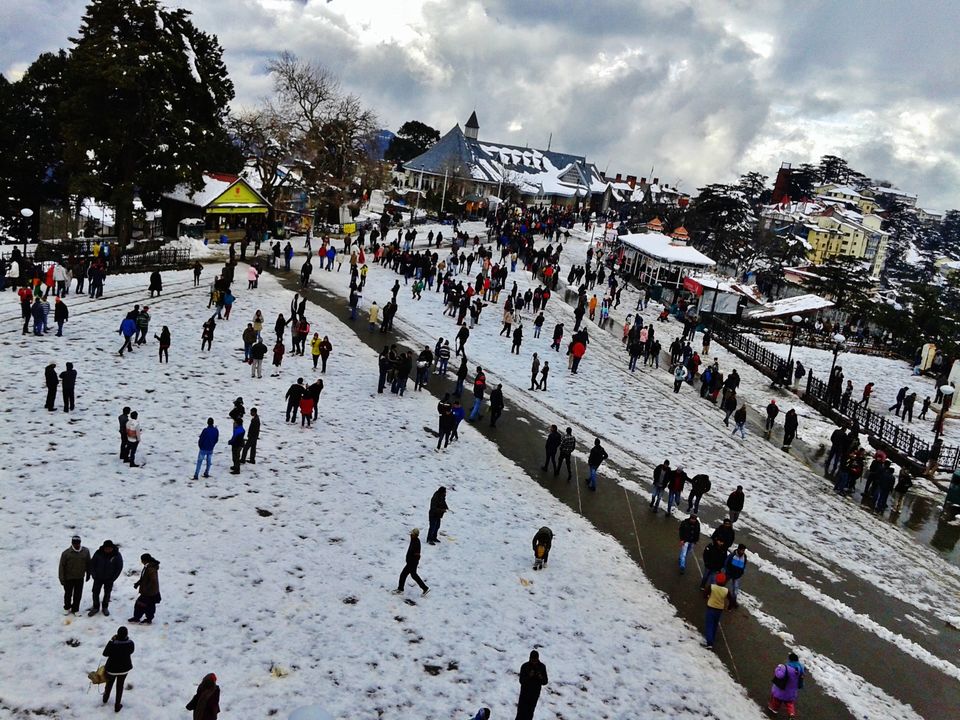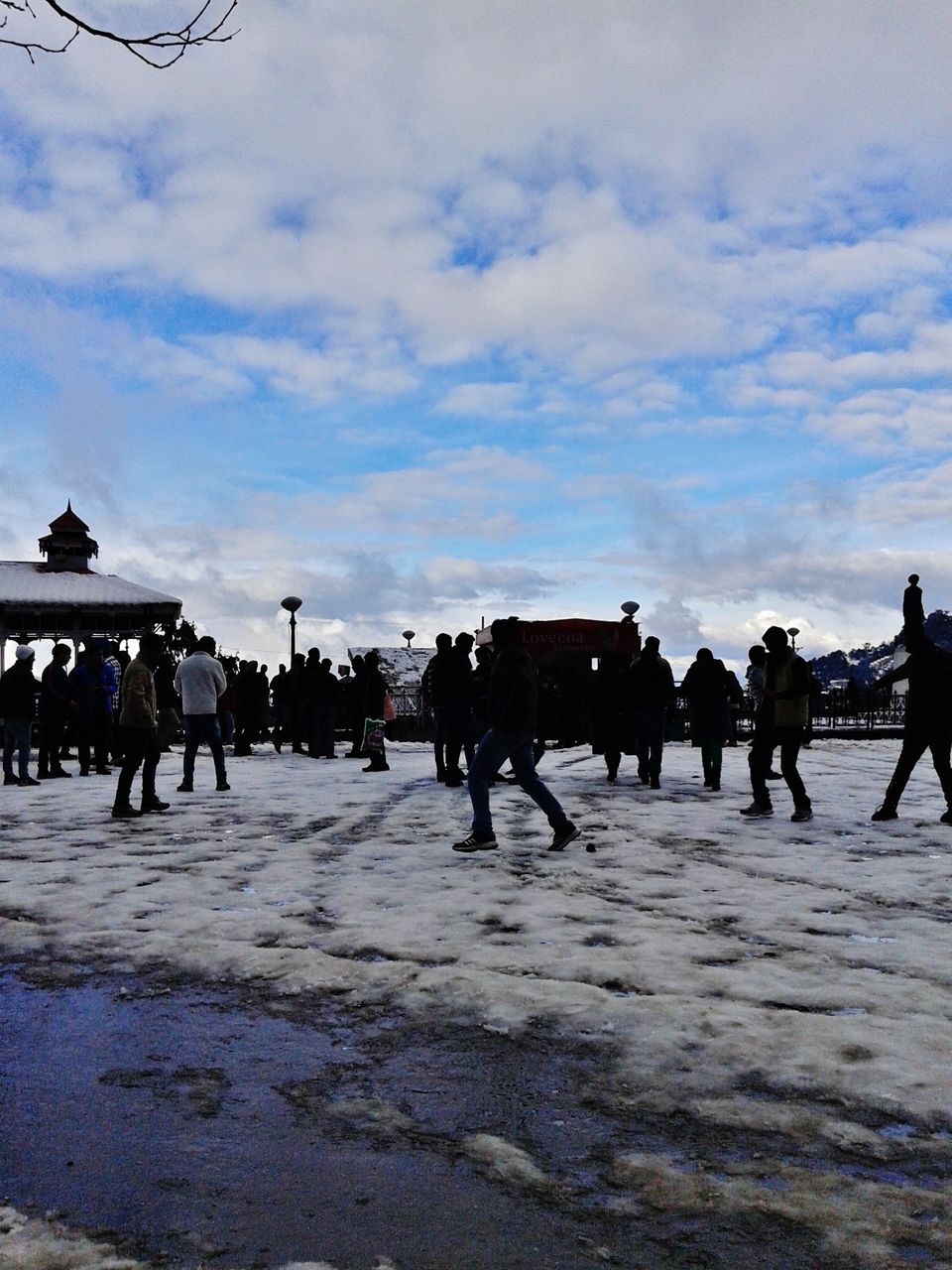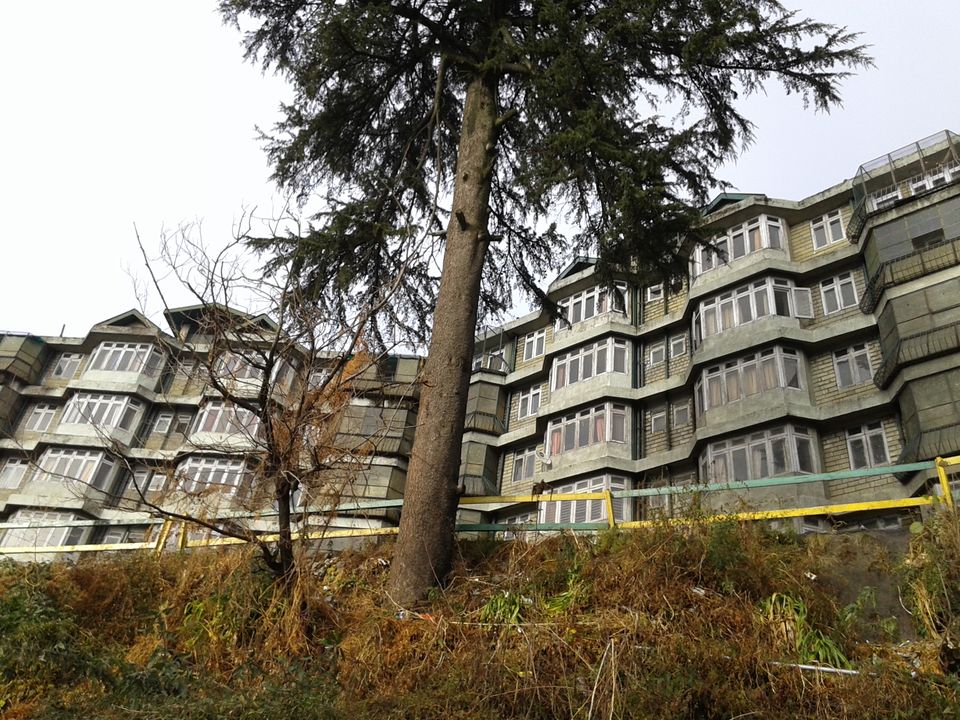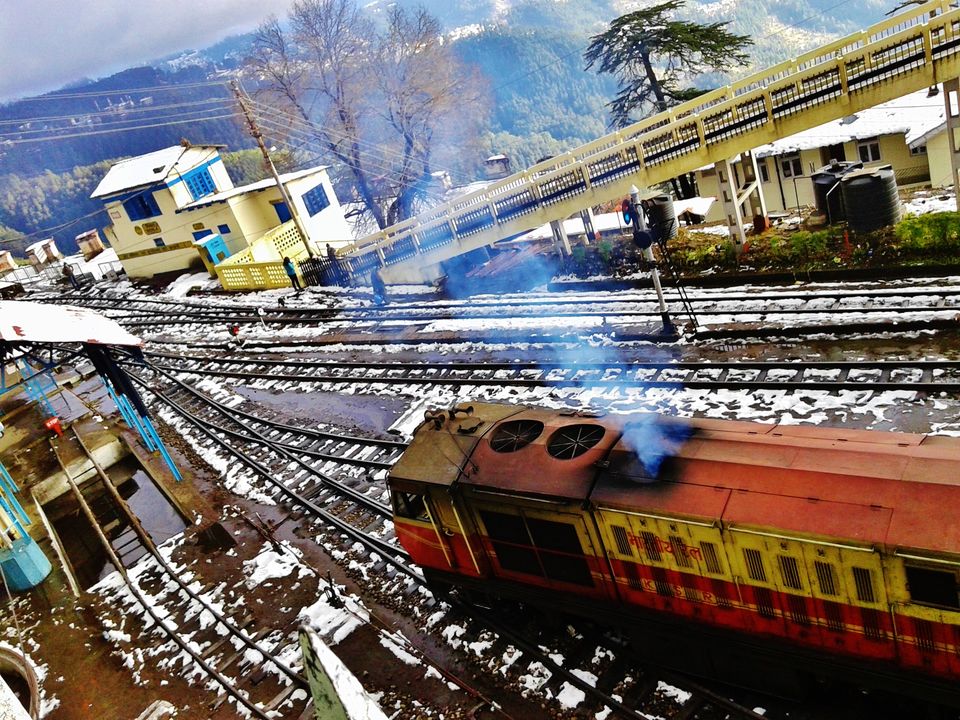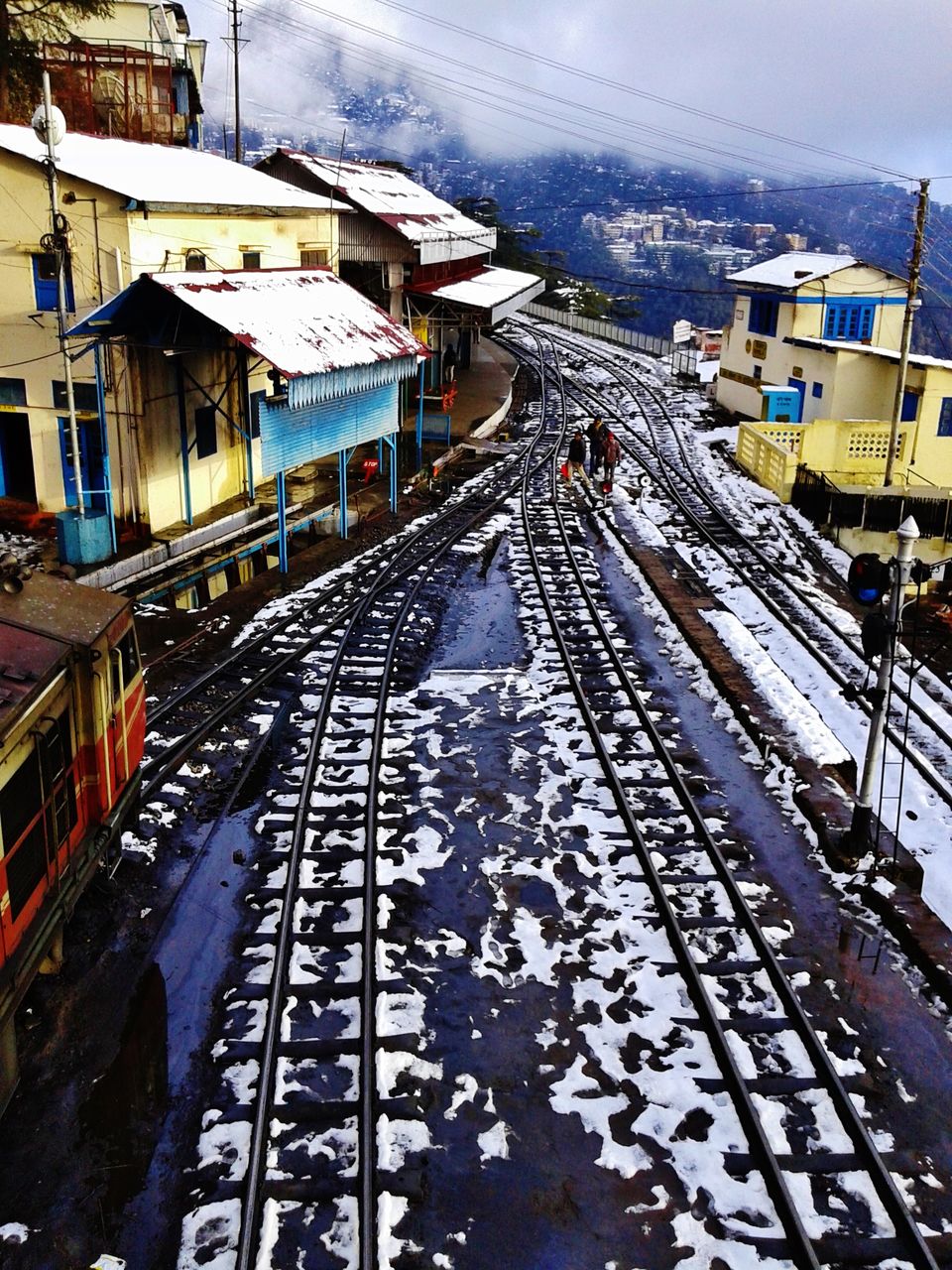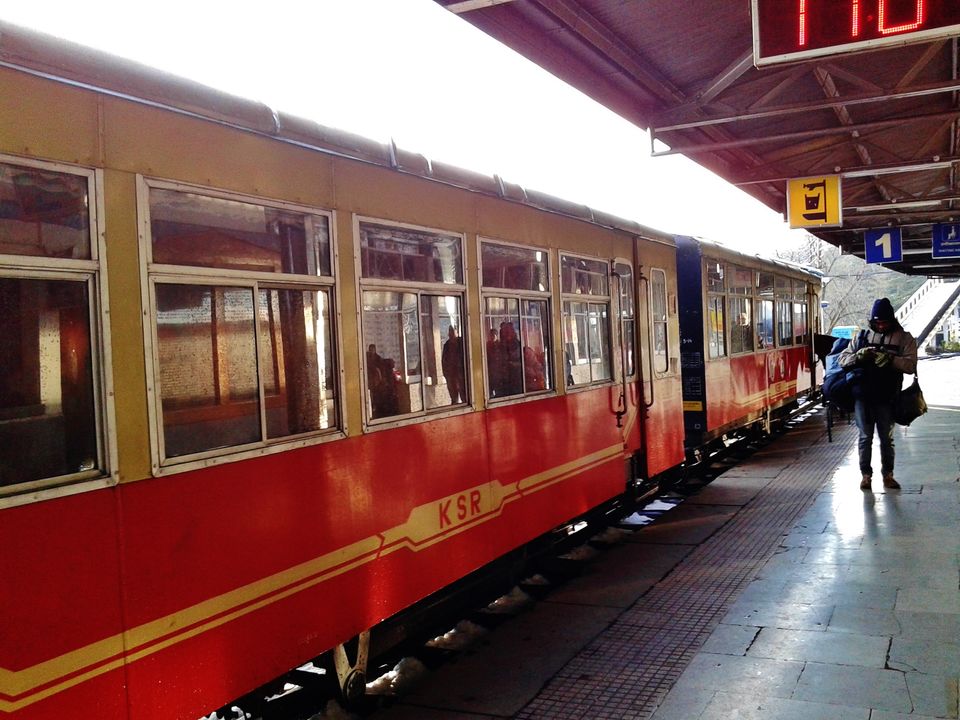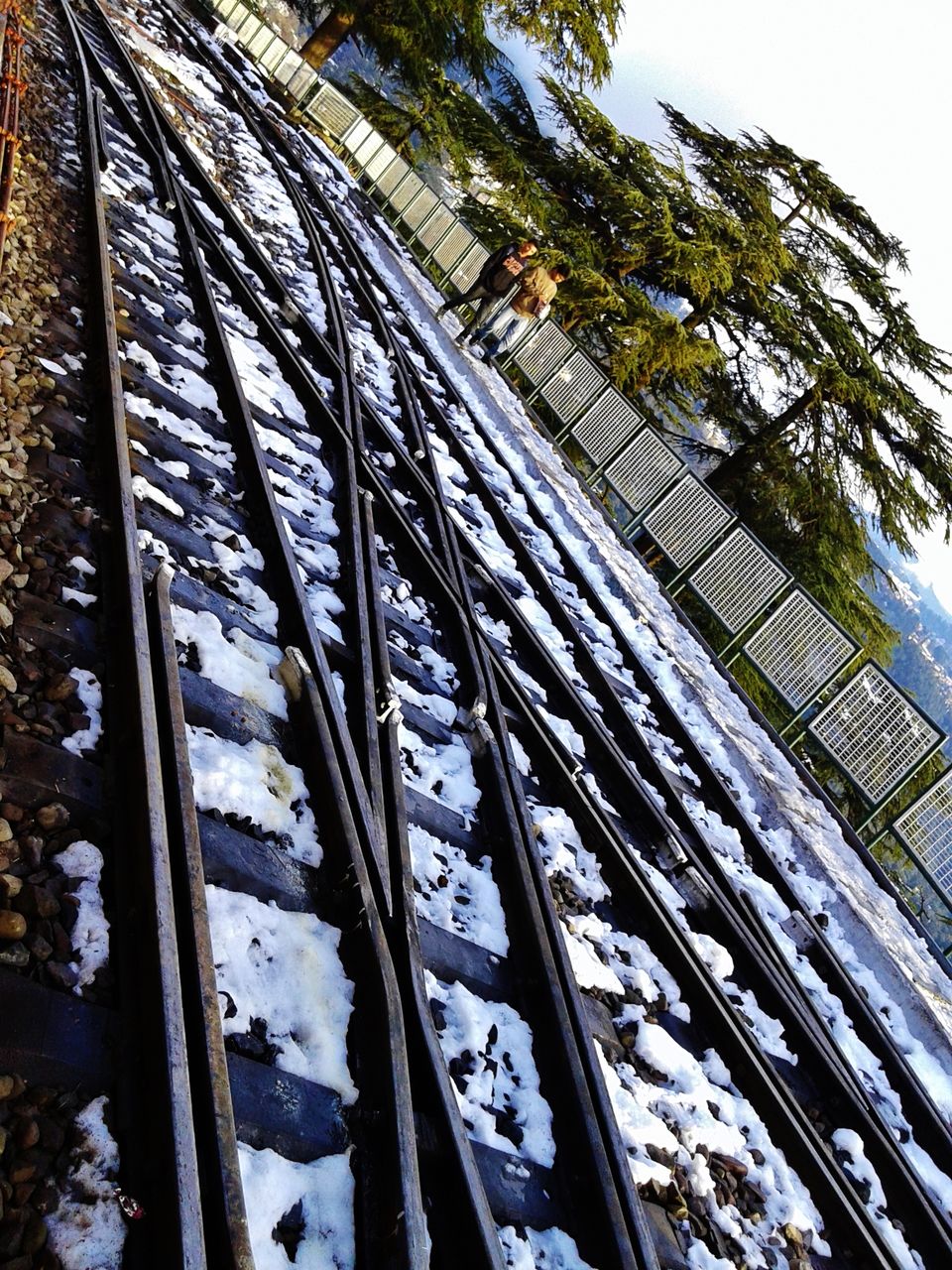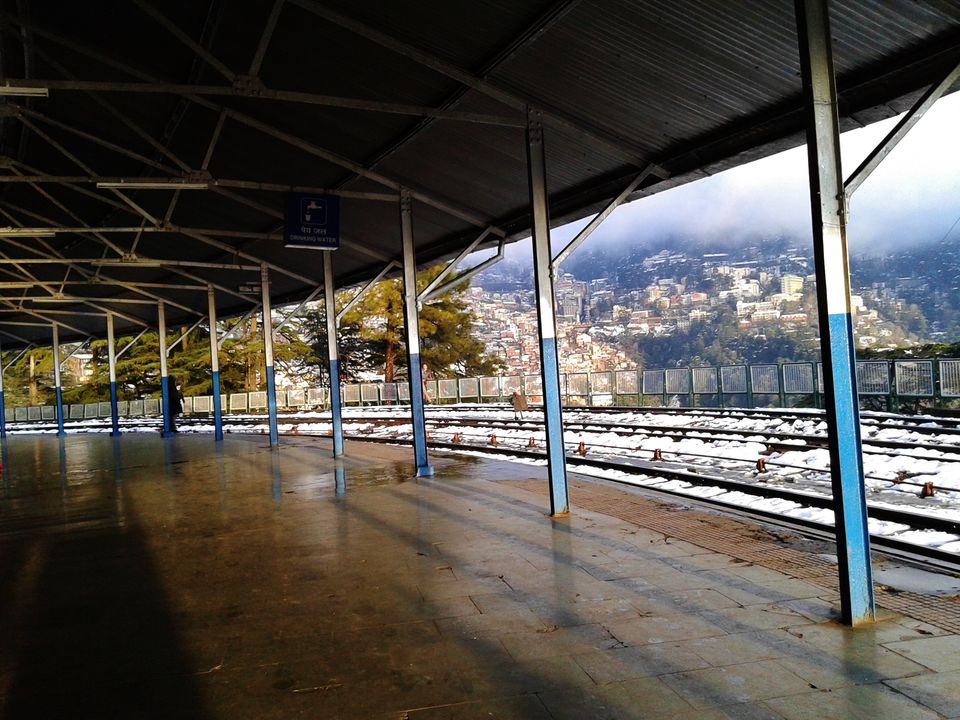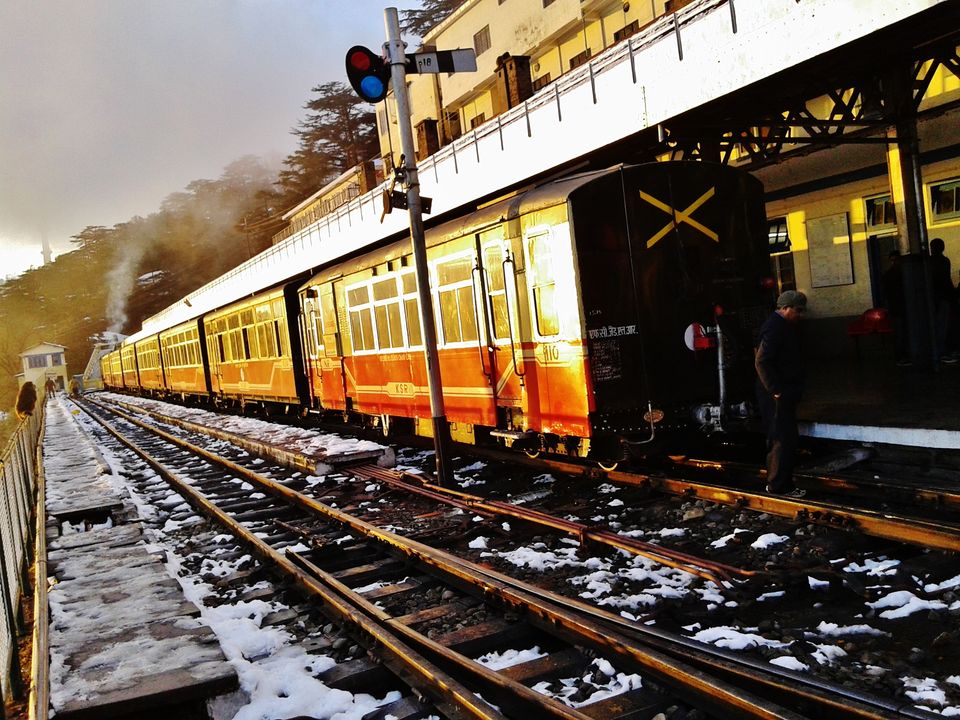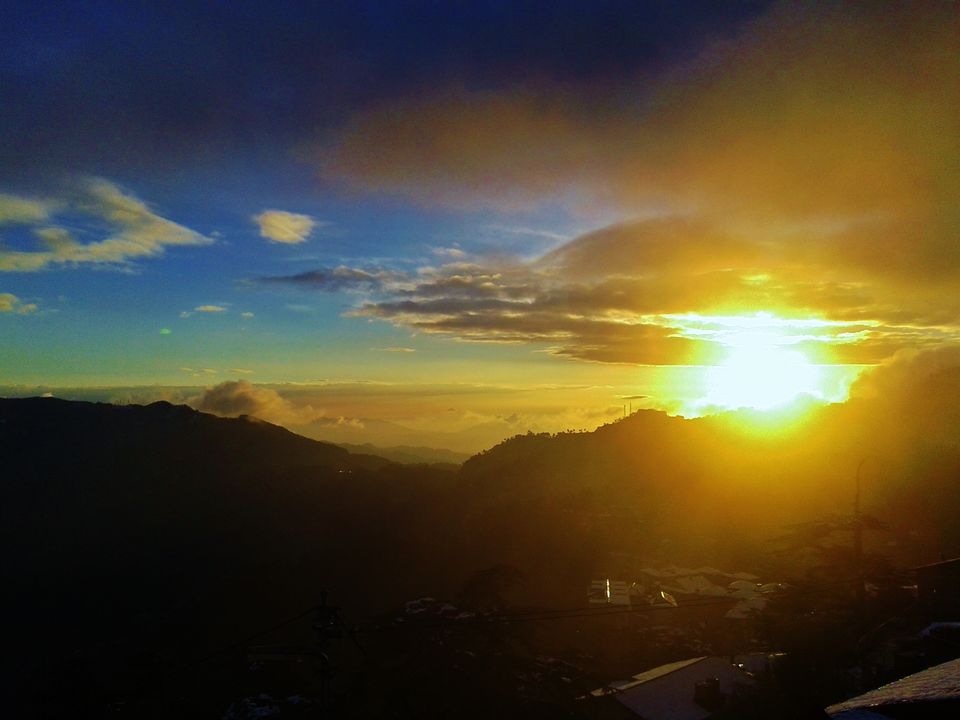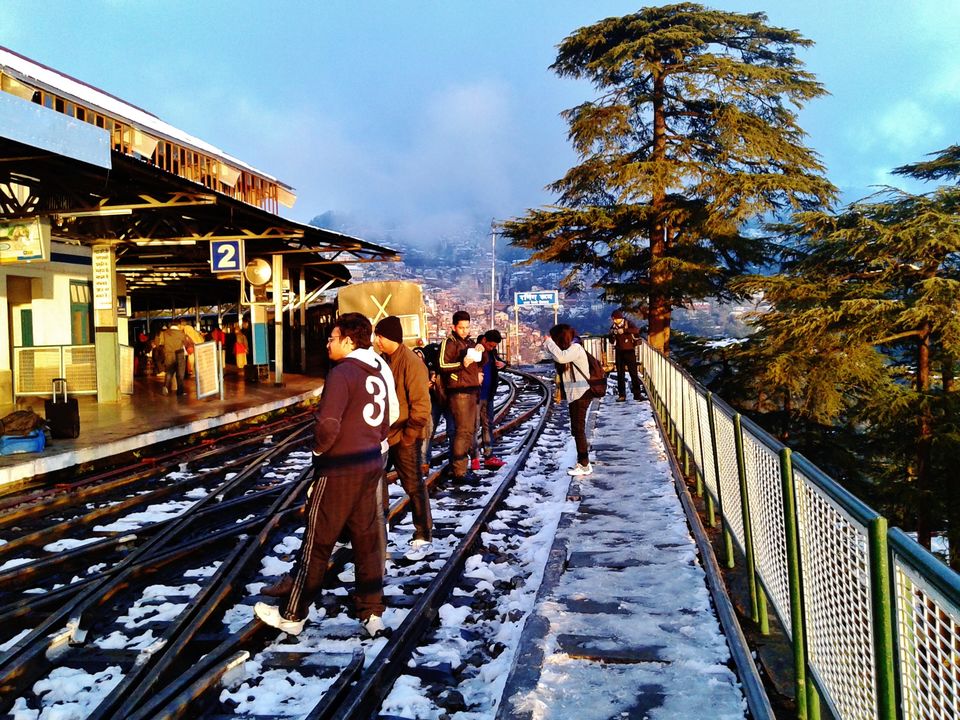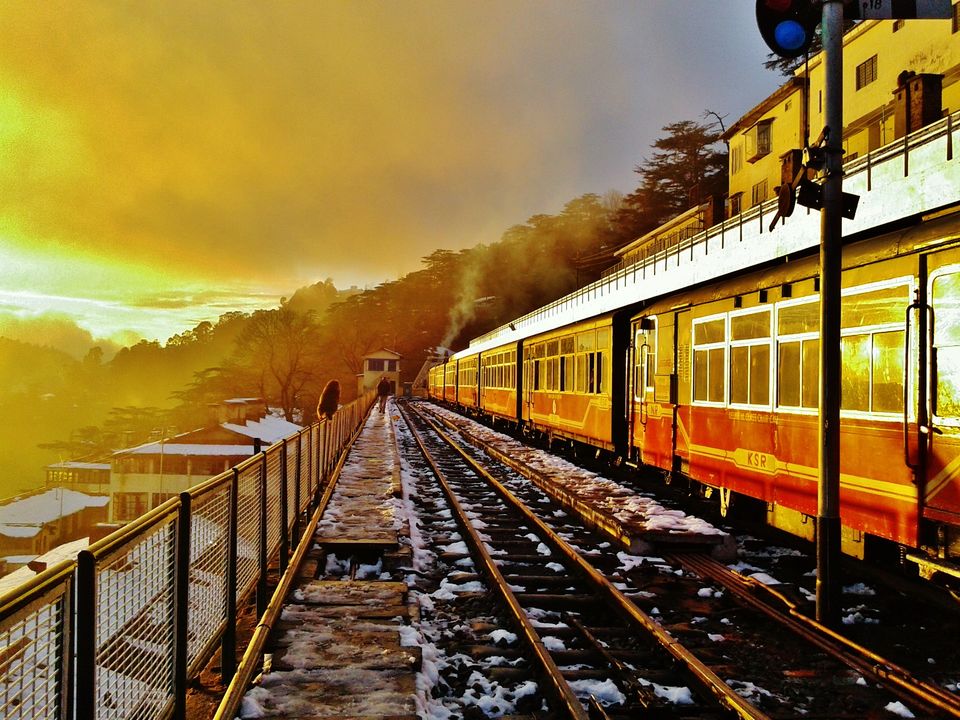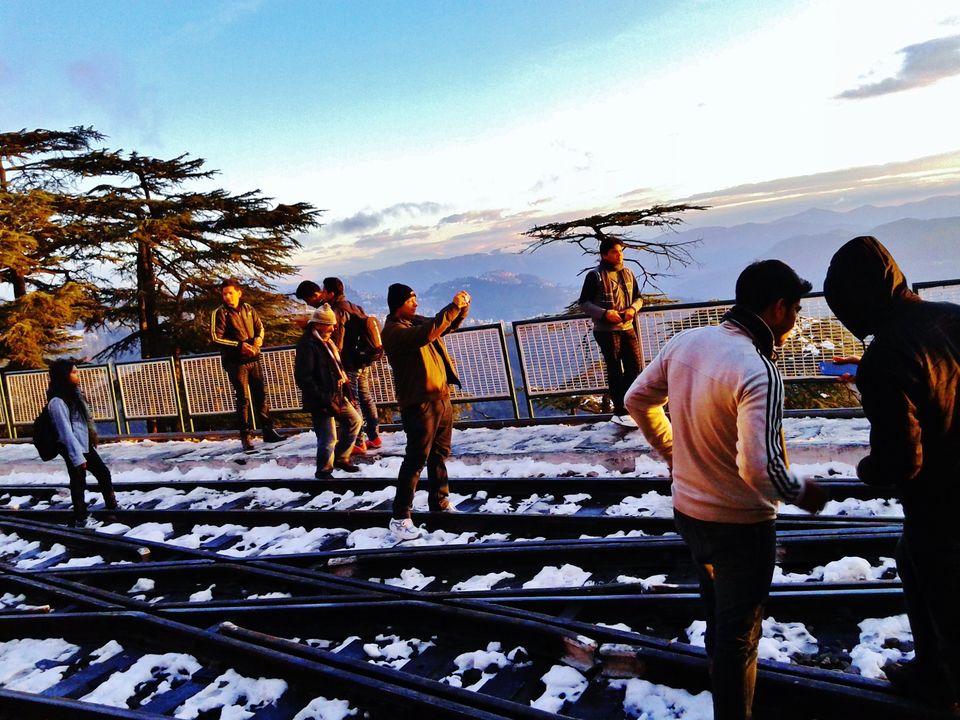 Anybody who has been following me on Tripoto or has come across any of my travel stories would by now know that I love travelling on a shoe-string budget (I don't know if there is a word for travels cheaper than that) and take the journey as it comes. There are almost no plans and nothing specific to do, only the desire to explore- things that nobody mentioned, places that I still can't convince sane people to go to as they don't offer something that can be explained and publicized, they are just there and as they say- Beauty lies in the eyes of beholder. Anyway, let's get back to the journey. This is about one bizarre trip to Shimla that I had quite some time back. initially, I felt there was nothing much in this story to be told to the world, but there are a number of people who just wish to travel, but don't, saying that there isn't enough money or there aren't enough people to go with. All it takes is- the desire to move off your ass and go out, like I did.
I hadn't ever seen snow. I had been to hill stations with family members quite a few times, but most of them were in the summers, when all my fantasies of experiencing the snow around only resulted in disappointments. The most I could ever get was a spine- chilling hailstorm in Kufri, that too, is a memory of the long past.
So one Friday afternoon, while having lunch at Cyberhub, Gurgaon with my office colleagues, I got an idea that it might soon snow in Shimla. At that moment, I decided to move to Shimla in the evening. I had nobody who was going with me from those guys though. I called a friend, who was still in college to join me in the evening, he instantly agreed.
I reached ISBT Kashmiri gate at around 6.30, booked 0ur tickets for 300 bucks each and waited for Aashish. Aashish came with a story, he had just abandoned his pg after a bitter scene and was carrying a lot of stuff in his backpack. The bus moved off Delhi in about an hour. We were tired, and were sleepy, though we never really slept. And I was fully awake once the bus had arrived at Parvanu. And yes, as the bus entered the outskirts of Shimla, I could see white flakes making it's way into the window to hit my face. It was 4.30 in the morning and it was snowing.
The bus made its way towards the city and all we could see was whiteness, all we could hear was locals talking about the first snow of the season and the blockage snow had created ahead. Exactly at 5, the bus left us stranded at the bus stop amidst the heavy snowfall, when we were wearing clothes that were not at all meant to face the snow and were getting wet. The sun had not rose, and there were no traces of sunlight anywhere, but everywhere around me I could see a whiteness that I had never seen before. Some guys from nearby guided us towards a hotel and we followed them, trying hard to stand on the snow. They instructed us to walk on the fresh snow and move quickly. We got into our rooms, had tea and watched across the window, the picture perfect view of snow. I had to go to the ATM to take out cash to pay to the hotel, and I had the fun of slipping twice in the snow and sliding through it and covering myself in it. But, I was smart enough to make my way back to the hotel without tripping any more.
Having realized that it wasn't going to stop snowing for the next few hours, it did not take us long to slip into the comfortable quilts. By 10, it had ceased snowing and we moved out. We were in the middle of the market and shopkeepers were busy clearing the snow from the rows of steps that covered the market. Some of the younger guys had made snowmen in front of their apparel shops, while others were engaged in the task of shoveling off the white nuisance in front of their shops in a clockwork manner. we had to take precaution to walk on the right kind of snow to avoid slipping. Taking the Shimla Lift, we reached the Mall road which was already abound with people going gaga over snow. I took out my camera, and it failed me. I had charged them fully, a day ago and they disagreed to work. A major decision was made at that point – new camera. But that was to happen later, I turned towards my phone for the pictures. Eventually, it was fun to not have my camera degrade my communication with the things around. We had snacks at one of the nice places around, and kept walking. Yeah, this was one of the reasons I did not have much to tell about this story. We kept walking, and walking in the snow. If you know the pleasures of walking unintentionally, just moving around without a purpose and being there in the moment, you would know what I mean. The snow was melting and mixing with mud, there was a lot of slush and my shoes gave way. though they were woodland and made of rubber or something akin, the straps could not tolerate the sharp ice and fell apart, my socks were wet and I still kept walking. And it was fun. By 4, we had another round of pet- puja, and walked towards the railway station.
Shimla Railway station is a heritage site and is one of the most beautiful stations that I have come across. There were tourists from Punjab who had heard of the sow fall in the morning and had just reached. They were bustling with joy, clicking pictures and why not, it was picturesque. We got new socks, and had a good laugh at ourselves when we saw Alia Bhatt wearing the same socks in a scene in the movie Highway a few months later. Our Shimla- Kalka train took off the station at about 6, and it was slow, really slow. But yes, the toy train experience was something that was long awaited and got fulfilled. We woke up when we reached Kalka at 23 hours. I took two general tickets to Delhi in a jiffy and ran towards the train that was standing there. Of Course, it did not have seats, or space at all. We stood in the train for 2 hours until it reached Chandigarh; got down there; checked out the train schedule and decided to take a bus to Delhi which we boarded at 1.30 am. And the morning saw us in Delhi, with Sunday there to wipe off all the fatigue from the past few days.