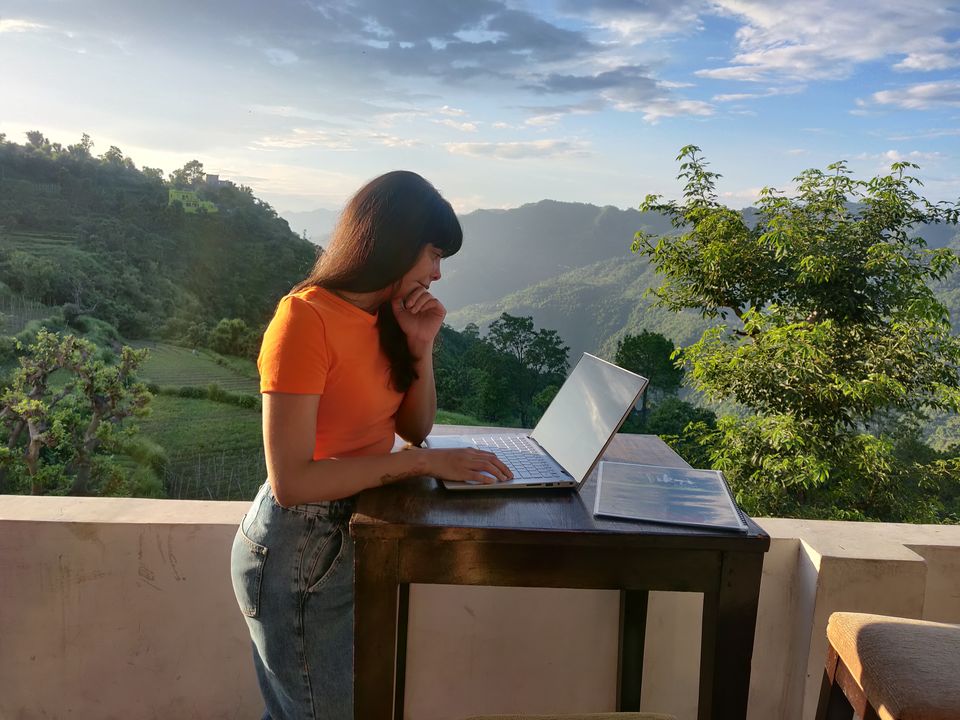 Cover : Photo by Dessidre Fleming on Unsplash
"What to pack for a long stay?" is a frequent question I get from my friends and colleagues when they're looking to put their remote jobs to advantage too and work from anywhere. The Covid-19 pandemic did bring across a revolution, in good ways and bad. My takeaway from the pandemic is the Remote Jobs, Work from Home model early in my career. I have used that to my advantage and have been working remotely from anywhere since September 2020.
What To Pack?
This list is merely curated from my personal experience and needs, do not let this list overwhelm you with a long to-buy list. Instead, the list is a suggestion that helps you have a smooth experience while staying away from home. Even though I've not bought the items overnight, I build on the collection over time.
Things necessary for working Remotely.
1. A bag for all your gadgets.
This bag keeps all your tiny gadgets at one place. And, is a saviour when it comes to airport checking. Just open the zipper and place the bag in the scanning trays instead of individually laying them out. The one I've been using is linked here.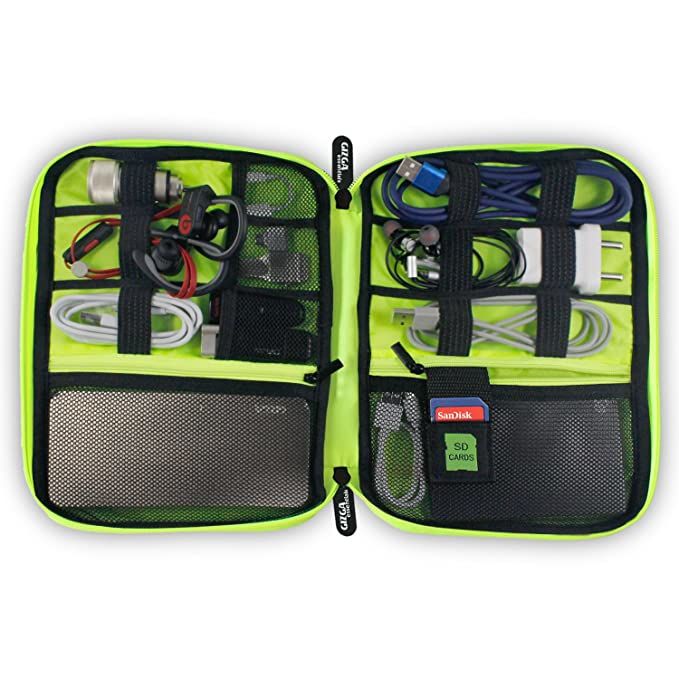 2. A hard shell laptop case. I have been using this one.
3. Wires of all USB types.
4. Backup pair of wired Earphones
5. Hard Disk
6. Atleast 2 Power banks. (having 2 seperate units is better than having one irrespective of the charging capacity)
7. Extention Chord (preferably a Spike Buster meant for preventing damage to your electronic devices. buy here
This comes in handy when there is a perfect spot with a great view for you to work from, but the only thing missing is a charging point. This is also helpful in hostels where multiple people share common charging points, and you must wait for your turn.
8. Portable Router (all sim compatible one is preferable) buy here
9. Wire Protector. buy here
11. A pendrive that connects to both your phone and laptop.
Things you'll need while exploring.
1. A Mobile Navigation Pouch for mounting your phone on scooty buy here.
2. A flashlight(head lamp preferable) + spare batteries
3. Tripod+ Bluetooth Trigger + spare batteries for the same
4. Hiking Pole
5. A Gimbal for shake-free videos
Essentials
1. Basic Medicines and First Aid Kit
2. A minimum 1 kilo pack of trail mix.
3. ATM cards by atleast 2-3 different banks. Link the same to your Gpay.
4. Fanny Pack / Waist pouch
This typically keeps your IDs, cash, phone and a chapstick and lots more a grab away and prevents loss or theft too.
5. Nail Cutter
6. A thin rope and clips for laundry
7. Shower gel / Soap
8. Clothes
9. A Rucksack
10.Shoes
11. A bedsheet
Safety & Precaution
1. Pepper Spray
2. Spare Tiny Phone
13. A hard copy folder of your ID proofs, bookings etc.
4. A basic sturdy lock & key
5. Bug spray.
6.Waterproof packing cubes.
7. Umbrella
8. Rain Jacket
9. Tooth Brush case.
10. Emergency Cash
11. Anti fungal powder
12. A needle and thread, some spare buttons.
13. A small notebook with important numbers in written.
14. A backup of your data , also accessible to a loved one you trust.
Cutlery / Kitchenette
1.. Spoon-Fork-Covered Knife- Swiss Knife - Metal Straw and a small lunch box.
2.. Metal Cup
3. Mini Dishwash soap + scrubber
4. A camping cooking kit that doubles as a lunch box.
5. Basic Spices that you usually use at home
Random Things - Good to Have
1.Garbage Bags
2. Mini gifts/ Memoirs
When you live long in a place, you make many local friends, making your life a lot easier than you can imagine. By guiding you around, being your BnB hosts, or a local home help who does your regular cooking/cleaning, to taking care of you should you fall ill some time. You cannot really return their favours in cash, but leaving them some small gift, preferably from where you belong, is pleasant as a token of thanks. I personally prefer carrying some handmade keychains that double as bag charms.
3. Loofah
4. A hair dryer
More than drying hair, comes in handy for drying some damp clothes last moment, or heating up the insides of your blanket before sleeping in, or even heating up a towel for pressing onto sore muscles after a hike.
5. An spare collapsible bag for shopping souvenirs
6. A cloth bag for grocery shopping. Avoid buying one time plastics.
7. Pouch locks that seal any open food pouches / spices Buy here
8. Sickness bags for motion sickness
A Beach Specific List
1. Aqua Shoes
Aqua shoes are a game changer, you can swim in them in waters, saves you from corals or cutting your feet on broken glass on a beach. You can walk in sand , and even hike.
2. Bag for wet clothes
3. Swimming friendly sunscreen
4. Talcum powder
5. Airy cotton clothes
6. Bug Spray
7. Aloe Vera Gel
8. Sun Cap
9. Mini laptop cleanser brush (it gets sandy!)
10. Sunglasses
11. Full sleeved UV protected swimming suit
When you live by the beach, you cannot avoid multiple swims during the day and have a lot of saltwater and sun damage on your exposed skin. Covering up helps.
12. Quick Dry Clothes
13. A yoga mat
14. A bluetooth portable speaker
How To Prepare for moving somewhere new and Working Remotely
1. Figure out the nearest public transport options before your visit.
2. Make a local friend via Couchsurfing / travel groups on social media ahead of your trip.
3. Make a list of attractions you're interested in visiting and schedule them on the weekends available
4. While booking an extended stay, ensure it is not too far from the nearest public transport.
5. Double check power backup provisions
6. Watch out for hidden charges like bills, wood for a fire, and laundry access to the washing machine. Also, charge for toilet paper etc.
7. Communicate ahead your expectation of the kitchen and the frequency you plan to use it.
8. Download local maps +/- 50km radius.
9. Nearby grocery stores
10. Check-in and Check-out timings.
11. Check whether the primary number linked to your bank account and payments will be serviceable at the location or not.
12. Ask your hotel/hostel/BnB host for an Internet speed test screenshot.
13. Any food restrictions where you plan to stay.
14. Calculate every edge case in your budget, do not assume you'll cook every day.
15. Source alcohol ahead; remote places may not have your preferable type
16. Make sure you have the booking cancellation policy written by the host.
17. Try booking flights or other travel in refundable/Flexi mode.
18. If you're looking for peace and quiet, ask questions about the place's vibe before booking.
19. Some remote places are a long hike/walk away from the nearest motorable road. Plan your arrival in the daytime before sunset.
20. If you do not plan to cook, ask for meal plan packages and/or their in-house menu to prepare your budget better.
21. Enquire about available experiences and activities, how much they cost, the time taken, etc.
22. Look for local hobby classes around your stay.
23. Enquire about the nearest medical and chemist facility.
24. Check Google maps reviews sorted by lowest first for everything relevant to your visit.
25. Remind the hosts of your arrival a couple of days before you travel to their destination.
My remote work from anywhere trips.
The trips below will be linked to the individual trip itinerary I document(that is, whenever I stop procrastinating indefinitely) here. But, what's more, or less standard for the following trips is my packing list, and over time I've learnt from my mistakes and improved upon them. The detailed packing list is documented in the section above. You can further reach out for any queries about the following trips to me on my Instagram @the_travel_pundit in case I've not gotten around to documenting each of them.
1. Malana , Himachal Pradesh | 45 days | Sept2020 -Nov 2020
2. Delhi & Arga - An Acheological Exploration |30 days | Nov 2020 - Dec 2020
3. Gokarna, Karnataka | 40 days | Dec 2020 -Jan 2021
4. Lower Himalayas - Himachal Pradesh ( Dalhousie, Mcleodganj, Bir) | 35 days | July 2021 - Aug 2021
4. Rashil, Himachal Pradesh | 15 days | October 2021
5. North Eastern India (Parts of Assam, Meghalaya, Nagaland, Manipur) | 50 days | Nov 2021 - Dec 2021
6. Southern India Coastline and more (Chennai, Puducherry, Kollam, Varkala, Allapuza, Kottayam, Vagamon, Bengaluru) | 45 days | March 2022 - April 2022
7. Kalga, Himachal Pradesh | 30 days | June 2022 - July 2022
8. Shillong, Maghalaya - Packing Soon ... November 2022
9. South East Asia (Vietnam, Laos, Cambodia, Thailand) Packing a bit later ... hopefully August | 2023