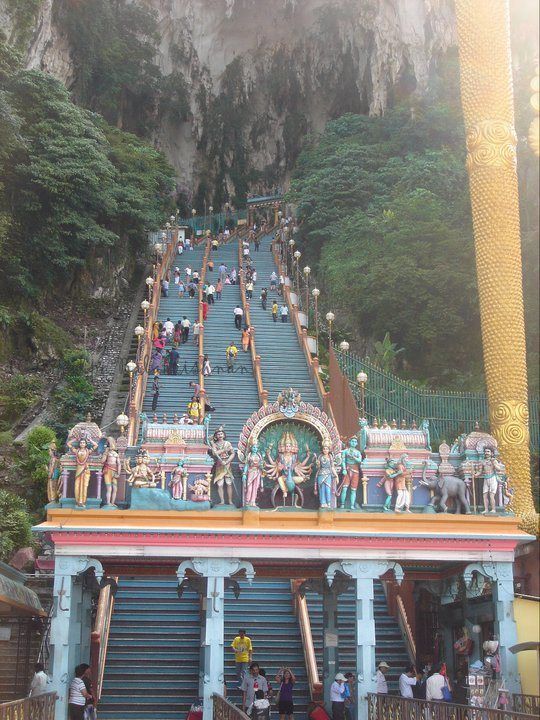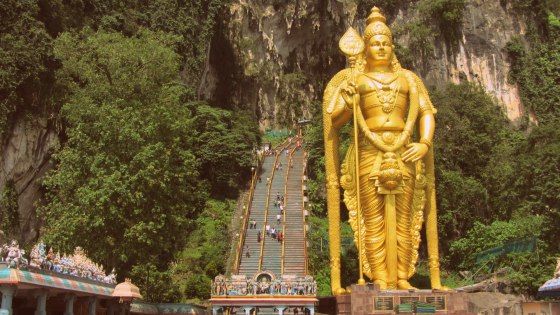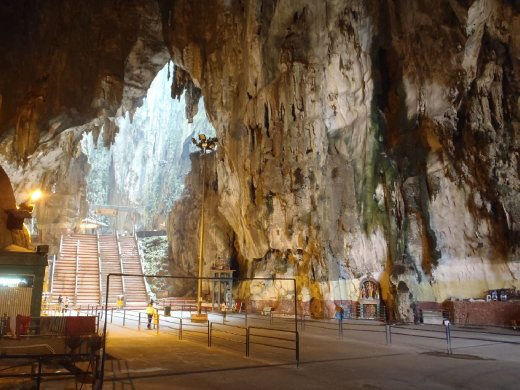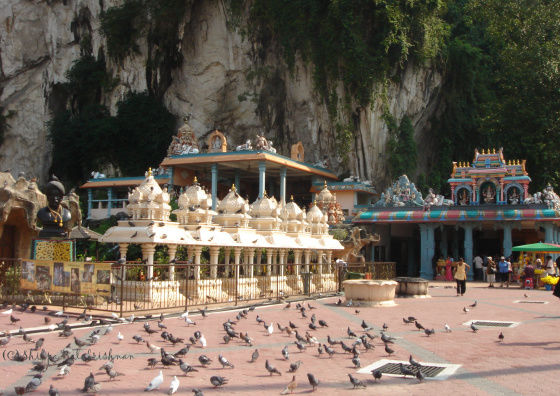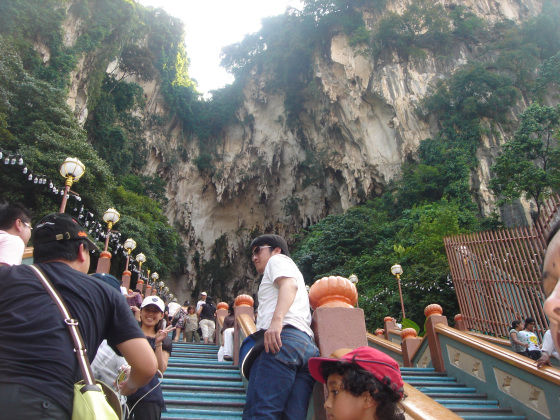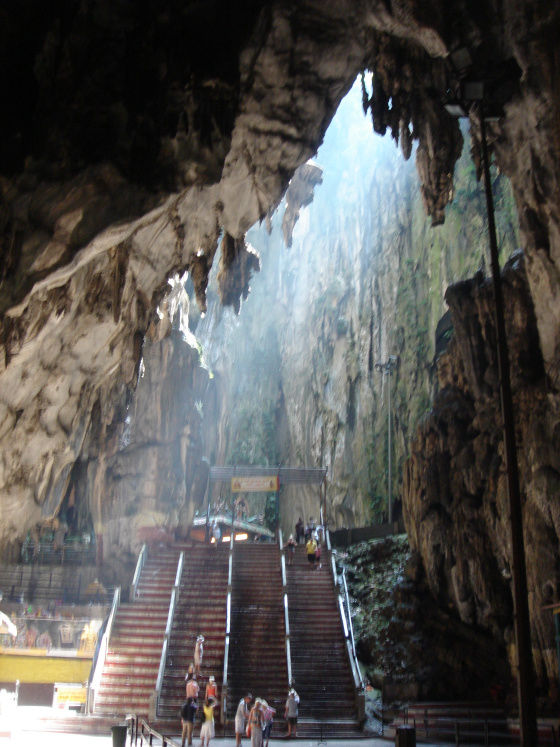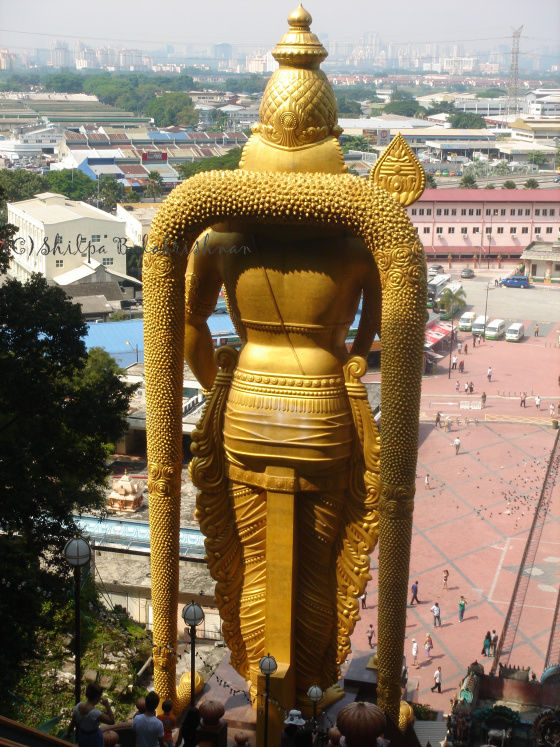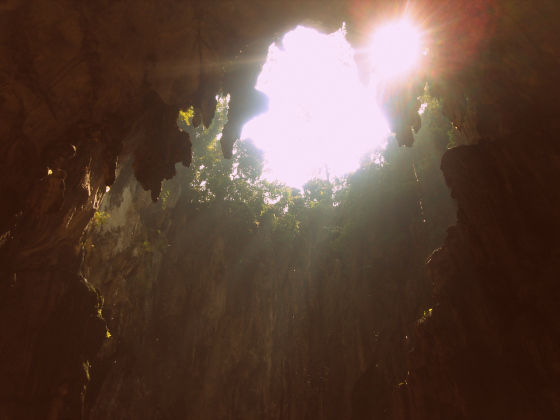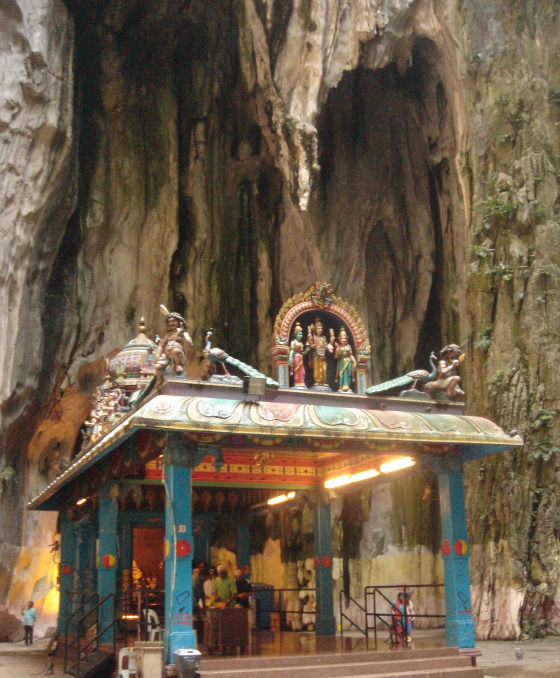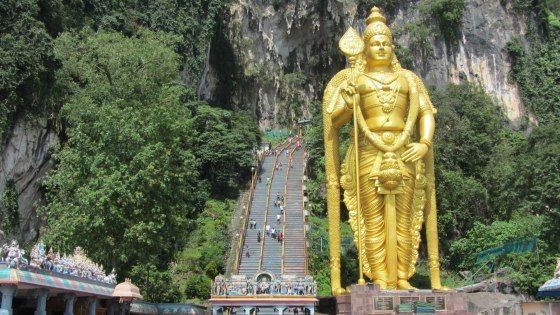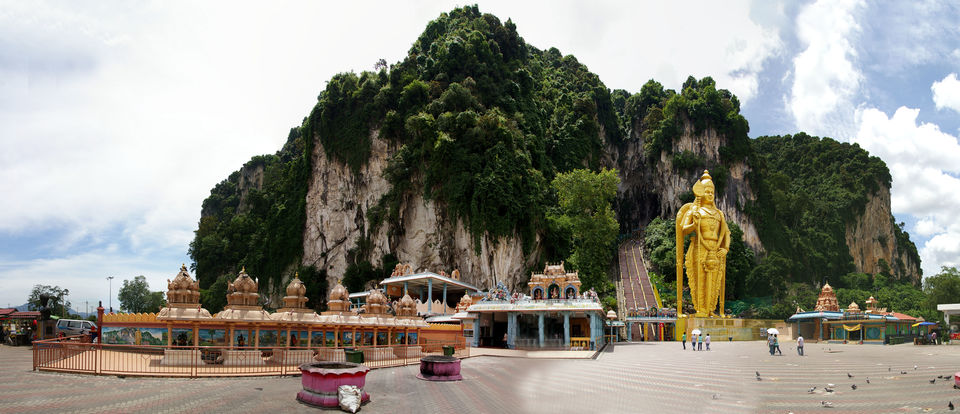 Ever wondered what is there to see in Kuala Lampur if it already reminds you of the town you reside in? Coming from a high city like Dubai , I found it a bit hard to find the difference between a city like Kuala Lampur which is quite the modern and buildin-ish like Dubai.Butthese thoughts started to get bleak when I studied that this was no city like the usual. Batu Cave is one of the tourist attractions for most of us visiting Kuala Lampur at a city called Selangor north of Kuala Lampur, the capital of Malaysia. When you read that Batu cave is a 'Hindu temple', Many would think a twice if it's only for the worshipers but once you explore this cave and would realize that this is a destination nobody should miss in Malaysia.
The main attraction here is the large statue of the golden colored Hindu god at the entrance and 200 + steps climb to get a fabulous view of the city Centre. This thought crossed my mind when I visited the Dambulla Cave temple in Sri Lanka, a similarly created structure except for this one it was the large statue of Buddha's at the entrance.
History says that the cave dates back to 400 million years and it was an Indian Thamboosamy Pillai who bought about the sketch of the temple cave through the statue of Lord Murugan. Structure wise, the Batu cave has three caves, one for which I climbed the steps, the other is the museum cave and the art gallery cave which is at the base of the hills and portrays beautiful hindu statues and paintings.
While I did not feel the tiresome hiking up, thanks to the monkeys sprinting around expecting to be photographed and observed in its playful nature. And you would not be spared as well if you are carrying any refreshments for yourself, the monkeys would start pouncing on you.
It's during the Thaipusam festival (Tamil festival) in Jan- Feb, that worshipers troop around the batu cave celebrating thanksgiving to Lord Murugan.A festival not only celebrated by Malaysian Hindu community but also worshipers from India and other places. The name 'Batu' is taken from the village closeby and also from the river that flows past the hill.
Frequent Searches Leading To This Page:-
top malaysia trip packages from delhi with airfare, top malaysia trip package from delhi with price, malaysia visit visa cost from india, malaysia tourist visa cost from india, malaysia trip cost from india, malaysia city tour places, malaysia tour package price for couple