One of the most Diversion inclusive Country in the world has to be Malaysia, it's Truly Asia, 100% True like they wish to be promoted. Malayu, Chinese, Indians, Filo-malay and many more races just live in Harmony as if they were never indifferent.
Malaysia was the very first country I visited abroad and believe me, I still thank Malaysia for being so nice to this amateur Solo traveller, it made me confident enough to explore some of the most exotic locations in the world including South Korea, all alone :)
Recently it was my first anniversary of taking an international flight (Yes, I need some random reason to travel) and I thought to make a full circle of Life by visiting Malaysia again to celebrate 🎉.
The most standout visible difference in Kuala Lumpur this time has to be Batu Caves, this suburban, Selangor, out of Kuala Lumpur, is always on itinerary if it's 1day or 10day tour to KL city.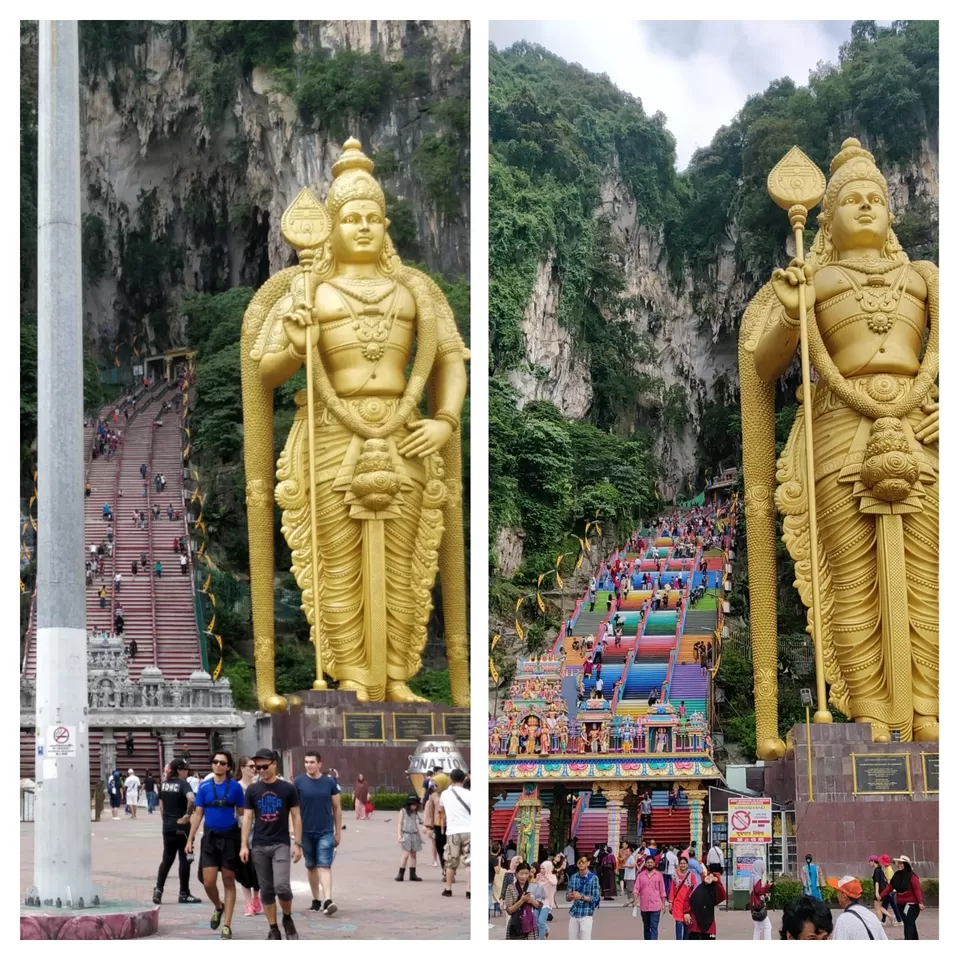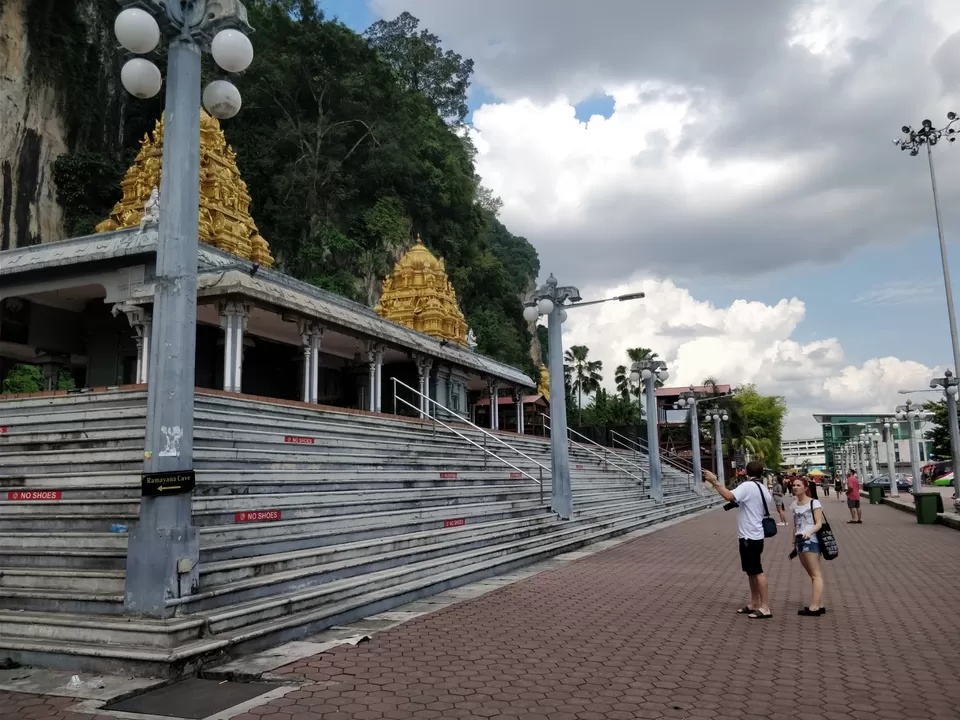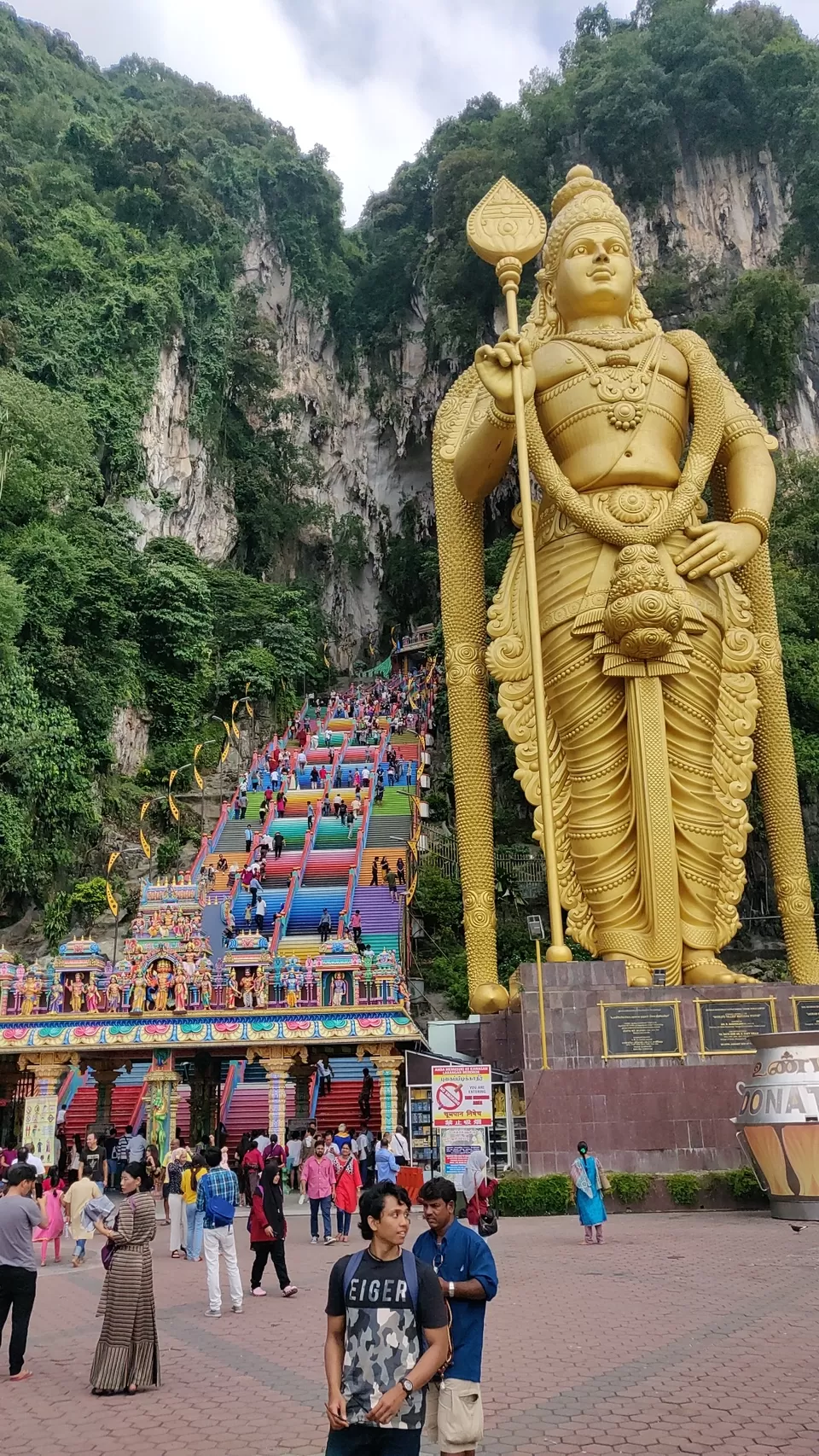 An overview of What is it:
Batu Caves (Batu Guhalu as we call in south India) is the biggest Hindu religious shrine in Kuala Lumpur dedicated to Lord Murugan. It's basically a Limestone Caves having temple within. One has to walk up the massive 270+ steps on the staircase to reach the Cave. The most Iconic Lord Murugan status is daunted to be world biggest in its category.
A detailed understanding of it can read on Wikipedia here https://en.m.wikipedia.org/wiki/Batu_Caves
Batu caves can be a day or half day tour depending upon how you see religious sites, this area apart from temple is also a centre of Indian culture. Do not miss interacting with Indian community here, eat south indian food in any of the many Tamil resturants and yea, Do not miss buying Indian sweets from the stores outside railway station. They generally sell at 1RM per piece (Buy 5, get 1 free :))
How to reach:
The best and most comfortable way to reach Batu Caves is to get a train from KL Sentral directly to Batu Caves. One way ticwjt will cost you around RM3
If you are staying around Chow Kit, PWTC or Titiwangsa, you can catch this train at KTM Putra station also. Keep a track on Google to get the schedule of it, its mostly once in an hour.
After getting down the train at Batu Caves station, keep walking to the exit and a Giant Lord Hanuman statue welcomes you and you get a feel of Local Chennai.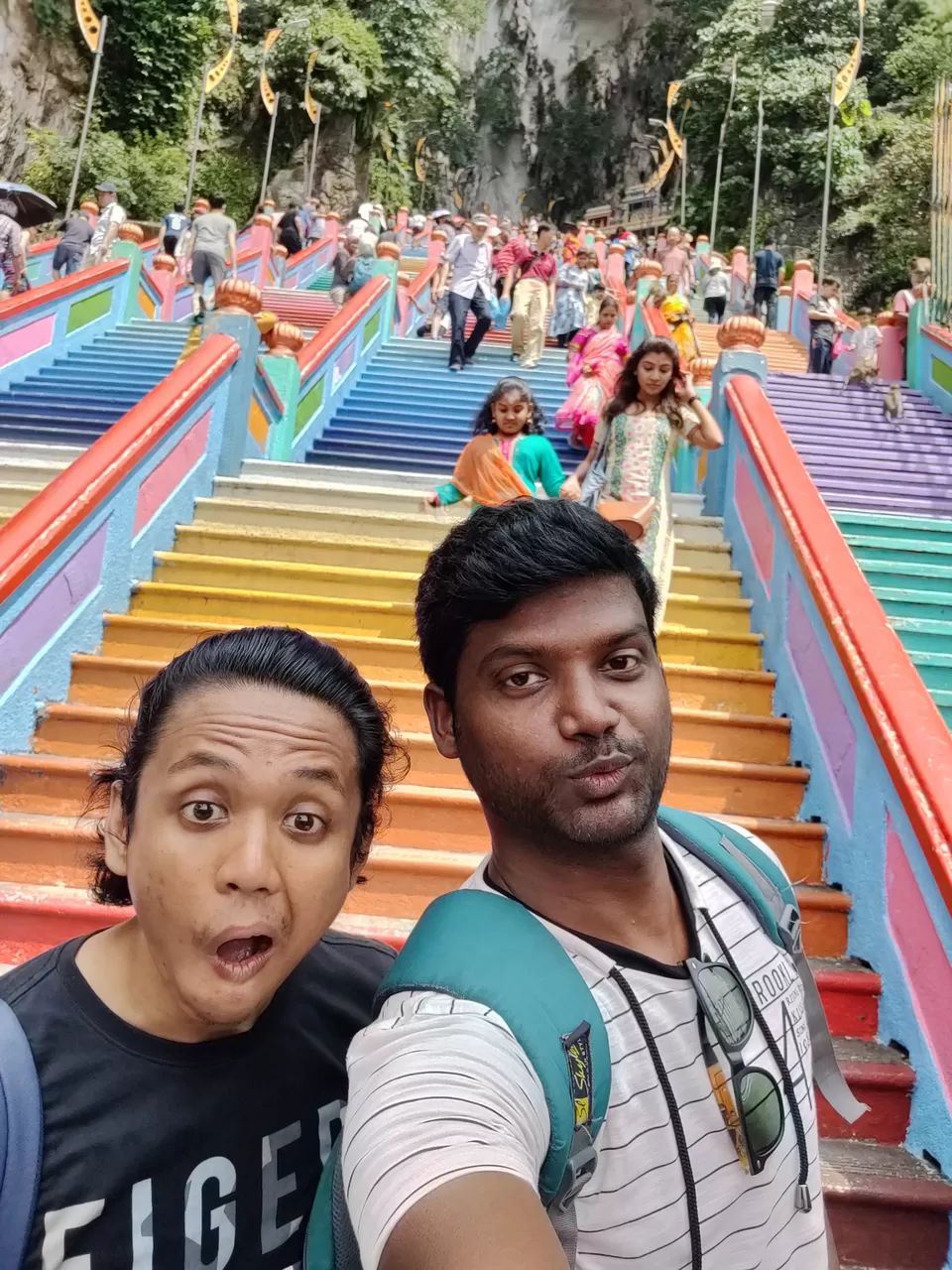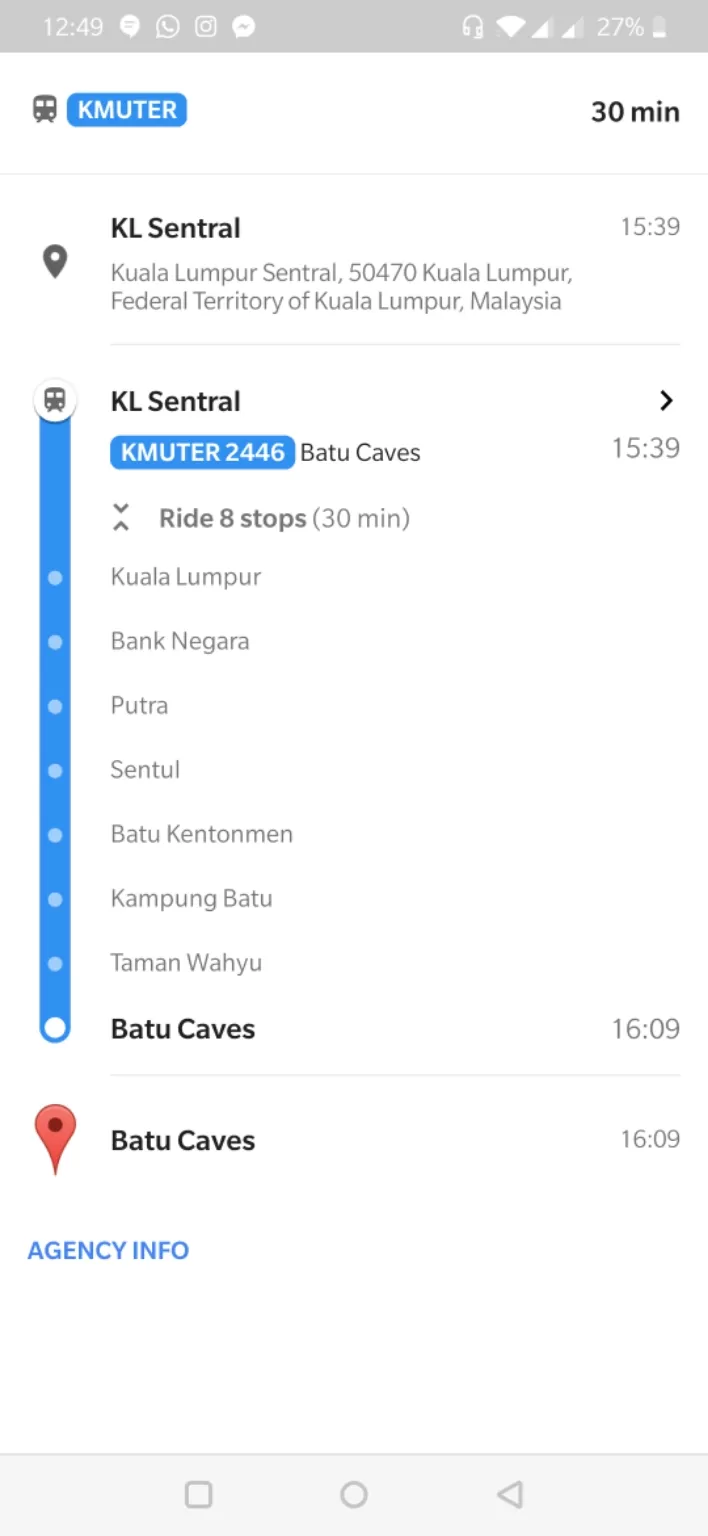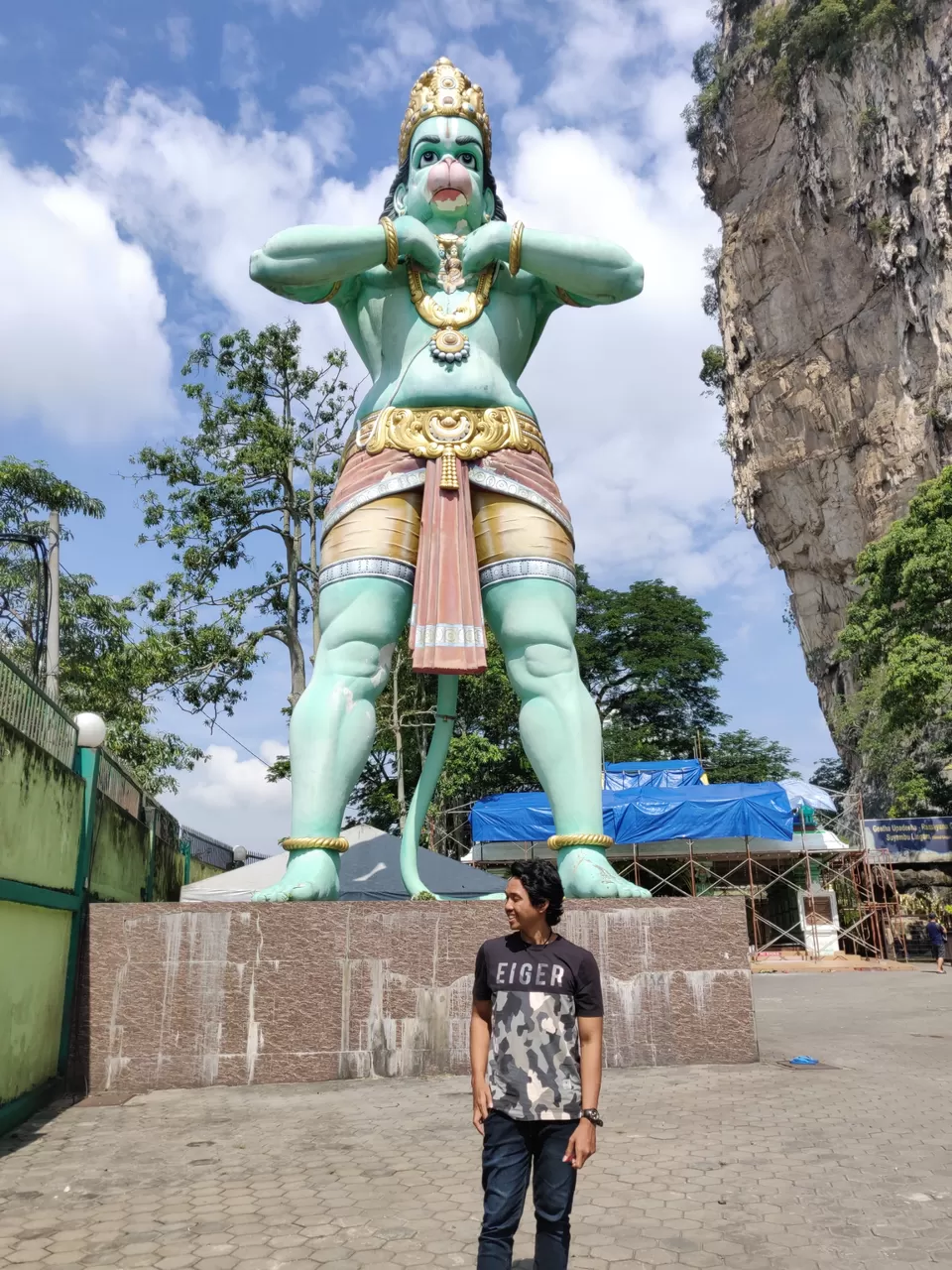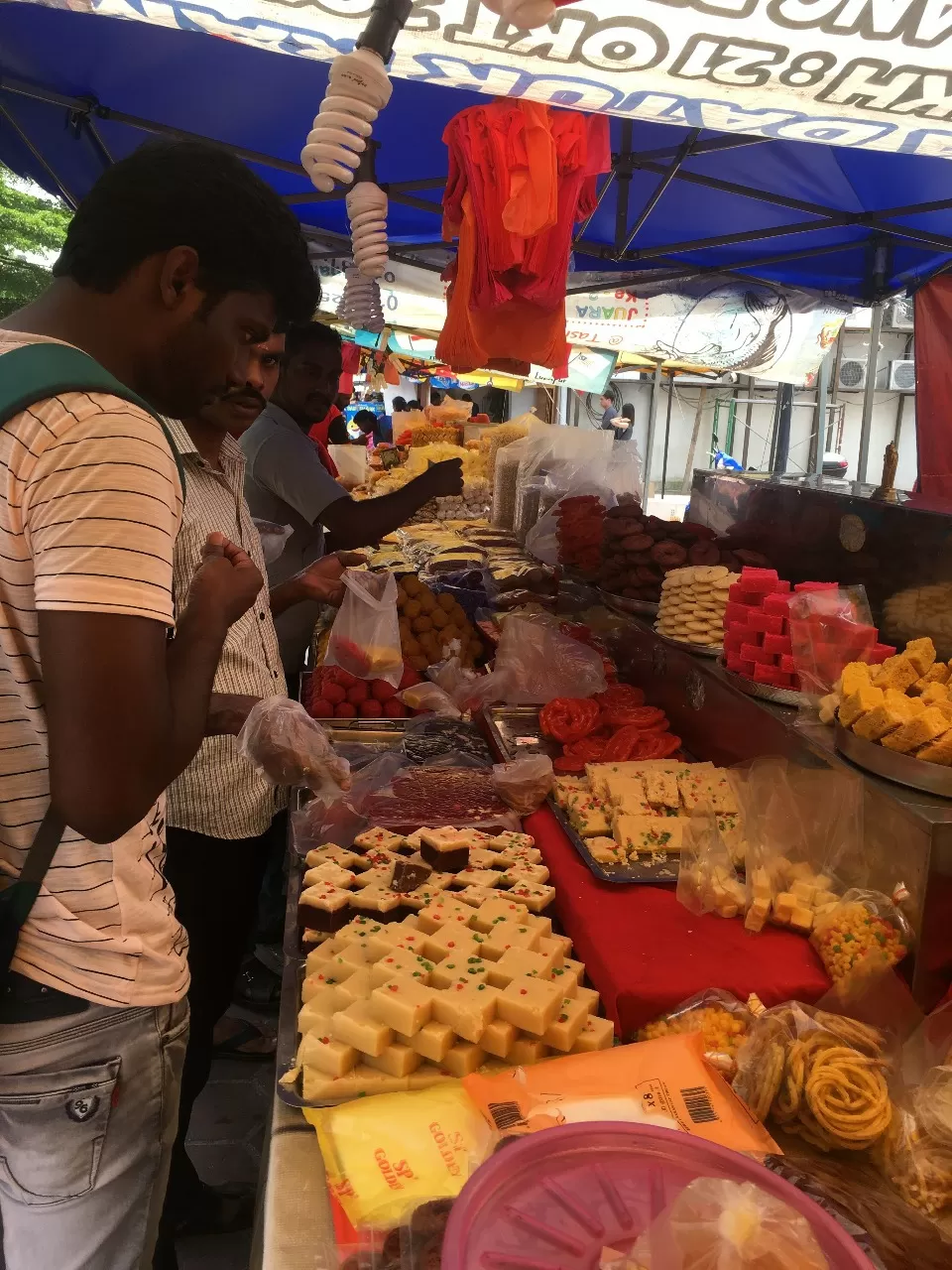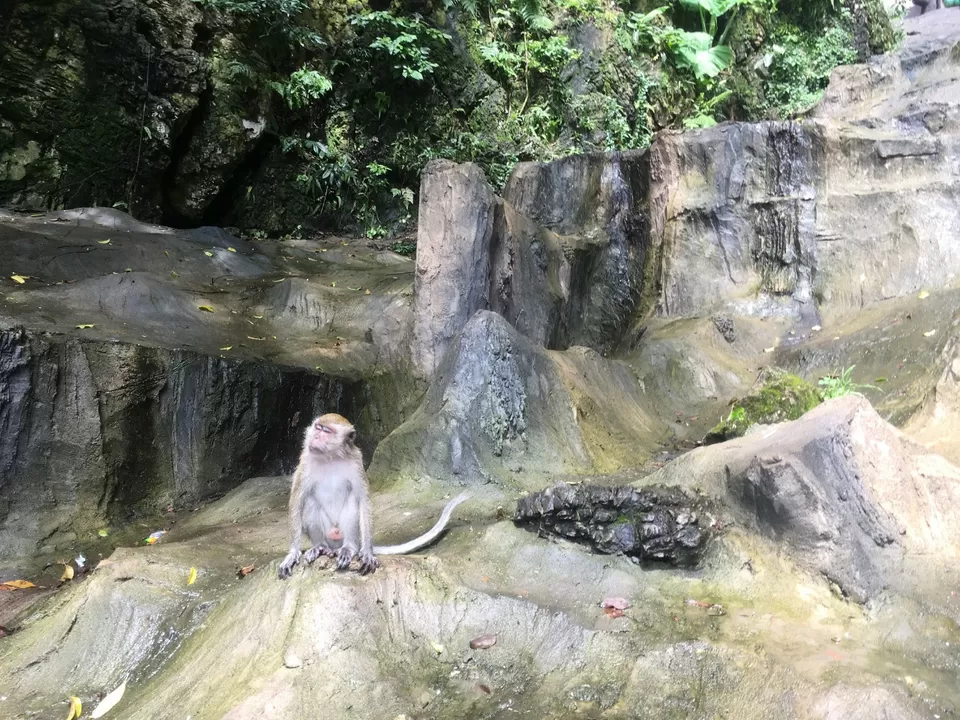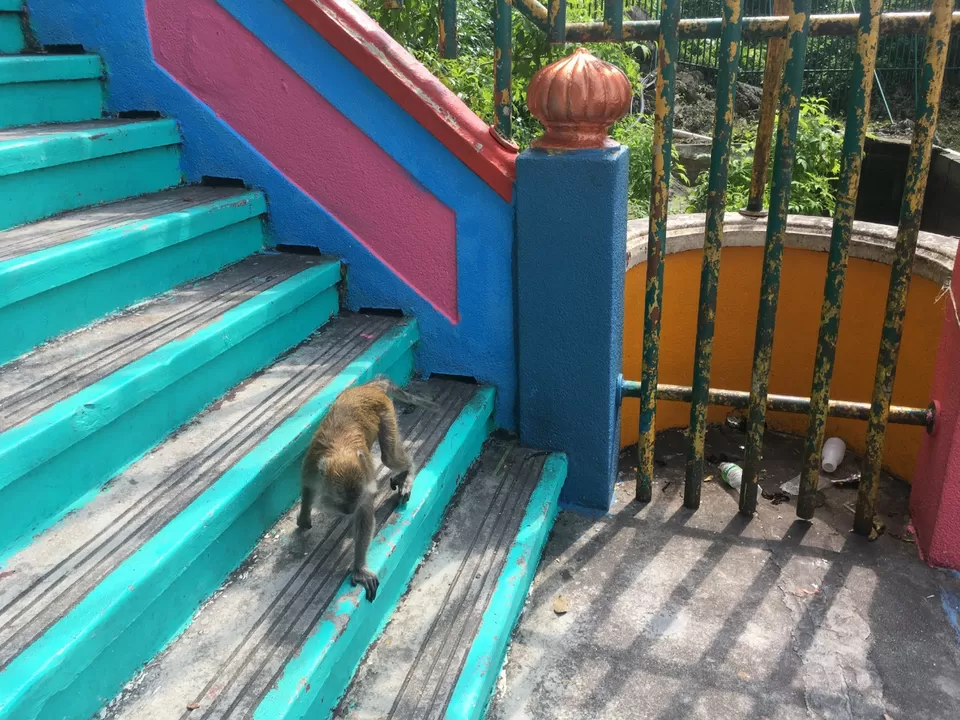 What to do here:
Best time to visit is early morning before sun sets on your head above.. It becomes really difficult and sweaty to walk up those stairs. Make sure you are cautious about the wild monkeys on stairs, don't carry food items visibly else they would attach on it and snatch away. Watch your steps careful, the step size is not that big in breadth and you may sprain your ankel.
Below is the timing of puja timing (offerings made to Lord), wear modest clothes and no Shoes allowed inside the temple in cave.. You can walk up to the temple up in cave with shoes though.
One major change the temple management did was to paint the steps and walls of the Caves inside very colorful. It surely looks Instagram peefect however, there is a section of people who feel that my modifying to such extend, may be the temple lost it essence of Cave and ancient and that was also the worrying thought of Government of Malaysia as it was trying to get Unesco accreditation for this Caves.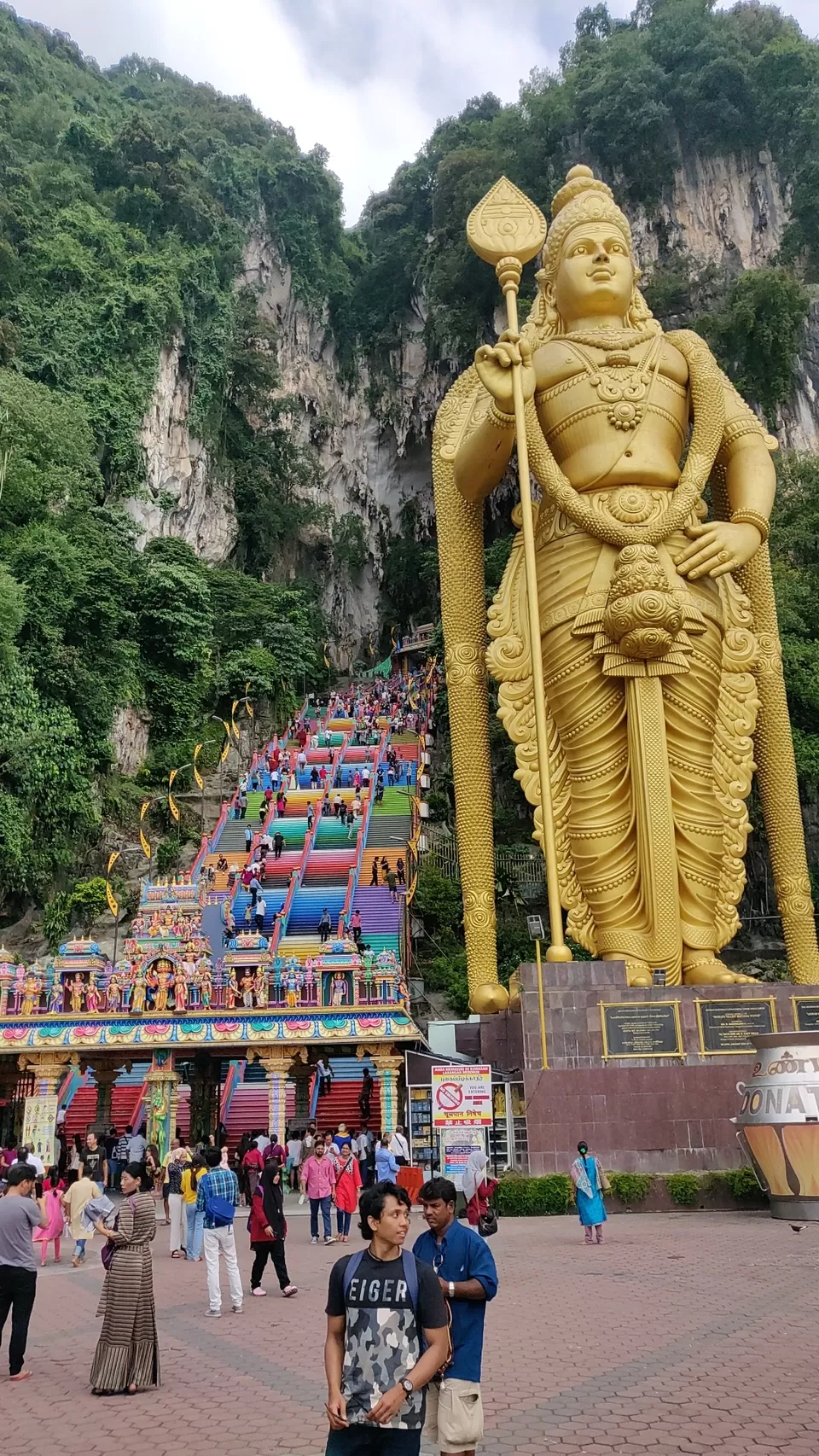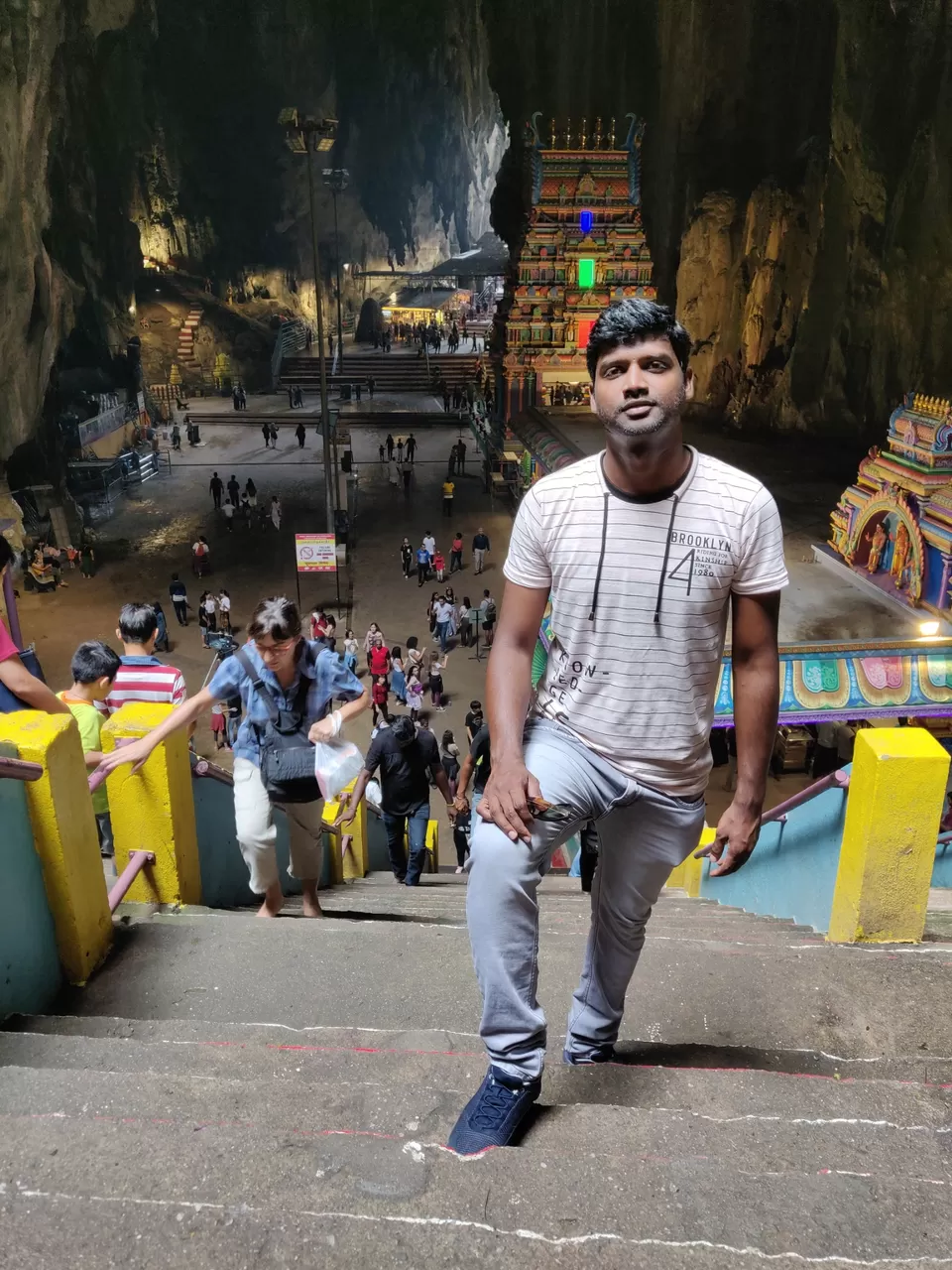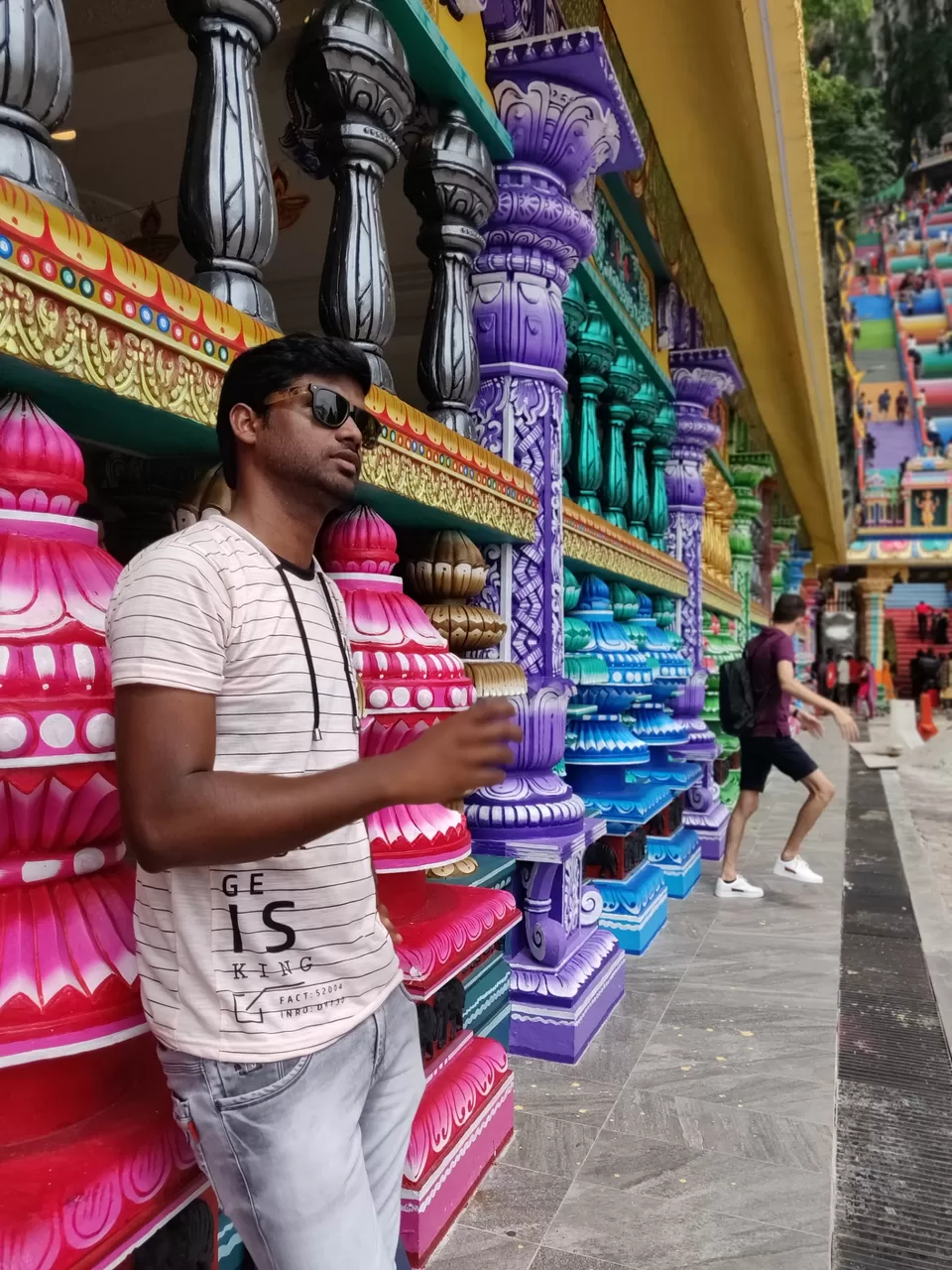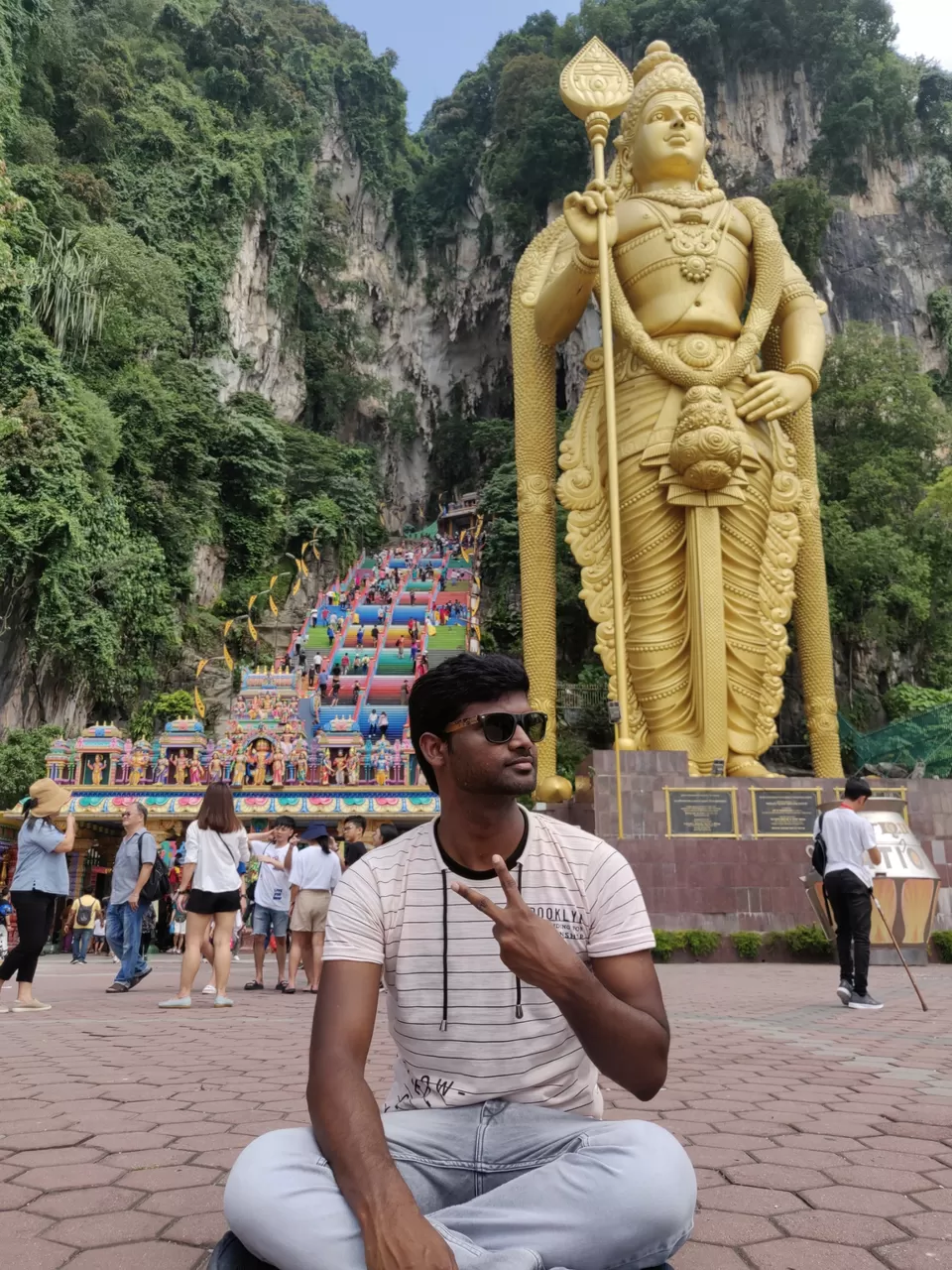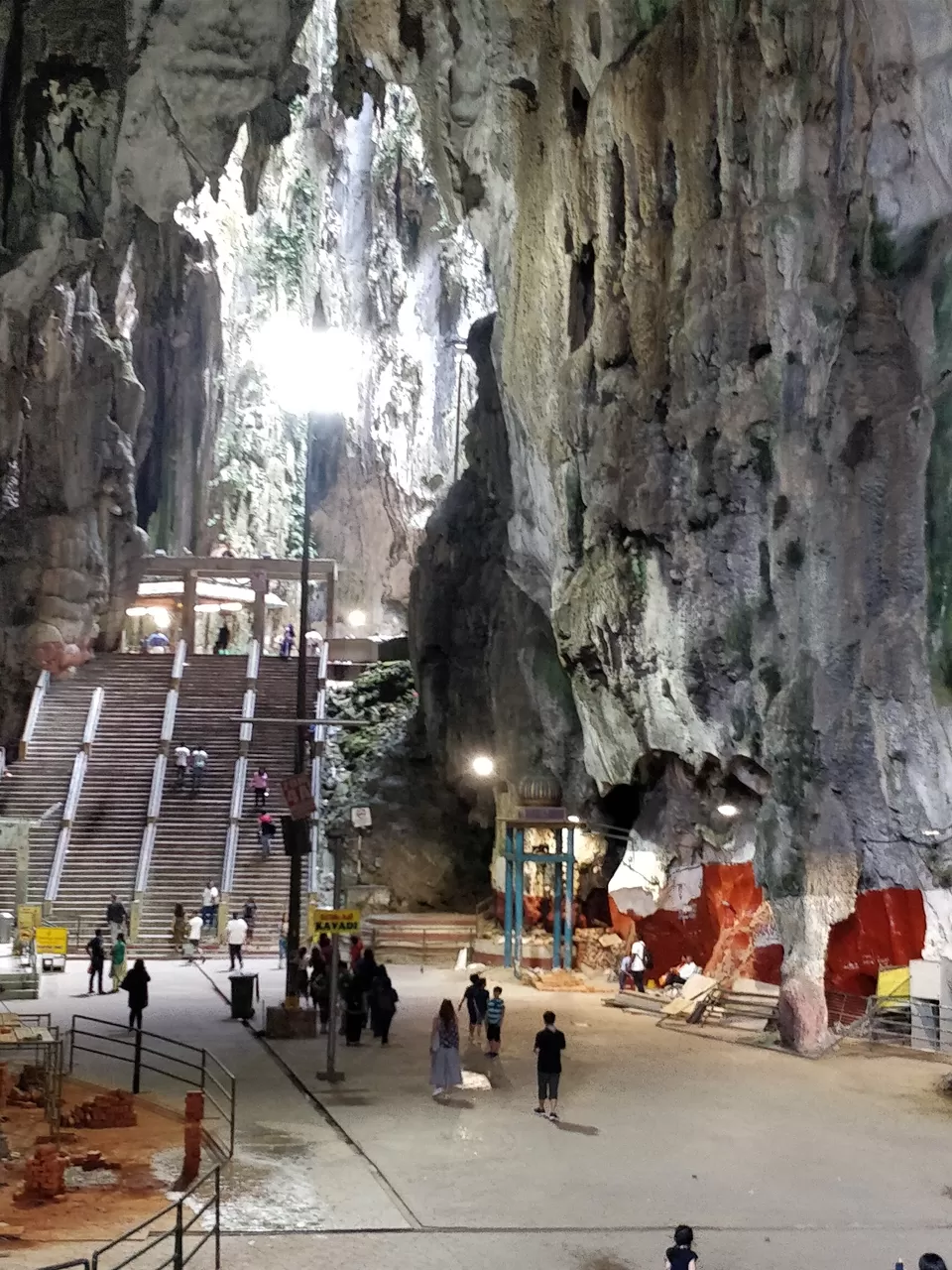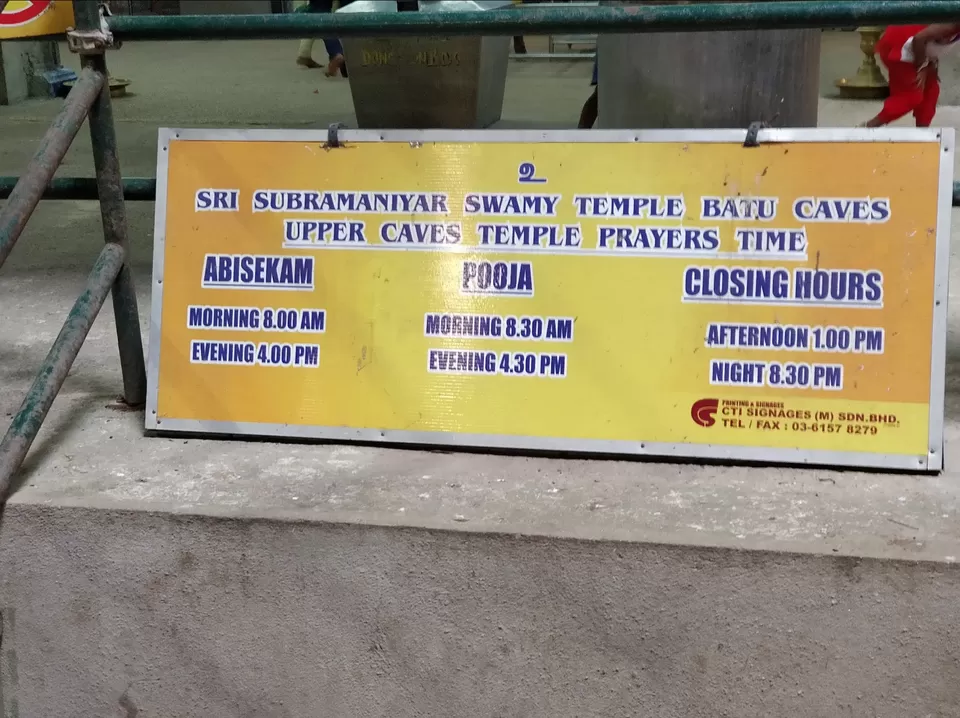 There is also a Paid Cave creature safari tour where the officials take you inside the cave and show you different bats and other creatures( flora and fauna) that live in the cave.. I found this guided tour to be a bit pricey and also the fact that it's a tour inside the cave, I felt suffocating most of the time..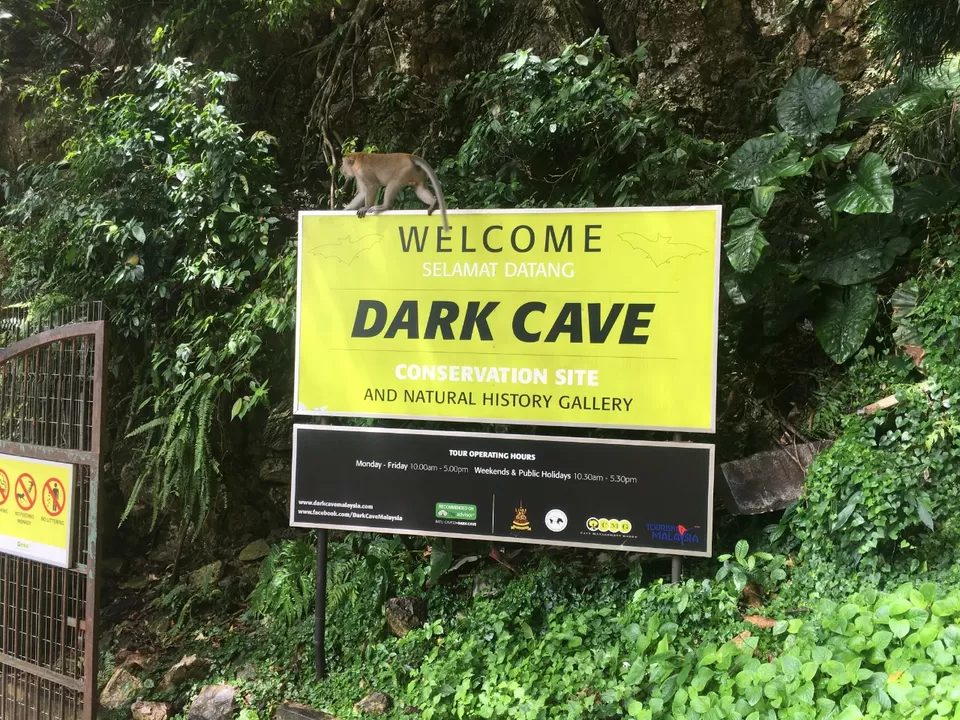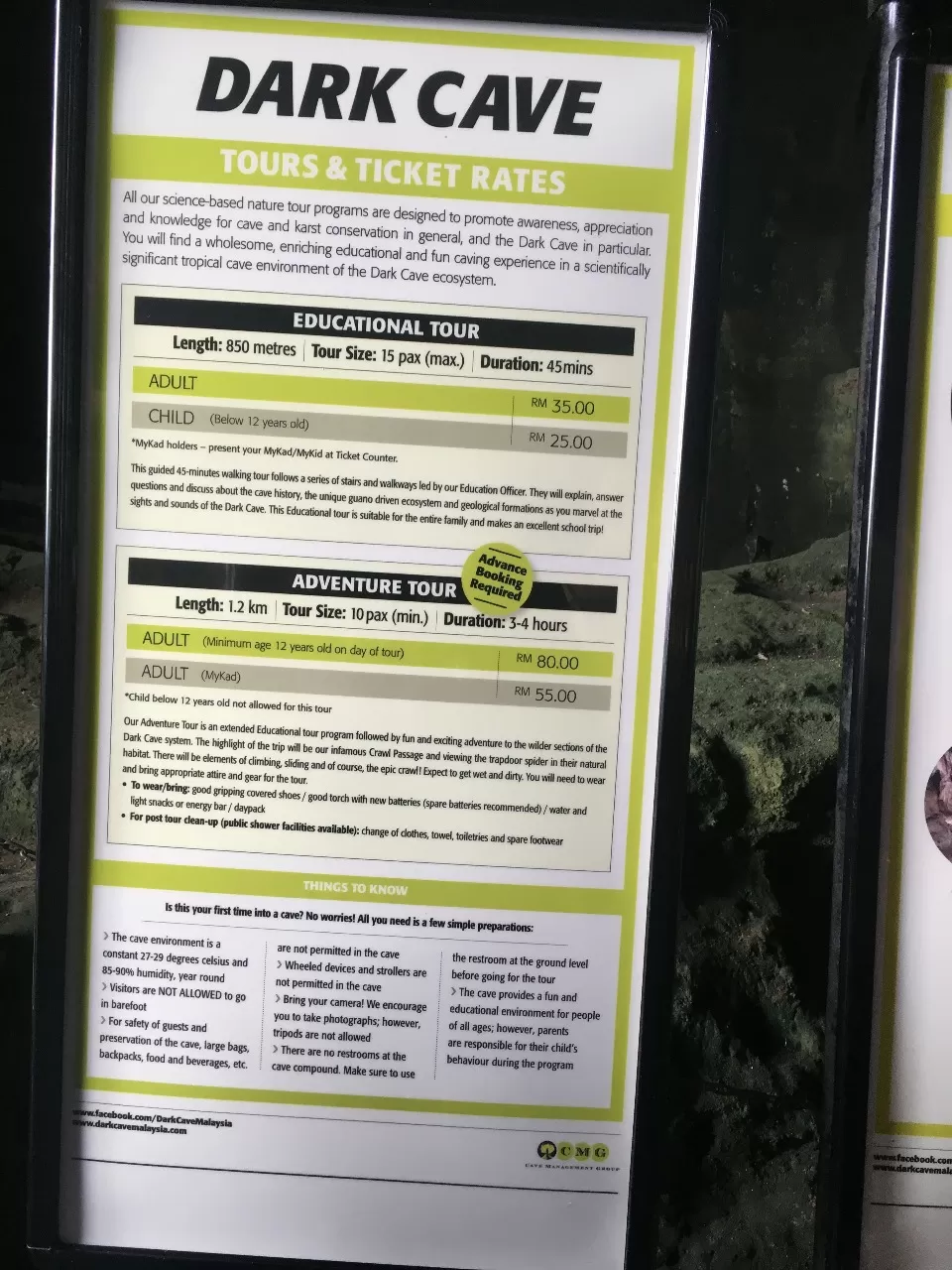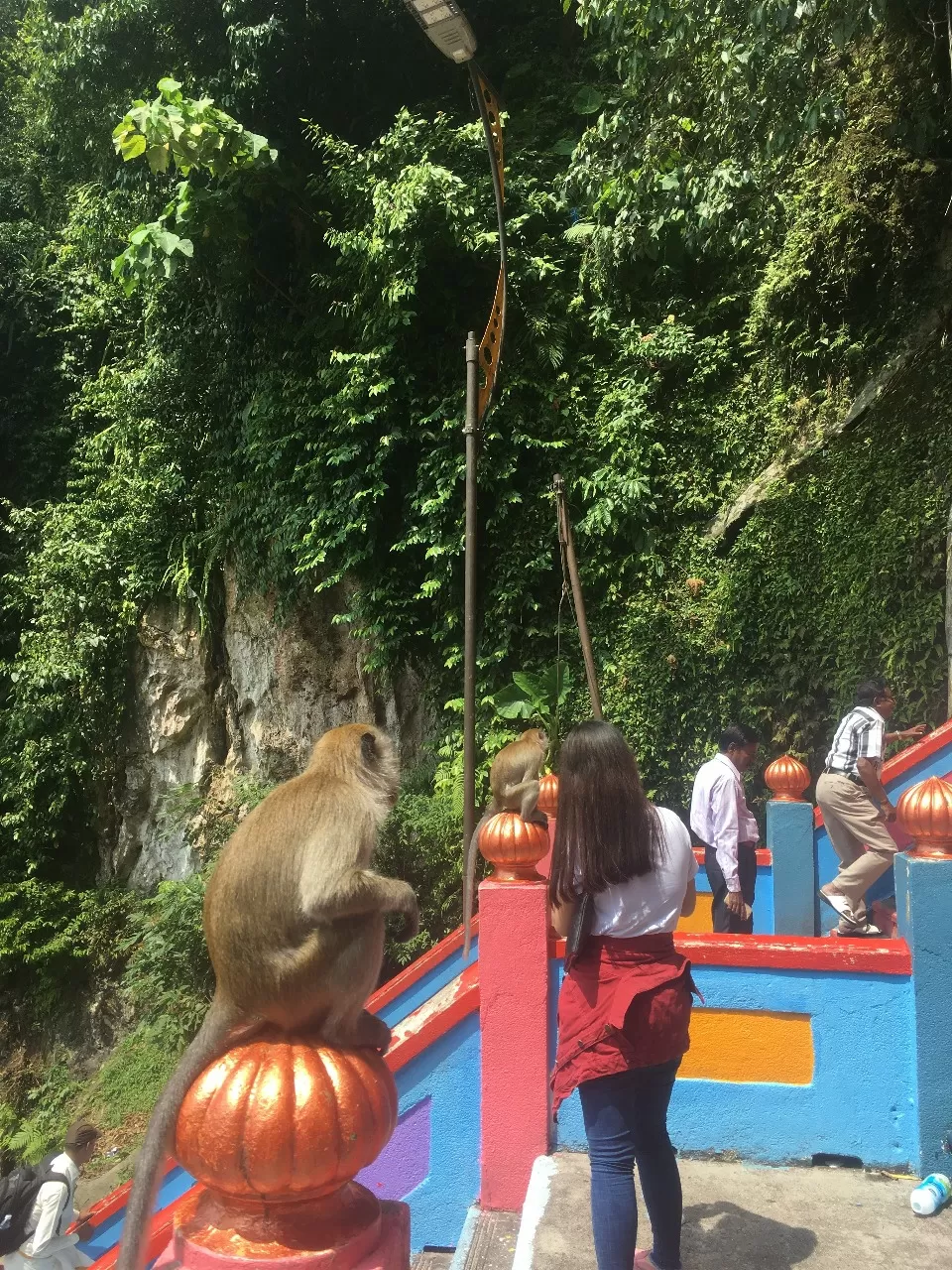 Make the most of it guys and happy traveling folks.. I wish to see Malaysia again.. Soon.. Very very soon..
Make the most of it guys and happy traveling folks.. I wish to see Malaysia again.. Soon.. Very very soon..