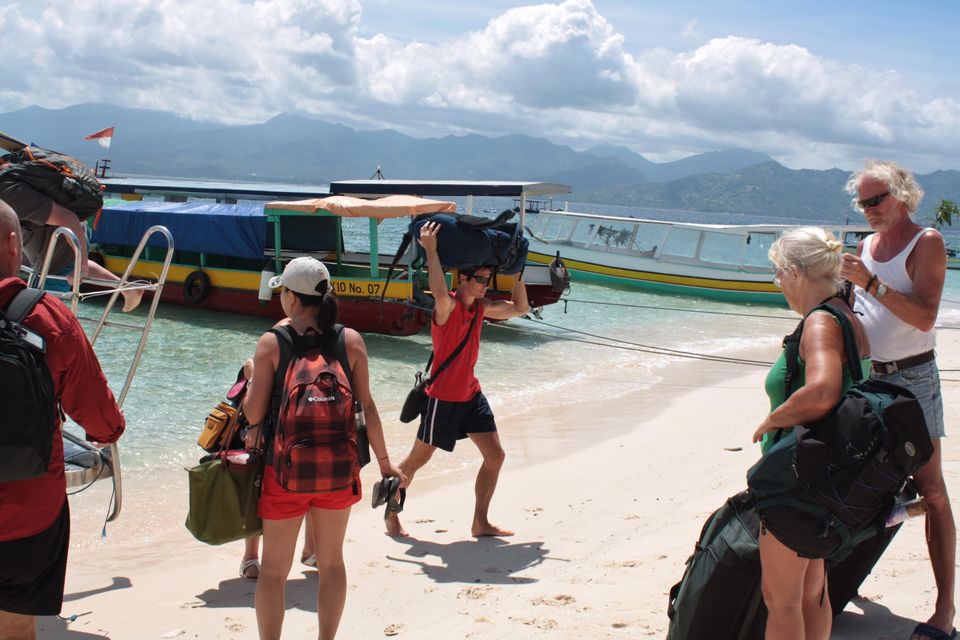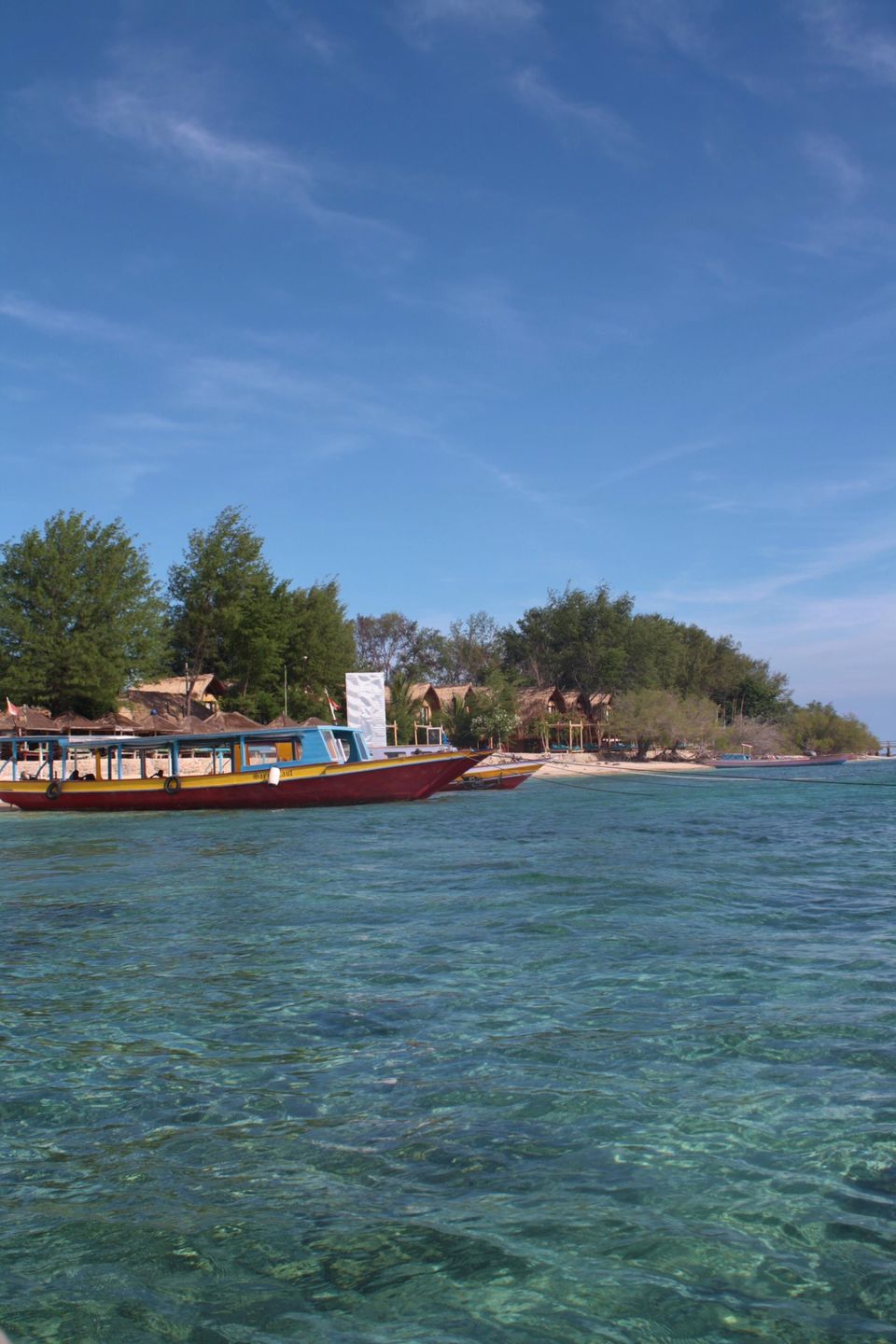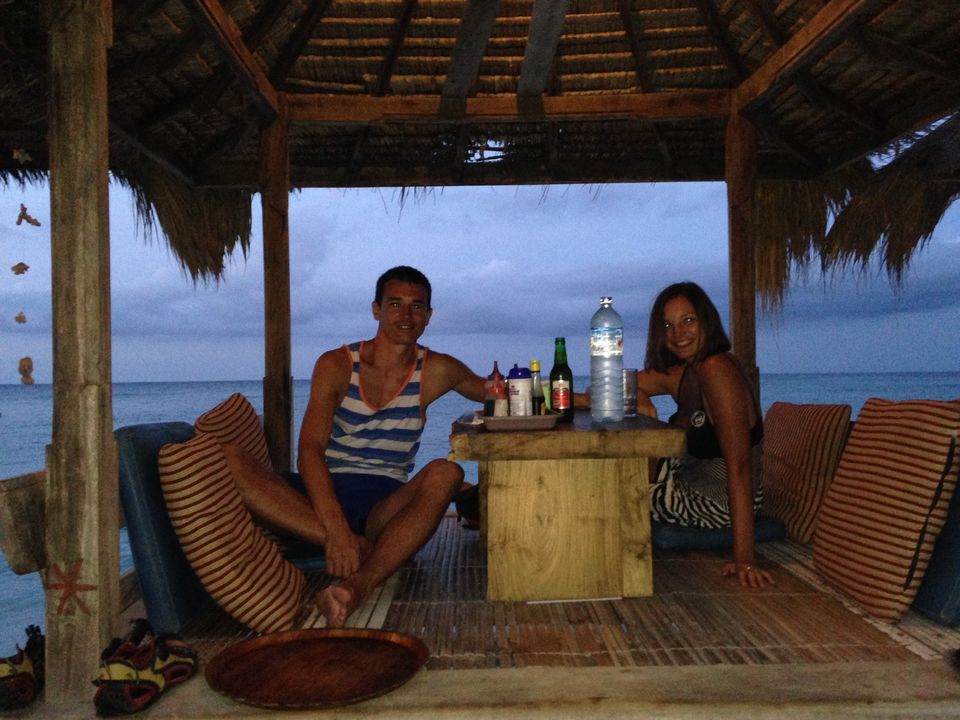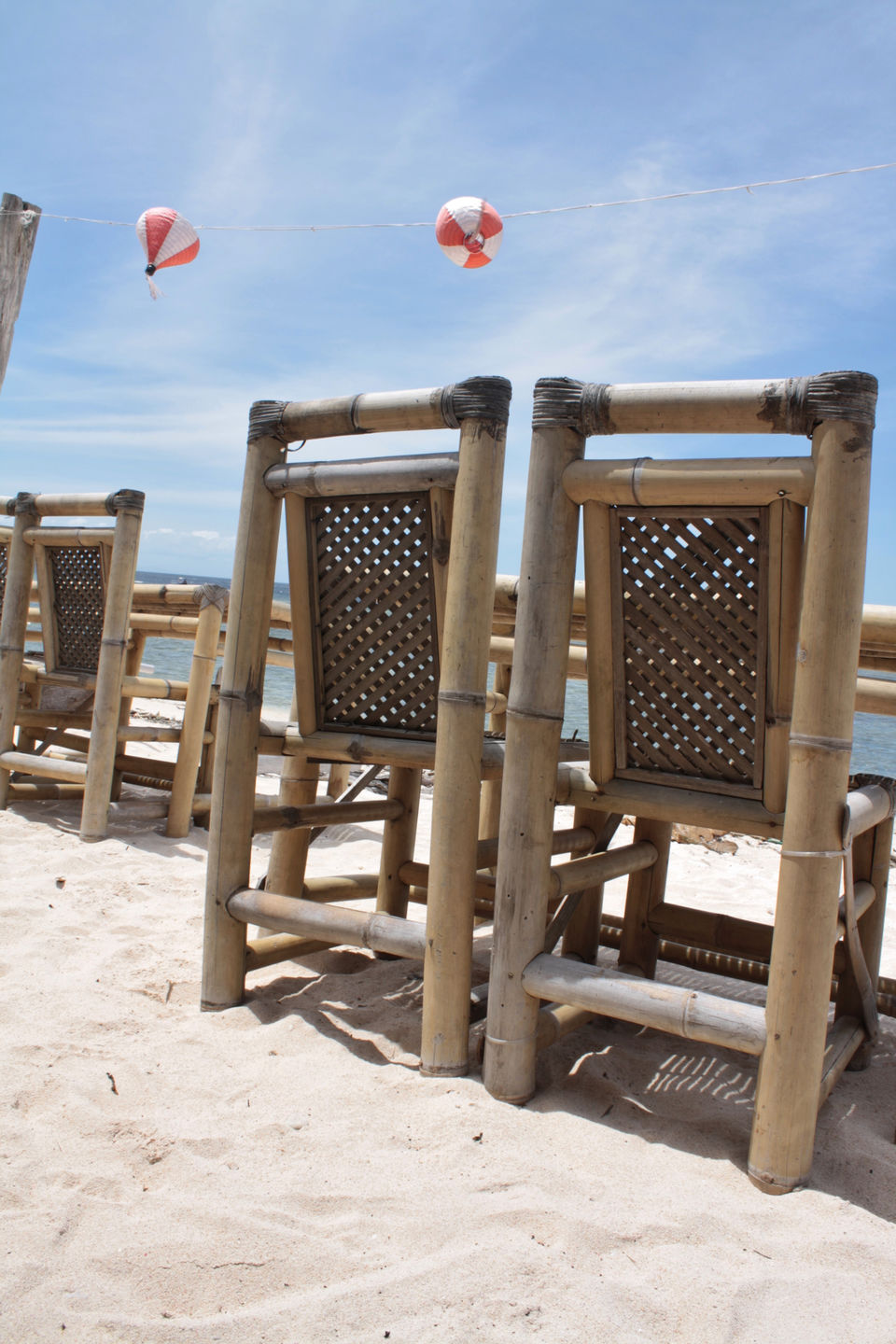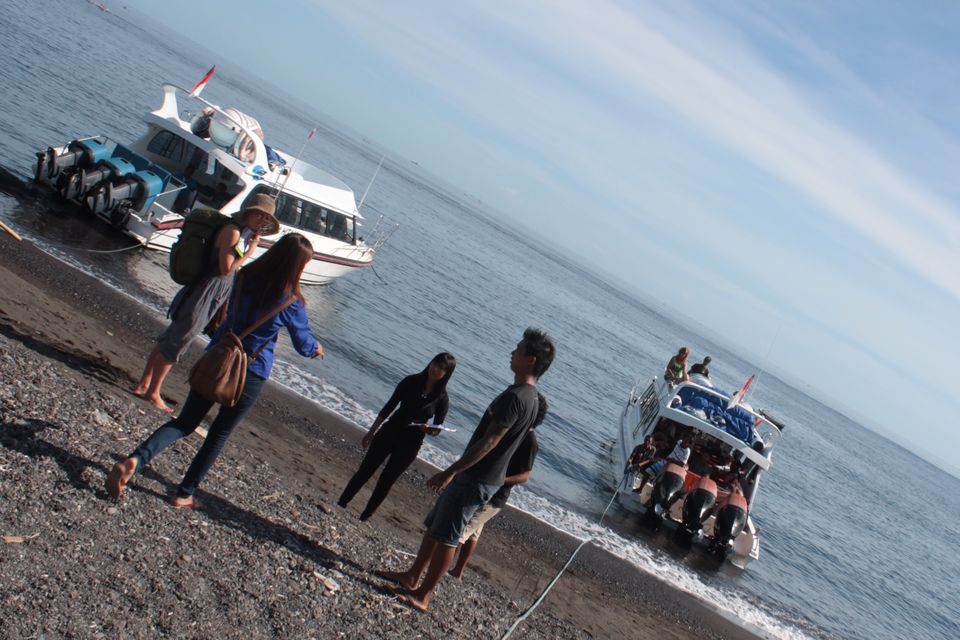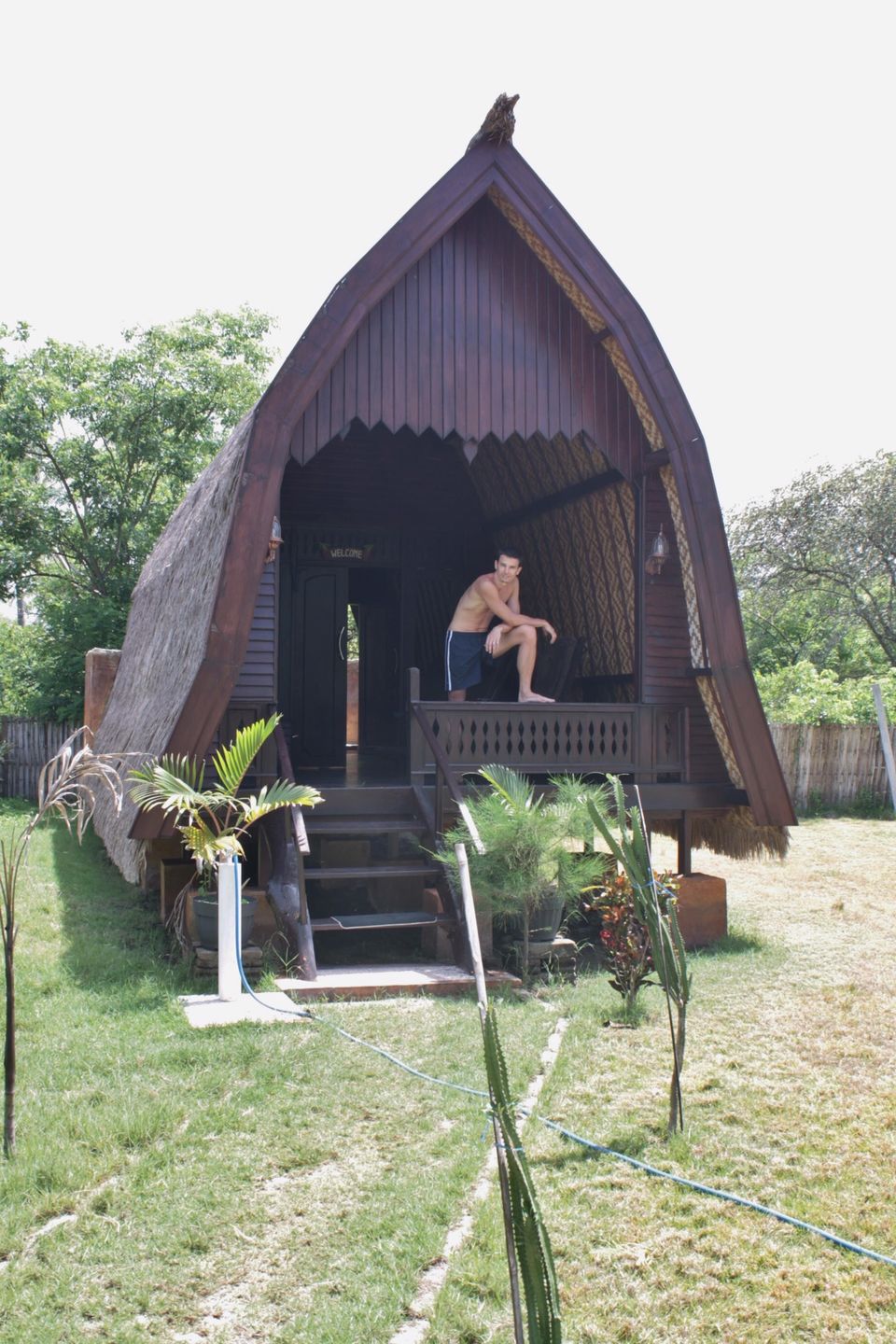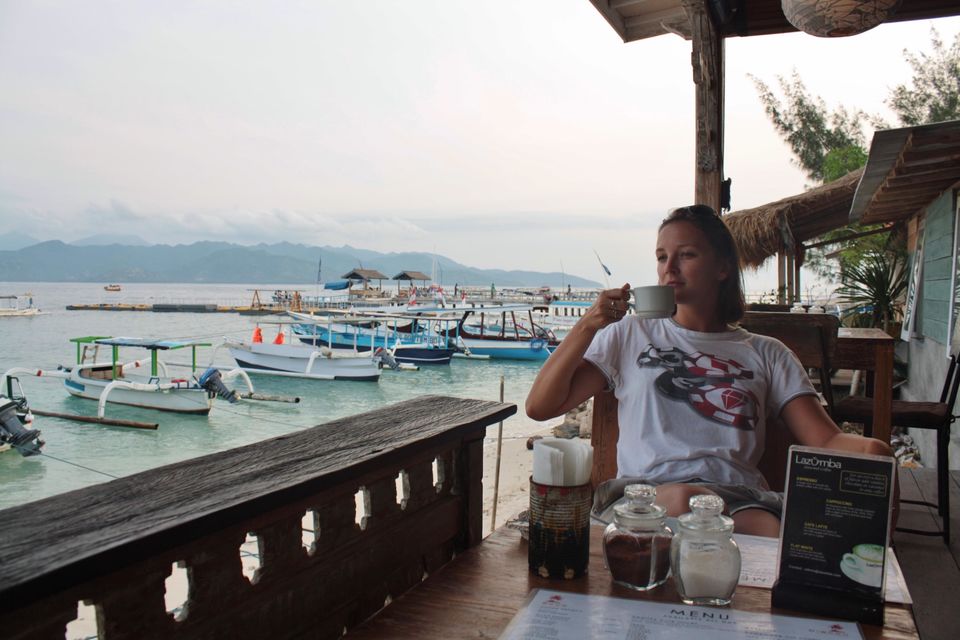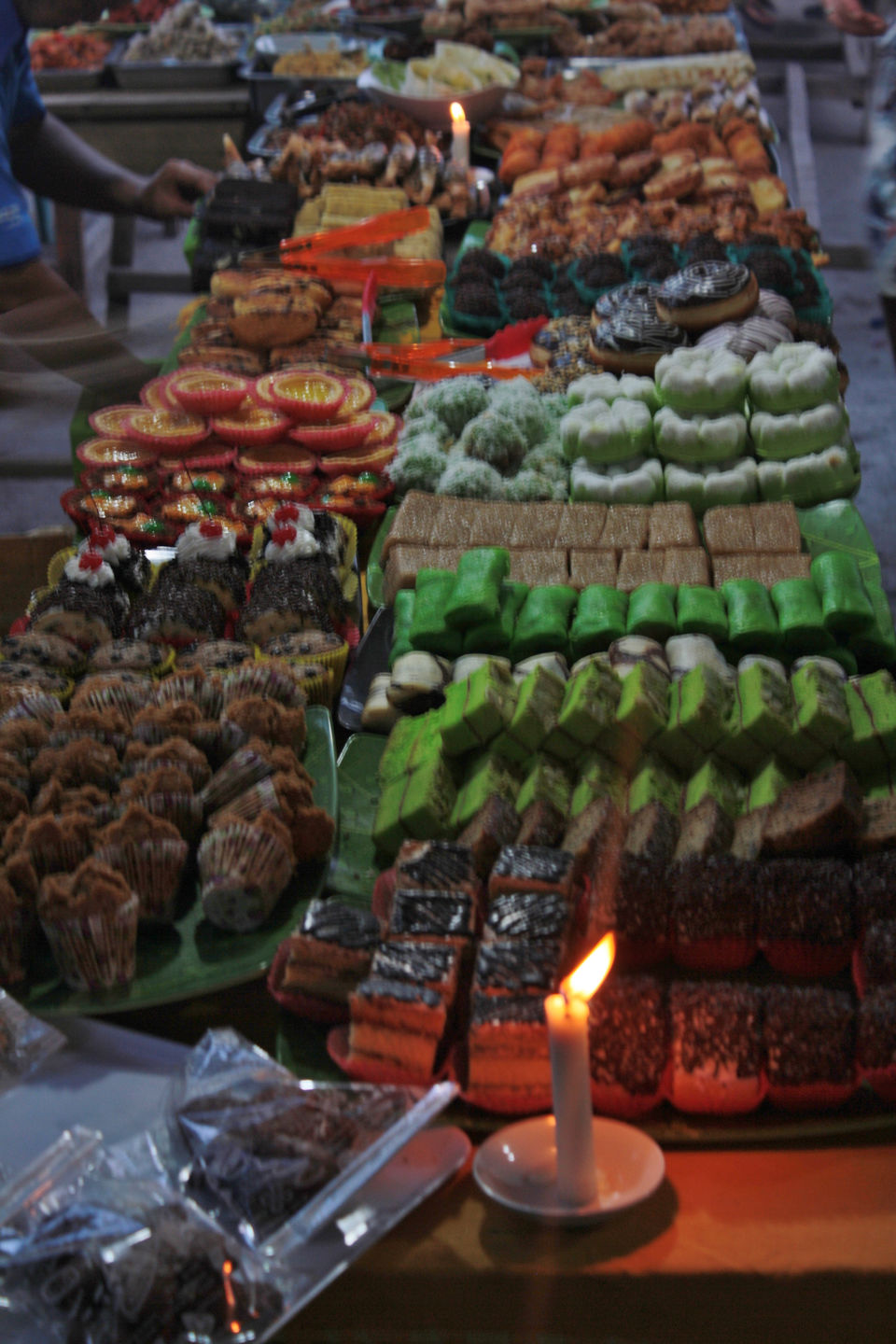 More our blog post from Bali find here.

We planned to go to Gili Islands after couple of days on Bali. Because we're on northeast coast, the nearest harbor is in Amed.
Amed is a long coastal strip of fishing villages situated in East Bali. The trip from Amed to Gili Island takes only about one hour. Following fast boat companies arrived from this harbor:
Kuda Hitam
Sea Express (we went with this one)
The price is about 49 USD.

There are a variety of direct fast boat services from Bali to Gili. These go from Serangan Harbor and Sanur beach in South Bali, from Padang Bai in the East of Bali.
Giligetaway
Scoot cruise (we went with this one on our way back to Bali)
Blue Watter Express
Semaya Cruise

You are not allowed to board the boat with shoes. You have to take it off and put them into the big basket together with shoes of others. At your final destination you have to find yours. The fast boat drops you off on the Gili Trawangan, Gili Meno or Gili Air. Some of the fast boat operators go to Lombok as well. All of those islands are very close each together.

We went to Meno – the smallest one in the middle of the other 2 islands. We walked around the island and found accommodation on the opposite site from the mooring which facing Gili T. We stayed in simple hut or cottage with open-air bathroom. Nice!

Huts weren't right on a beach but very close. Beaches on Gili are white with coral pieces.
Not far away from our hut was a chill out bar on the beach. They offered good burgers; beer and you can take a drag of weed with local guys. So everything seemed to be perfect until night. Gili T is kind of party island. It is known. The music and beats waves travelled directly to our ears – whole nightlong! Earplugs didn't work! Moreover muezzin of a near mosque sang prayers in the middle of the night and also very early in the morning! Gilis are Islamic while Bali is Hinduistic. Honestly this was the worst night ever!

Such frustration! So we packed our staff at this looong night and early morning went to mooring to buy ticket on public boat to Trawangan. We had decided to find some accommodation behind the annoying sounds.

However it wasn't easy. We didn't realize that New Year's Eve is a peak season. Criss-cross the island on foot with backpack, humidity near 100%, tropical temperature... Fortunately in the middle of forest far away from parties, from mosque, was some guest house with the last one free twin room. The price was totally fine and moreover it included breakfast! I was so glad! The idea of open-air sleeping wasn't my favourite.

Cars and motorbikes are prohibited on the Gili's. There is no space for them anyway. You can rent a bike or take and cidomo (a small mule-drawn carriage). But I felt sorry for the animals. We chose the bike. It's possible to cycle around the island. Along the main street, which is near harbor, are plenty of rentals. Prices are pretty much the same – cca 50.000 Rp.

We spend 2 days on Trawangan just lying in the sun or on chilling points – wood huts on pillars on coast. Those always belong to some restaurant or bar.

Don't forget to visit the night market. About 7 p.m. at the market square – you can't really overlook this place. A wide range of various specialties prepared freshly in front of you. Cheap and tasty.

There are lot of souvenirs shops in Gili T and also many coffee spots run by Australians. I recommend getting a bit far from the harbor and overcrowded streets to see another side of life native in island and to explore the "quiet site".

What about you and Gili´s...let me know!

Thx,
Z.