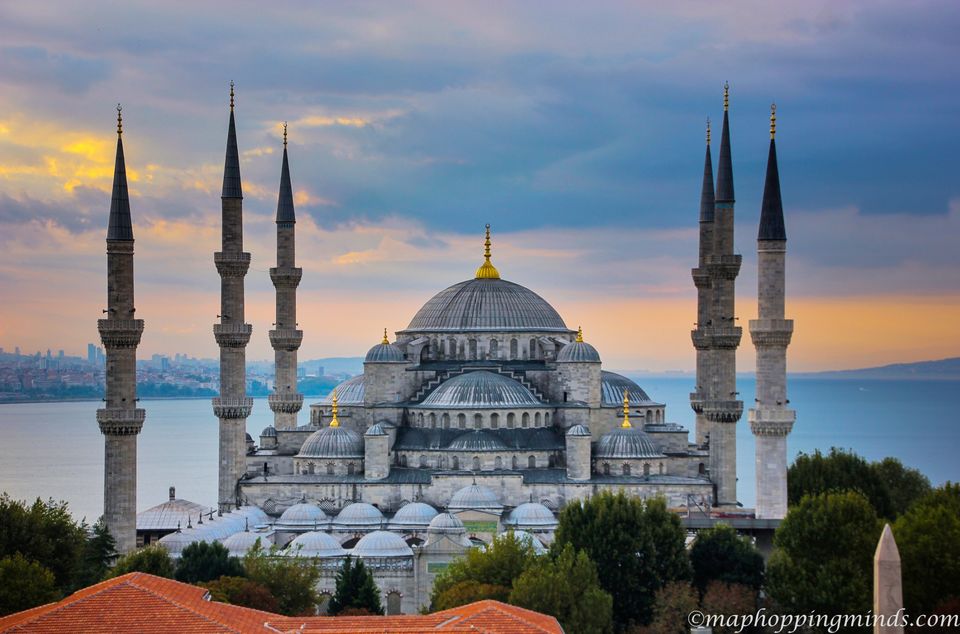 We all love to travel to new and varied destinations… few of us keep on exploring while few travel infrequently. Wherever we go, most of the times we like the place, enjoy our vacation, take back with us plenty of photos and a heart full of memories. But, from those wonderful reminiscences of several towns and cities, there is that one place… one destination that really touches our soul, make us feel something about it and make us fall in love with it. No, not because of its picturesque landscapes, neither because of its historical monuments… But, because of the vibes it carries, because of the aura it emits and because of the serenity it provides. None of the places that we visited till date touched us the way… like 'Istanbul' did.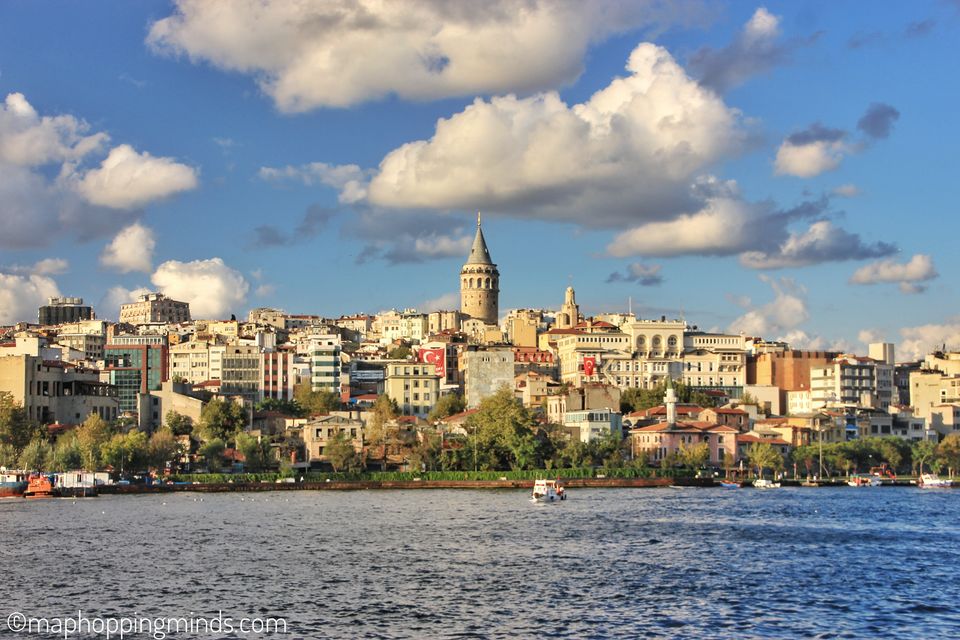 Terror attacks in and around Istanbul during the few weeks preceding our travel dates made us really hesitant and worried about our visit to the city. At one moment, we also planned to cancel our trip here and instead extend our holiday somewhere else. But, doing so would have cost us a bomb as all the flight and hotel bookings were done in advance. So, with more heavy heart than excitement we started for our journey to Istanbul enroute Cappadocia.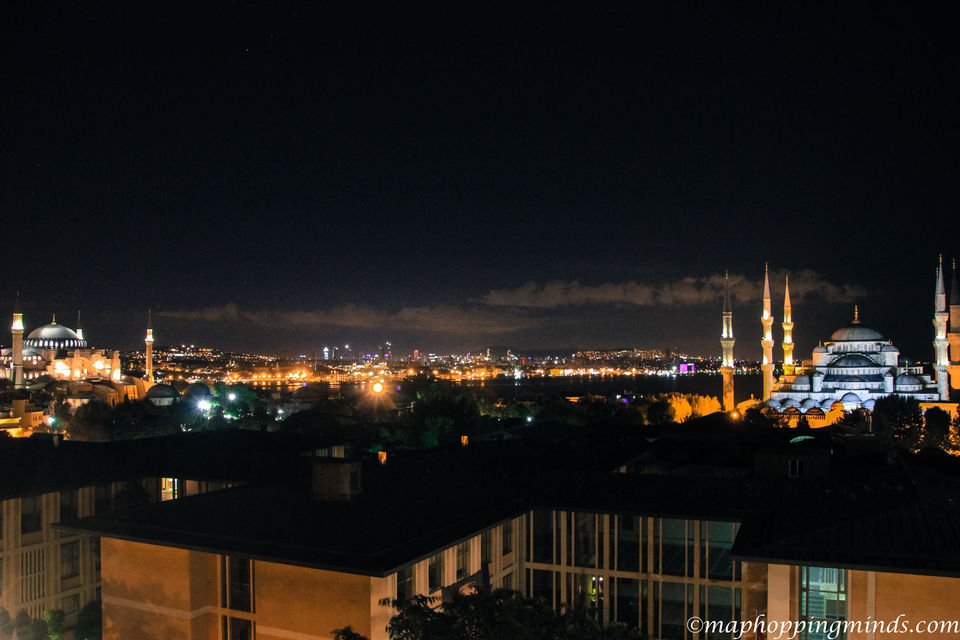 After a long day in Cappadocia, we arrived at Sabiha Airport. The airport seemed quite; don't know whether it was because of the lack of tourists or was it because of the anxiety in our mind. Stepping out of the Airport area, we saw a good number of vehicles plying on roads, the gleaming highways and bridges… the city seemed to be bustling; helping us to get out of our anxious situation.
Geographically, Istanbul belongs to two different continents – Europe and Asia, both the sides being separated by Bosphorous Strait, which connects the Black Sea and the Sea of Marmara. The Bosphorous Bridge joints the Asian side to the European side of the city.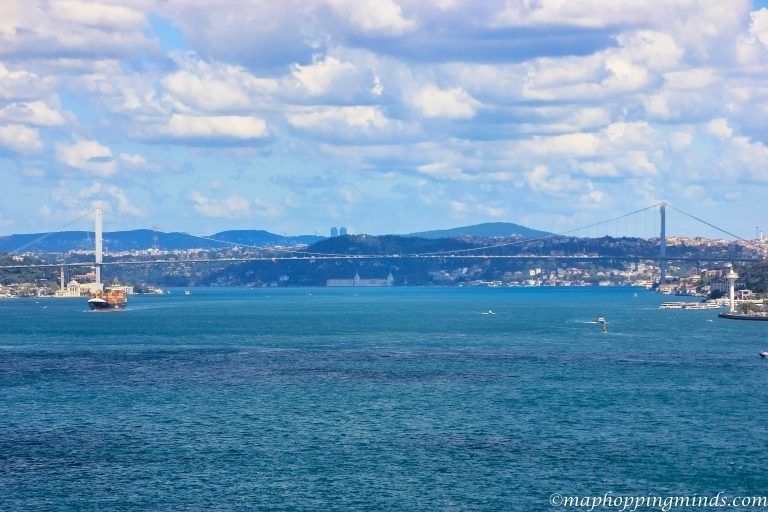 Not just on maps, but in reality Istanbul is a perfect blend of Eastern culture and Western Lifestyle. Before we reached here, we were under impression that it would be more or less like a conservative city. But, a stroll down the lanes of the city changed our perception altogether.
Istanbul is an epitome of beautiful domes and minarets that stand proud and tall kissing the celestial blue skyline. The multifarious venerable monuments spread across the city, gives it a distinct historical flavor.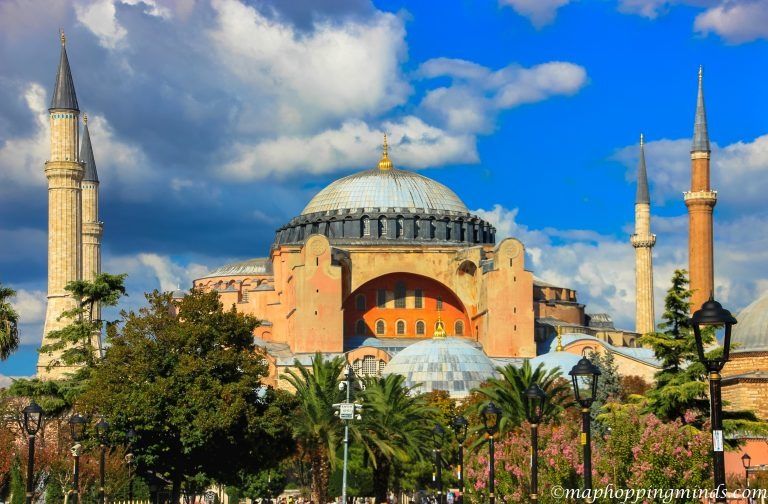 The divine prayers buzzing around seemed music to the ears, and one needn't know the language to understand them, but a soul to feel. We could actually feel the cultural magnificence of the place. At the same time, we could see a great extent of western influence on the city. People carrying a modern sense of fashion, bars and pubs around the corners, dazzling nightlife, etc. makes Istanbul a lively and a happening city to be in.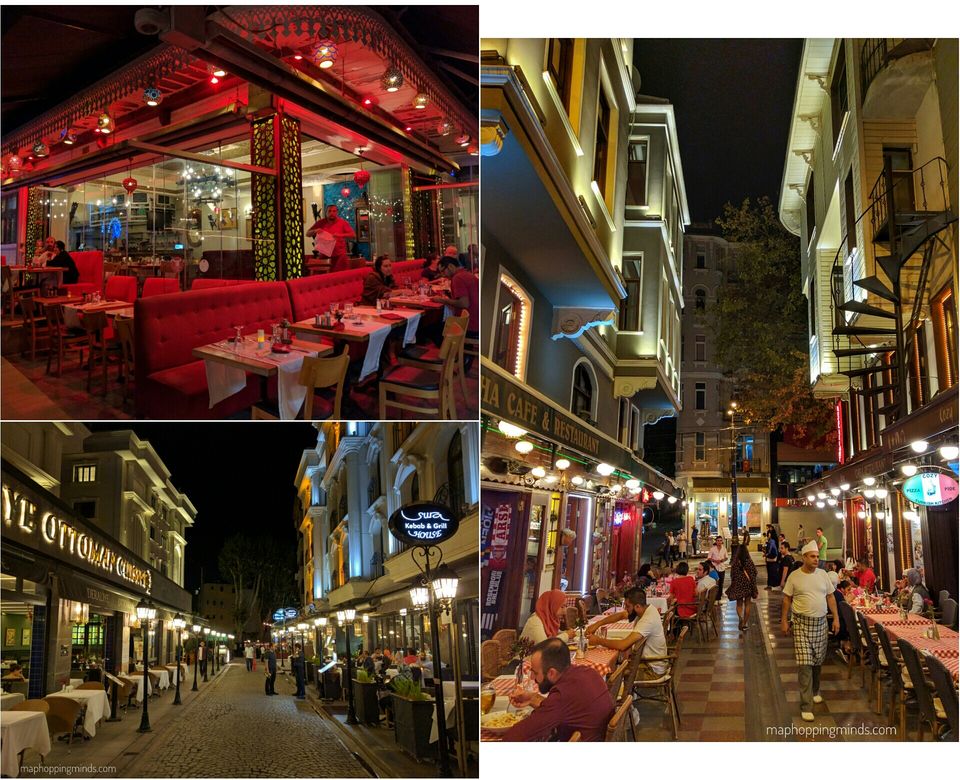 With plethora of eateries and cafes donning the city streets, Istanbul can be easily called as "Foodies' Paradise". Your taste buds will never get disappointed in the city, with the wide variety of delicacies… be it the quick world food or more indulging Turkish cuisine.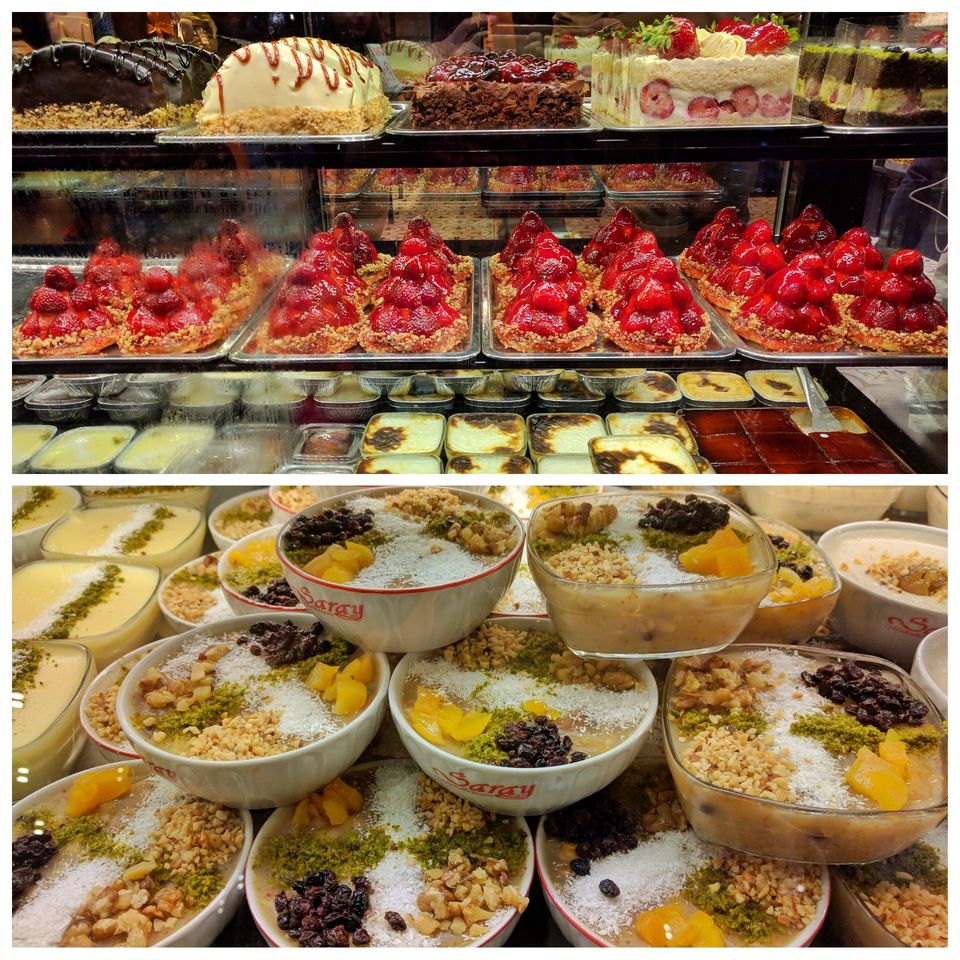 We were in admiration of the century old sweet shops and bakeries that were so well-kept and managed. We did grab some sweet dainties from these shops for our family and friends back home.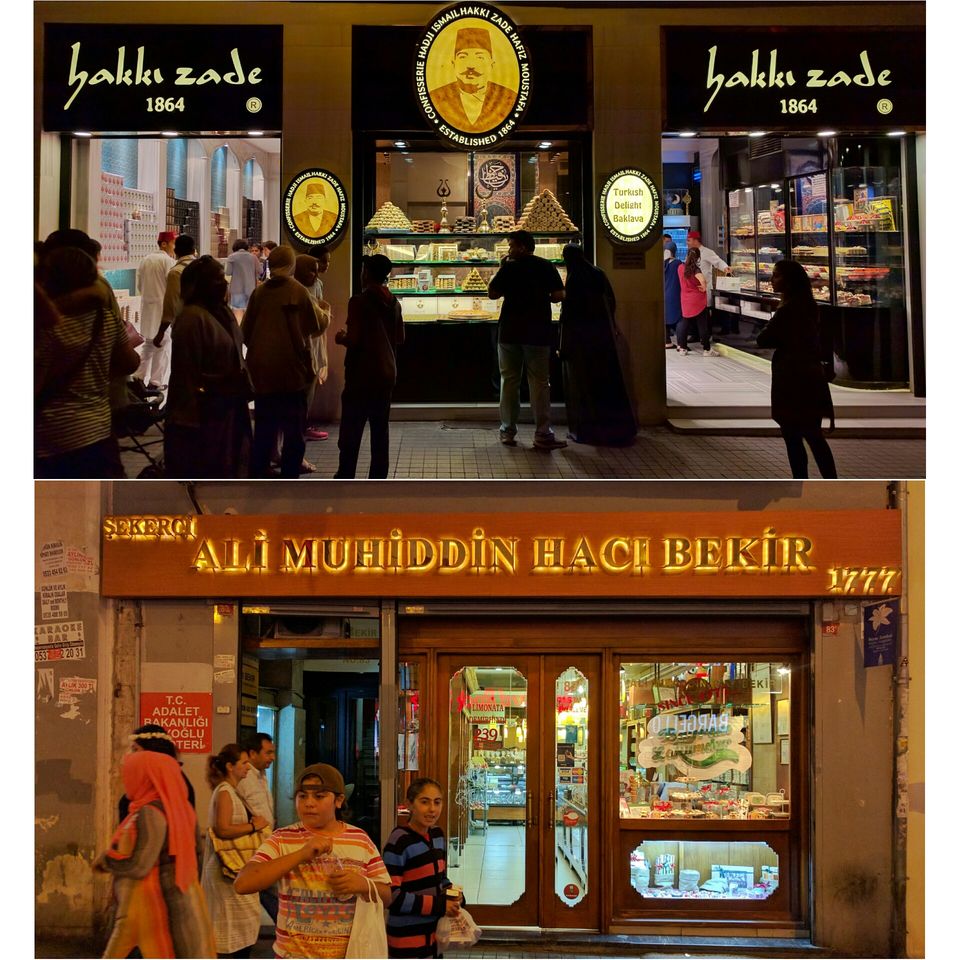 And with all these pleasures of the city, when you have warm and lovely locals around you, it brings delight to your visit. Turks are a wonderful lot of people… the humbleness in their words, the compassion in their eyes and the respect in their gesture brought them closer to our hearts.

The time we spent in Istanbul passed at a blistering pace. Honestly speaking, two days are too short to experience the city. At least a couple of days more, we could have done justice to our trip. Nevertheless, we ended our Istanbul tour with beautiful memories, and hoping to visit the city again. We are glad that we took the plunge and not cancelled our vacation here. We really hope that the people here stay safe and happy, and the country remains clear off terrorism. Let the peace prevail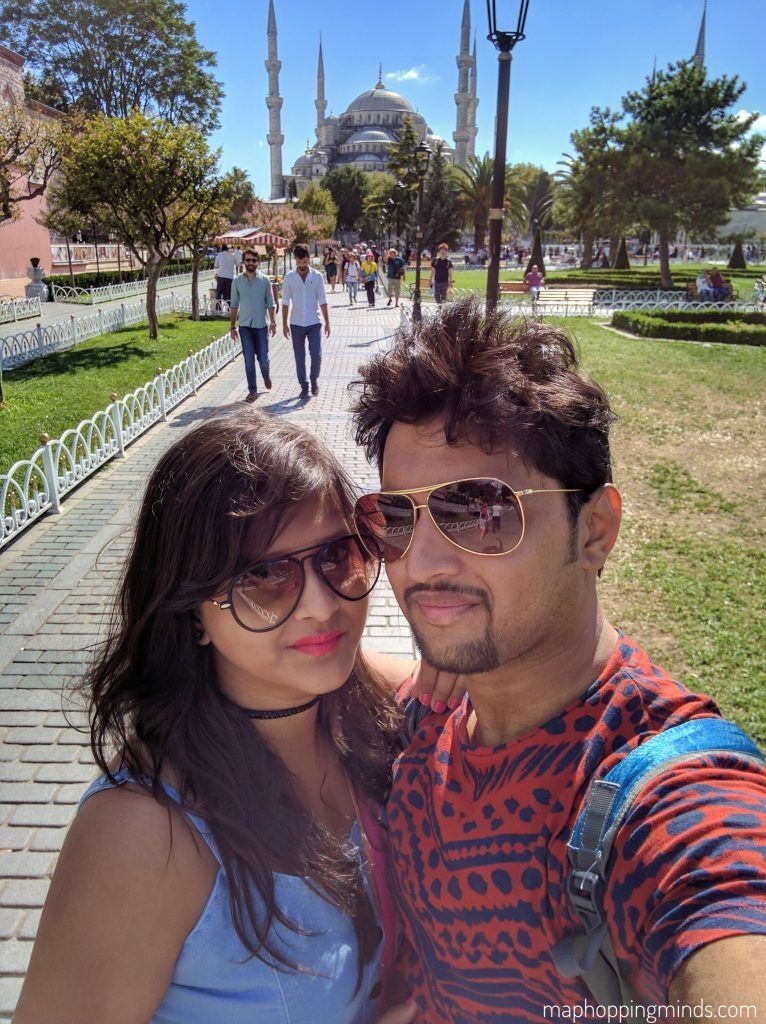 We can merrily say that 'Istanbul has pinned itself permanently on our Map Hopping Minds'.
This post was originally published on Map Hopping Minds.
Frequent Searches Leading To This Page:-
Turkey Holiday Package, Tour Packages Turkey, Family Tour Packages For Turkey, Holiday Packages For Turkey, Best Turkey Tour Packages, Holiday Packages To Turkey From Mumbai, Turkey Tour Packages Price