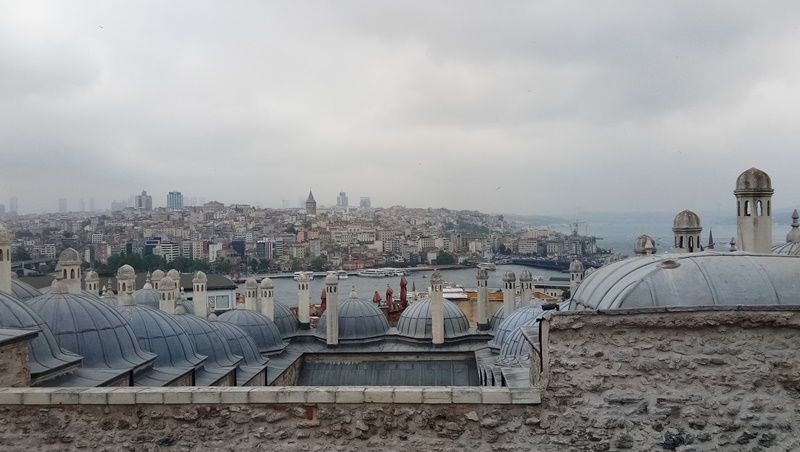 Day 4 - 20th May 2018, we reached Istanbul from Kayseri around 5.30 pm. We took the public transport to reach Sultanhemet. Take the metro from Yenikapi to Zethybrun and then get off and take the Tram T1 going towards Lavitas and get off at Sultanhemet.
After taking the epic balloon ride in Cappadocia, we were ready to explore the historical side of Istanbul. Oncewe checked in to Nowy Efendi Hotel and rested for a while and later headed to Cigden to have some delectable borek and pastry. This café is a must and they serve some incredible desserts.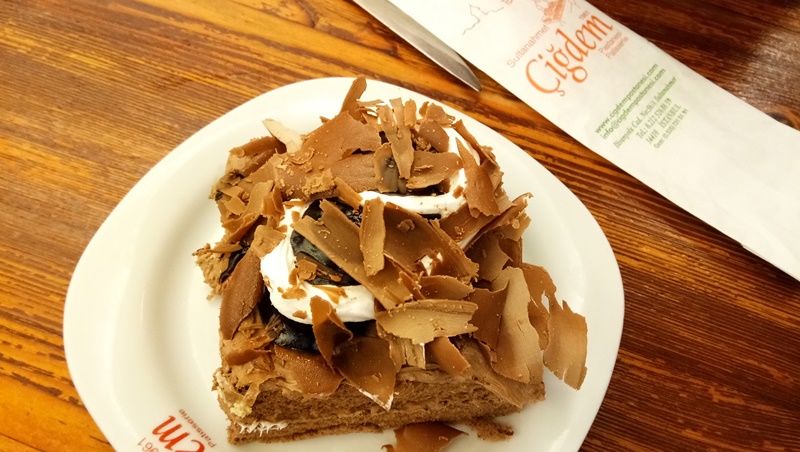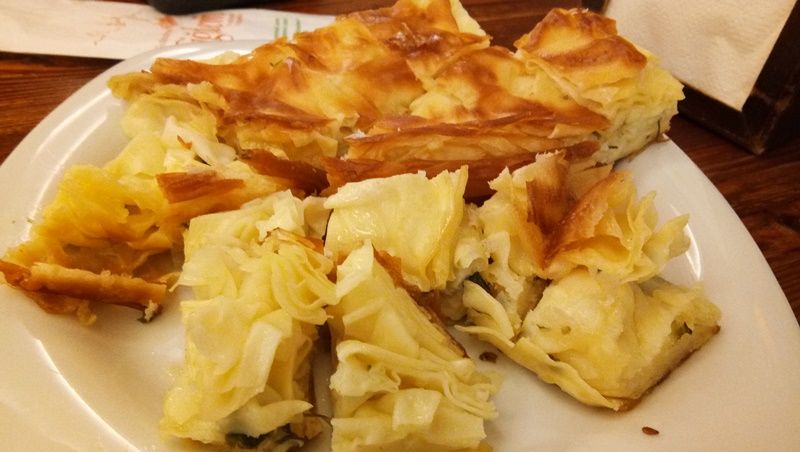 Since we were quite fatigued with all the trekking we did in Cappadocia we thought of pampering ourselves with some soothing massage. We had booked a time slot with Cemberlitas Hamami and I wish I had been forewarned about their HORRIBLE service. For 160 TL we hardly got any scrub and the whole process was a rushed affair. No one directs you about the process, you aimlessly ramble to figure things out on your own. By the time you realize you are experiencing the famed Turkish hamam, its over! We hardly spent 20 minutes after entering the hamam and that includes everything. I would not recommend this place at all! Save your money and go to some less popular Hamams, I'm sure you will get better service.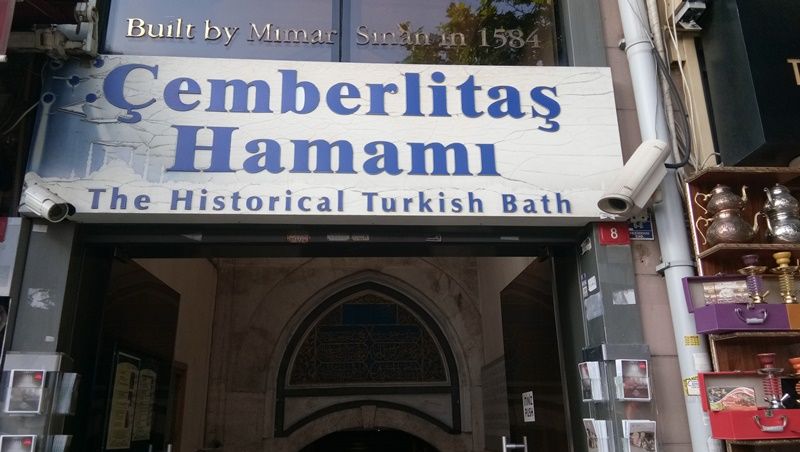 With a bitter feeling we then headed to pick some souvenirs from various shops at Sultanhemet. We even got a kg of clothes washed at Active laundry for 10 liras. Must visit is Zakka Souvenir store, little ahead of the sultanhemet tram stop, on the left side. It's moderately priced and there is no bargaining. We even explored the Ramadan Market and its very lively and lots of shops and food stalls around.
Must try is Mango black tea frappe at Starbucks on Sultanhemet. Priced at 11.50 liras its total value for money and very refreshing and much needed after all the shopping and gallivanting.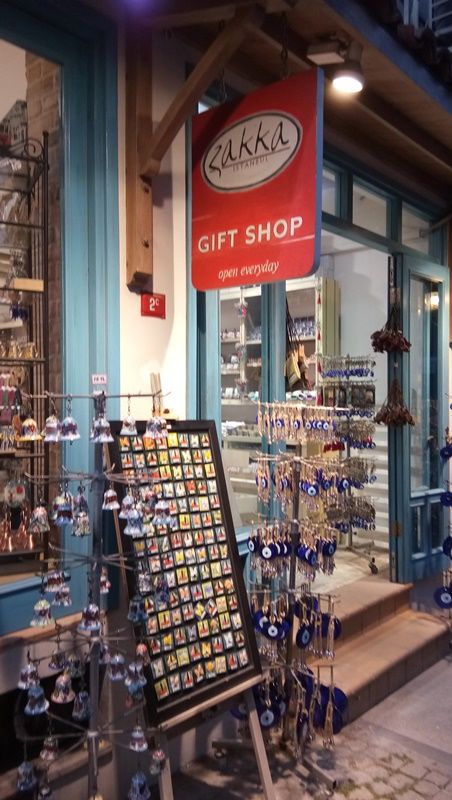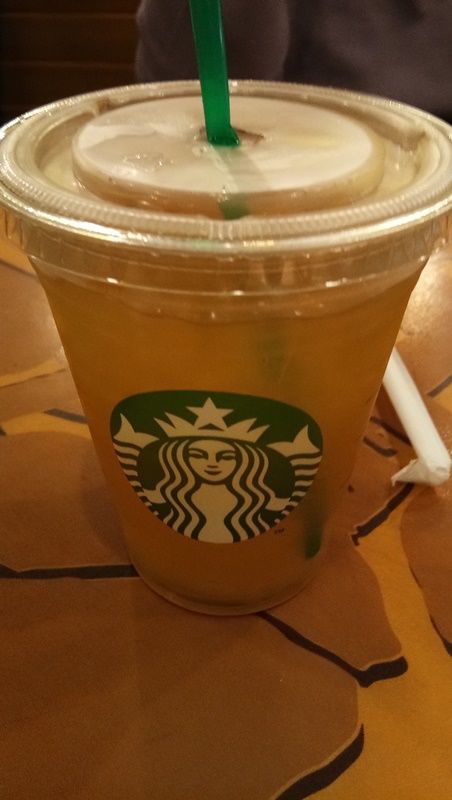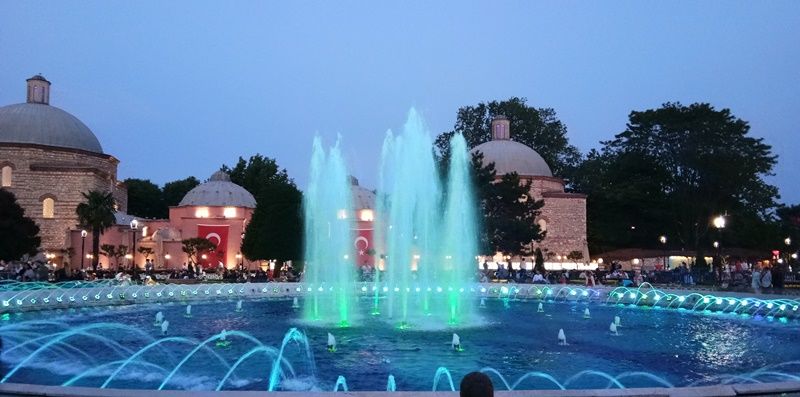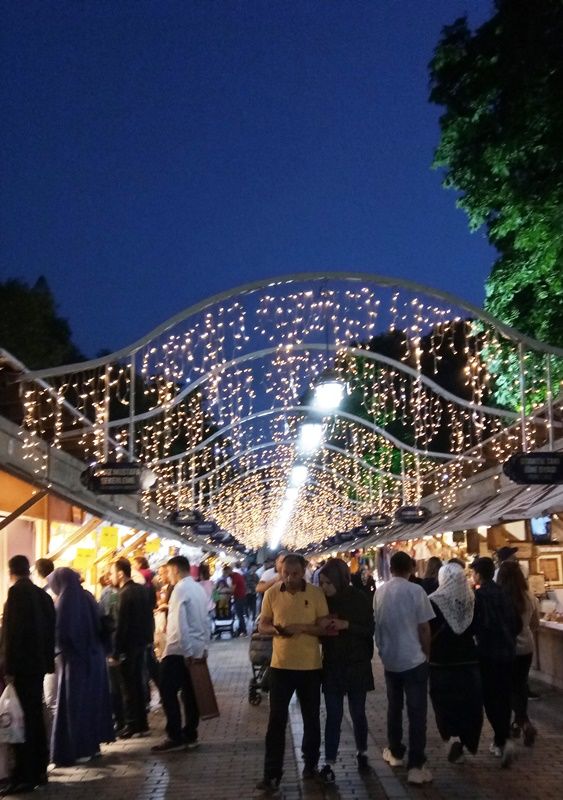 Day 5 – 21st May 2018, after having a scrumptious breakfast (cornflakes, paneer, cheese, jams, breads, potato wedges, cake, fruits, juices and coffee/tea) at Nowy Efendi Hotel, we proceeded to Topkapi Palace. We brought our museum pass from here as we reached at 9 am there was no rush and we could get the pass easily. For 125 TL this pass is value for money provided sites are not under restoration.
Topkapi palace was the residence of the ottoman Sultans and was also used for educational and administrative affairs of the state. There are various courtyards and gardens and the Harem, kitchen and treasury are must go. Some sections of the palace are under restoration. The Archaeological Museum and Church of Hagia Irene are under major restoration and hence not accessible. Audio guide is available at the entrance and can be purchased to get an overview about the History. There is a lovely café overlooking the Bosphorous inside the Palace and some nice but overpriced cafes in the garden too. Topkapi Palace is built on top of the Byzantine acropolis and is surrounded by the Sea of Marmara, Bosphorous, and the Golden Horn. The rose garden houses some unbelievably huge roses and it looks beautiful. Make sure to visit all the 4 courtyards and you can easily spend 4-5 hours exploring the palace especially if you are a History Buff!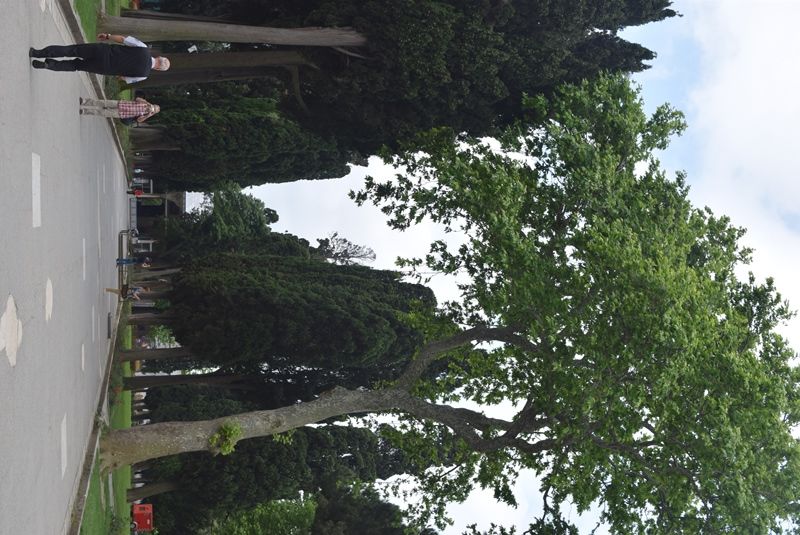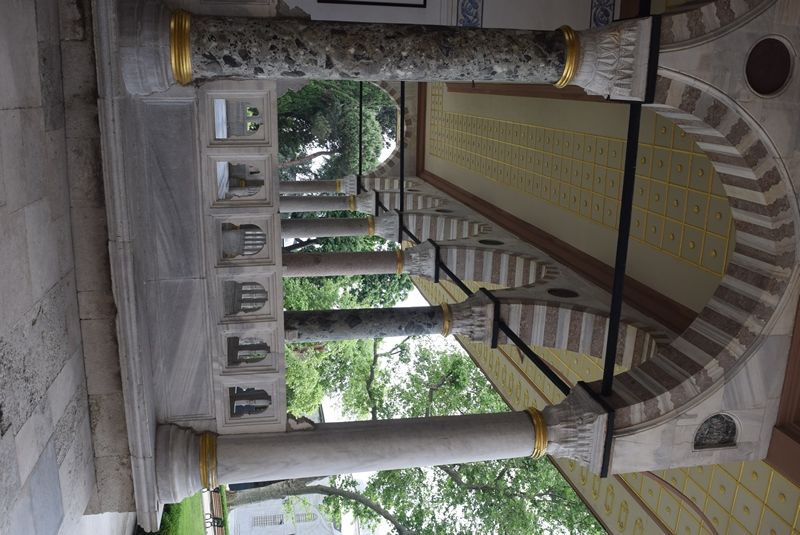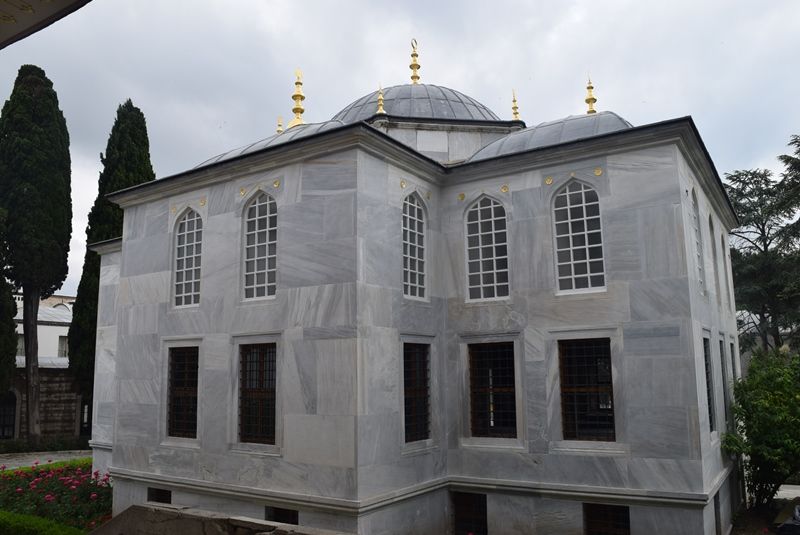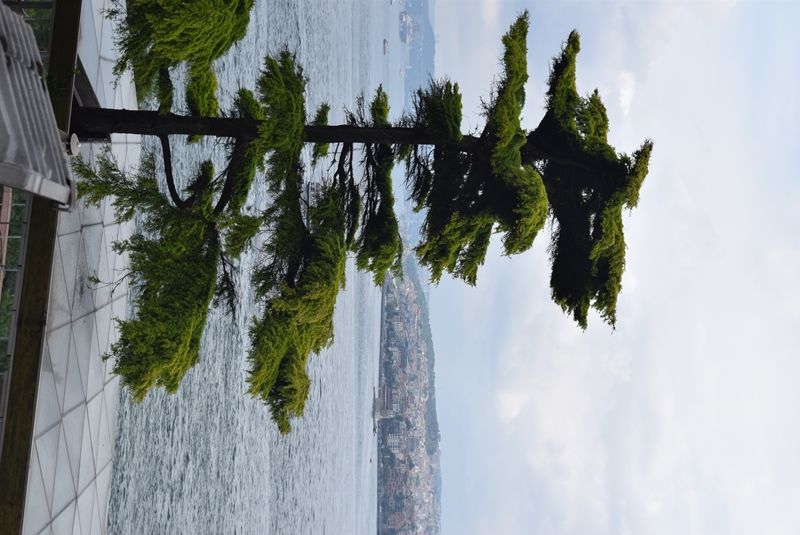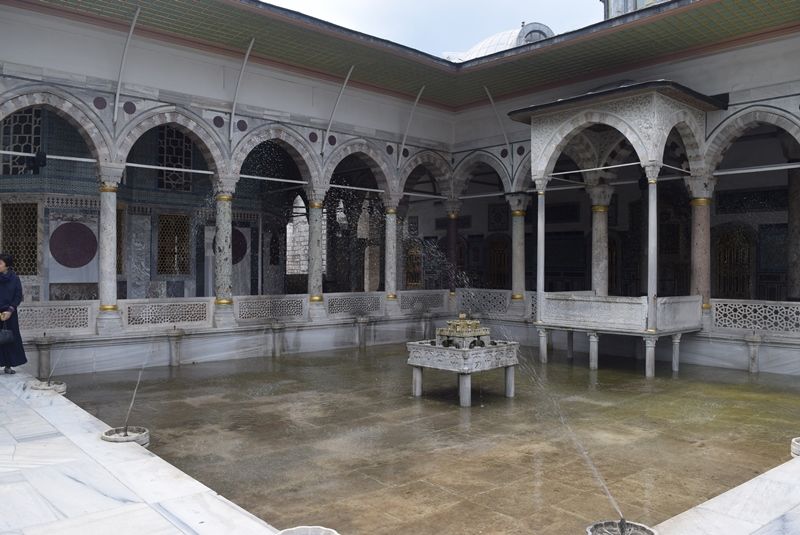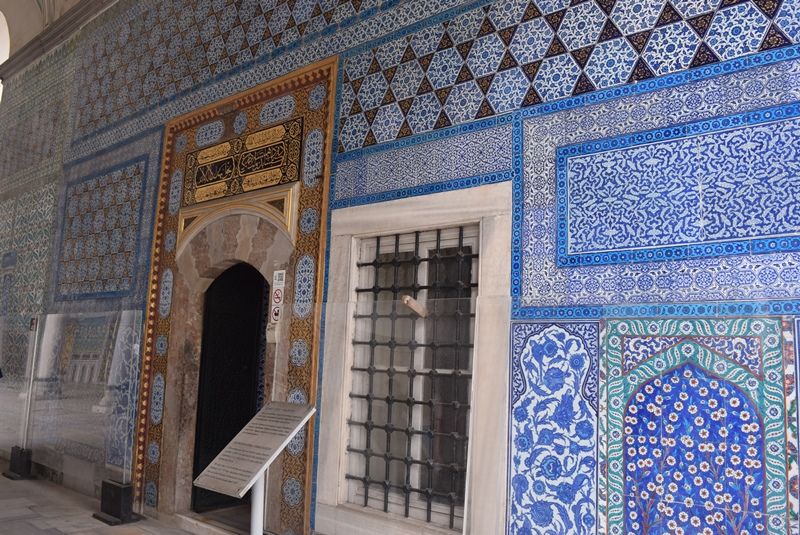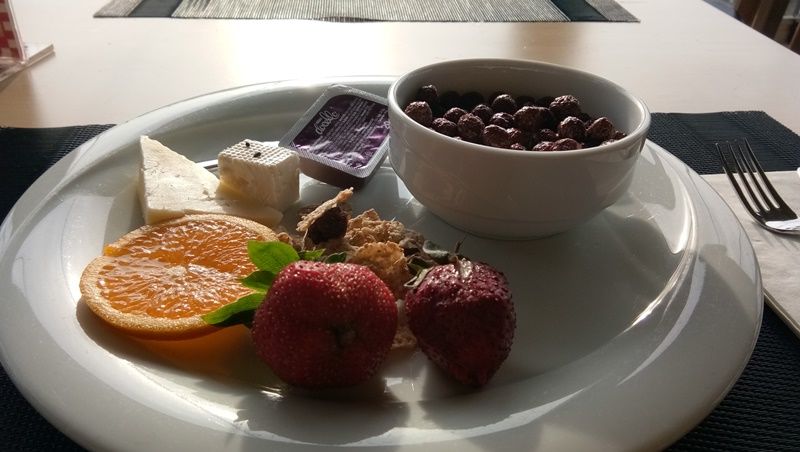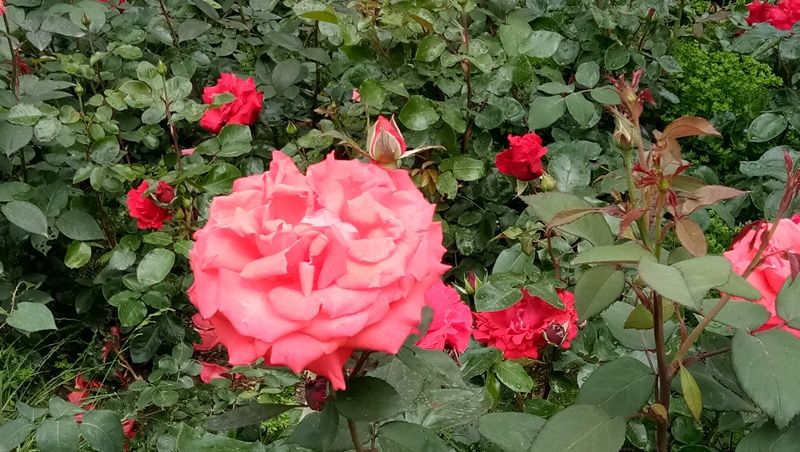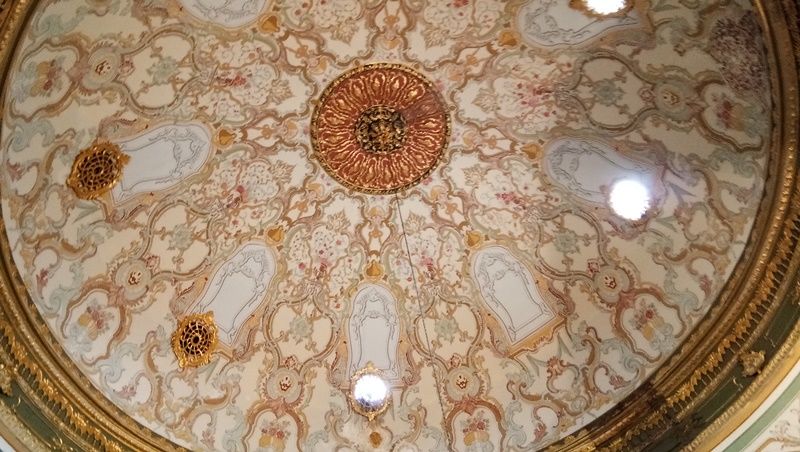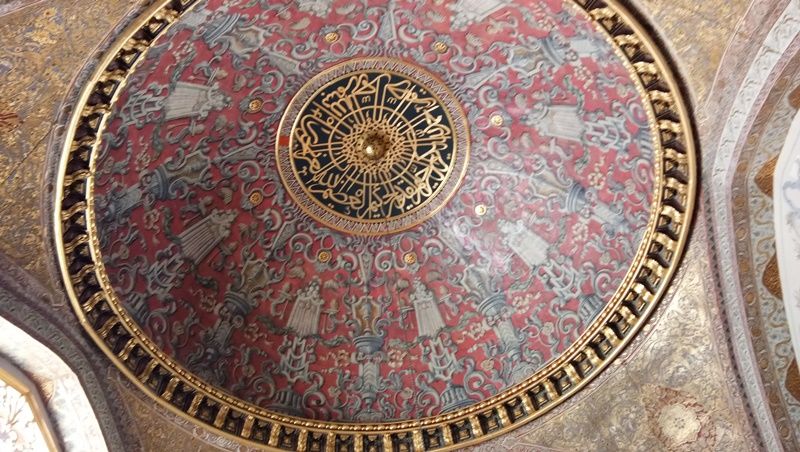 Post this we headed to Grande Café for Lunch, we ate Kumpir which can be made vegetarian and is loaded with fresh vegetables and cheese/mayo stuffed inside a huge boiled potato. The orange juice was refreshing and much needed after all the walking. For 24TL you can have a good lunch and re-pack all the lost energy!
We then headed to Spice Bazaar and took the metro from Sultanhemet to Eminonu and look for Misir Carsisi or spice bazaar. It is also called the Egyptian bazaar and is one of the largest covered markets after grand bazaar. You get variety of spices, teas, Turkish delight, and nuts. My friend picked up some lokum and I brought heavenly Cikolata Chocolates for 15 Tl (PS: Try the Starwberry flavored cikolata- it's Yummylicious). It's on the left side of the famous coffee shop Mehmet Efendi in the market. Unless you really want to pick up spices, one hour is good for exploring this place and one should be careful about the attire and belongings as it's crowded.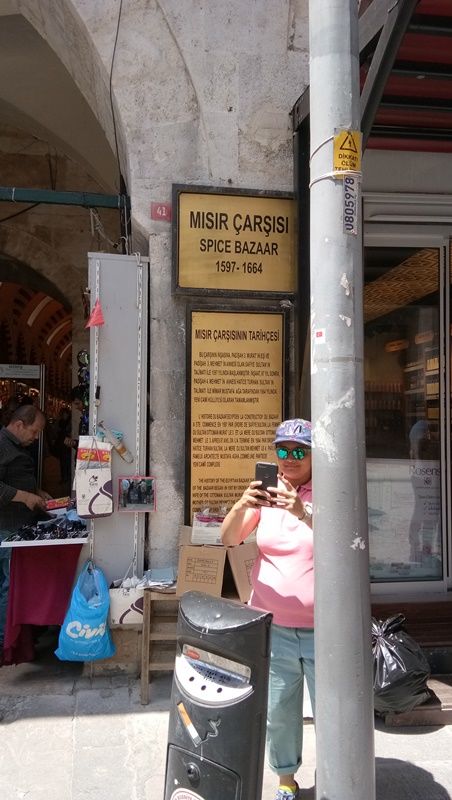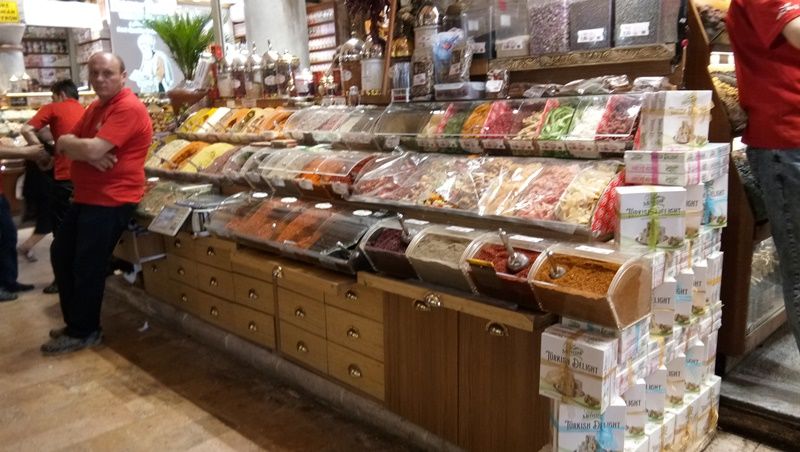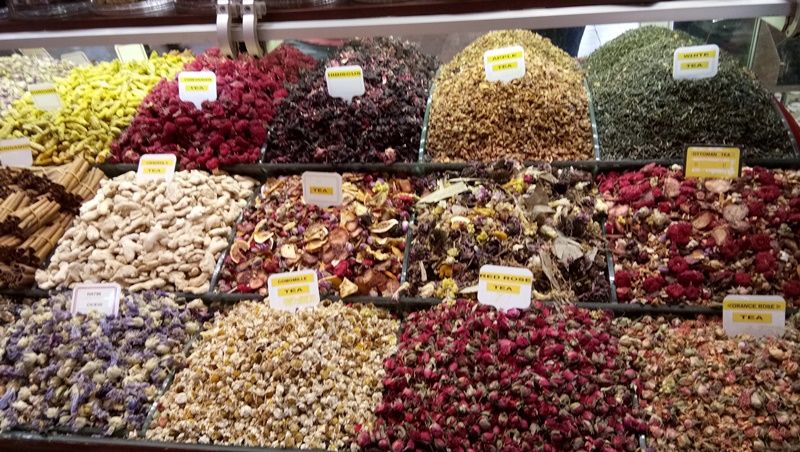 We then headed back to Sultanhemet and walked it up to Arasta Bazaar. It's very close to the tram station and Blue Mosque. One needs to be vigilant while going to this place as we were approached by a salesman and he forced us to visit his shop. We denied 3-4 times but he insisted. Since his shop (Topkapi) was right at the beginning of the bazaar we decided to pay it a visit to get rid of him. He showed us few tea samples and I loved the Jasmine flavored tea. Little did I know that I was falling in a trap! He sold 100 grams of tea for 70 TL whereas the same thing was available for 36 TL a little ahead. I felt robbed! I went back to him to reason out with him but it was futile.
Arasta Bazaar houses few shops which are mostly empty. It's overpriced and there is nothing extra ordinary about this place. The only shop worth a visit would be Jennifer's Hamam, they have some high quality linen towels starting at 35 TL and soaps for 5 TL which are worth a look and if it suits your pocket then you should certainly pick some.
It was now time to explore one of the biggest covered market in World: The Grand Bazaar "Kapil Carisi". It's truly grand in every sense. The easiest way is to take the tram from Sultanhemet to Carisikapi stop heading towards Bagicilar. You can walk it up as well but save your energy for all the walking within the bazaar as there are endless number of lanes. We picked up few ceramic hot plates, Istanbul T-shirts for 15 TL each, evil eyes ranging from 15 to 50 TL or may be more, Turkish towels for 15 TL and many more souvenirs. There are dedicated lanes for various things like leather, ceramics, lokum, towels etc. One can easily spend few hours here and if you really intend to shop a lot then may be half a day! Remember to hone your bargaining skills before you enter the market, as it will certainly come handy.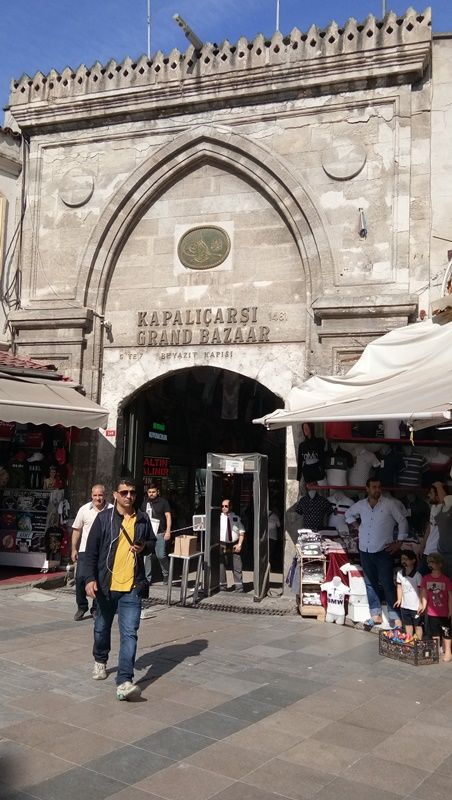 We had some fresh orange juice outside the market and then headed to Chora Church. You need to take the tram from Sultanhemet towards Bagicilar and get off at topkapi stop. Climb the steps and take the Tram T4 to Edrinekapi Stop. From there you need to ask people for Kariye Museum and it takes a good 10 minutes to reach. The overall time for one way journey is 45 minutes. After all the effort, once we reached we realized that only one small section of the church is open, everything else is under restoration. What a put off! They are even selling audio guides for that section. I really wonder why? It took barely 5 minutes to see the small room and it was very disappointing. In my opinion, skip it until it's fully restored.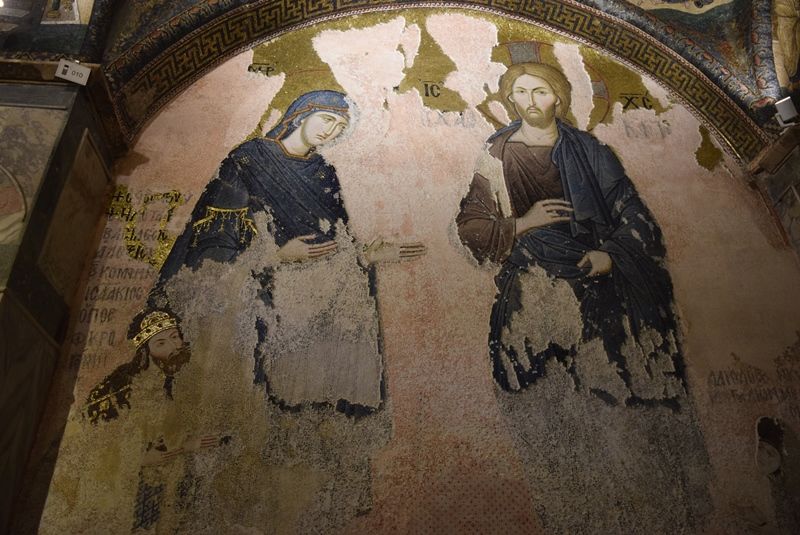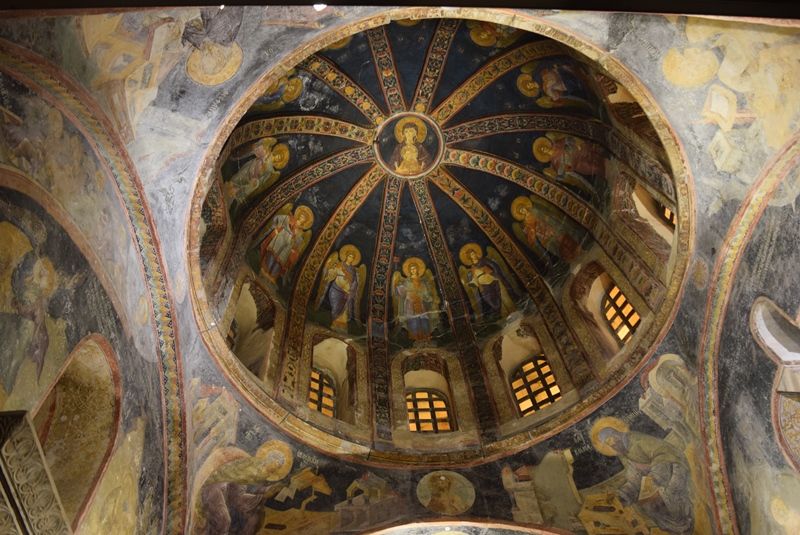 We called it a day off with some warm dinner at 'Be So'. It's in the by-lanes of Sultanhemet and close to our hotel Nowy Efendi. We ordered a vegetarian pizza along with some crispy fries and baklava. They even served us complimentary Turkish tea. We paid around 30 TL per person and they even played some amazing music and there is free Wi-Fi too.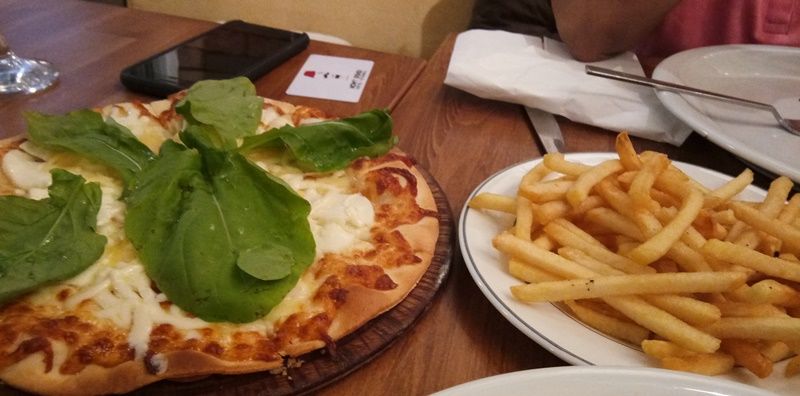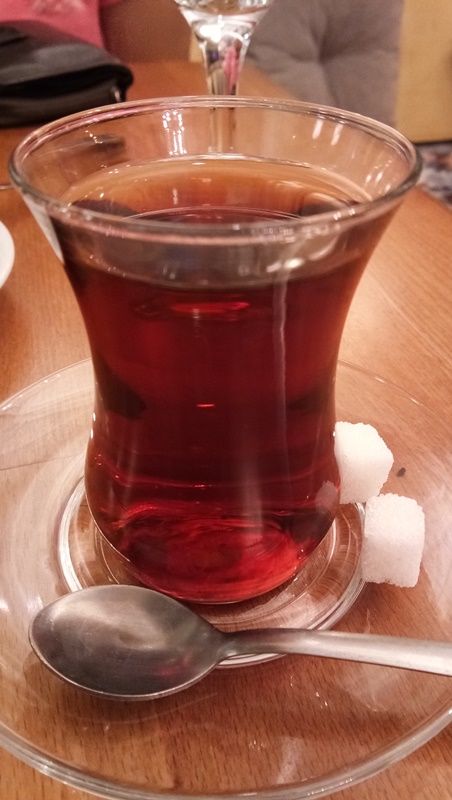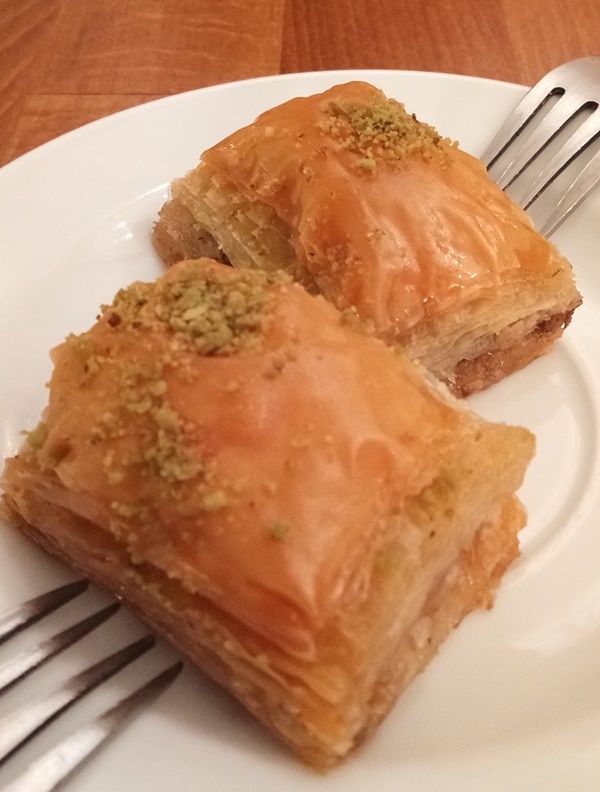 Day 6- 22nd May 2018 – we started our day with the visit to Hagia Sophia or Ayasofya, the architectural grandeur in Istanbul! It was first a church, then a mosque and now a museum. It's an example of how diversity can co-exist all under the same roof! It was built in the 6th Century and stands tall and strong till date. Some parts of it are under restoration but majority is accessible. Audio guide to the different sections and mosaics can be rented for 30 TL. The entrance was included in the Museum pass. One can spend a good 2 hours or may be more at this architectural wonder housing incredible frescoes and pillars. Preferably go early in the morning as it gets very crowded later.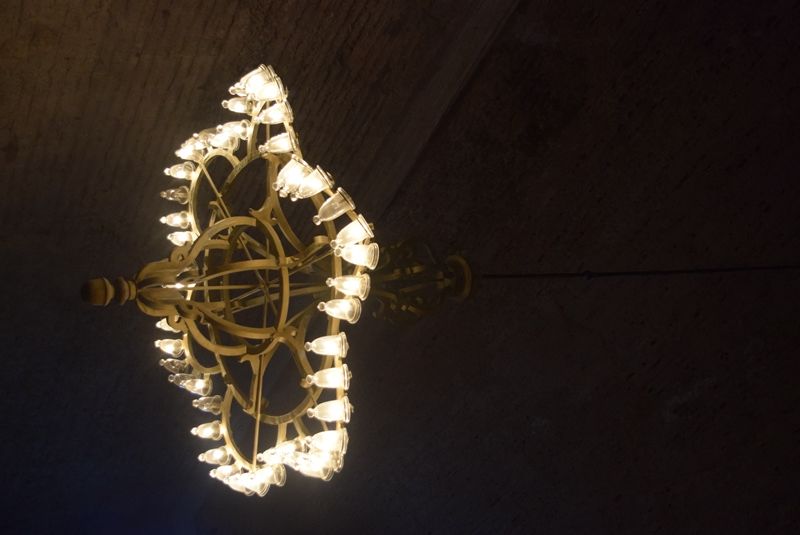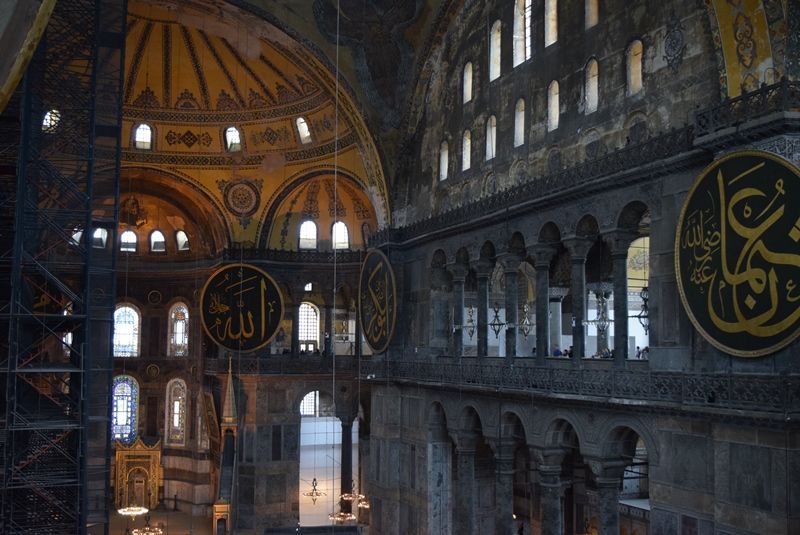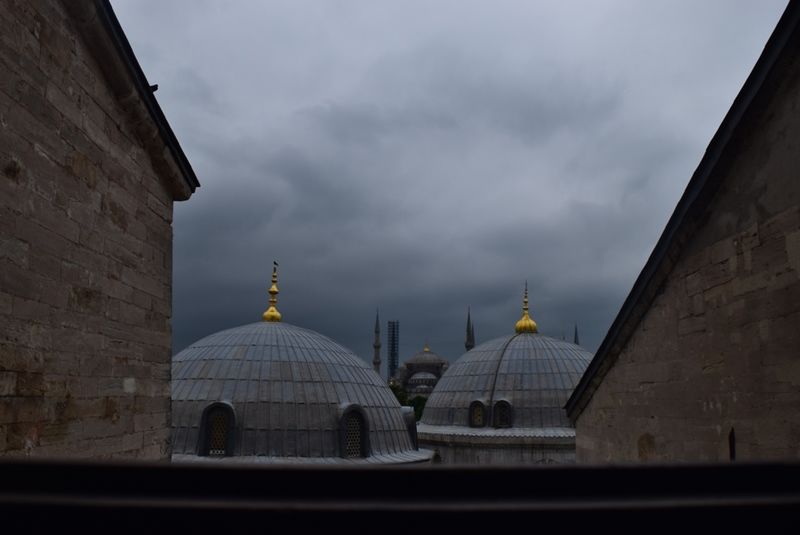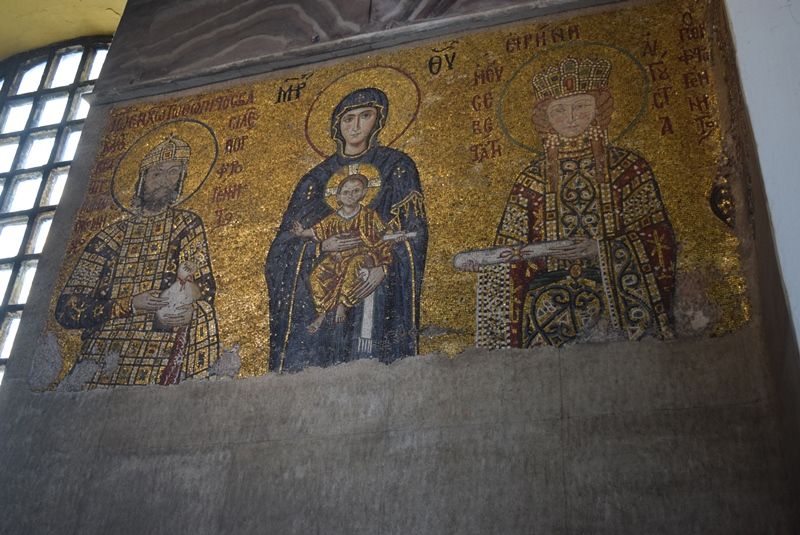 We then headed to the Blue Mosque or Sultan Ahmed Mosque, which is at a distance of 5 minutes from Hagia Sophia. One needs to dress appropriately and they even rent clothes free of charge if you are not appropriately dressed. Full sleeves Tshirt and Full Length Jeans with no revelation is the rule. You need to cover your head, hence carry a scarf. The mosque is known as blue mosque as its walls are surrounded with blue tiles. It's an active mosque and hence closed for non-worshipers during prayer times five times a day for around 90 minutes. You need to get your shoes off and carry them in a plastic bag with you. It's a majestic ottoman mosque and is of great historical importance.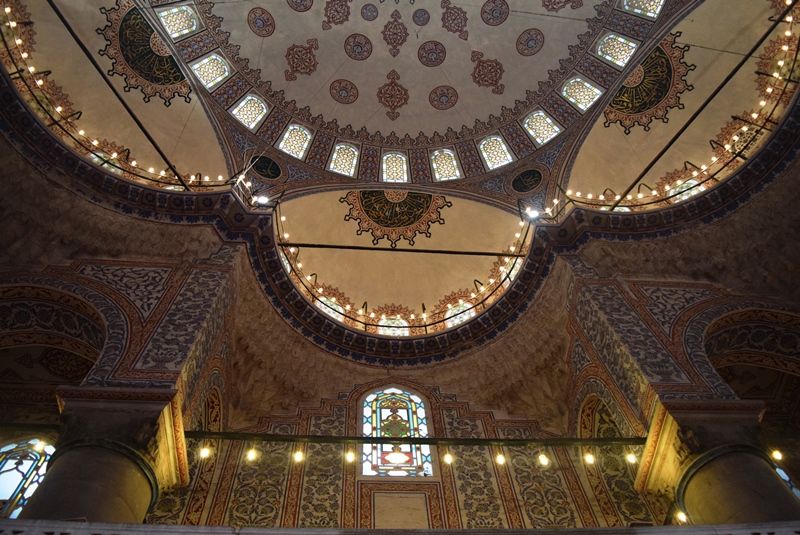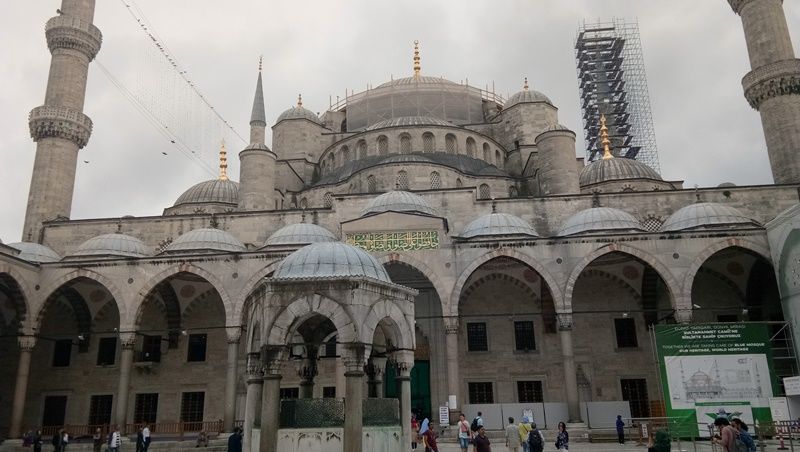 We then proceeded to Basilica Cistern which is right opposite the Hagia Sophia. Entrance fee is 20 TL and this place can be skipped totally. It's under restoration and all you see is Melusa's Head and some History about it. It's dingy inside and over hyped tourist attraction. It was constructed using 336 columns and is the largest byzantine cistern which has survived till date. It can hold up to 17.5 million gallons of water! It's open to visitors from 9.00 am to 7.00 pm. The historical facts are written inside hence you don't need any audio or private guide. The history behind the crying pillar is interesting.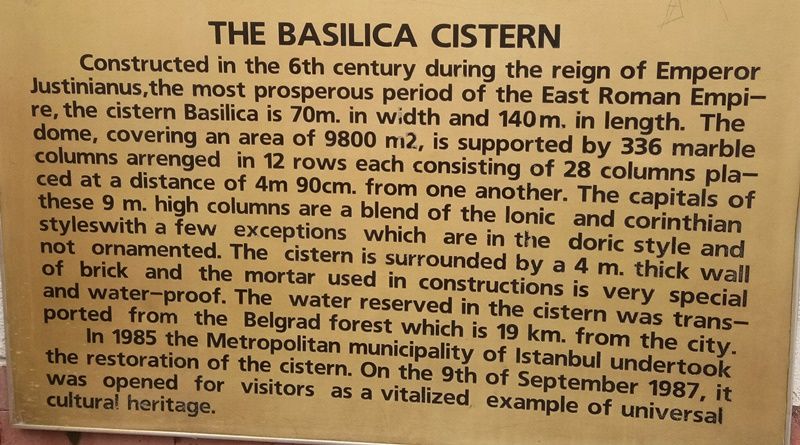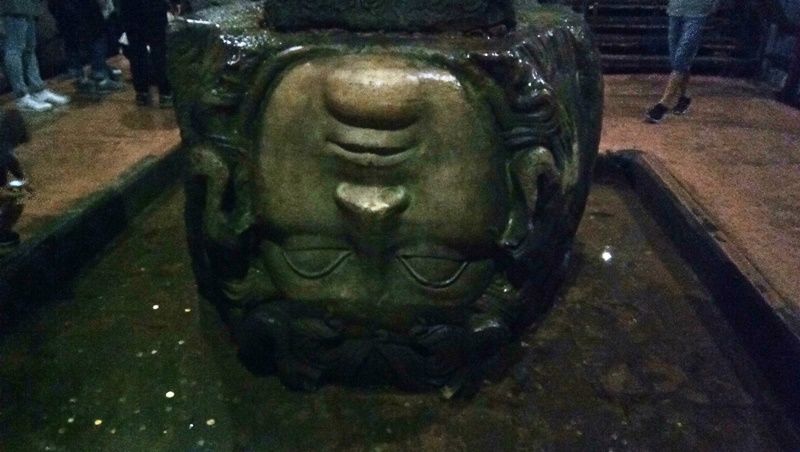 On our cultural exploration day, our last stop was the Sulemnaiye Mosque. It's one of the most Magnificent Mosques in Istanbul and was designed by the ace architect Sinan. To reach the mosque take the tram to Grand Bazaar and walk straight ahead of the main entrance where all the clothes shops are lined up. Walk till the end of the lane and turn left and then few more steps and take a right. You can get panoramic view of the Golden horn and Bosphorous from the garden and I personally felt very peaceful here. There is a calm aura to it and much less crowded than the Blue Mosque. Entrance is free and there is dress code to follow. Please carry a scarf and respect people while they are praying. We sat outside the Mosque for few minutes and the view is beautiful. There is a functional Hamam on the eastern side of the Mosque and is considered one of the best in Istanbul. I wish we had visited this instead of Cemberlitias. You can also visit the tomb of Architect Sinan.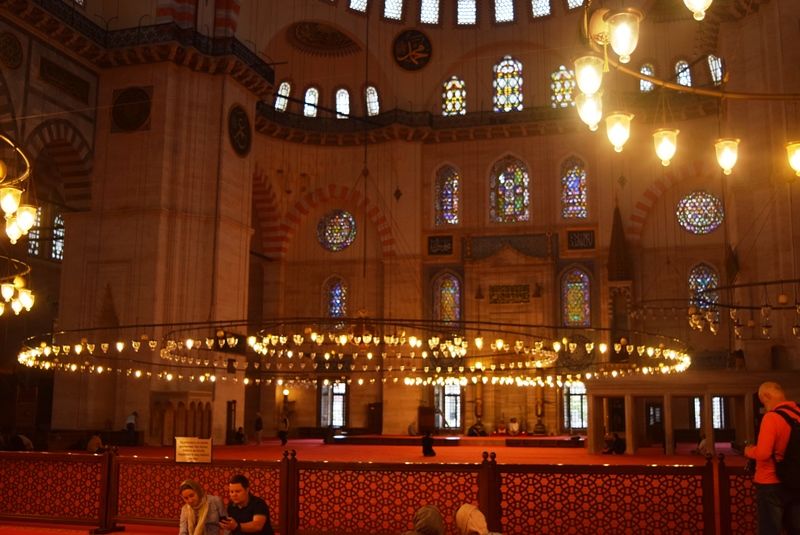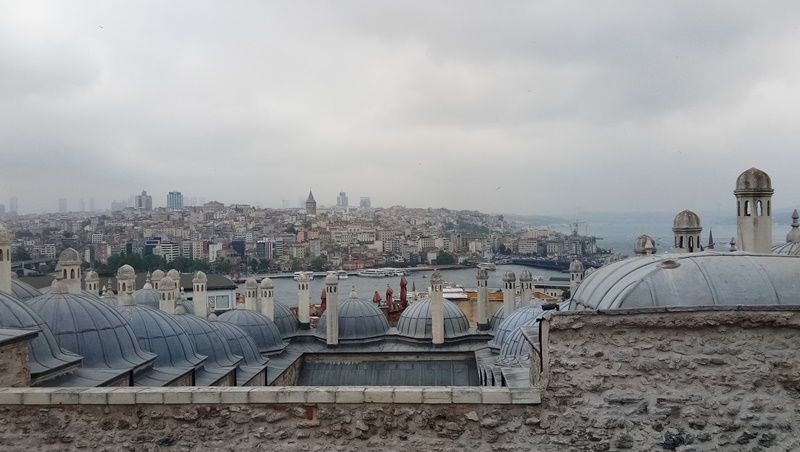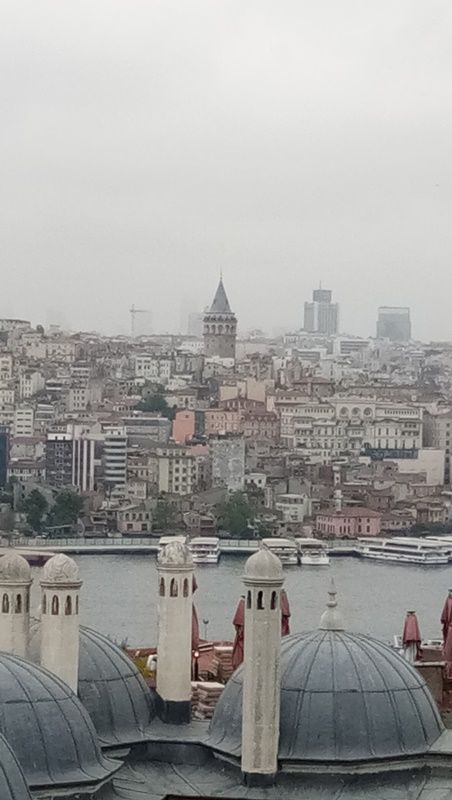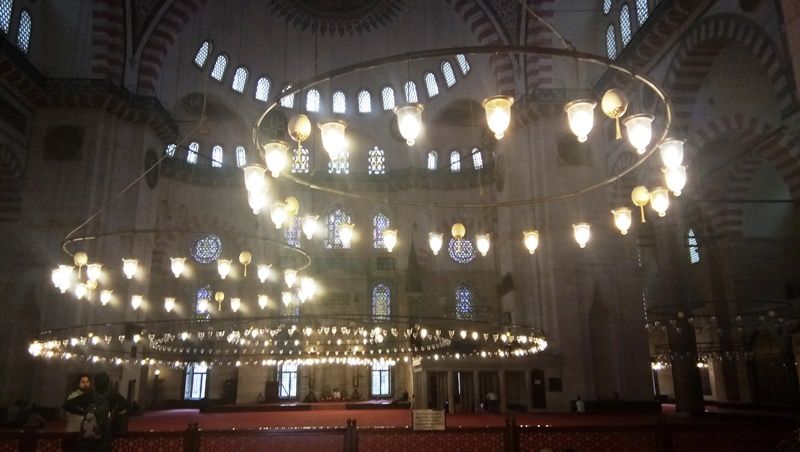 We then headed back to our hotel to take the evening bus to Fethiye from the main bus station called Otogar (Byrampasa). We had booked our bus tickets for Metro Turizm in advance via neredennereye.com The price was 110 TL and it takes roughly 11-12 hours to reach Fethiye otogar or bus terminal. To reach the Otogar in Istanbul we took the tram from sultanhemet to akasaray and from there take the metro from Yenikapi to Otogar. As you arrive at the Bus terminal there are hundreds of offices, we had to go to office no 49 and from there to office no 110 to board the bus. Be very careful of your bag and money. Don't open your wallet while you are occupied asking for directions. Seating is comfortable and there is no Wi-Fi in the bus. It halts a couple of times to answer natures call and the journey is smooth and efficient. They even serve you tea/coffee and some biscuit twice during the journey. You can use the restroom at various stops for a nominal charge of 1.75 TL. It gets slightly cold in the night hence carry a scarf or a thin blanket.
Frequent Searches Leading To This Page:-
cheapest turkey tour packages, cheapest turkey tour packages from India, turkey packages with flights, turkey packages, turkey Greece tour packages from India, turkey holiday packages cheap