But this comes with a warning for first timers;
*Never visit Istanbul for 48 hours, give it at least 5 days.
Trying to Visit Istanbul in 48 hours can be overwhelming. and if you haven't done your homework, look no further. Presenting best things to do and budget ways to breeze through Istanbul. Mind you, I am a little inclined towards history.
Airports & Public transport systems -
Istanbul has 2 airports, check out which one you arrive in.
> If its Istanbul Ataturk (IST), consider yourself lucky. Follow the sign board and make your way to the metro station in the basement. Your destination will be Sultan Ahmet Square. A combination of metro and tramway will take you there. Don't worry, its not aero-physics, you will find your way, the inter changing stop is smooth.
> On the other case if you find yourself in Sabiha Gokcen (SAW), hold your breath, its a little more than an hour's journey from the historic Istanbul center. Find your way to Havatas bus which starts from arrival level. You will have to get down in Taksim and then take an onward tram to Sultan Ahmet square.
In both cases you will need Istanbul Kart, a magnetic travel card that you can use across all the public transport systems in Istanbul. You will find yellow kiosks from which you can buy them for 7 Turkish Liras. Don't commit the mistake of getting the 5 Lira pass, it's for one time use and not rechargeable. Please use change, in my understanding, the kiosk credits whatever amount you put in, to the card.
Sultan Ahmet Square & More -
You haven't seen Istanbul until you have explored historic Istanbul. Here's what you shouldn't miss out:
> Hagia Sophia Museum
> Blue Mosque
> Basilica Cistern
> Topkapi Palace
> Hippodrome & Obelisks
> Turkish Hamams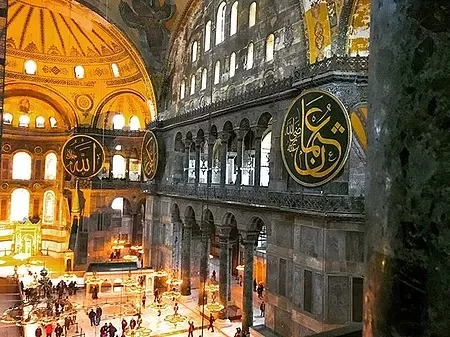 You will certainly need time to explore Hagia Sophia, Topkapi palace and of course its time consuming, if you end up going to a turkish hamam. But if you have one full day and if you rush yourself, all these places are doable in a go. Plus, no travel time required, all of them are way too close to each other. Also, spare some time to sulk in the Istanbul vibe once you are in Sultan Ahmet Square. Optionally, you can visit - Artisan Market and Mosaic Museum.
On your second day, according to your interest and most importantly time, here are few other places that you could choose from:
> Grand Bazaar
> Spice Bazaar
> 2 hour Bosphorus Cruise by Seher Hatlari
> Ortakoy Camii
> Dolmabache Palace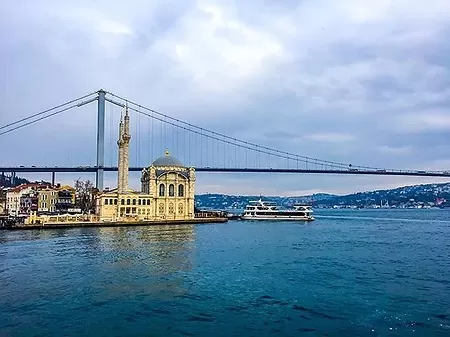 Here Dolmabache, Bosphrous and Grand Bazaar are time consuming. If i were to choose, I would pick one and explore it in detail. In all the museums in Istanbul, audio guides are available, and they are very informative. Ortakoy Camii/Mosque might not look very grand on the outside or inside but the secret lies in the streets adjacent to it. Here you will find world's best waffles and baked potatoes!!!
Currency & Stay -
> Although Turkish Lira is the official currency, Euro's are widely accepted, say in hotels/ hostels, cabs etc. There are many exchanges in the airport and Sultan Ahmet area, but I've been told by the locals that you get better rates in and around Eminonu.
> With limited time, your best call would be staying around Sultan Ahmet square. The obvious will be finding areas close to the tram station but if you are willing to walk 4-5 minutes from blue mosque to an area called Fatih, it has some of the best budget hostels and boutique hotels in Istanbul.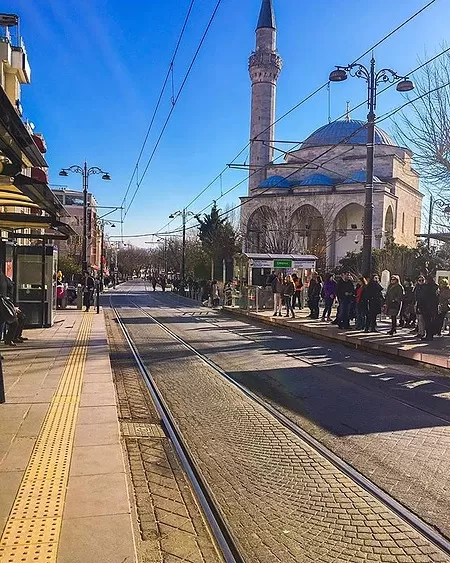 > Here's an easy way to look out for the best stay in and around historic Istanbul. Love this feature where Booking.com allows you to compare prices on the map.
So that's it! My Advice is never stop over in Istanbul for 48 hours even if its your second time, because Istanbul has so much to offer. And one thing I've strongly felt about this city is that it's an experience rather than just a stop over!