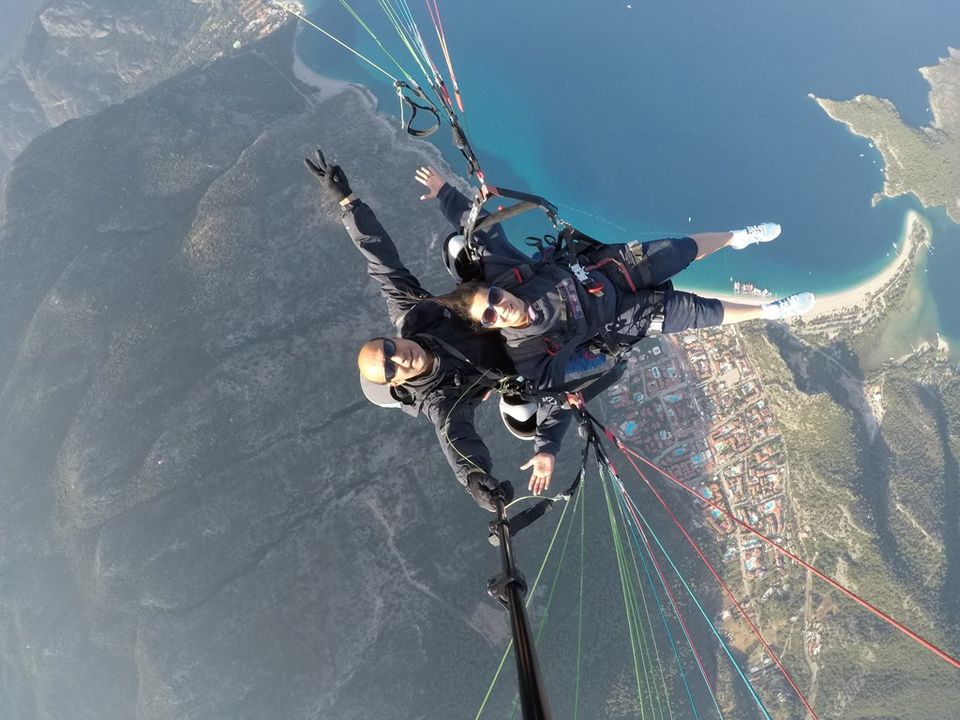 Day 7, 23rd May 2018- We arrived in Fethiye by intercity overnight bus Metro Turizm from Istanbul. We booked our return bus tickets to secure seats during Ramadan season. We reached Fethiye Otogar around 10 am and one can hail a shared dolmus (mini-van) from outside the otogar (look for the sign "D", which means Dolmus). Our abode for the first day was the Luxurious Yacht Classic. We took the dolmus towards karagozler and the stop is right outside Yacht classic. The fare for the same is 3tl per person.
Yacht classic is a luxurious resort and I can confidently trade it for being one of the best in Fethiye. Upon arrival we were served some refreshing mocktail and the Manager showed us the resort and the facilities available. To our surprise we got an upgrade from sea view room to the famous and super luxurious Water Villas. I was super excited. I had seen the water villas while booking and was in complete awe of it. The water villas are loaded with some amazing facilities like personal Jacuzzi, personal swimming pool overlooking the Mediterranean Sea. The room has an espresso coffee machine and some loccitane bath accessories to pamper you. We then plunged into the pool and got ourselves the Mediterranean tan. Overlooking the beautiful yachts while you swim is a visual treat for the eyes. They even have a soothing spa section and if we had more time we would have definitely indulged in one.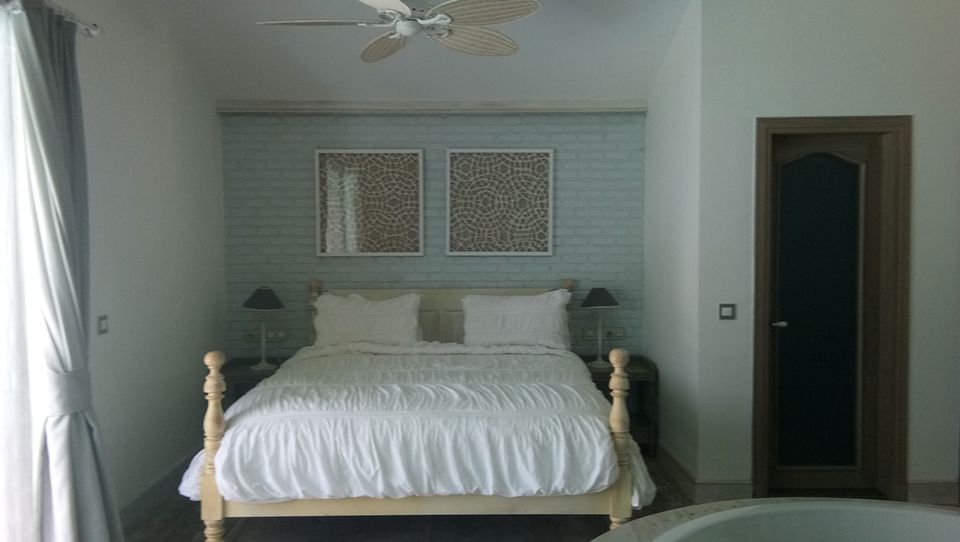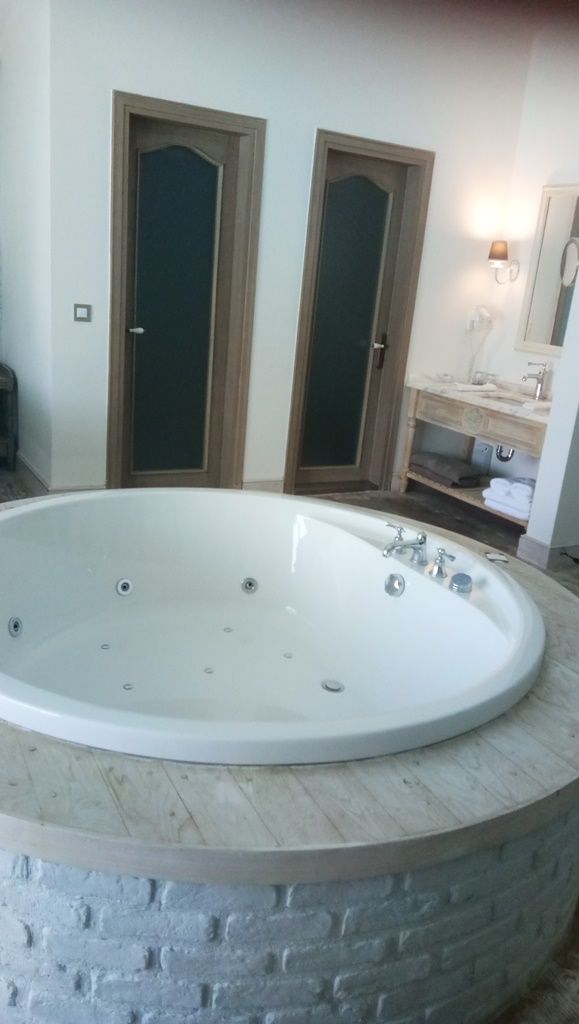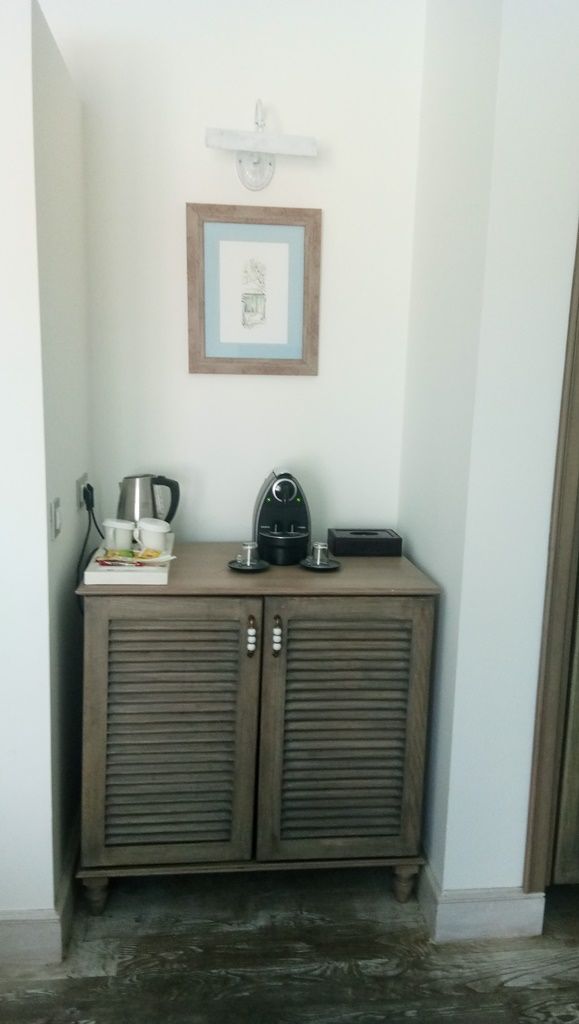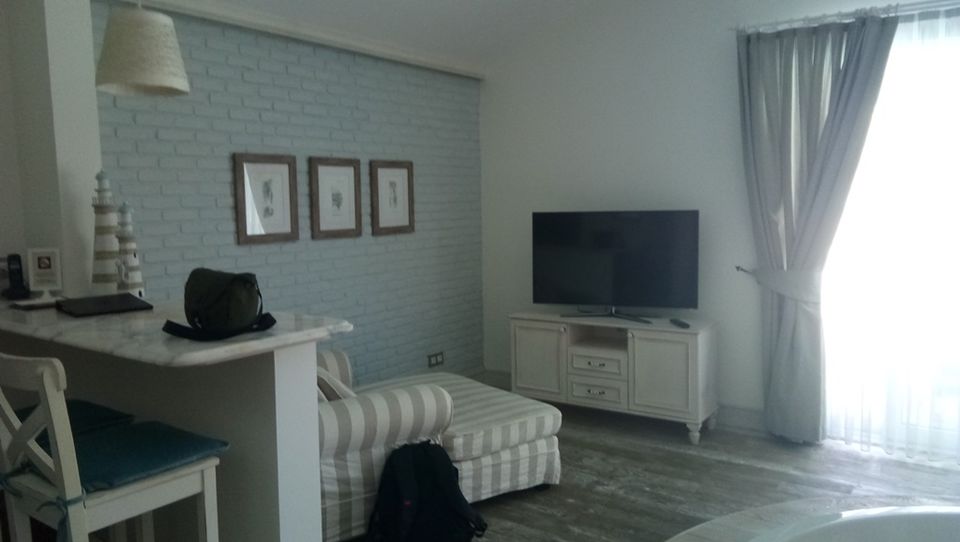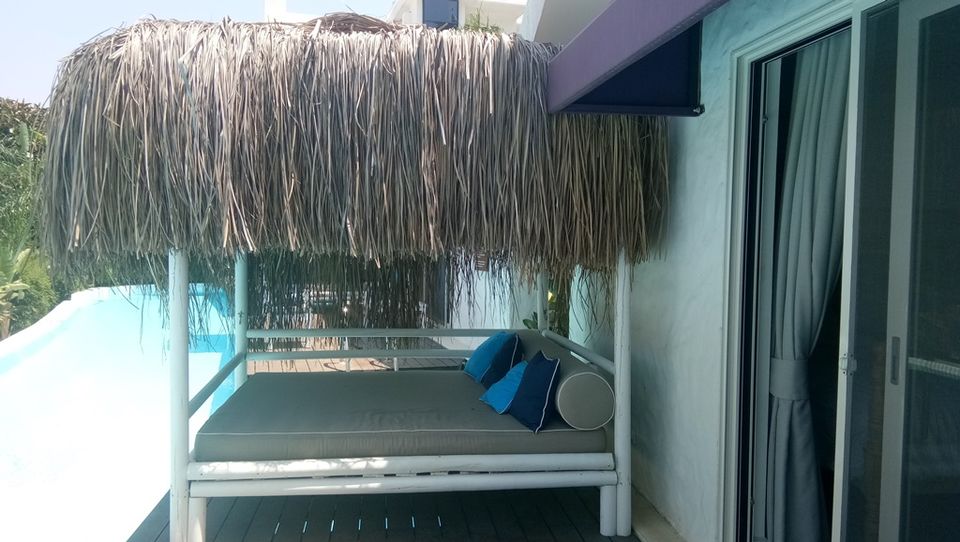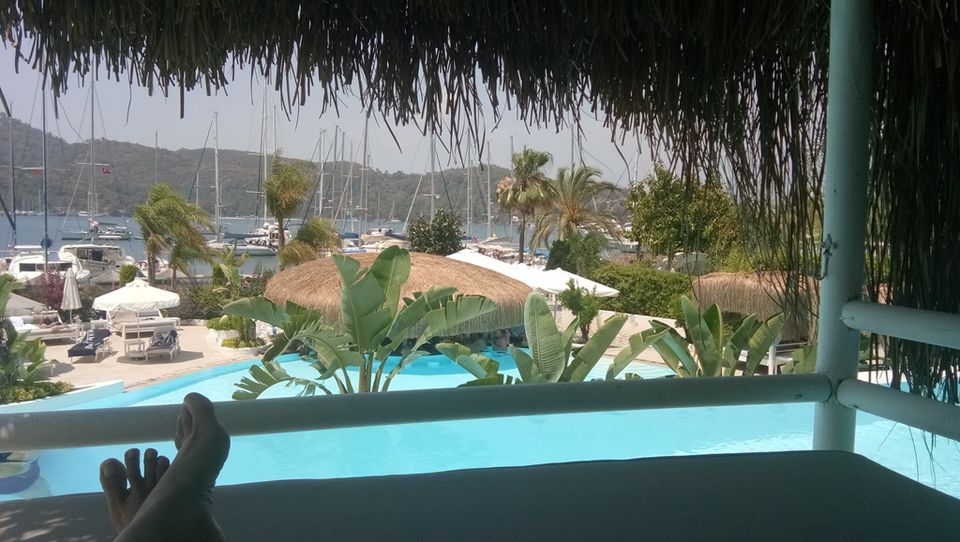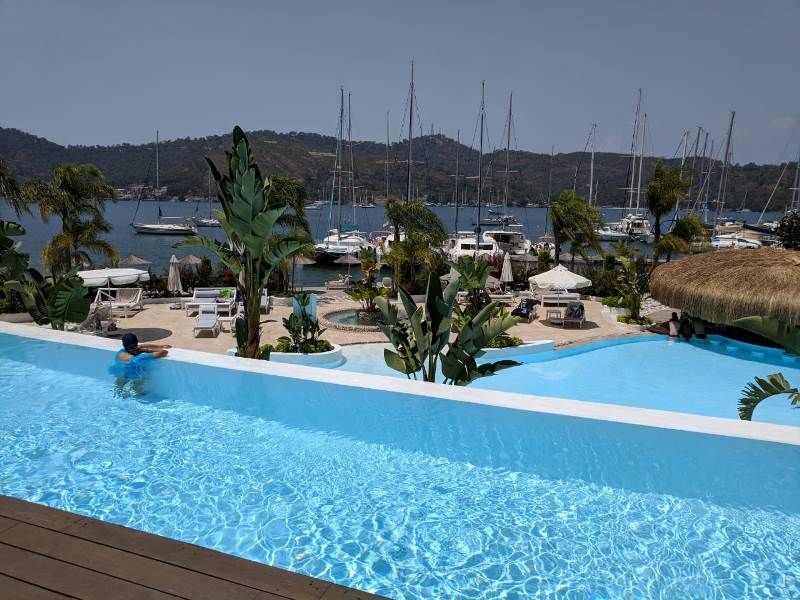 After chilling in the villa for a while we headed to Carrefour to pick some water and other eatables. It's at a walking distance from Yacht classic. We strolled around the area and the place is so relaxed and chilled. Beautiful Yachts parked all over, people were fishing and this place has a more European feel to it. We even walked it up to Buldans Store. We recommended this by a fellow traveler and this place has some amazing Turkish towels and bath linens. You have to walk it up to the Canal and then on the right side of the Canal you will see a pink building. It's on the ground floor. Towels were for 20 TL and its total value for money.
We then went to Mori restaurant within Yacht classic to have dinner. It's one of the best fine dine places in Fethiye and the food and service was amazing. The ambience is soothing and we enjoyed some lovely food by the waterfront. We ordered vegetarian noodles, spring roll and chocolate mousse along with some drinks. The chocolate mousse and noodles were simply outstanding. We paid around 60 TL per person and it's a must go-to place when you are in Fethiye.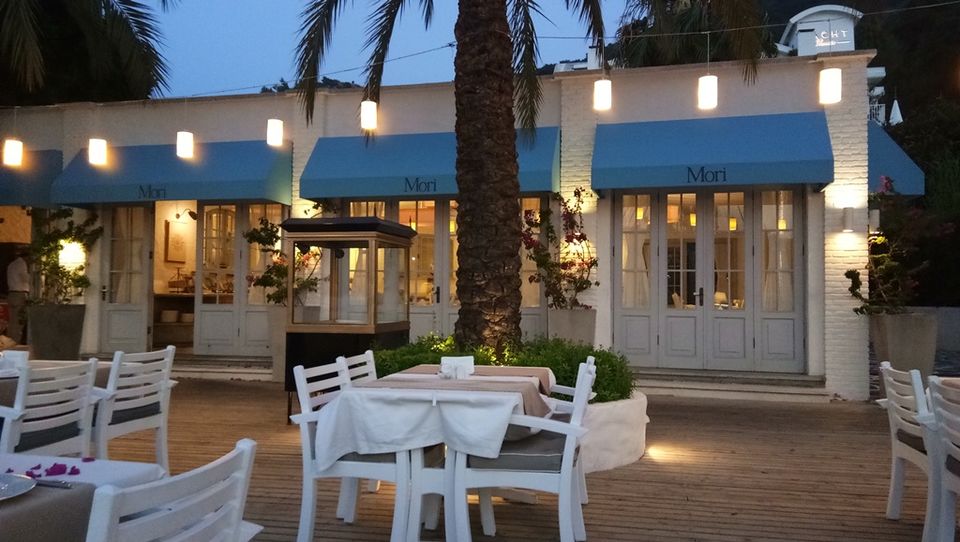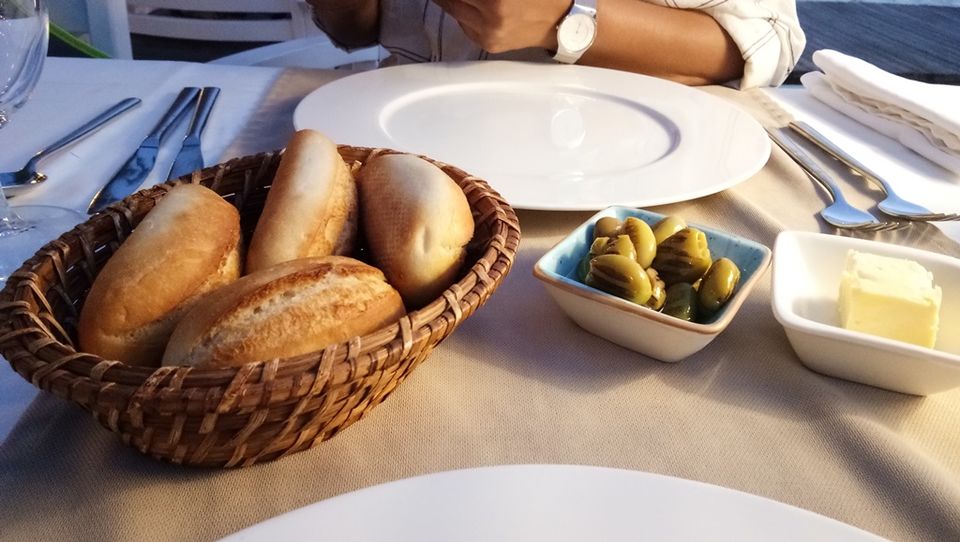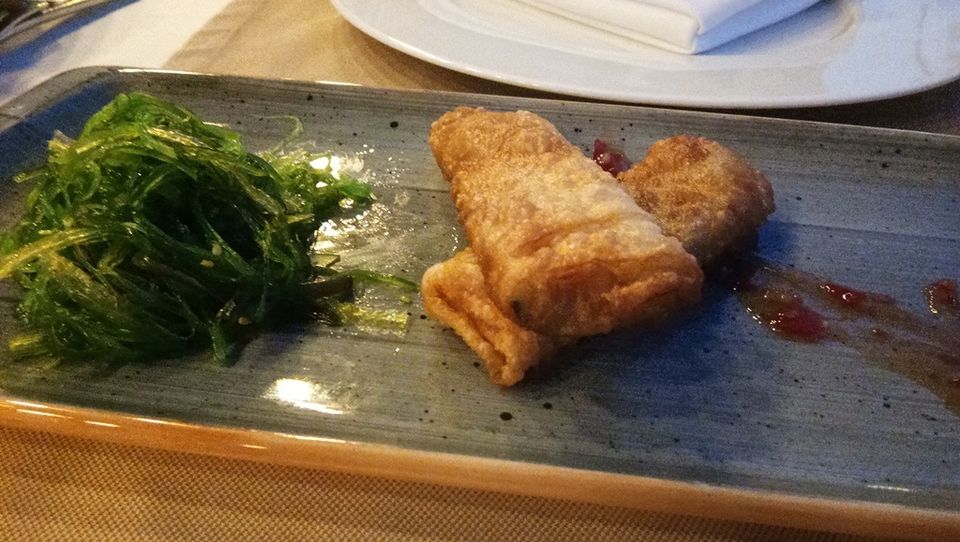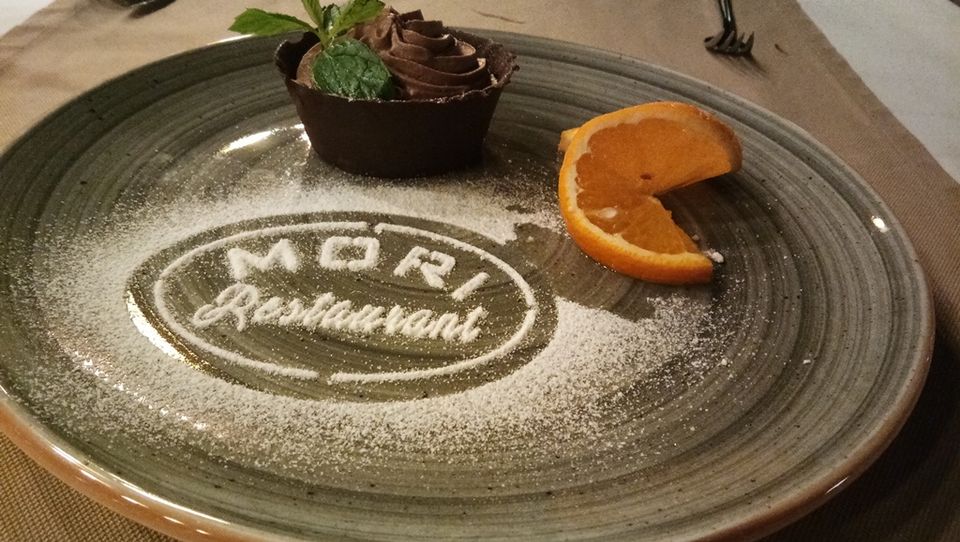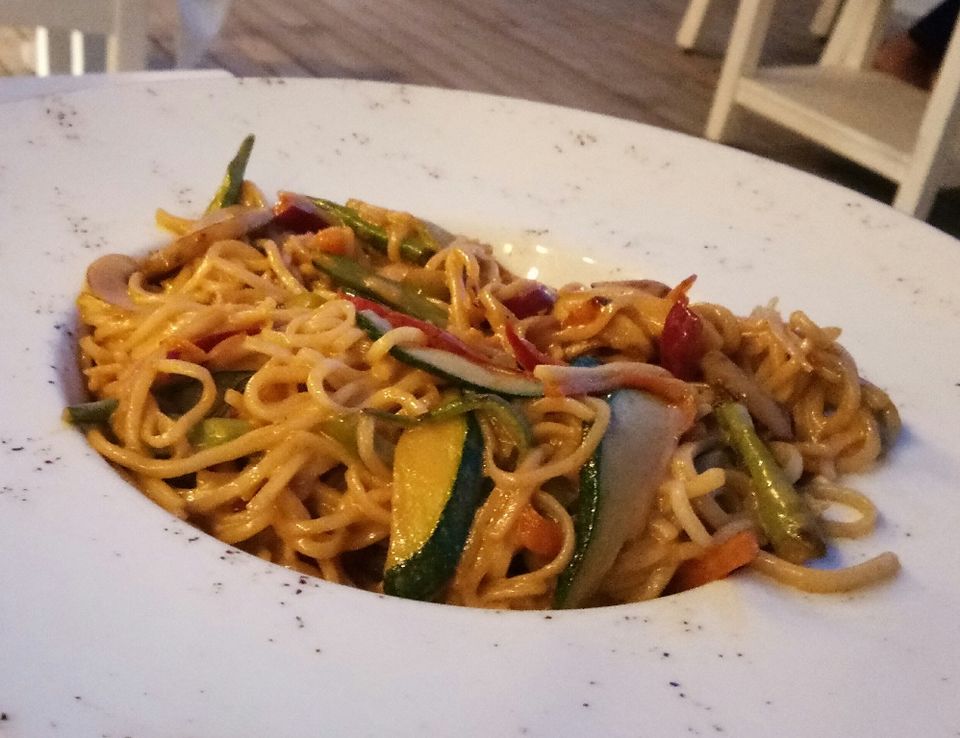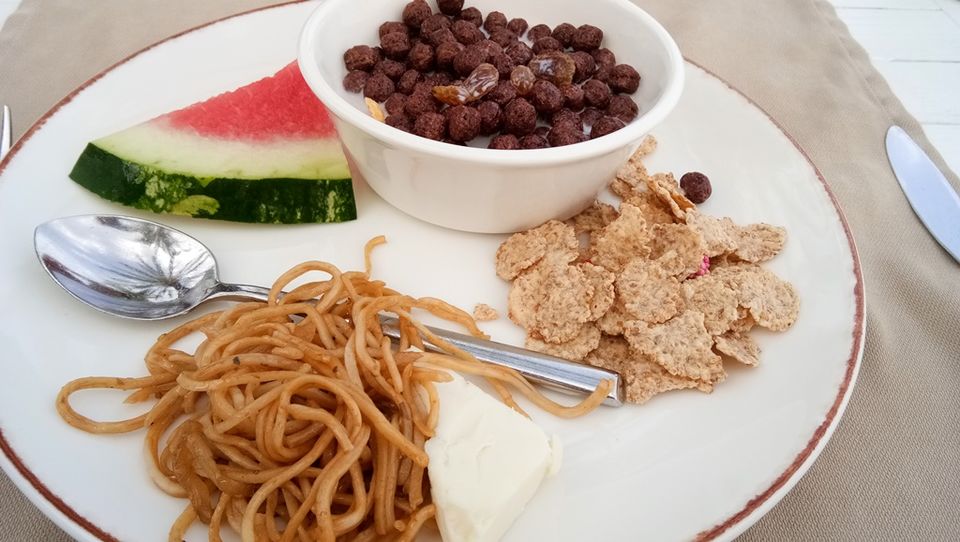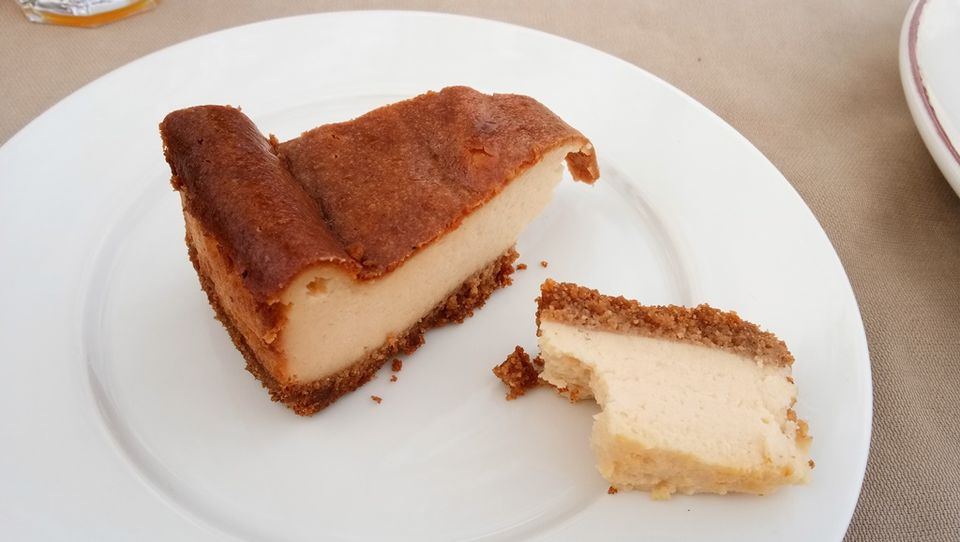 Day 8th, 24th May 2018 – Breakfast at the Mori restaurant was lavish and included noodles, amazing variety of fresh fruits, cheese, corn flakes, milk, cheesecakes, noodles, breads, pancakes etc. We checked out of Yacht Classic and left our luggage in concierge. We had signed up for a day trip to Saklikent Canyon and Tlos via Guide tours, oludeniz. There is an entrance fee but it was paid by our guide and was included in the tour cost of 86 TL per person.
Our guide for the tour was Mehmet and he has a very good hold over the history of Turkey and various places. He can add humor to History and make it very interesting. His energy and enthusiasm is contagious and can keep you informed and entertained throughout the tour. On the way to Saklikent Gorge he explained us the History behind the Gorge, how a shepherd found it and made it into a tourist spot until the local government took over it. Saklikent means "Hidden City". It's a national park in southwest Turkey and is in the Mugla region. The Gorge is 18kms long but only 1 km is accessible and we walked around 700 meter's into the gorge. He explained us about the ottomans, Byzantines, lycians and romans.
Once you reach the gorge you can walk over the bridge until the point from where you need to walk in the water to get ahead. Plastic shoes are available on rent for 4 liras though it's not comfortable at all. I would suggest you to wear floaters and carry an extra plastic bag to put the floaters back once you are done. Carry a cream, mosquito repellent and a small water proof bag if you intend to walk in the gorge. You can also find a stick around to help you balance while treading through rapidly flowing water. I even picked up some stones from the gorge as I walked to keep them as a souvenir.
If you are physically fit I strongly recommend walking in the gorge. It was one of the best walks of my life. White rock formations on both side, sound of water and birds all around, as you walk inside you feel closer to the nature. Do wear the helmet before you get in the gorge. We forgot and were constantly on alert because of that. They also click some candid photos of you once you enter the gorge and can be purchased for 5 TL.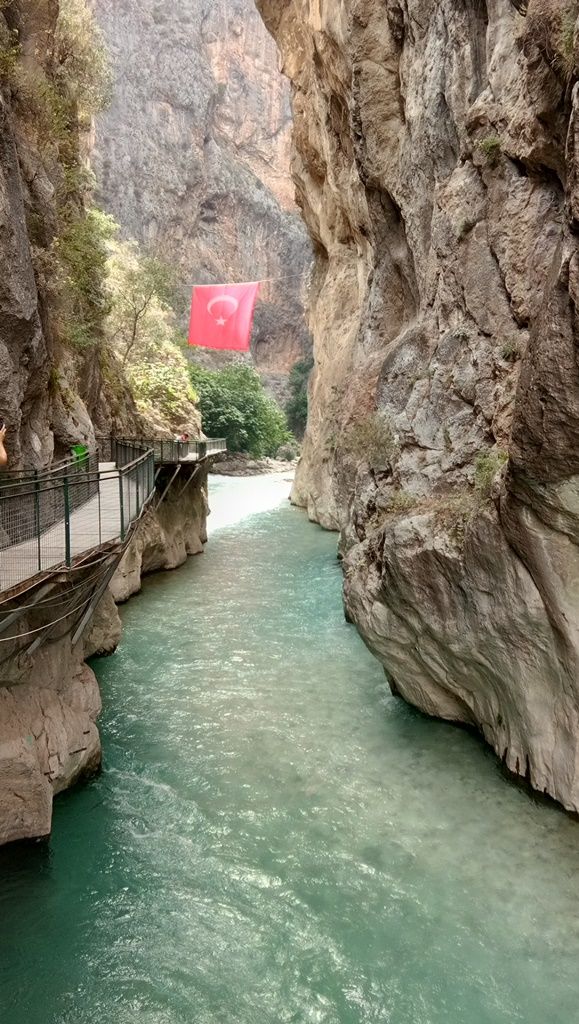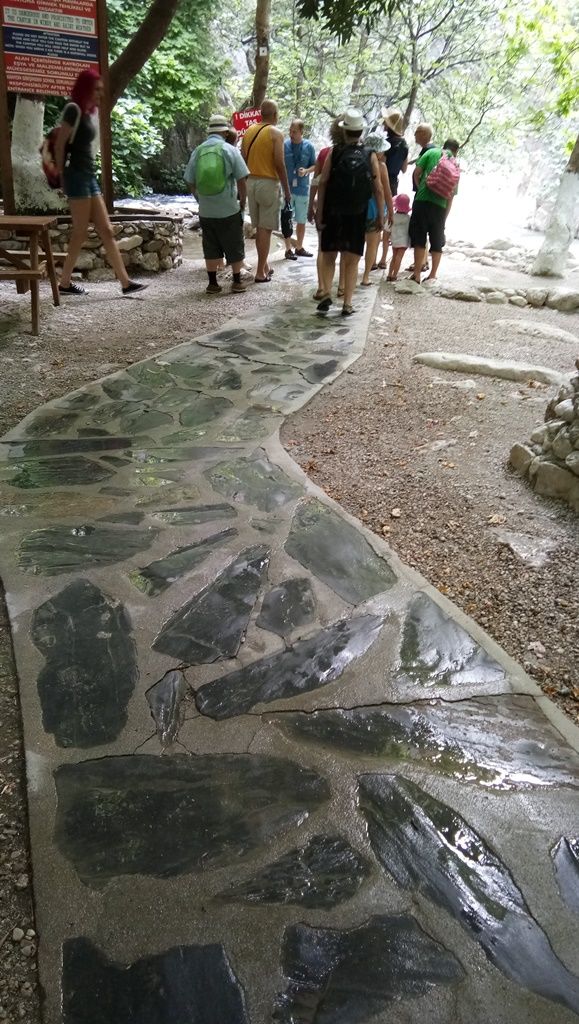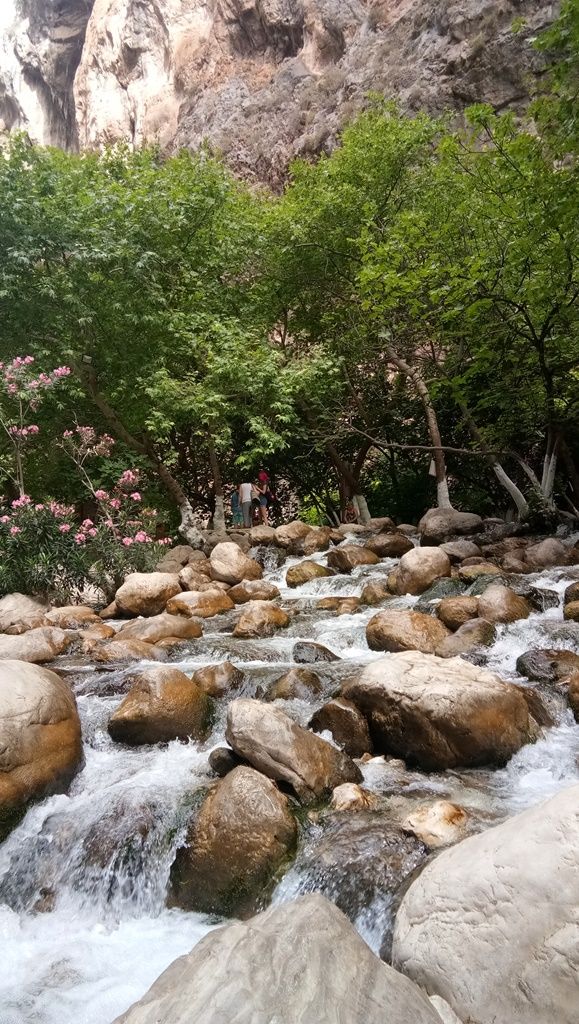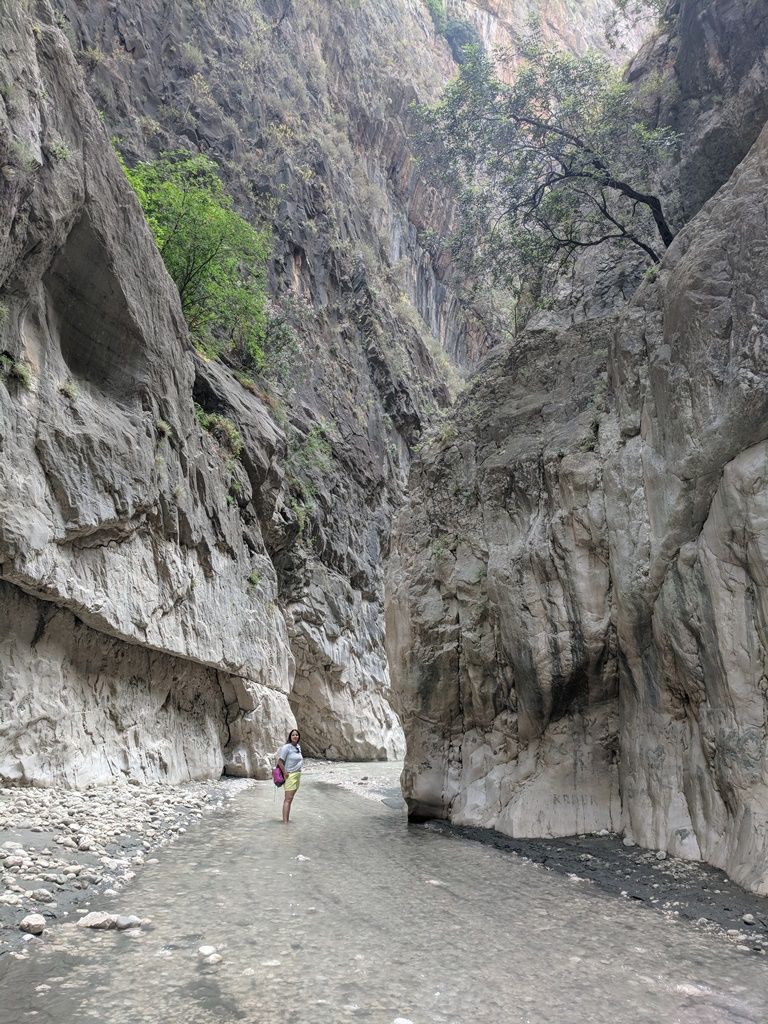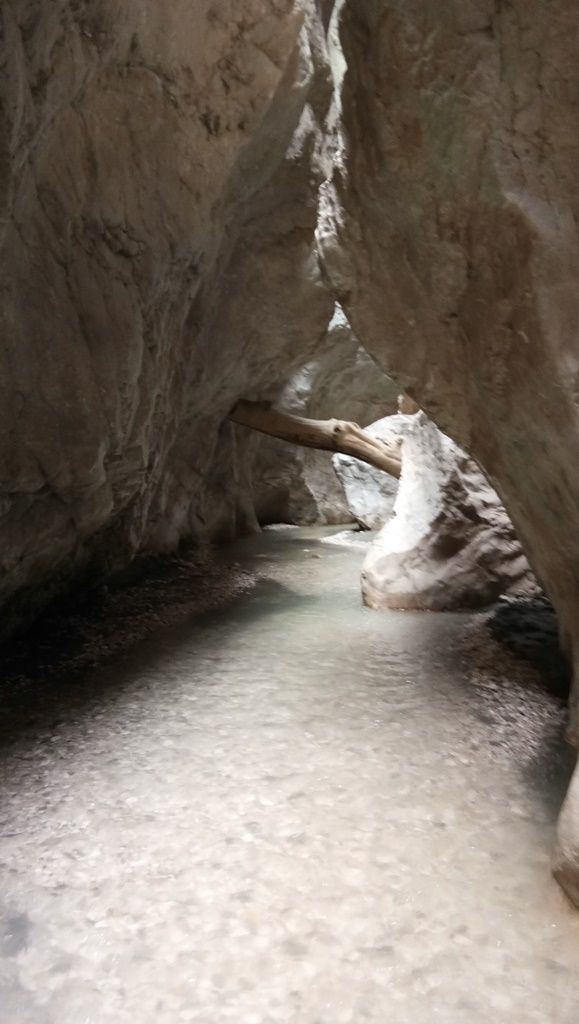 He then took us to Trout Park, where we had buffet lunch included in the tour. They even demonstrated age old technique of baking breads and made nutella crepes for me. Amazing variety of vegetarian food. There is a beautiful waterfall and the place is very chilled and calming. You can spot some turtles crawling around and can even pick a fish to cook.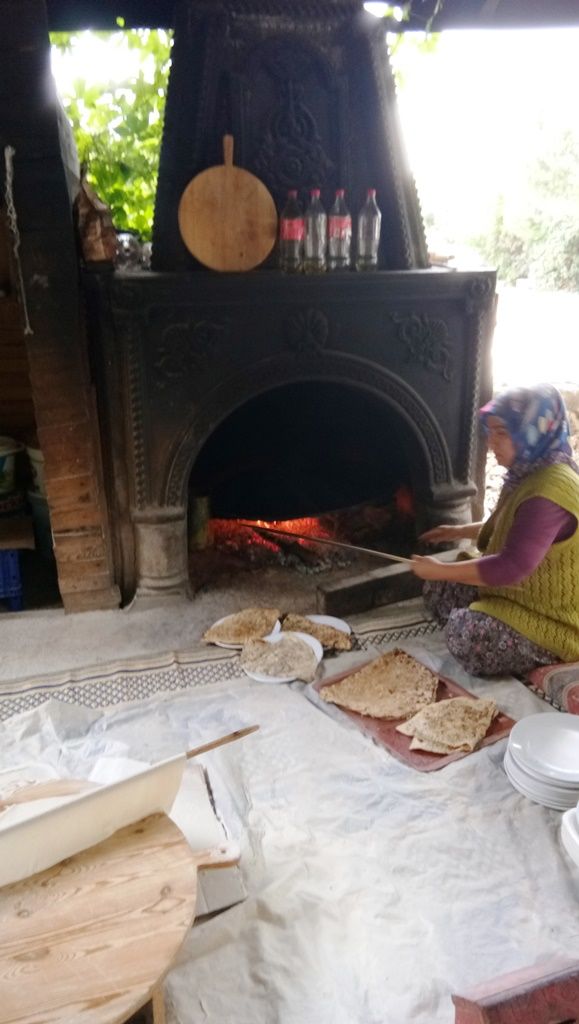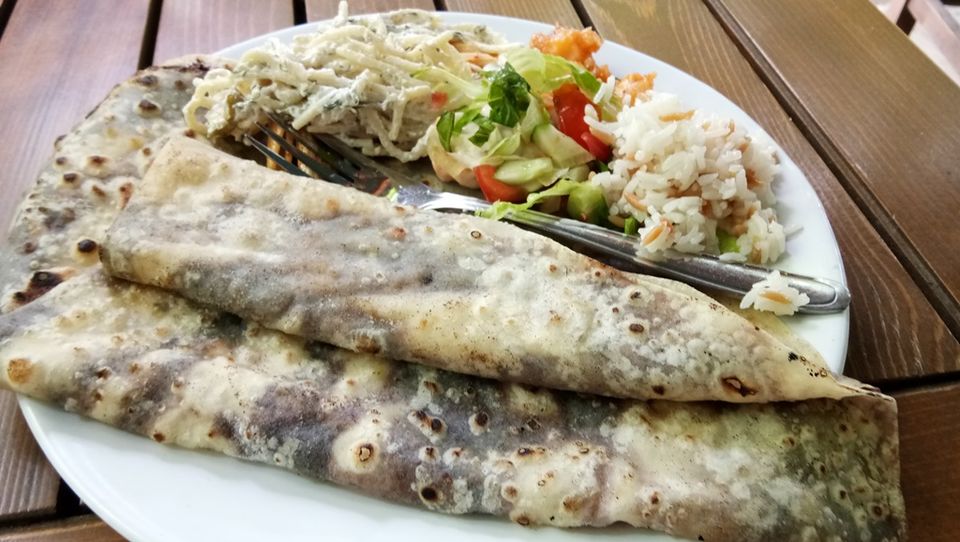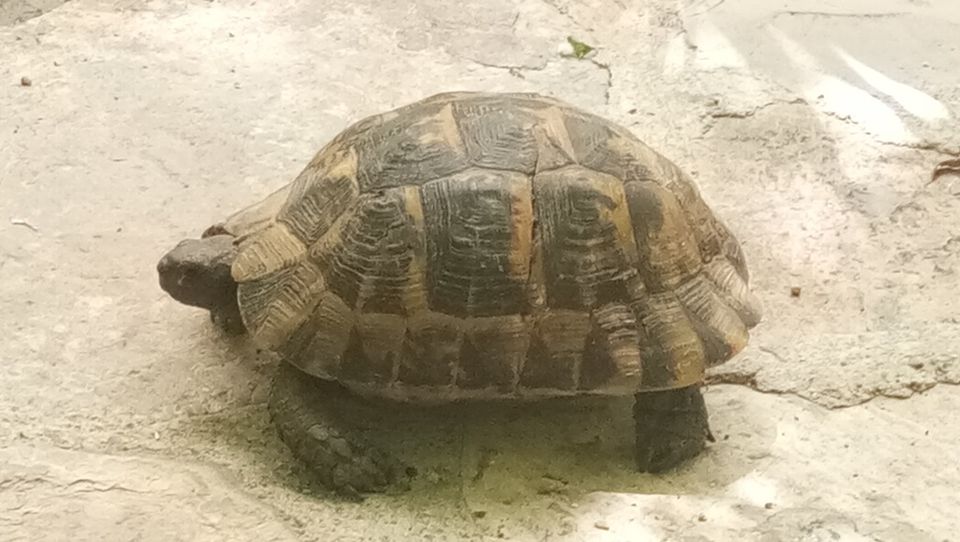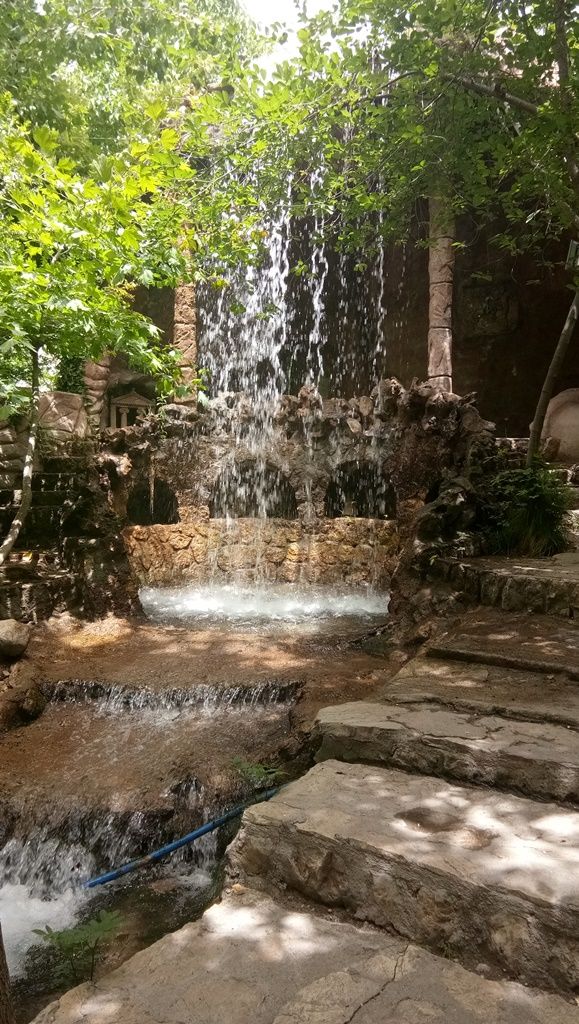 Third stop for the day was the Lycian rock tombs. It gets very hot as you climb up the hill so carry enough water, hat and wear sturdy and comfortable shoes. He explained us that many tombs were destroyed by grave robbers and the king's tomb has little decoration on the top. He even explained us that agriculture is the first occupation in Fethiye and then comes tourism. They grow tomatoes', olives and pine honey. More than 60 percent of tomatoes' comes from Kas and Fethiye in Turkey. It was interesting to know that 4-5 generations live together and care for each other. Women were respected a lot during the Lycian time and men were known by their Mother's name.
He even told us that Mosques in Turkey are mostly blue or green. Blue represents the sky and green represents earth. We were amazed to know that all the houses in Fethiye are solar powered. There is a small juice shop once you descend and it's very refreshing for 5 TL. You can also shop for some handmade jewelry which is available right outside the juice shop. It's moderately priced and they have a very pretty collection of bracelets.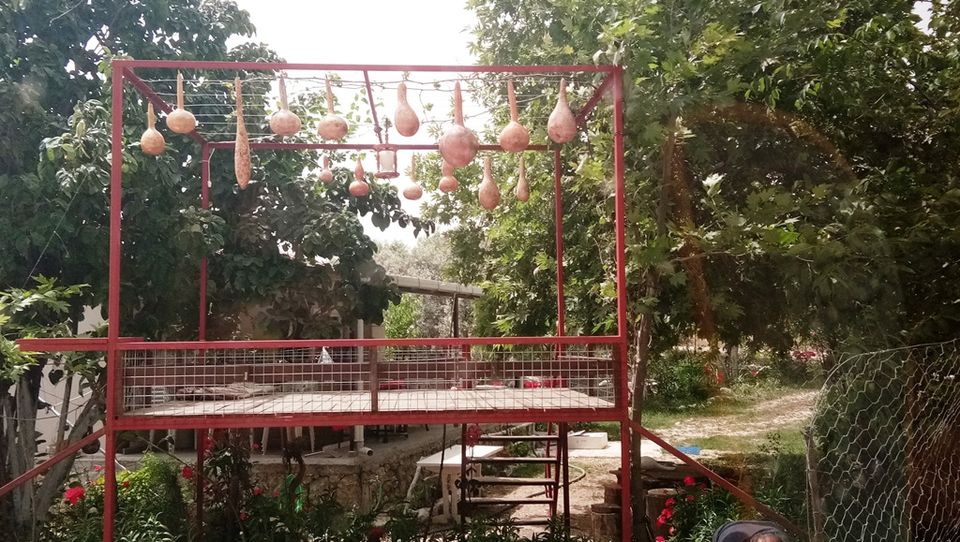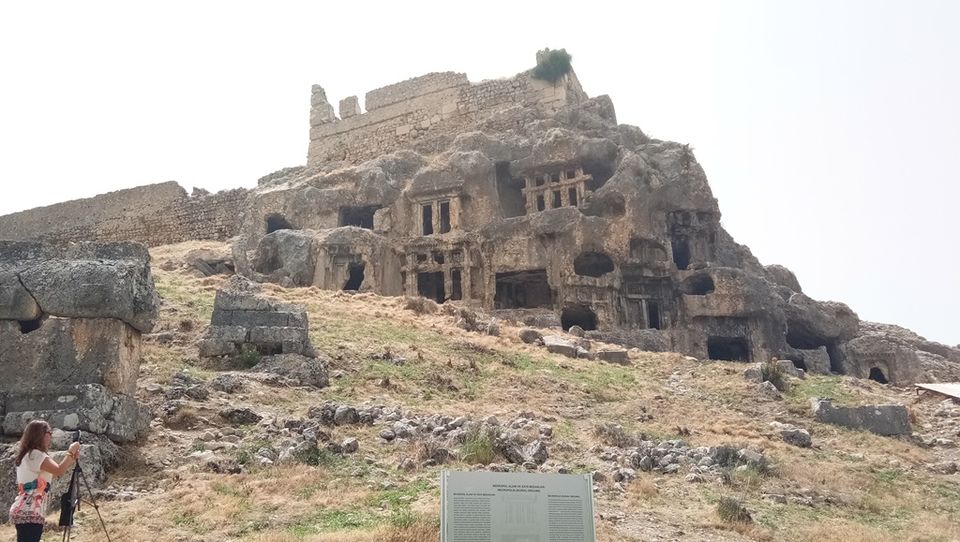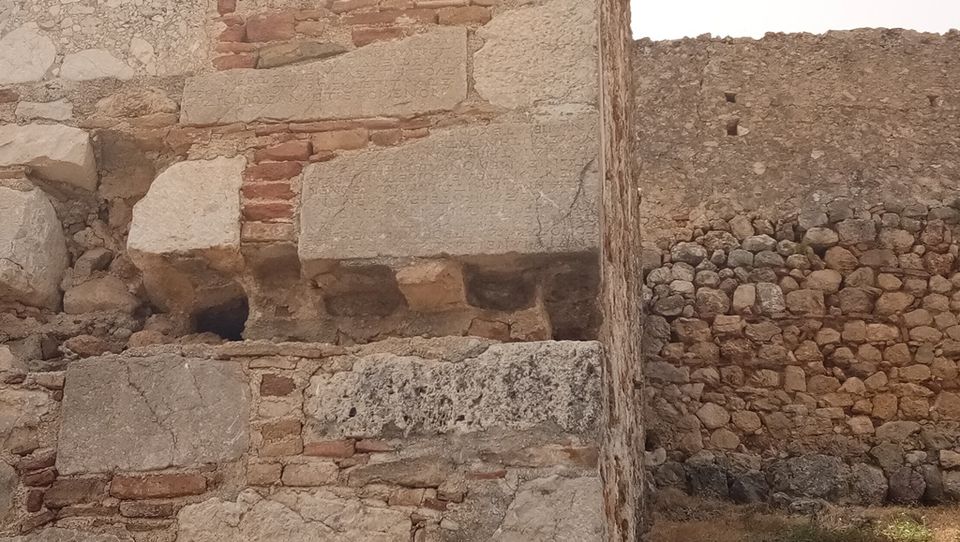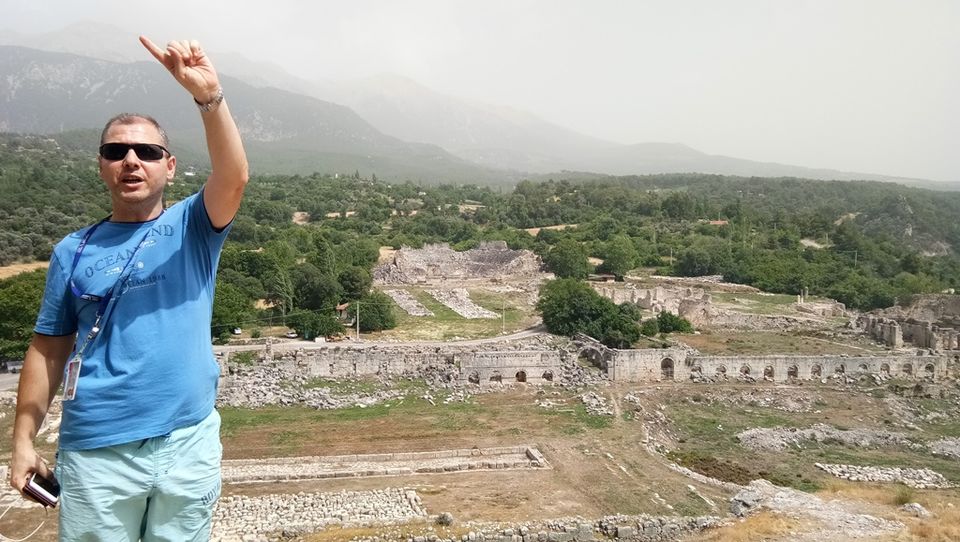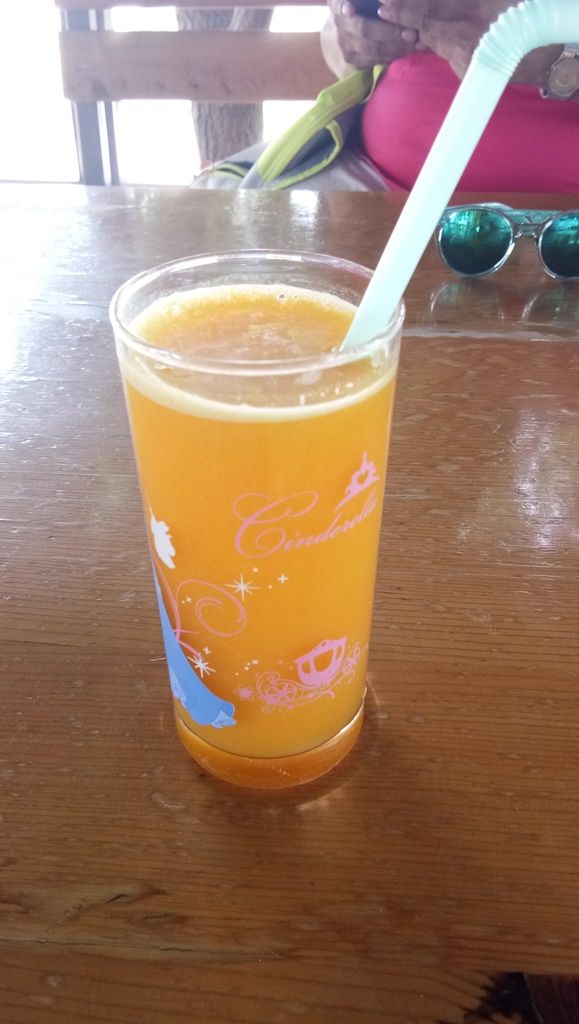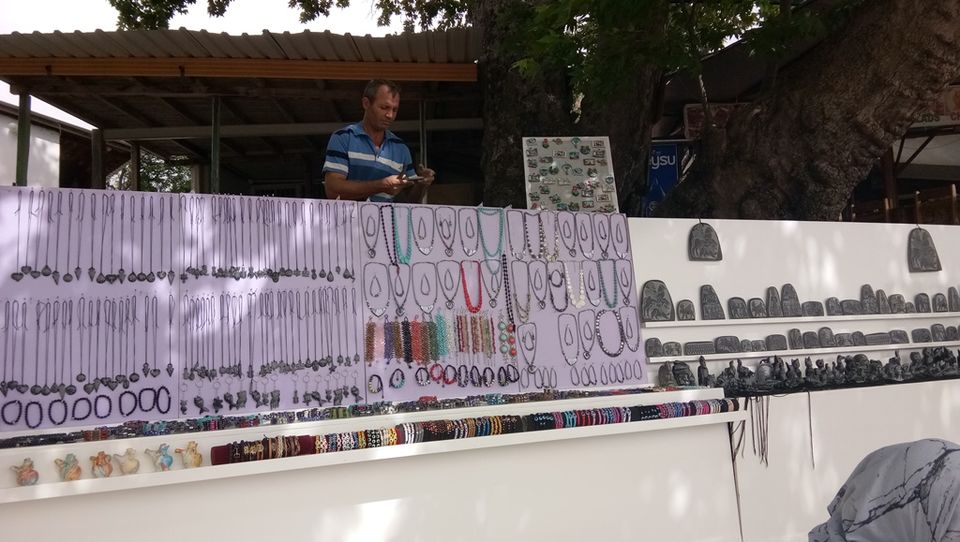 The tour came to an end but memories that Mehmet gave us shall remain forever. We then checked into Minu Hotel. Minu Hotel is located in Old town or Paspatur and is in the heart of market area. The Hotel is a chic boutique hotel. There is no bell boy so we had to lug our luggage all the way up to three floors. The receptionist Hulia is a gem of a person and very helpful and sweet. The rooms are a bit small but exceptionally clean and everything that you need is at a stone throw distance from the Hotel. They serve you tea/coffee and cake throughout the day.
We rested for a while and then went to Migros (departmental store) to pick some local chocolates and products. Migros and Carrefour have amazing variety of local chocolates and I can recommend some like ulcer albeni, biscolata nirvana, ulcer olala sufle, ulcer lavia dolgulu, nestle sutlu.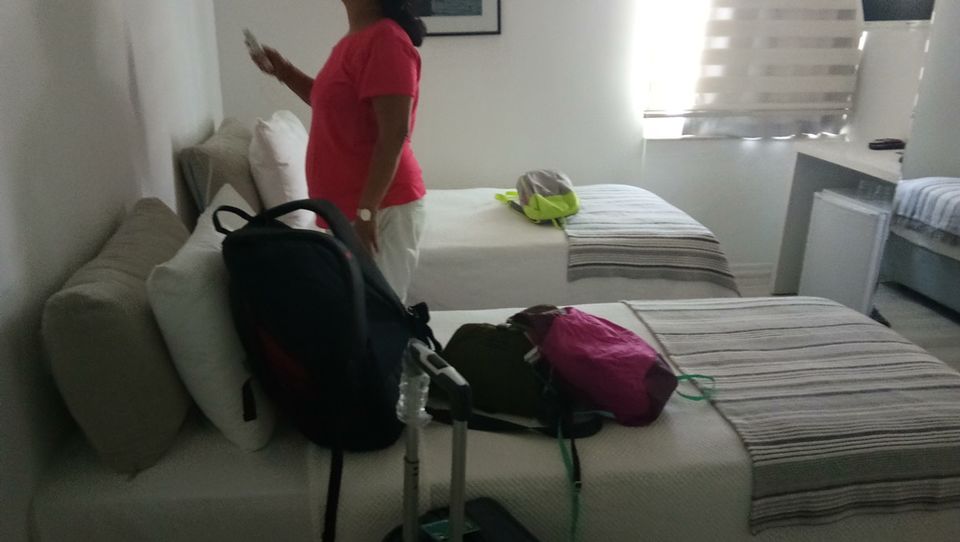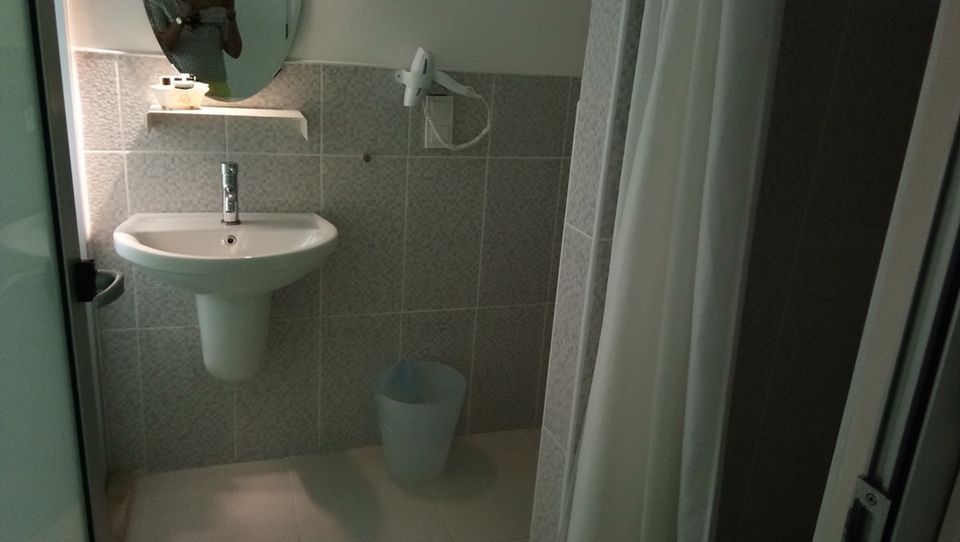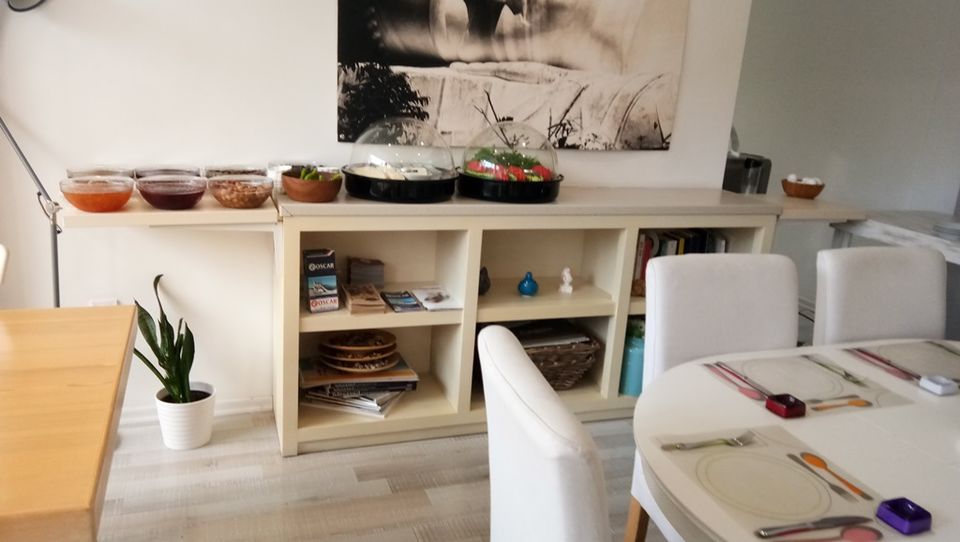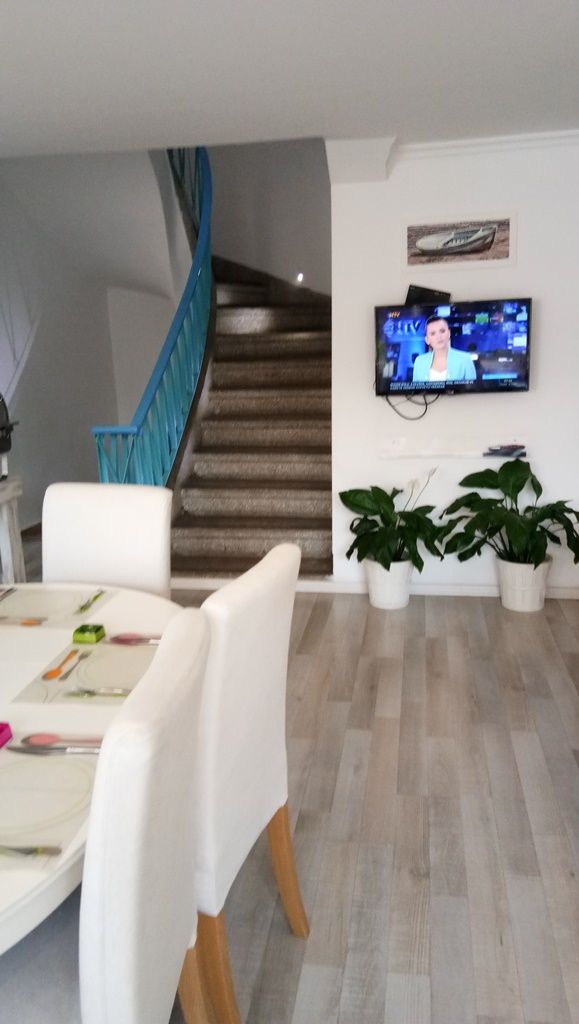 We wrapped the day with warm dinner at Ozsut overlooking the yachts. We ordered tomato soup, French fries and profiterole. This place has some of the best pastries and desserts in Fethiye. The cost for the meal was 30 TL per person.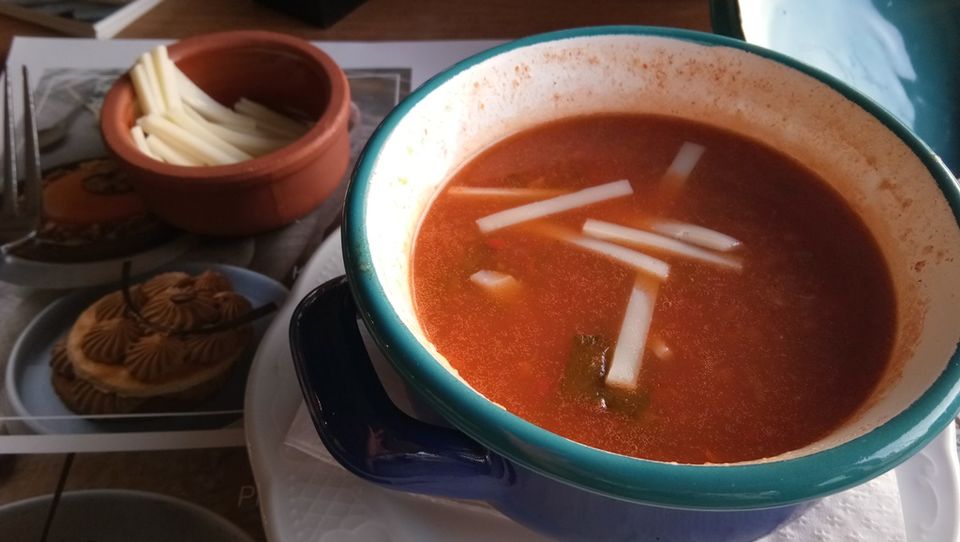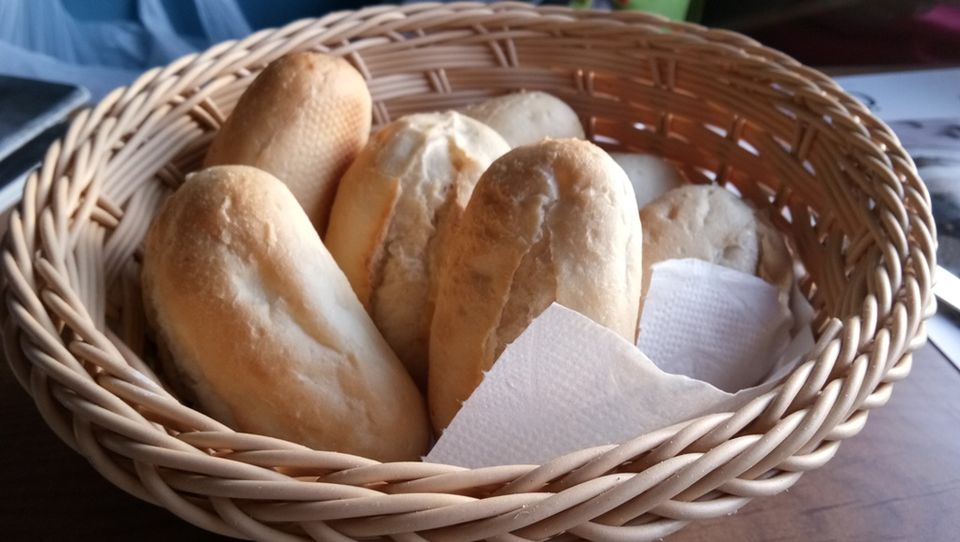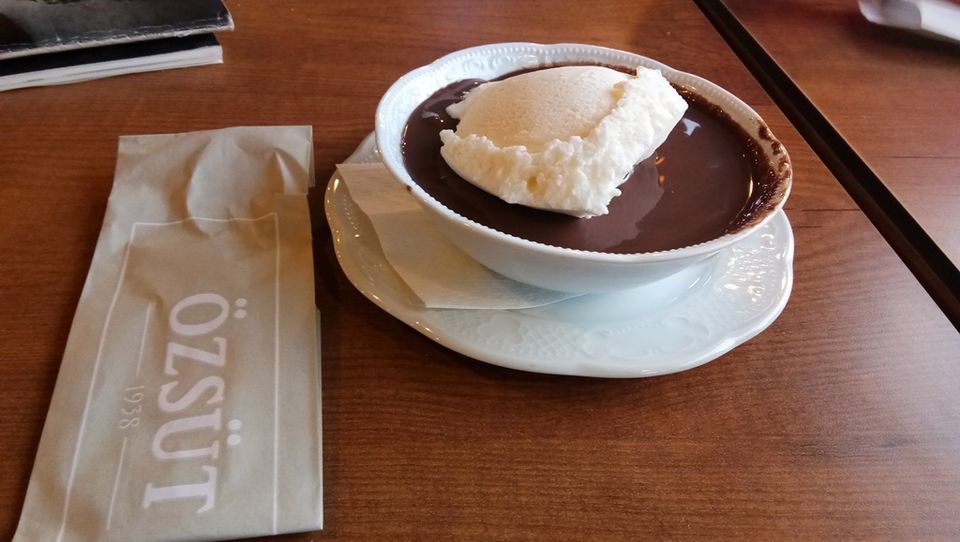 Day 9th, 25th May 2018 – today's day was a long one as we had booked a day trip to Pamukkale and Hierapolis via Intersky Travel for 129 TL per person. They came to pick us up at 6.15 am and we were taken to some really awful place for breakfast. Hardly any vegetarian options and not much of choice. Our guide explained us few things about local history in the area. Our first stop was at Hierapolis and it means sacred city. It has a seating capacity of 8 thousand people and in olden times was used for gladiator performances. It is in very good shape and has been maintained well. The seating in the theatre is as per ranks (Rich-Heroes-Normal). This signifies caste system prevalent then. The theatre is acoustic and a little ahead there is temple of Apollo which has an underground aqua duct system. Its' extremely hot hence do remember to carry a cap or umbrella, good walking shoes and loads of water.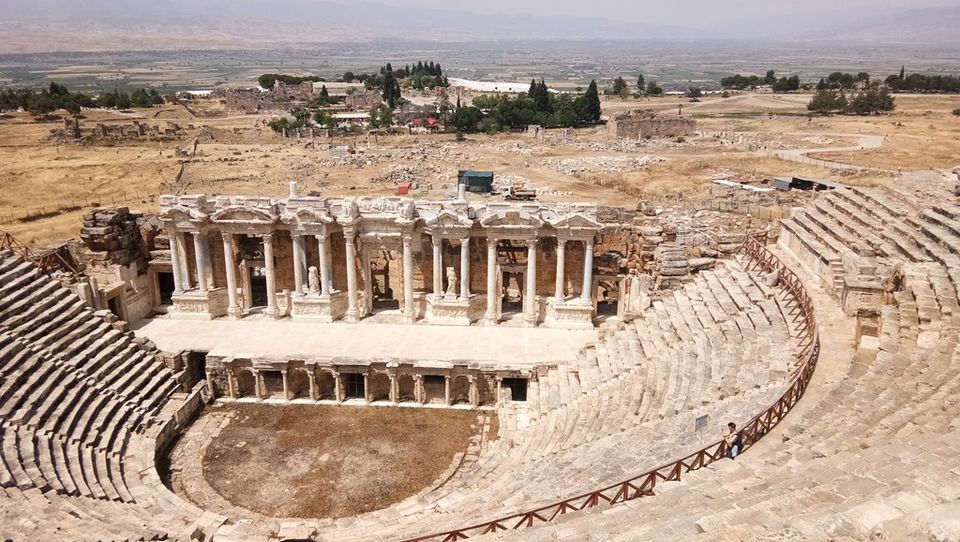 He then took us to the famed Calcium Travestines of Pamukkale or Cotton Castles. First thought as I stepped in was Yuck! Over tourism has killed the natural fauna of the place and most travestines have dried up. Some of them which are there are black in color and all you can see is blocks of white calcium with no thermal water in it. It's very slippery hence be vigilant. We saw people fall terribly and the last thing one would want on a vacation is a broken bone! You can go to the Cleopatra's pool and take a swim for an extra charge or just see the mad rush and head to the cafeteria. We had Mozaik pastry at the cafeteria for 10 Tl and it's a pastry with biscuit chunks in it. The souvenir shop right next to the cafeteria is awesome. The coasters, fridge magnets and jewelry were nice and we picked few.
Honestly the tour should have ended here and we should have been transported back to the hotel. But we were taken to this awful place for lunch and it was chargeable. Very few options for vegetarians. The Turkish ice cream and orange juice outside was much more refreshing. Last on the list is the visit to the Onyx factory. We were too tired and in no mood to get in a trap to buy some overpriced jewelry so we remained inside the bus.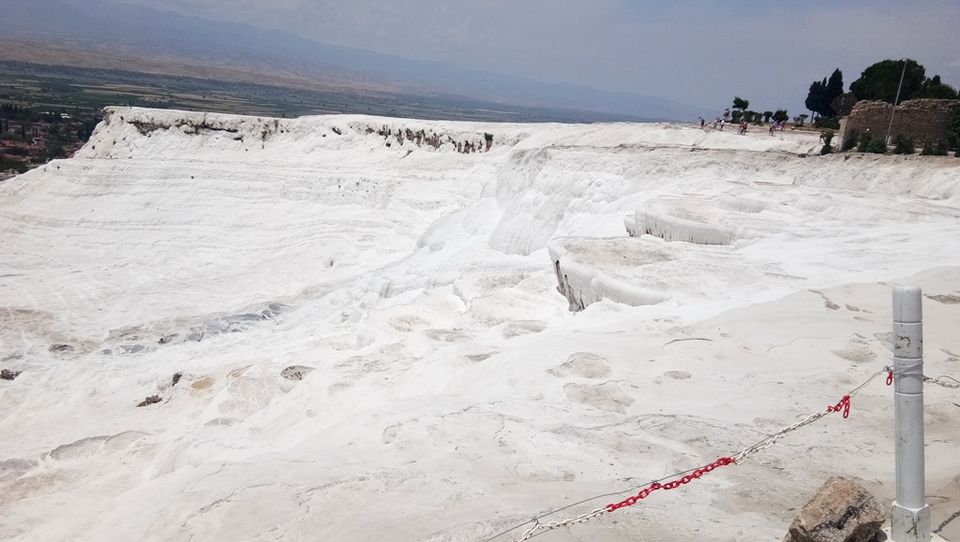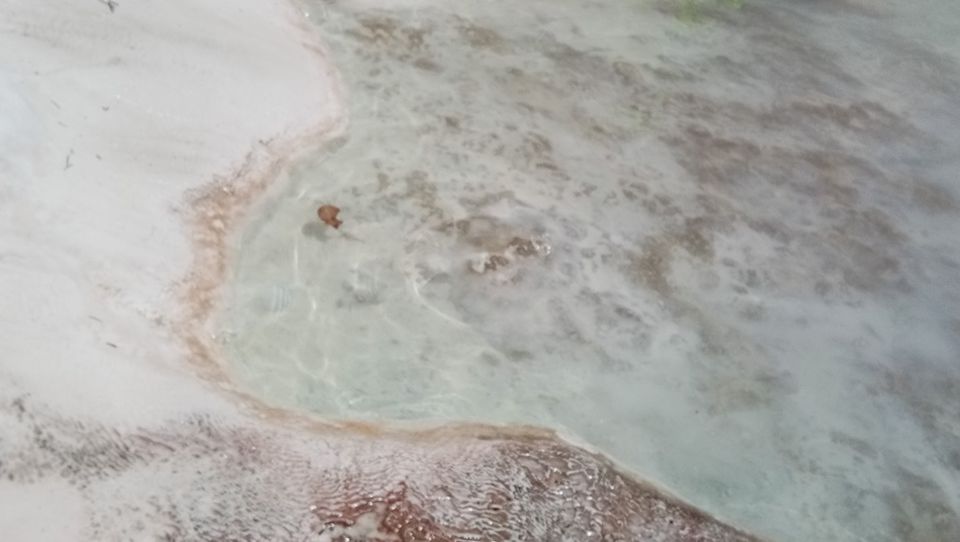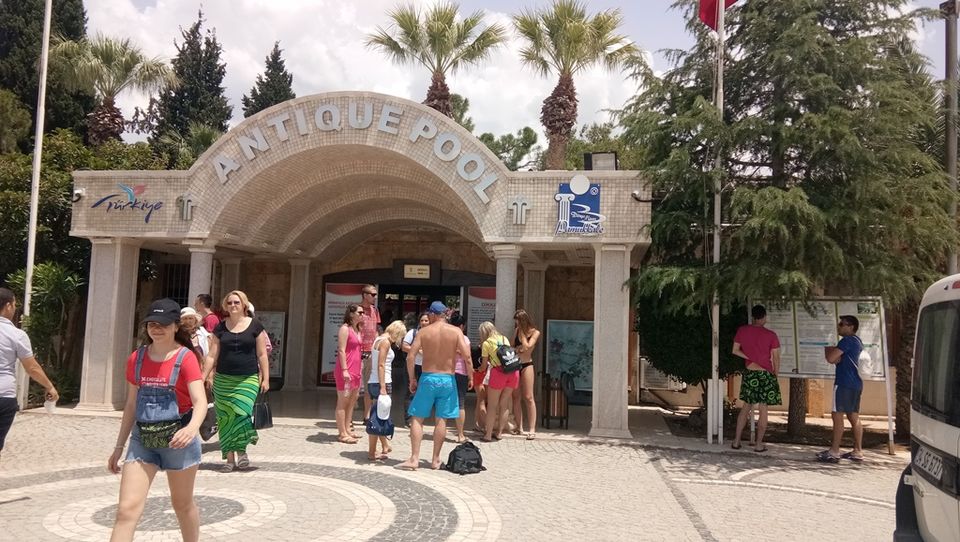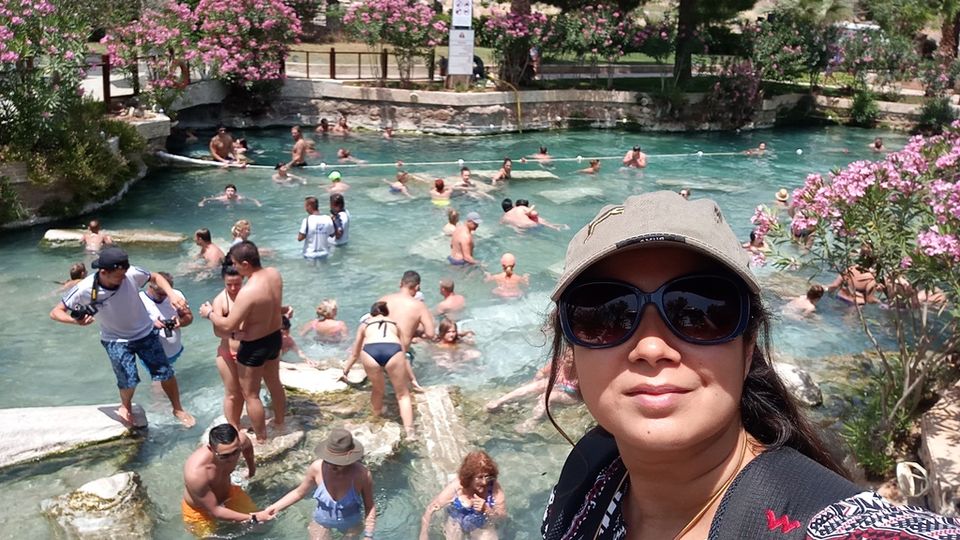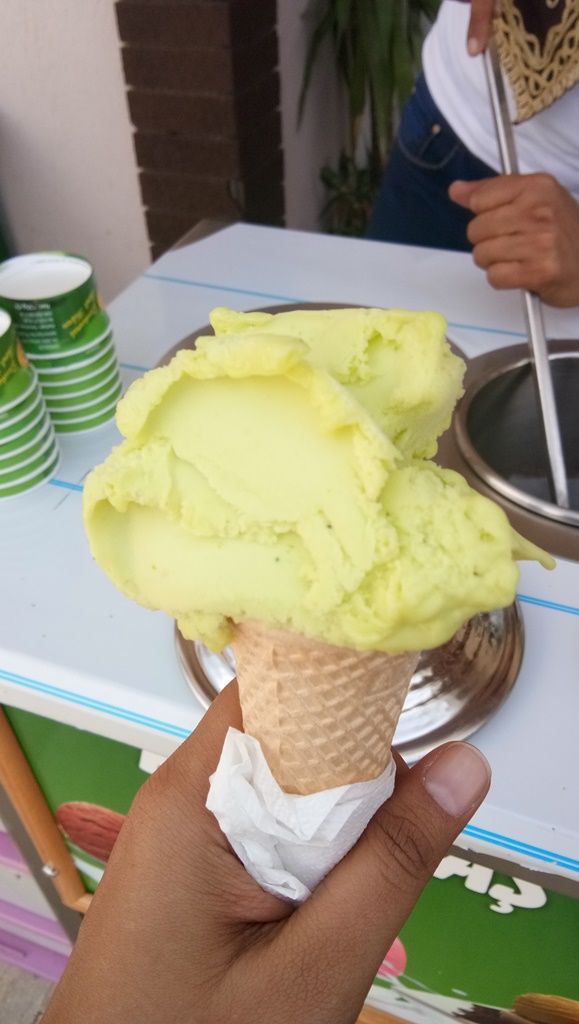 Since we were starving post returning to the Hotel we straight went to Apple Café. This place is a must go to place when in Fethiye and has lip smacking food and desserts. Plenty of options for vegetarians and the smoothies are simply divine. The vegetarian wrap is very filling and fresh and must try Raspberry-black berry smoothie and dark chocolate frappe. 82 TL for 2 wraps and 2 smoothies and it is total value for money.
We had booked our most awaited thing to do in Turkey – Paragliding over the ouldeniz via gravity tours for 350 TL.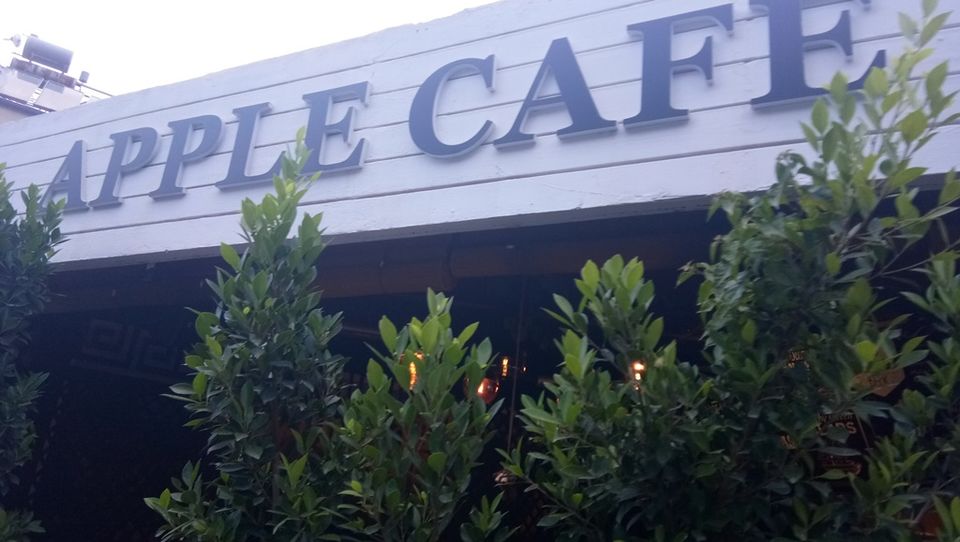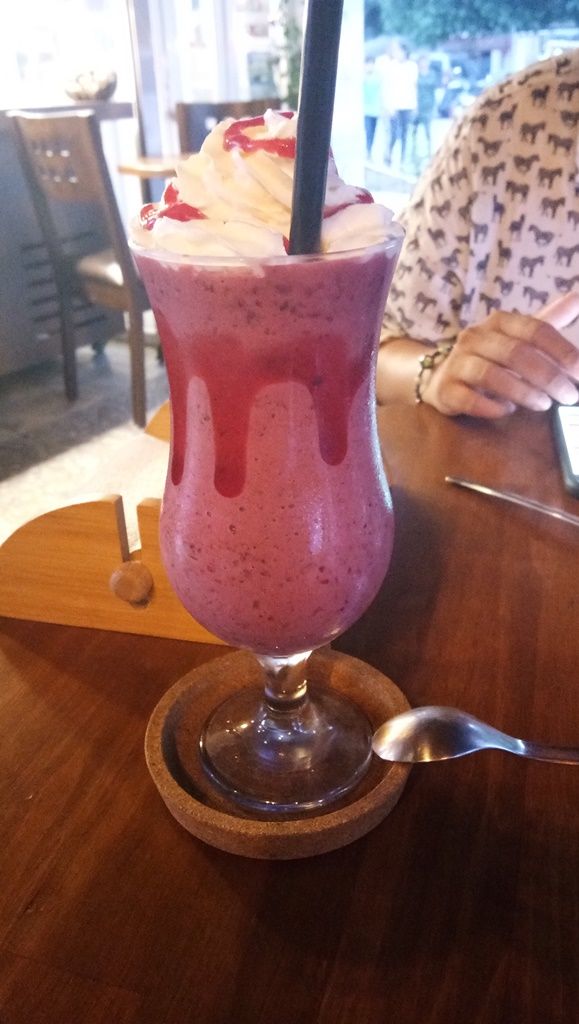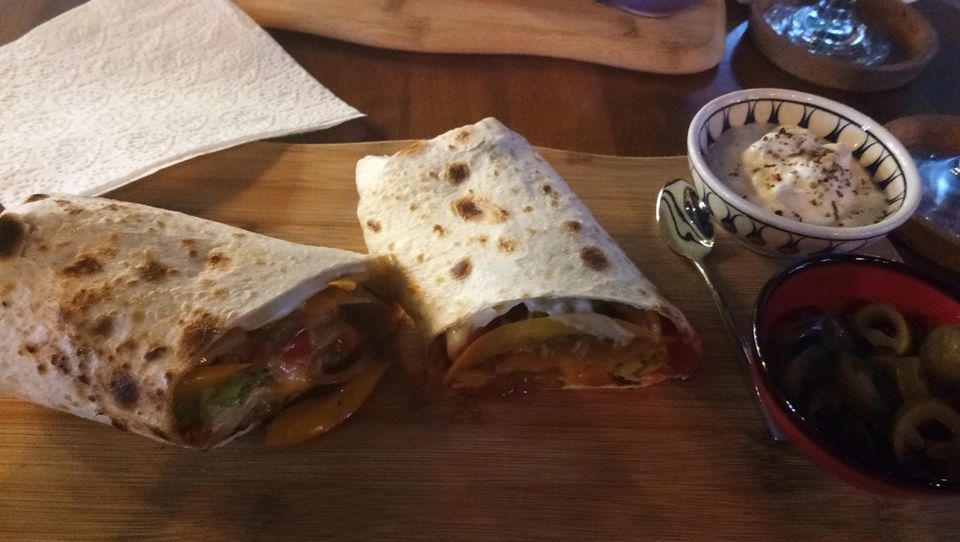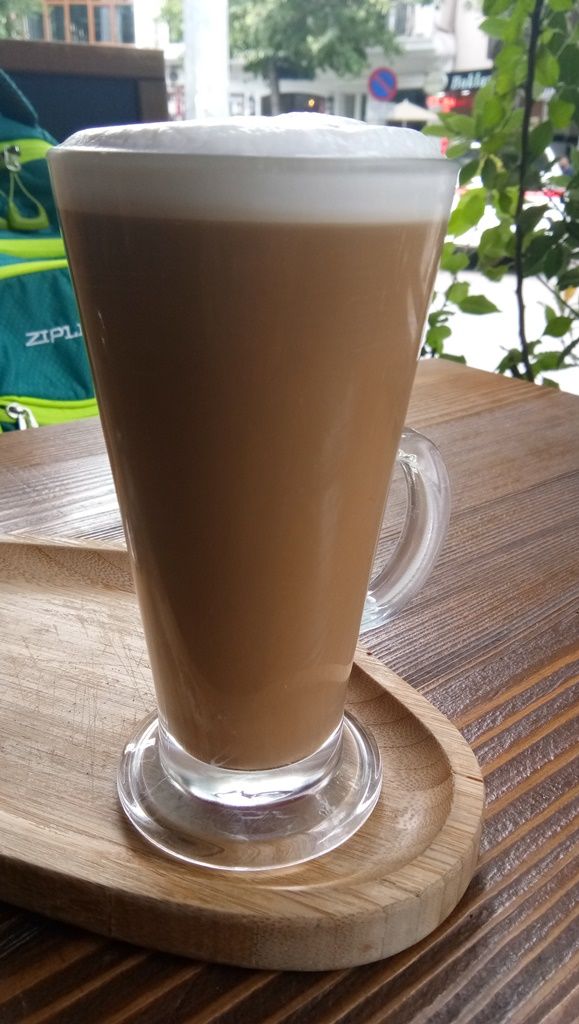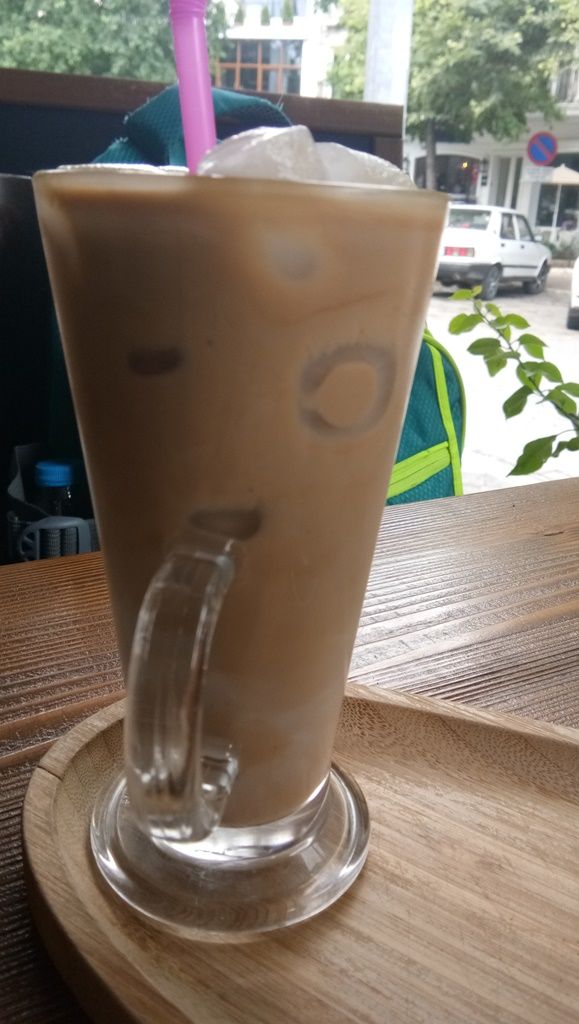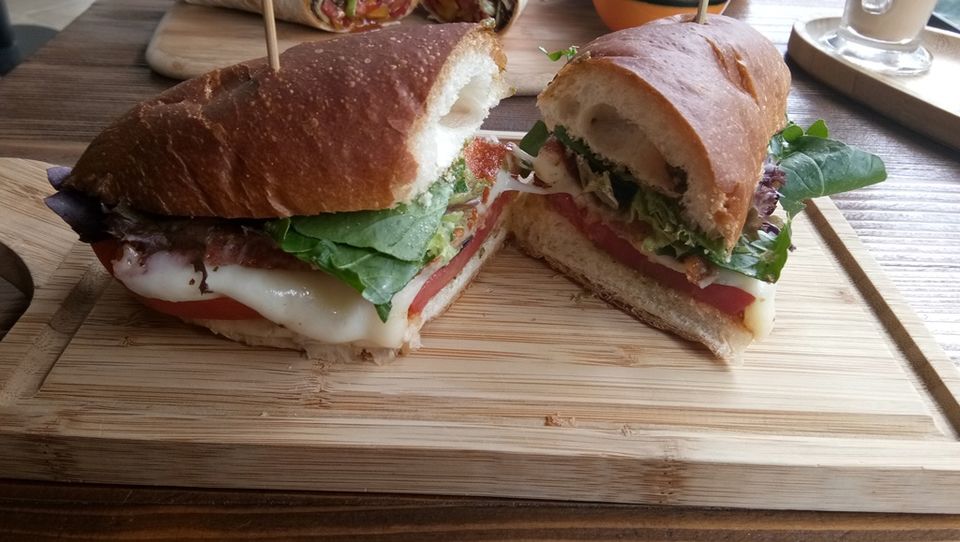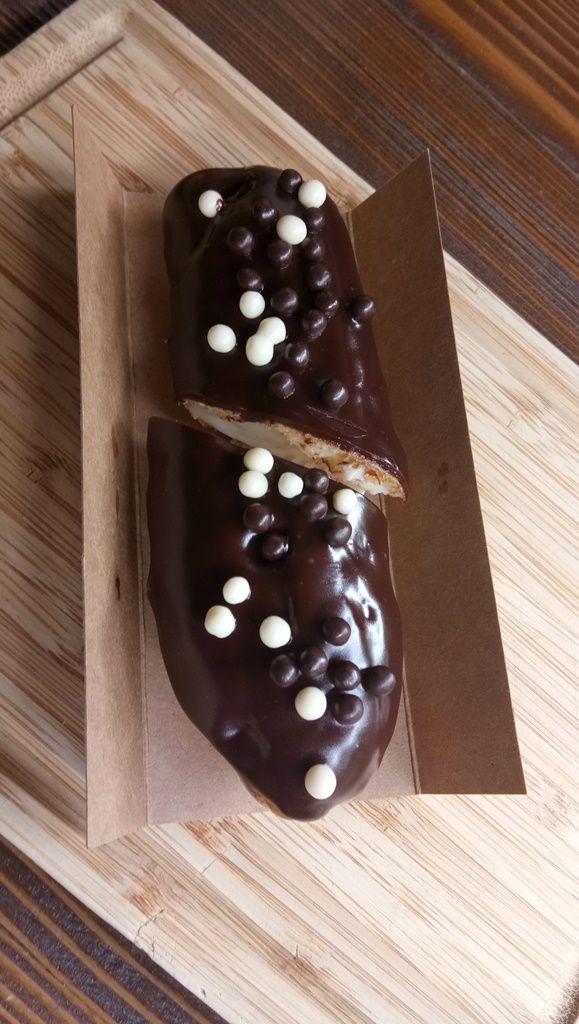 Day 10th, 26th May2018 – the day arrived and we were super excited to fly over the oludeniz. But luck was not on our side. The weather disappointed us and it poured very heavily and all flights for the day were cancelled. Tears rolled down as it was our last day in Fethiye and we had to catch an evening bus to go back to Istanbul. I don't know why but I was determined to fly over Oludeniz and hence decided to cancel the bus tickets, spoke to the hotel Manager Hulia and she helped us immensely. She told us to go to the bus stop and get a refund for the tickets and booked us for an extra night at the Hotel. The entire re-scheduling caused a big dent on our wallet but I wanted to give it a try and wait for one more day to see if I can do the paragliding.
We then booked our flight to Istanbul for the next day afternoon and the first slot for paragliding in the morning. Post doing all the juggling we went to Apple café again for lunch and had the most amazing Éclair. We gallivanted for a while in old town and picked up few souvenirs. Honestly, the souvenirs in old town are much better than in Istanbul. Decently priced and very different.
I prayed thorough the night as we were told there is no guarantee the weather might improve. I strongly believe in one thing, when your heart is focused, you will get what you want.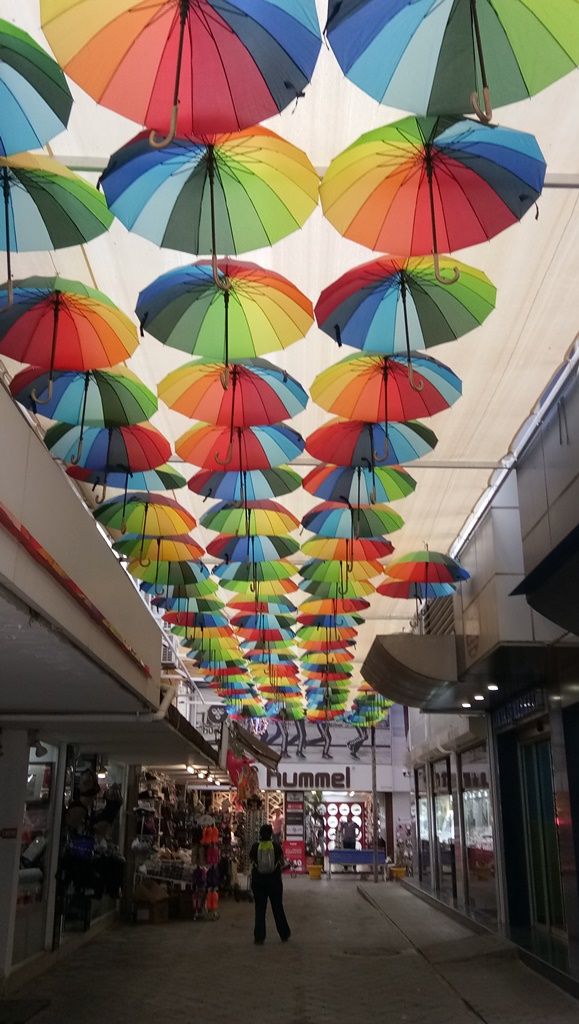 Day 11th, 27th May 2018 – our fingers were crossed and we were transferred to gravity office in Oludeniz. They said we can fly and a 32 teeth smile flashed across my face. All geared up we were transferred to Badabag Mountain for take-off. The ride up is steep and excitement was building. My pilot was slightly reserved and hence the rapport was not established at all. My friends pilot on contrary was very jovial and talkative and hence helped her calm down and not get anxious.
My pilot loaded the backpack on to me and told me to run upon instruction. I began running and don't know what happened but I fell and got dragged on the mountain bed until my pilot flew into the air. I was badly hurt and my thighs and shoulder were bleeding. The ride was smooth. I tried to calm myself by talking to the pilot constantly. Landing was smooth and we landed on the beach so the impact was bare minimum. The view of Oludeniz as you fly is breathtaking. It's surreal. Even though I was bruised, I strongly trade this and it's a must do thing to witness out worldly beauty.
I personally felt that the pilot was defensive regarding my fall when I wrote a review. I had never flown before and had zero knowledge about the same. To expect the flyer will know exactly what to do without any briefing is a little inconsiderate. I can also question why he didn't stop when I fell instead of dragging me on the mountain bed. But I took it as a consequence of extreme adventure sports and had no complaints until I received his reply for my review. Infact I praised the company for the amazing time I had while flying. My friend had the best time and her pilot was very comforting and sweet. It's a must do thing if you visit Fethiye. You fly very slowly and descend is gradual so there is no jerk or discomfort while flying.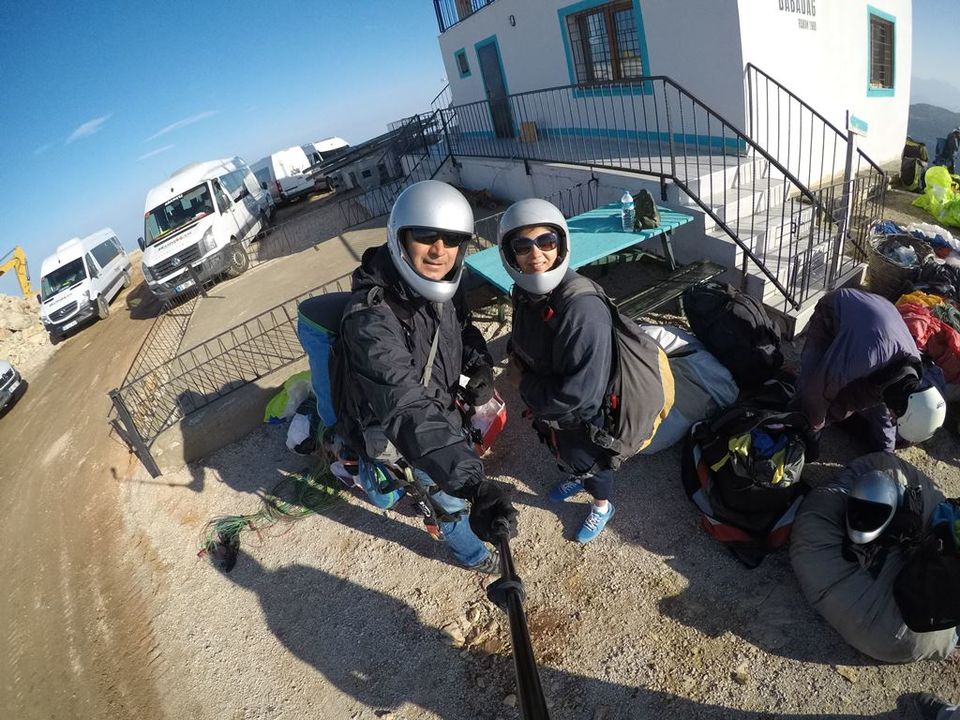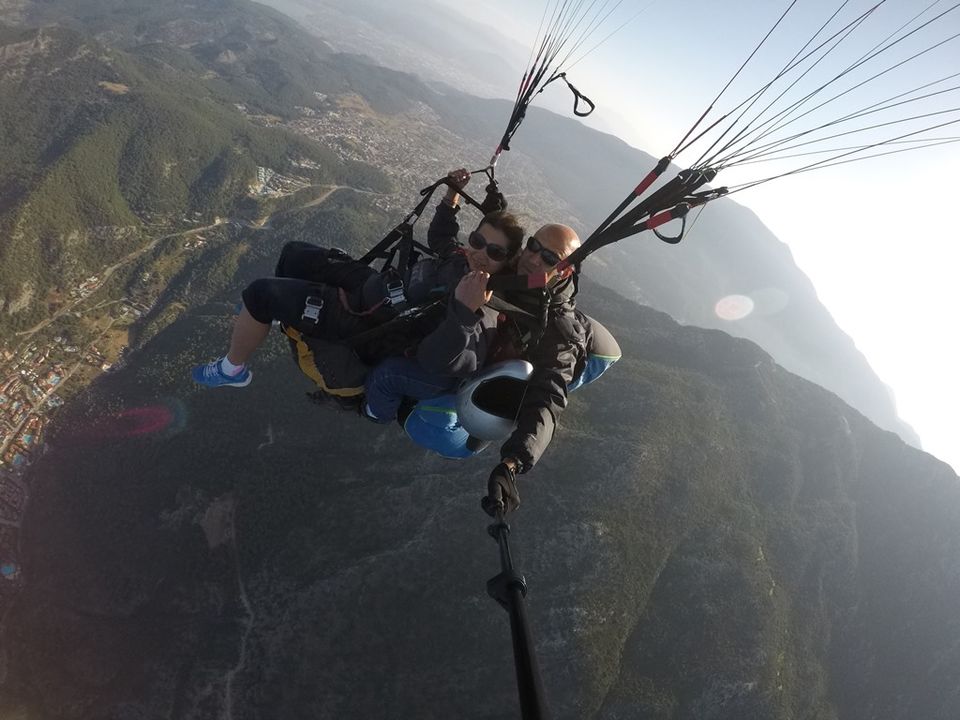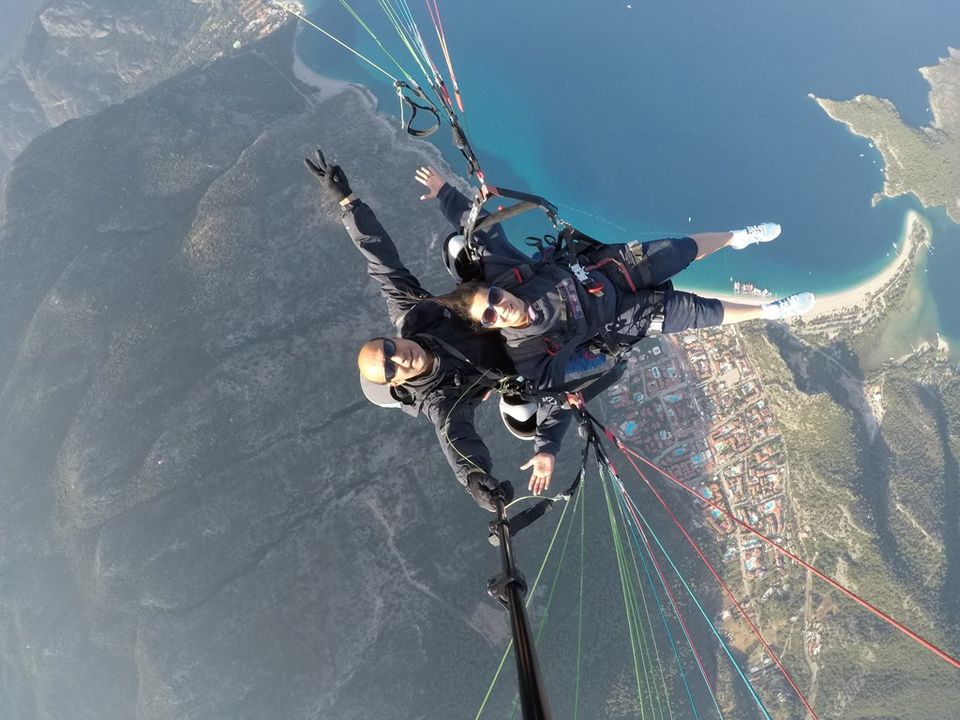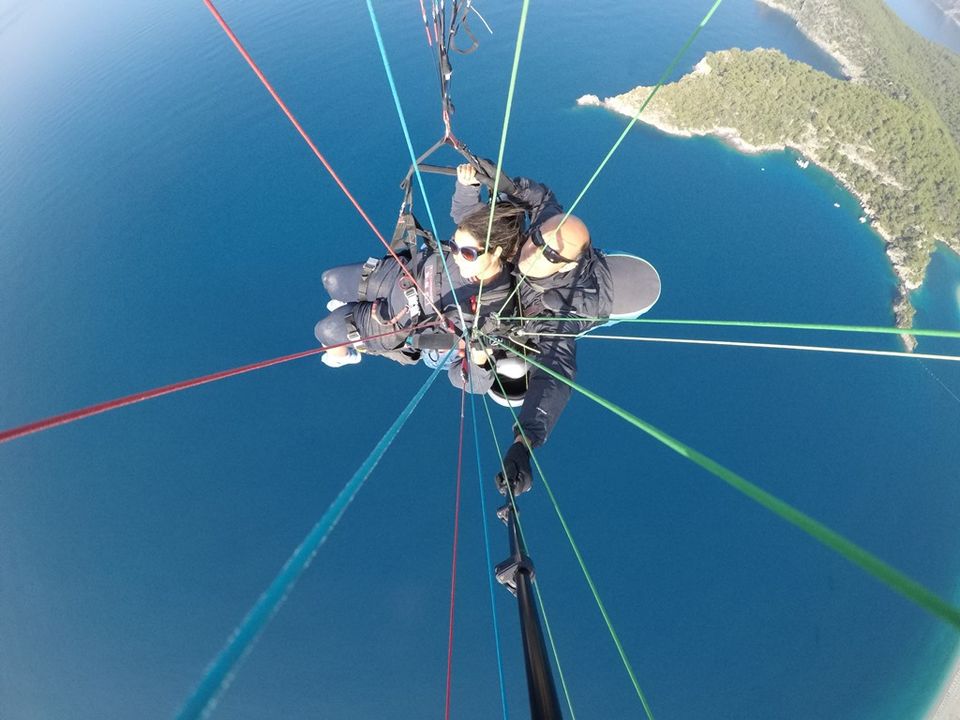 Your pilot takes awesome photos while flying and can be purchased for 100 liras. We were transferred back to the Hotel and we rested for a while and then had to leave for Dalaman Airport to catch the flight to Istanbul. You can go to Dalaman comfortably in Havas bus from the otogar at fethiye. The cost is 17.50 liras and it takes roughly 1.30 hours to reach. At the Otogar in fethiye a little ahead is Erasta Mall. You can try sipping some great coffee at Kahve Dunyasi, it's one of the leading coffee chains in Turkey.
We arrived at SAW airport as the tickets were cheaper for SAW than Ataturk. SAW is on the Asian side of Istanbul and there is a bus (HAVABUS) from the airport to Taksim in European side of Istanbul. The cost for the same is 15 liras. It's not very convenient to reach Sultanhemet from the Asian side. From taksim you have to walk for minimum 10 minutes or may be more with luggage and then you have to take the funicular to kabatas and from kabatas take a tram to sultanhemet.
We were exhausted and checked into Nowy Efendi Hotel and had an early dinner, packed our bags and slept off. We were given an upgrade to the suite room and the Hagia Sophia dome is visible from the room.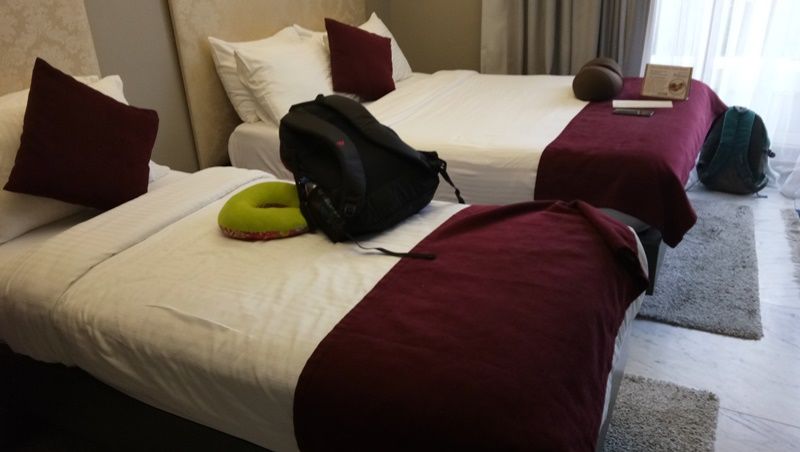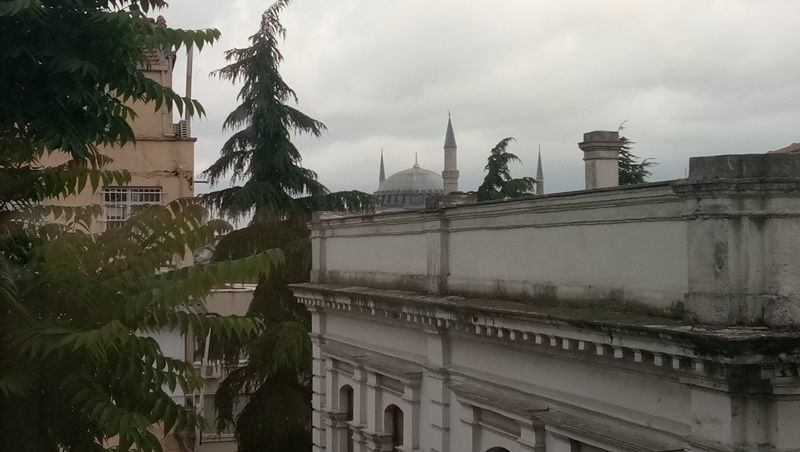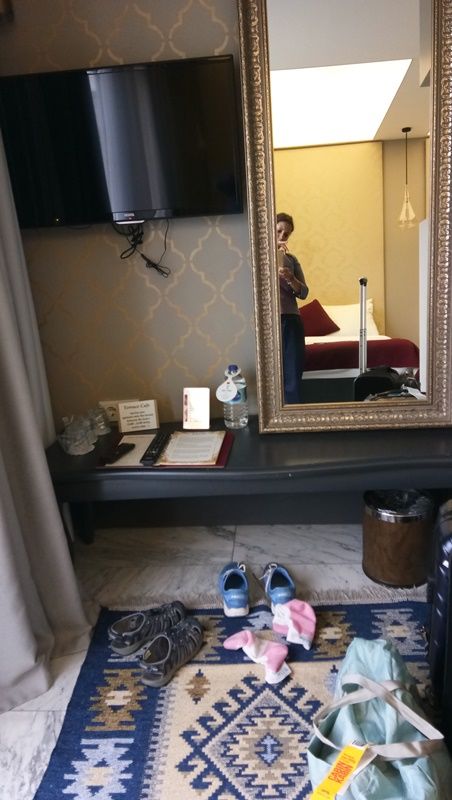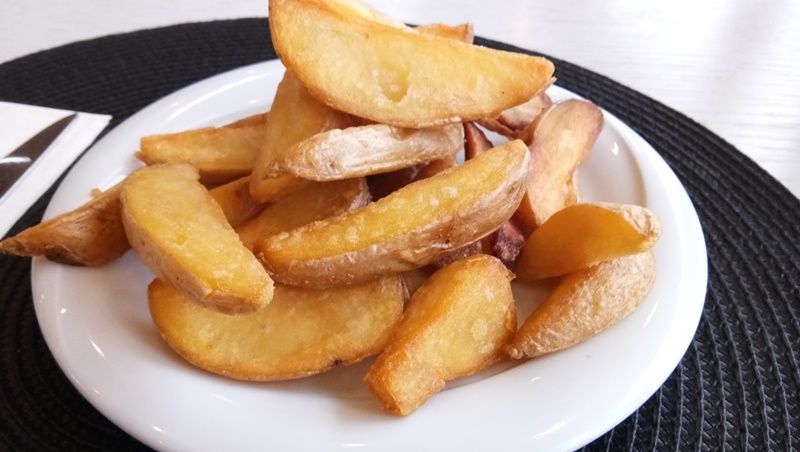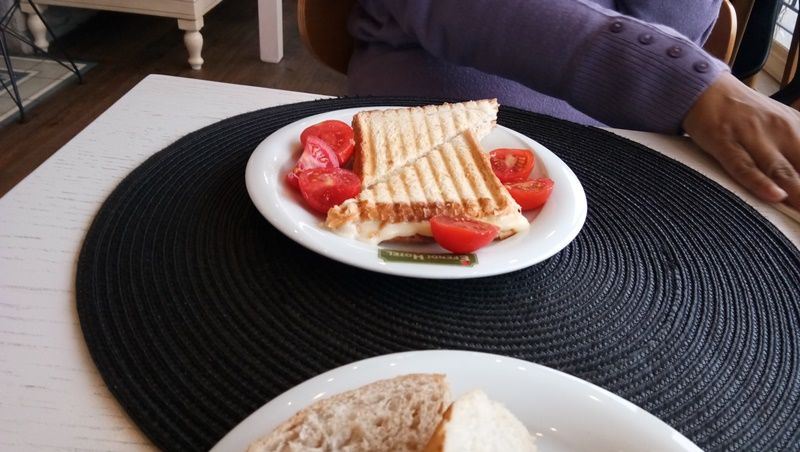 Frequent Searches Leading To This Page:-
top turkey tour packages with price for couples, top turkey tour packages for couples, top turkey tour packages for family, turkey honeymoon tour packages, 7 days turkey tour package