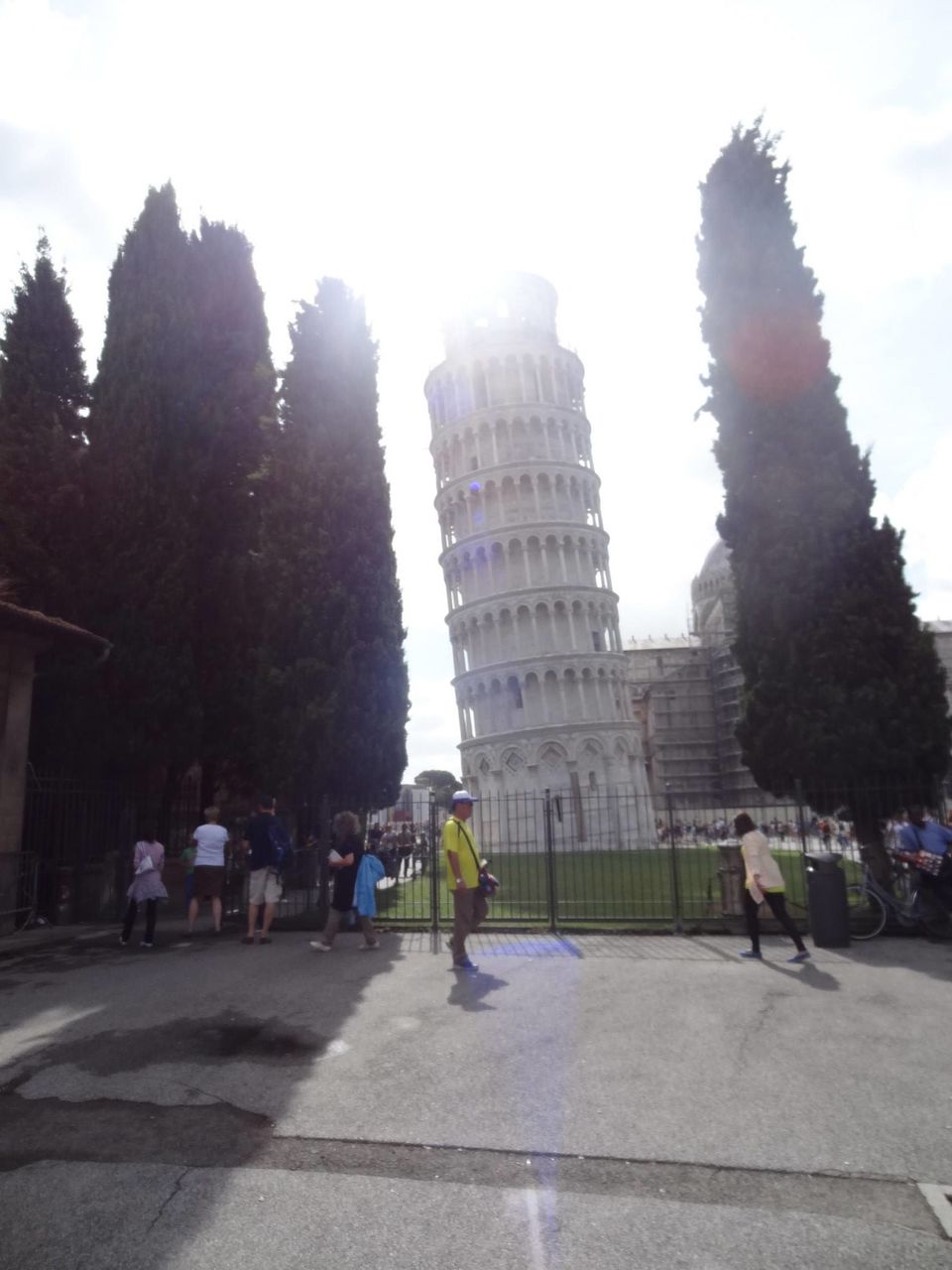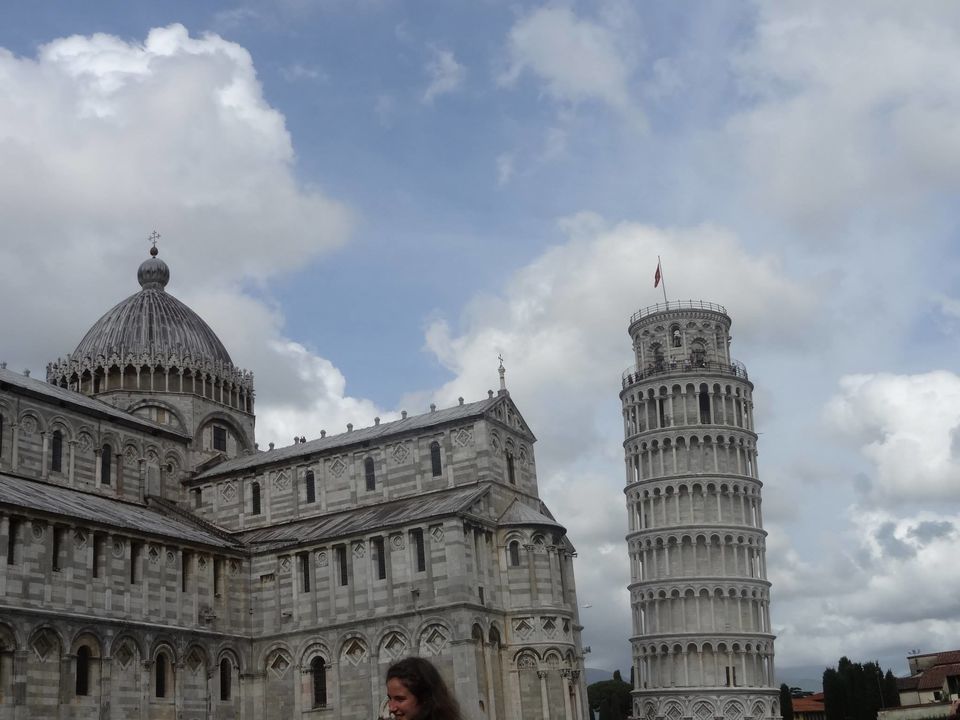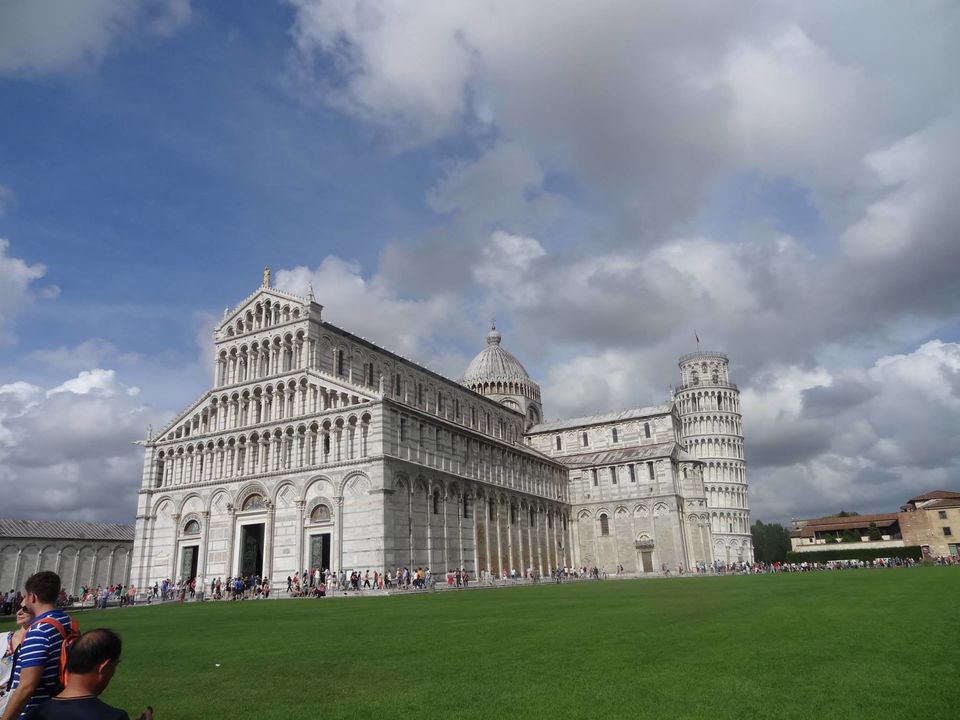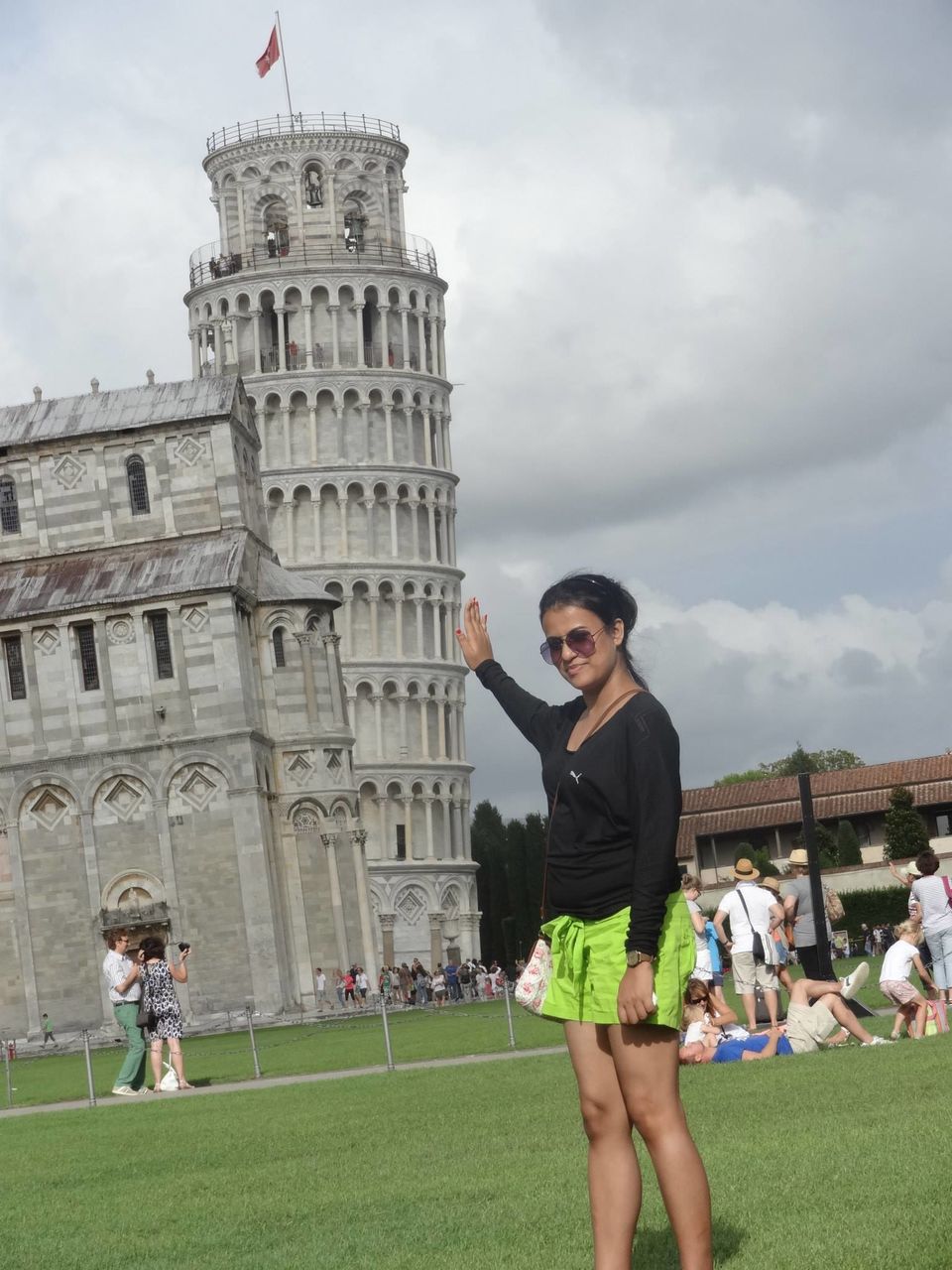 Pisa is 3 hours by train from Florence. After spending a lazy day roaming around the city centre of Florence, haggling with Bangladeshis at the flea market and killing time on the stairs of the Galileo Museum on our first day, we headed to Pisa the next day. Although there are a good number of trains that ply between Florence and Pisa, it's advisable to book the tickets at least a day in advance.
It's a straight walk to the Leaning tower from pisa station. There are small shops of Gucci and Armaani on the way,it's Italy after all!
The first thing that struck me about this monument was that it was way whiter than what I had seen in pics and then we came to know that government is renovating all the famous monuments all over the country. It also did not appear to be as leaning as I expected it to be. There's also a Cathedral in the same compound and it has beautiful green lawns. There was a light drizzle and lying down on that green carpet like grass watching the monument and tourists pouring in was a bliss in itself.
As you get out of that area, there's a market right behind that sells mementos. Behind that there's a series of joints that serve beer and food. We had an awesome time sitting and chatting there and catching up on good old times.
Frequent Searches Leading To This Page:-
Best Tours Of Europe, Full Europe Tour Package, Europe Tour Package Cost, Europe Tour Budget, Central Europe Tour, Europe Couple Package, Europe Tour Cost From India, Europe Trip Packages For Couples