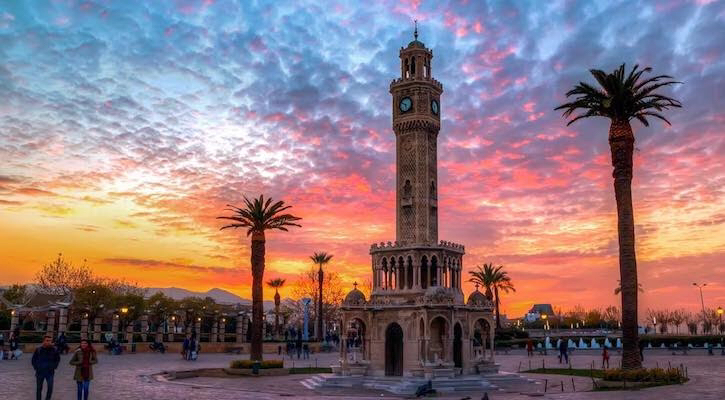 There are few places in the world that embody that feeling of summer vacation. Izmir is one of them. This cultural hub along the Aegean coast is a treasure trove of archeological finds, bustling bazaars, and narrow back alleys, all hinting at a diverse past. With the sea air coming off the water and its citizens' laid-back attitude, this city feels like a perfect summer day, no matter what time of year you visit.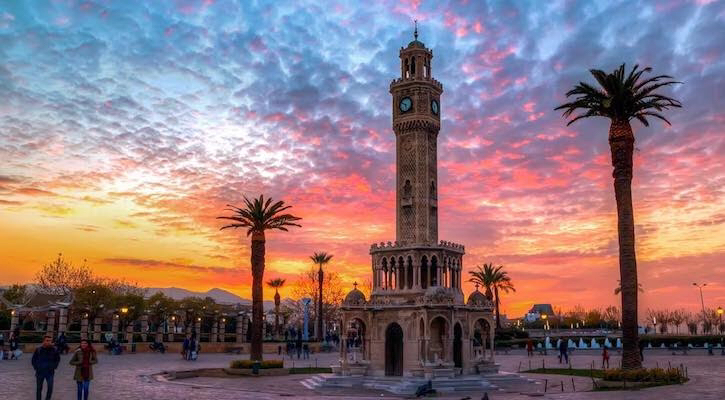 Izmir (originally called Smyrna in ancient times) has a long and glorious history. The Temple of Artemis, one of the Seven Wonders of the World, is in Izmir, as are three of the "Seven Churches" mentioned in the Bible. In addition, the epic poet Homer is believed to have been born in Izmir.
Map of Izmir: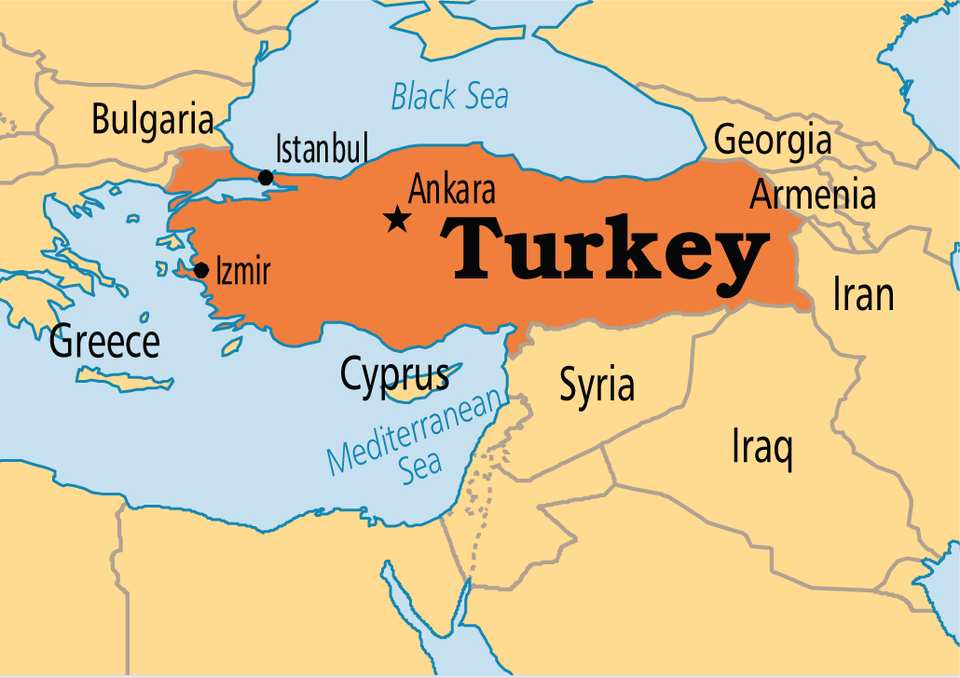 When to go: April - November.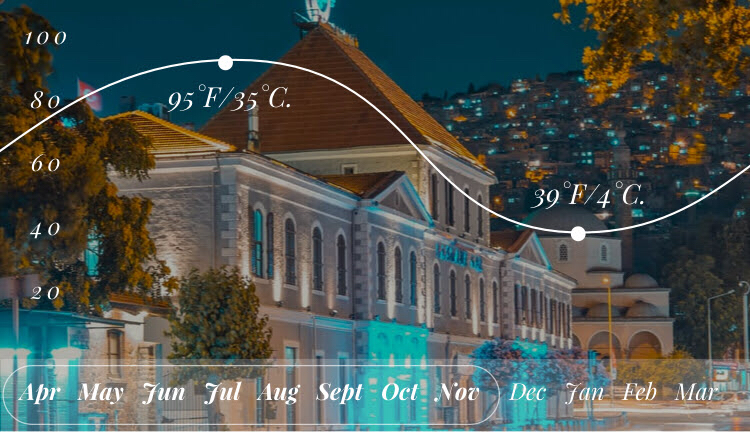 Izmir has a breezy, temperate climate, resulting in gorgeous weather for most of the year. Temperatures begin to rise in the summer, hitting their peak in July and August. But this heat is usually tempered by cooler nights and almost no precipitation. Summer is the most popular time for tourists, especially since the famous International Izmir Festival takes place in the early summer months. But spring and fall are equally beautiful, offering a wide selection of dates to
book your trip.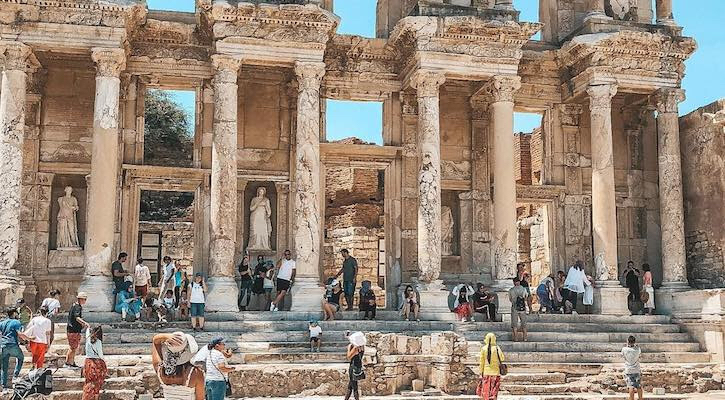 From the Romans and Greeks to the Persians and Trojans, numerous ancient civilizations left their mark on Izmir. The region was a bustling waystation in the days of the Silk Road, and you can tour the ruins that were left behind. In the heart of the city, explore the remnants of stone arches and basilicas in the Izmir Agora which dates back to the 4th century BCE. Trek over to nearby Pergamon where you can see the ruins of an ancient, powerful Greek city. And no trip to Izmir would be complete without taking the drive to Ephesus, home to several notable ancient structures like the Temple of Artemis.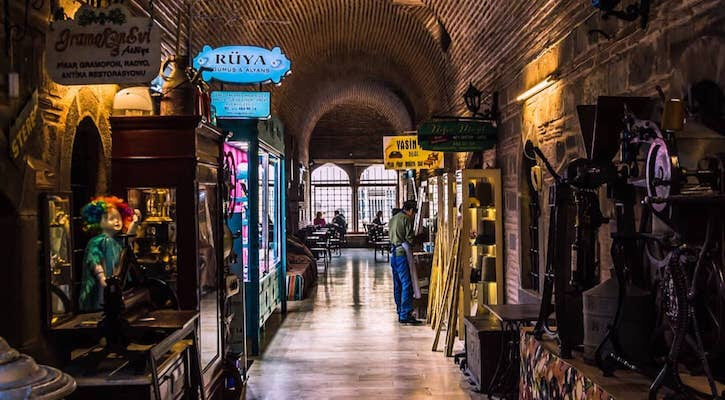 Turkey is home to some of the most delicious flavors in the world, and you would be remiss if you didn't make it your mission to try them all. The best place to do this and more is at the local markets and bazaars. Kemeralti market is most well-known, and is a sprawling collection of food stalls and artisan shops. Also worth checking out is the smaller and more hidden Kizlaragasi Han market. If you need a break from bustling bazaars, take a trip out of the city to the village of Sirince to walk olive groves and vineyards. Or drive up to Urla to taste local wines and relax in the shade of olive trees.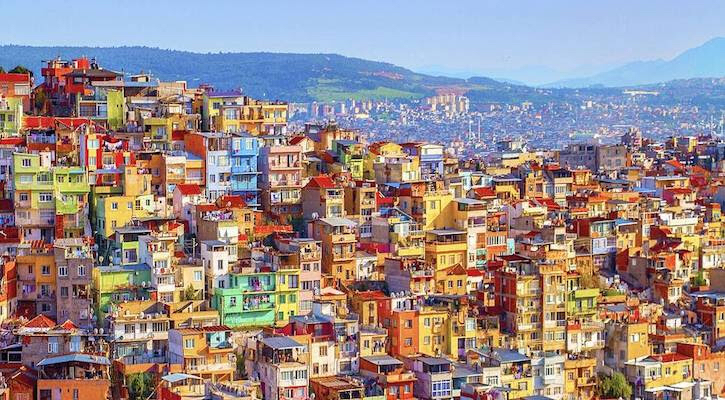 Ancient ruins and markets can be great, but find the real heart of Izmir's no-stress attitude in its diverse neighborhoods. Remember, this is a city that's been around for thousands of years - there's a lot to explore. The Basmane area includes a maze of tiny streets full of bright houses, while the back streets of Alsancak have Ottoman-era houses and a great nightlife. Walk the boardwalk at Kordonboyu, stopping into seafront cafes for some Turkish coffee and people watching. Then take your wallet to Karsiyaka to explore the shopping streets and get another waterfront view.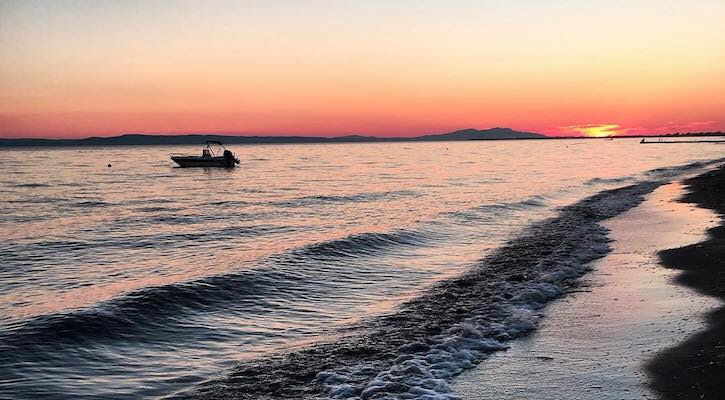 Settled on the Aegean Sea, Izmir is littered with picture-perfect coastal villages and gorgeous beaches that most visitors don't even know exist. Explore the white sand beaches dotted around Pamucak and Cesme or learn to kitesurf in Urla. Explore the whitewashed back streets of Alacati, a town akin to Santorini and Mykonos, stopping in one of the seaside cafes for a spell. If you decide to stay in the city center, take a long walk along the seaside promenade Kordon, wandering through historic squares and past turquoise waves before boarding a boat for a little sunset cruise into the bay.
What to eat?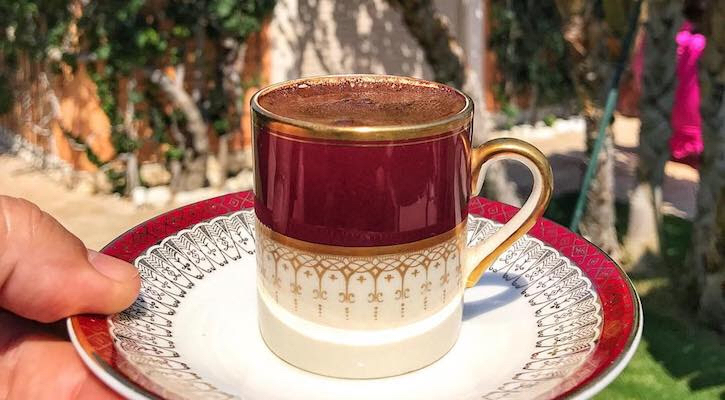 Start the day like a local with a warm Boyoz (a Turkish pastry) paired with some Turkish tea. By the time dinner rolls around, a collection of meze (appetizers) like calamari and grilled eggplant should tide you over until you can get to the main course. Restaurants like Tavaci Recep Usta and Mavra offer delicious traditional dishes that will pack your stomach full of scrumptious food. Located right on the sea, Izmir's seafood is divine, so try Tuval in Cesme or Sipari for freshly caught fish paired with a glass of local wine.
Where to stay?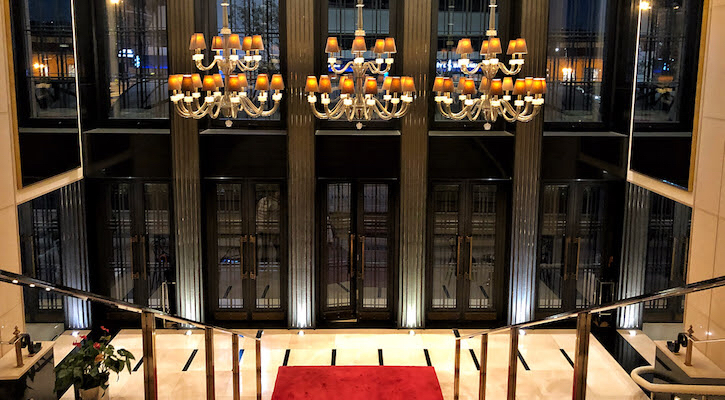 Basing yourself in the city center is perfect, even if you're planning on hopping around the entire Izmir province. Alsancak, Konak, and Karsiyaka are all great neighborhoods that are centrally located close to shopping and restaurants. Key Hotel occupies a former bank building right along the promenade, and offers and modern and luxurious experience, while Met Boutique Hotel is a funky design haven. For a budget experience, try Laguna Pansiyon, a bright former home that is located in the heart of Alsancak.
Frequent Searches Leading To This Page:-
Turkey Tour Packages, Turkey Tour Package, Turkey Holiday Packages, Budget Turkey Tour Packages, Turkey Tour, Places To Visit In Turkey During Summer, Turkey Tour Packages From Delhi