Recalling the winters of 2015 when I headed to Izmir for an internship cum job after my graduation. Excited as hell I was for my expat life. I explored each and every corner of the city and here I come up with a comprehensive guide for an inquisitive person like me.

Turkey's 3rd largest city, the "capital" of the Aegean region, a major port and commercial center, this is Izmir. It is a huge metropolitan city lying in the western part of Turkey. One of the most westernized cities in Turkey, people of Izmir are inclined more towards the European culture. This city is beautifully settled around the Aegean Sea.
Turkish Lira is the official currency but the value of goods and products are quite similar to that of India. By this I mean, 1 TL = 24 INR, you can get 1 kg of potatoes/onion in 1 Lira and it's the same with Indian currency value.
How to reach?
By Air
The only way to reach is obviously by air. There are no direct flights and all flights will have a stopover at Istanbul. You can also book a flight to Istanbul, explore the city and take local buses to Izmir which regularly ply between the two cities. However I suggest you to travel by air as local airlines within Turkey are quite cheap and if you book 2-3 weeks before, it will be same as bus fare.
The fare will be anywhere between 25000 INR – 35000 INR depending on how early you book your tickets.
Best Season
The best season to visit Izmir is anytime of the year. This city will never fail to amaze you. Summers are the time when the beaches open up and tourists flourish in. Winters are extreme here accompanied by rains and I personally loved the winters more than summers.
Go Around
Izmir has a very good transport system as there is only one card – Izmir Card which you can use to travel in Eshot buses, ferry boats and Izmir metro – Izban. The Dolmus(pronounced – Dolmush) and taxi requires you to pay in cash. You can buy your Kentkart from any metro station and be all set to explore the city.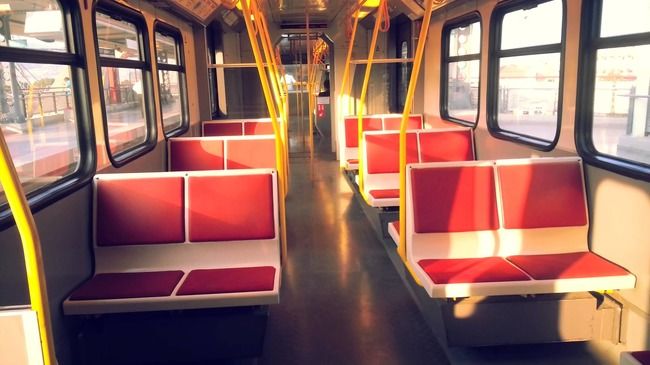 Izmir Bus
Havaş (Pronounced – havash) is the local ground handling company operates coaches to different points of the city center from airport.
Eshot buses for within the city travel.
Izmir Metro - Izban
Izmir has the best metro transport called Izban which connects the entire city from one side of the sea to the other. The main metro stations are Konak, Alsancak, Hilal and Halkapinar.
Ferry boats/Passenger boats
You will never regret using the ferry. It gives a spectacular view with the ship pushing the water with such force, making its way to the other part of the city.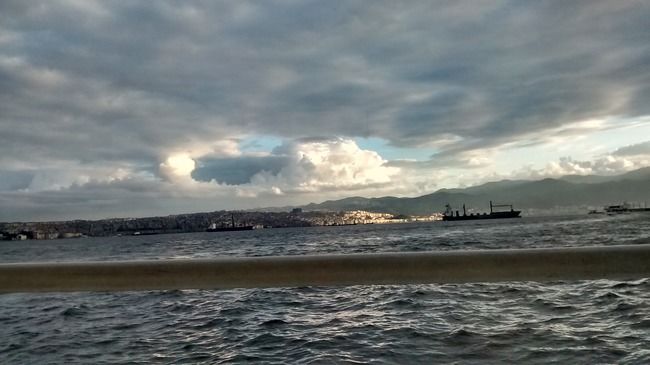 Passenger boats ply between:
Konak/ Karsiyaka/ Konak, Konak/Bostanli/ Konak, Konak/Bayrakli/Konak, Goztepe/Karsiyaka/Goztepe (few departures a day) and ferry boats (for cars and passengers) Uckuyular/Bostanli/Uckuyular. In the summer, there are boat trips from Konak to Alman Adasi outside Urla, where there are swimming possibilities.
In addition, there are also minibus ("Dolmus") services usually outside the very central parts of Izmir.
Taxi in Turkey in general is quite reasonable. So, if you, as a visitor and do not have stressing budget limitations, it is an advisable means of transportation. You should of course remember that the taxi-driver turns on the "taksimetre" showing how much you should pay.
Must Visit Places
No matter you come here to work or as a tourist, Izmir will make you fall in love with it, within no time. Its' been just a year since I lived there and I am already making plans for my next job in Izmir again.
During my stay there, I explored places, colonies, beautiful apartments, small coffee - fast food shops and cheap shopping markets. Below are a compilation for MUST-SEE MUST-DO things in and around Izmir.
This list will cost you about 100(INR) bucks.
1) Get yourself a Kent Kart and get down at random stations.
I am sure you will explore something even I couldn't. The best ones - Bornova, Fahrettin Altay, Alsancak, Bayrakli, Sirinyer, Karsiyaka, Konak.
2) Stroll at Alsancak
Alsancak is the coolest street for people watching, trying street and café food, hottest clubs, cheap and luxury shopping. It has everything!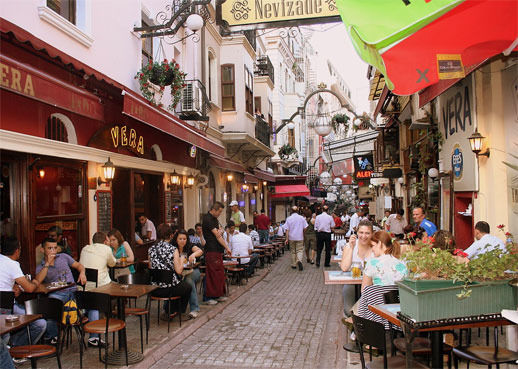 3) Take a ferry to the other side of the sea.
Reach Konak/Bostanli/Alsancak by Izban or Bus, take a ferry to the other side of the city and enjoy the views. You can sip on orange juice that is usually sold on the ship. Don't sit inside, rather stay outside and you are sure to experience the best of views.
4) Visit weekly markets
A weekly market is open on Sundays in Fahrettin Altay. Take a metro from anywhere and get down at F.Altay station. You will be able to spot the market easily with hundreds of people gathered at one place.
You will get everything there, fake Nike shoes, apparel, bags, accessories, groceries, local cuisine, fresh fruits, homemade cheese, non veg and the list can go on and on.

Other markets are at Bostanli, Karsiyaka, Uckyular – probably there are weekly markets at various other places.
5) Watch a movie and do window shopping at Konak Pier
Konak Pier is one of the biggest and best shopping malls and Cineplex's' in Izmir. It is in Konak and you can get down at Konak station to reach this place. A bit of walking is required. It has open restaurants along the sea which will give you the best views. The Cineplex has mostly Turkish shows with few English ones. We watched Fast and Furious 7 and the screen was very small, like a personal theatre but worthwhile.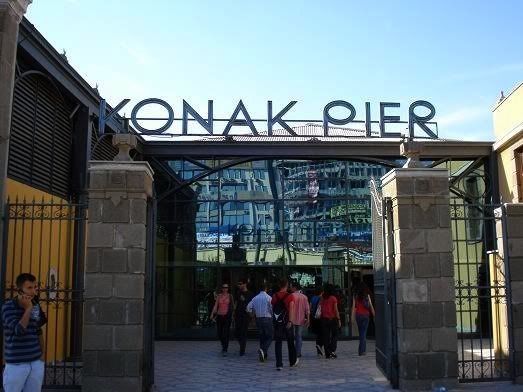 6) Spend an evening at the Izmir Saat Kulesi
Izmir Saat Kulesi (Izmir Clock Tower) is the symbol of the city and arguably it's most famous sight. Usually, an unknown guy plays a traditional instrument and sings some old Turkish song. You won't understand much but it will have your heart melting.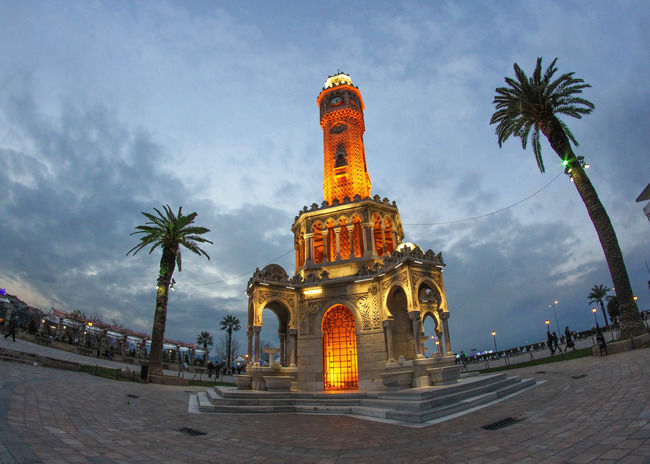 The sea is just beside the clock tower, cross the road and have a beer or two beside the sea.
Below is a compilation of places which requires a minimum amount of expense
1) House of Virgin Mary
2) Asansor
3) The Agora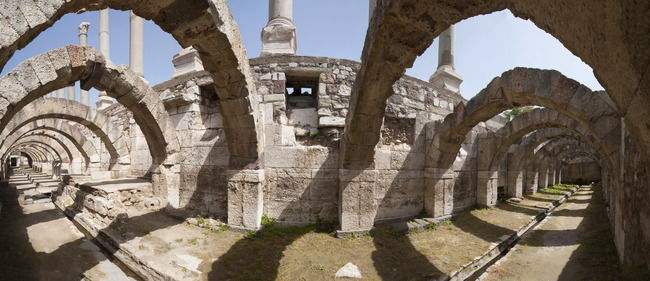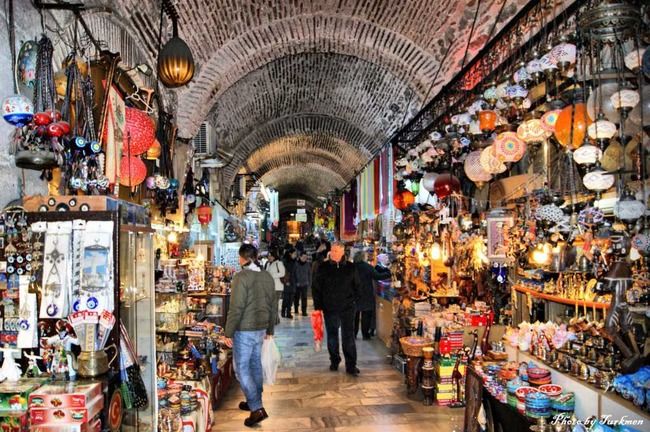 5) Museums: Museums are one of the best ways to glance at the history of the place you are in. Don't return without visiting at least a few. Visit Ethnography Museum, The Archaeology Museum and Ataturk Museum
6) Beaches
A short drive west of Izmir leads to an area renowned for picture postcard coves and gorgeous beaches. The pretty resorts of Cesme, Alacati and Altinkum are some of the best beaches on the Aegean coast with pristine white sands, warm seas and secluded, protected bays, ideal for families or those wanting to take part in water sports.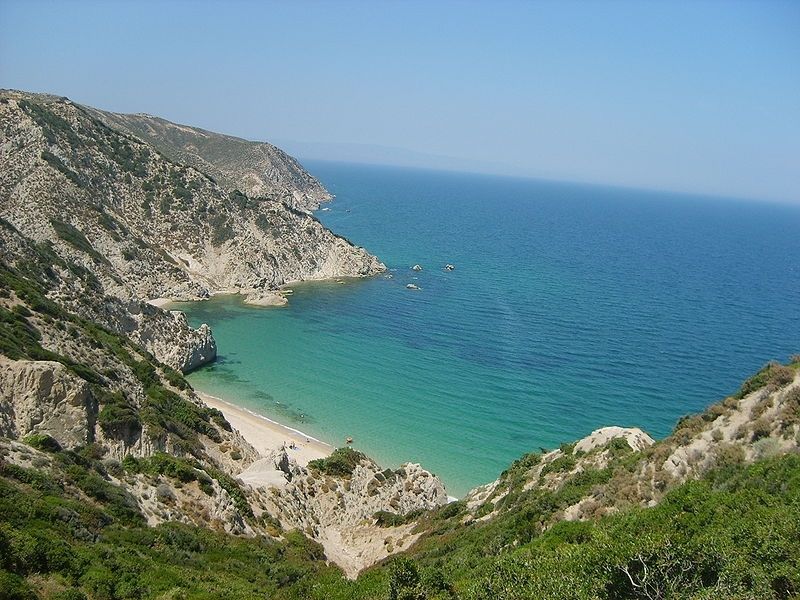 7) Churches and Cathedrals
Must visit - Church of St Polycarp & St. John's Cathedral
Around Izmir
These places are must-visits if you are in Izmir. Rather, plan your trip including these places.
1) Alacati – The Greek village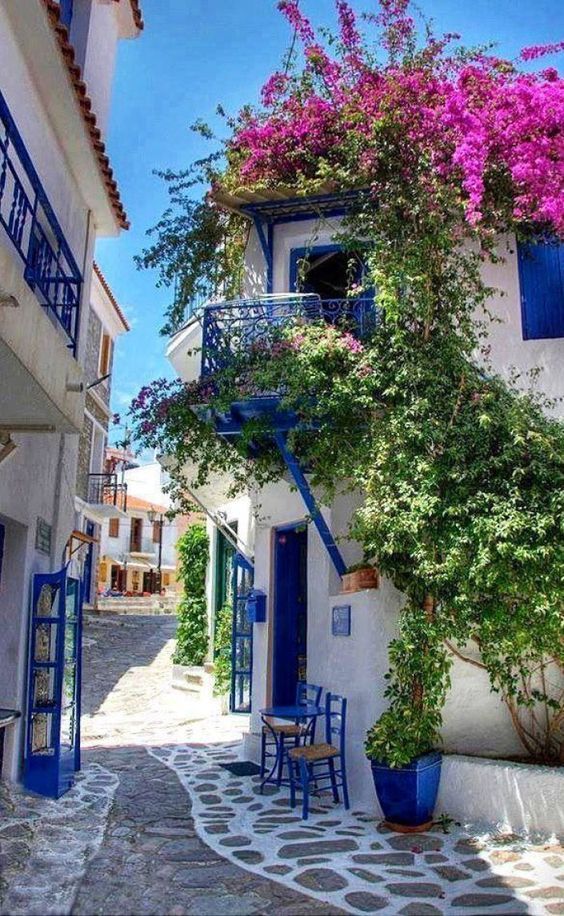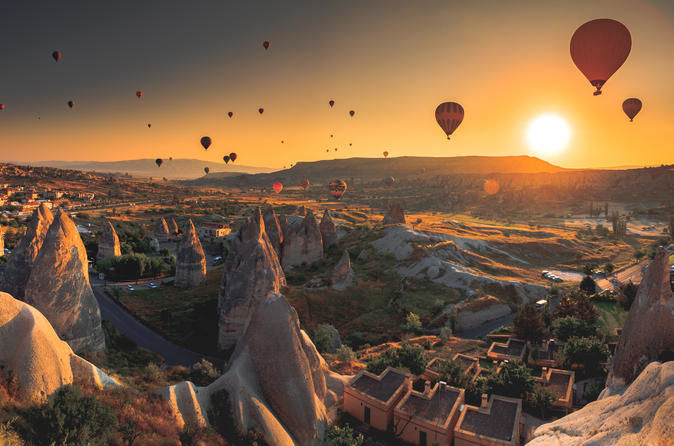 4) Bodrum – Party hub
5) Sirince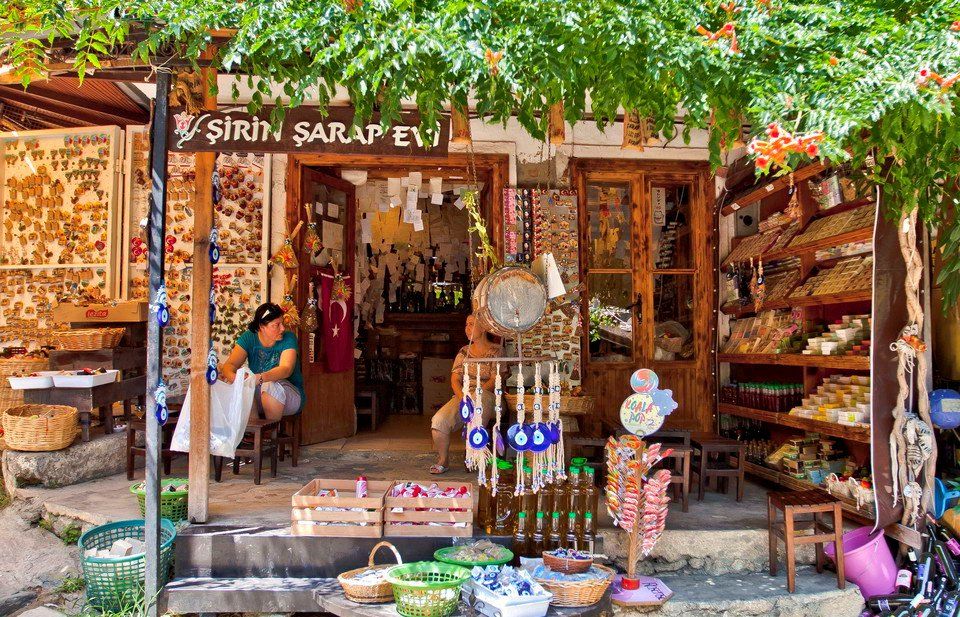 6) Mount Sipylus
7) Yamanlar
8) Asklepion
9) Kusadasi
10) Pamukkale & Hierapolis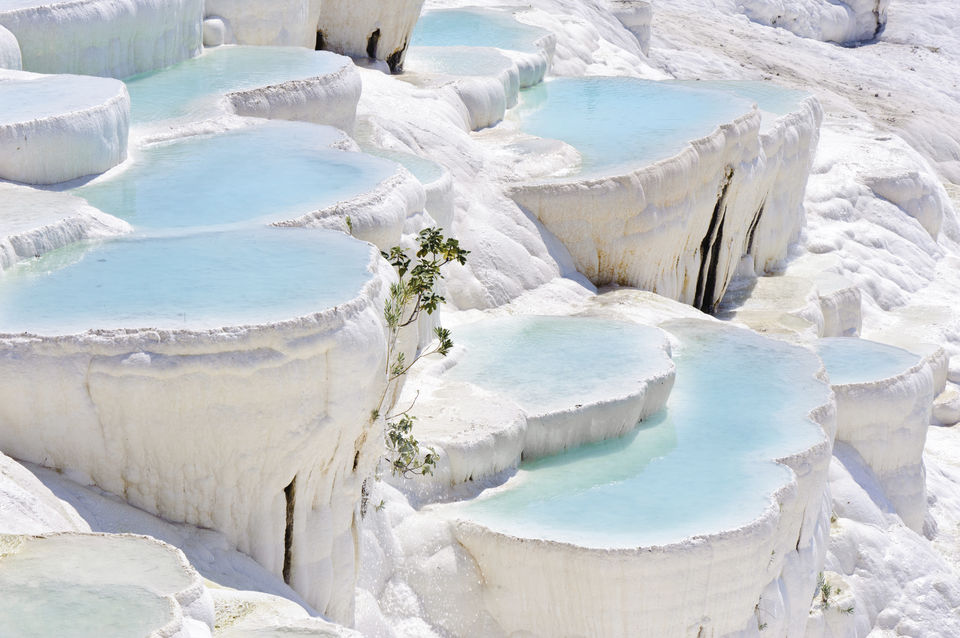 11) Ephesus (Efeze)
12) Troy/Gallipoli
13) Çanakkale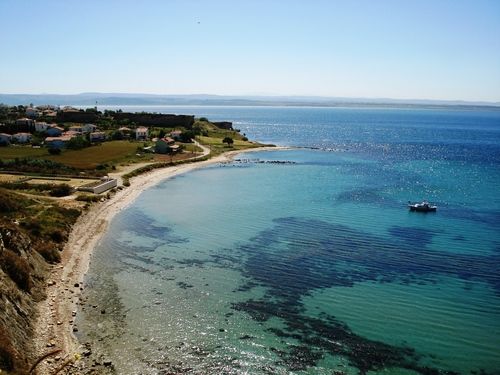 Must-Eat
I have written a separate post on this, here.
"Don't forget to get yourself an evil eye souvenir that turkey is famous for!"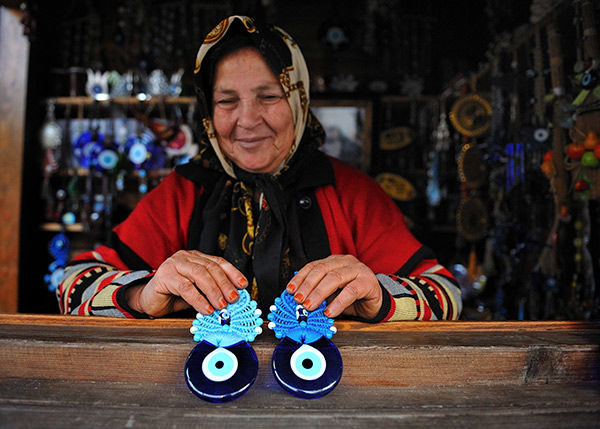 This pretty much sums up my guide to my favorite city in the world, Izmir. The city where I left a big piece of my heart in just 3 months of stay.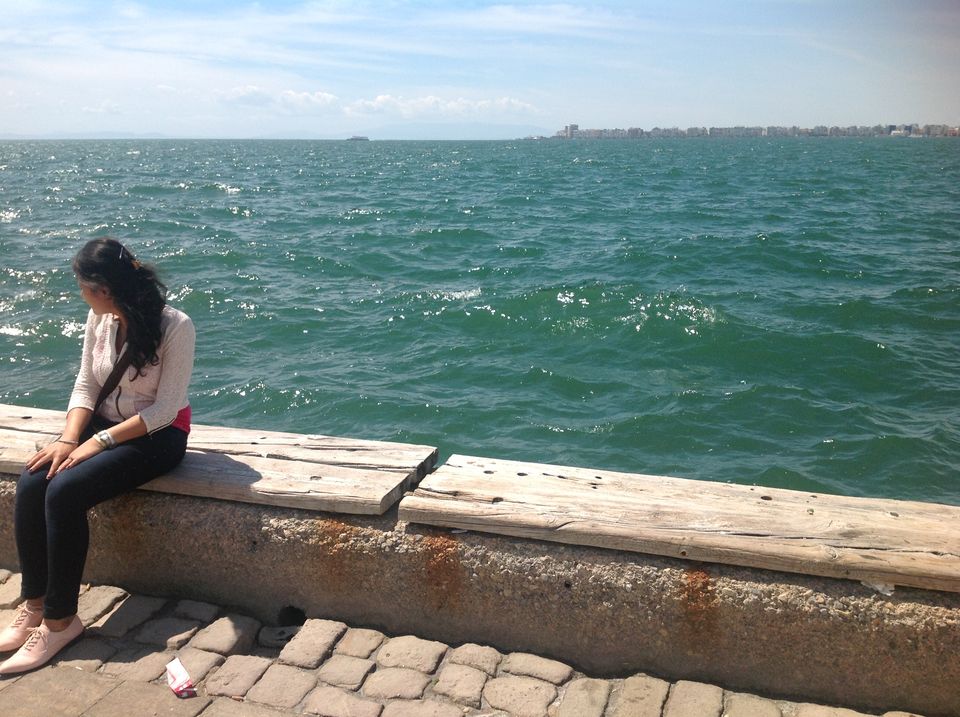 Frequent Searches Leading To This Page:-
best turkey holiday packages, weekend in turkey days, turkey local tour, chip holiday to turkey, weekend getaway in turkey, turkey tour packages from Ahmadabad