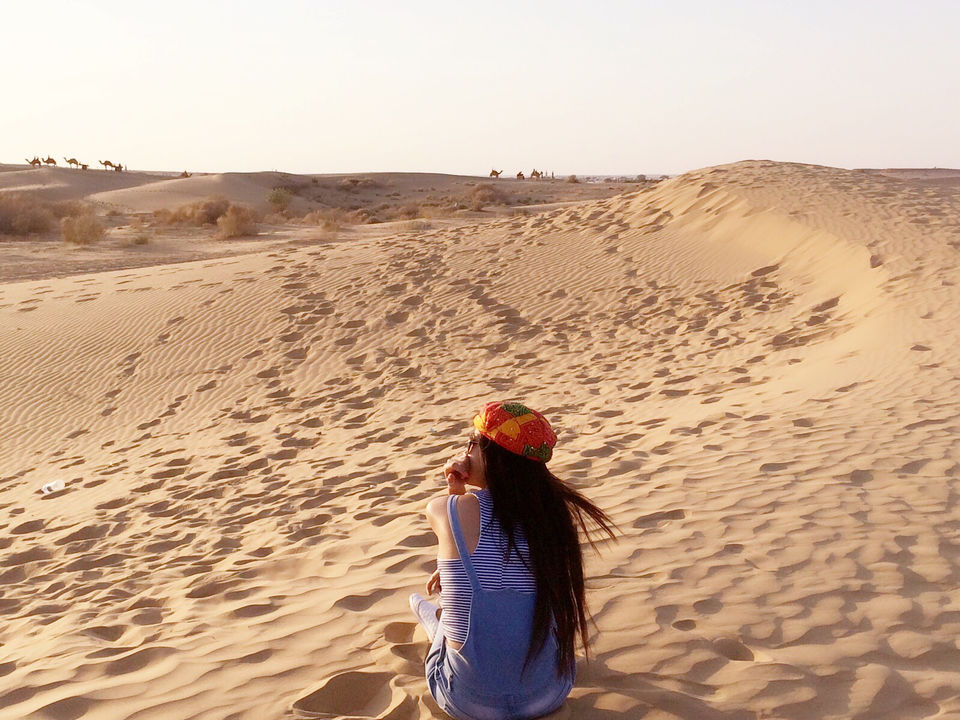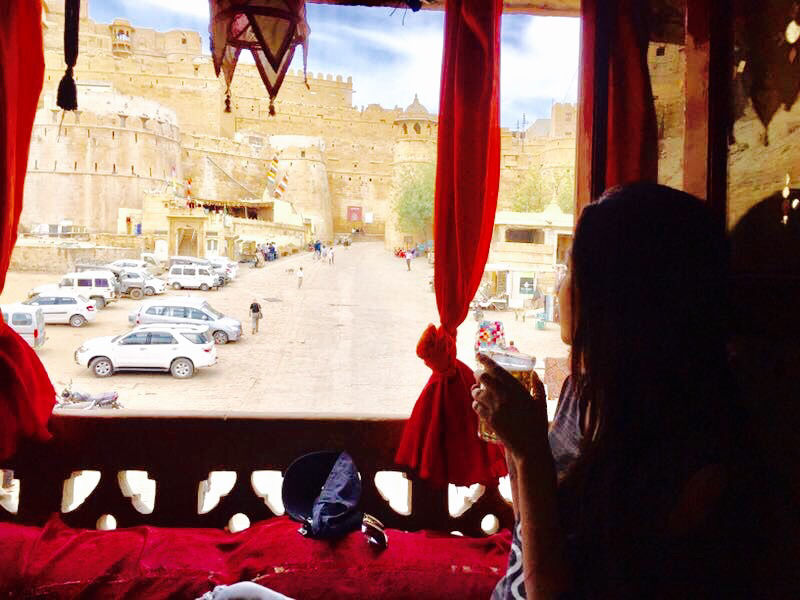 Ever wanted to land in a place surrounded by a galore of ornate architecture, extremely polite people, mouth-watering local cuisine and a never-ending stretch of surreal desert that just makes you want to stay there forever? Yes, I'm talking about the 'golden city of Rajasthan' : Jaisalmer!
Our plan was to go anywhere apart from the regular hill stations and beaches (places we mostly choose for our vacations). But, when you belong to a place like Bangalore, you are not left with much options. So, after much deliberation, we concertedly decided to make Jaisalmer to be our next travel destination (the city covered by the glorious Thar desert). As beautiful as it sounds like, witnessing the city actually left me mesmerised. Every little thing about the place was so exquisite and unique that I wondered why I didn't visit the place before.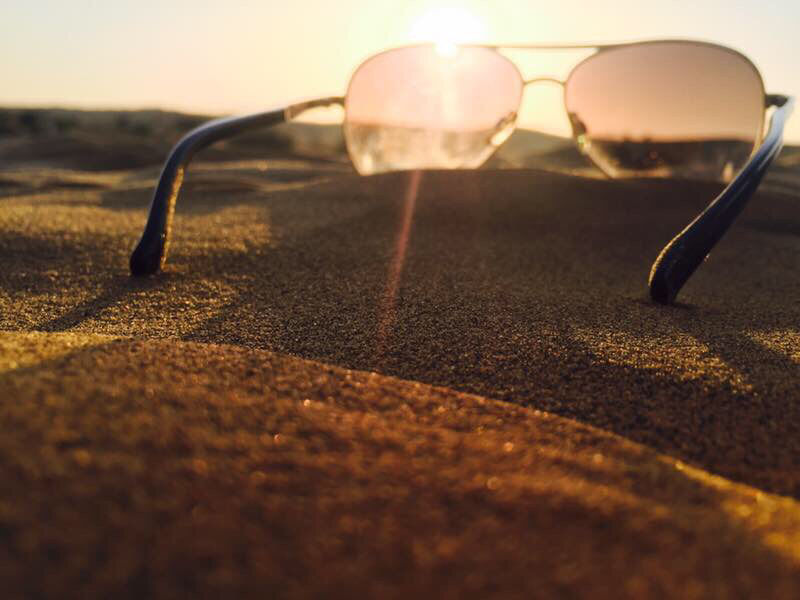 Our rooms were booked a month in advance through makemytrip. The name of our hotel was 'Royal Tokyo' situated in the middle of the town and very near to the railway station. They also have dormitories available which are rented for much lesser price. The most beautiful part of the stay was their rooftop restaurant where you can sit for hours with delicious food and enjoy the view of the beautiful Jaisalmer Fort. A perfect place for relaxation!
We wanted to spend a night in sand dunes. Makemytrip again has many options you can choose from. The one that we booked was 'Limca Camp' which has cost us Rs.1700 including evening snacks, buffet dinner and morning breakfast. So, next day we rented a bullet from a local store and headed straight to our camp . It was around 45 kms away from the city and took us roughly 30 mins to reach. And I must tell this turned out to be the most amazing part of the trip. I don't know if it was the beautiful road or the striking scenery around, I was totally head over heals with this place. And the bike ride was just like an icing on the cake. So, a night under the stars in a vast exotic desert. Doesn't it sound wow? It indeed was the loveliest experiences I ever had. We had a camel ride, watched sunset right from the top of a dune, enjoyed a beautiful cultural program (Rajasthani folk music and dance) and ended our day with the best meal of the day.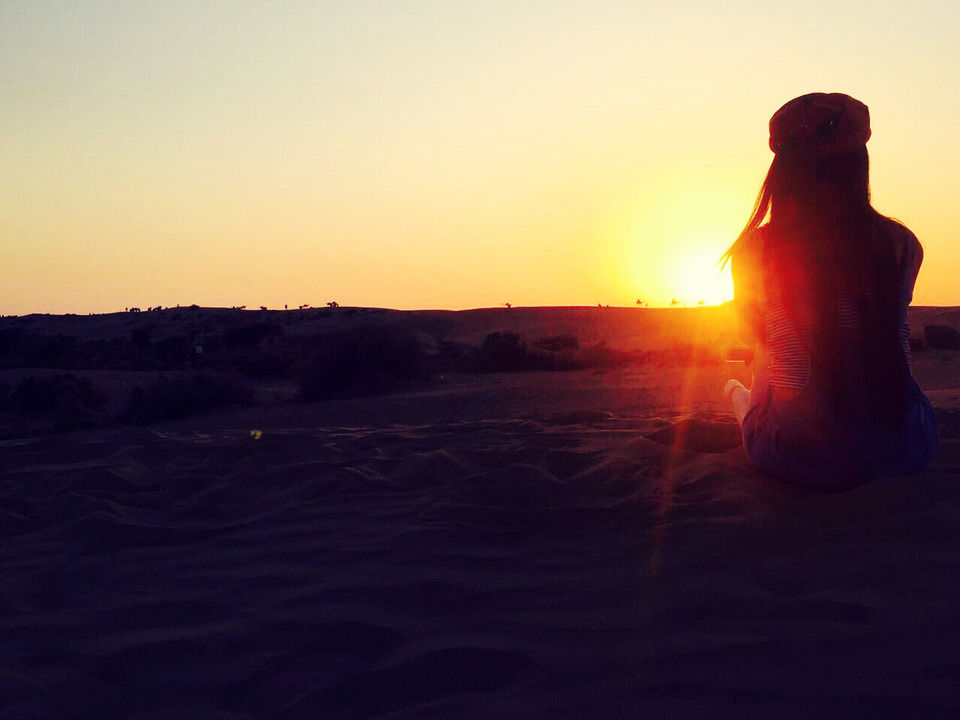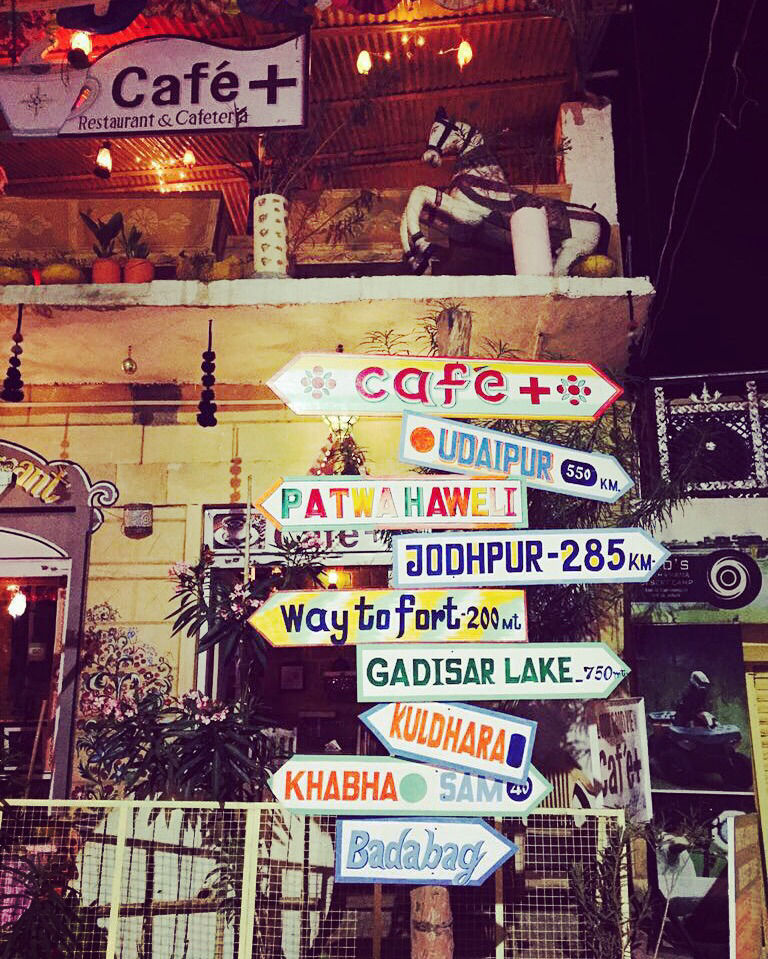 The next morning we returned back to our hotel and roamed around the beautiful city. And like they say, "all good things must come to an end", it was time to bid adieu to this beautiful city. Jaisalmer has got everything to rejuvenate yourself and I was totally unwound by the beauty of this place. Next day, we returned back to our routined-life with a bag full of memories and a promise that there will be many more travel stories to share with.
~~"And miles to go before I sleep"~~