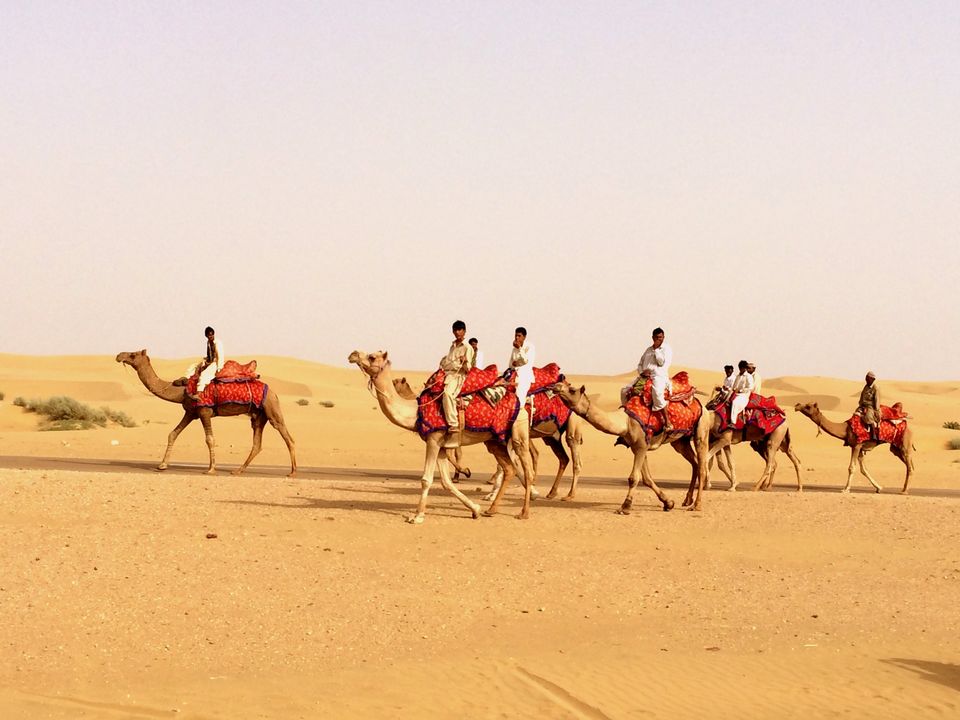 It is monsoon, you are in India and you need a break.
As much as you love rains, getting stuck in a landslide is not on your list so the Himalayas are obviously out of question. And so is staying back in New Delhi, where even the rains are too shy to stay for long. And budget. Yes, you definitely need to look into the expenses and cannot impulsively just book a ticket to Goa or the Andamans.
What is left then, you may ask? Well, Rajasthan, of course.
In a dilemma for long since a holiday was to be planned in mid-August, we finally narrowed our choices down to Jaisalmer and Udaipur for a 5-day trip.
Even if monsoon is not the ideal time to visit Jaisalmer – Udaipur is just heaven though during rains – we selected the place to save time, money and ourselves from the crowd. Living in the capital for long certainly makes you want to escape people time and again – in my case, all the time.
Desert diary
We boarded the Delhi-Jaisalmer express on August 15 and reached the city after around 18 hours by noon. From the station, we took a cab (Rs 1k for 7 people) for Sam sand dunes, 45 km from the main city, in the Thar Desert. In between, we picked up stuff – snacks, drinks, Bhaang, cash from the ATM – from a market in the city since the desert is, well, deserted.
The ride from the city to the desert was like a movie scene – the Sonar Kella (Jaisalmer Fort or the Golden Fort) stood in front of us in all its glory shining brighter in the sun, houses on both sides of the road slowly paved their way for sand and mud houses and vehicles soon vanished to be replaced by camels and Oonth Chaalaks in traditional attire.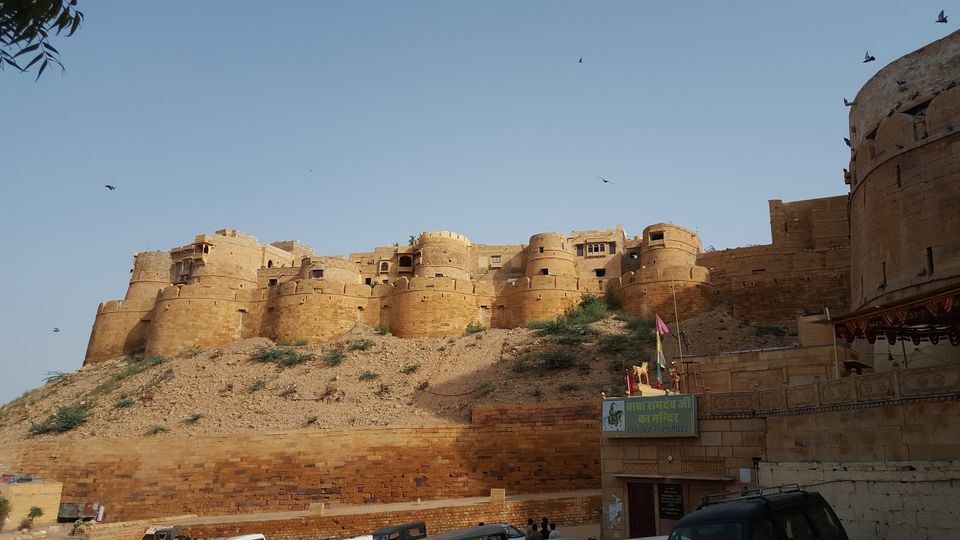 Upon reaching, we surveyed a few camps (here, tents are fully equipped with ACs and coolers) and dumped our bags at the Rojani Resort Desert Camp. Since we were too tired because of our delayed train journeys, we could not explore many tents and chose to live at the start of the desert. Travellers are advised to go further down the road where they may get cheaper and better options.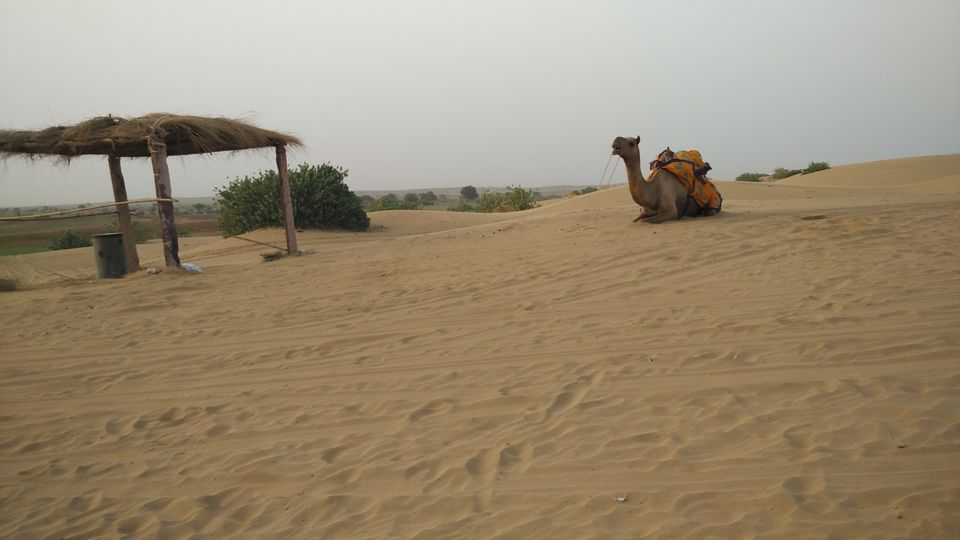 The limitless Thar Desert was beckoning us but our stomachs were crying for some food. It was around 2 pm now and the camp refused to provide lunch.
We couldn't complain since for Rs 1,000 per person, they were giving us tents to stay, a camel safari, a jeep safari, an evening full of cultural events, dance and snacks, Rajasthani dinner and breakfast before checkout the next day. After much ado, our camp provided us with a jeep which took us to a restaurant 2km away and we munched on Rajasthani food like there was no tomorrow.
After some freshening up (there is no point of that in a desert though), we were taken for a jeep safari which is one thing everyone should experience in their lifetime. Or maybe take another birth if you can't do it in this life. JK. Do it now.
Soon after the rollercoaster ride, we were taken for a camel ride which, again, you need to experience because… tradition? And who would want to miss watching a desert sunset on a camel. The camels here can run at a speed of 80-100 km per hour and our porter was willing to take us for a longer ride, so you can also explore that if you are a bit of a daredevil.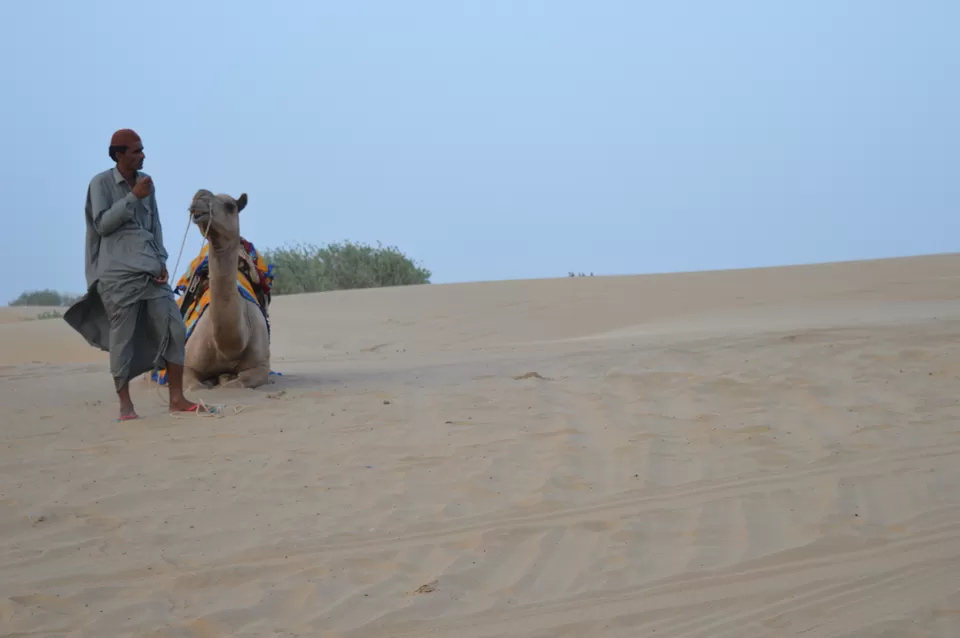 After clicking some photos and feeling like Rachel Weisz on the camel, a traditional cultural evening was waiting for us.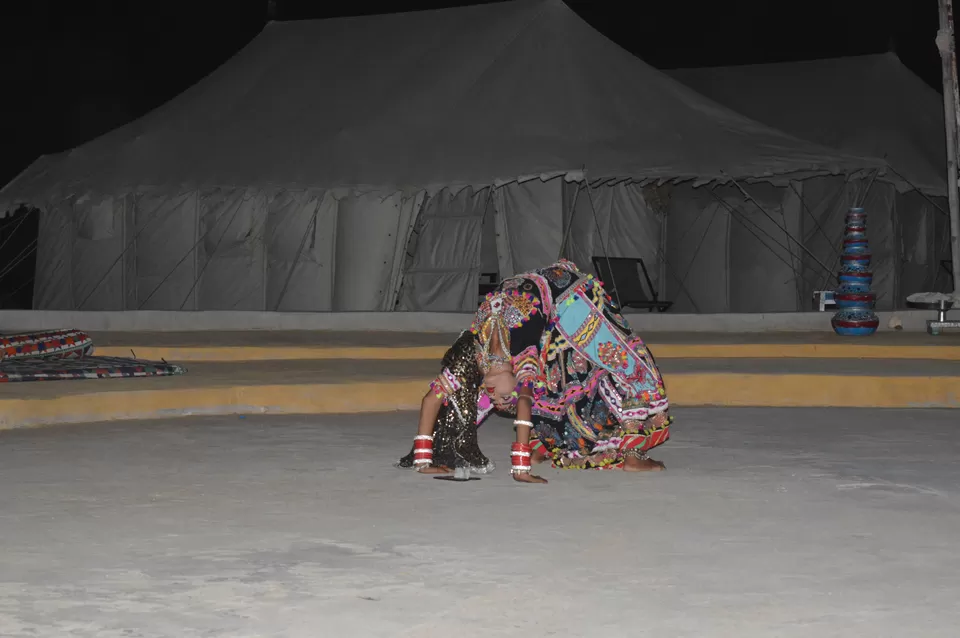 After hogging on tea and pakoras, watching beautiful women and men perform the Kalbelia dance and dancing along with them, we grabbed our beers and marched towards the desert in the dark.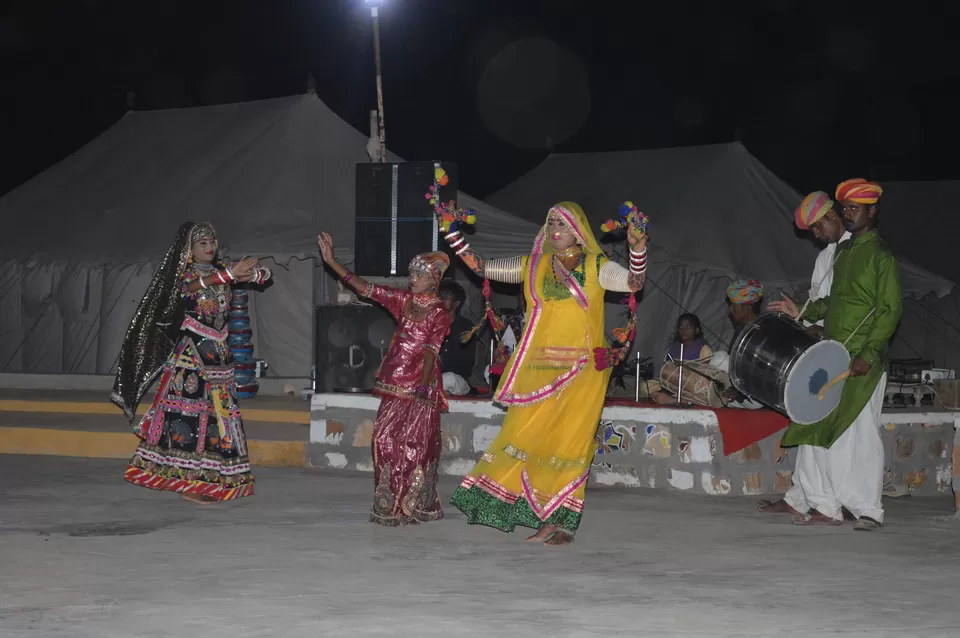 While the stars lit the night sky and the wind blew sand in our eyes and mouth, we sat there taking in the wondrous desert landscape before heading back to the camp to have Rajasthani dinner – Daal Baati, Gatte, Choorma, Kadhi and some other delicacies.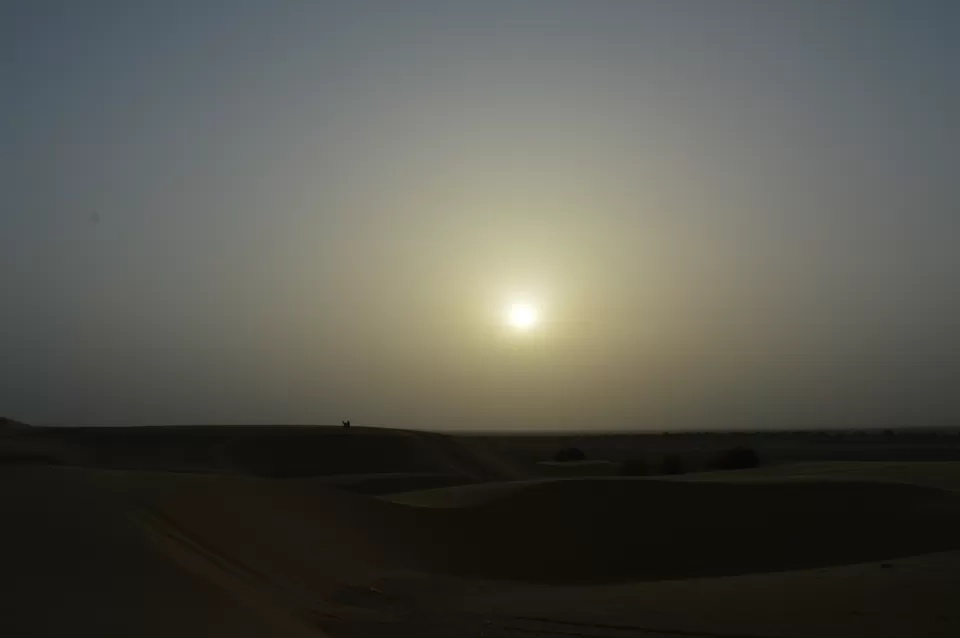 The next day we left the camp and hired a cab to explore the city (Rs 2k for 7 for the day). We took the dusty road to visit Kuldhara – the abandoned and 'cursed' village, some 20 km from the main city.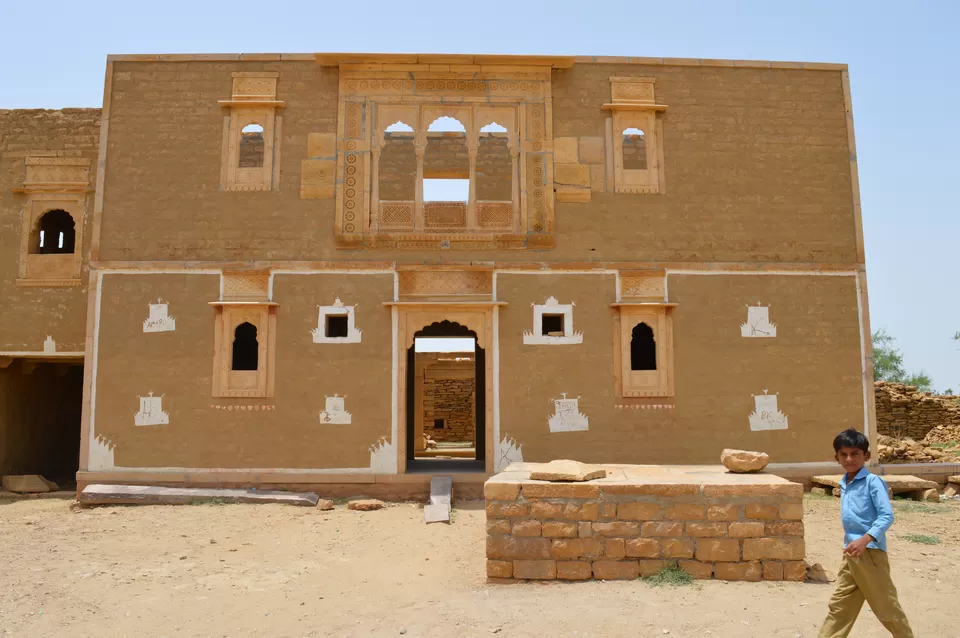 The scant presence of human existence and ruined houses made the place seem a little eerie but there was nothing ghostly about it.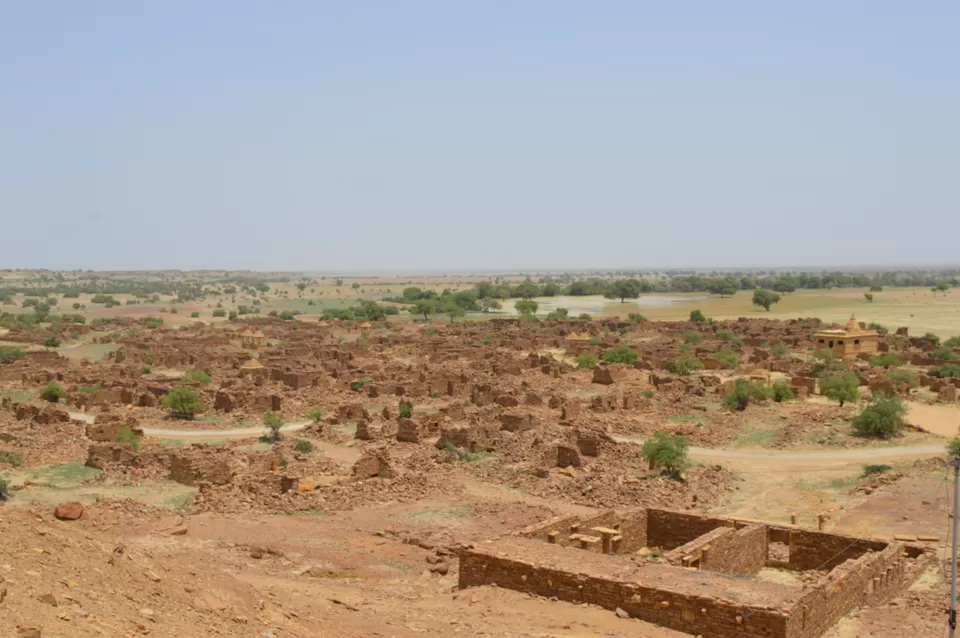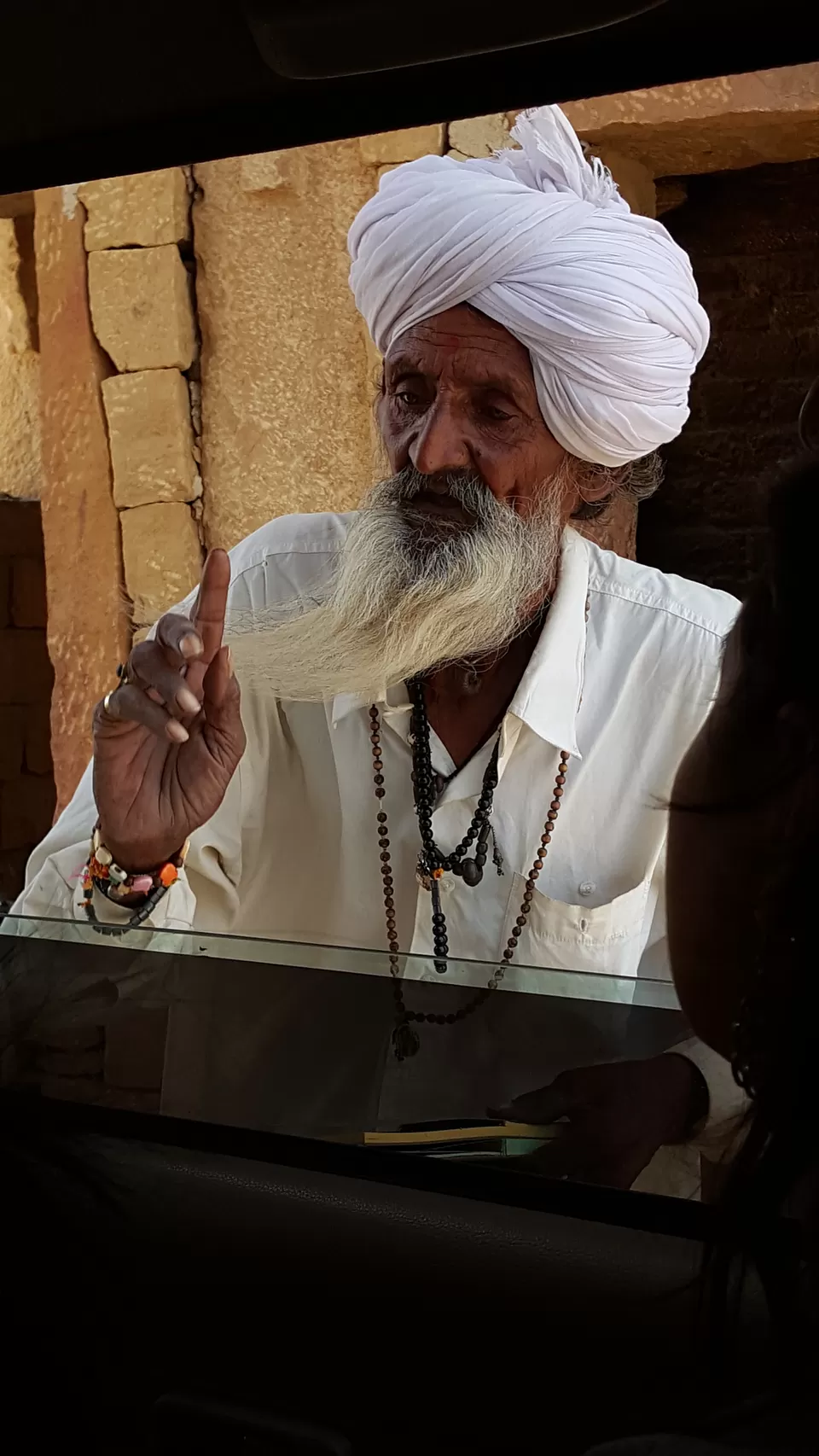 Next, we visited the scenic rainwater Gadsisar Lake. A lake in the middle of a desert city is certainly enthralling but the temples and shrines around it made it more appealing.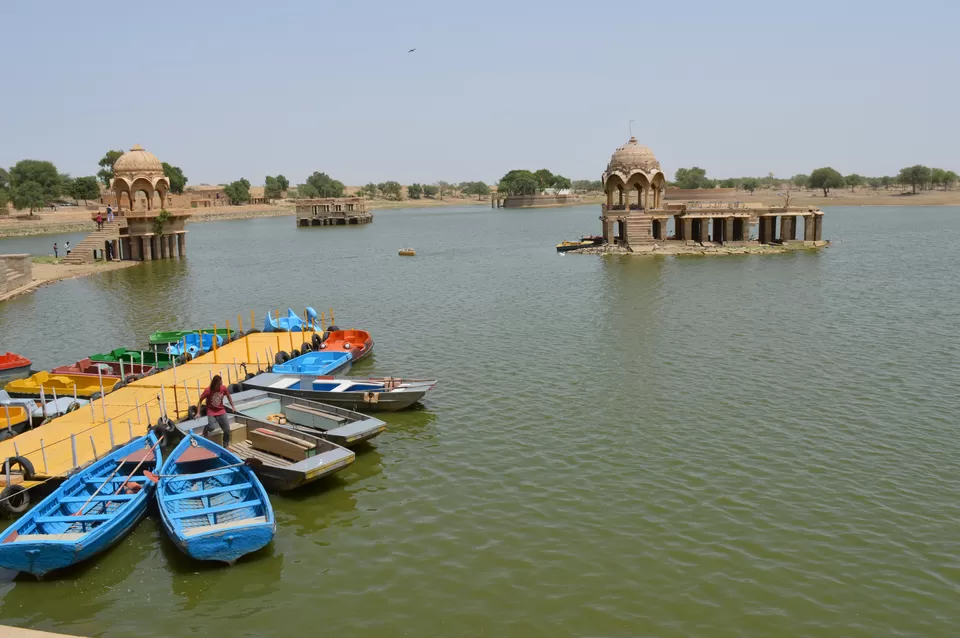 Our key focus was the last on our list – the Sonar Kella. The town stands on a ridge of yellowish sandstone, crowned by a fort, which contains the palace and several temples.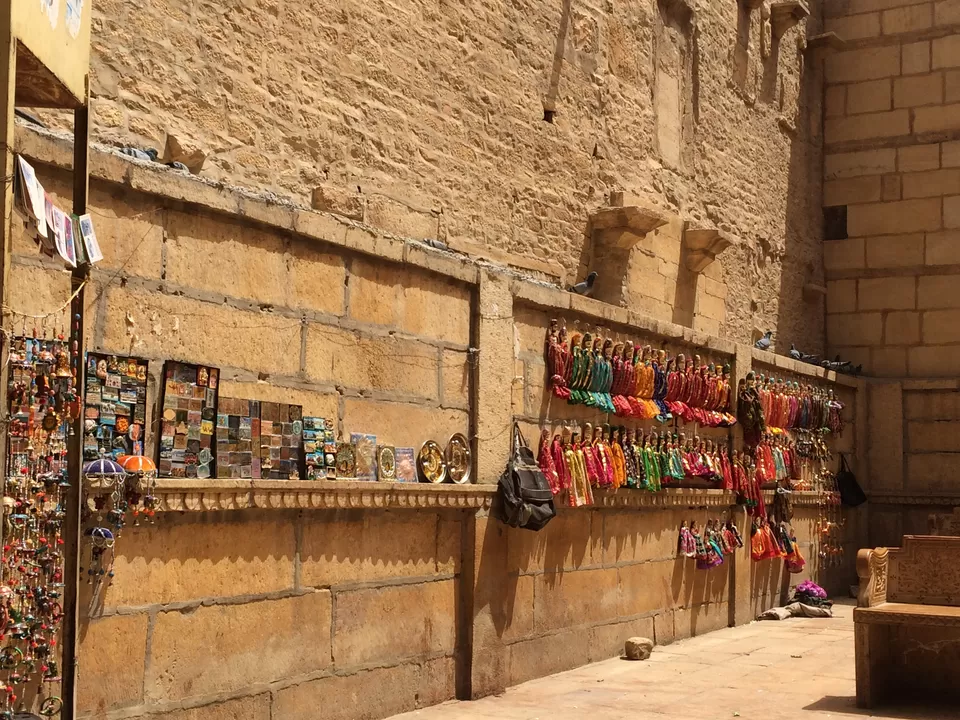 This is a living fort and about a quarter of city's population still lives inside it. It also has numerous eateries so our lunch was taken care of.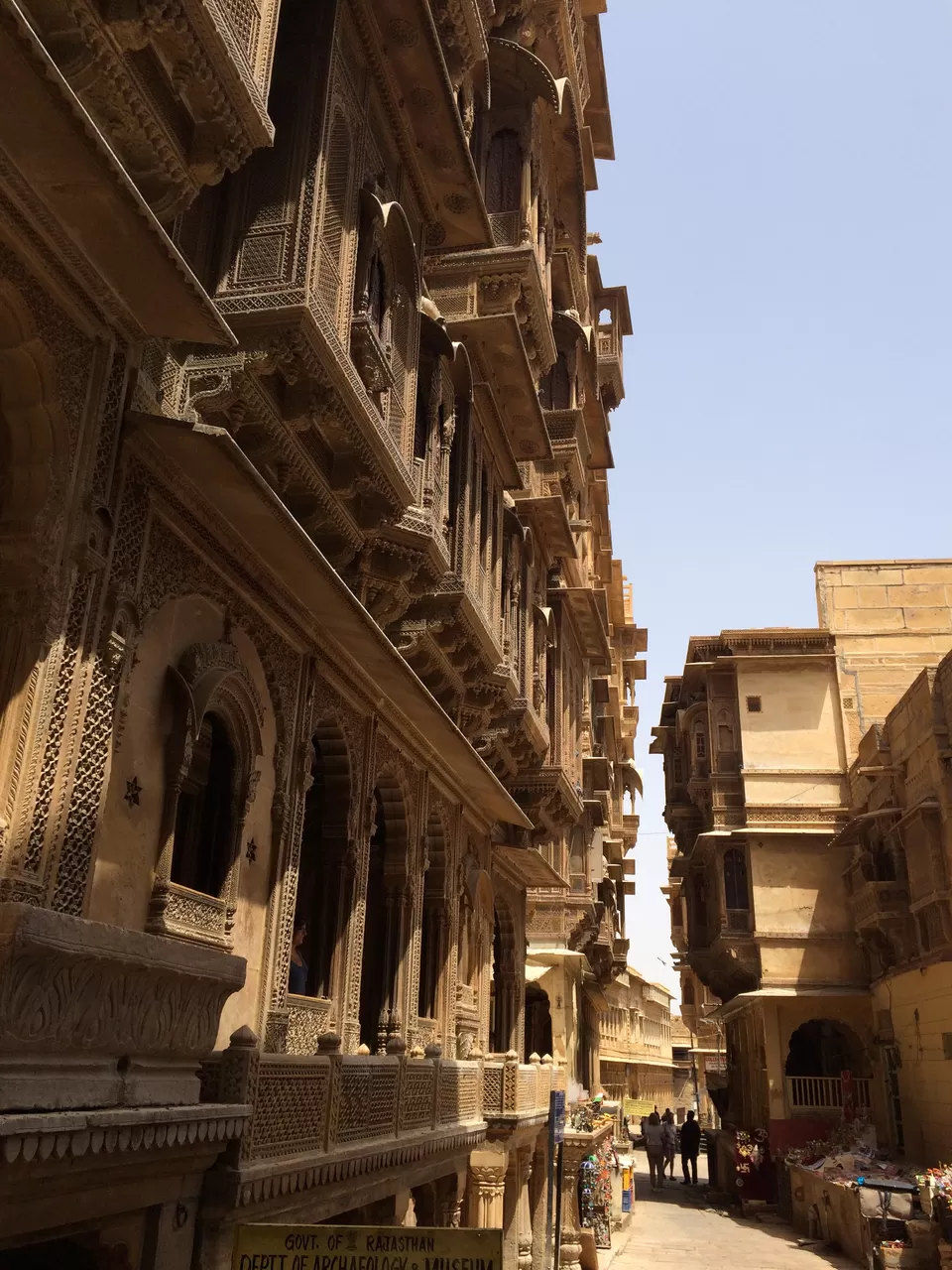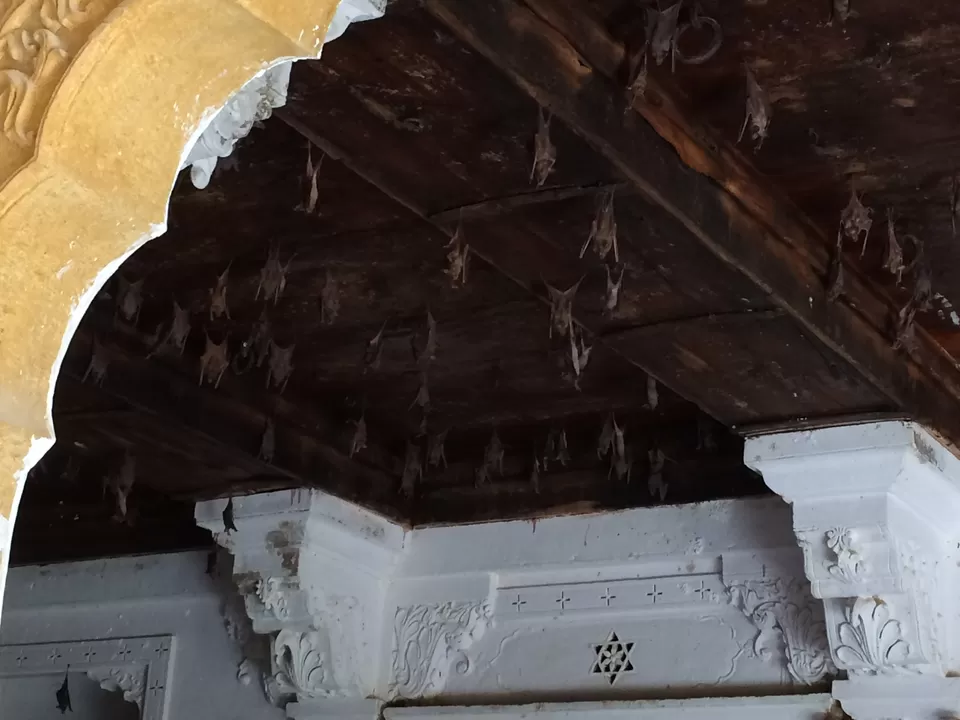 After taking in the culture and architecture of the beautiful golden fort, we headed to the Bhang Lassi shop. Yes, I was going to come back to Bhang, or as you may call it cannabis.
Here you can get "special" lassi and cookies legally – it is a 'Government-regulated Bhang Lassi shop'. Everything on their menu from lassi to chocolate shakes had bhang in it.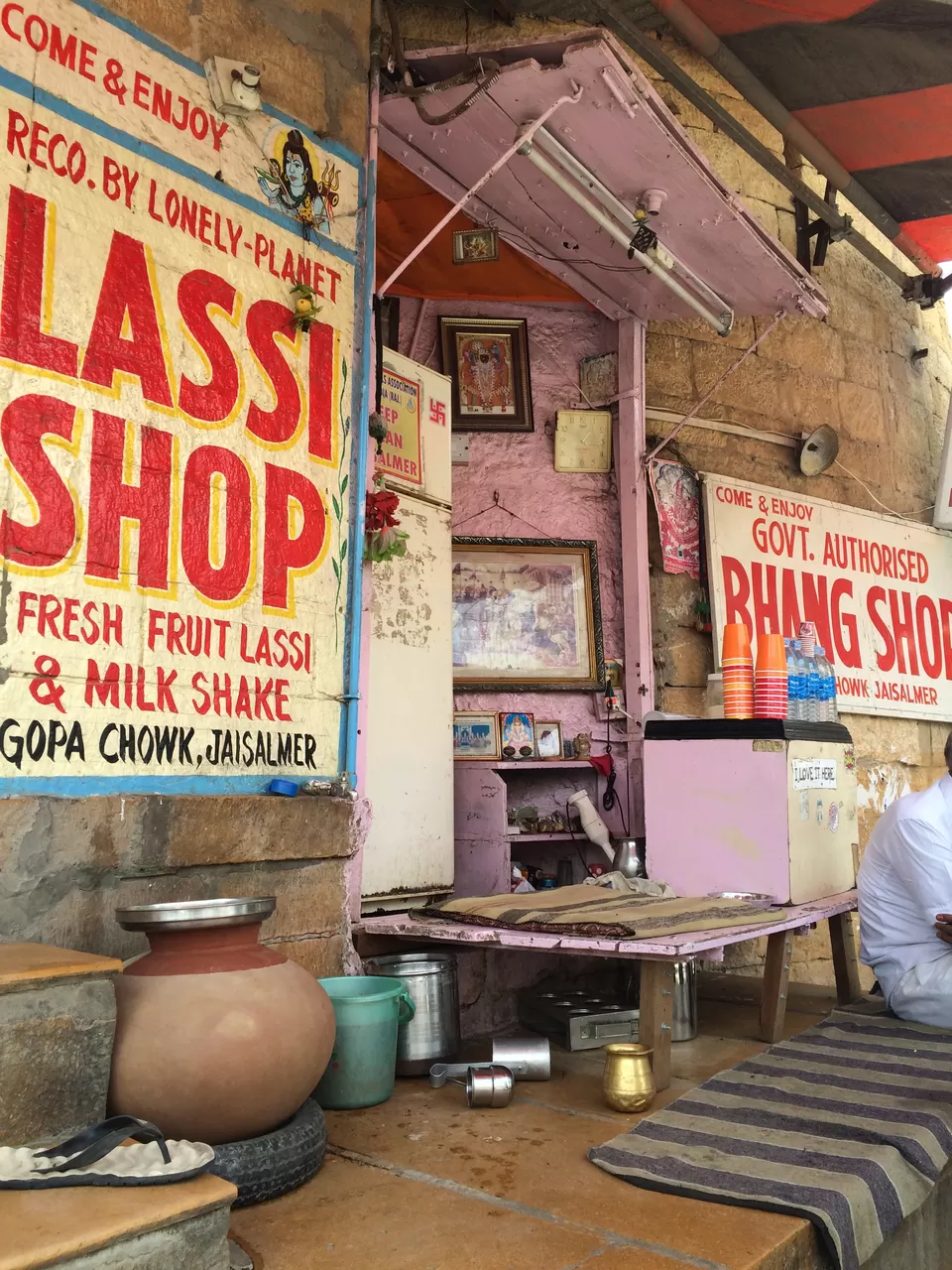 You can choose to have strong or mild drinks, depending on your capacity. I chose a mild lassi glass which cost around 120 bucks.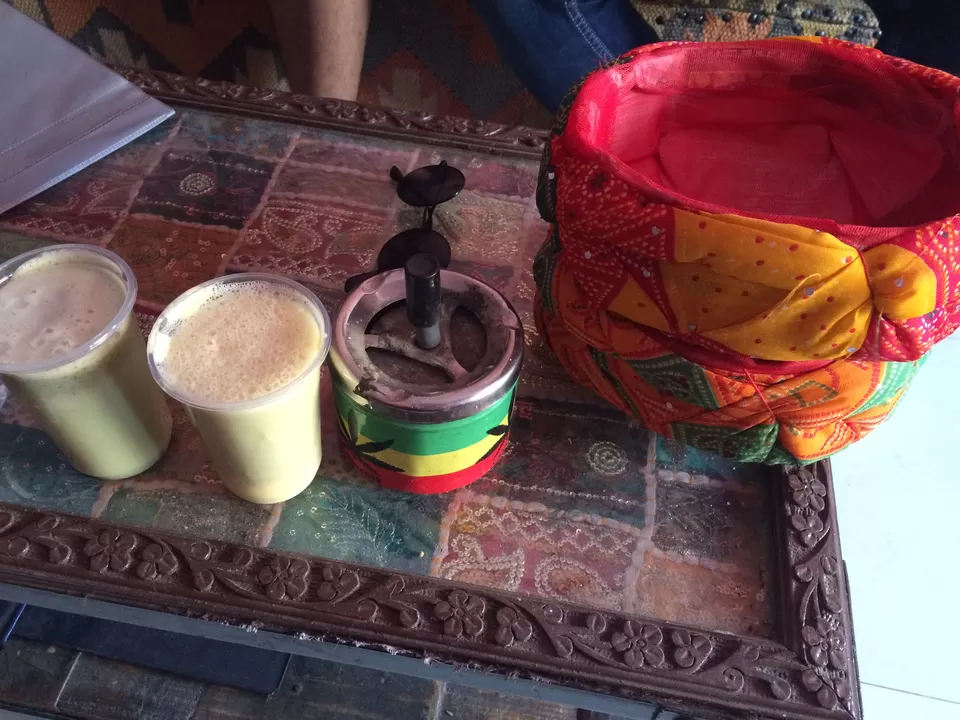 We had a bus to catch an hour later for Udaipur so we gulped down the drinks, bought cookies as souvenirs for our friends back home and boarded the bus. Thanks to the drinks, we all became drowsy and I, for one, became so hungry that I ate half of the snacks we had packed for the whole journey. It was a happy high, though.
Udaipur: Lesson learnt
We reached Udaipur the morning after on August 18 and headed towards our homestay (Mewari Villa on Imli Ghat) which was located on the banks of a lake. The place was beautiful indeed and the hosts were one of the most welcoming people. Their rooftop garden restaurant with the lake view is, I think, an attraction in Udaipur itself.
Since we had two full days in this city, we planned to spend one day at Kumbhalgarh. It is around 84 km from the city, is a Mewar fortress on the westerly range of Aravalli Hills and has a wildlife sanctuary and also the second largest wall in the world after the Great Wall of China.
We booked a cab (Rs 2700) and started our journey under the clouds. The drive was among the best I have ever experienced – a river flowed on the side along with us while the green hills encompassed us from above. It felt more like a hill station putting to rest all inhibitions that Rajasthan is all about camels and desert.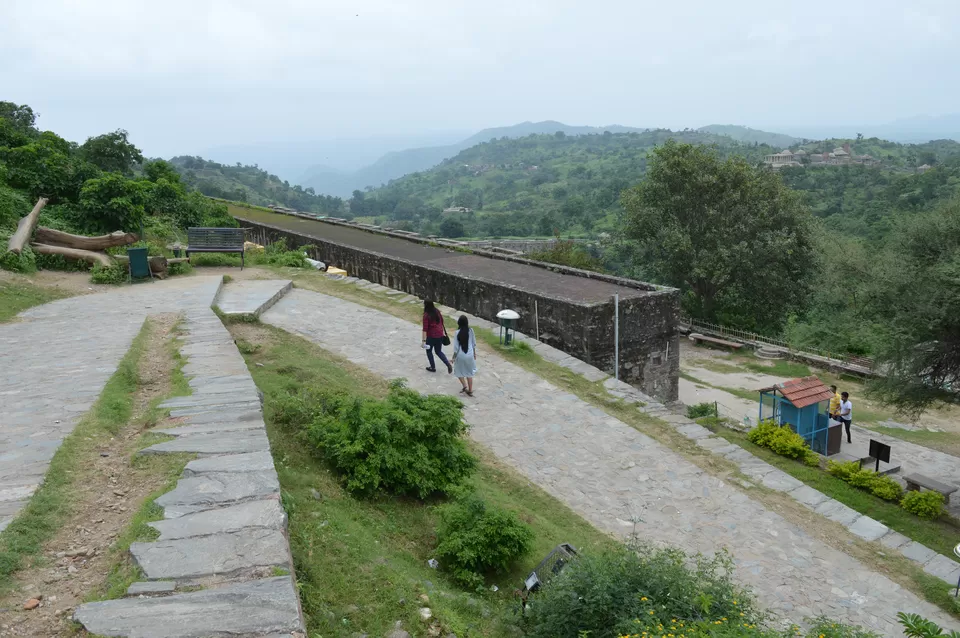 After two hours, we reached the fort and trekked all the way up to the Badal Mahal (another hour) from where clouds literally pass through you and cold winds blow away while you click pictures or just stand there getting lost in the view and the serenity.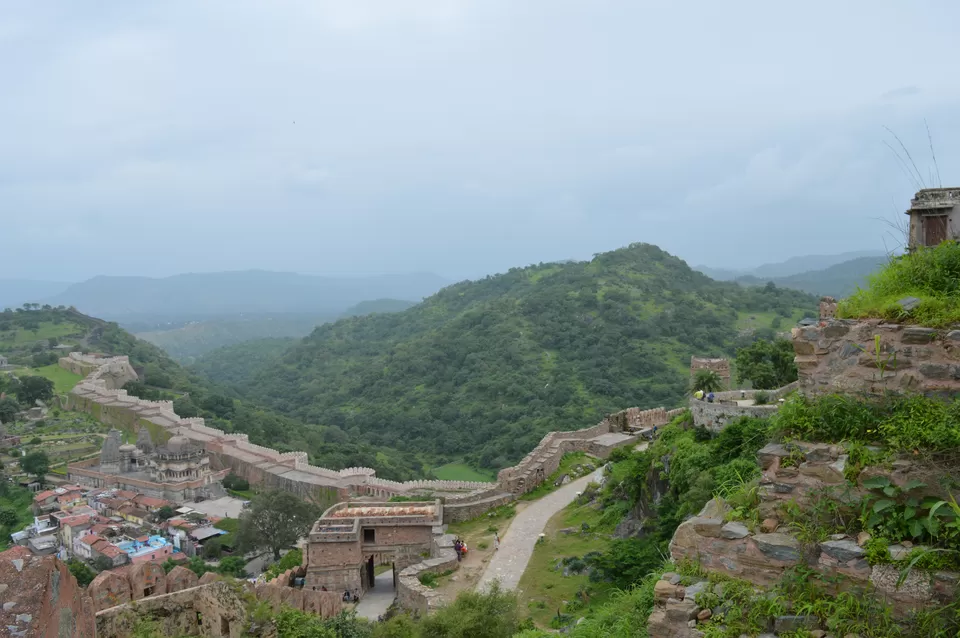 After a few minutes of peace, we explored around the fort a bit more and then headed back to Udaipur when it started raining.
Tired from all the trekking, we chose a quite café (Jheel's Ginger Coffee Bar & Bakery) in old city on the banks of Pichola Lake and had snacks. Without talking much, we just sat there watching the Lake Palace and boats pass by. After a while, we headed down to Rainbow restaurant for dinner -- the view is just awesome and so is the ambience (candlelight people!), just like the famous Ambrai restaurant but only cheaper.
The next day was to be spent sightseeing around the city – Fatehsagar Lake, Pichola, City Palace, Old City market for trinkets and some other tourist attractions. Old city is a shopping paradise with paintings, traditional jewellery, jootis (shoes) and souvenirs displayed on the roadside. However, our day could not quite turn out as planned.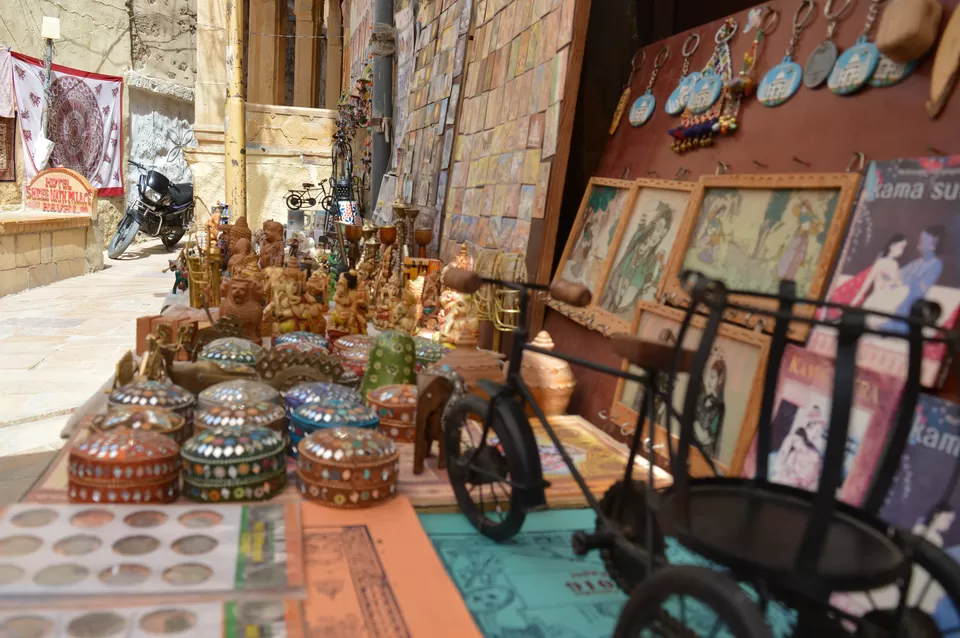 In the morning, full of energy, we headed to the old city to have breakfast at a nice quaint café (Doctor café). Browsing through their menu, our eyes spotted 'special tea' which cost Rs200. Curious about it, we enquired and were told that it had Bhang in it. We immediately ordered the tea for the four of us and cold coffee (which also had cannabis) for another friend.
After breakfast, which was not that great, we just sat inside the psychedelic café and experienced a high like never before.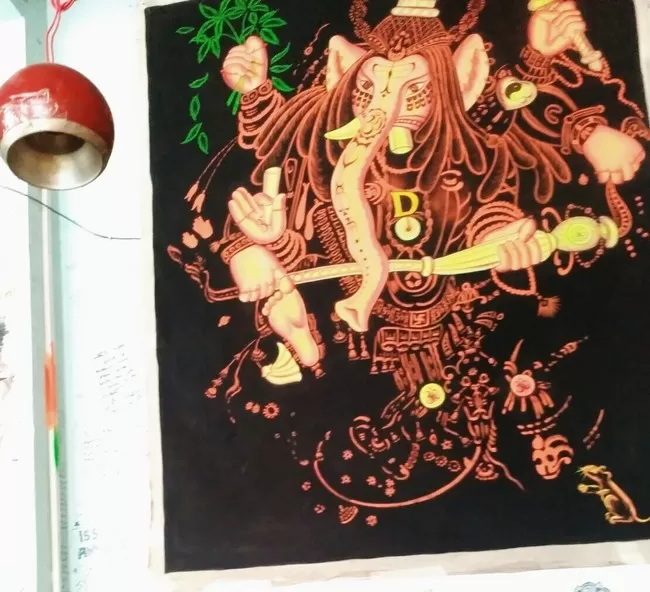 Everyone acted in a weird and different way with most of us just wanting to go back to the hotel and sleep off the high. So we went and slept. We woke up reluctantly only by evening, still weirdly high and sleepy.
Of course, nothing more could be done by then so we just tried to pack our things since we had a train back to Delhi at midnight. A lot of weird things happened that day (which I won't bore you with and would respect my fellow travellers' privacy), but certainly, none of them included sightseeing.
So, basically this piece doesn't involve a trip to Udaipur. It wasn't much of a loss for me since Udaipur is actually my birthplace and I have already done my share of sightseeing since childhood (more of that next time). But we did learn quite a few lessons with an experience worth many lifetimes.
Money matters: Rs 8,000 approx per person (including tickets, lodging, transport and food)
When to go: Jaisalmer in winters if you don't mind the crowd and high rates; Udaipur during monsoon
Time travel: One and a half day in the golden city. Two days in the lake city.