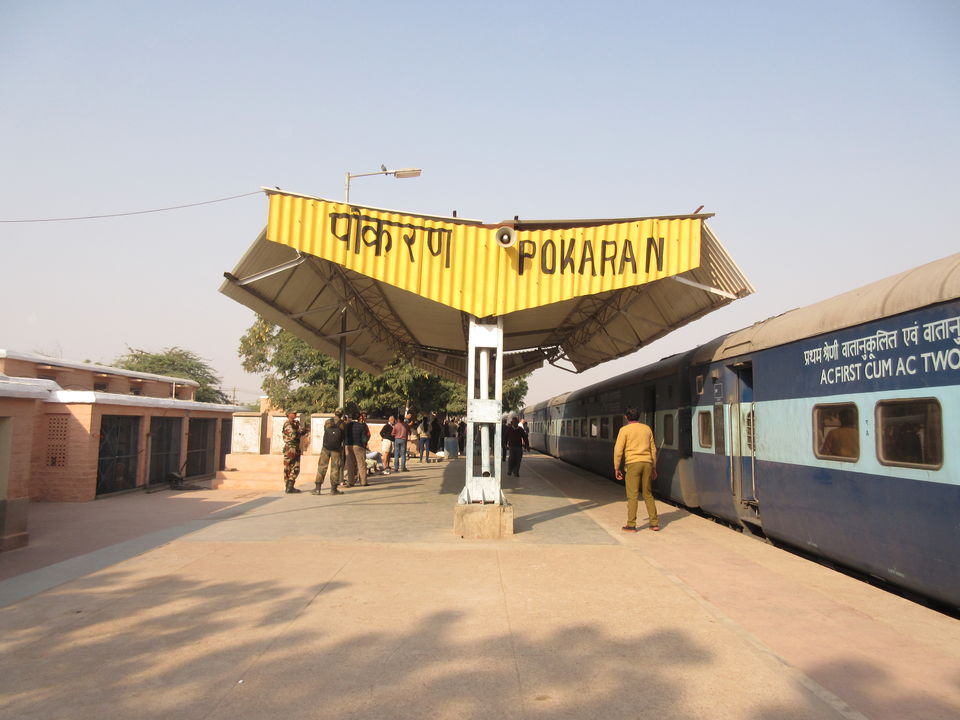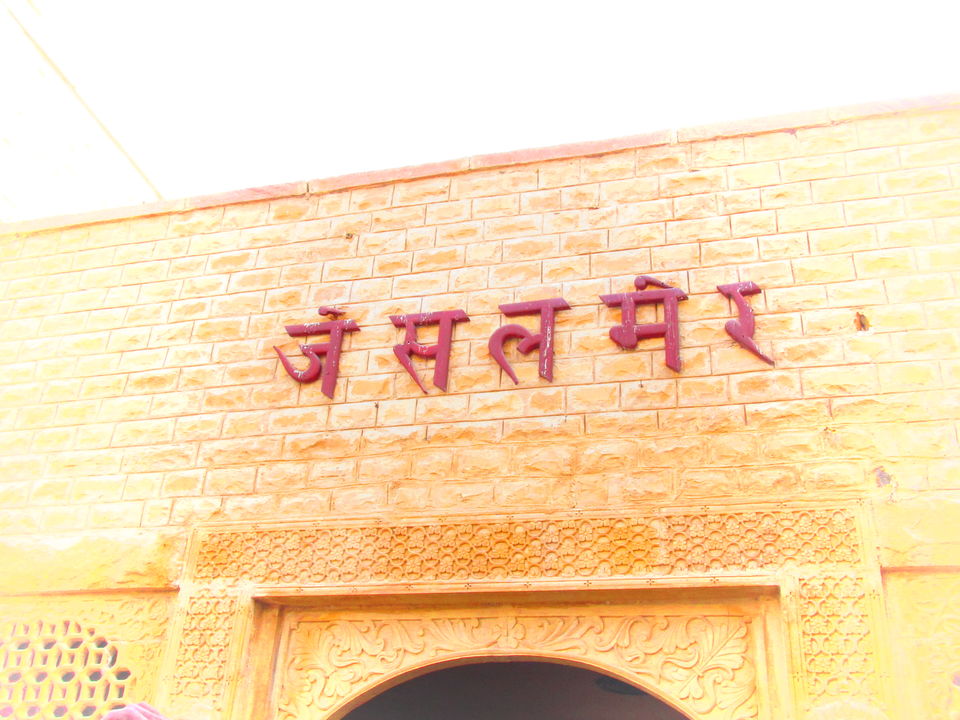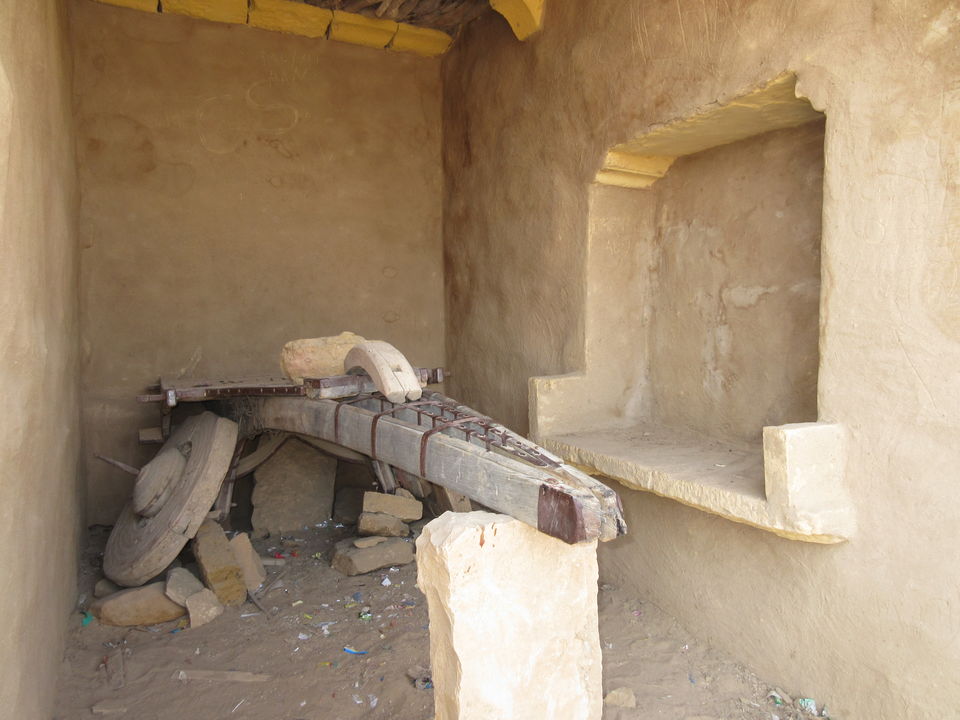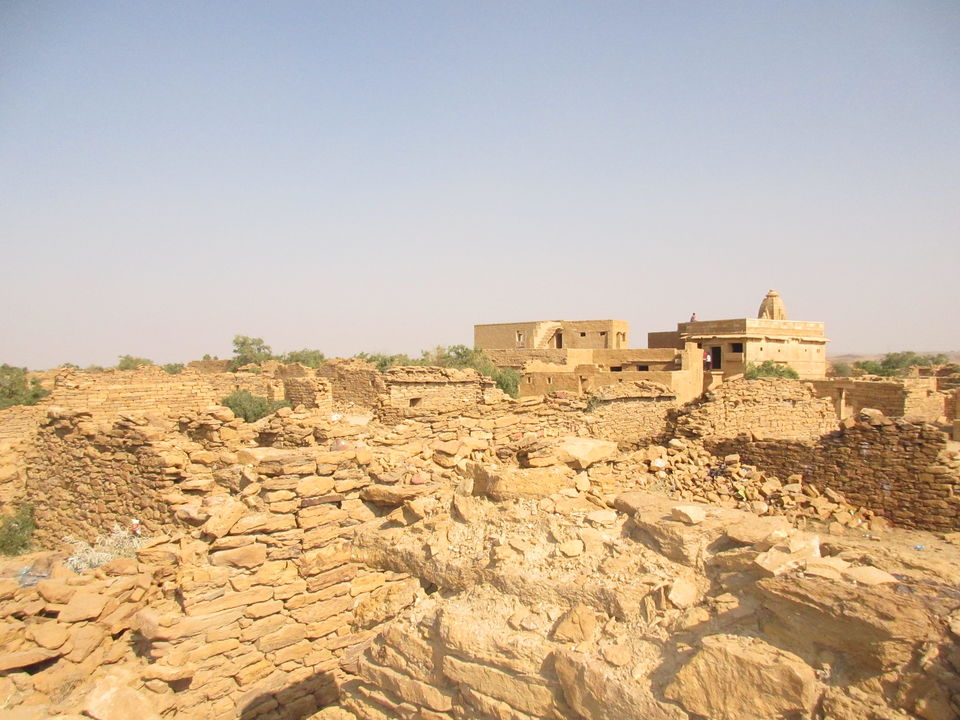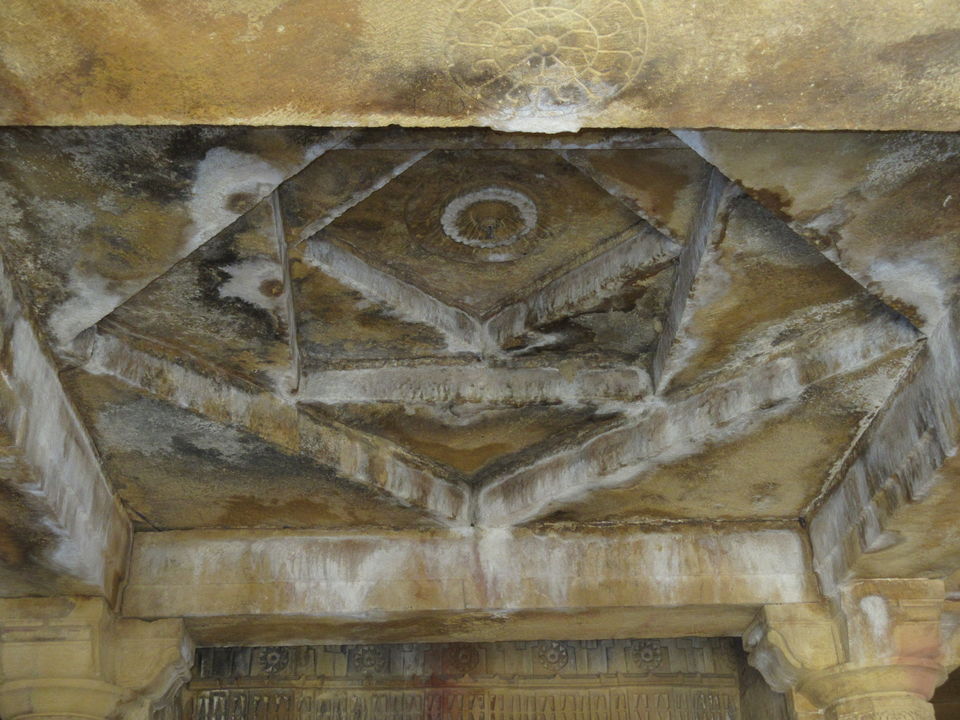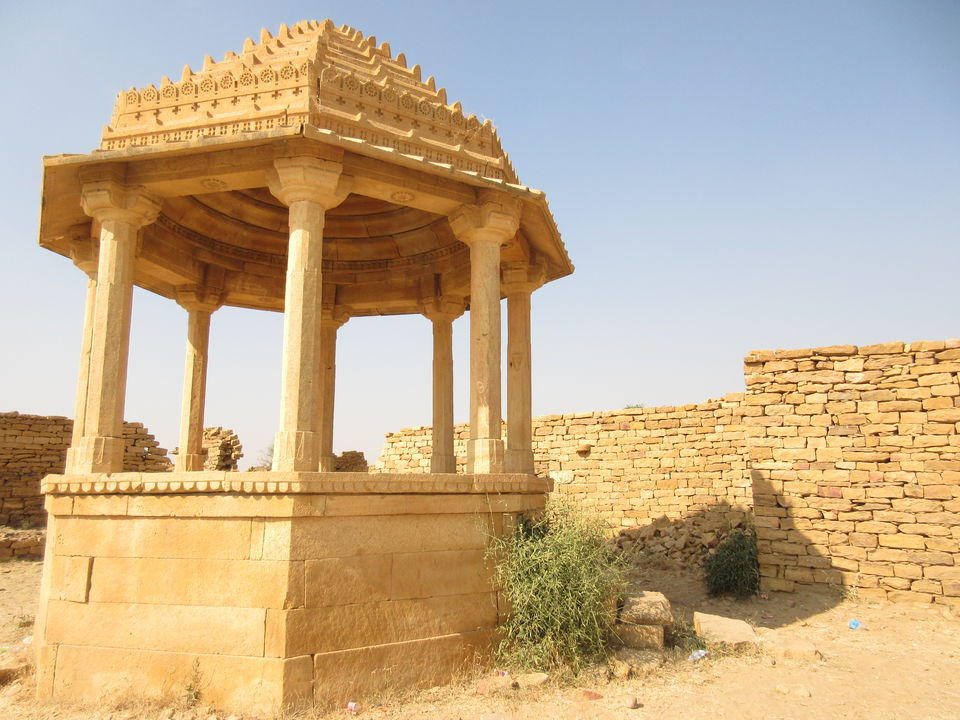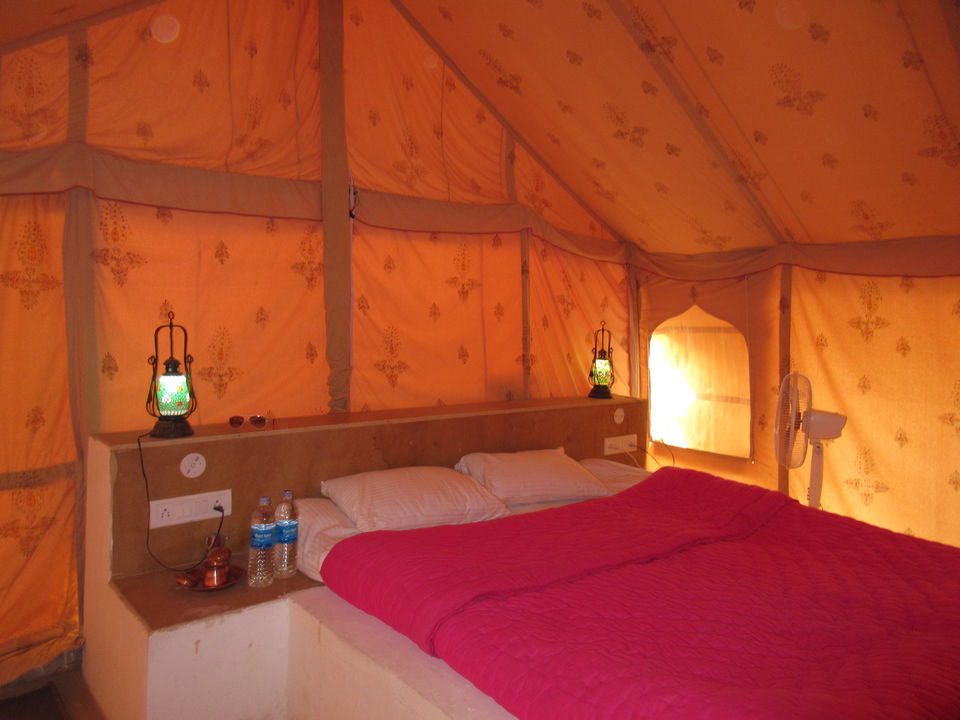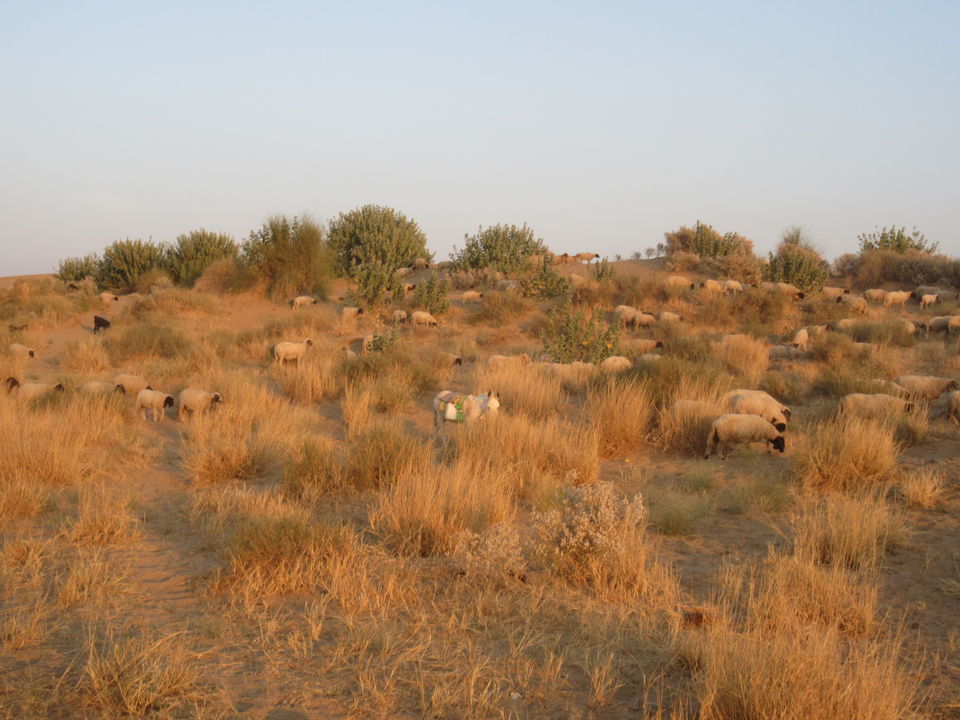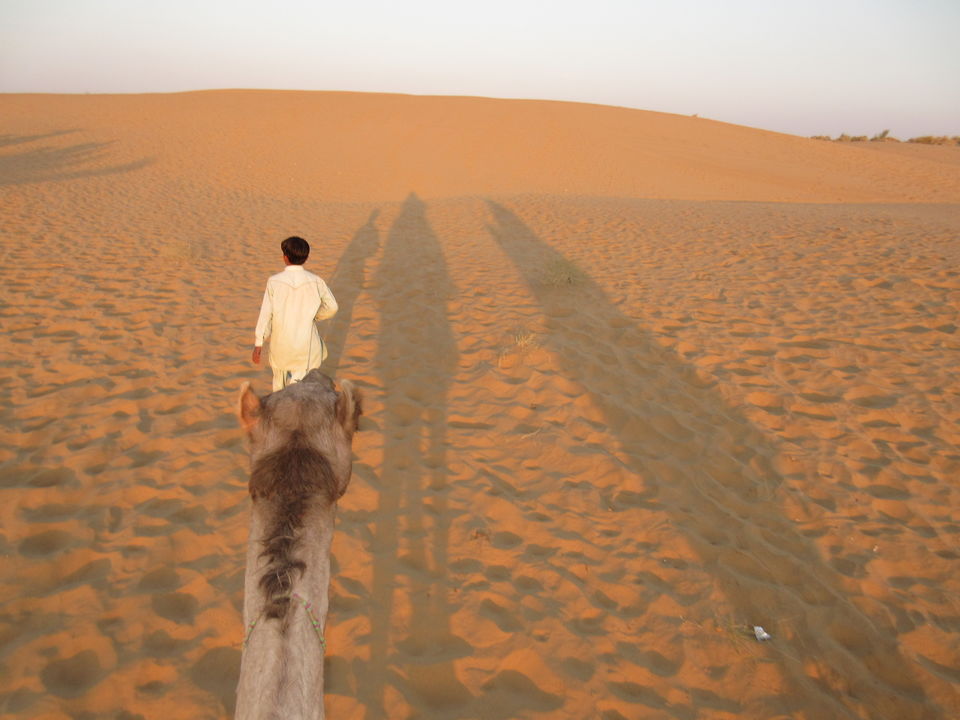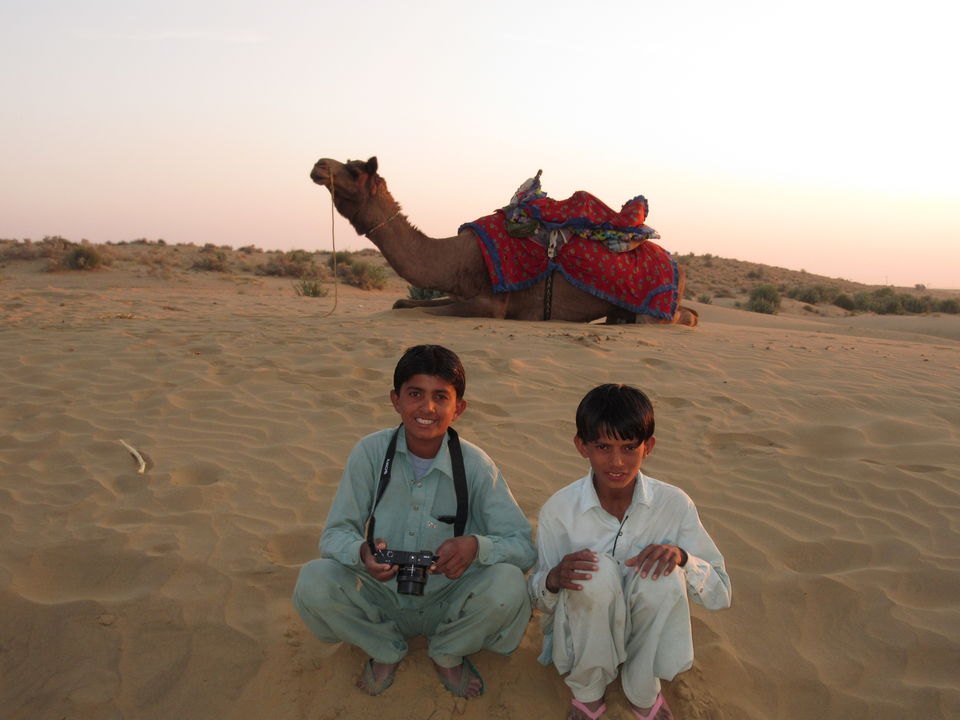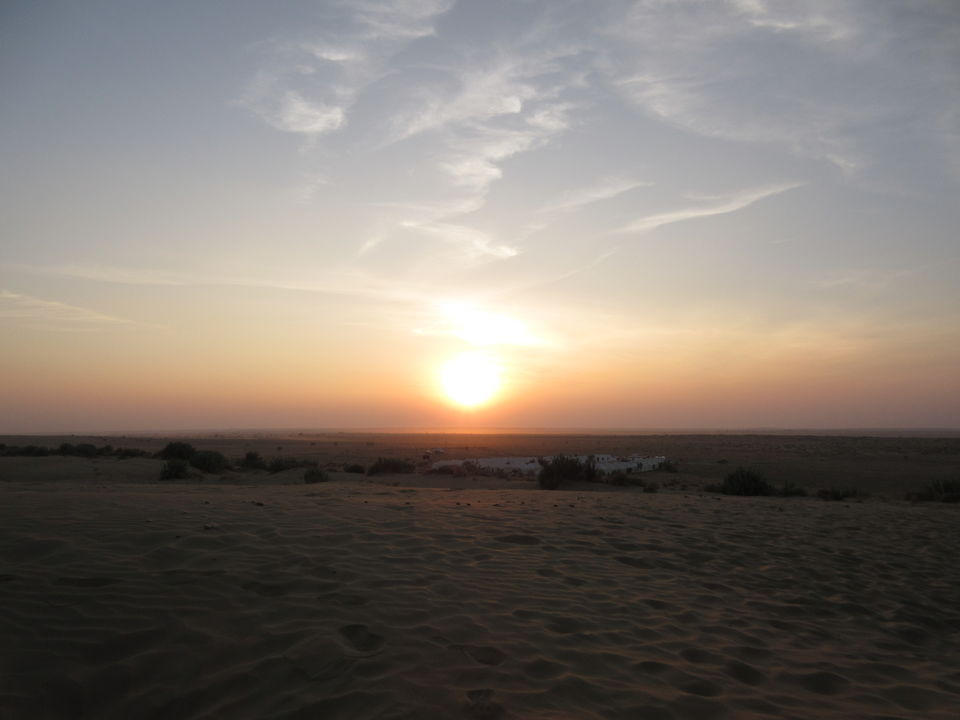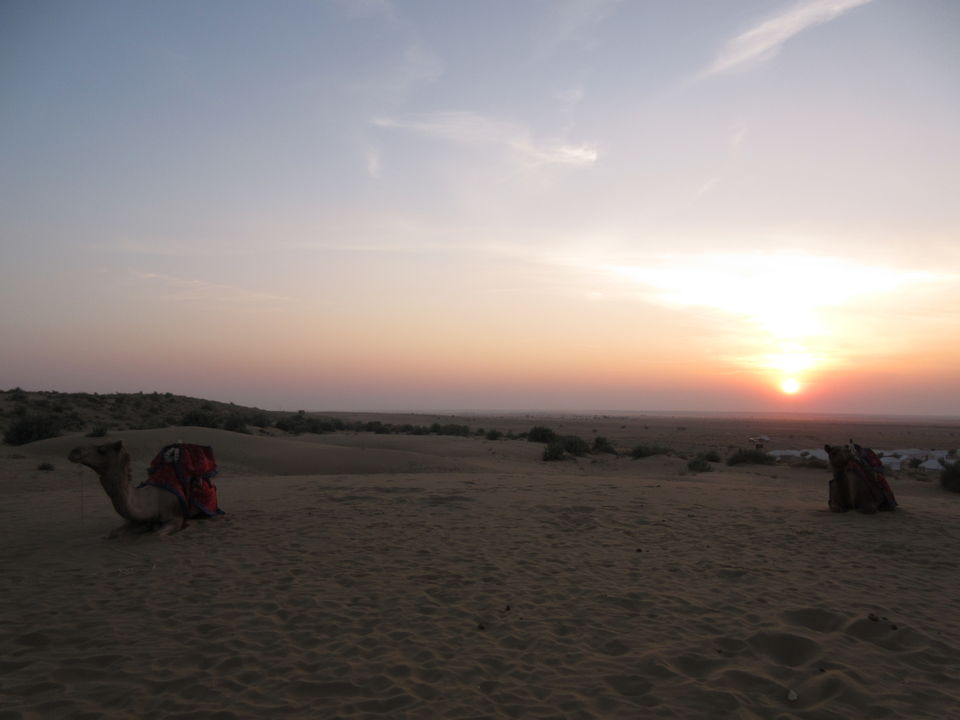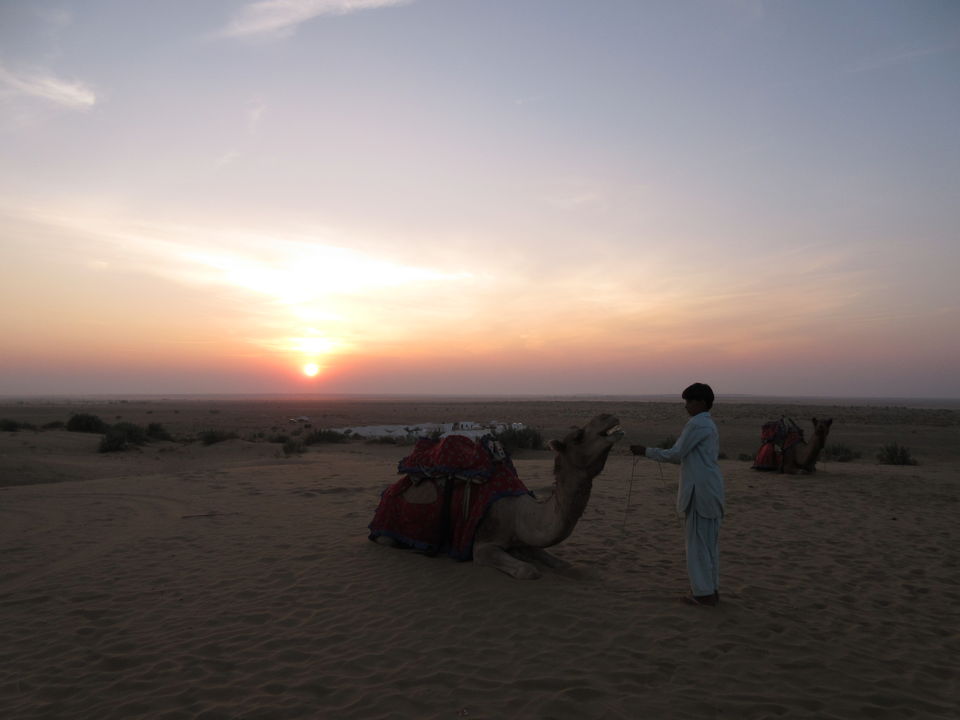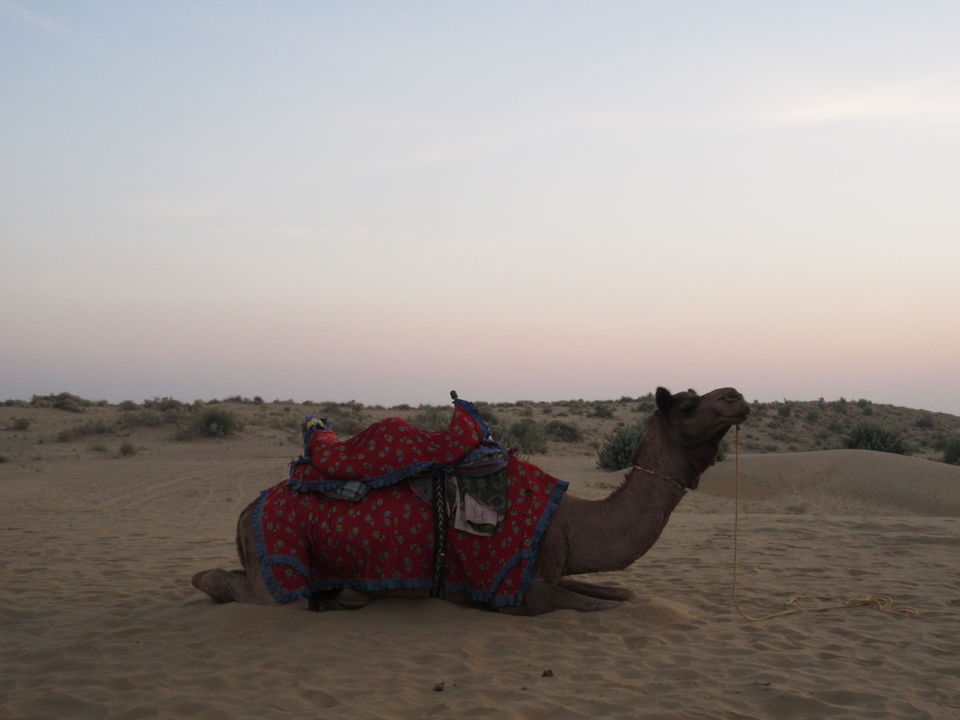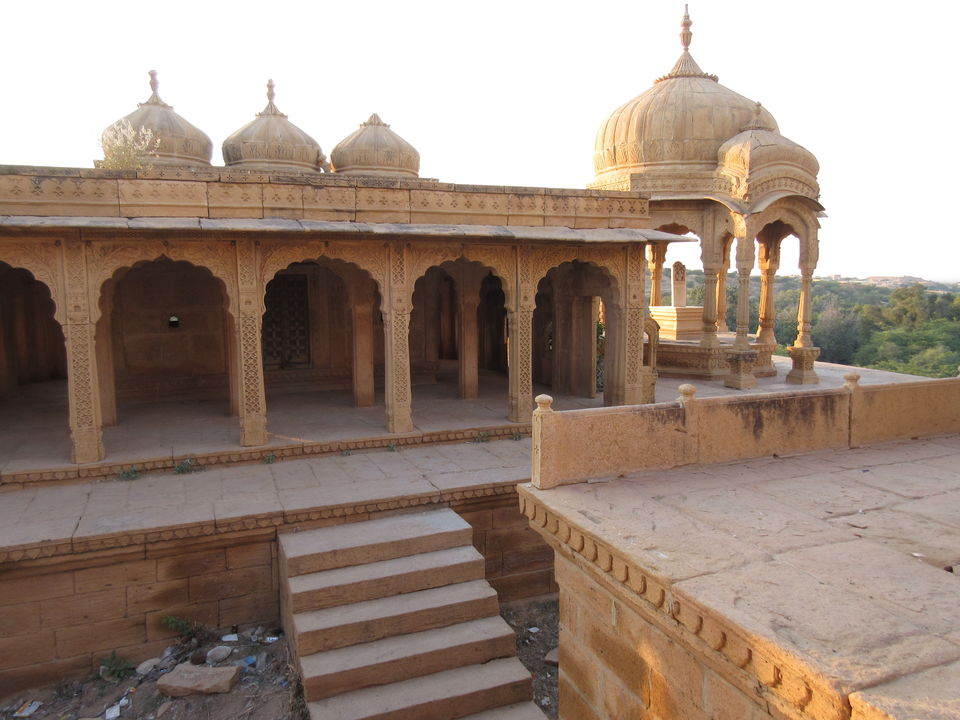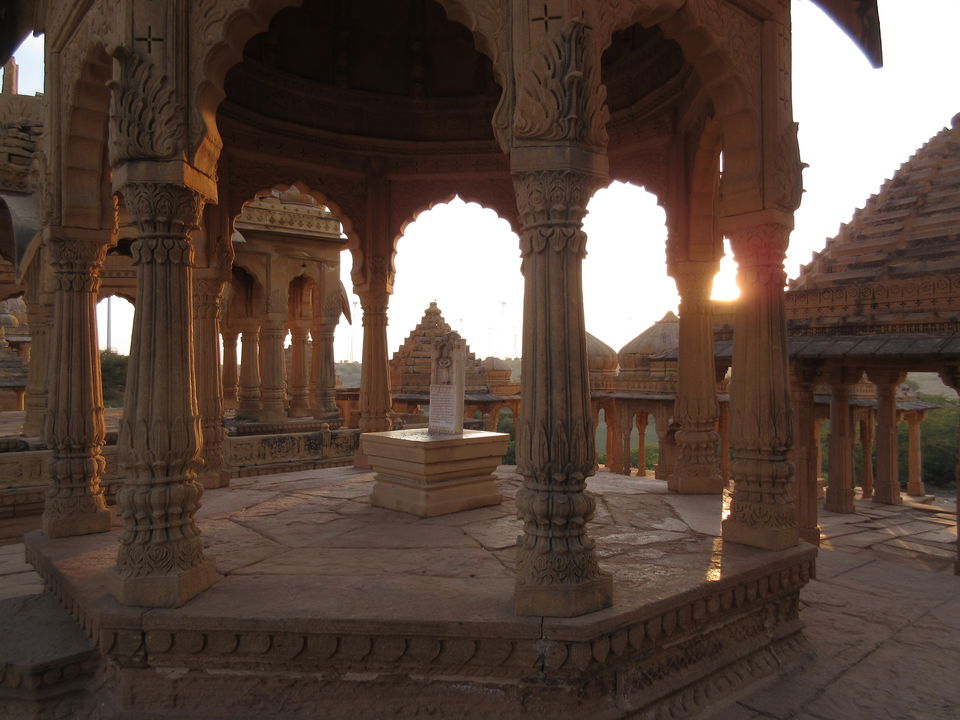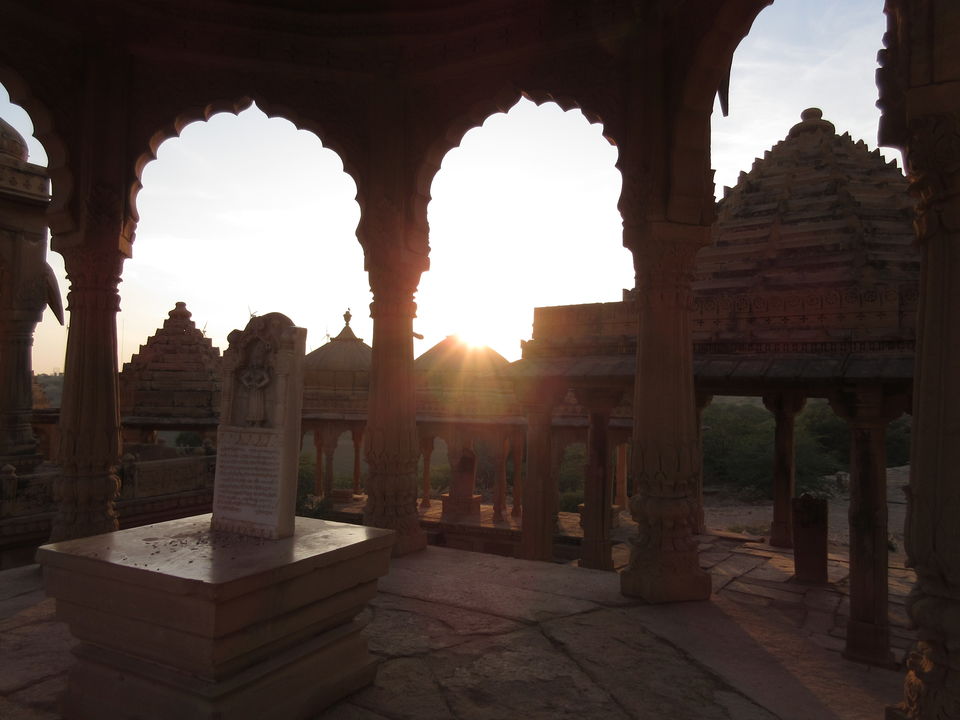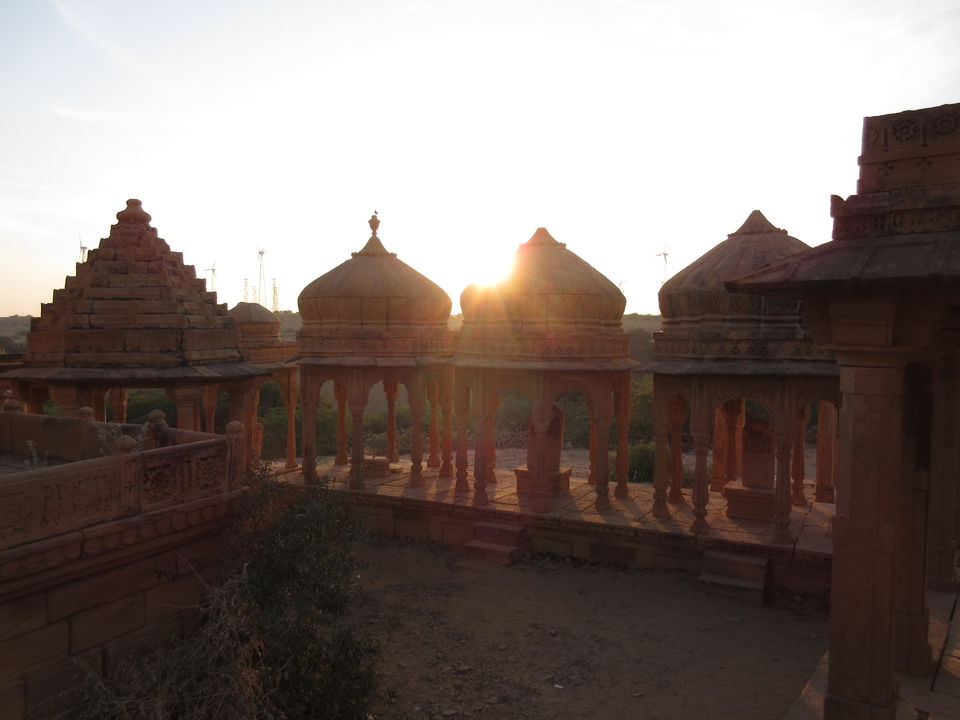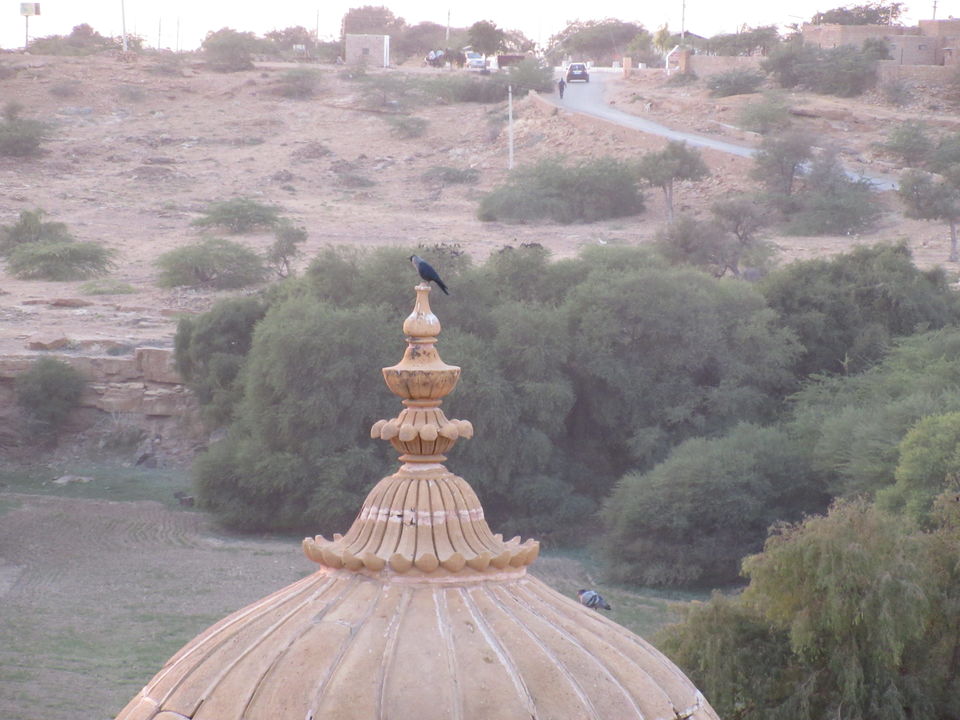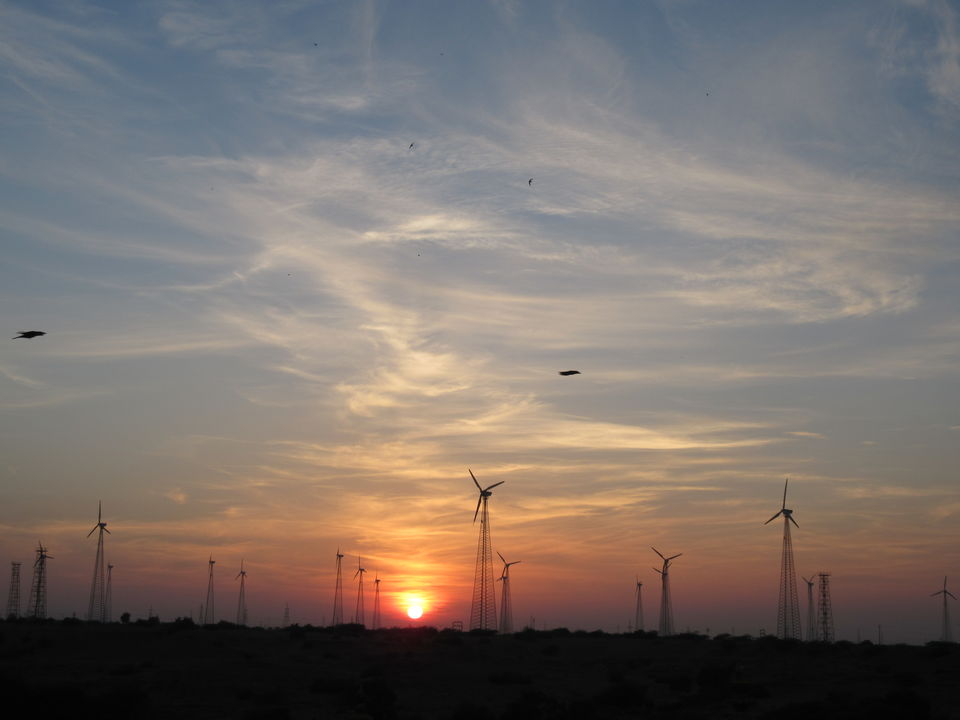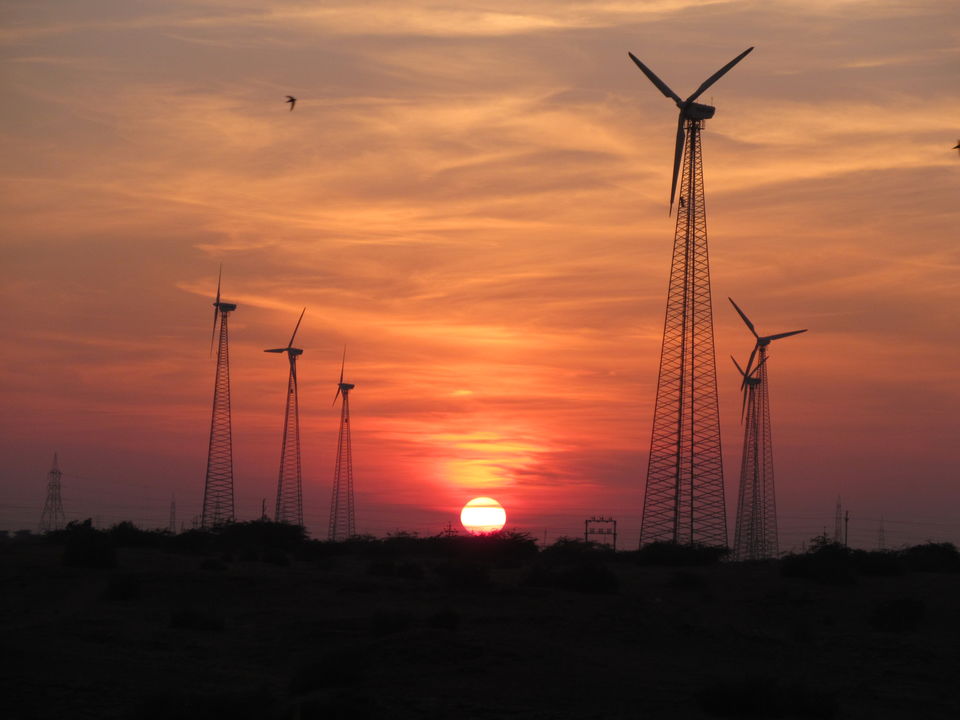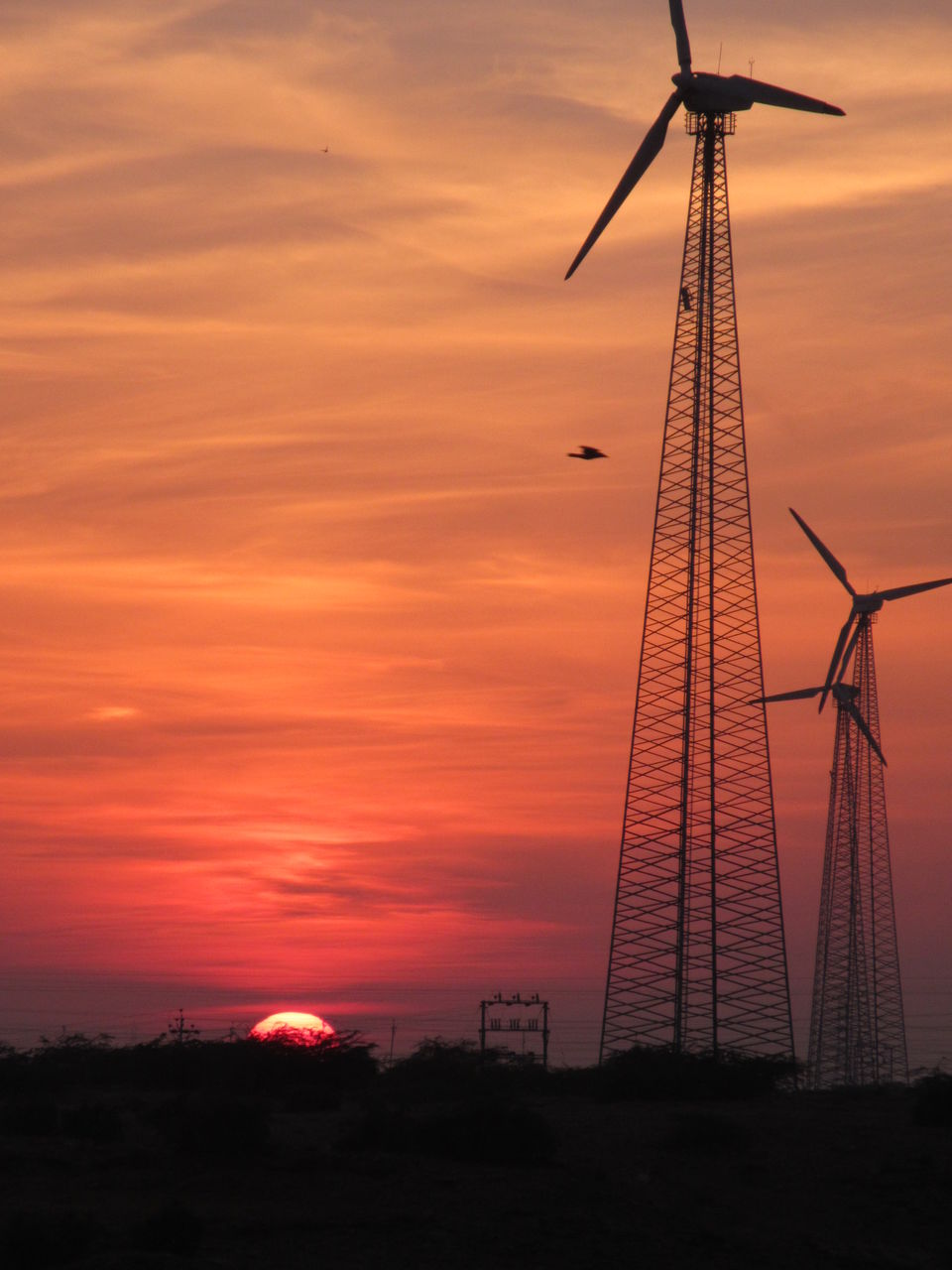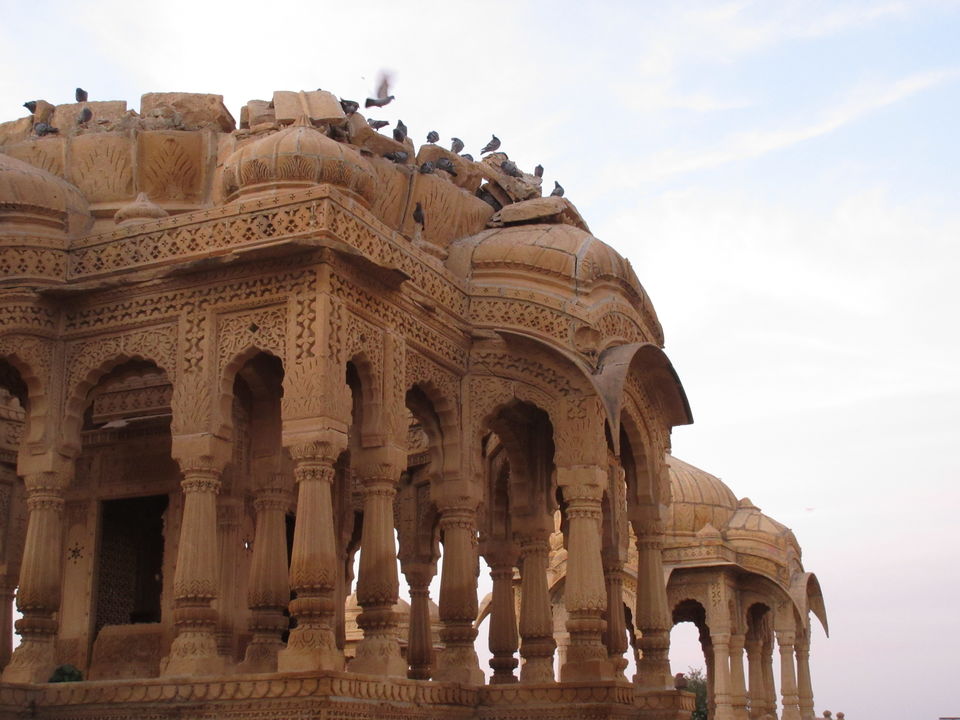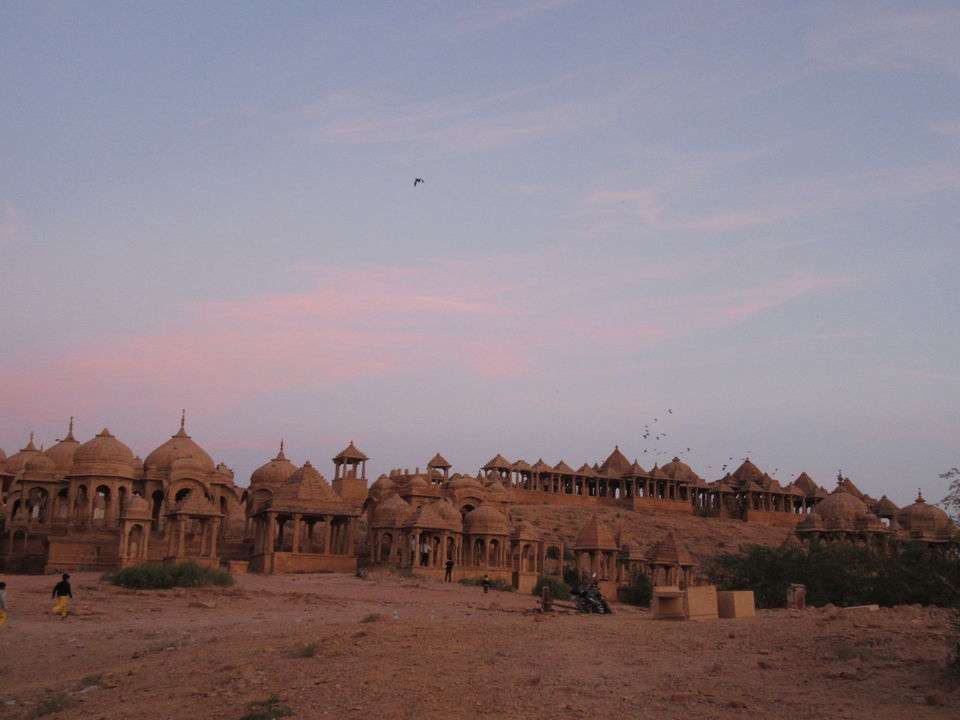 I found myself only when I lost myself somewhere in the middle of nowhere!
That's how I exactly felt lying in the middle of Thar, engulfed with the sun-kissed sand which was cold inside yet gave me a warmth I was yearning for.
So here was Christmas round the corner and I along with two of my friends boarded the overnight train to this jewel of Rajasthan.
It was a dream trip for me to the golden city of Rajasthan, Jaisalmer. The simplicity of the city is so beautiful and I never felt I was away from home.
It was an 18hrs long train journey from Delhi to Jaisalmer. As I stepped out of the train, the first thing I noticed was wall of the exit gate. It was not a plain yellow wall that is usually seen in Indian railway stations, rather it is tastefully done in golden architecture that is so prominent for entire Jaisalmer. It immediately enticed me for what is in store for me beyond that wall for the next 3 days.
If you are not travelling by your own vehicle, the main city of Jaisalmer is best covered by auto-rickshaws as the local attractions are all in close proximity. I loved the feel of cold December air on my face, watching the kids play on the road side and how every single house or building in entire city is done in similar golden architecture. They only use yellow stone for construction and hence the city remains true to its title. We were lucky to have found Mr. Joshi, who took us on the city tour in his auto rickshaw. He was a genuine man and helped us with his expert advice .
Day 1- Local sightseeing
We checked into the hotel, got ready and left for serving our starving bellies. Lunch was yummy daal baati churna and besan gatte. Our first stop was Jaisalmer fort. It's a huge fort with beautiful architecture, though only a small part of it is accessible for visitors as local families still dwell inside the fort. One can enjoy the view of entire city from the top of the fort. Next hop was at Patwaon Ki Haveli. These are hundreds of year old havelis and you have to see them to believe the spectacular architecture. It has been done with lot of detailing and intricacy which looks remarkable. Sunset was approaching and so we rushed to the sunset point. This is one place I really liked as it has quite a romantic feel to it.
I believe sunset is one of the most beautiful views which can be seen. Isn't it amazing that it happens everyday in similar fashion yet it is so feels so splendidly different when witnessed from different landscapes. It is called sunset point for a reason which feels so relevant to me now. The sun kept going down, the sky was rendered in different shades of orange, pink, red and I wished that moment could last forever.
Moving on from there, we also visited the king's palace which has a museum inside. It was time to catch the puppet show at the Desert Cultural Centre & Museum. It was entertaining and very well presented. We ended the day strolling across local market, eating pizza (which was mind blowing yummy) at German Bakery, trying pyaz kachoris and what not. It was 9:30 PM and we were heart broken to find out that the thekas close at 8PM in Jaisalmer. I was still in disbelief. No way it's possible that there is no jugaad in this city which thrive on tourism. And we smiled when we nailed the jugaad on enquiring a few locals.
Day 2- Desert Calling
Second day of our trip was supposed to be what Jaisalmer is about. THE DESERT! That is what we had come this far for. Sam sand dunes which comprises of numerous desert camps is around 45 km from the city of Jaisalmer. We also covered Kuldhara village on our way to Sam. Kuldhara is an inhabited village and said to be haunted. It has an interesting story behind it and should be visited on your way to the desert.
Based on a recommendation, we had booked our 1N stay at Joggan desert camp. We had a great experience there in terms of everything, be it the swiss cottage, food, cultural evening, the desert activities. Sam gets a little overwhelmed by people on weekends but we were lucky to find it all to ourselves as we went on weekday. The smooth pleasure of lying in the dunes, watching the sunset in silence is something that cannot be expressed in words. Such are those rare moments where you feel your existence and you feel like embracing life once more even after what all you have been through. Do camel safari, dune bashing, quad biking while you are camping in the Thar.
Day 3 - A little more of Thar
Next afternoon after checkout, we went a little ahead, to Khuri village, which is not commercialized like Sam. It has bigger dunes and the pure sand that actually shines golden under sun. It is simply and beautifully The Desert. And that is the why the touristy crowd won't be seen there. We clicked some beautiful shots of the desert at Khuri and returned back to the city of Jaisalmer.
We visited Bada Bagh and the Gadisar lake in the evening and even tried bhaang at the local market.
Capturing fond memories in our cameras and hearts, we boarded our train back to Delhi.
What charmed me about this city are the local, rural people I met. They help you with no intention of gaining something out of the favor. They really treat you like atithi devo bhava and welcome you with love saying 'Padharo maare des!'