Trekking is defined as a long arduous journey made on foot but to me it is something that lifts my spirits and challenges me to the limits .I have done small treks in my younger days but ever since my friend shared his account of the Chadar Trek and The Everest Base Camp treks , I am dying to go on more challenging treks.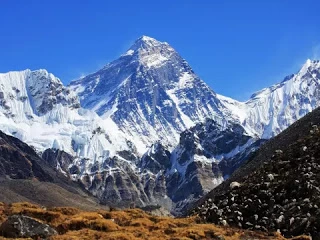 The Chadar (meaning blanket) trek is one such route that has been used since ancient times for transportation when the Zanskar river freezes down . The Zanskar region is located towards the south-east of Leh and is enclosed by the Himalayan , Zanskar ranges and mountains that border Zanskar and Kashmir valley.This Chadar trek basically connects villages in the Zanskar valley with Chilling which is on the road to Leh, along the frozen Zanskar River. It is a hugely challenging trek where in one has to walk over the frozen river in bone chilling cold(with temperatures dropping to -30 degrees C ) carrying a large backpack .A task which needs peak physical fitness and great mental strength too .
But before setting for a trek, there are some basic necessities which need to be carried and I shall be sharing those with you today.
Here is the essentials Kit to carry when you plan to trek ,this would become far more elaborate if you are going to undertake a particularly difficult and harsh trek ,but below are the basics :-
4.Lighting - A Flashlight and a headlamp with extra batteries would generally be needed.
5.Fire - Matches and a light weight Lighter, a waterproof container and fire starter for emergencies.
8.Water - It is important to carry water bottles and water filters to avoid getting dehydrated while trekking.