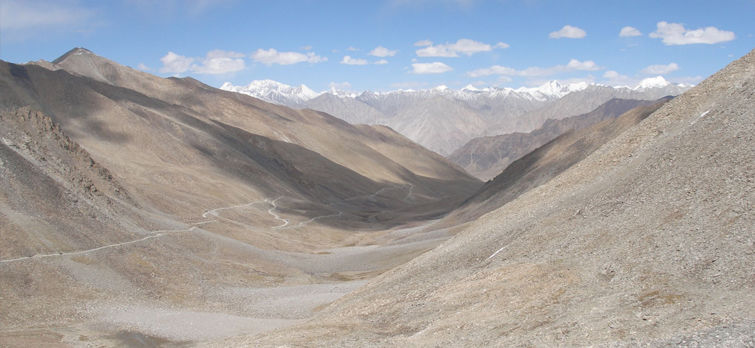 Riders who have rode on Himalayan roads in Leh, Ladakh, Spiti and other eastern states of country will surely know about BRO and their achievements till date. Now there is one more feather to the cap of this great organization of Indian Army and that would be coming up in the foothills of Mighty Karakoram range very nearer to LOC of India and China border. BRO is always been busy with paving roads on the places which are a mixture of tough terrain and extreme climatic conditions.
Once this project finishes, this road will be world's first ever motorable pavement passing through world's highest glaciers in Eastern Ladakh. The road, a motorable link between Sasoma to Saser La, will come up at an altitude of around 17,800 feet above the mean sea level.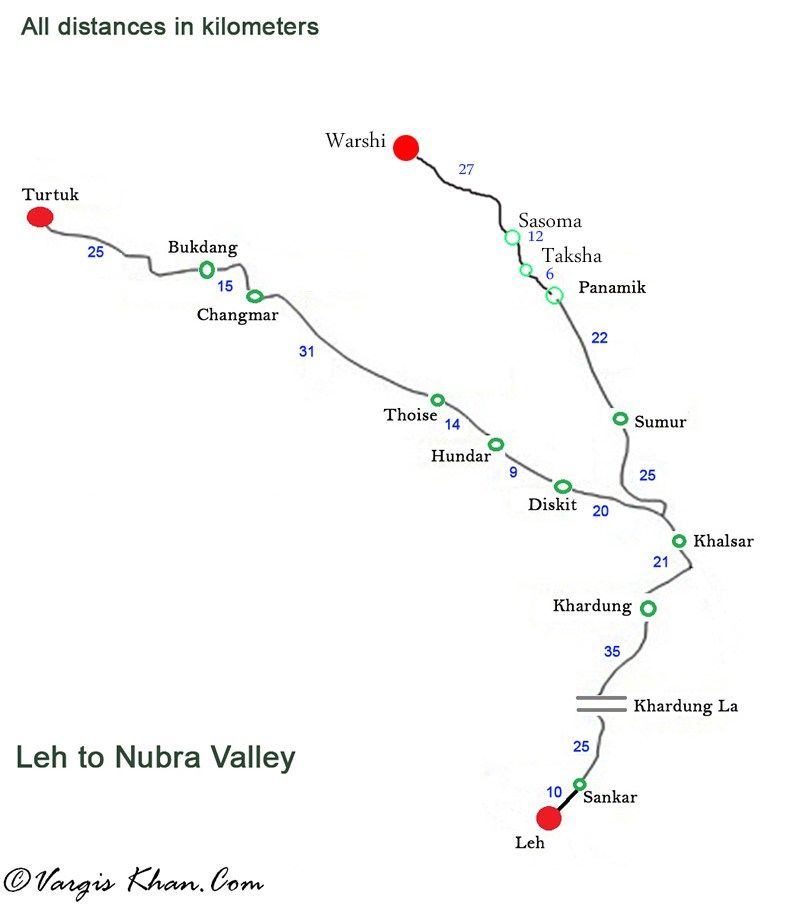 This road has been carved near the China border to connect Daulat Beg Oldi military base. The road is being constructed under Project Himank at an altitude of over 17800 feet from Sasoma to Saser La. The 50 kms distance from Sasoma to Saser La will be reduced by this project.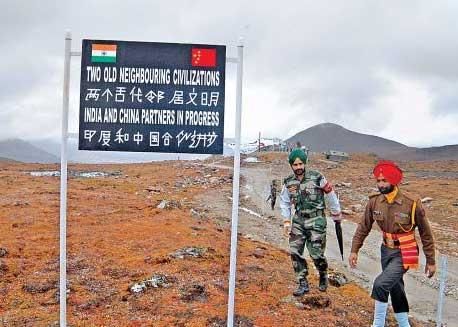 Officials said it will be a vital link paved over unstable glaciers which frequently change their physical nature. BRO officials said the construction of the road is special due to challenges posed by glaciers and presence of moraines in the area.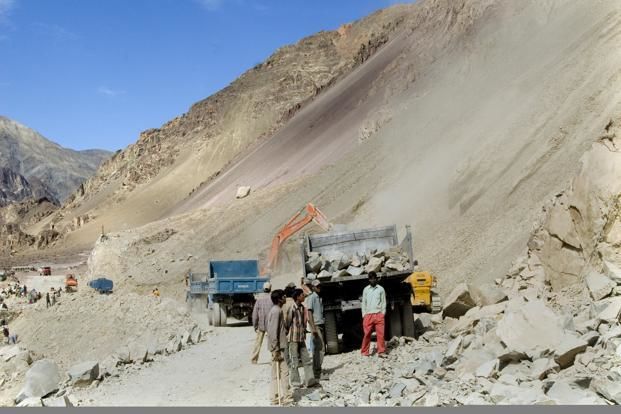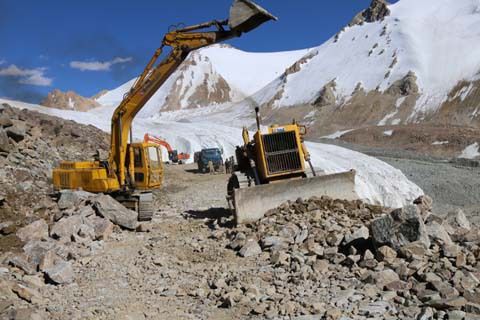 Earlier, the BRO had also constructed the world's highest motorable road in the Ladakh region, passing through Umling La Top at a height of over 19,300 feet, under project Himank. The 86-km-long strategic road through Umling La Top connects Chisumle and Demchok villages. Other roads built under the project include the ones near Khardung La at an altitude of 17,900 feet and Chang La Pass at 17,695 feet connecting Nubra valley and Durbuk valley.
Meticulous planning and hard work of BRO officers and men has been extremely essential for successful completion of the tasks to achieve targets in a working season. Planning of work starts four to five months prior to the start of the working season.
"There is little BRO personnel can do to stop an ice-wall or crevasse opening on what is essentially a moving block of ice, but due to commitment of jawans and strategic need, the Project carries forward the work despite the challenges," said the spokesman from KNS.
Sasoma:-
Sasoma is about 40-50 minutes' drive from Panamik. Sasoma is located at an important junction so to speak....it is from here the ancient Silk Route(part of it) wound its way via Saser La(Pass) to Karakoram Pass and thereafter into Yarkand. This route is used extensively by moutaineering teams enroute to peaks located along the beautiful Eastern Karakorams.
Saser Pass:-
Wikipedia says that the Saser Pass, Saser La, or Sasser Pass (el. 5,411 m or 17,753 ft) is a high mountain pass in Ladakh and India on the ancient summer caravan route from Leh in Ladakh to Yarkand in the Tarim Basin. It leads from the head of the Nubra Valley into the upper Shyok valley, on the way to the even higher, but easier, Karakoram Pass.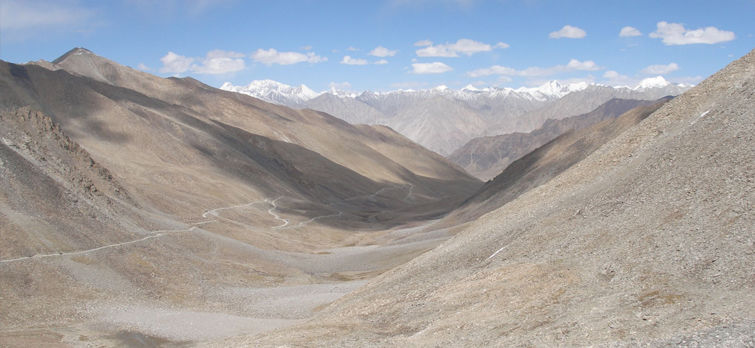 A couple of years ago J&K government has decided to open Nubra Valley further by another 39 kilometers after Panamik. The travelers who earlier could go only as far as the village of Panamik were able to reach villages of Taksha, Sasoma and Warshi. Warshi, another 39 kilometers from Panamik would now serve as the last point till where civilians would be allowed to travel. Until 2014, only people who had a special permit from the Indian Army to visit the Siachen base camp could go beyond Panamik but 2016 onwards, this restriction would be applicable after Warshi.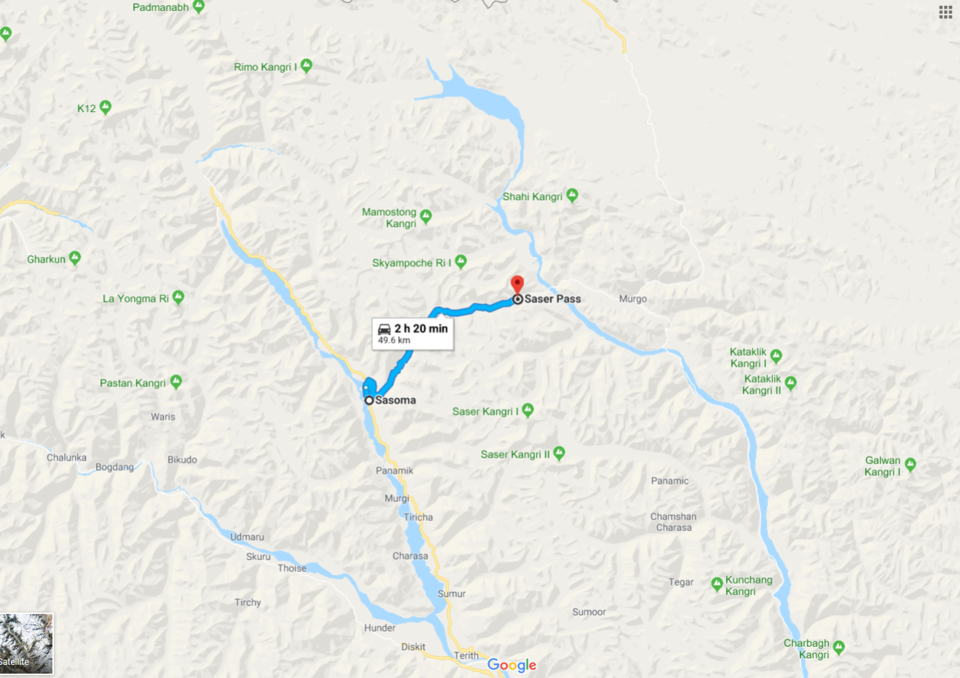 Project HIMANK
This project was exclusively set up for J and K roads since 1985 and has the unique distinction of maintaining and improving roads over the three highest passes of the world viz. Khardungla, Tanglangla and Changla. The highest Bailey bridge in the world was constructed at Khardungla but has been subsequently replaced by a causeway.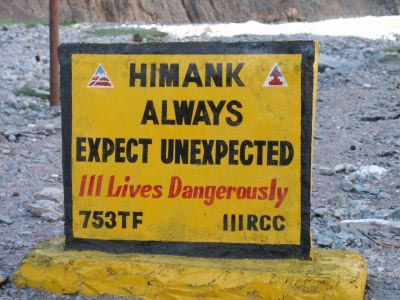 Have you been on any Highest passes in India, then share your travel saga here.
Happy Travelling!!!