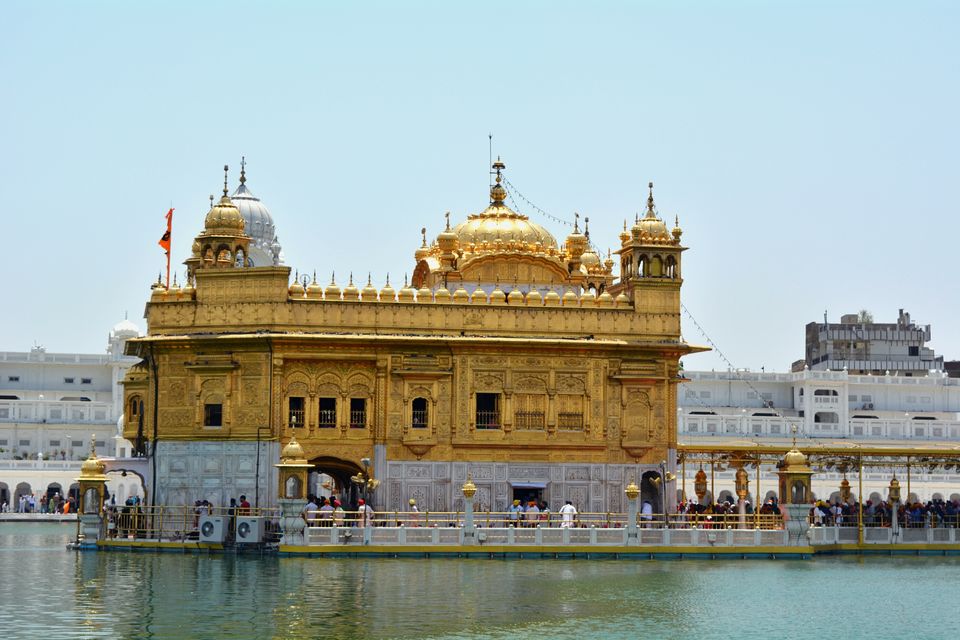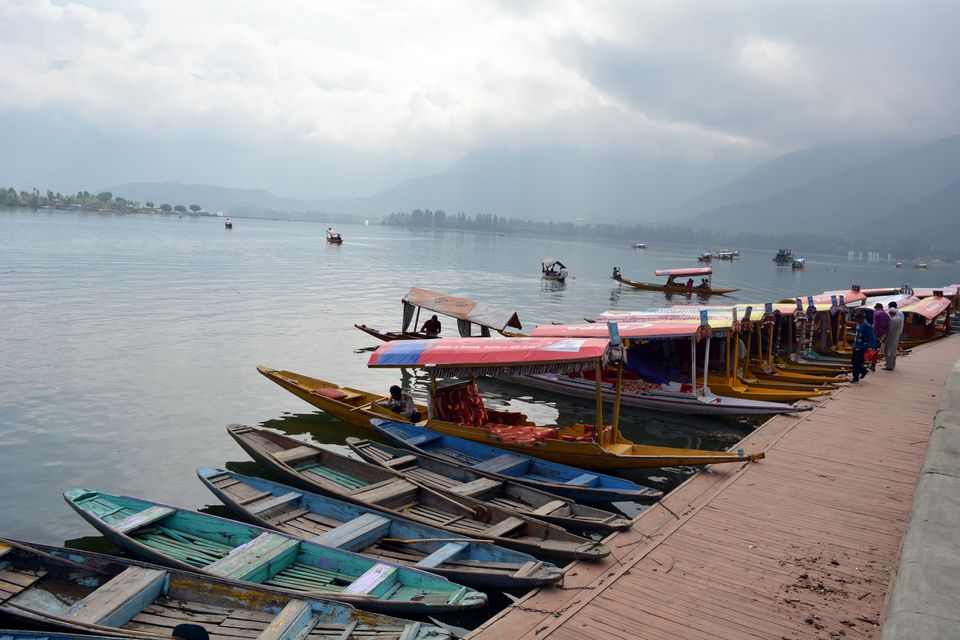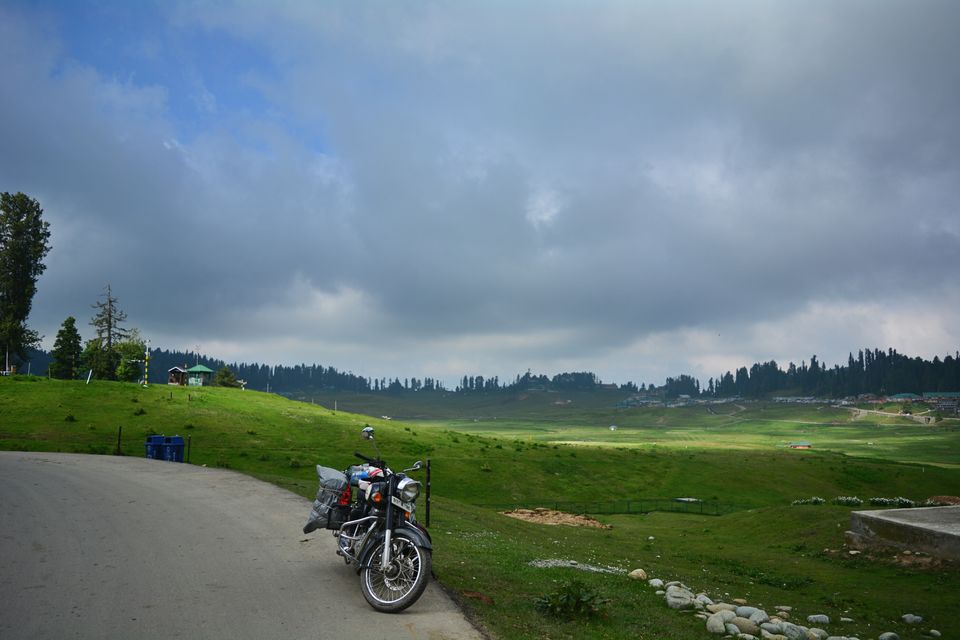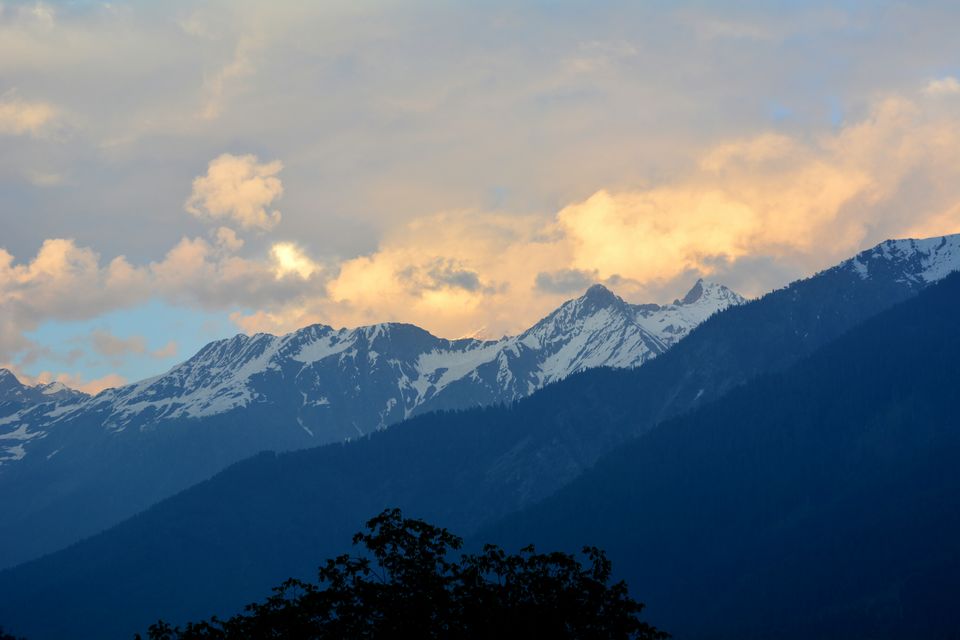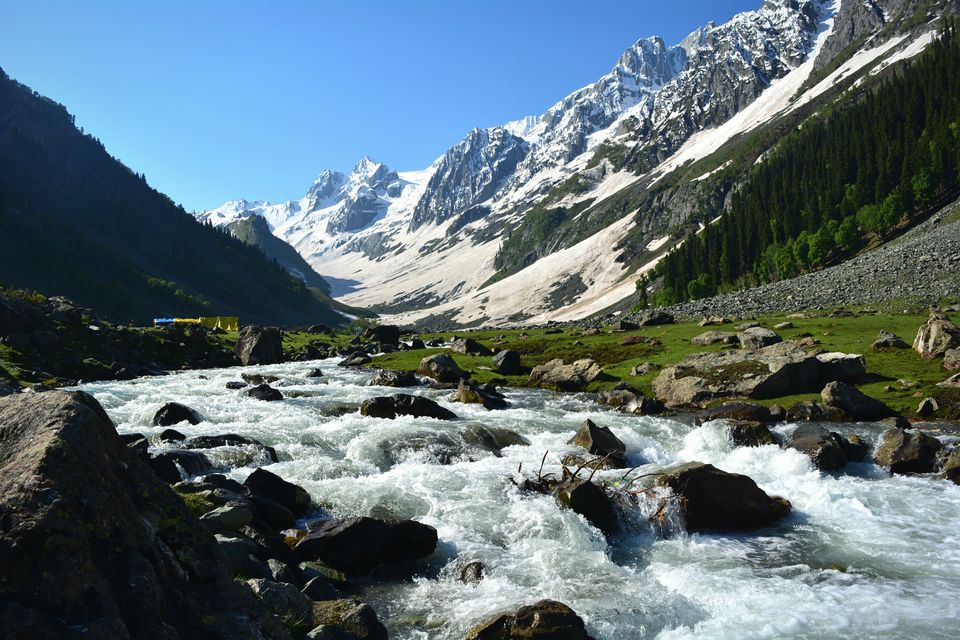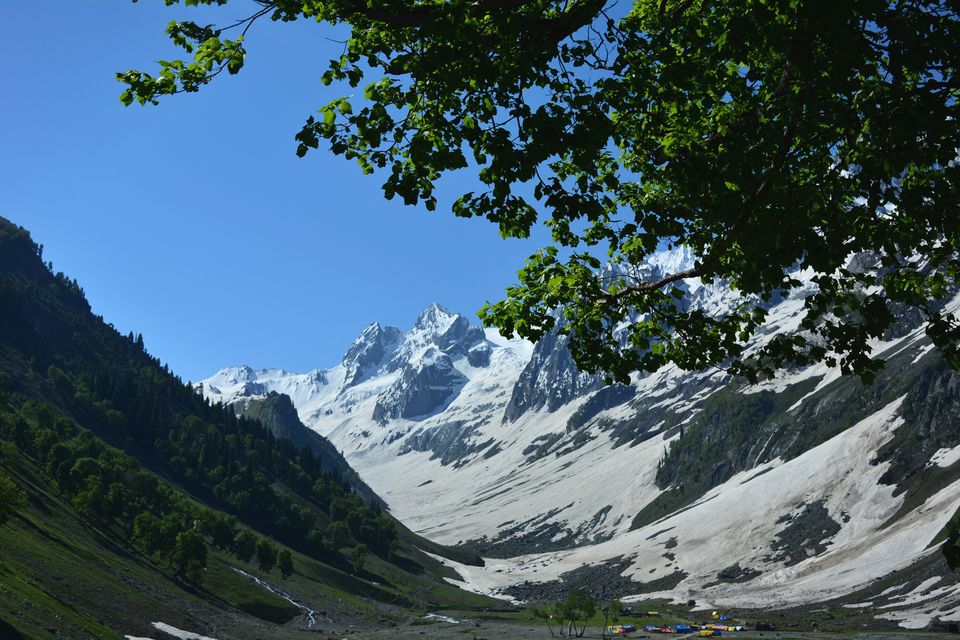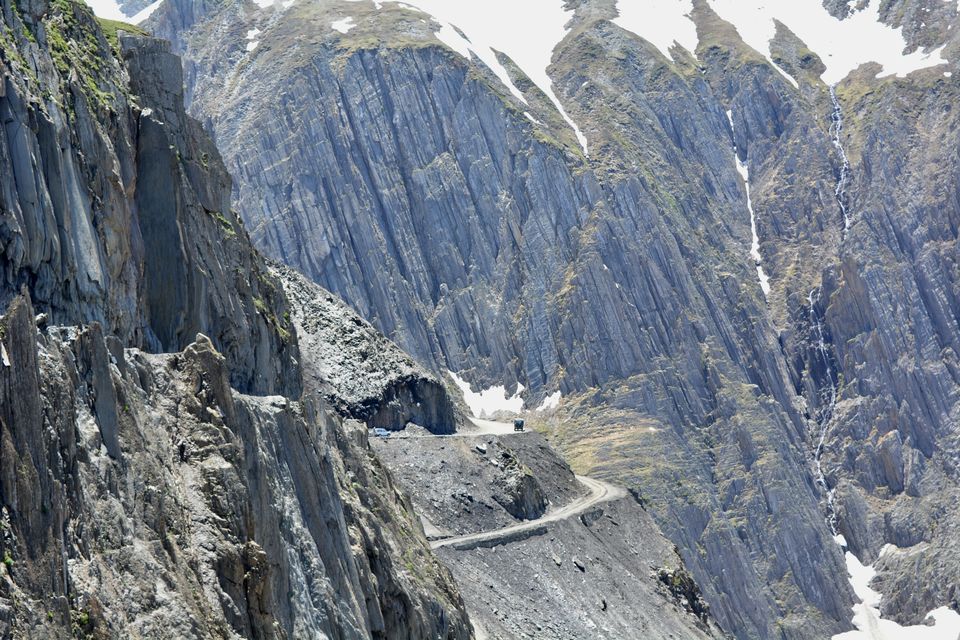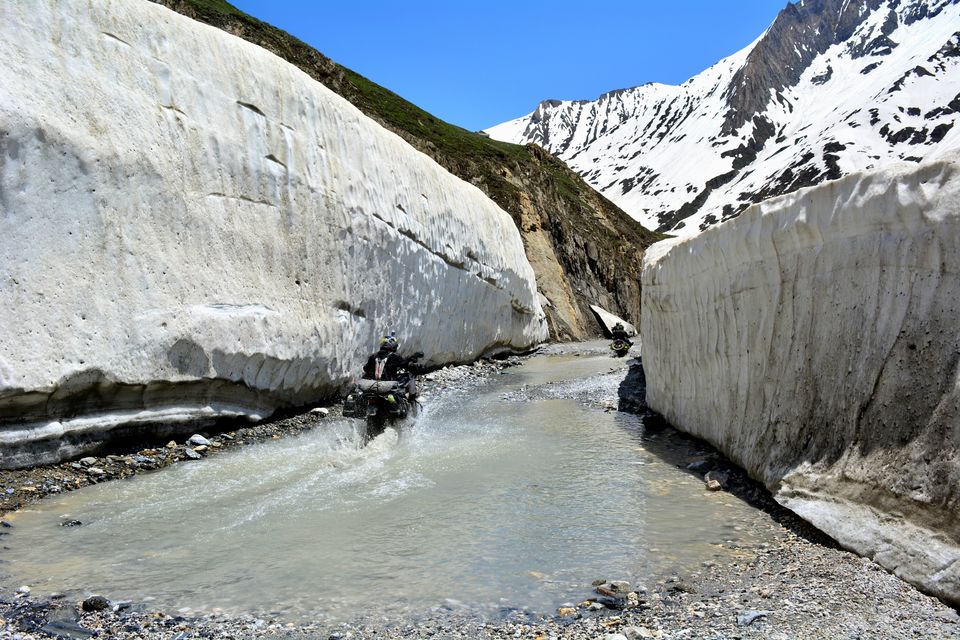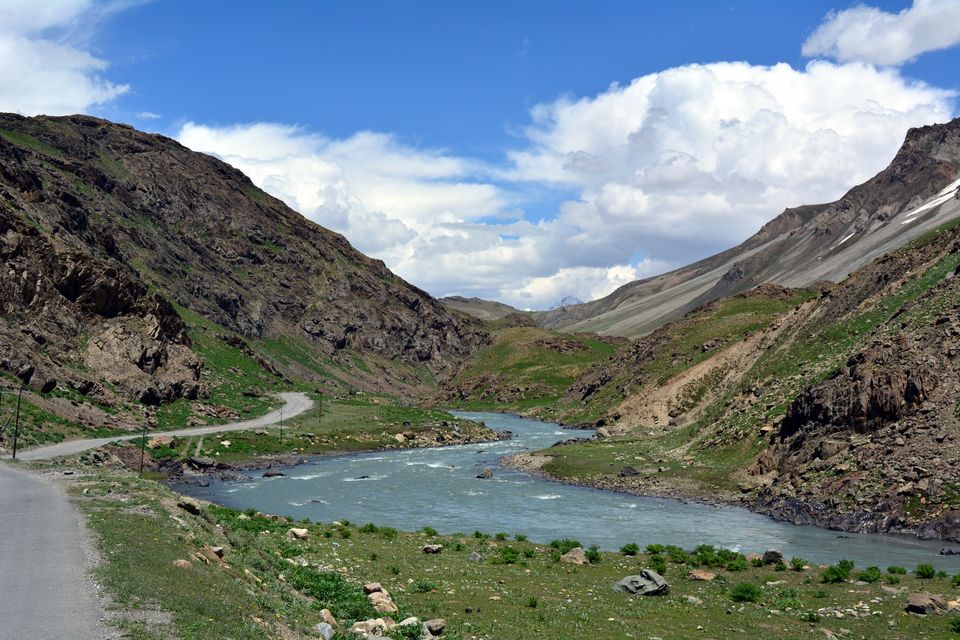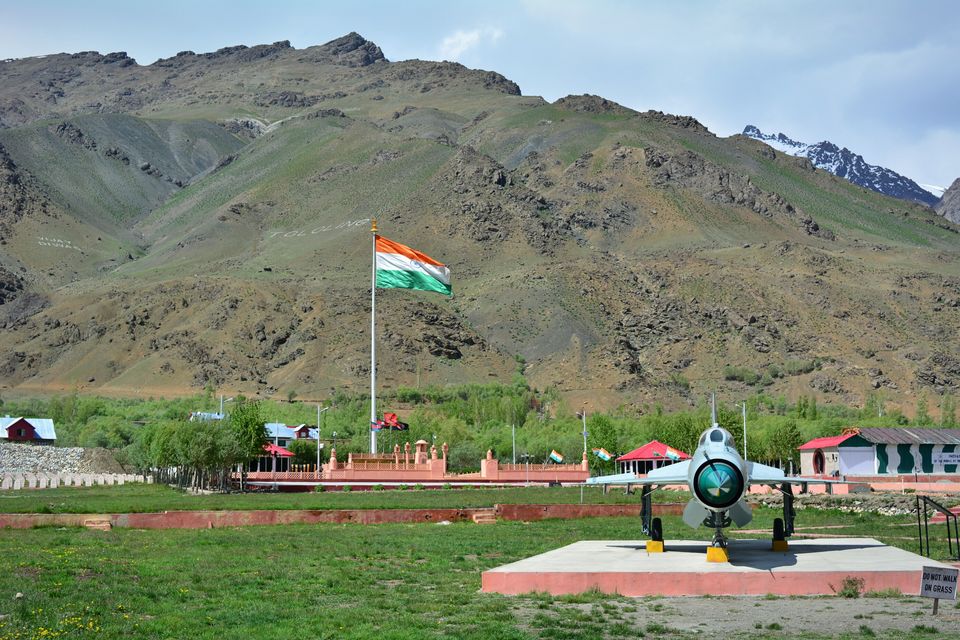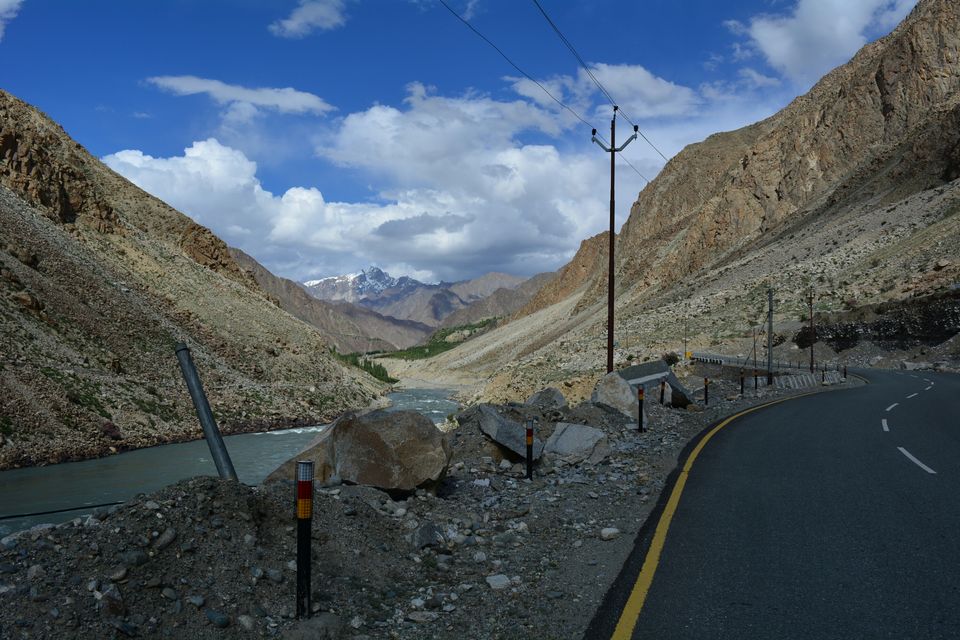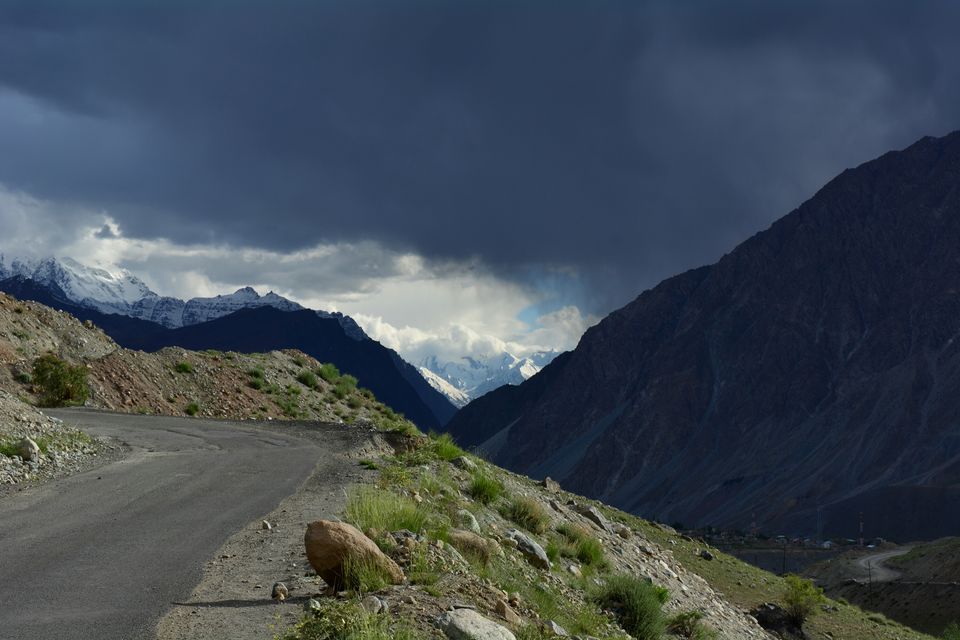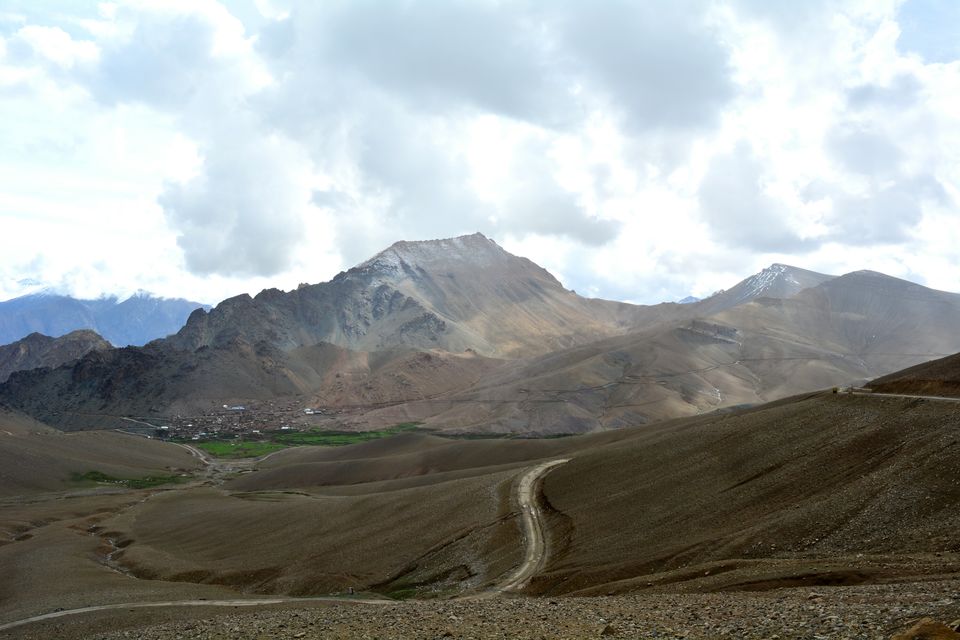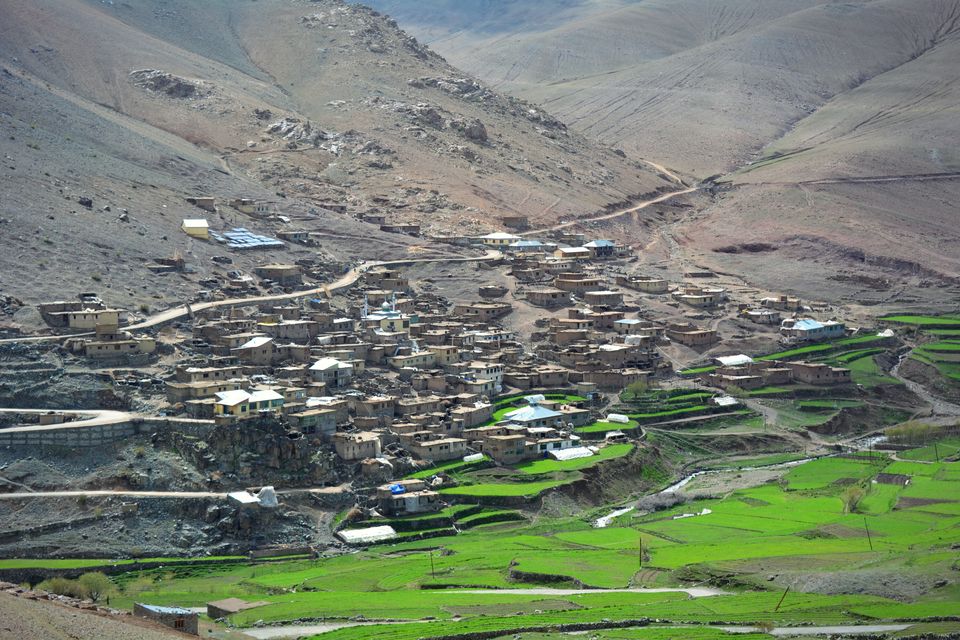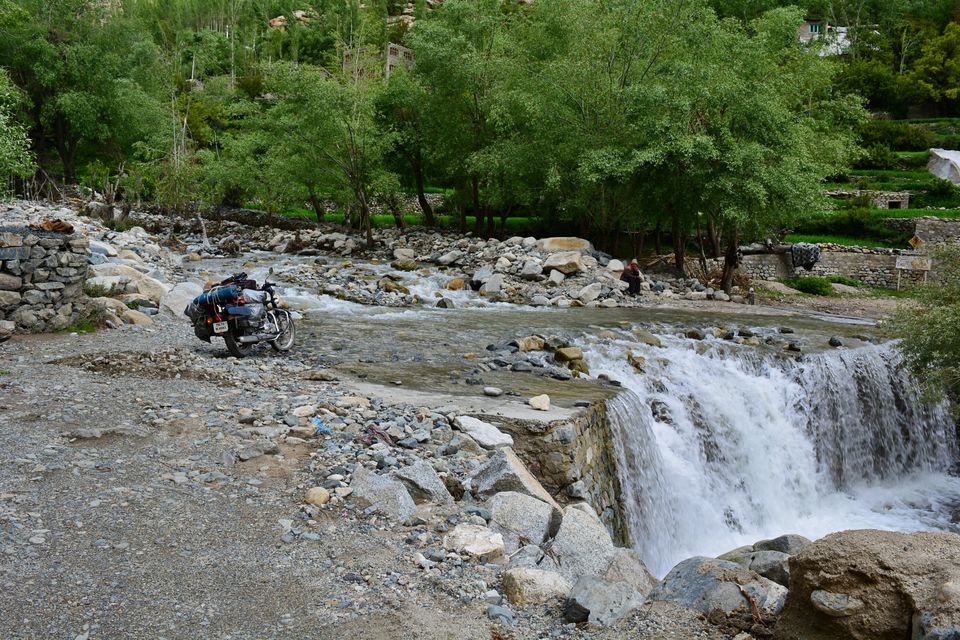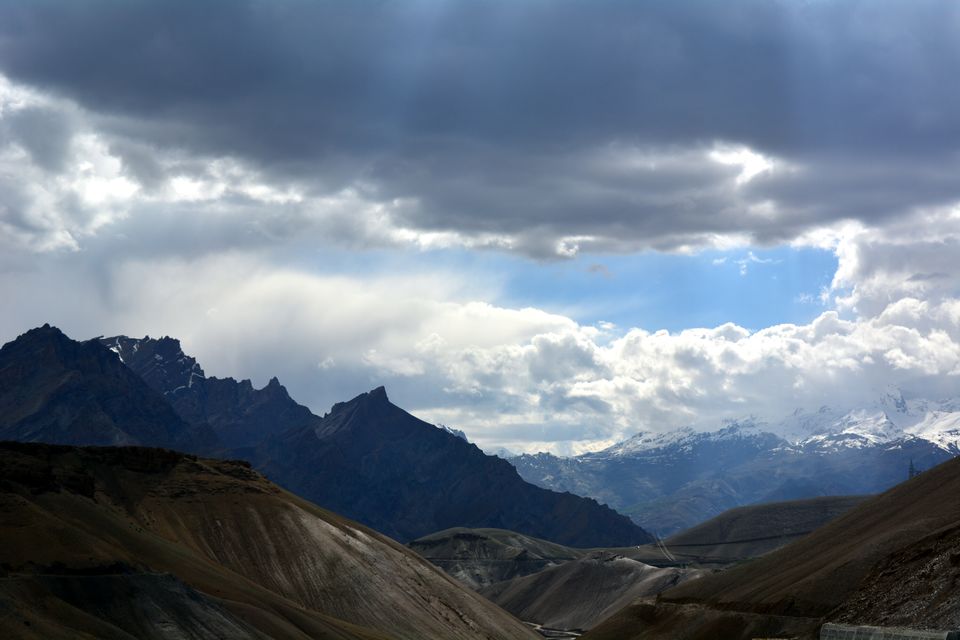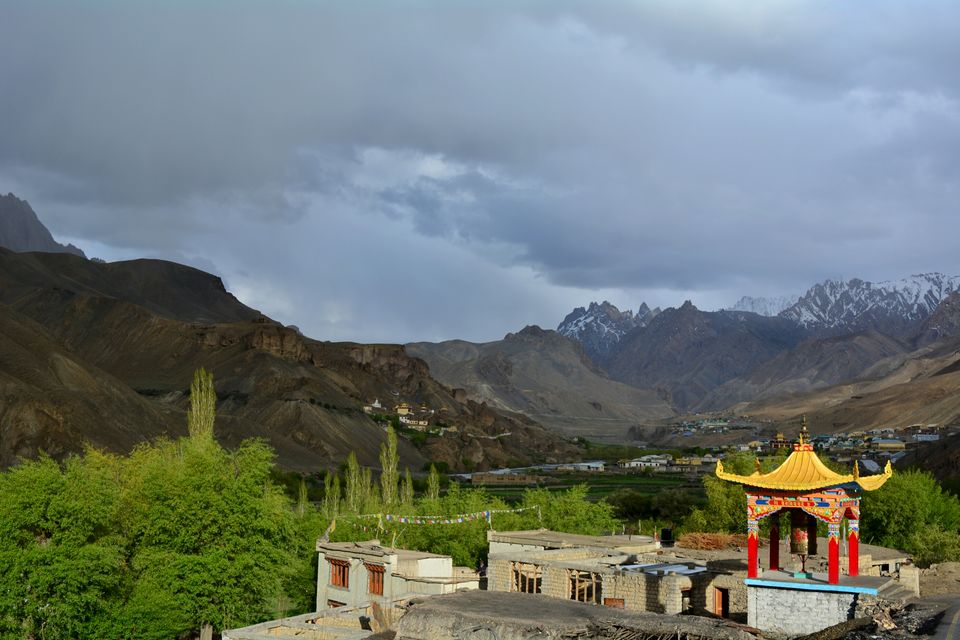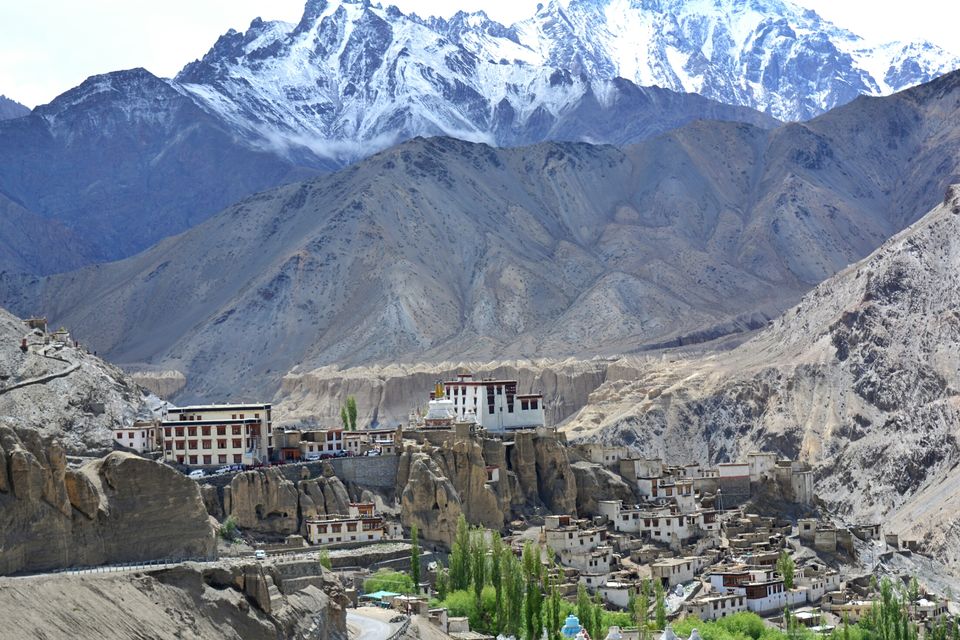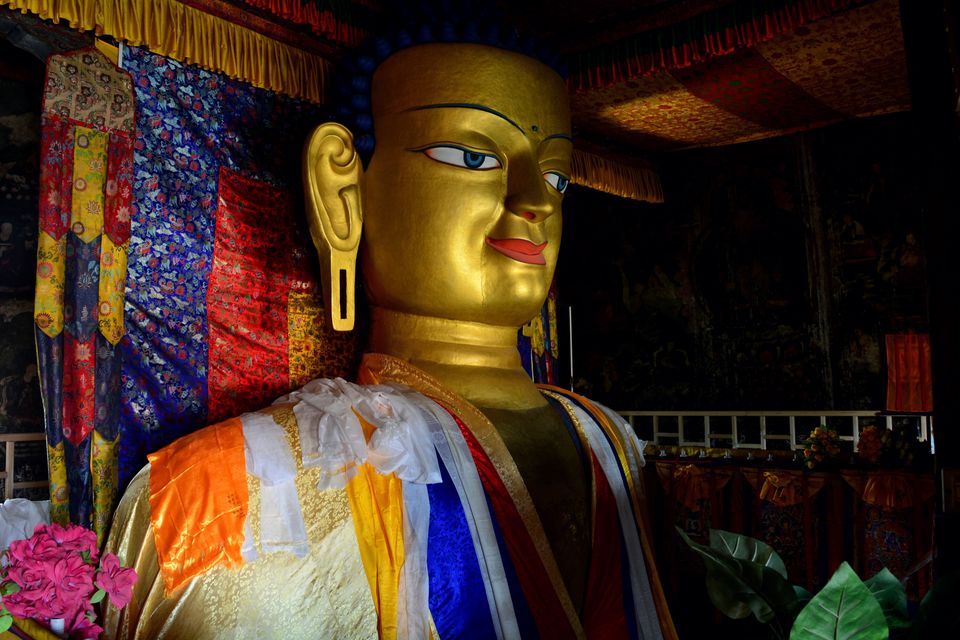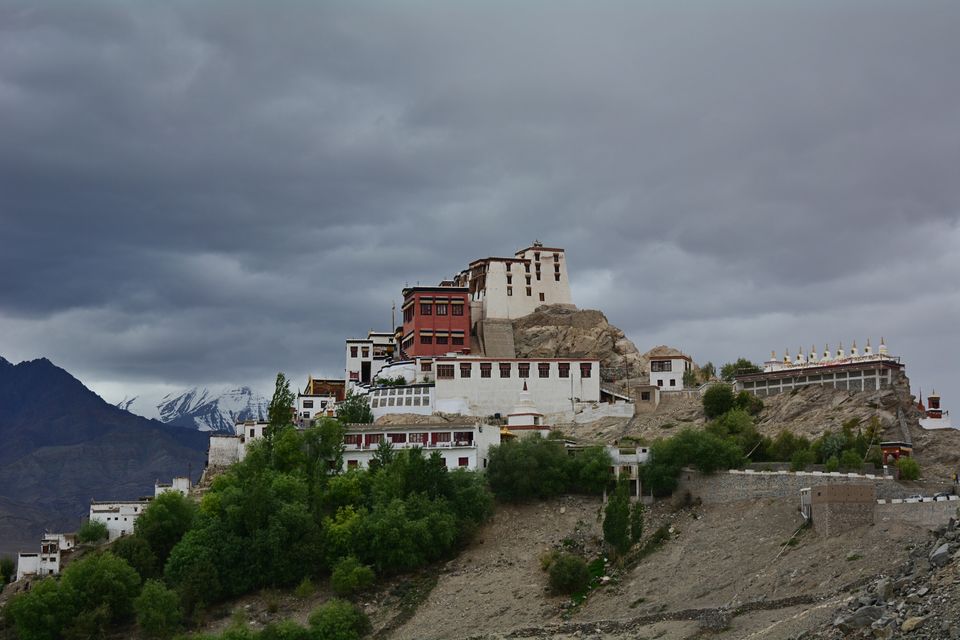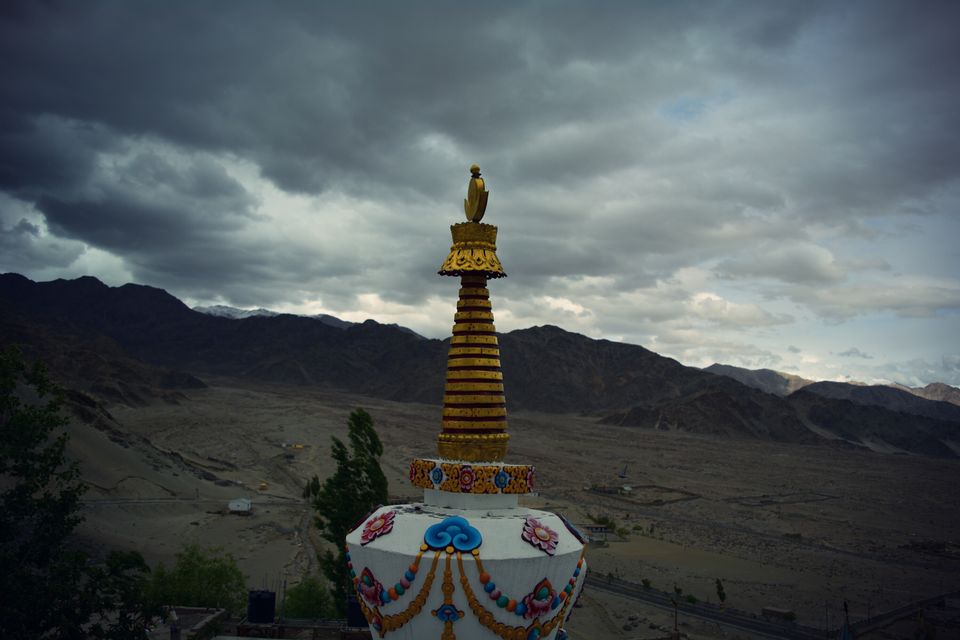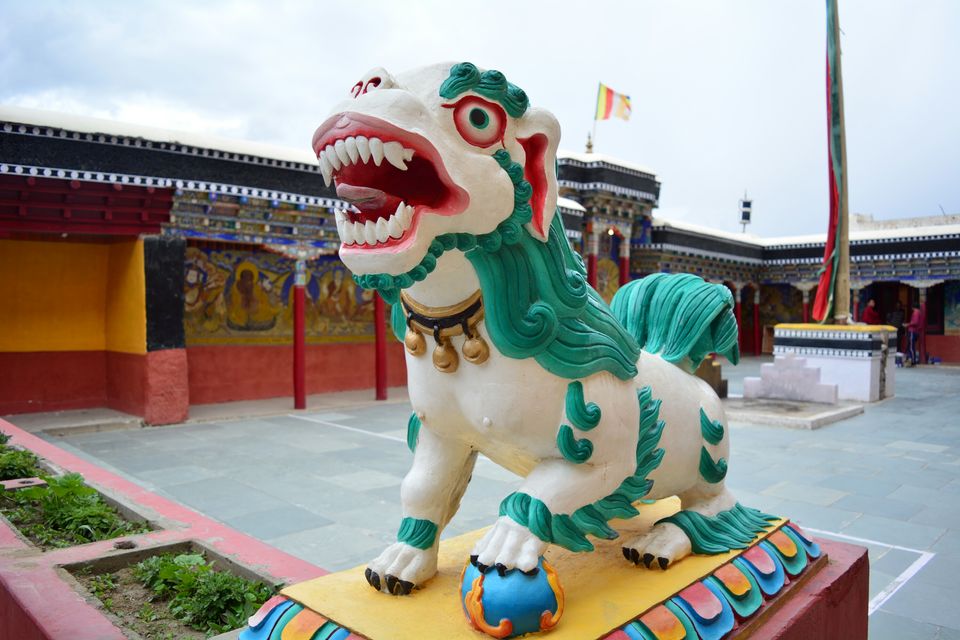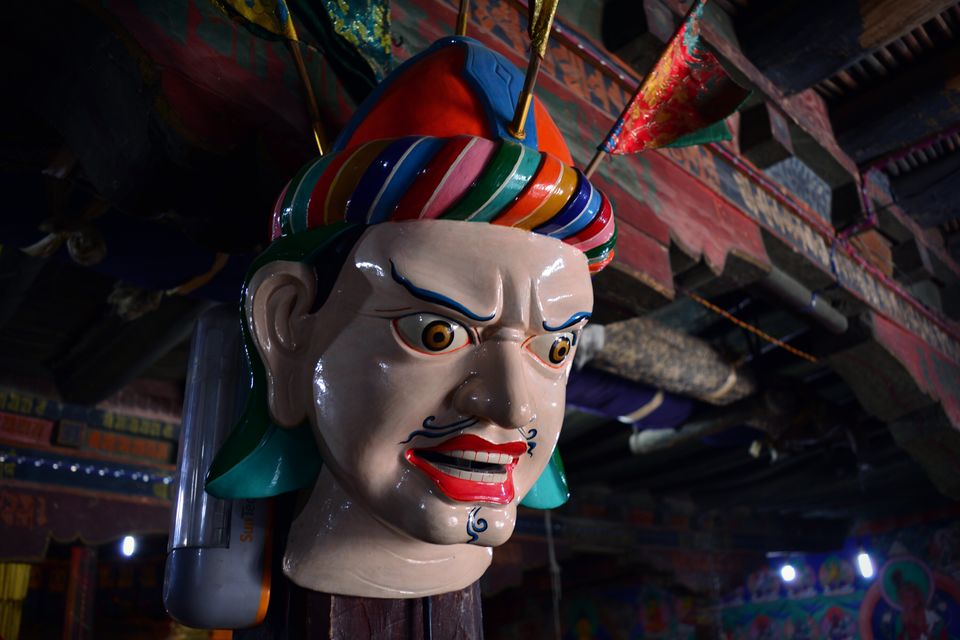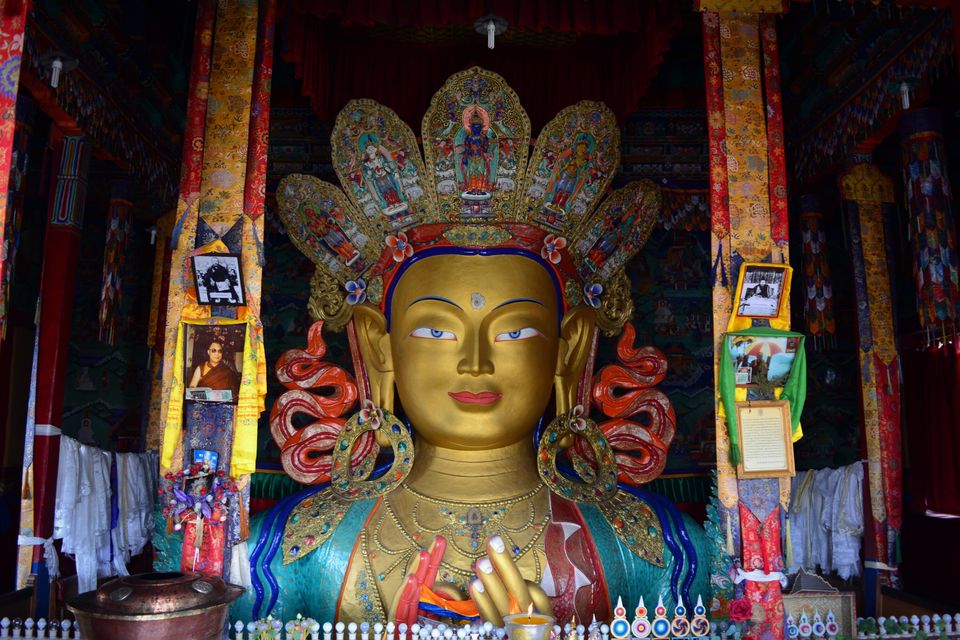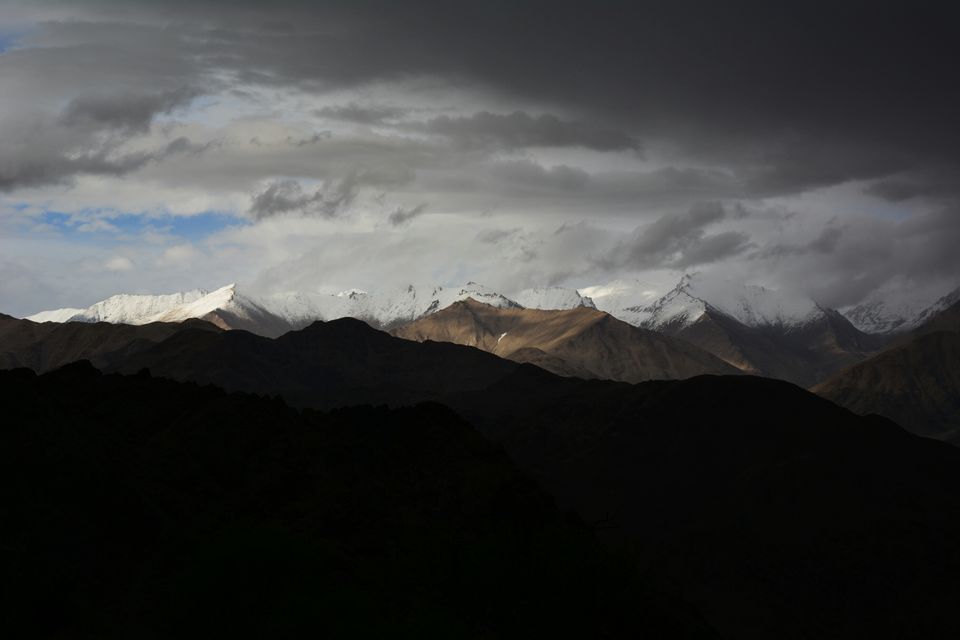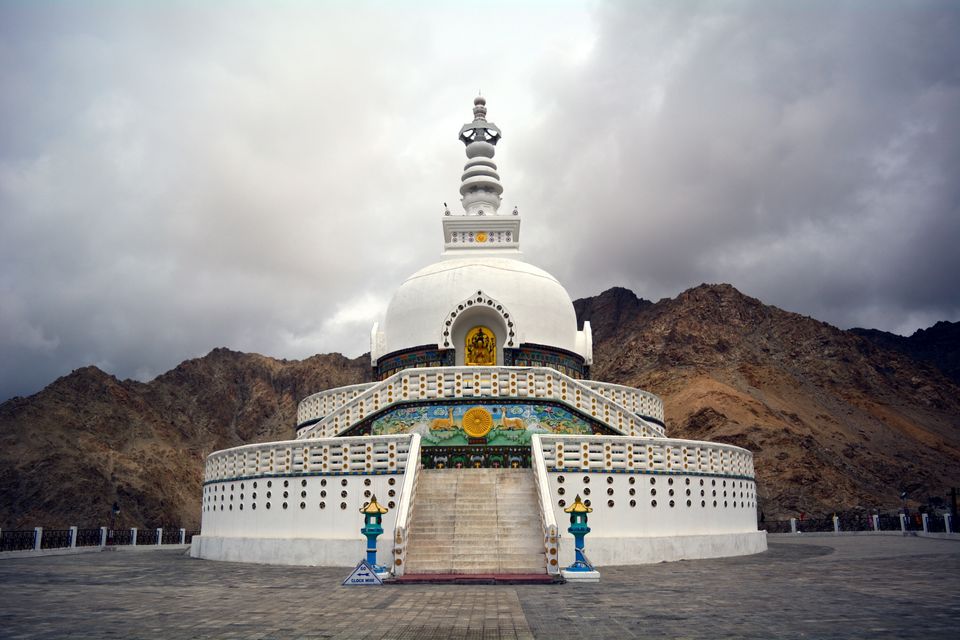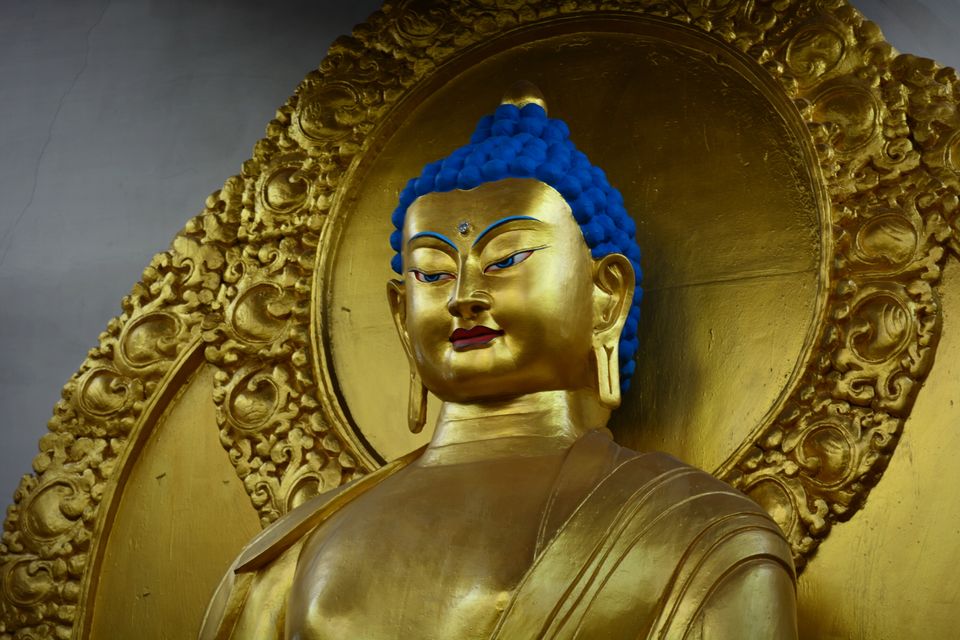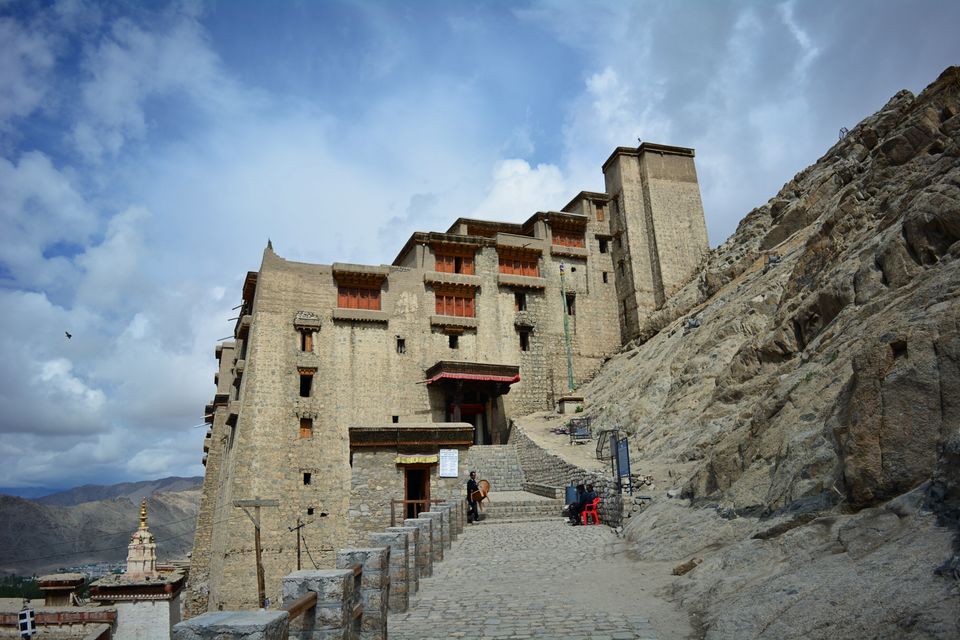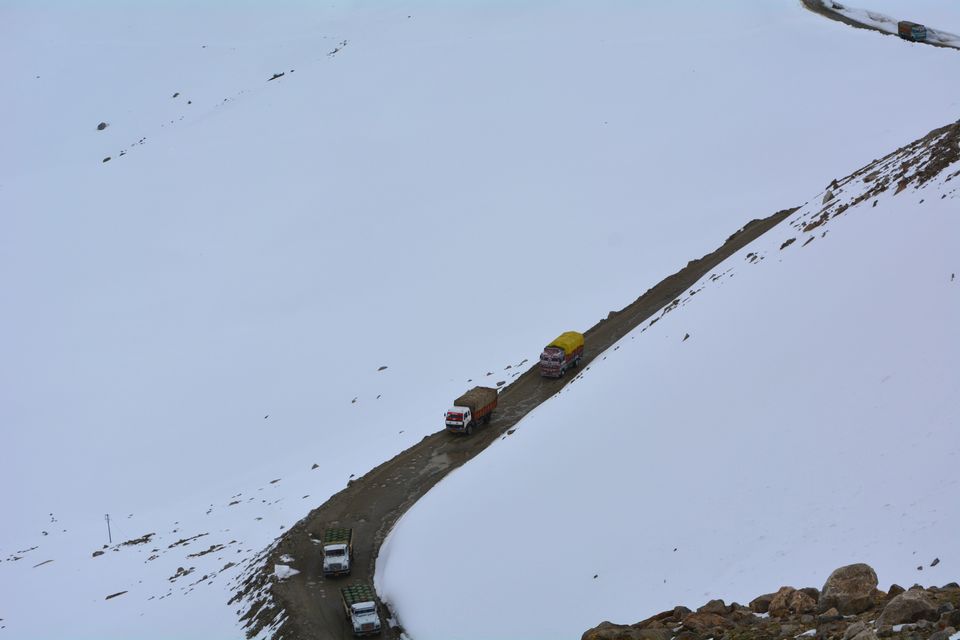 "Life is either a daring adventure or nothing". Helen Keller
A month before the trip.
I wake up, not to be judged for taking some time off "everyday grind"; deleting all my social media accounts and stop that nonsensical one-upmanship of jibes and jokes and rabble rousing; wanting to be owned so badly by the mesmerizing turnpikes and the jaw dropping beauty of what I seriously think of being the Elysium on planet earth. They think, I had completely lost it, getting too creative (read as ridiculous) smoking on the holy grass.
Well, "dreamers are doers".
4000 kilometers away from the destination, I kick start to hear the signature thump of my vintage street style, beast of a motorcycle - "Zroya", 28 Nm torque and 19.8 BHP power producing metallic artistry named after the Slavonic virgin goddess, ready to find peace and introspection that the wanderlust inside me craved for.
And before I know it, the glare; the reflection of gold on turquoise water, astonishes me at Harmandir Sahib (The golden temple). Sacrosanct. That's the purest word that I can come up with to define this "Adobe of the God".
I guess I never wanted my brains to be splattered by some 39 mm cartridge fired from an AK47 assault rifle by a militant. (For those of you who have been living under the rock, AK47 happens to be the weapon of choice for the terrorists who enter the Infamous J&K). With only a few buffer days which are meant to be used in case of landslides, avalanches or denied permits, I ride all alone, in Jammu, afraid not to make a single mistake.
Later, I find myself spending some time alone in the magical hills; bosom of the nature; enjoying the switchbacks, the epic scenery, clearing my head out of all the confusion, riding along the river side with carved out mountains, where one slip can mean a gruesome fall to the bottom. I don't care. The temperature drop, spicing up the whole riding thing, enhances the very feeling of adventure. The danger keeps my spirits going. Good times.
Then comes greatness. A 2.85 kilometers long, completely straight, magnificent tunnel; gives me one of the finest feelings associated with motorcycling - The Banihal Tunnel. All I hear is thud inside it. Out; my eyes bloom, my excitement escalate to the level 9000 at the sight of something which I am looking at for the very first time in my entire life. Snow on high altitude peaks. "Tomorrow", I say to myself and ride on.
The next day, I feast like a king. Wazwan - a multi course dish associated with the authenticity of Kashmir; but not before rejuvenating in one of those Shikara rides in the amazing Dal lake. It wasn't until I witnessed the snow capped peaks, the dangerous bends, pine trees all along (pure eye candy), meadows of flowers, the local cherries, irresistible beauty (not to mention the pretty ladies), I understand that, Gulmarg has all the gorgeousness to make me go "wow"!!; in fact it charms, making any traveler fall in love with it.
I am in heaven and this is pure bliss I think; but little do I know that the heaven is waiting further ahead. It is dusk; out comes the camping tent, sleeping bag, thermals, gloves and the skull cap. Freezing cold starts to seep in from all the corners, my fingers are numb, I have no other choice than to dose myself on dark rum.
Awesome grandeur, pure serenity, unparalleled pristineness, extravagant beauty; India's jeweled crown, a many-faceted diamond changing its character with the changing seasons - Kashmir, happens to be one of the best destinations the world can offer. It is about time I traveled across this land of personified paradise to explore myself the unknown path of wilderness and immaculate mountains and valleys of the Himalayas.
I wake up to brilliant blue skies and a vista of snow-covered crag between jagged blue-hued mountains etched into surreal rock formations. The ravishing landscape, turquoise stream emerging from the Tajiwas glacier, the freshest Himalayan water, locally brewed tea and the friendliest humans with hearty smiles; my first examples of the great Himalayan ambience.
Heading to the glacier, my heart starts to skip beats. SNOW!!!. Tumbling all over, making the crappiest sculptures the world has ever seen, I don't give a darn about world's problems. And I just jump, spin, twirl, roll, run, and sled to my heart's consent.
Moments later; a roller coaster ride of bad roads, hairpin bends, landslides, avalanches, glacial melts, snowfall, freezing winds, chilling cold, narrow broken mountains, dirt tracks with snow up to 100 feet on both sides of the road at some parts and freezing knee deep sludge and mud and water level crossings with spectacular gorge at the other. I am at the infamous Zozila Pass.
With deadliest blind curves, speeding means a one way ticket straight to Satan's den. The spine-chilling and the nerve-wracking ride along these toughest terrains with most dangerous conditions is hands down frightening. And when I say most dangerous conditions, I don't mean riding downtown to another Starbucks in an unknown neighborhood. I mean roads that can easily kill you, or at the very least destroy you physically and/or mentally.
I'm not cocky enough to say I conquered this road. This road conquered me. I just went with it. Jaw dropping scenic beauty hits me like a sledge hammer, but in a good way. Adventure riding, toughest terrain and awe-striking innervation. What more could I have asked for??.
The Tri-color flag waving to the slightest breeze with haphazard huge mountains in the backdrop and a MIG 21 aircraft with brilliantly painted colors in the front, is a sight worth remembering. "Gateway to Ladakh" - Dras.
I find myself on all the more hazardous, unexpected, desolated and super beautiful one laned boulevard traveling along Batalik- Dah - Hanuthang - Skurbuchan. Each and every turn, an unbelievable setting, a setting out of this world. A few instances later, the rain gods come out to play with a vengeance. It doesn't rain in this part of the world, it bloody pours. The rain just clings to me like a jealous lover. I push myself riding in the rain for miles and miles until I find a local shack to take refuge. Now the almighty changes plans, ups the ante, it snows, temperatures considerably reduce, visibility becomes zero, I could hardly see.
A small tea shack, built of rocks, soiled floor, tarpaulin to cover the wooden log top (water dripping at some parts), no electricity, the night creeps in, the shimmering light from the candle fills the stony confines. Money and luxury isn't everything, I learn. The brothers, warm and comforting smiles, feed me food, provided me with the warmest blanket available; I am overwhelmed.
The next day, I can't think straight, the weather, bone-shakingly cold. They offer me Namkin chai, a hot cup of spiced tea, I cuff the cup with my shivering hands and take a sip while the brothers smile. Grateful, I leave criss-crossing the mountains witnessing the breathtaking view of slow moving clouds brushing the surface of the snow covered peaks. And amongst the magical mountains, I catch my first glimpse of the first village along the crossroads. On rocks and hills and huddled in valleys between dazzling green fields are mud-washed buildings with slanted window frames painted in dull colors. Exactly looks like a setting from the age of empires.
Crossing over the wooden bridge, looking at white-washed buildings with erected window panes painted with eye popping colors, lines of rain-sodden prayer flags hung limply from flat roofs, situated in the middle of the mesmerizing mountains with the greenest trees on the planet in the foreground was a sight worth dying for. I'm in Skurbuchan.
NH1, I wouldn't have missed even if I were half eaten by a Snow Leapord. So stunning, so charming, I felt like not to take a road trip anywhere else after tasting this tar. The highest point, from where I hoped to see NH1's other-worldly landscapes. But when I get there there's dense clouds and freezing winds and it's all I can do to hop out, shivering, and take a couple of photos of the cairns, prayer flags and Buddhist stupas marking the top.
Its only when I descend I catch my glimpse of NH1's real beauty. A sense of achievement; something which is worth investing in travel. I wander in search for a place to crash for the night. "My home happens to be 2 miles from here, you are most welcome to spend a night there" he says, Dorjay, a Homestay owner. Just as we enter the house, a Buddhist home, made of mud, painted white, I see her. She, with her adorably glowing, porcelain like skin with large dazzling chocolate brown eyes framed by long lashes, has the most cutest smile on her cherry lips. The girl looks stunningly gorgeous in her simple white dress, like a painting of a goddess bought to life. I just stare at her without blinking, Dorjay's daughter. No electricity, we talk over candle lit dinner.
I awaken in mesmerizing Ladakh. From grazing pastures surrounded by the Himalayan mountains to the valley of flowers, from high altitude cold deserts to lunar landscapes, from soul cleansing monasteries to treacherous terrains; Ladakh redefines surrealness with a guaranteed white winter all year long. True to it's quintessence beauty, a spell bounding epic getaway, an ultimate riding destination, which isn't compulsory, but sure as hell isn't optional, doing it, the only way, we motorcyclists get sorted for life.
8 am. I step out to see endless stretches of mountains flaunting their snow-clad blankets glistening in the morning sun. The air outside smells adventure. I pull up my socks and cruise towards Lamayuru Monastery (Gompa), but not before indulging myself face first in the lip smacking Maggi noodles which rules the roost by almost being omnipresent throughout Ladakh.
A couple of hours later, the monastery complex of Lamayuru - a whitewashed temple, sits on the hill like a fortress. I look at the monks (wearing burgundy robes) with a slightly bemused look. I am as exotic to them as they are to me. Inside the temple I start admiring the alters and hangings, the burning incense and butter lamps and beautifully executed paintings of deities with eye popping colors, not just of serene Buddha but fierce manifestations festooned with skulls. The influence, just breathtaking.
The temple square hosts Lamayuru festival, amazing eye candy of a celebration displaying various day-long dance extravaganza. It's more like a ceremony where the horns sound out, drums beat, cymbals clash, trumpets blare and masked dancers emerge, whirling in slow motion, balancing on one clogged foot, then the other, in a mesmerizing ritual. An electrifying environment. I get drenched in it's awesomeness.
Then come Alchi and Likir monasteries. I enter the premises, to find myself completely calmed down. I get into a meditative state, into a trance, I just feel blessed. The ambience, so divine; feels like I am washed of my sins.
A land of endless beauty in the form of dry land with monasteries dotting it's landscape and lakes so pure that I can only stand agape in awe, made more exotic by the Confluence. One is a sparkling blue river (Indus). The other is a dirty brown (Zanskar). Both mix to form a spectacular sight. The Confluence at Nimmu. Both rivers, originating in the high Himalayas blend together to form a splendid spectacle.
The locals claim it to be a supernatural phenomenon and have interesting stories about it, science calls it as a case of an optical illusion. In a stretch of road at some 29 kilometers from Leh, I experience the law of gravity go for a toss. The vehicles veer up an uphill slope even with the ignition turned off. Strange but true. The Magnetic Hill.
I haphazardly look for a place to rest. I enter a hotel, a couple of motorcycles parked outside, prayer flags tied quaintly to their mirrors; the next thing I know, I share a room with the riders. We order drinks.
To be continued....